Updated on November 7, 2023 by Julie McCool
The best outdoor activities in Northern Virginia take advantage of stunning natural sites, family-friendly parks, and unique adventures in the Washington DC region. Our big guide to summer activities in Northern VA makes the most of long days and warm nights.
Enjoy outdoor performances including concerts and movies under the stars. Take a kid-friendly summer hike or tackle one of the region's distance trails. Cool off at Northern VA waterparks, pools, and splash pads, or get out on the water at public boating sites.
Disclosure: This article may contain affiliate links. We will make a small commission from these links if you order something, at no additional cost to you.
Time to relax? Warm days are perfect for outdoor dining and DIY picnics. And it's a great time to enjoy local breweries and wineries or catch the sunset on those long summer nights.
Ready to create new summer vacation memories? Northern Virginia is close to great getaway destinations and unique lodging perfect for a summer escape. Or stay close to home at unique vacation rentals throughout Northern Virginia.
Our round-up of fun outdoor things to do in and near Northern Virginia will keep you busy all season long. Whatever your mood, we've found fun outdoor activities for you.
Waterparks, Pools, and Splash Pads in Northern VA
Check out our complete guide to public swimming and splash pads in Northern Virginia and keep the kids entertained until the school bell rings again.
Memorial Day weekend kicks off the start of swim season, but Northern Virginia waterparks and pools really ramp up when school is out. Happily, there are a plethora of pools and ten waterparks in Northern Virginia to choose from. In addition, a great indoor/outdoor waterpark at Massanutten Resort is just a 2-hour drive away.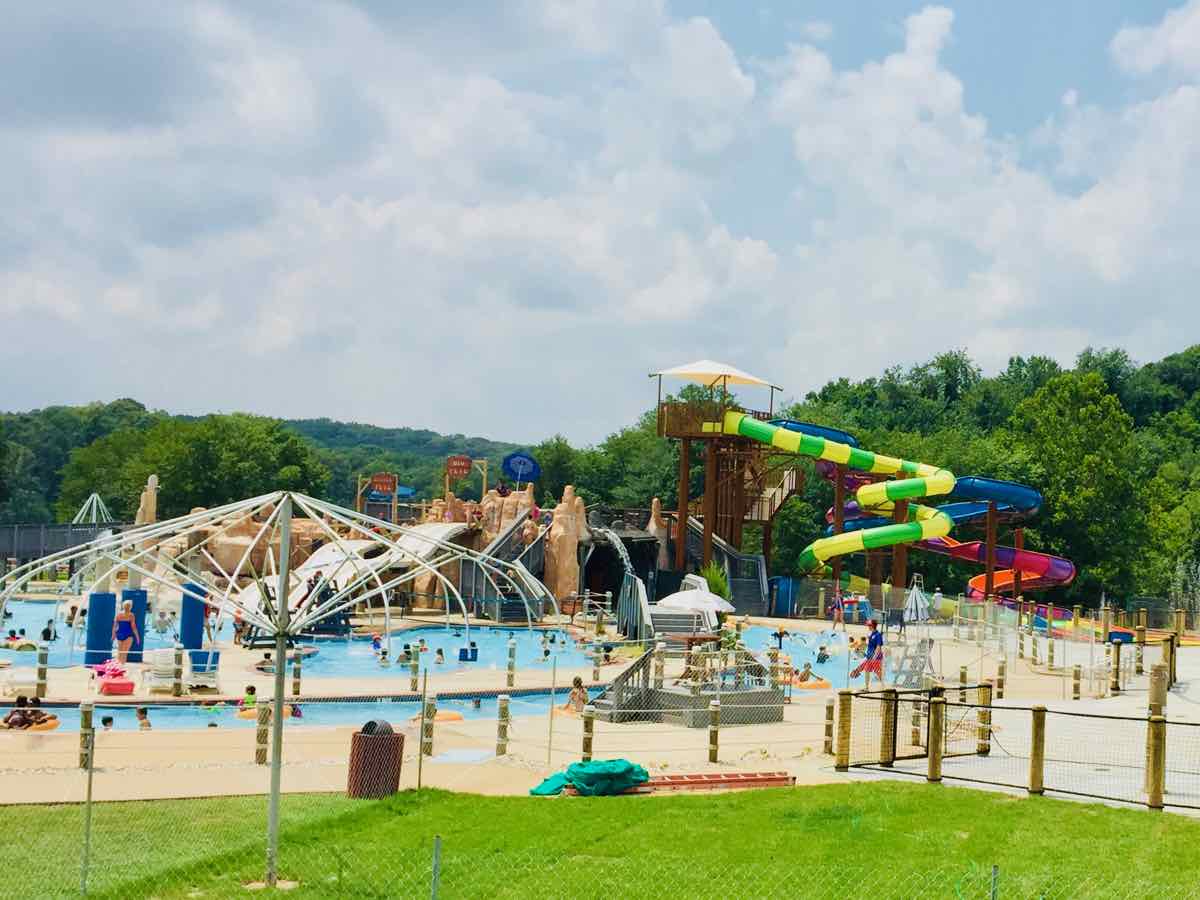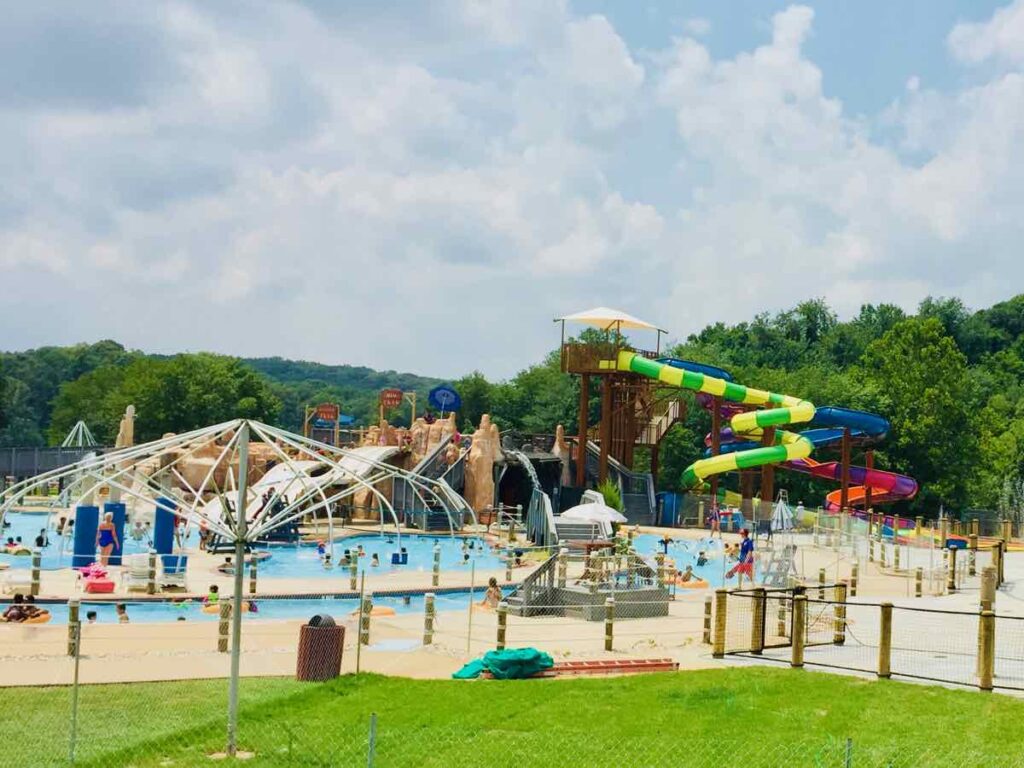 NOVA Parks manages several great waterparks in the region, each with its own theme and amenities. In addition, Fairfax County Parks, Leesburg, and Prince William County also offer fun waterparks.
Looking for a quick cooldown without admission fees and lines? Many urban parks and towns offer free splash pads perfect for young kids. For example, Old Town Fairfax, The Boro Tysons, Fairfax Corner, Reston Town Center, and One Loudoun all offer great spots to shop, dine, picnic, and splash.
Boating and Fishing in Northern Virginia
Plan your fun on the water with our big guide to Northern Virginia boating.
Residents and visitors to Northern Virginia can enjoy boating on a wonderful selection of lakes, ponds, rivers, and bays. Local parks offer great paddling whether you have your own boat or choose to rent. For example, explore Pohick Bay Regional Park in a quiet kayak or tackle the Potomac River current at Riverbend Park.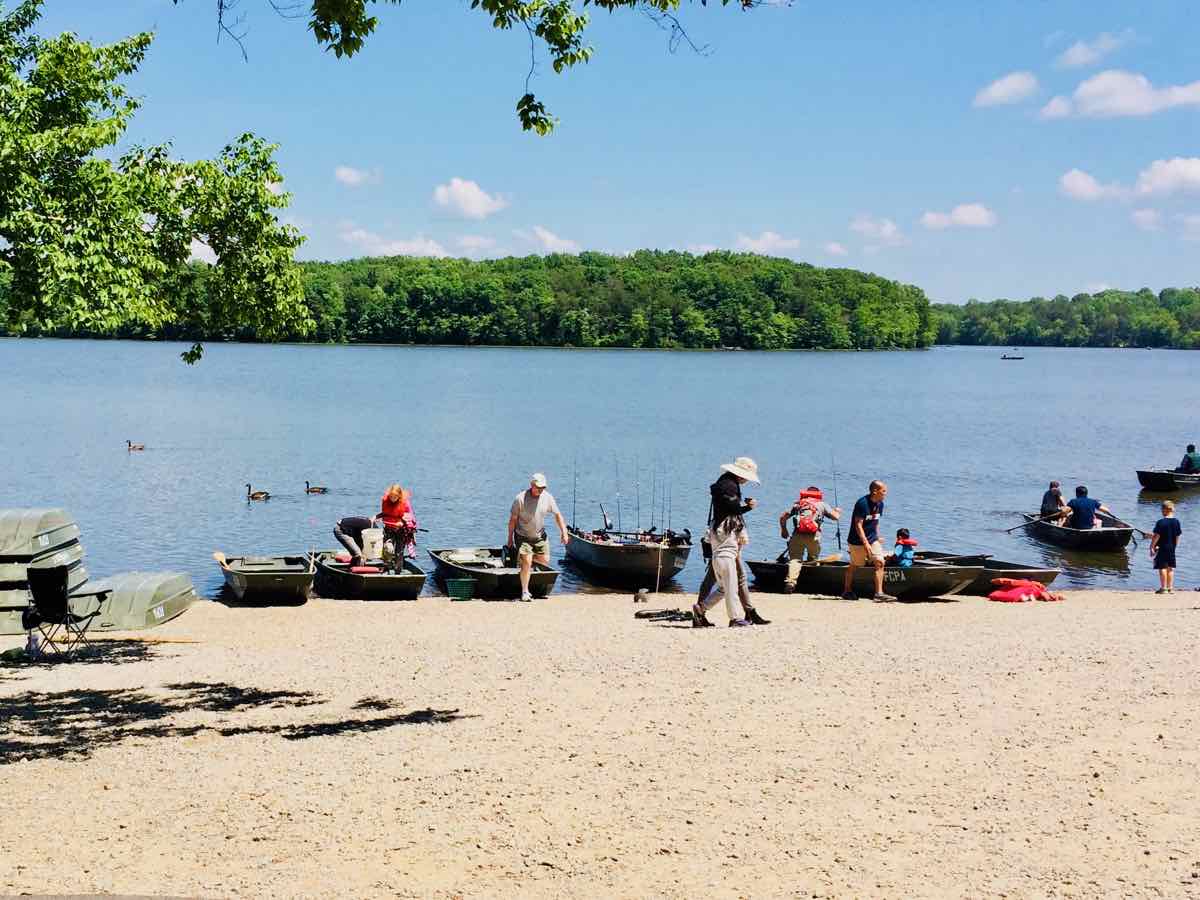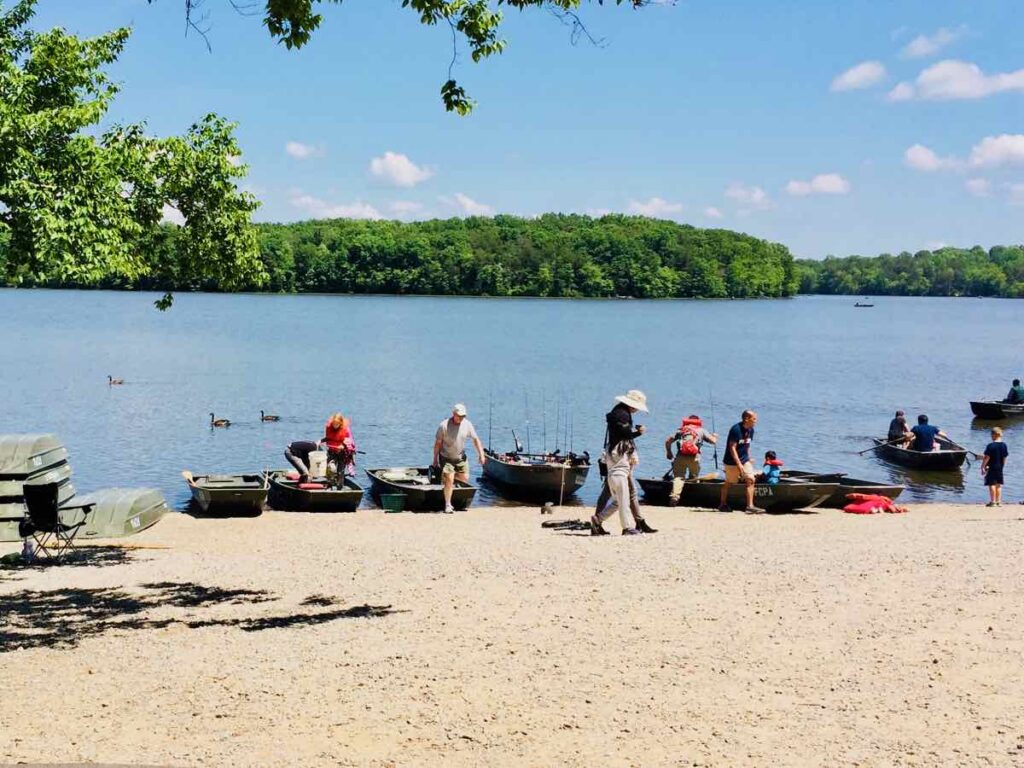 There are also several good places to fish in Northern VA. One of the best fishing spots is Burke Lake, where you can rent a fishing kayak or jonboat from the seasonal marina. Of course, you can also fish from miles of shoreline, the dock, or several wheelchair-accessible fishing piers.
Great Northern Virginia Summer Hikes
Check our guide to the Best Summer Hikes in Northern Virginia for beautiful shady and waterside trails.
Northern Virginia weather can be steamy! Fortunately, shady forests and streamside trails can offer a break from the heat. Some of the best hiking trails in Northern VA stand up to summer heat.
Head to Great Falls Park for stunning views of waterfalls and Mather Gorge from overlooks and trails. The River Trail is mostly shady and there are lots of spots to soak up the view. Scotts Run Preserve is another popular waterfall hike close to DC. Note that swimming and wading are dangerous and not allowed in the Potomac River at either park.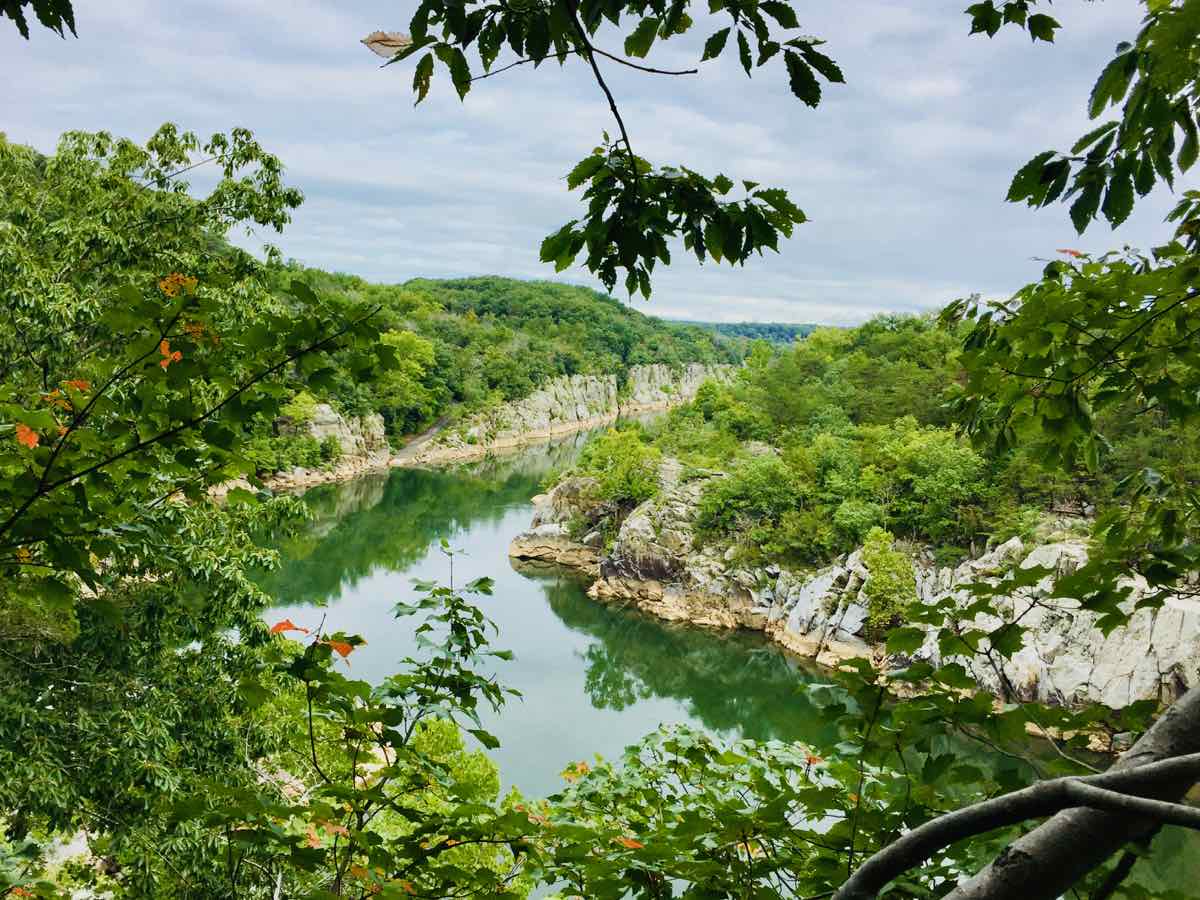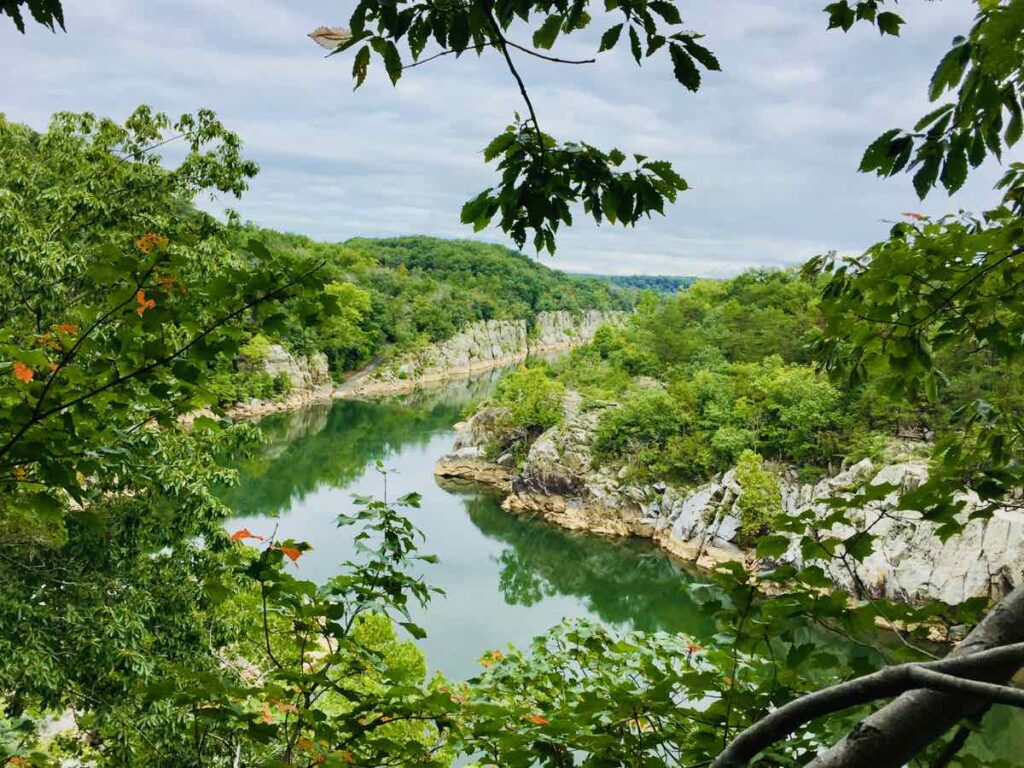 A Shenandoah National Park day trip gives you time to enjoy a favorite hike followed by the park's delicious blackberry ice cream pie. And there are three excellent Virginia State Parks close to DC and they're all worth a summer visit.
If you're up for a little effort, these short hikes to gorgeous views guarantee a payoff at the end of the climb. Enjoy a reward after your effort with a fun Hike and Brewery or Hike and Winery day trip.
Add challenge and take advantage of long summer days with a distance hike on 8 epic trails within two hours of Washington DC. For example, the Fairfax Cross County Trail, Bull Run Occoquan Trail, Appalachian Trail, and Potomac Heritage Trail all offer excellent long hikes in Northern VA.
NoVA Paved and Mountain Biking Trails
There are several excellent places to go mountain biking in Northern Virginia. For example, Fountainhead Regional Park has dedicated mountain biking trails for different difficulty levels. Lake Fairfax also has a large and growing network of bike trails.
There are plenty of paved trails in the area too, so you can choose the cycling experience you prefer. The Mount Vernon Trail follows the edge of the Potomac River with great views of DC. Or cycle the paved Washington & Old Dominion Trail, one of Virginia's excellent rails-to-trails conversions.
Camping in Northern VA
There are several excellent campgrounds in Northern Virginia that don't require a long drive to the mountains. Campers can choose from tent sites, RV campgrounds, backcountry campsites, and rustic cabins close to hiking, fishing, and other fun outdoor activities.
Here are a few of the best places to camp in the DC area:
Outdoor Summer Movies in Northern VA
Dusk falls, fireflies emerge, and evening temps beckon us for outdoor summer fun in front of a big screen. Grab a blanket or chairs and choose from one of the many drive-ins or walk-in outdoor movies in Northern Virginia.
There are lots of movies for little kids, but some series have a more adult selection. Be sure to check for inclement weather closures when thunderstorms make an appearance.
Outdoor Summer Concerts in Northern VA
Annual Northern Virginia Outdoor Concerts offer mostly free and family-friendly entertainment sponsored by local towns, parks, and business areas. There are so many summer concert series each year that you can catch a free outdoor concert nearly every day of the week.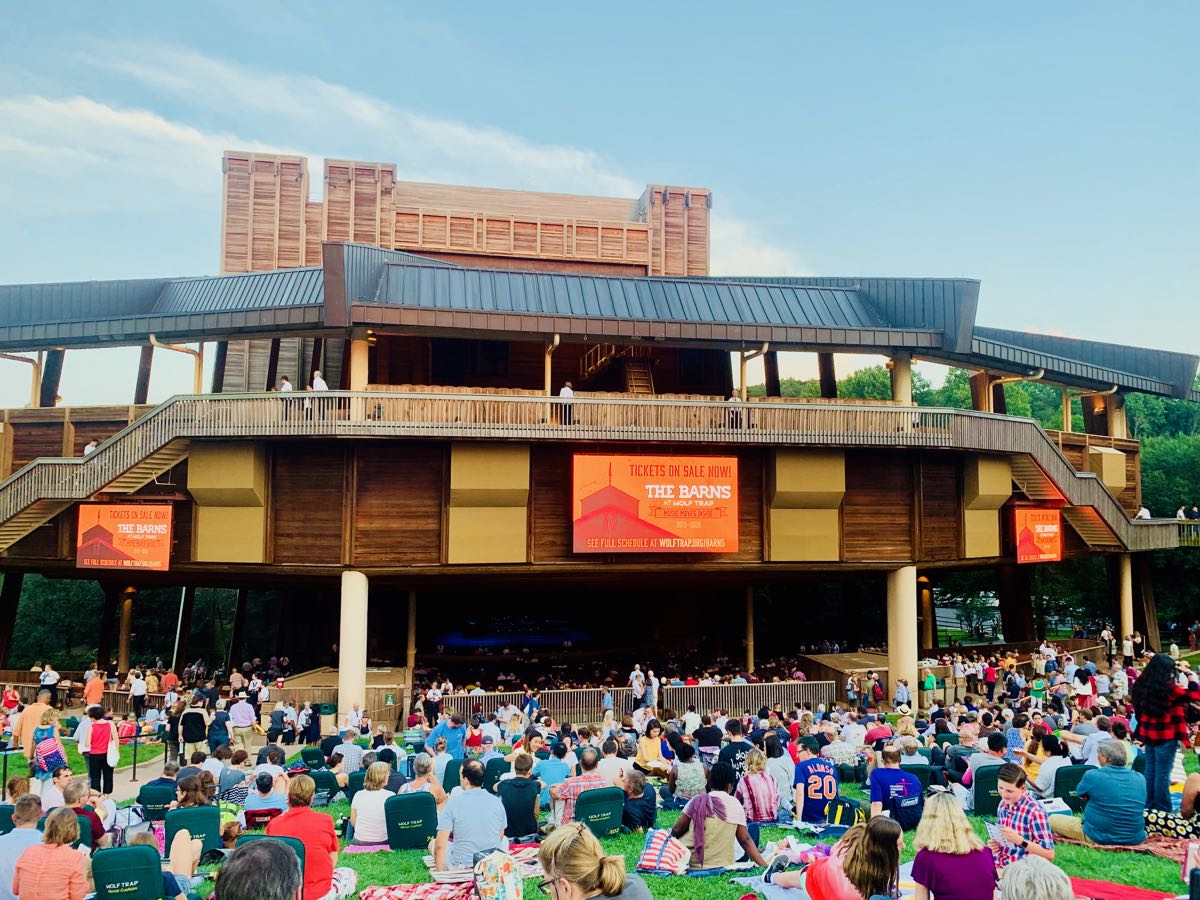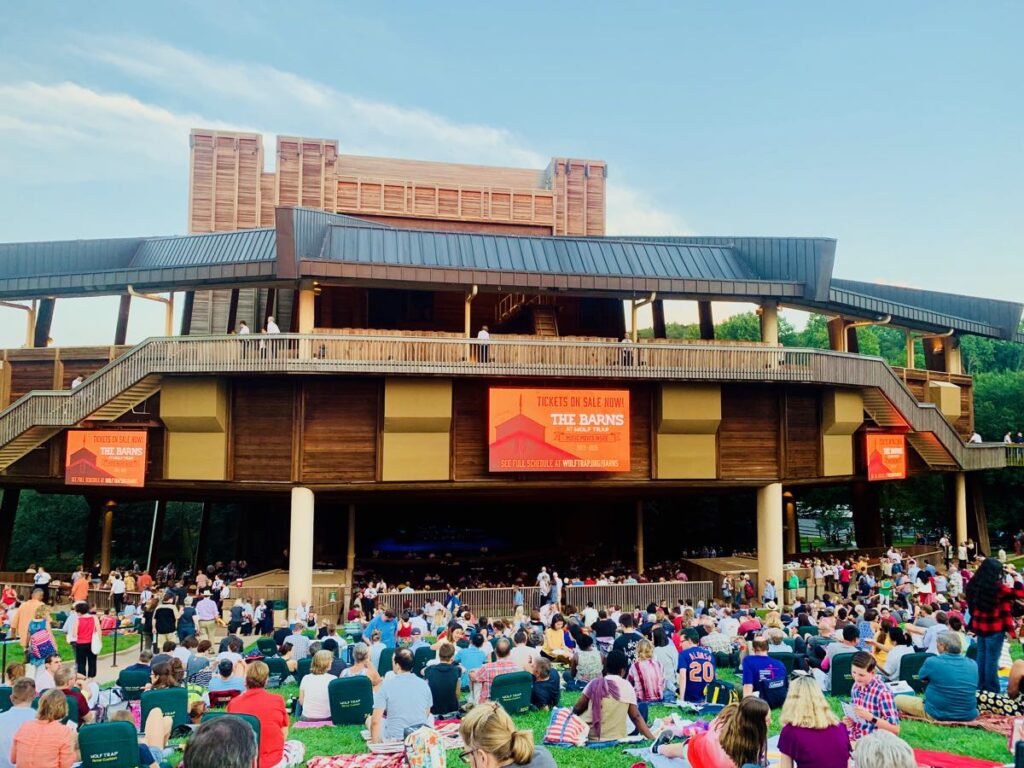 Warmer months also welcome a new season of fantastic concerts at Wolf Trap National Park for the Performing Arts. Reserve a seat in the covered pavilion or grab a spot on the lawn. Can't visit for a concert? There are two scenic trails at Wolf Trail and beautiful picnic spots that are open until two hours before showtime.
Patio Dining and Picnics in Northern VA
A summer meal on the patio combines two of our favorite things—warm weather and tasty food. We rounded up 25 restaurants with nice outdoor seating, so you can try new dining destinations all summer long.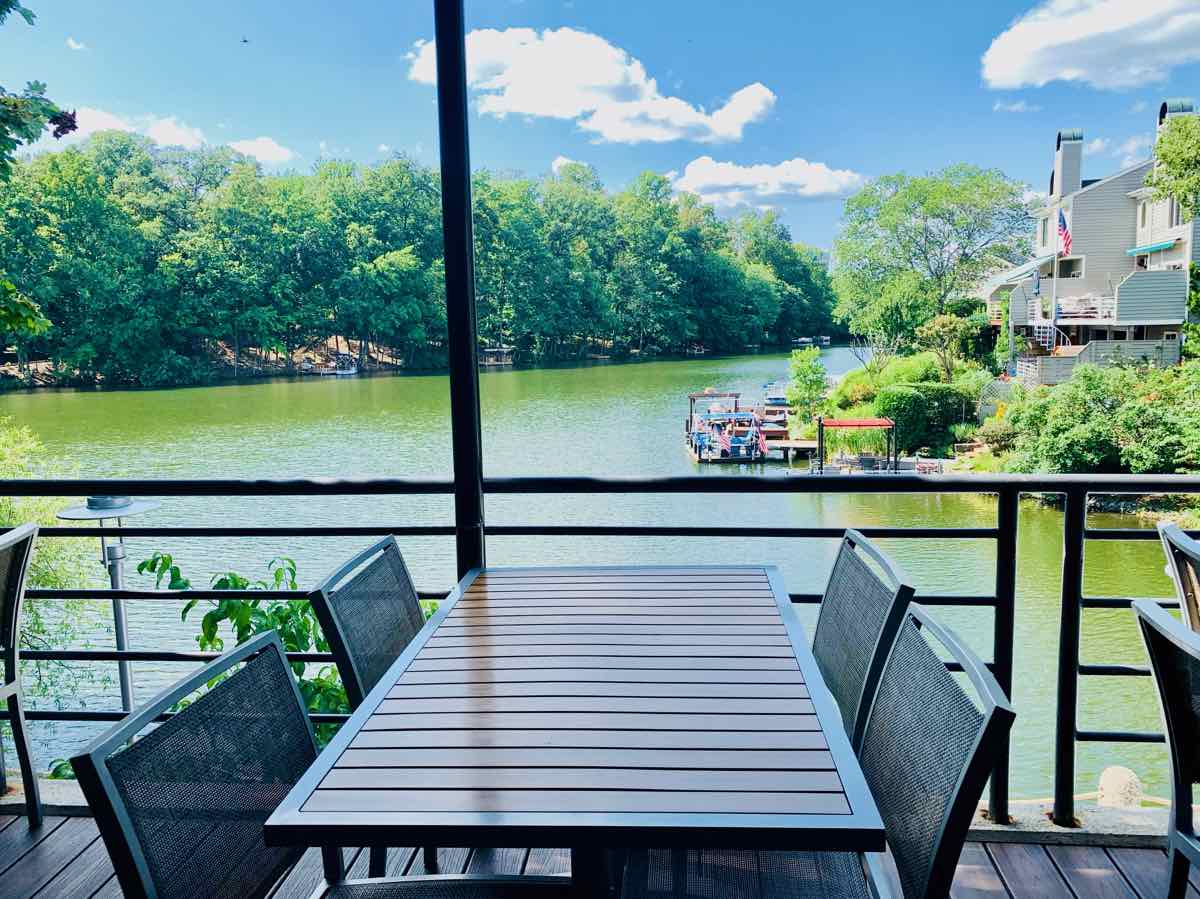 If you'd prefer DIY dining, check out our guide to 25+ Perfect Picnic Spots in Northern Virginia. You'll find rustic picnic tables, spacious decks, and sprawling lawns on our list of great local picnic areas.
Sample Local Wineries and Breweries
Summer is the perfect time to sip local. Beer lovers will find plenty of great places to cool down on Loudoun County's LoCo Ale Trail and other tasty Northern Virginia breweries. For example, head to Dirt Farm Brewing (maybe after a hike to Bear's Den Overlook) for tasty craft beer and phenomenal views.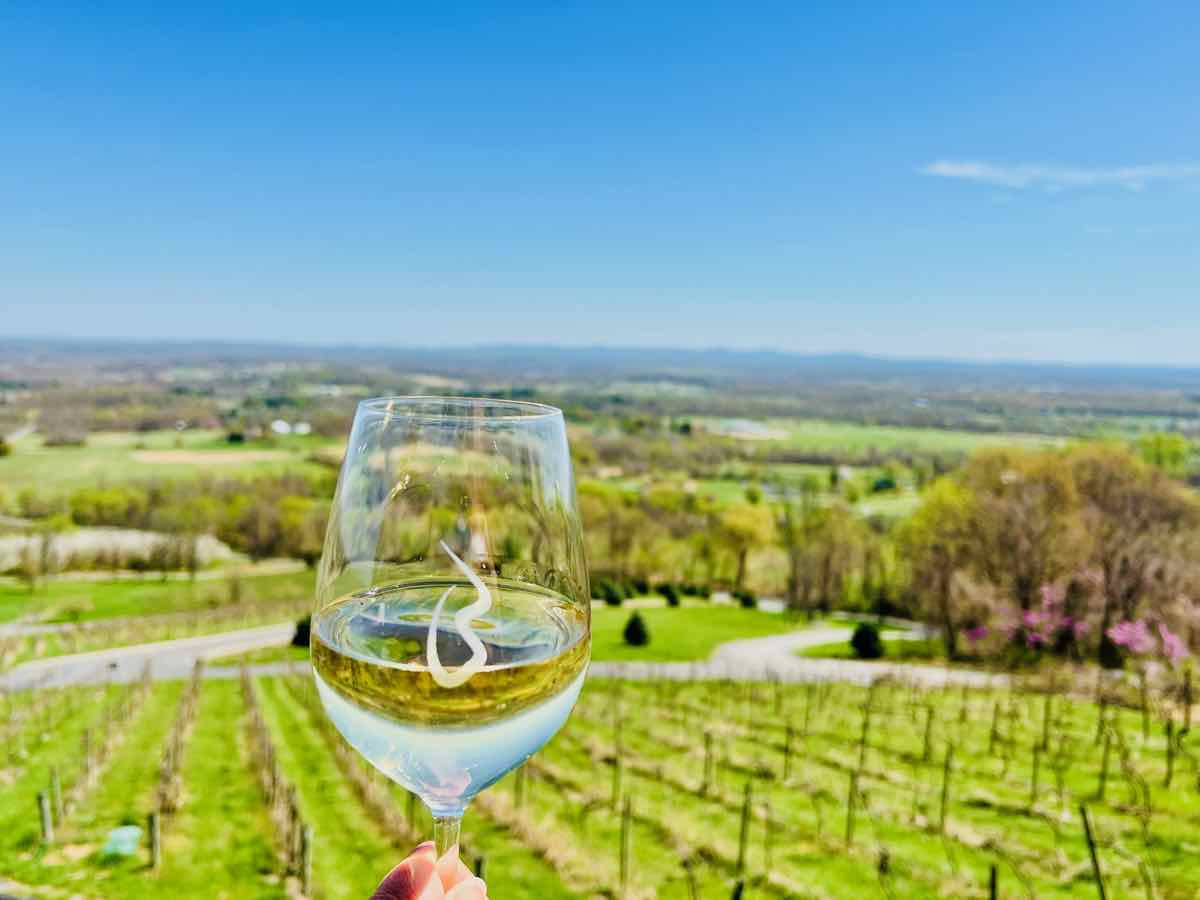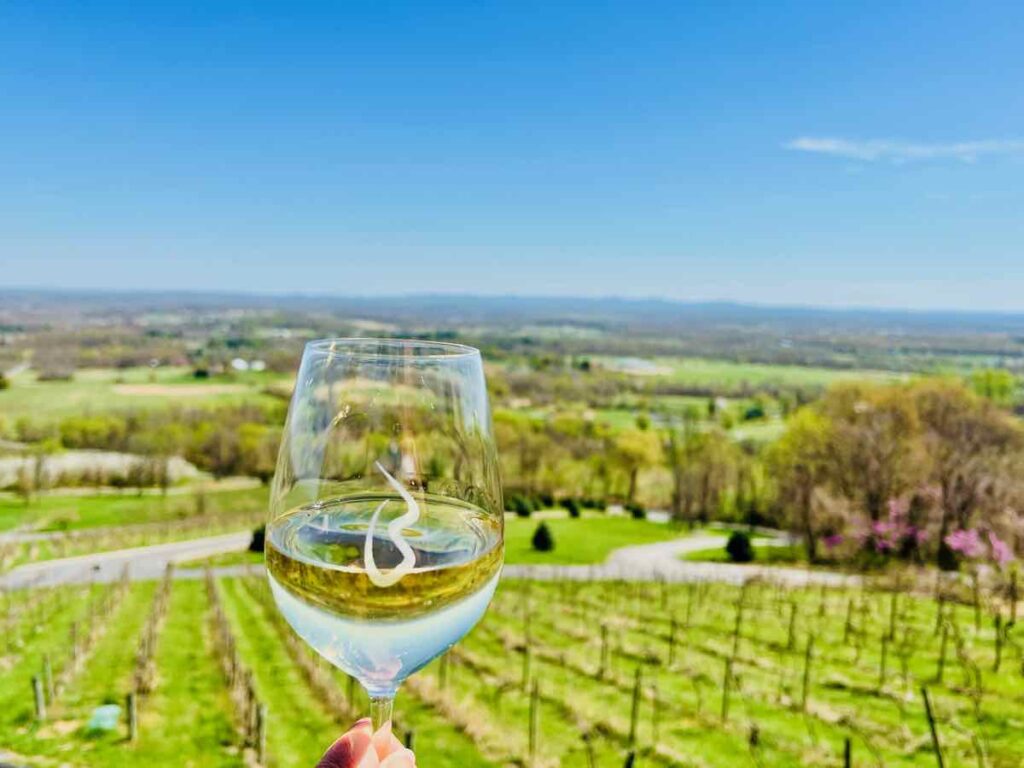 If you'd prefer to drink Virginia wine, try one of these Northern Virginia wineries with gorgeous views. Cheers to summer!
Enjoy Gardens in Full Bloom
Find beauty and inspiration at 15+ Gorgeous Gardens In Virginia and Washington DC.
Summer brings an ever-changing palette of beautiful blooms to area gardens. At Meadowlark Botanical Gardens, spring cherry blossoms are replaced by peonies, lilies, and other summer blossoms. There are plenty of shady places to relax on a hot summer day.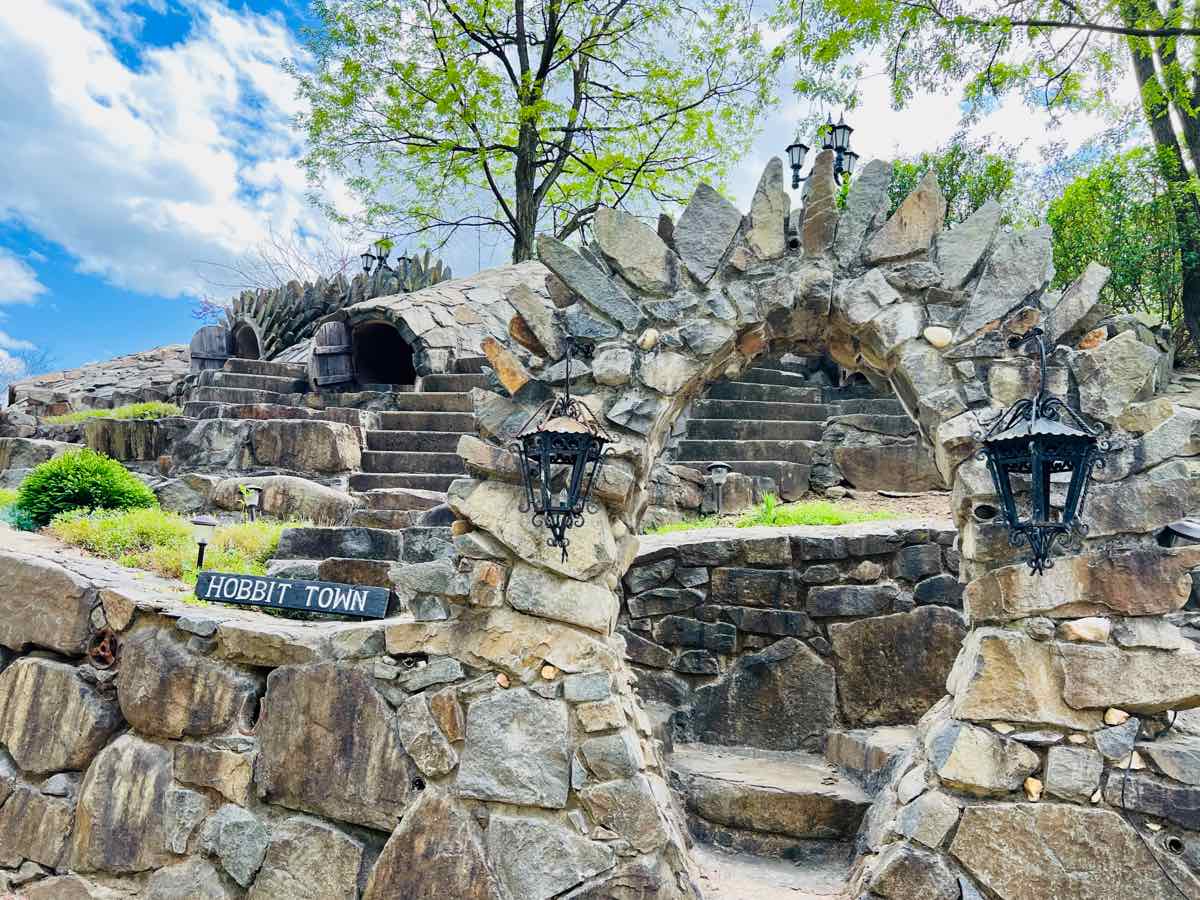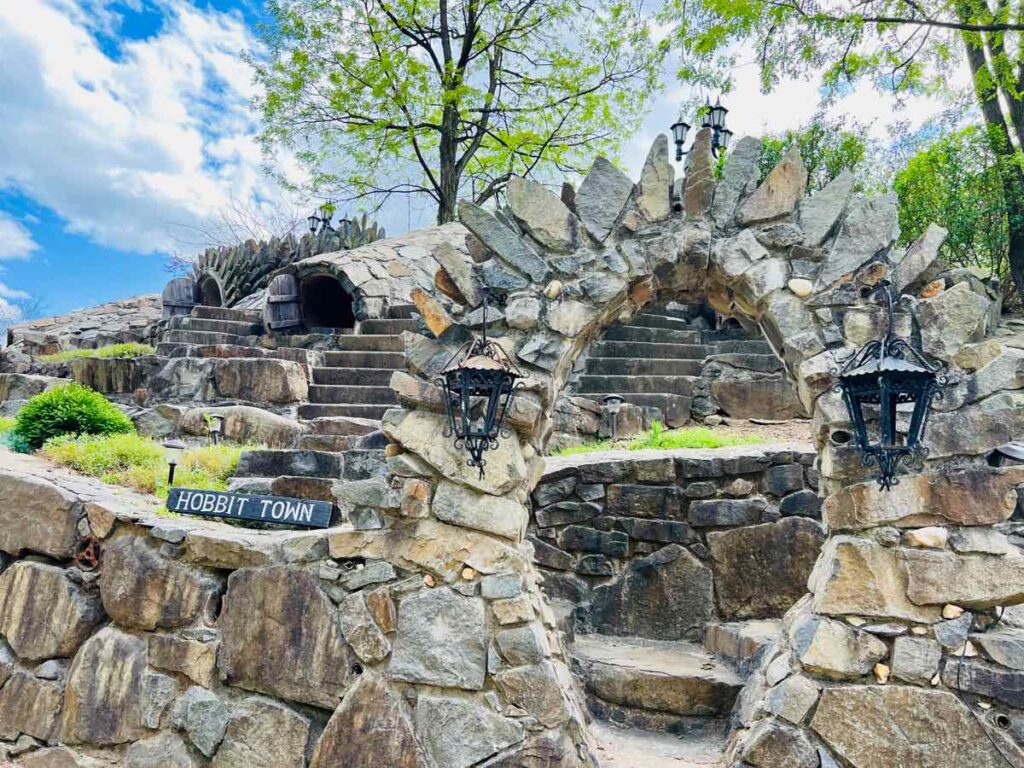 One of the most unusual gardens near DC is also one of the newest. At the National Botanic Garden, visit Hobbit Town, the Kyoto Bamboo Garden, a Xeric Garden designed for dry conditions, and more. Other lovely destinations like Green Spring Gardens and River Farm offer fun Children's Gardens and hands-on activities so bring the kids.
Seasonal Flowers and Produce in Northern VA
Happily, you can also enjoy (and sometimes pick) the bounty of summer at Northern Virginia parks, neighborhoods, and u-pick farms and orchards. Check these big guides for the best u-pick farms for seasonal flowers and produce: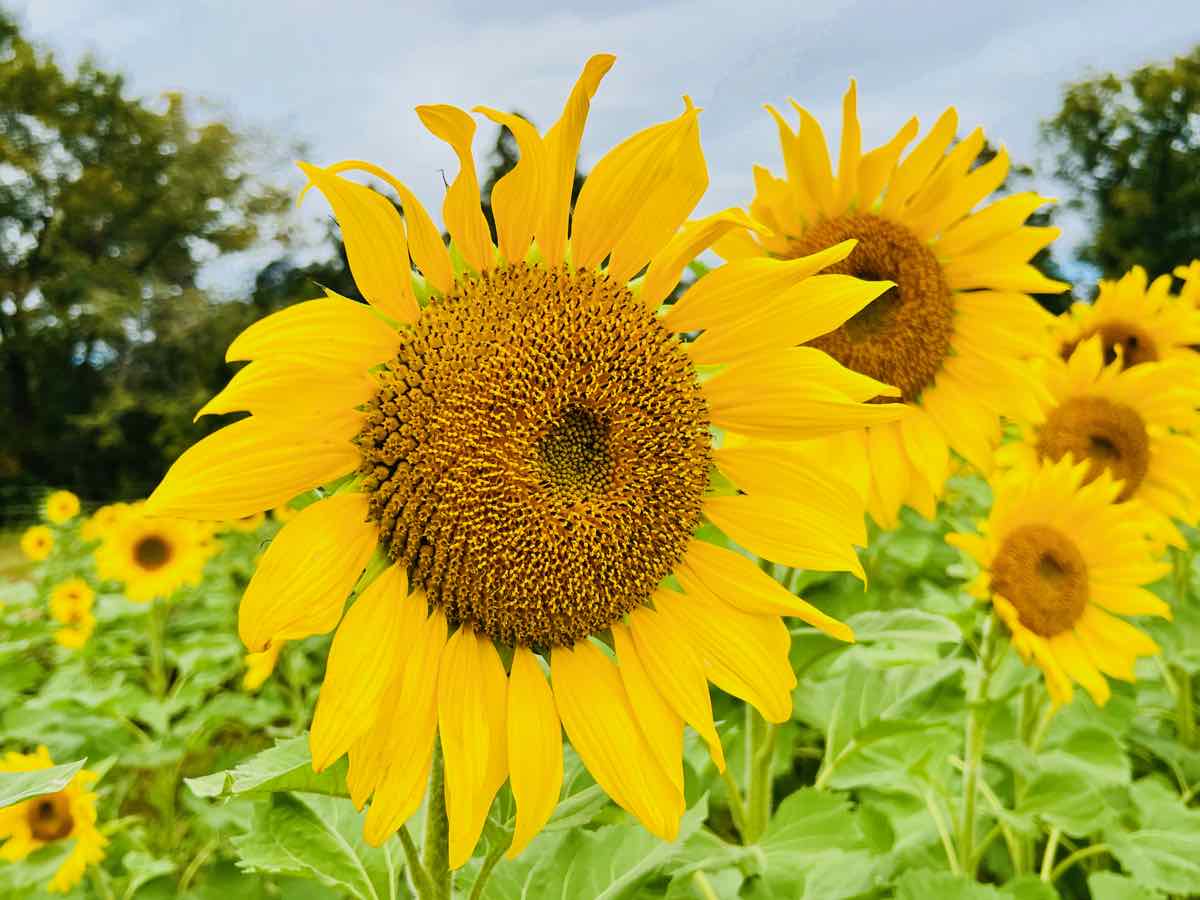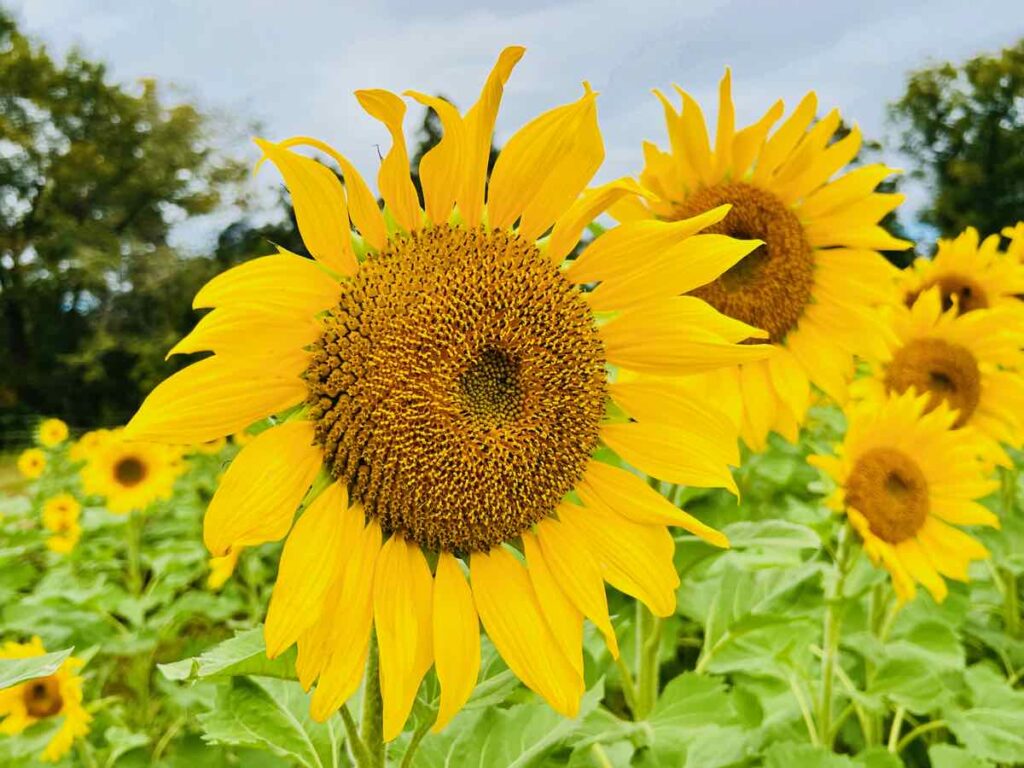 Of course, you can also enjoy the bounty of those farms at local Farmer's Markets. There are markets nearly every day of the week, and you'll find them all on our big guide to more than 50 Northern Virginia Farmer's Markets.
Fun Farms and Zoos in Northern Virginia
Ready for a little time with the animals? Local animal parks offer some of the best outdoor activities for kids in Northern Virginia. Several family-friendly parks also include nature centers and special animal-focused events.
Head to Frying Pan Farm Park to visit sheep, goats, horses, chickens, and more. The farm also offers hands-on fun like a playground of miniature tractors, a carousel, hay rides, and more.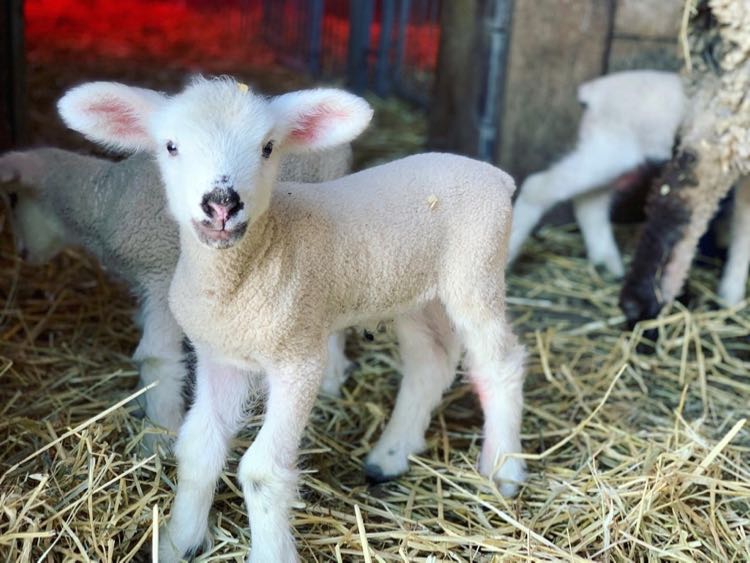 At NoVA Wild in Reston (formerly Roer's Zoofari), families can take a safari drive through the animal pasture and visit local and exotic animals in walk-through habitats. In Loudoun County, Leesburg Animal Park features a mix of exotic animals, a petting zoo, and fun playgrounds.
Looking for unique outdoor activities in Northern Virginia with animals? You'll find them at Little Goat Farm at the Lake in Nokesville where you can sign up for goat yoga or a snuggle session. Georges Mill Farm is another fun (and free) place to snuggle baby goats during March and April. Or head to Double 8 Alpacas in Purcellville to tour the farm and hike with alpacas.
Explore Scenic Drives and Virginia's Small Towns
For a perfect day trip, combine a scenic drive with visits to unique parks and small towns in Northern Virginia. Our guides to Beautiful Scenic Drives Near DC include stops at quaint towns, beautiful parks, and historic sites.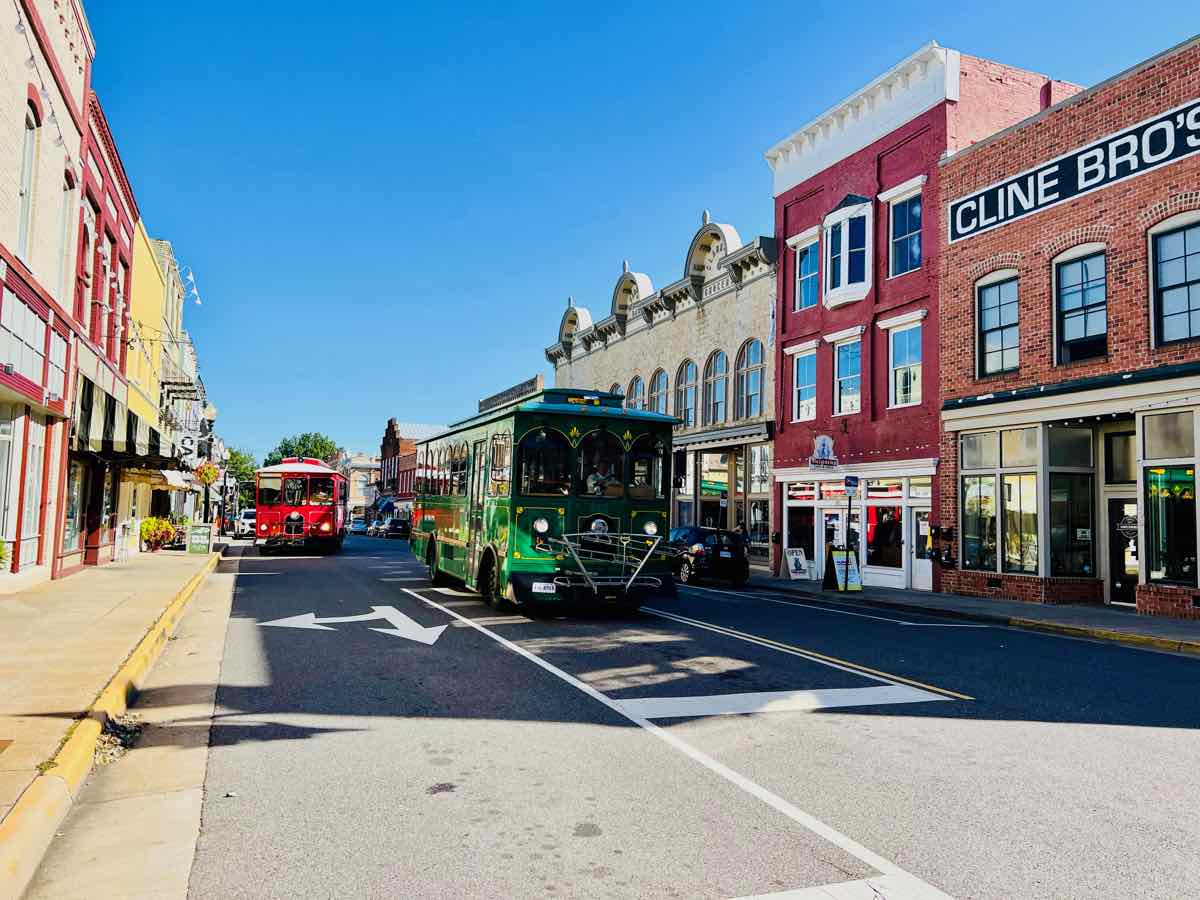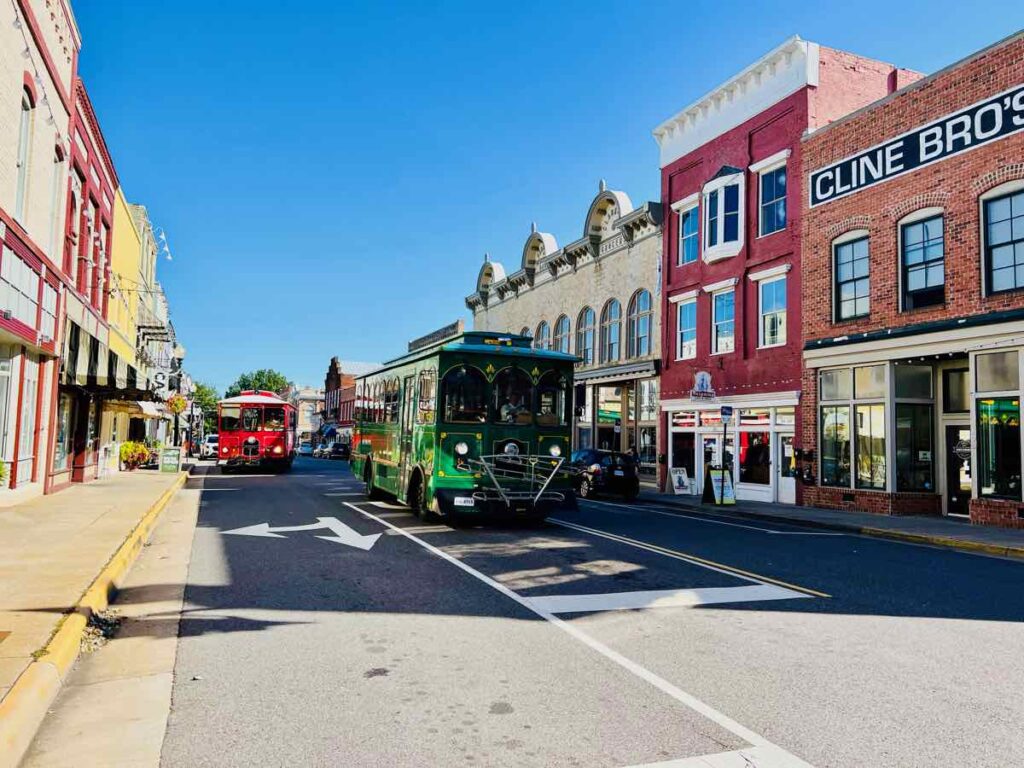 Or set your GPS to one of these Favorite Small Towns in Northern VA and start your adventure. We love the quaint town of Clifton in Fairfax County for its walkable downtown dotted with interesting historic info.
In Loudoun County, Waterford is a must-visit for history lovers while Purcellville and Bluemont offer local flavors and outdoor adventures. And for great local shops, head to scenic Occoquan in Prince William County or plan a day trip to downtown Culpeper.
Colorful Sunrise and Sunset Spots
Summer is a wonderful time to savor long, warm days, so we rounded up the Best Places to Watch Sunrise and Sunset in Northern Virginia. Frame the sky with sparkling water, mountain views, or rolling fields, and create your own moment of zen.
Celebrate Your Love at Virginia LOVE Works
Capture Instagrammable photos with family, friends, and the ones you love at Virginia LOVE signs sprinkled throughout the state. There are over 300 Love signs to choose from, including the giant Adirondack chairs in scenic Chesapeake Virginia pictured here.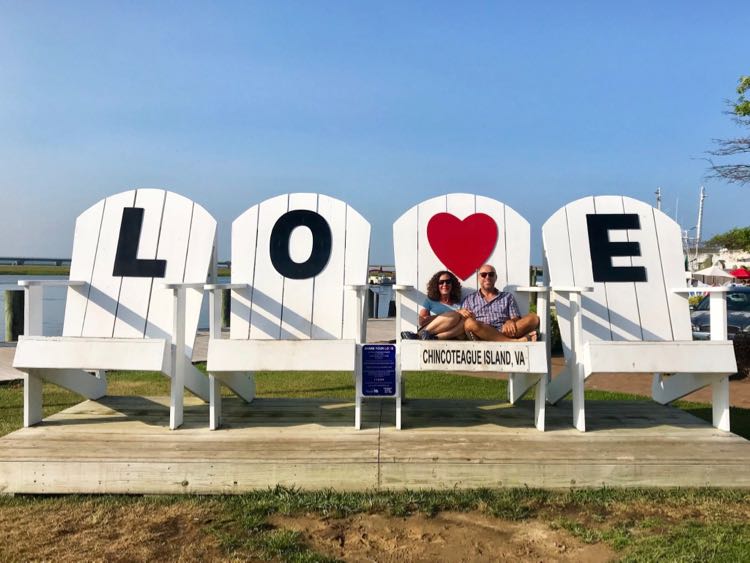 Exciting Outdoor Activities in Northern Virginia
Ready to amp up the activity level? These Northern Virginia adventure centers, ropes courses, and paintball parks are great outdoor activities for kids and the whole family.
Enjoy Vacation Getaways and Road Trips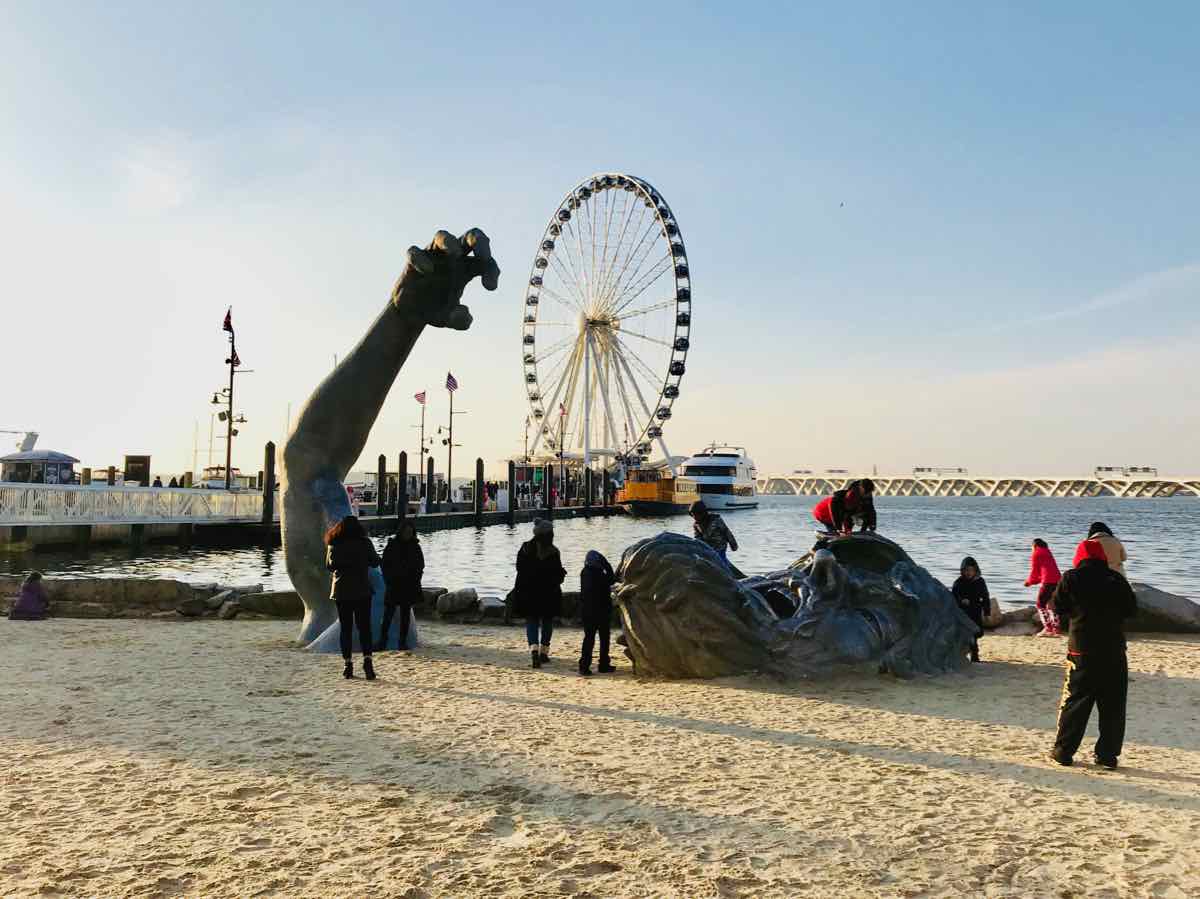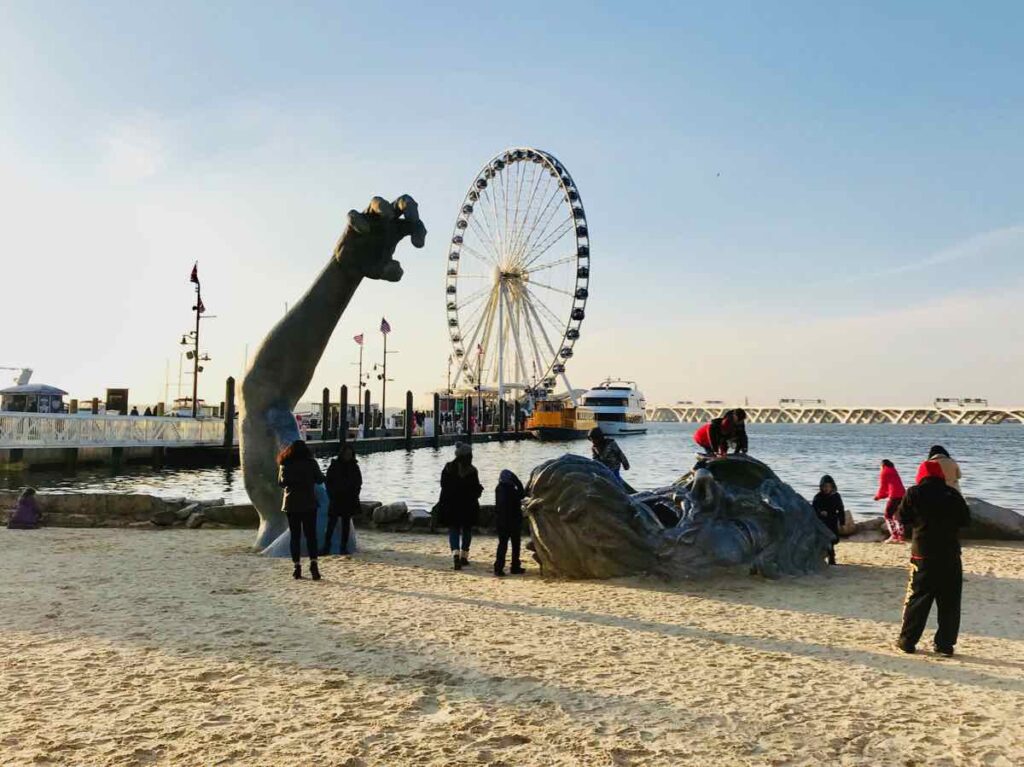 School's out, work is slow, and long days are calling. Plan your escape to one of these unique weekend getaways in and near Northern Virginia. If you prefer a home or apartment setting, check out our curated list of highly-rated Airbnb and vacation rentals in Northern VA.
If you have time for more than a night, why not explore a new area of Virginia? Plan your trip with these getaway guides to favorite Virginia regions:
There are plenty of wonderful places to visit beyond Virginia. Architecture and nature lovers can explore Frank Lloyd Wright's masterpieces in Laurel Highlands Pennsylvania. Foodies can indulge on a getaway trip to Pittsburgh PA. History fans should put a Gettysburg history getaway on their list. And for beachy fun, flat-water kayaking, and tasty seaside food, a Southern Delaware getaway is calling.
Further afield but worth the drive are the beautiful vineyards and waterways of the Southern Finger Lakes.
We hope our suggestions lead to awesome outdoor activities and fun for you whether your plans include road trips, staycation escapes, or everyday outings near home
Follow us on Facebook, Twitter, Pinterest, and Instagram for more fun travel in and from Northern Virginia.
Pin it for later: