Memorial Day Weekend events in Northern Virginia honor the fallen with ceremonies and salutes. The long weekend also kicks off the summer with festivals and fireworks. Our guide to 2023 Memorial Day weekend events in Northern Virginia covers activities in and near Alexandria, Arlington, Fairfax, Loudoun, and Prince William Counties.
Memorial Day Weekend events are listed below in two sections. Follow the links for additional details about each event.
First are Memorial Day events in Northern Virginia that salute the brave men and women who paid the ultimate sacrifice in service to our country.
Next, we highlight events that mark the unofficial start of summer with fun and festivals during the long weekend.
Memorial Day Weekends Events in Northern Virginia Honor the Fallen
Annual events at National Park sites and local towns honor our nation's fallen. Gather to remember and salute the brave heroes who gave all for their country at these Memorial Day weekend events in Northern Virginia.
Disclosure: This article may contain affiliate links. We will make a small commission from these links if you order something, at no additional cost to you.
"Flags In", Arlington National Cemetery, May 25
For more than 60 years, the 3rd U.S. Infantry Regiment (The Old Guard) has honored America's fallen heroes by placing American flags at grave sites for service members buried at Arlington National Cemetery.
The tradition occurs on the Thursday before Memorial Day weekend. Within four hours, the soldiers place flags in front of more than 228,000 headstones and at the bottom of about 7,000 niche rows in the cemetery's Columbarium Courts and the Niche Wall. Visitors may watch, but do not participate in placing flags.
Flags remain at the grave sites throughout the Memorial Day weekend. It's an incredibly moving sight, and a popular time to visit.
Flowers of Remembrance Day, Arlington National Cemetery, May 29
The second Flowers of Remembrance Day invites to place flowers at the Tomb of the Unknown Soldier. Honor and respect the sacrifice of fallen heroes by placing provided flowers at the Tomb (do not bring your own flowers). ANC historians will share the history of this ceremony at 10:00 and flowers may be placed from 9:00 to 5:00.
Wreath Laying Ceremonies, Arlington National Cemetery, May 29
Many military organizations conduct annual memorial services, wreath-laying ceremonies, and observances at Arlington during the Memorial Day weekend. Many ceremonies and special events are free and open to the public.
Arlington National Cemetery hosts a National Memorial Day Observance to honor America's fallen military service members. The observance includes wreath-laying at the Tomb of the Unknown Soldier followed by a program in the Memorial Amphitheater. The wreath-laying ceremony is by invitation only but will be livestreamed beginning at 11:00. The observance program in the Memorial Amphitheater is open to the public.
The Military Women's Memorial, located at the gateway to Arlington National Cemetery, holds a ceremony that includes formal military honors, tributes to departed comrades, and a keynote address. In 2023, the program is held from 3:00 to 5:00 and is open to the public.
Plan Your Visit: 5 Ways to Explore Arlington National Cemetery
The annual Rolling to Remember is a multi-day event that includes the largest police-escorted motorcycle ride to Rolling Thunder®, the largest single-day motorcycle event in the world. In 2023, staging for the ride into DC returns to the Pentagon. 2023 events include multiple rides and activities in DC. Follow the link for full schedule details.
Honor the service and sacrifice of American Soldiers with a visit to the National Museum of the United States Army. The museum will hold special events throughout the Memorial Day Weekend including hands-on crafts and exhibits and a special outdoor flag display. Open 9:00 – 5:00 daily.
Honor those who paid the ultimate sacrifice for our country at an 11:00 AM ceremony at the Veteran's Plaza. (See below for parade and other activities.)
This annual observance commemorates those who have lost their lives in battle, serving the United States, and recognizes the brave military men and women who serve our country. Held at the Loudoun County Court House, this ceremony is highlighted by the reverent laying of wreaths at several war memorials. 10:00
Manassas National Battlefield Park will offer special programming throughout Memorial Day Weekend. A special ceremony will be held at the Patriots Monument on Henry Hill on Memorial Day. Follow the link for schedule details.
Memorial Day Weekend Events in Northern VA Kick Off Summer Fun
The summer season kicks off with Memorial Day weekend events throughout Northern VA weekend. Multi-day annual festivals and single-day events give residents and visitors plenty of choices for fun things to do in the Northern Virginia area during the long Memorial Day weekend.
ViVa! Vienna! is a family and community-oriented celebration of Memorial Day and the greater Vienna Community spirit. The weekend-long festival features carnival rides, food, crafts, vendors, and live entertainment. 100% of proceeds go to charitable, community, and humanitarian organizations. Sat and Sun 10:00 – 10:00, Mon 10:00 – 6:00.
Head to Great Country Farms in beautiful Bluemont and join the longest-running strawberry festival in Loudoun County. The Jubilee is packed with live music, farm contests (including the daily Diaper Derby), and infamously yummy Donut Strawberry Shortcake. Timed entry tickets are $12/14 child/adult. 9:00 – 5:00.
NEW! Art in Nature, National Botanic Garden, May 27 – 28
Enjoy art, wine, beer, and chocolate as you explore the new National Botanic Garden in Virginia. This unique garden features unusual plant collections including the largest bamboo garden in America. Explore whimsical structures including a hillside of hobbit homes and a medieval castle, all built from recycled materials. Noon – 5:00 daily. Tickets are $25 for general admission or $35 for premium admission with 3 wine, beer, or chocolate samples.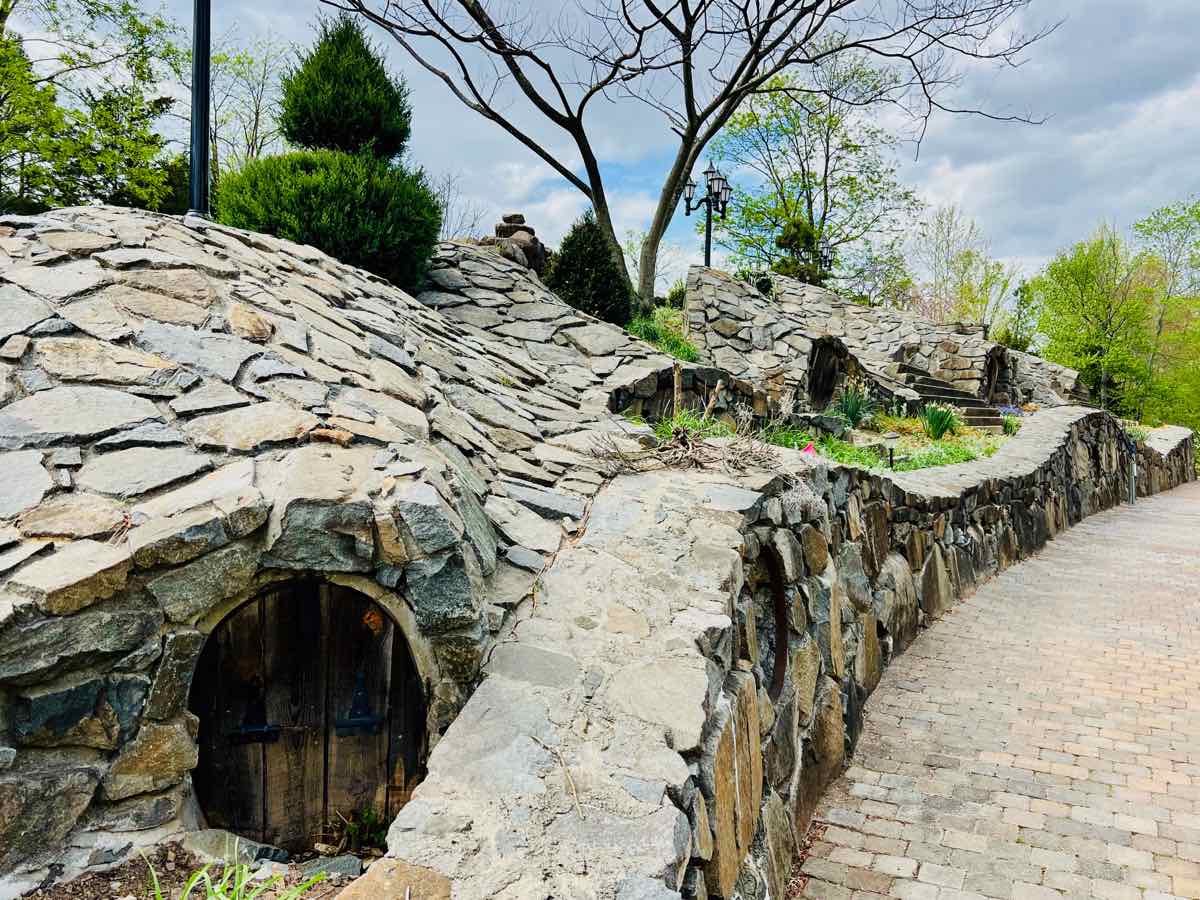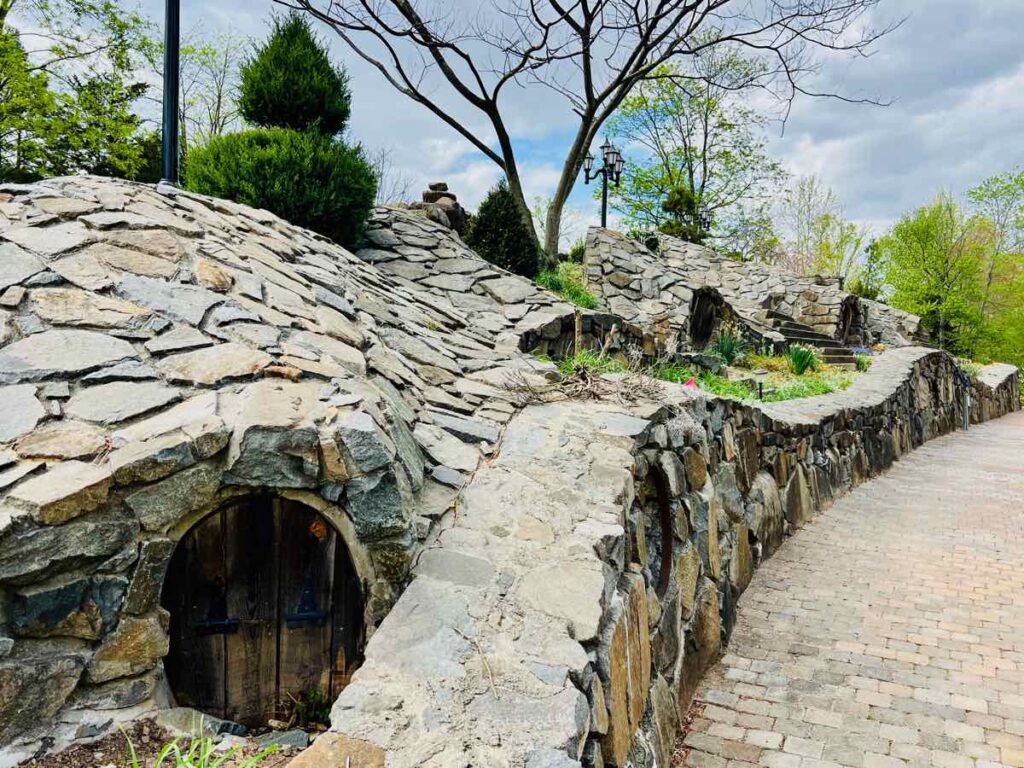 "The President's Own" United States Marine Band launches the summer season at Wolf Trap National Park with a program of concert band favorites and a fireworks display. The event is free but arrive early to guarantee a spot; the park will close at capacity. Gates open at 6:30 pm for Lawn seating. Fireworks viewing area opens following the performance, at approximately 9:30 pm. Fireworks begin at approximately 9:45 pm.
Head to 868 Estate Vineyards and enjoy a day of music for a great cause. The NoVA Music Fest benefits Cancer Can Rock and features a great line-up of musicians from local to national acts plus wine, local beer, crafts, and more. Tickets are $25/$30 advance/day-of purchase and children under 12 are free. 12:30 – 8:00
The Annual Memorial Day Parade and Festival offers a day of family fun. A 3K Fun Run and the Memorial Day Ceremony and Parade highlight the event, plus enjoy amusement rides, arts and crafts, food, pony rides, and live entertainment. A Veterans Ceremony will be held at 11:00. Free admission; 9:00 – 5:00.
Note: The Annual Alexandria Jazz Festival has moved to June as part of the Portside in Old Town Festival. The festival, which used to be held on Memorial Day weekend, features a variety of musicians and diverse styles of jazz throughout the day.
Memorial Day weekend events in Northern Virginia include the opening of waterparks throughout the region (cross your fingers for warm weather). The Water Mine Family Swimmin' Hole at Lake Fairfax, Signal Bay and Splashdown Waterparks in Manassas, and NOVA Waterparks open for the season on May 27.
Whichever 2023 Memorial Day weekend events in Northern Virginia you choose to attend, we wish everyone a safe and rain-free weekend.
Follow us on Facebook, Twitter, Pinterest, and Instagram for more fun travel in and from Northern Virginia.