Purcellville Virginia is a small town packed with a wealth of great places to dine and drink, quirky shopping, easy access to trails, and a little LOVE to top it all off. We've rounded up 8 great things to do in Purcellville, whether you're visiting on a DC day trip, stopping by on a Virginia road trip, or enjoying a Northern Virginia vacation getaway. We recommend an overnight in Leesburg to fully explore the Loudoun County area.
1. Enjoy a Meal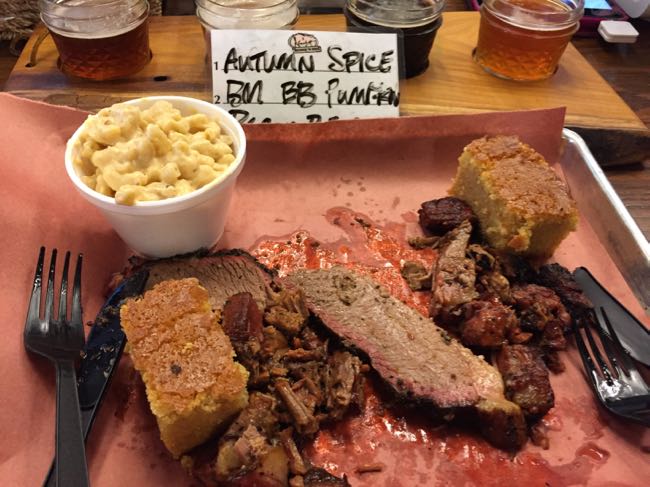 From barbecue and burgers to refined dining, Purcellville has a meal for every mood. You can't beat the brisket, ribs and pulled pork at Monk's BBQ (plus a great craft beer selection), and the casual interior and deck are perfect for relaxing after an active day.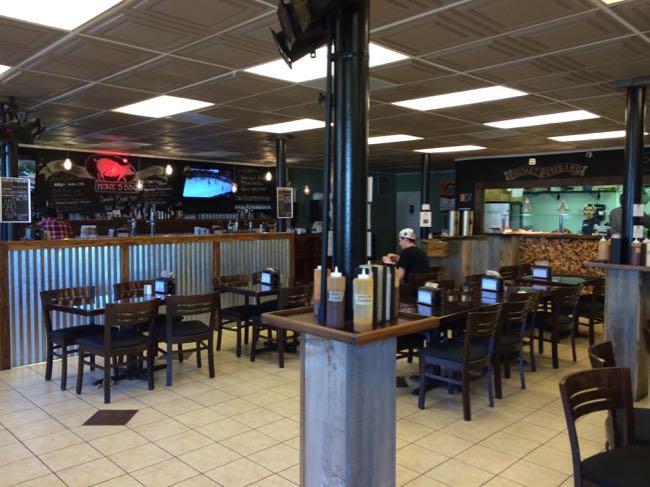 The burgers at Market Burger are locally sourced and can be customized with the standard toppings and some unusual options like Georges Mill Farm goat cheese from nearby Lovettsville.
For a more upscale (but never stuffy) experience head to Magnolia's at the Mill, serving lunch and dinner in an historic building right in the center of town. Magnolias also source much of their food locally, and they offer an extensive selection of delicious Virginia wines.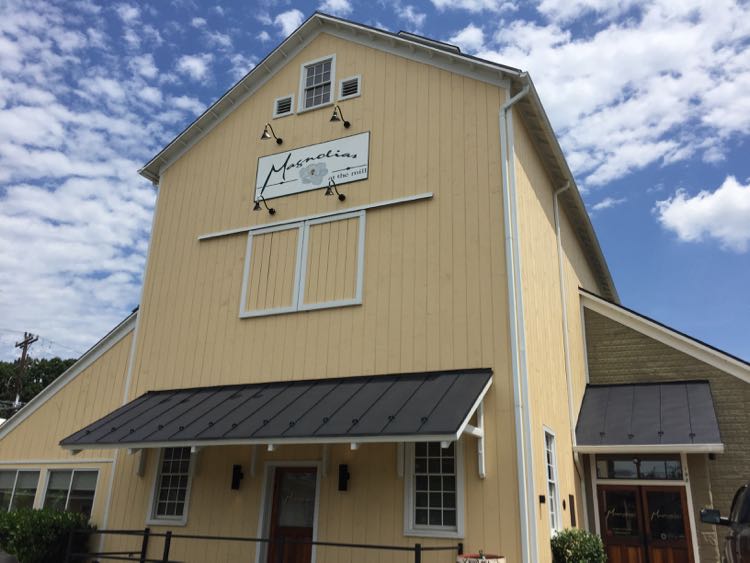 2. Relax with a Local Drink
If you're in the mood for a drink, Catoctin Creek Distillery has been distilling award-winning spirits since 2009. They create quality whiskey, gin, and brandy from organic ingredients, and offer tastings and tours in their downtown location.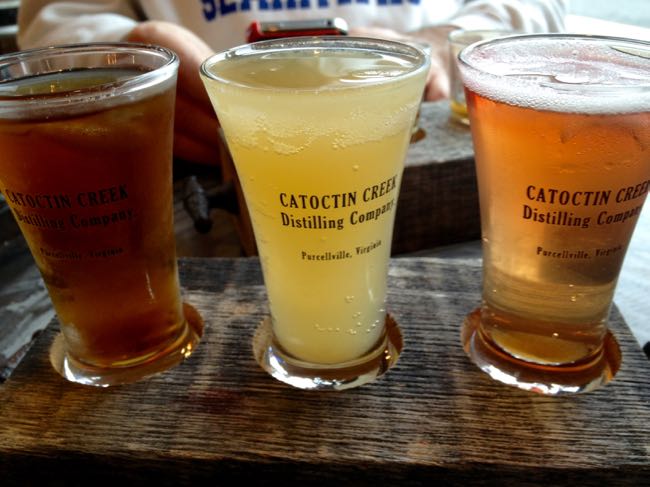 Beer lovers have several Virginia craft breweries to choose from in town including Belly Love Brewing, Corcoran Brewing, and Adroit Theory Brewing. A short drive down a dirt road leads to Old 690 Brewing Company, serving tasty brews in a relaxed country setting. Jack's Run Brewing is the newest Purcellville microbrewery, scheduled to open in the center of town in August 2016.
Purcellville is also home to several excellent Virginia wineries including Doukenie Winery, Sunset Hills Vineyard, 8 Chains North, and Crushed Cellars to the north, and Otium Cellars to the west. It's also a great jumping off point for a broader Loudoun County winery tour.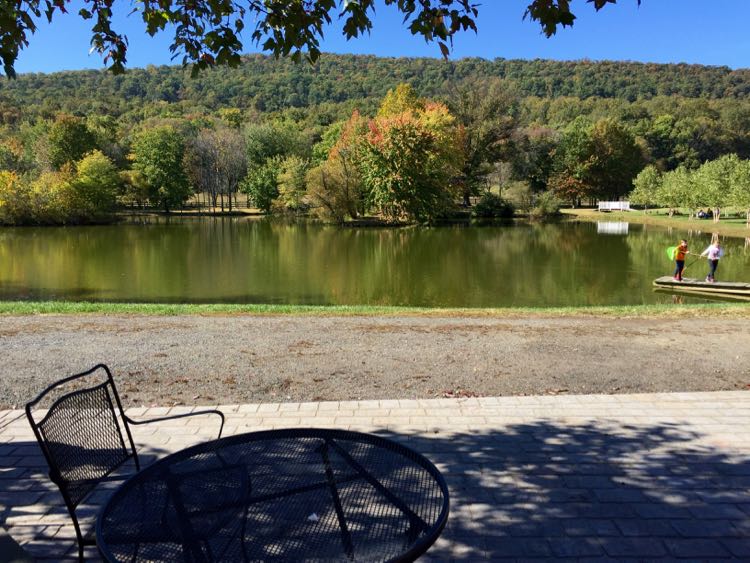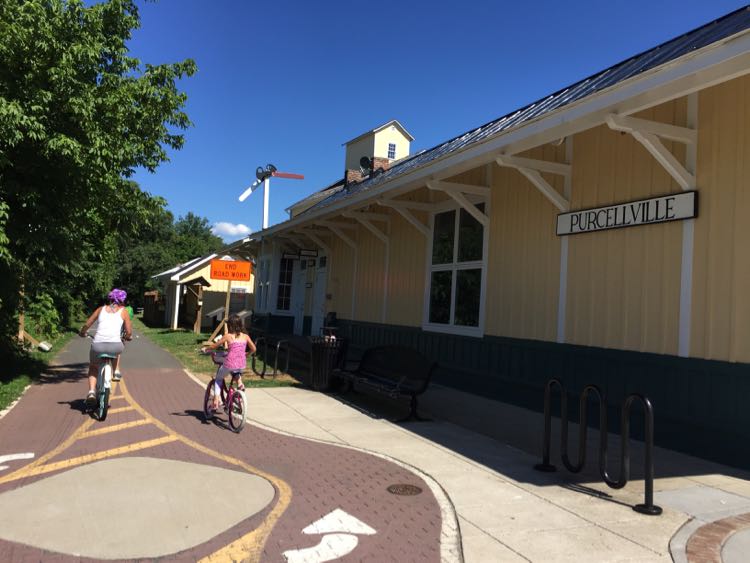 The 45-mile W&OD trail ends at the old Purcellville train station, and it's a perfect option to get in a little exercise on bike or foot.  One of the first rail-to-bike conversions in the country, the trail is paved, mostly level, and often shady. A parallel dirt and gravel bridle trail is a great option for hikers. Across the street from the railroad station, Trail's End Cycling can help with any tune-ups and gear you might need.
4. Hike and Play In Town
If you prefer to hike, you'll find a few trail options in town and close by. The Chapman DeMary Trail provides access to the last stand of old growth forest in Purcellville, and is used as an outdoor learning environment for local students. The mile-long trail includes pollination stations created and maintained by high school students.
At the western edge of town, Franklin Park offers 3.5 miles of perimeter trail for pedestrians and equestrians. The park also includes a pool, sports facilities, a playground, and a pond where visitors can enjoy catch-and-release fishing,
5. Tackle the Appalachian Trail
Just 8 miles west of Purcellville, the "rollercoaster" section of the Appalachian Trail crosses Route 7. Trailheads on each side of the road begin hikes to two popular overlooks and a scenic hiker hostel.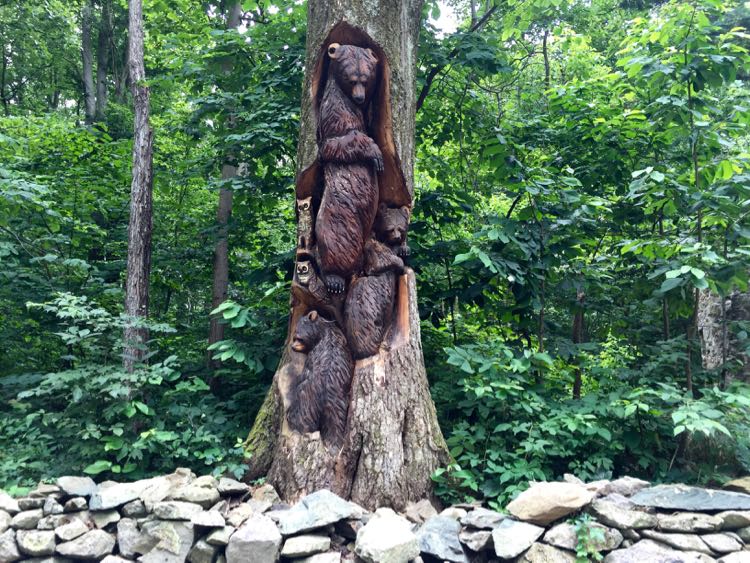 Just half a mile of moderate climbing leads to Bears Den Overlook. The rock outcropping is fun for careful exploration and to enjoy stunning views to the west.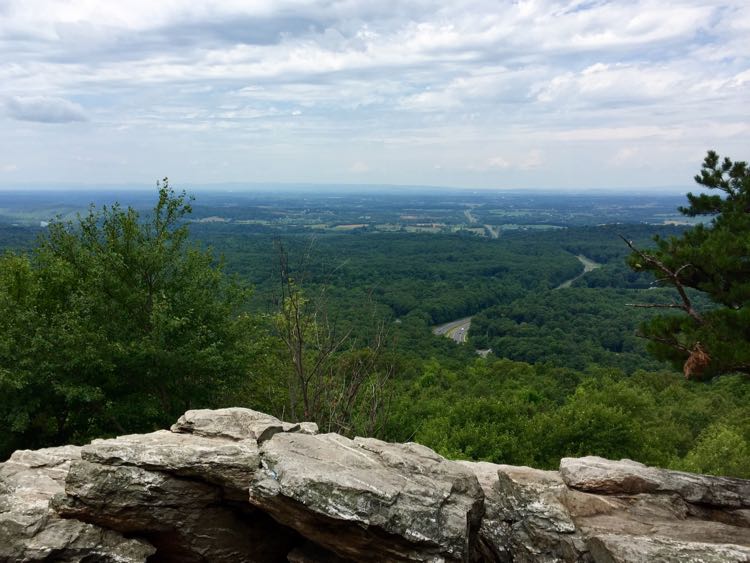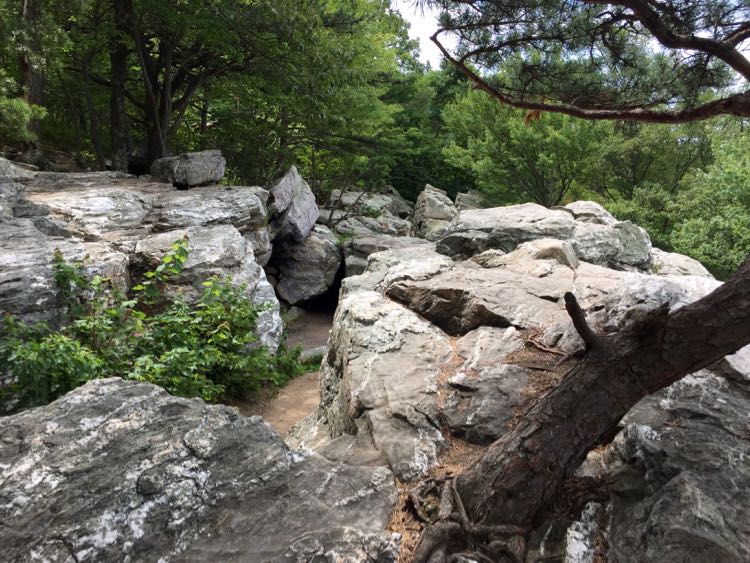 Just behind the overlook Bears Den Center is a hiker hostel built in a beautiful, 1930s stone mansion. The center includes a campground, additional hiking trails, and a day use parking lot for those looking for a shorter and easier route to the overlook.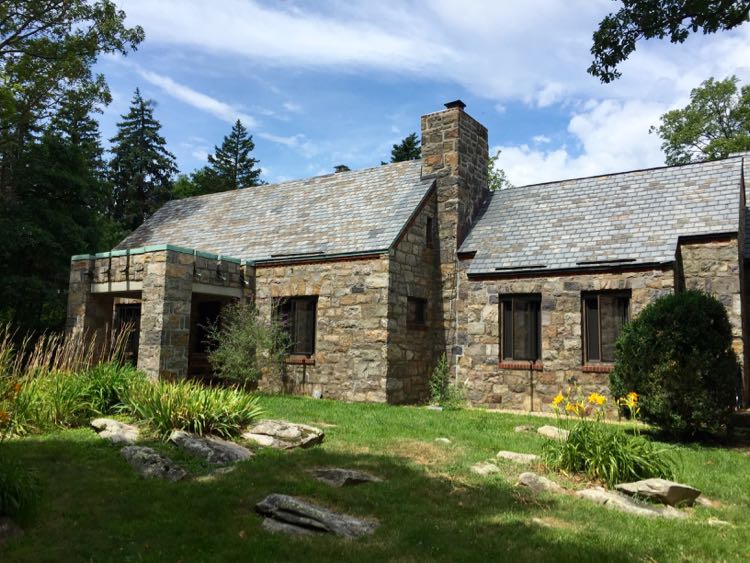 On the north side of Route 7, the AT leads to Raven Rocks, a 5.5 mile fairly strenuous hike to a beautiful viewpoint. The trail is not technically difficult, but it includes 3 steep ascents along the rollercoaster. Park only in designated lots as street parking is not allowed and cars are frequently towed.
6. Shop for Treasures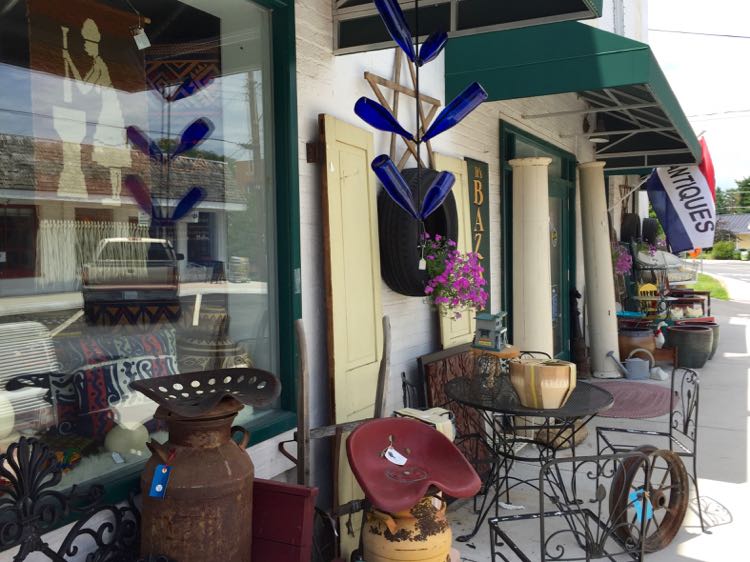 The town center in Purcellville Virginia has a quiet, old-time feel that makes it a fun place to poke around for treasures. You'll find antique and second-hand shops, home decor, hiking gear, and more. Be sure to stop in quirky Nichols Hardware Store for a trip back in time.
7. Hunt for Art
Purcellville has one of the only LOVEworks in Northern Virginia, and it highlights Loudoun County's impressive wine scene. Stop by the historic train station to capture a picture of the LOVE.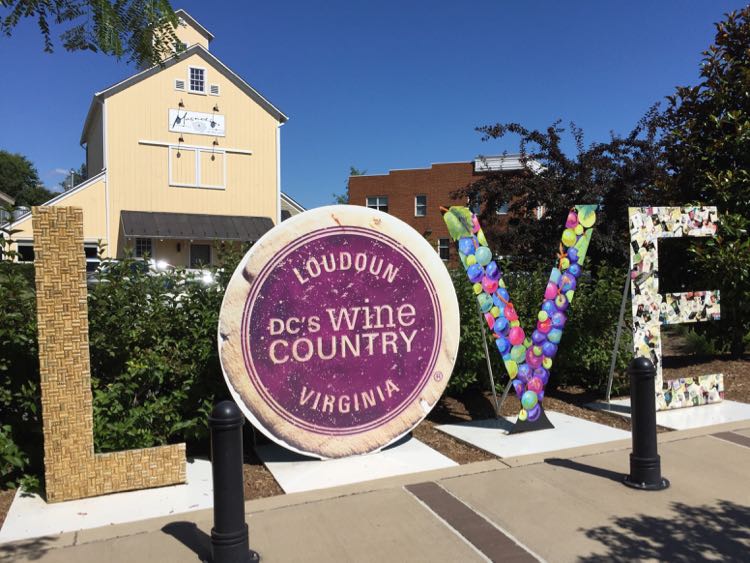 In 2016, the town launched the Painted Barrels initiative, showcasing the work of local artists on beautifully painted wine barrels throughout town. You can pick up a list of barrel locations in town, or just see how many you can find on your own.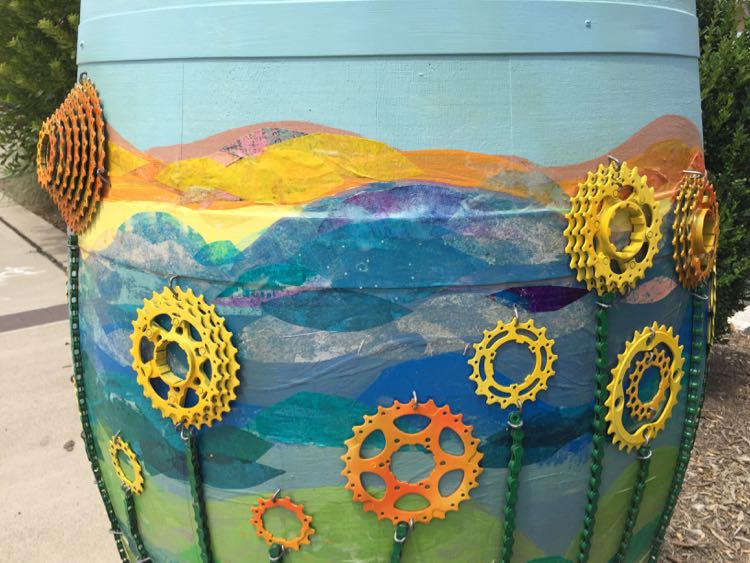 Every July, Purcellville Virginia hosts their annual Wine and Food Festival, lining the streets with tasty food and drink. Check the Visit Loudoun website for the latest on local events.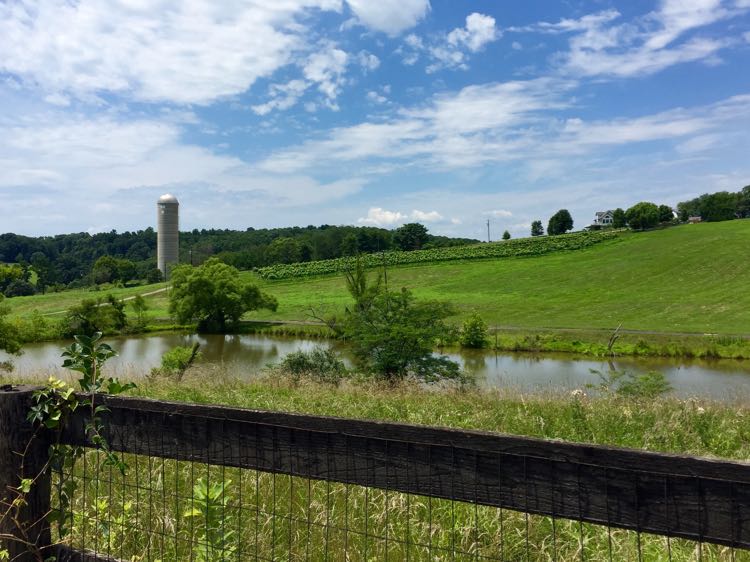 Head north from Purcellville to drive small paved and dirt roads past beautiful farms and wineries, stopping at small towns like Waterford and Lovettsville along the way. Or drive west to Bluemont and the start of the scenic Snickersville Turnpike. Alternatively, take Mount Weather Road south from Bluemont to Sky Meadows State Park, an excellent destination for hiking and family fun. Loudoun County has over 300 miles of dirt and gravel roads, more than any other county in Virginia, and this scenic unpaved drive will help you discover them.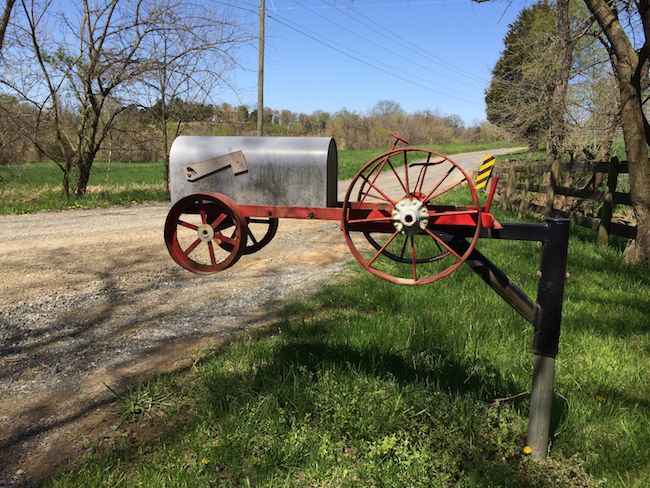 Purcellville Virginia is about an hour west of Washington DC, so it's a nice destination for a day trip or a scenic drive and a meal.
Follow Fun in Fairfax VA on Facebook, Twitter, Pinterest, and Instagram.