Purcellville Virginia is a small town packed with great places to dine and drink, quirky shopping, easy access to trails, and beautiful countryside perfect for a Northern VA day trip. We've rounded up fun and fascinating things to do in Purcellville VA, whether you visit on a day trip from DC, stop by on a Virginia scenic drive, or enjoy a vacation getaway.
The quaint town of Purcellville is located in Loudoun County on scenic Route 7, just 50 miles west of Washington DC. Here you'll find a quaint, walkable downtown surrounded by beautiful countryside dotted with scenic parks and award-winning wineries.
Planning to spend the night? There are no hotels in Purcellville but you'll find plenty of unique vacation rentals in Virginia Wine Country. For example, we loved our stay at the Windswept Inn cottage in nearby Round Hill.
Disclosure: This article may contain affiliate links. We will make a small commission from these links if you order something, at no additional cost to you.
The town was settled in 1764 though it officially became Purcellville almost 100 years later. While a fire destroyed much of the downtown in the early 1900s, buildings today still reflect a small-town historic feel.
Today, visitors can have dinner in a former grain mill, sample award-winning spirits in a car dealership turned distillery, and roller skate in an 8-sided tabernacle. Purcellville is a great couple's getaway but there are plenty of fun things for kids and families too. Read on to discover the best things to do in Purcellville VA.
1. Eat Local at Purcellville Restaurants
From barbecue and burgers to refined dining, Purcellville has a meal for every mood. You can't beat the brisket, ribs, and pulled pork at Monk's BBQ. They have a great craft beer selection, an enormous whiskey list, and a casual interior and deck perfect for relaxing.
The burgers at Market Burger are locally sourced and can be customized with standard toppings and some unusual options. Make your burger extra local with a topping of Georges Mill Farm goat cheese from nearby Lovettsville.
For an upscale, but never stuffy, experience head to Magnolia's at the Mill. This favorite Purcellville restaurant serves lunch and dinner in a historic building right in the center of town. Magnolias also source much of their food locally and they offer an extensive selection of delicious Virginia wines.
2. Relax with a Local Craft Drink
If you're in the mood for a drink, Catoctin Creek Distillery has been distilling award-winning spirits since 2009. They create quality whiskey, gin, and brandy from organic ingredients, and offer tastings and tours in their downtown location.
Virginia craft beer lovers will find a lot to love in Purcellville. Sample brews at Belly Love Brewing and Adroit Theory Brewing in the downtown area. Or take a short drive down a dirt road to Old 690 Brewing Company for tasty brews in a relaxed country setting.
B Chord, Bear Chase, and Dirt Farm Brewing are all nearby in Round Hill and Bluemont. Learn more in our complete guide to Loudoun County breweries on Virginia's LoCo Ale Trail.
Purcellville is also home to several excellent Virginia wineries including Doukenie Winery, Sunset Hills Vineyard, Walsh Family Wine, 8 Chains North, and Otium Cellars.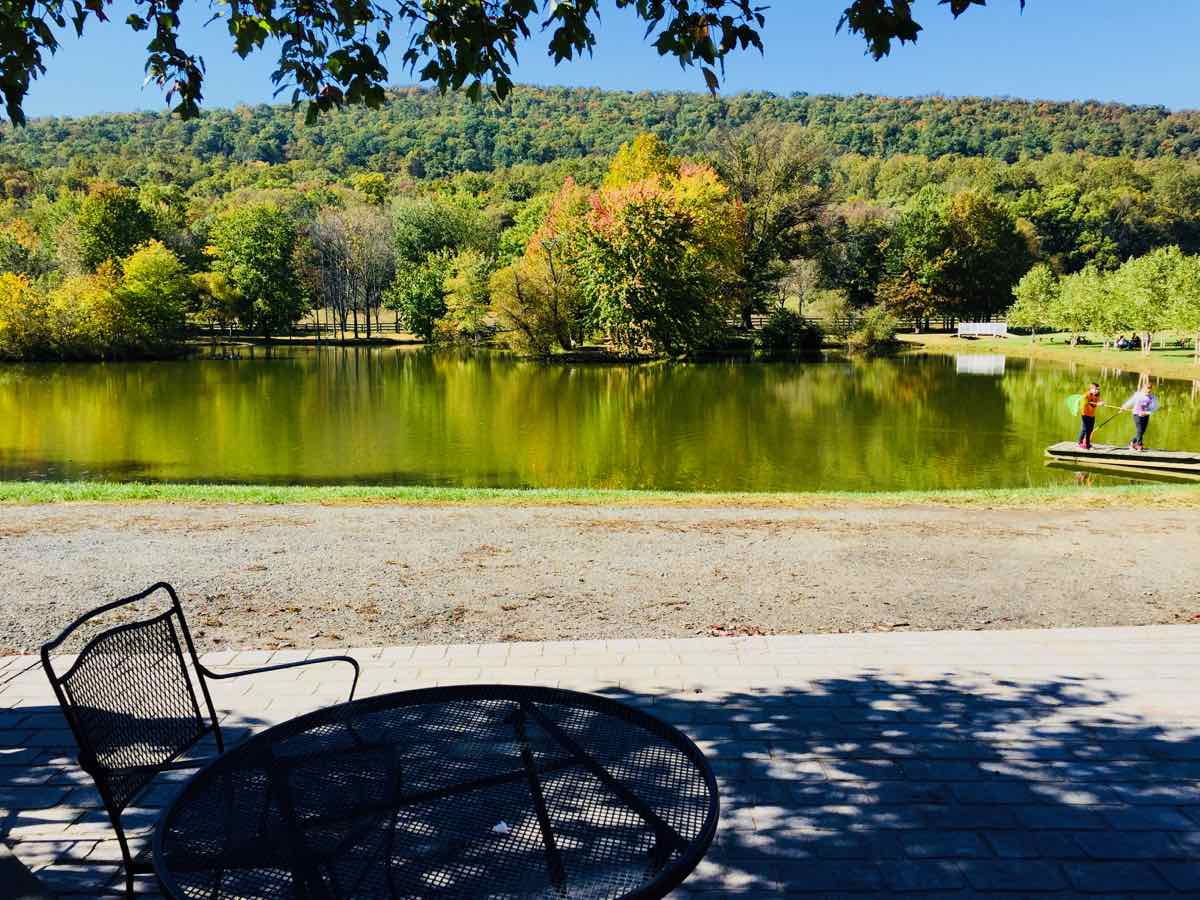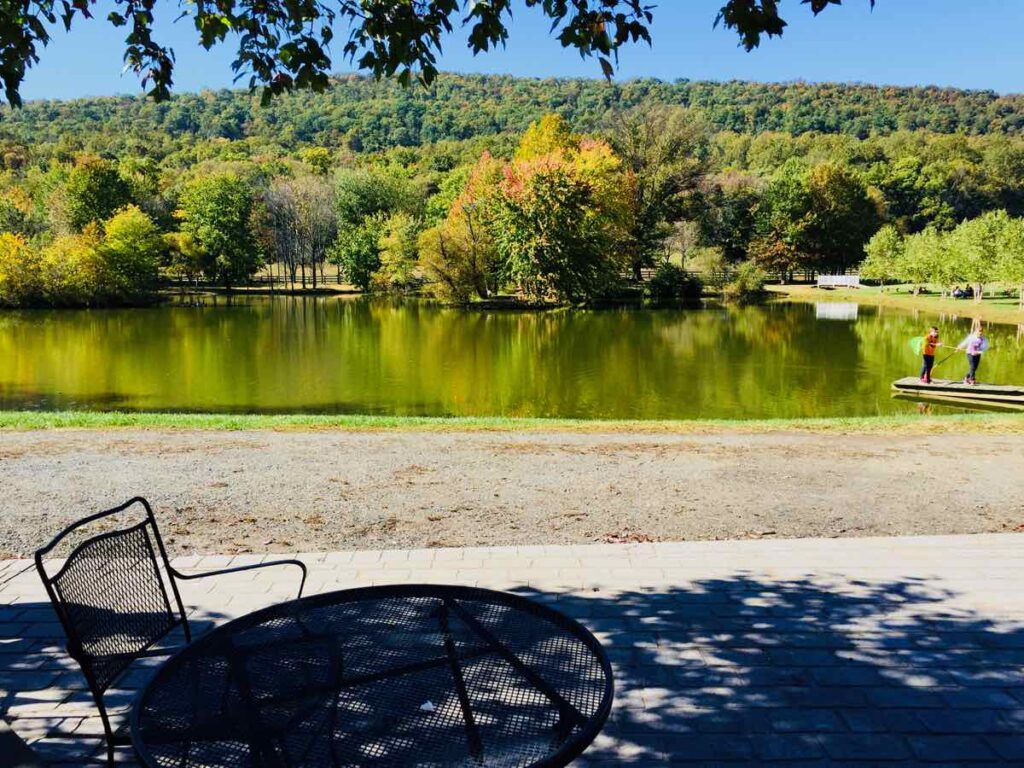 In nearby Hillsboro, Hillsborough Vineyards and Brewery also offers a nice selection of beer so it's a perfect stop for a group of wine and beer lovers. In Round Hill, enjoy excellent estate wines at Williams Gap Vineyard. Purcellville is a great jumping-off point for a broader Loudoun County winery tour and some of the best wineries with views in Northern VA.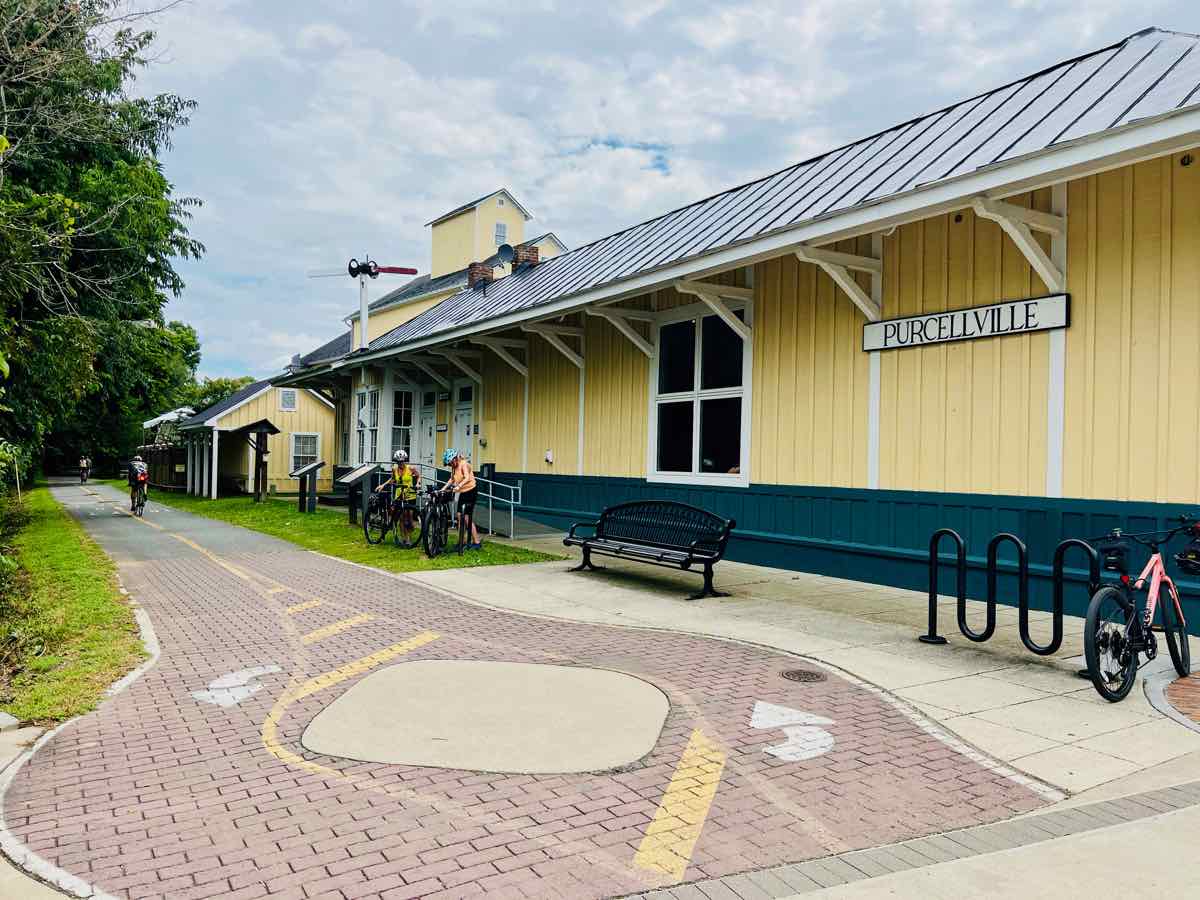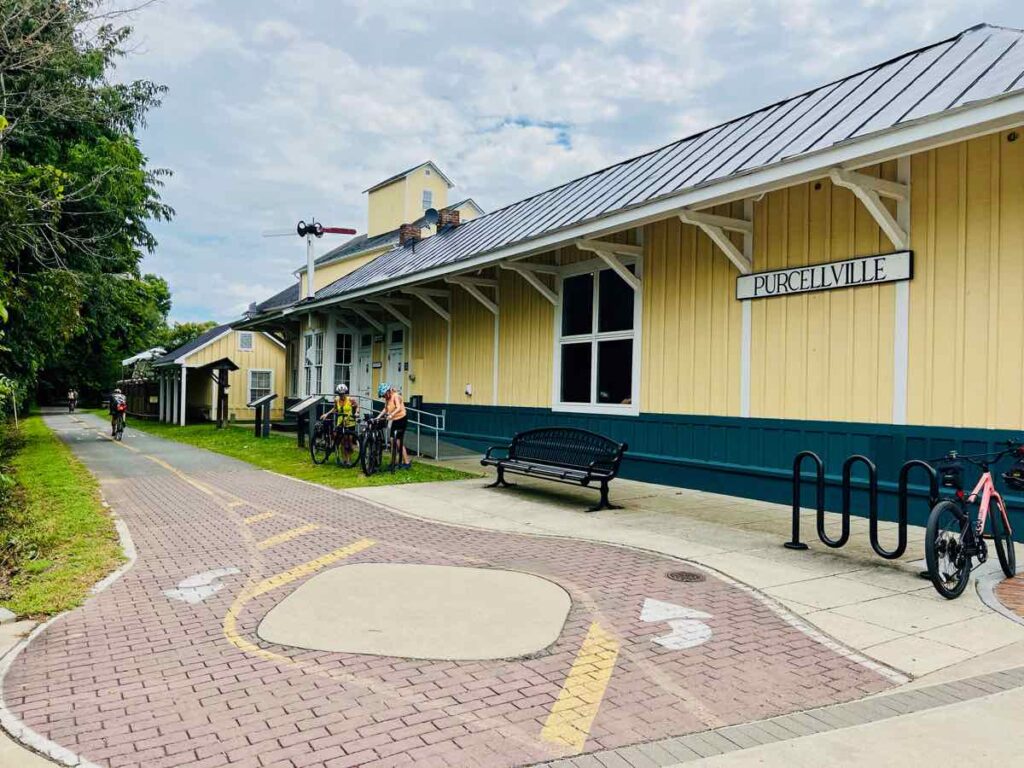 The 45-mile W&OD trail ends at the old Purcellville train station, and it's a perfect place for a little exercise on bike or foot. One of the first rail-to-bike conversions in the country, the trail is paved, mostly level, and often shady.
A parallel dirt and gravel bridle trail is a nice option for hikers. Across the street from the railroad station, Trail's End Cycling can help with any tune-ups and gear you might need.
4. Hike and Play In Purcellville Virginia
If you prefer to hike, you'll find a few trail options in town and close by. The Chapman DeMary Trail provides access to the last stand of old-growth forest in Purcellville and is used as an outdoor learning environment for local students. The mile-long trail includes pollination stations created and maintained by high school students.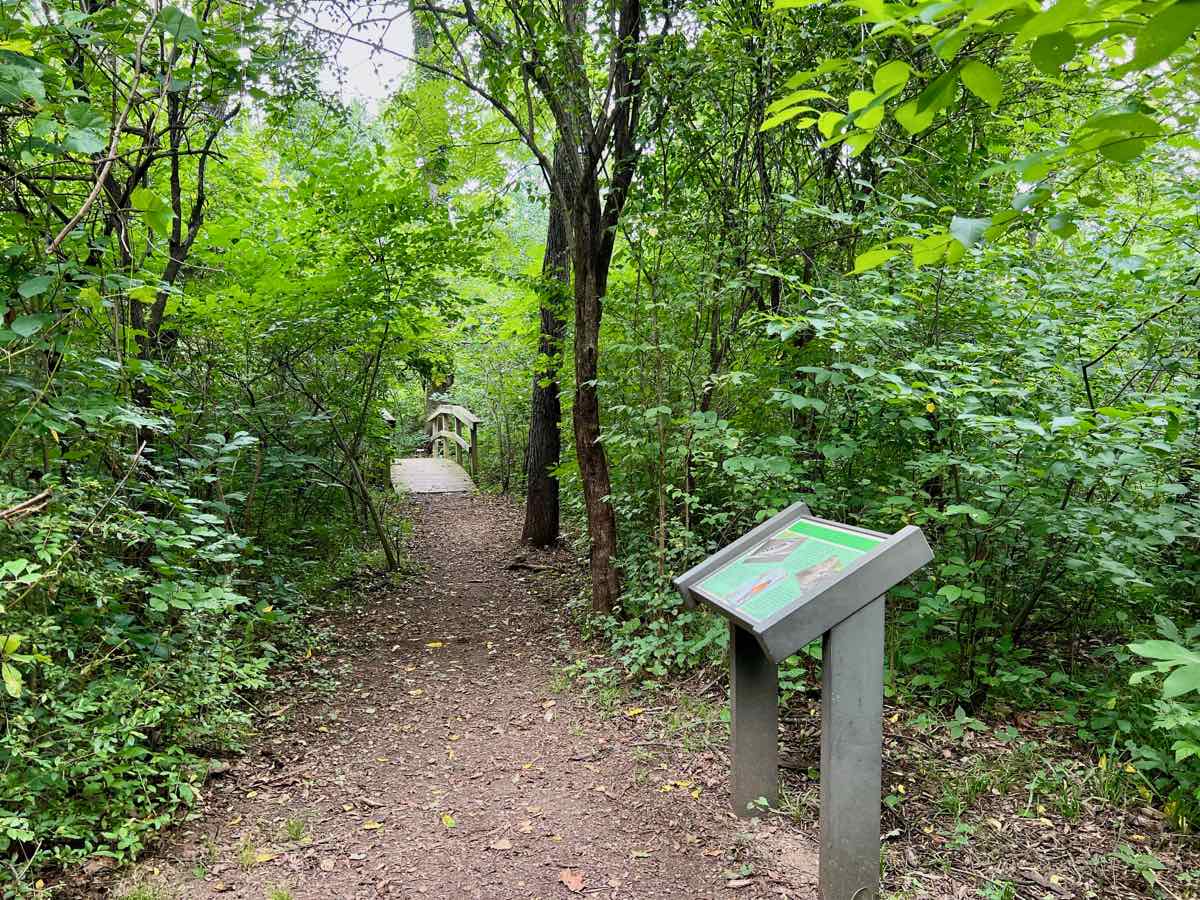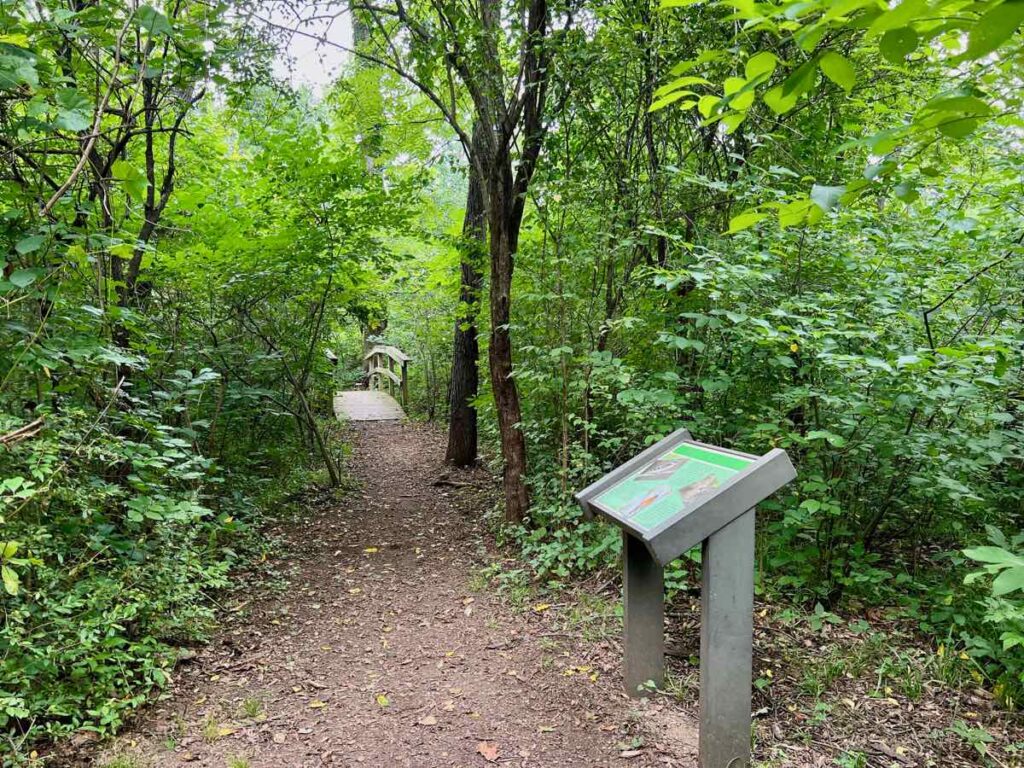 At the western edge of town, Franklin Park offers 3.5 miles of perimeter trail for pedestrians and equestrians. The park also includes a pool, sports facilities, a playground, and a pond where visitors can enjoy catch-and-release fishing,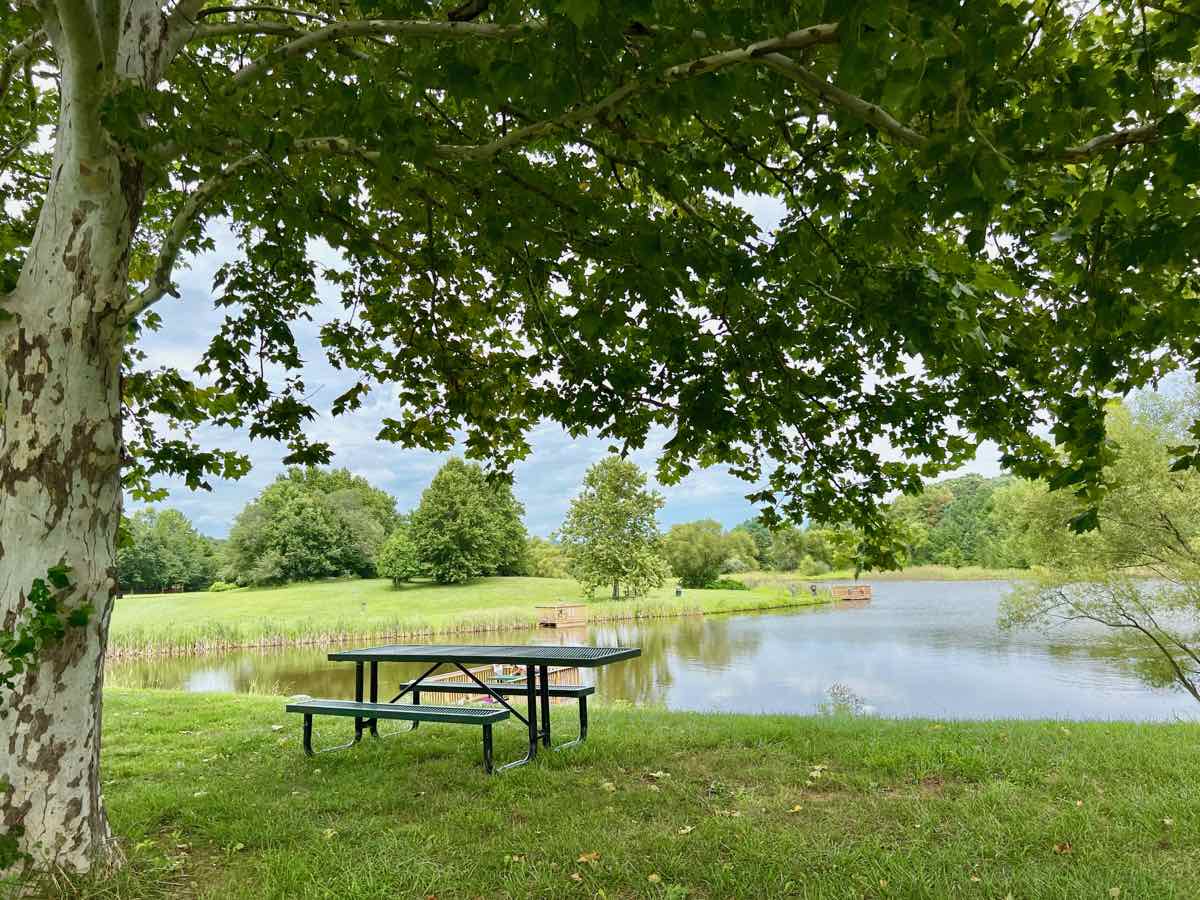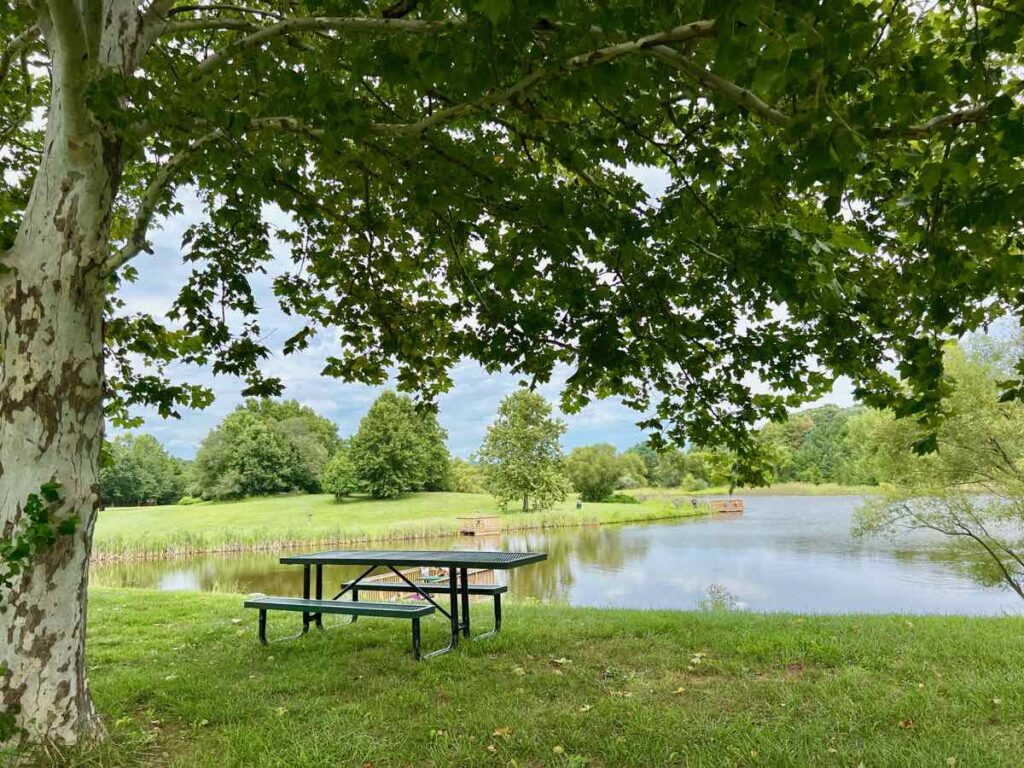 Fireman's Field Ballpark
Head to Fireman's Field for baseball games when the Purcellville Cannons are in town. The 13-acre "Field of Dreams" hosts home games for the Valley League Baseball team. Other teams, from little league to college level, also play here.
Bush Tabernacle Roller Skating
Right next to the field is one of the best kid's activities in Purcellville, especially on rainy days. The historic Bush Tabernacle is a six-sided structure that was built to host religious gatherings. Today, the building is a roller skating rink with a beautiful wood floor. Visit during open skate periods or rent the space for a birthday party or other celebration.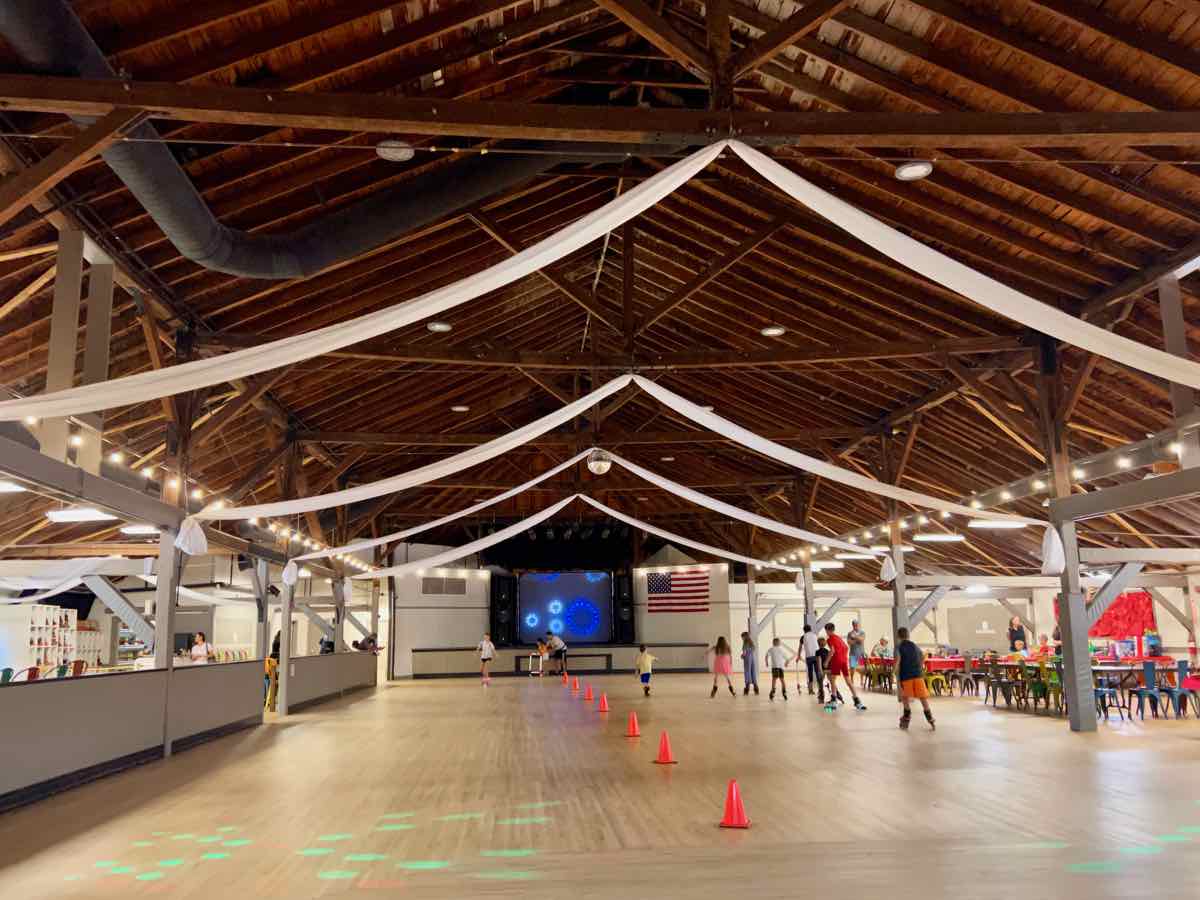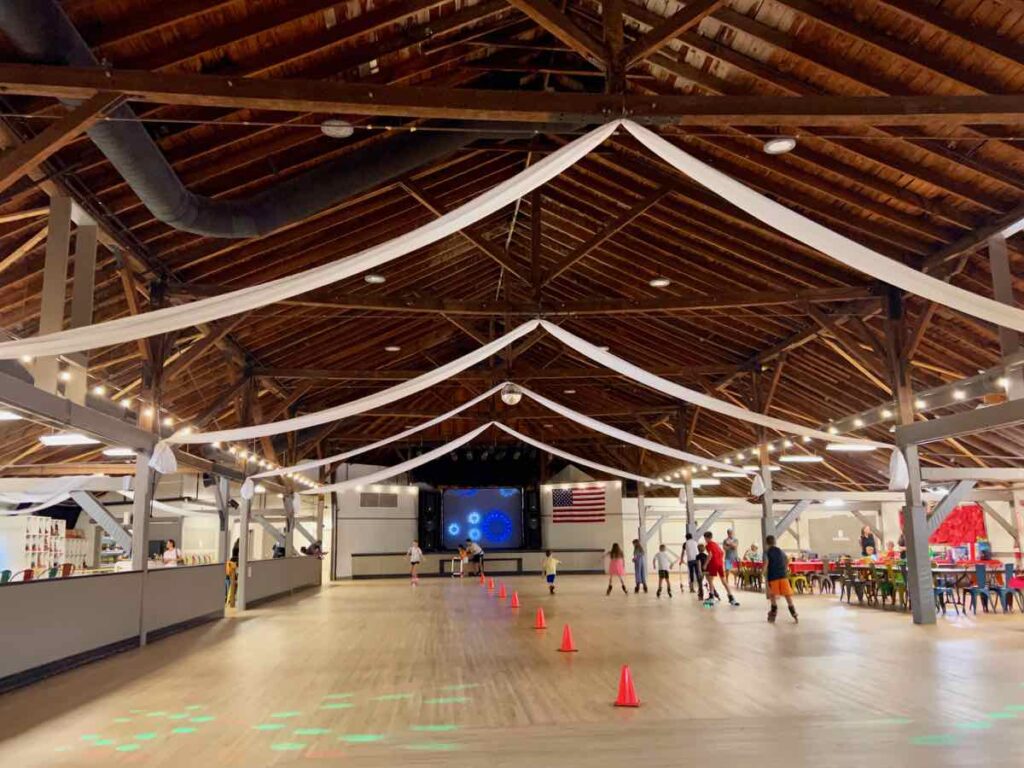 5. Shop for Treasures in Downtown Purcellville Virginia
The town center in Purcellville Virginia has a quiet, old-time feel that makes it a fun place to poke around for treasures. You'll find antique and second-hand shops, home decor, fashion, and more.
It's Bazaar on 21st Street
This sprawling, eclectic shop is fun to explore and you may just find the perfect hidden gem. It's Bazaar on 21st Street is a consignment store offering antiques, vintage items, collectibles, furniture, and more.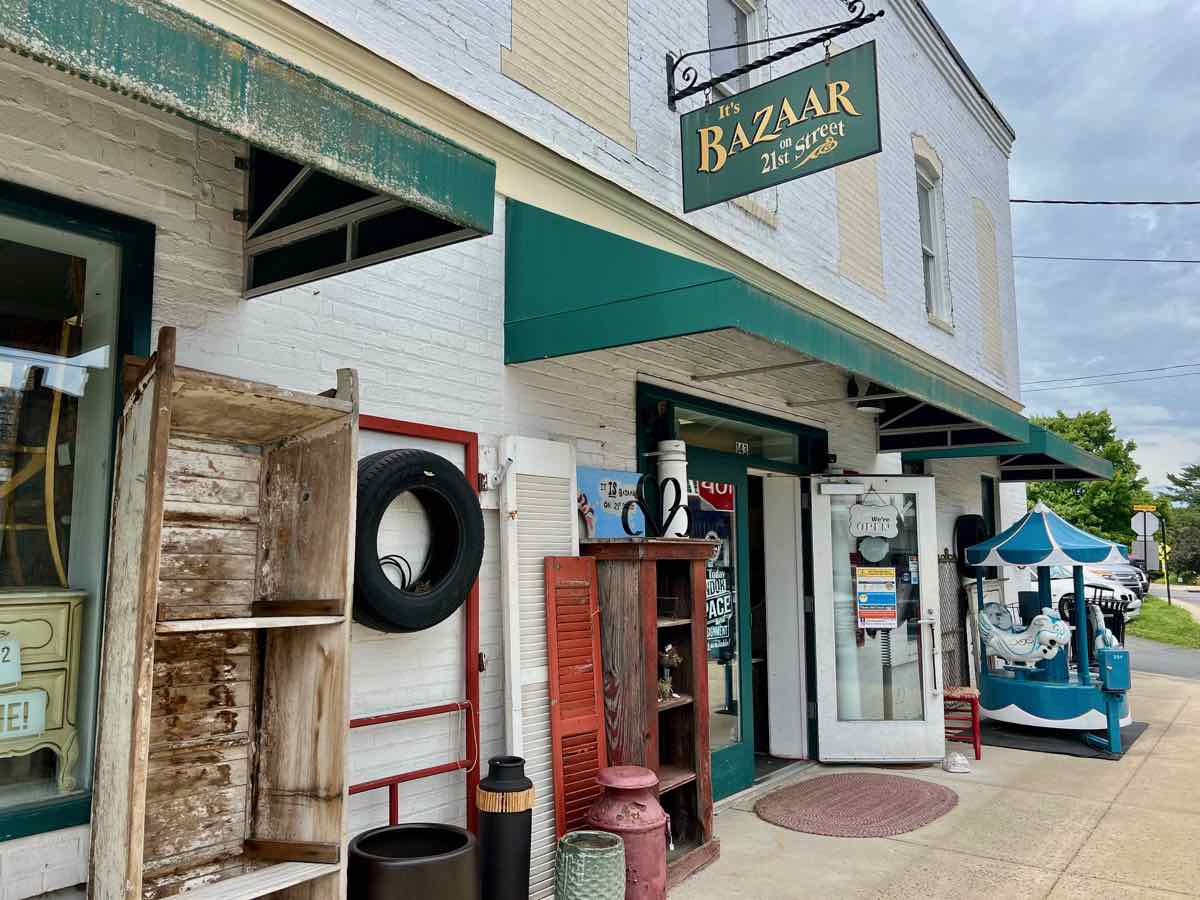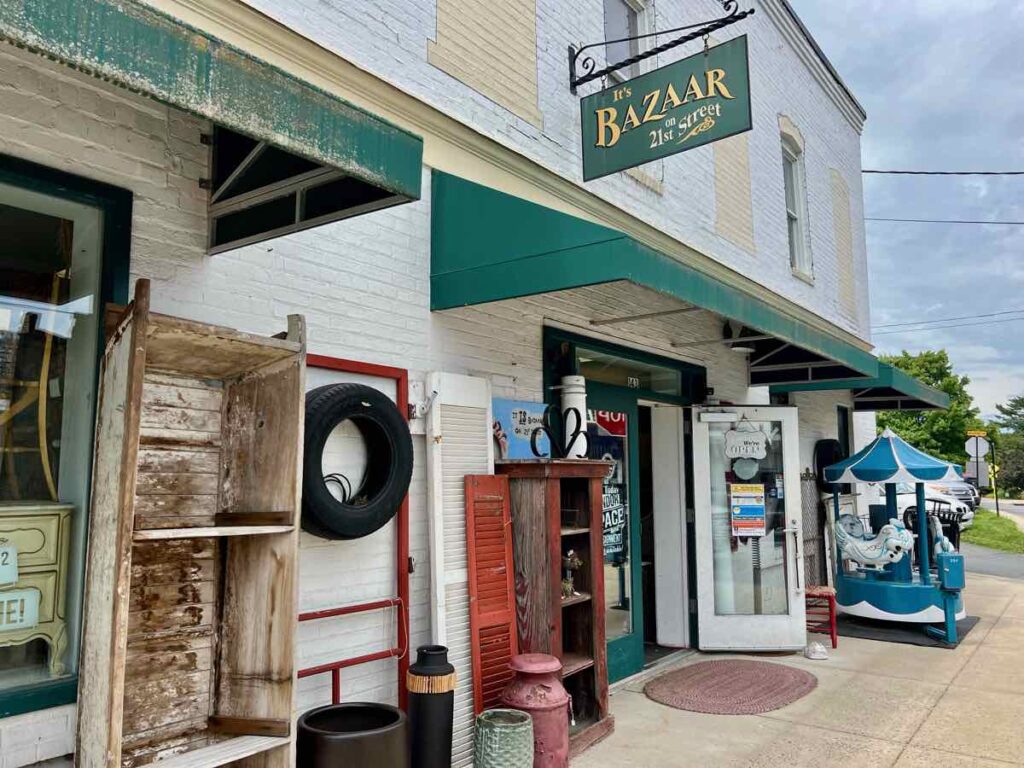 Nichols Hardware Store
Be sure to stop in quirky Nichols Hardware Store for a trip back in time. Here you'll find a fun collection of home and garden items along with all of the nuts, bolts, and tools you'd expect in a good hardware store.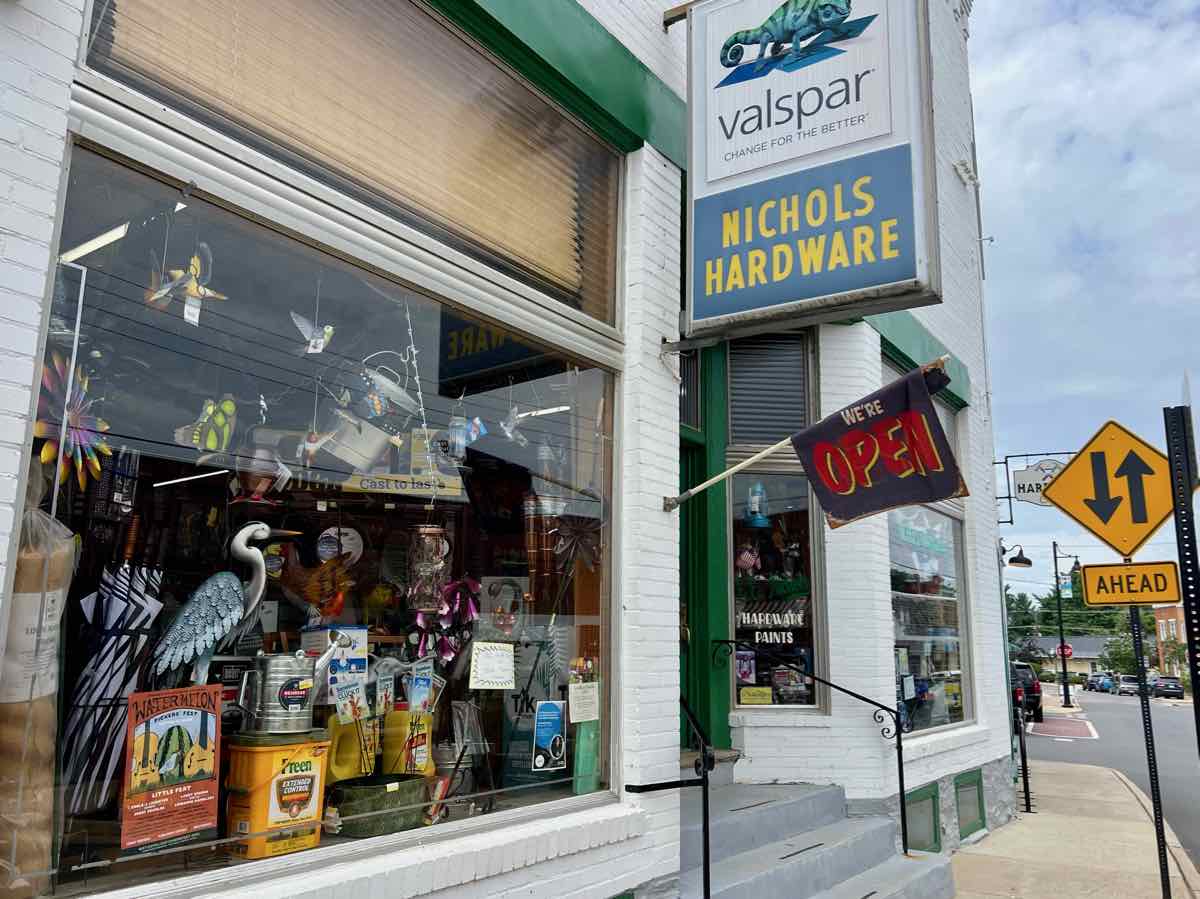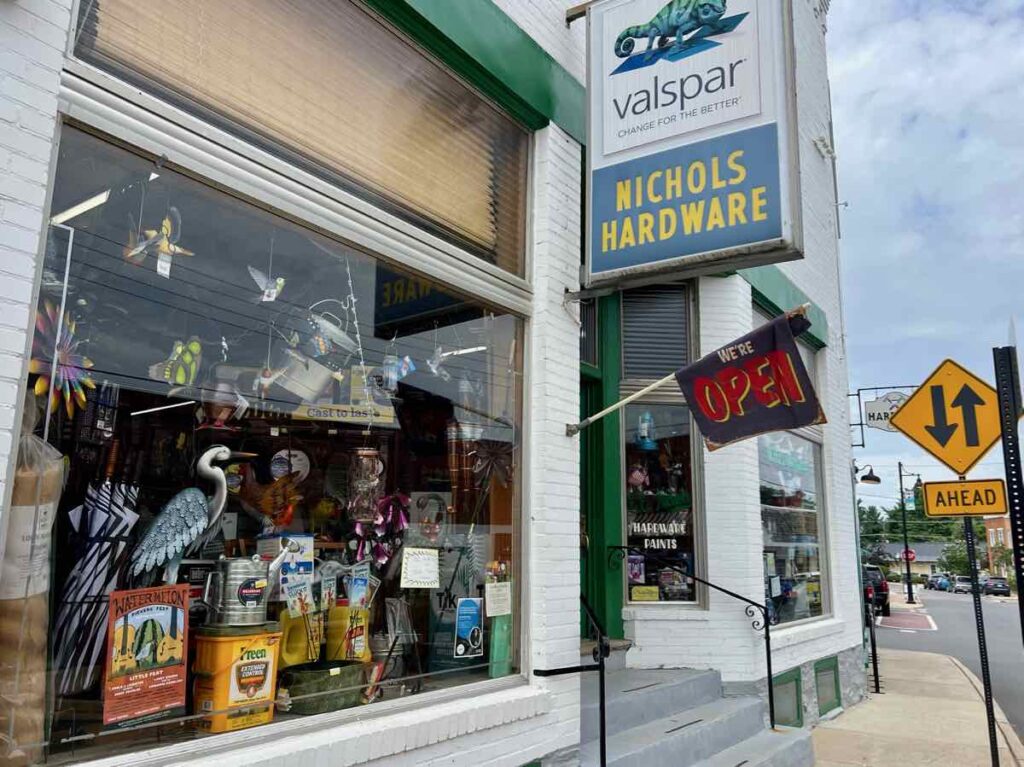 Nostalgia Boutique
Stroll a couple of blocks down Main Street to check out the excellent collection of vintage fashions at Nostalgia Boutique. The women's dress and coat collections are especially impressive, but they also stock separates, hats, ties, purses, and more.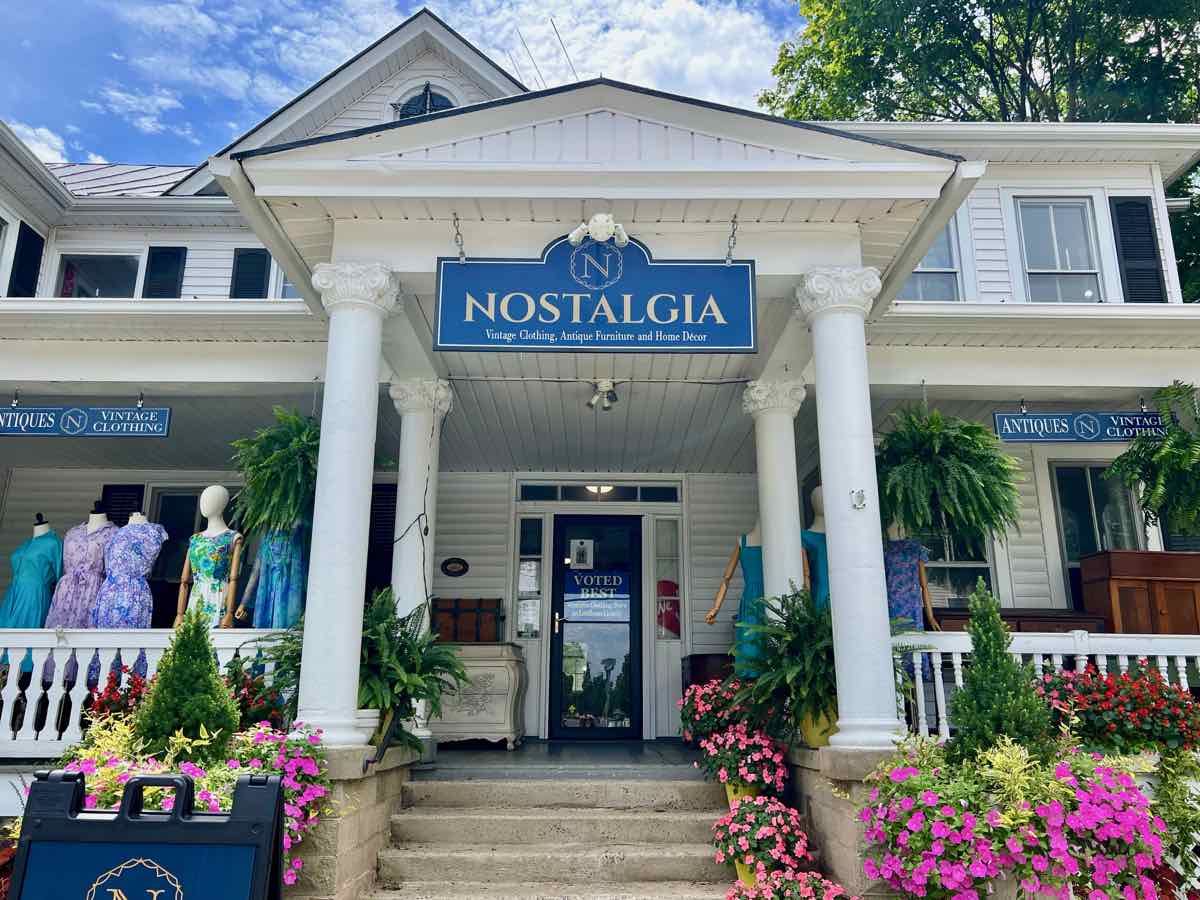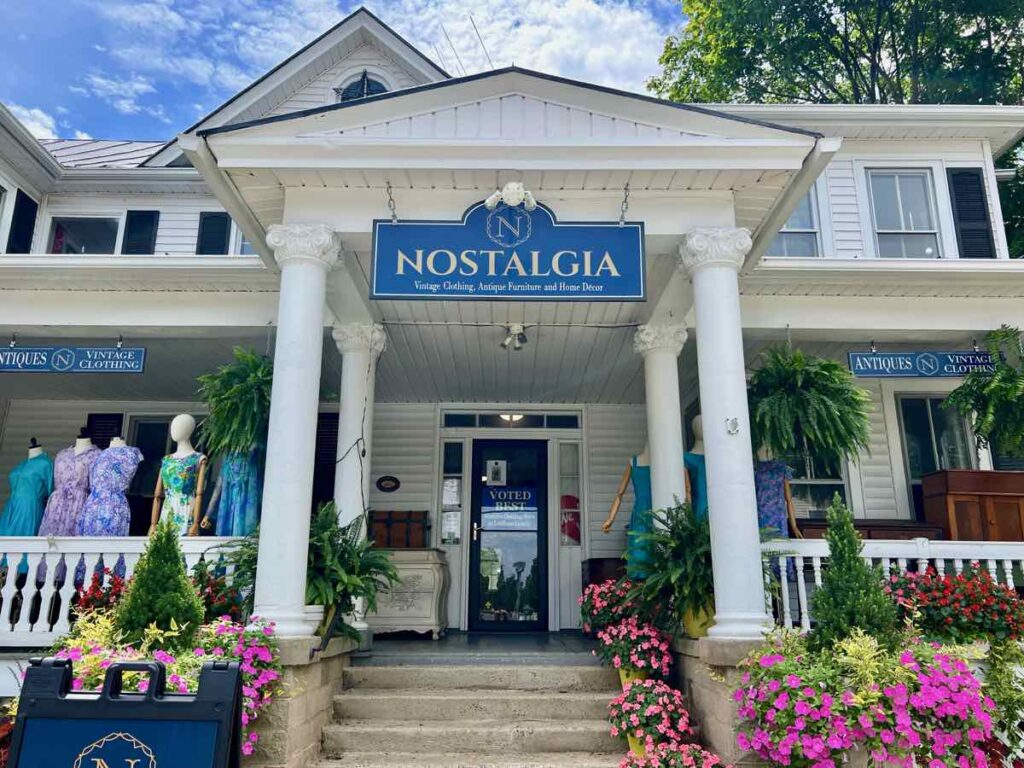 6. Explore Purcellville Art and Live Performances
Be sure to check out the Welcome to Purcellville at the corner of Main Street and South 20th Street, on the side of Purcellville Family Restaurant. The beautiful mural, painted by graphic artist Addie Moore, features letters highlighting scenes and buildings you can see around town.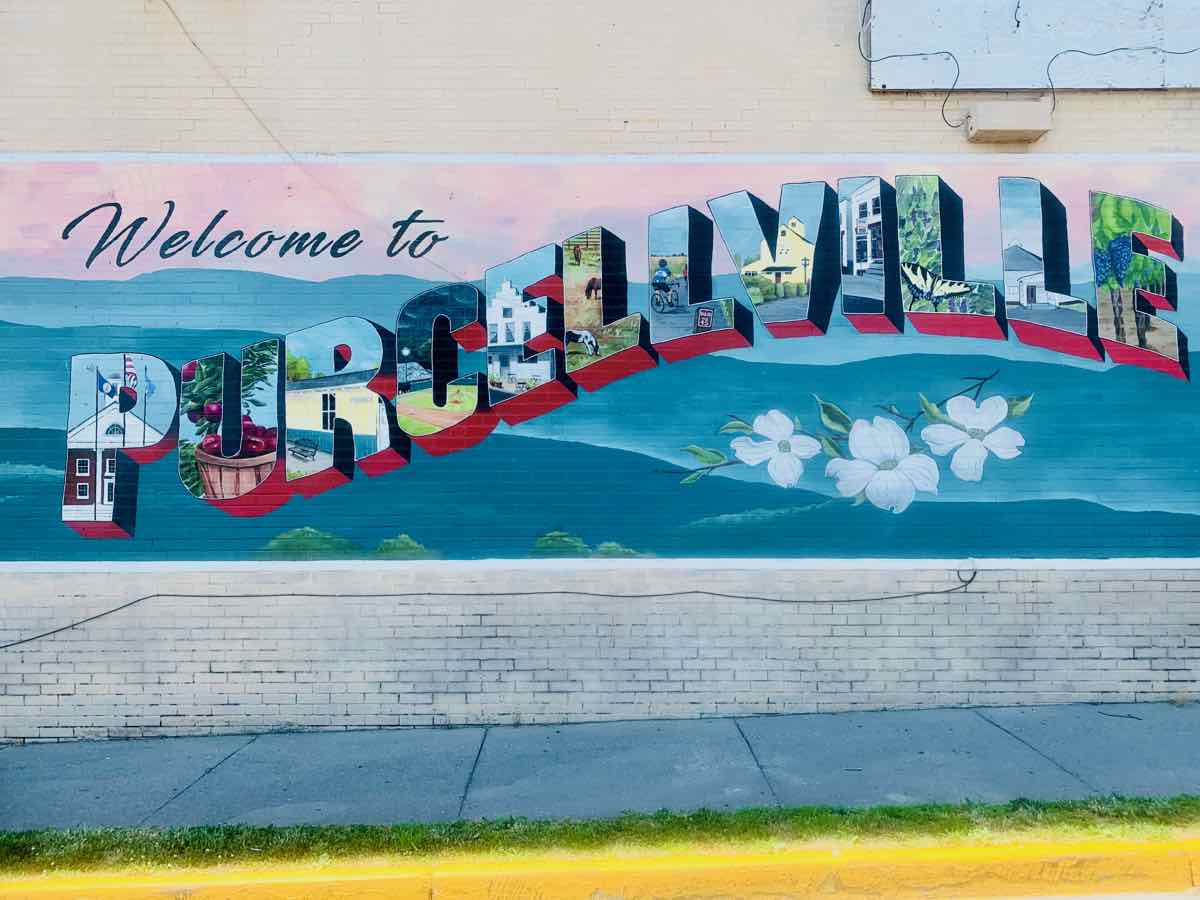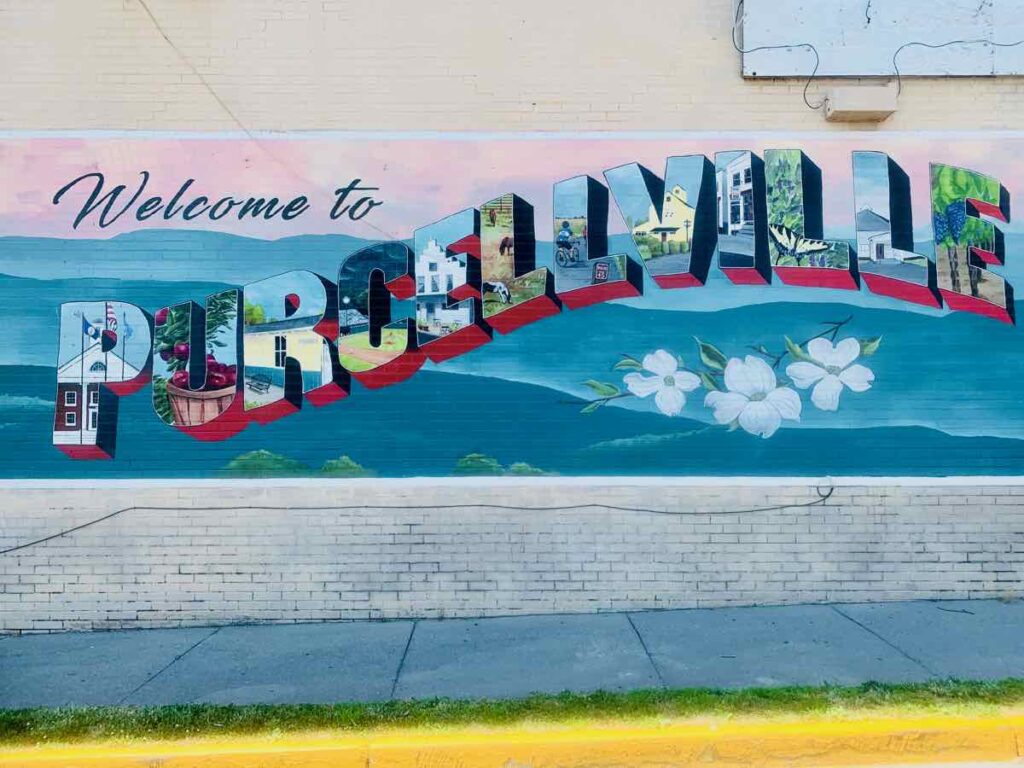 Purcellville also has one of the first LOVEworks in Northern Virginia, and it highlights Loudoun County's impressive wine scene. Stop by the historic train station to capture a picture of the LOVE.
Other murals are popping up in downtown Purcellville. For example, you'll find a set of wings on N 21st Street that make a fun photo spot.
Franklin Park Arts Center
Enjoy visual arts and live performances at the Franklin Park Arts Center. The center features a 245-seat theater, an art gallery, and an outdoor sculpture garden. Enjoy year-round professional and community performances or sign up for classes, including summer drama camps.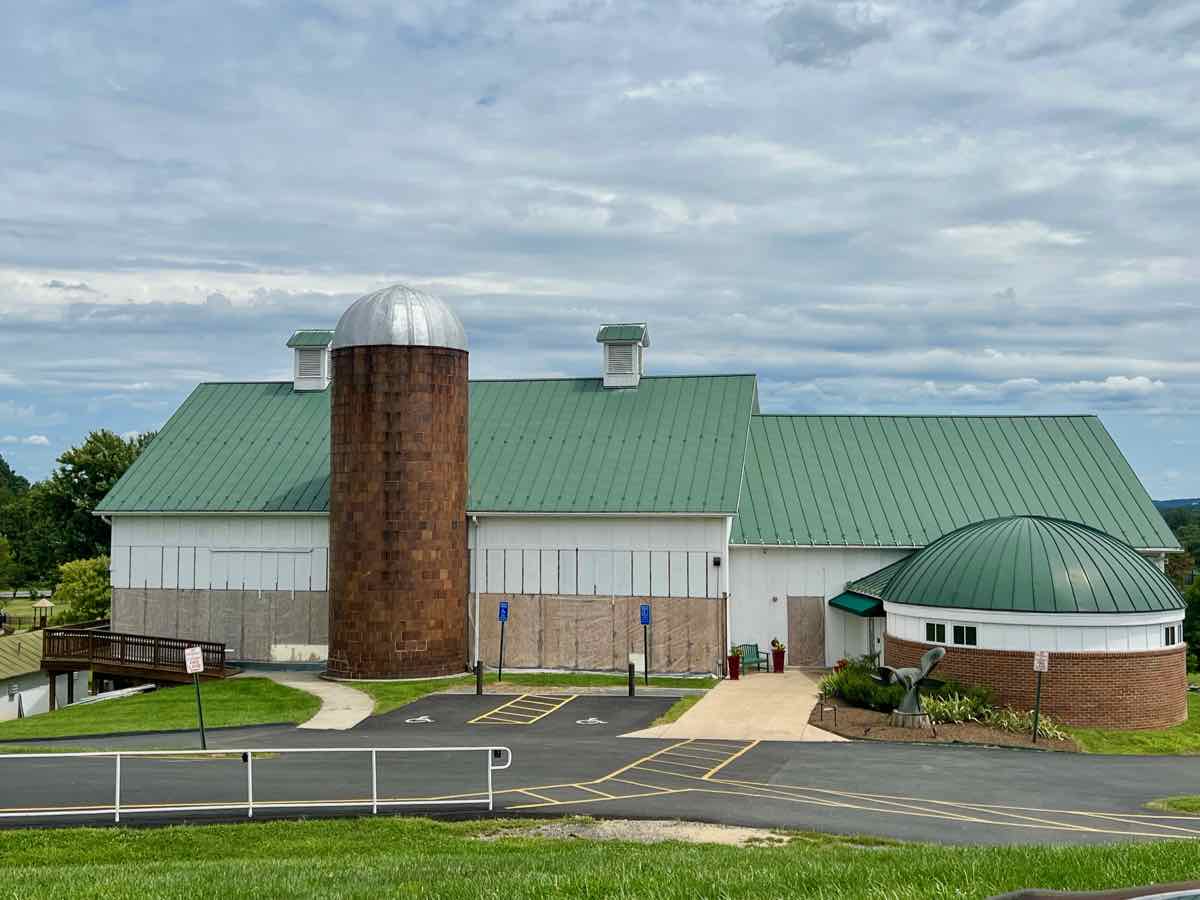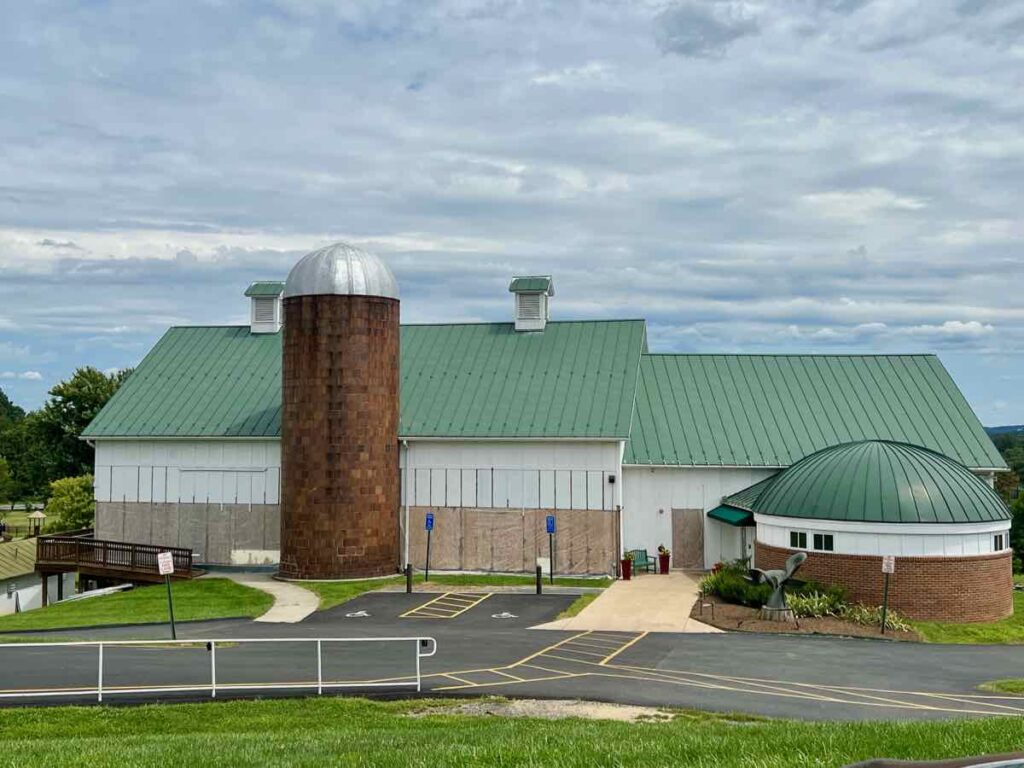 7. Attend Purcellville Events and Activities
Looking for weekend events in Purcellville? Happily, there are fun festivals and activities throughout the year.
Check the Visit Loudoun County website for more local events.
8. Take a Scenic Country Drive
Head north from Purcellville to drive small paved and dirt roads past beautiful farms and wineries. Along the way, stop in to visit small towns like Waterford and Lovettsville.
A short drive west to Bluemont is the start of the scenic and historic Snickersville Turnpike.
Alternatively, take Mount Weather Road south from Bluemont to Sky Meadows State Park, an excellent destination for hiking and family fun.
Loudoun County has nearly 300 miles of dirt and gravel roads, more than any other county in Virginia, and this scenic unpaved drive will help you discover them.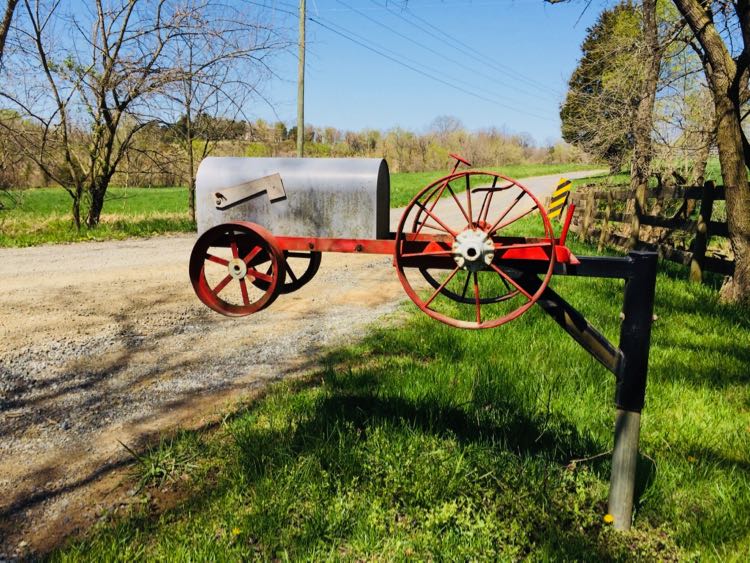 BONUS: Visit Nearby Northern Virginia Towns
You can easily combine a visit to Purcellville VA with other great nearby towns.
Explore more: 15 Fun Northern Virginia Small Towns to Visit Now
Hike the Appalachian Trail Near Purcellville VA
Just 8 miles west of Purcellville, the "rollercoaster" section of the Appalachian Trail crosses Route 7. Trailheads on each side of the road begin hikes to two popular overlooks and a scenic hiker hostel.
Just half a mile of moderate hiking on the Appalachian Trail leads to Bears Den Overlook.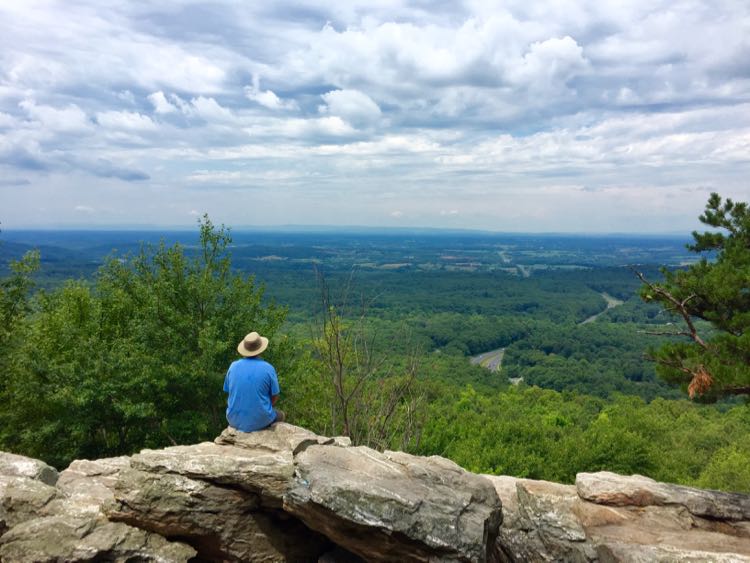 The rock outcropping is fun for careful exploration and to enjoy stunning views to the west. This is also one of the best places to watch the sunset in Northern Virginia.
Just behind the overlook Bears Den Center is a hiker hostel in a beautiful, 1930s stone mansion. The center includes a campground, additional hiking trails, and a day-use parking lot for those looking for a shorter and easier route to the overlook.
On the north side of Route 7, the AT leads to Raven Rocks, a 5.5-mile fairly strenuous hike to a beautiful viewpoint. The trail is not technically difficult, but it includes 3 steep ascents along the rollercoaster. Park only in designated lots as street parking is not allowed and cars are frequently towed.
Purcellville Virginia is about an hour west of Washington DC, so it's a nice destination for a day trip. Take a hike or scenic drive, do some shopping, and relax with local food and drink. Purcellville is full of small-town charm that calls for an easy pace and a carefree attitude.
Follow us on Facebook, Twitter, Pinterest, and Instagram for more fun travel in and from Northern Virginia.
Pin it for Later: