Virginia's LoCo Ale Trail offers a range of fun spaces to drink local craft brews while you explore the small towns and country roads of Northern Virginia's Loudoun County. There are more than 35 breweries on the trail, and new ones pop up regularly.
Happily, Loudoun County is a short drive from Washington DC (except during rush hour), and the open farmland and history-laden towns make you feel a world away.
While Loudoun County is perhaps better known for its wineries, craft breweries offer fun and casual spaces to gather. The US craft beer scene is expanding rapidly, with new brewers carving out their own flavor profiles. Loudoun County breweries introduce a steady stream of unique offers and great flavors.
Disclosure: This article may contain affiliate links. We will make a small commission from these links if you order something, at no additional cost to you.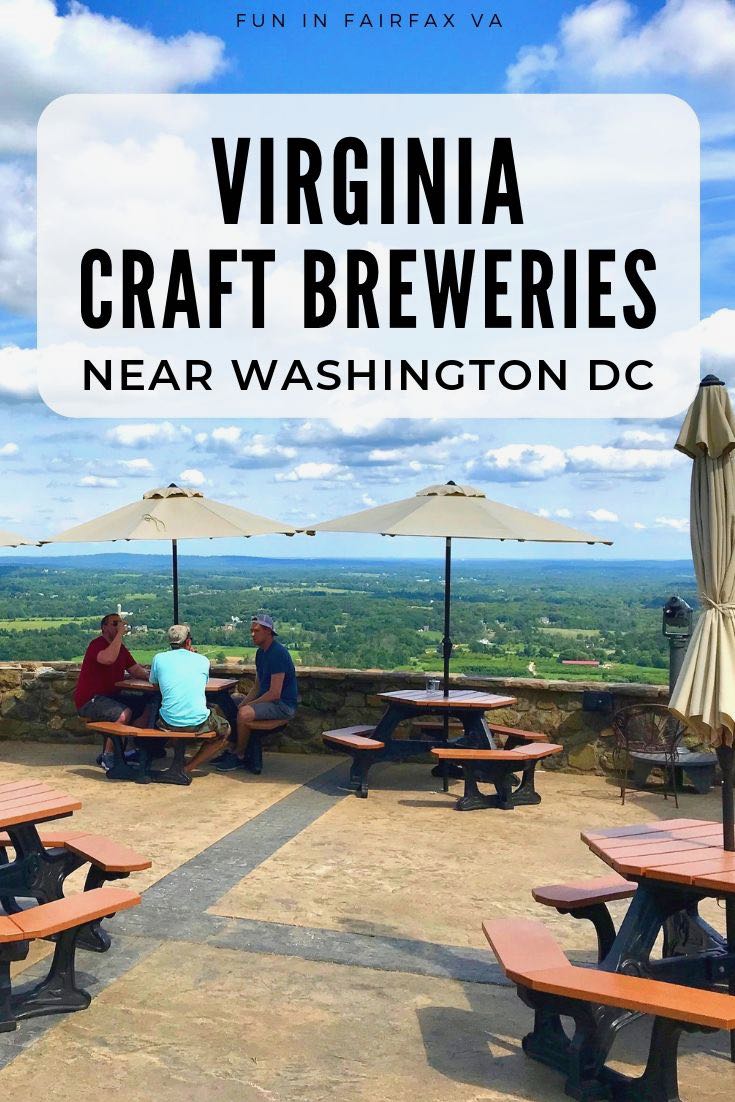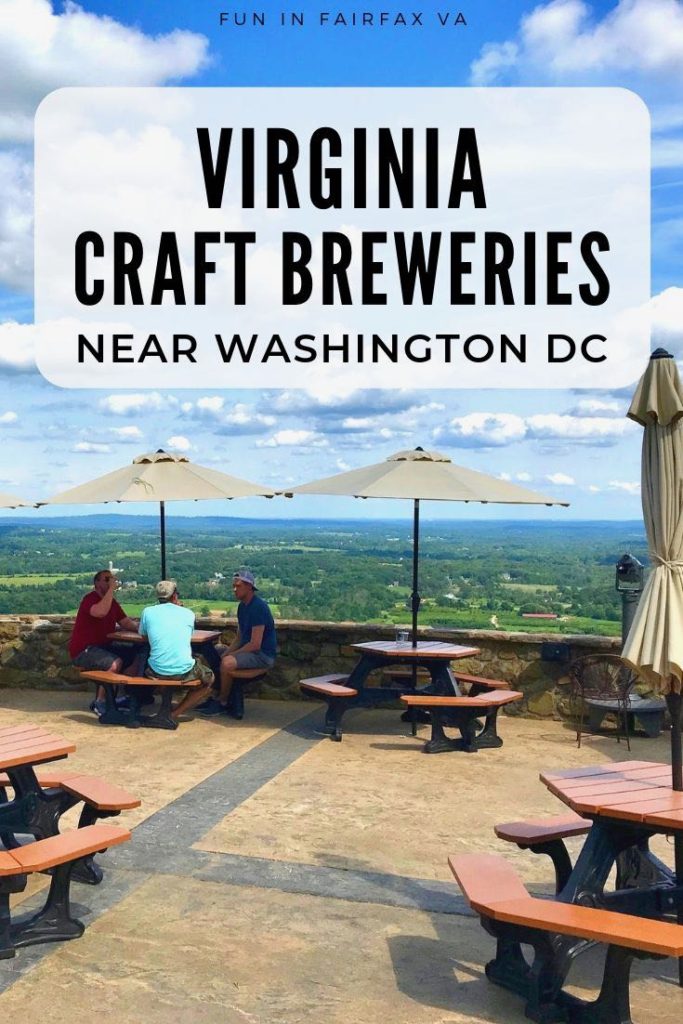 LoCo Ale Trail locations range from tiny nano-breweries serving a few unique specials to large brewers with broad distribution. There is plenty of appeal across beer styles and spaces, and it's interesting to compare brewers as you explore the area.
We are not craft brew experts, but we love another reason to explore Northern Virginia. Here are some of the wonderful craft breweries to visit on Virginia's LoCo Ale Trail, along with suggestions for things to do nearby.
Breweries are listed alphabetically in three geographic areas, and we've included pics of the spots we've visited so far. We'll add more pictures as we visit more breweries. Enjoy exploring Loudoun County Virginia's LoCo Ale Trail!
LoCo Ale Trail Breweries East of Leesburg
Virginia's LoCo Ale Trail includes a mix of beer-focused and food-focused breweries in the eastern section of Loudoun County. Closest to DC and the Route 495 beltway, they offer interesting beer in the burbs without a long drive.
Beltway Brewing started as a contract and private label brewery. The updated tasting room features a nice range of brews, including some that you can only sample on-site. We love the Barleywine Ale and the Beltway Batting 1000 (available in cans), a nice Irish-style red.
There is seating at a bar and tables inside, and a collection of picnic tables outside. Beltway has a giant TV screen so it's a fun spot to watch games, and the taproom is right next to the W&OD bike trail. Open Wednesday – Sunday.
Crooked Run Brewing's second location in Sterling is larger than the Leesburg original, offering more room to sit and sip. They have a small but tasty line-up of brews including our favorite, Charm milk stout. Best of all, the Sterling location also includes a Senor Ramon Tacqueria, so you can enjoy tasty tacos with your craft beer.
"Dynasty Brewing Co. was founded to honor the great tradition of brewing in Loudoun County while promoting it as a premier destination for those who understand and appreciate a truly great beer." Open Wednesday – Sunday
"House 6 Brewing Company is the creation of local brewer and volunteer firefighter, Rolando Rivera." The beer list shows a nice selection and variety. Open Tuesday – Sunday.
Lost Barrel Brewing, Middleburg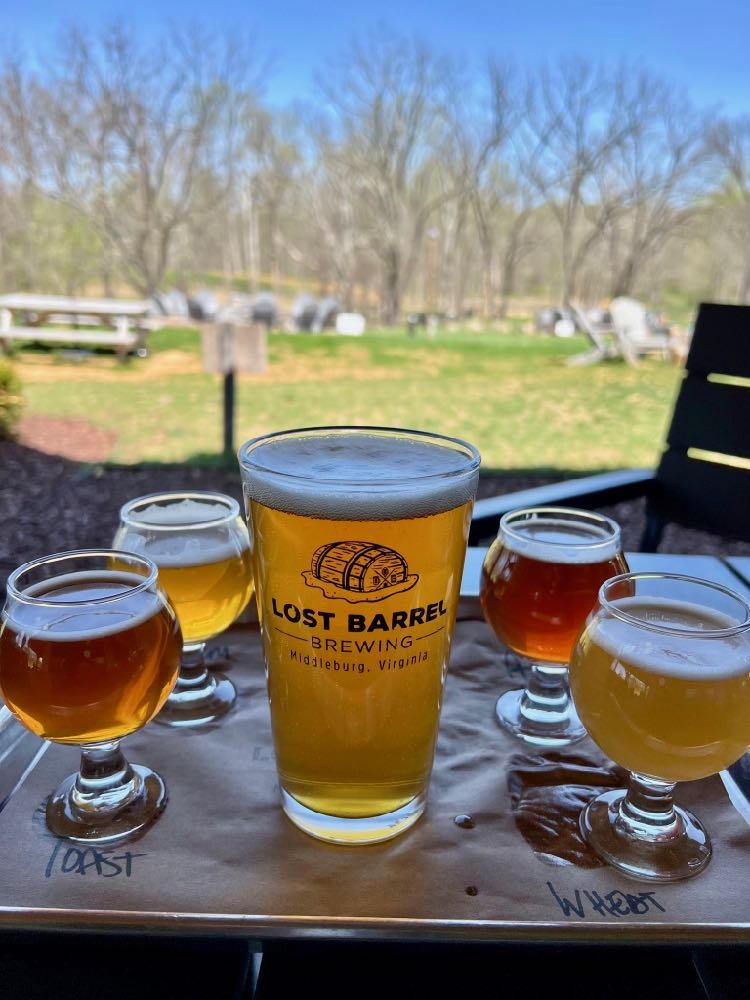 Take a scenic drive to Middleburg and relax in the tasting barn and spacious fields at Lost Barrel Brewing. They have an excellent beer line-up and a nice menu of casual food. The flagship Farm Ale stood out in our 4-beer flight and was a perfect pairing with cheesy flatbread.
Ocelot opened in 2015, a welcome addition to the local brew scene. The owners repurposed a warehouse into an appealing mix of industrial and rustic elements that's a cool place to hang out and escape the summer heat. Their stated philosophy of not having flagship brands is unorthodox, but the changing menu of brews delivers interesting tastes and a reason to come back often. Open daily.
Lost Rhino has been an Ashburn staple since it was opened in 2012 by two brewers who previously worked at Old Dominion. They have a large selection of delicious beers, including the popular Face Plant, and regular releases mean there's always something new to try. A locally sourced menu of appetizers and sandwiches is on offer at the Ashburn Tasting Room.
A second location, Lost Rhino Retreat, is located next to the theater in Brambleton Town Center. The Retreat has a large indoor bar and outdoor patio, a more extensive food menu, and the same diverse line-up of beers. Taproom open Tuesday – Sunday; Retreat open daily.
Old Ox, is one of several breweries with excellent bike trail access, located between mile marker 25 and 25.5 on the W&OD. They offer a nice range of beers in a large, industrial interior. We're particularly fond of the Golden Ox and the creamy Nitro Black Ox.
There's a small patio, a big bike rack, and a lot of space inside for relaxing or playing cornhole (they even field a competitive league). Ashburn is open Tuesday – Sunday; Middleburg Thursday – Sunday.
Rocket Frog Brewing, Sterling
Update: Rocket Frog Brewing has closed permanently.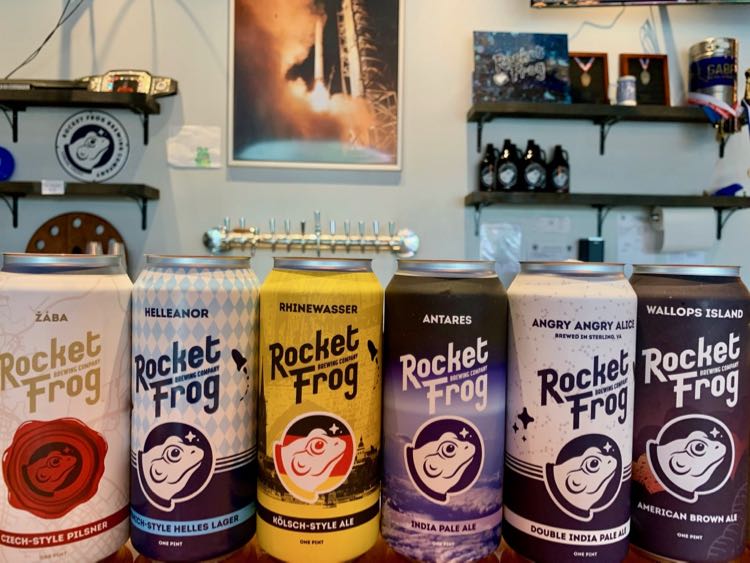 The interesting name is inspired by the photo behind the bar when a news camera captured a frog inadvertently launched via NASA rocket from Wallops Island.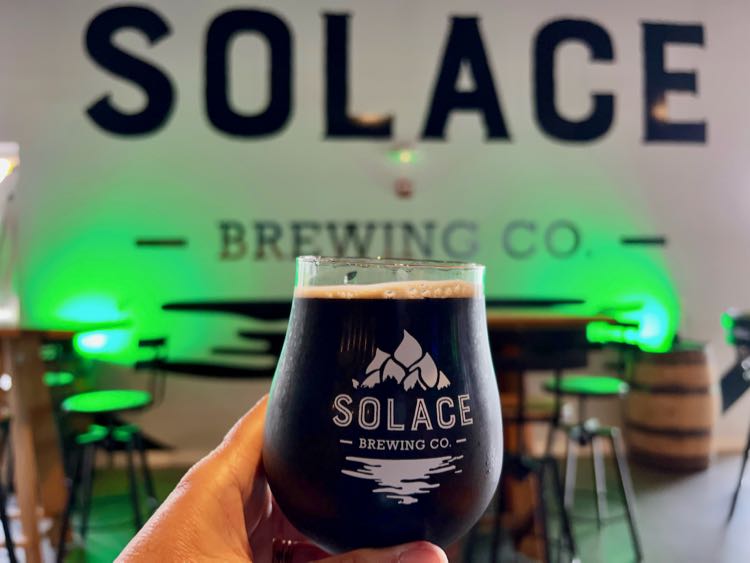 Offering a nice selection of craft brews with an emphasis on IPAs, Solace Brewing Company occupies a large warehouse space in Dulles VA. The tasting room is spacious and has a large area stocked with pinball machines and other games. The small outdoor area was under renovation during our visit.
The tasty Gut Nacht Marzen and the Air Gourd'n Porter hit the spot when we stopped by after a scenic loop drive through Hunt Country.
Part of the Great American Restaurant chain, we think of Sweetwater as more dining room than craft brewer, but they do offer their own standards and seasonals brewed in on-site tanks. There's a large outdoor bar that gets very busy on weekend nights. Open daily.
Leesburg Breweries on Virginia's LoCo Ale Trail
Travel Route 15 north from Aldie to Lucketts, to enjoy country views, a stop in historic Leesburg, and several great breweries on Virginia's LoCo Ale Trail. Better yet, plan a weekend getaway in Leesburg, and allow more time to explore the area's history, nature, food, drink, and fun.
Barnhouse is "a small limited farm brewery located on our 18-acre property in Lucketts Virginia." There may be a food truck on hand, but visitors are also welcome to bring their own food. Open Friday – Sunday
A casual downtown brewer with picnic table seating in a festive backyard. Black Walnut also offers a bar menu with pizzas, brats, wings, and more. Open daily.
Black Hoof is located in downtown Leesburg. "We've taken a great deal of care to ensure that our taproom offers a welcoming atmosphere. The space is modeled after German and English beer halls and pubs, and we've worked hard to make every guest feel comfortable." Open daily.
Crooked Run is a farmhouse nano-brewery creating delicious cocktail-inspired brews in a small space in Market Station. Founders Jake and Lee, who funded their brewery with a Kickstarter campaign, are known for their tasty IPAs, sours, and fruit-infused beers. Crooked Run has been a success since opening, and they have a second, larger location in Sterling. Open daily.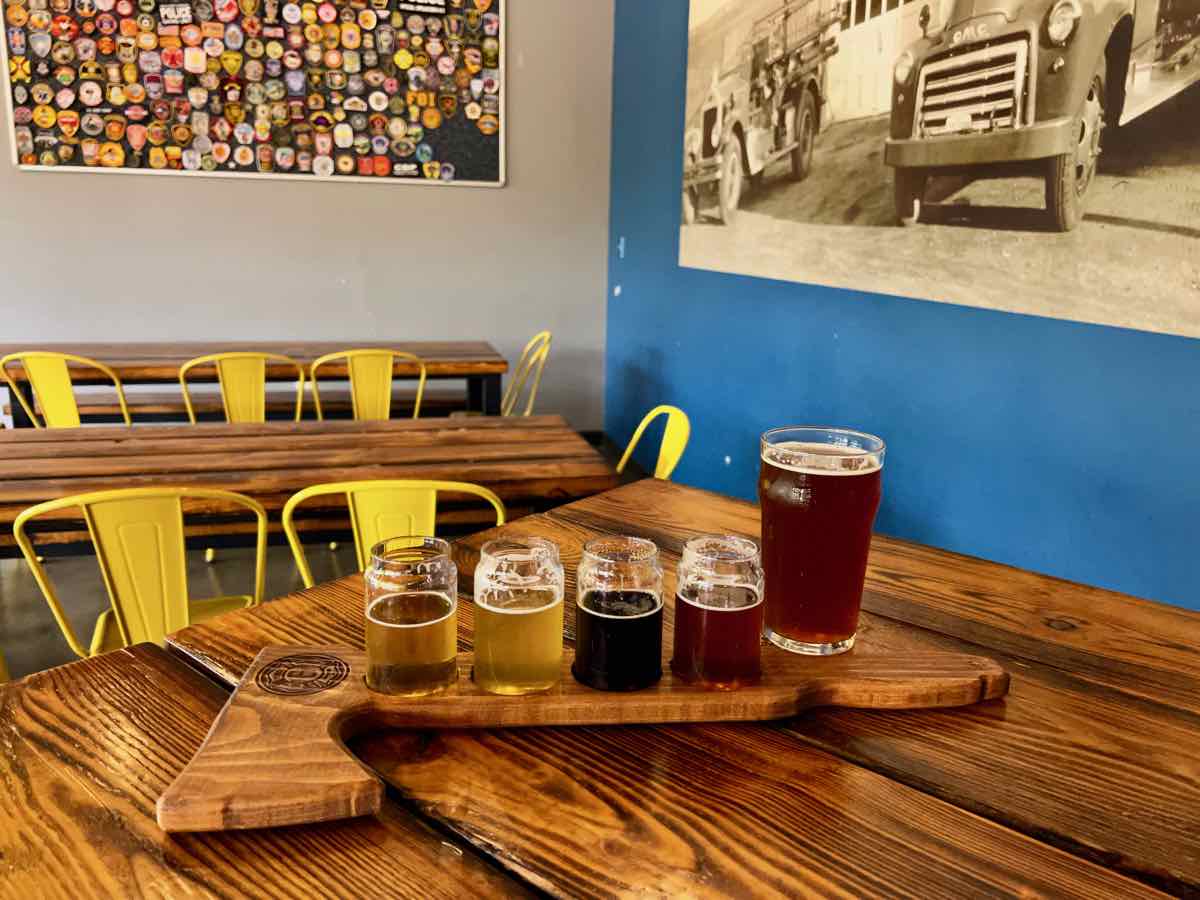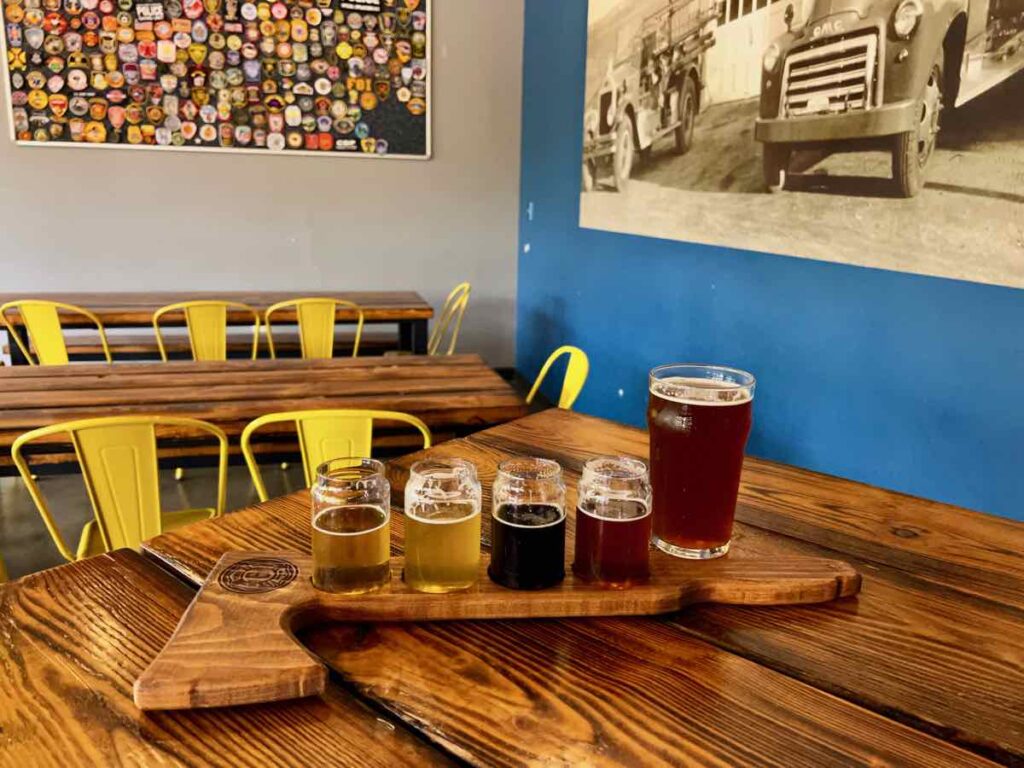 The brewer at House 6 Brewing is also a volunteer firefighter and that inspired the Ashburn breweries name. A line-up of 8 to 10 brews range from a light Kolsch to a roasty Barrel Aged Imperial Stout. The cool ax-shaped flight boards are a nice touch. They also offer a selection of sandwiches, pretzels, and other snacks. Open Tuesday through Sunday
Opened in 2015, Loudoun Brewing quickly became a home away from home for locals. With five or six home brews on tap, live music on the weekends, relaxed spaces inside and out, and easy access to the W&OD bike trail, they attract a steady stream of appreciative fans. Open daily.
A bit of an outlier due to it's location in Aldie, "Quattro Goombas Brewery offers a changing line-up of custom craft beers. They also have a pub menu and an outdoor space with country views. Plus, there they have a winery just steps away. If you're making a day of it, consider a scenic drive on the Snickersville Turnpike, which starts in Aldie. Open Wednesday – Sunday.
As you travel from Leesburg north on route 15, watch for the turn to Vanish on your left. The large industrial space features a strong line-up of brews created from hops grown on the farm. Open daily.
Breweries in Purcellville and Western Loudoun County VA
Travel west of Leesburg until you reach the foothills of the mountains. Here, you'll find a wonderful collection of craft breweries in and around the town of Purcellville. Since there are many fun things to do in Purcellville, it's an ideal destination for a craft beer day trip to Virginia's LoCo Ale Trail. You could also build up your desire for that tasty brew with a pre-beer hike to Raven's Rocks.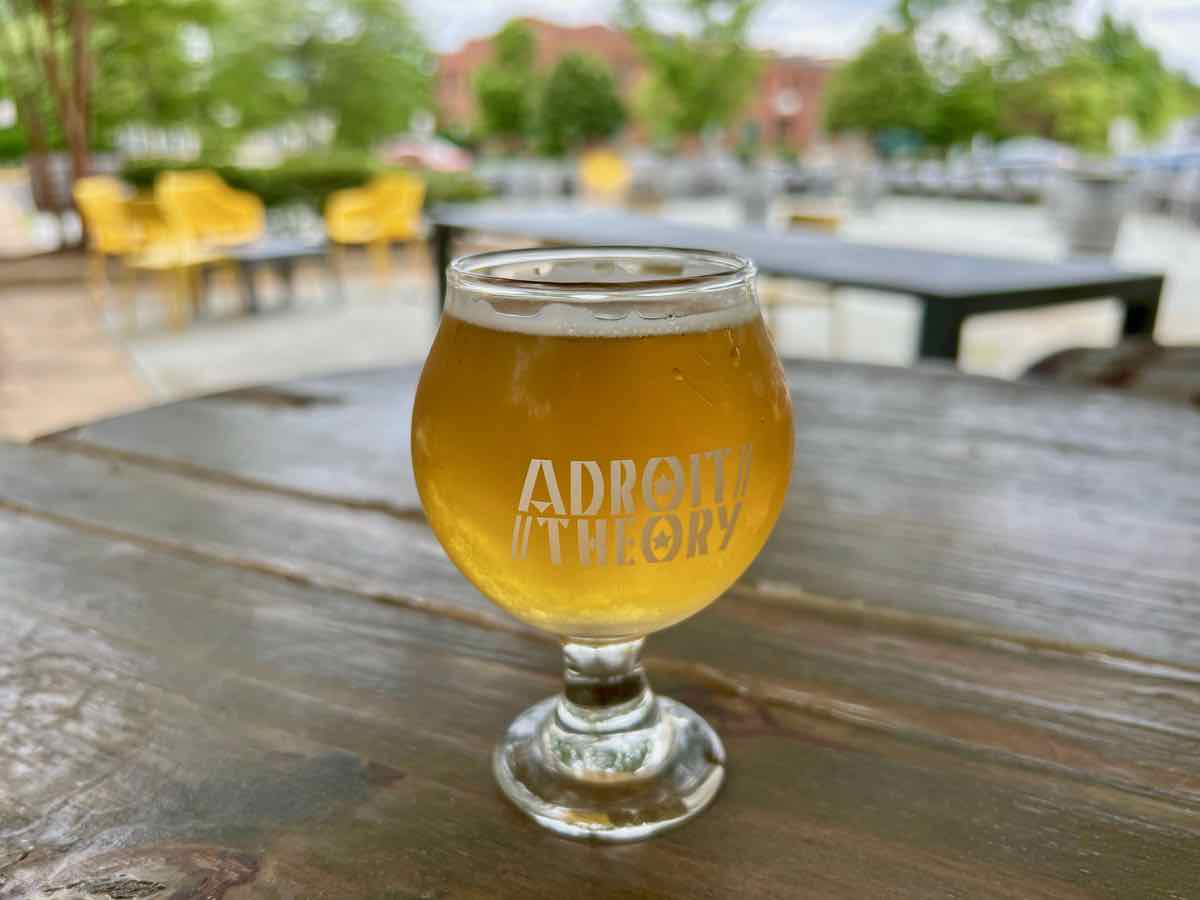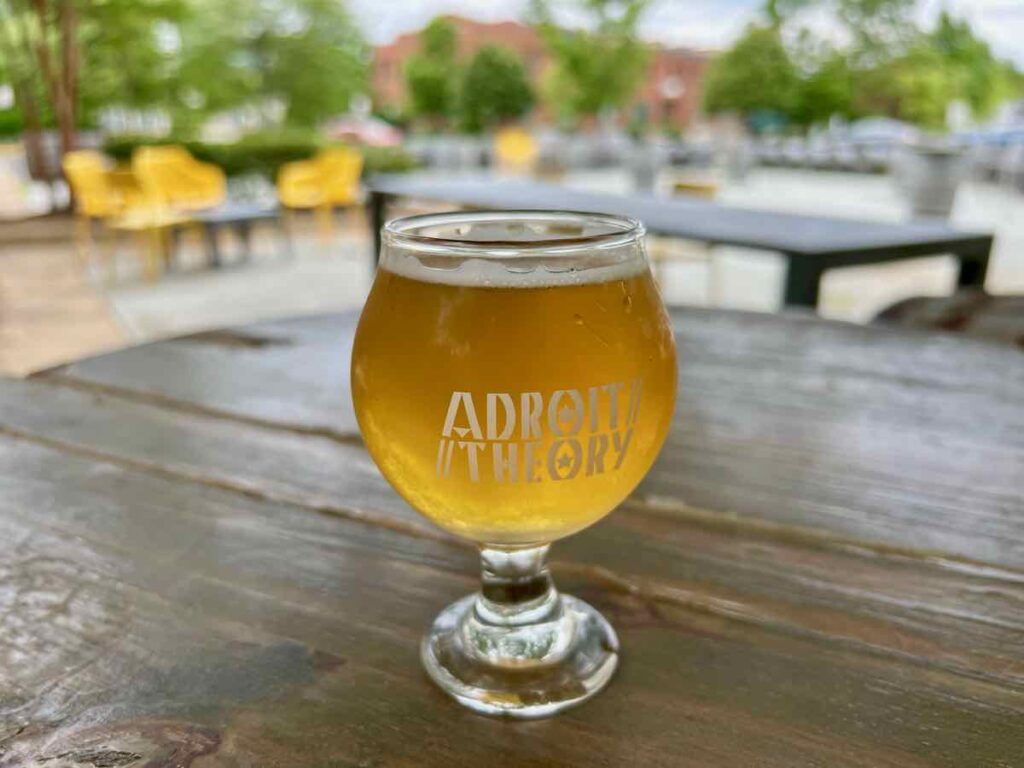 Craft beer aficionados will find a lot to love about Adroit Theory, "a nano-brewery located in Purcellville, Loudoun County, Virginia. We make esoteric beers with an emphasis on barrel aging… Even though we are small, we typically have 24 beers on draft at any time, plus a dedicated Cask line." Open Tuesday – Sunday.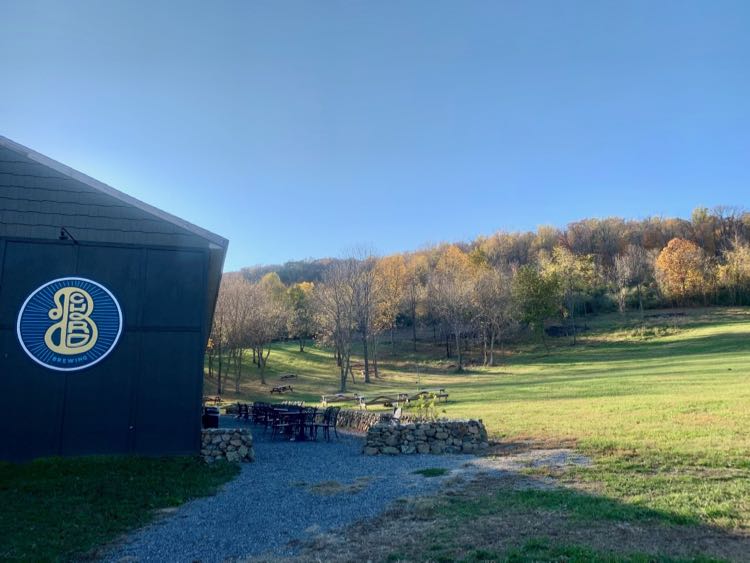 Another brewery in the foothills of the Blue Ridge Mountain, B Chord Brewing is a 66-acre farm brewery in Round Hill. This is another great option for a beer after hiking to Bear's Den Overlook or Raven Rocks. Or make a weekend of it and stay at the nearby Windswept Inn cottage. Open Tuesday – Sunday
Barrel Oak Winery and Brewery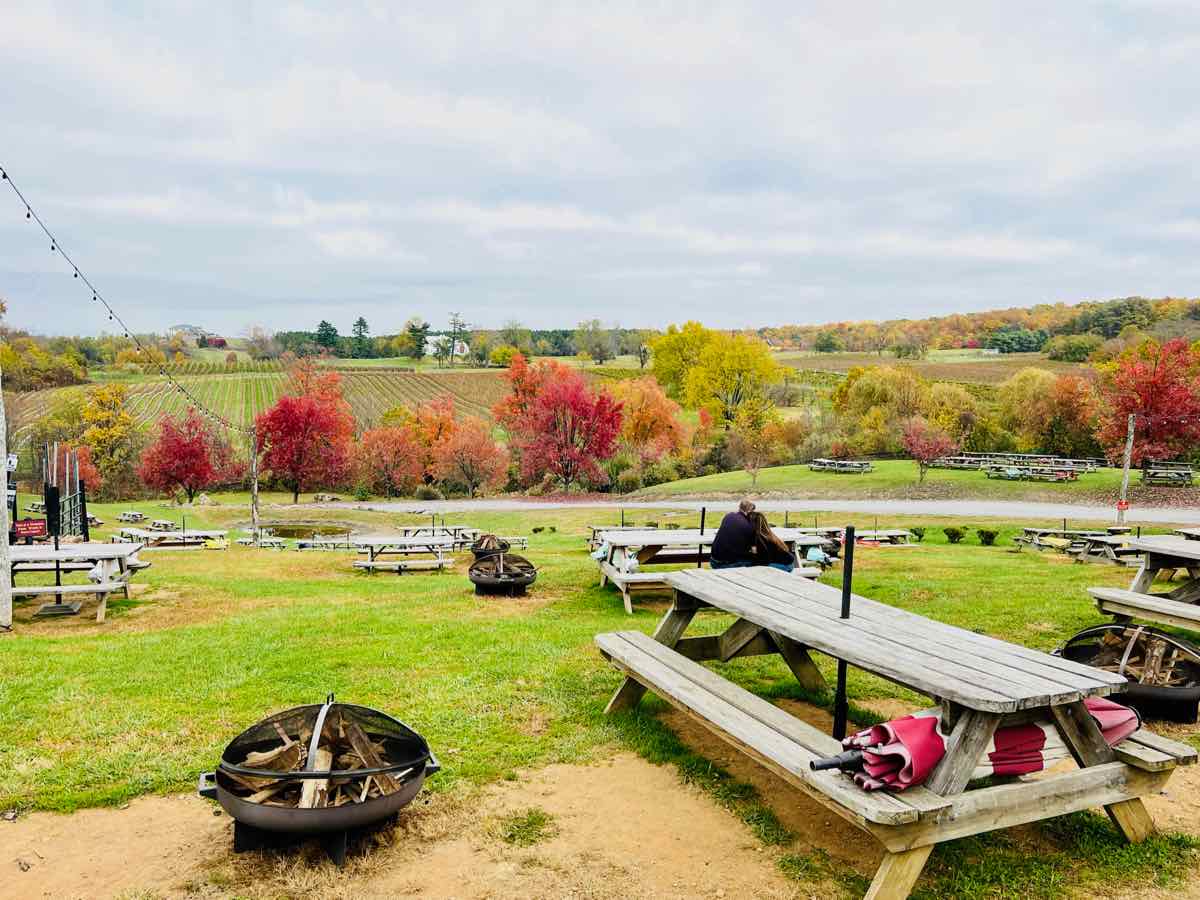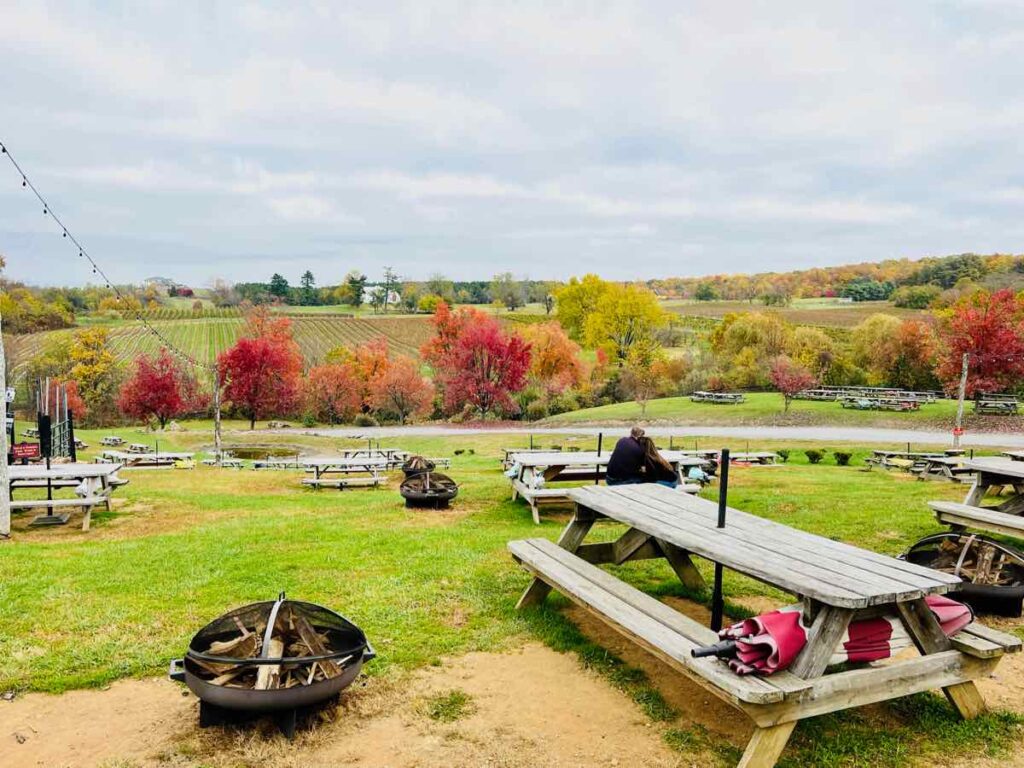 If there are wine and beer lovers in your group, Barrel Oak Winery and Brewery is a great choice. Enjoy your drinks in the tasting barn or head outside for beautiful country views. Stop by in the fall to enjoy the colorful view and apple picking at nearby Valley View Farm. Open daily.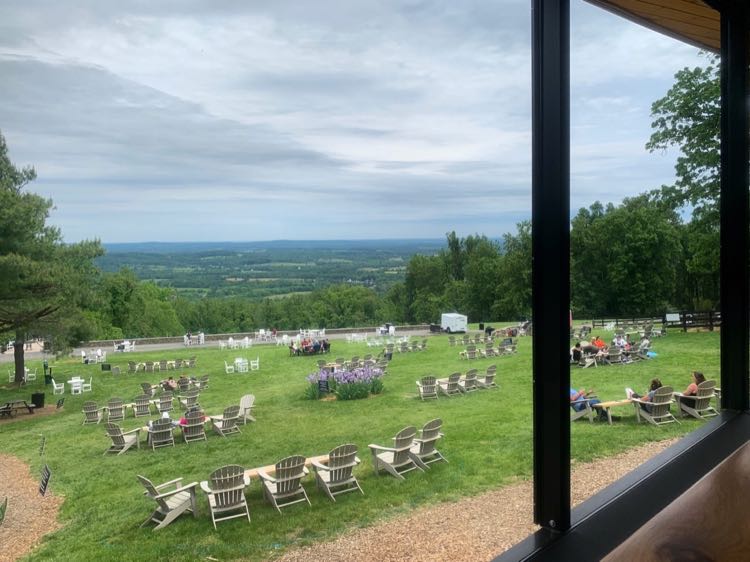 If you love brews with views, you will love Bear Chase Brewing. This great Bluemont brewery has made its mark on the region with a fantastic line-up of brews, comfortable indoor and outdoor spaces, and gorgeous mountain views. Take a short (or longer) hike to Bear's Den Overlook, then reward yourself at Bear Chase. Open daily.
Plan your visit: 15  Fantastic Fun Things to Do in Bluemont Virginia.
With 6 regulars plus seasonal additions on tap, you'll find some tasty beers and wacky names in the Belly Love taproom. Try a brew in the eclectic indoor seating or head to the small outdoor patio. Belly Love is very close to the W&OD in Purcellville, and they serve an evolving menu of tasty food, so it's a good destination on bike or by car. Open Tuesday – Sunday.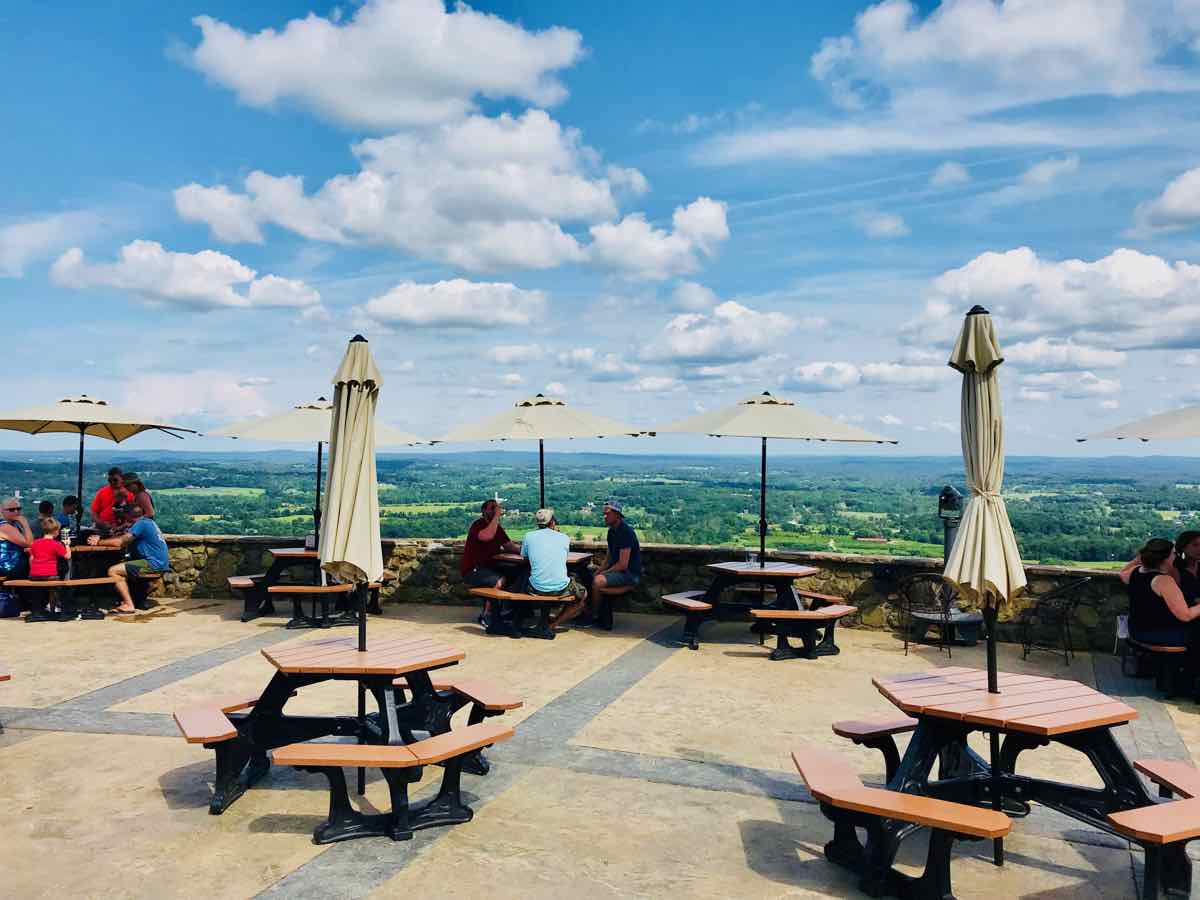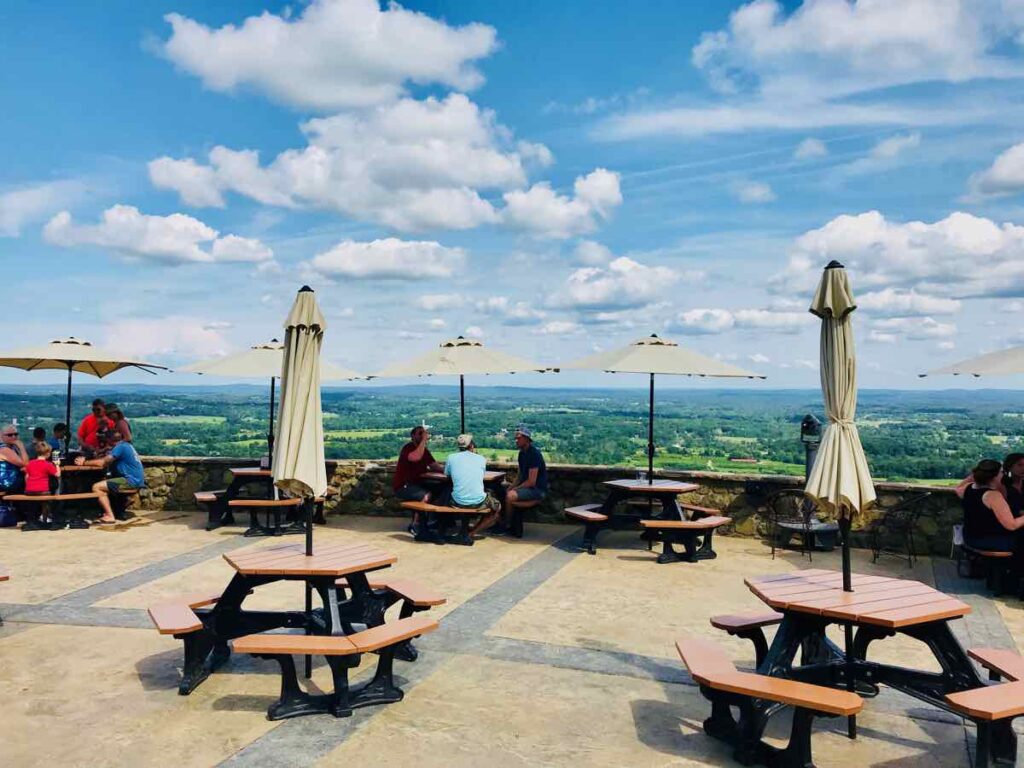 Dirt Farm Brewing sits high on a hill next door to sister site Bluemont Vineyard. Dirt Farm has a huge patio with an incredible view and a comfortable indoor tasting room. There is also a back area with a large fireplace.
Their focus is small batch hand-crafted beer from fresh ingredients grown on the owner's family farm, Great Country Farms. The brewhouse delivers traditional brewing style ales and many seasonals, including an excellent pumpkin ale. Open daily.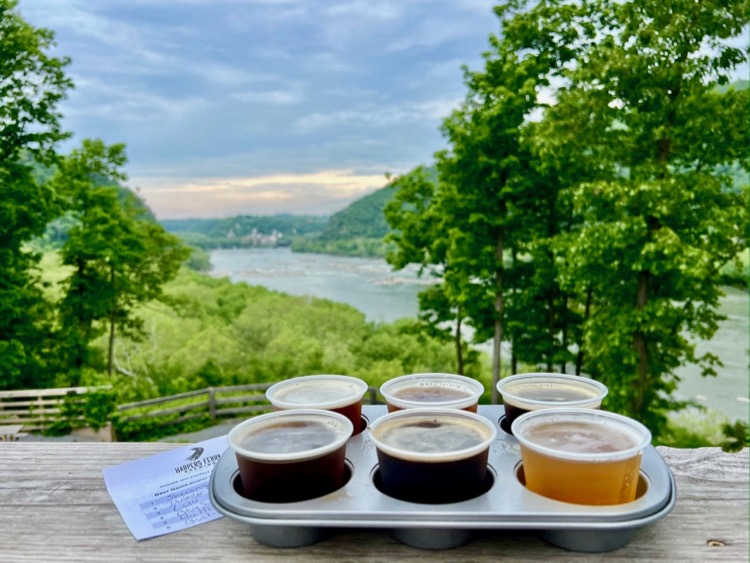 Enjoy your craft beer with an awesome view across the Potomac River to West Virginia at Harpers Ferry Brewing. Spacious outdoor seating includes Adirondack chairs and picnic tables where you can spread out and soak in the view. A robust line-up of beers, generous pizzas, and excellent tacos from the on-site food truck will satisfy your thirst and your hunger.
Tip: Walk to the end of the seating area for a fantastic view across the river to Harper's Ferry WV.
We love the tasty wines and gorgeous views at Hillsborough, and their brewery is yet another reason to visit. "Brew Master, Tolga Baki will produce 5 beers on tap to join the 12+ wines his brother, Winemaker Kerem Baki creates, making us one of the first family-owned, co-existing farm winery and farm brewery." Open daily.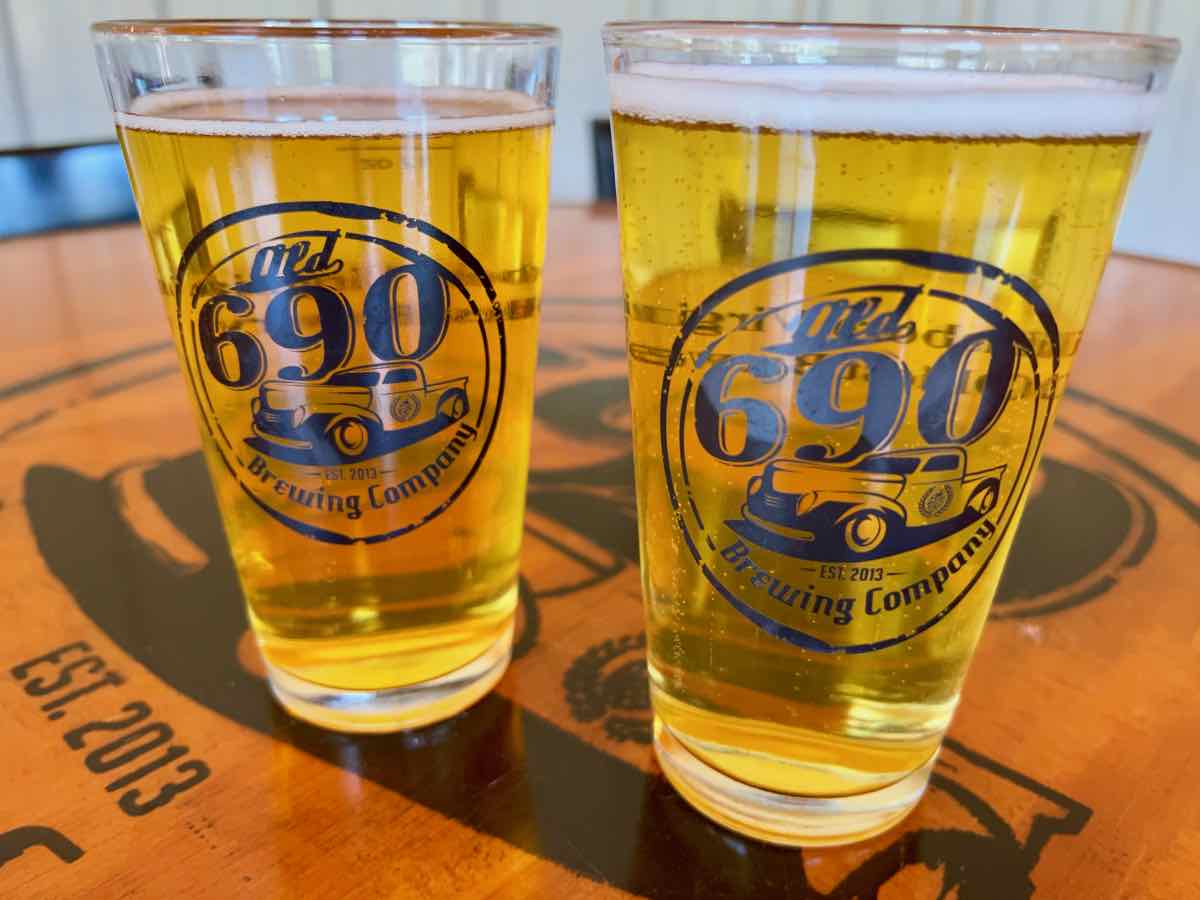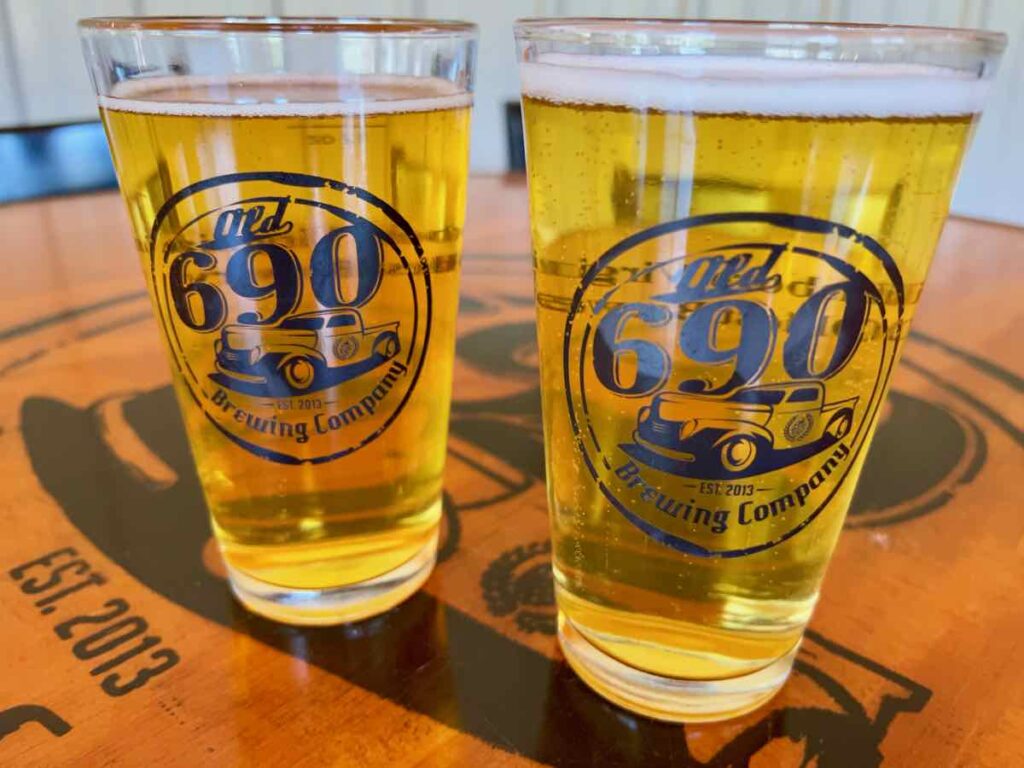 One of the first craft breweries to open in the state of Virginia, Old 690 serves 10 or more nice brews by the pint, flight, or growler to go. The Old 690 Amber Ale and the Oatmeal Stout are both delicious, and the casual taproom and huge outdoor patio are welcoming and relaxing. Old 690 is a fun dirt road, weekend destination. Open Thursday – Sunday.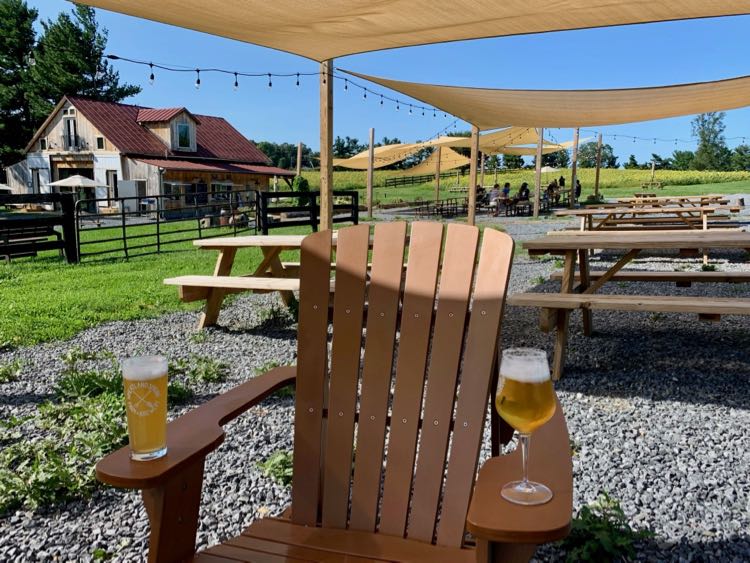 This farm brewery is located on a 30-acre property in historic Waterford. The outdoor seating is surrounded by farmland and if you visit in late summer you can sip next to a field of sunflowers. Make it a day trip with a fun drive on the unpaved roads of northern Loudoun County. Open Thursday – Sunday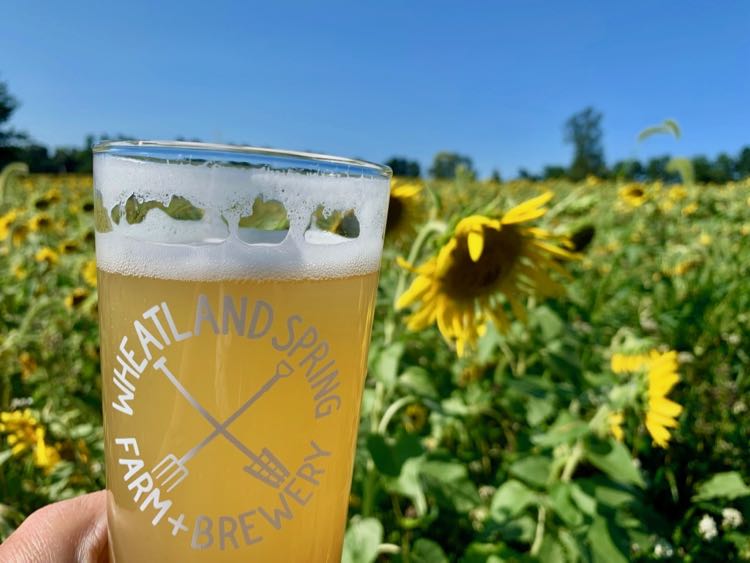 Find more information about Virginia's LoCoAleTrail on the Visit Loudoun website. You can also download a pocket guide and passport to plan your route and track your visits.
Follow us on Facebook, Twitter, Pinterest, and Instagram for more fun travel in and from Northern Virginia.