Fantastic things to do in Culpeper Virginia make the best of the walkable downtown, filled with unique shops, tasty restaurants, and great breweries. The fun continues in the surrounding countryside where you'll find a lovely winery/brewery/distillery, fun outdoor activities, and unique hidden gems.
The town of Culpeper is in Culpeper County, just 90 minutes from Washington DC (an hour from Fairfax), perfect for a small town day trip or a weekend getaway. Once you get past Gainesville, the drive to Culpeper is scenic and relaxing with pretty views of farms and the Blue Ridge Mountains.
The historic downtown is compact and there are many things to do in Culpeper within a few walkable blocks. It's a charming destination for a couple's weekend or a girl's getaway, and there are fun options for families too. Read on to discover the best things to do in Culpeper Virginia, whether you visit for a few hours or a few days.
Disclosure: This article may contain affiliate links. We will make a small commission from these links if you order something, at no additional cost to you.
Visit Culpeper hosted our stay and some of our meals and activities. All photos, text, and opinions are our own.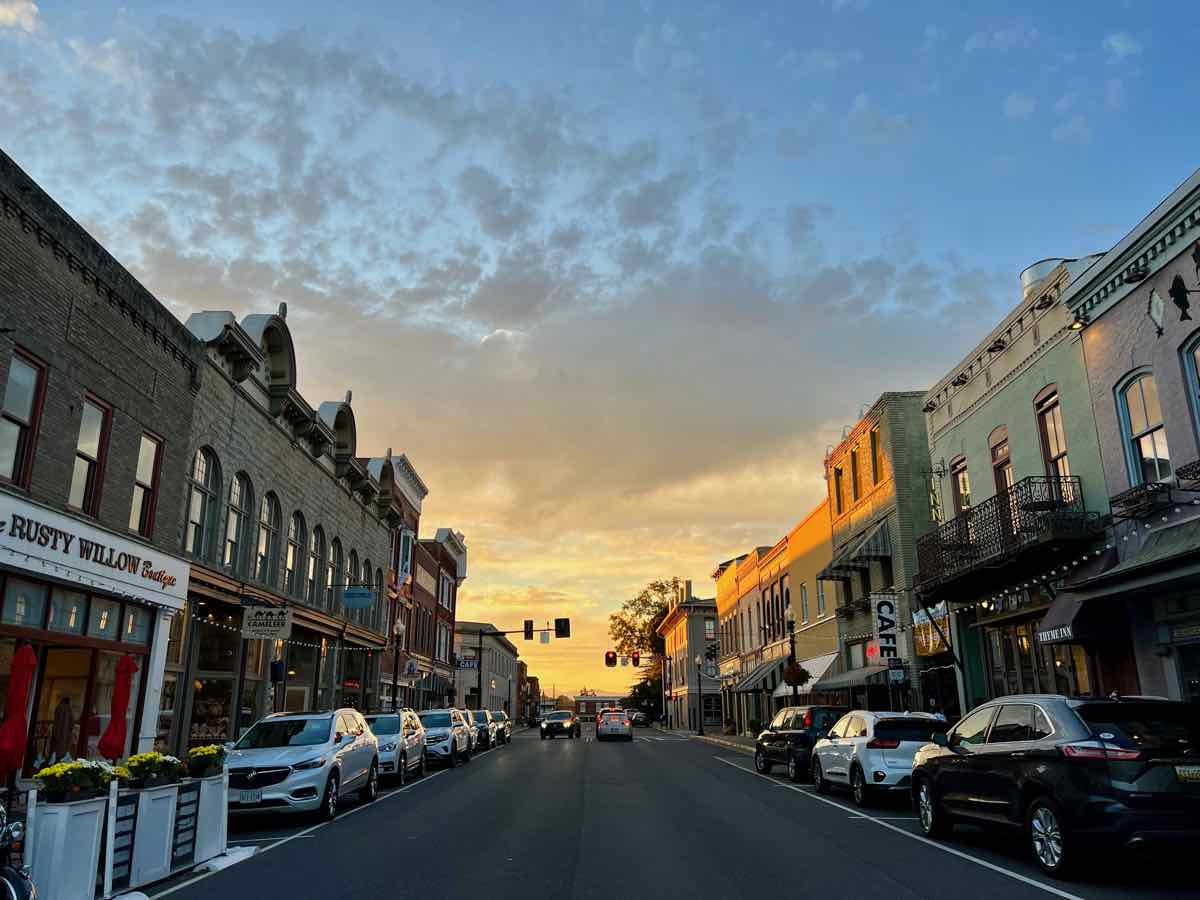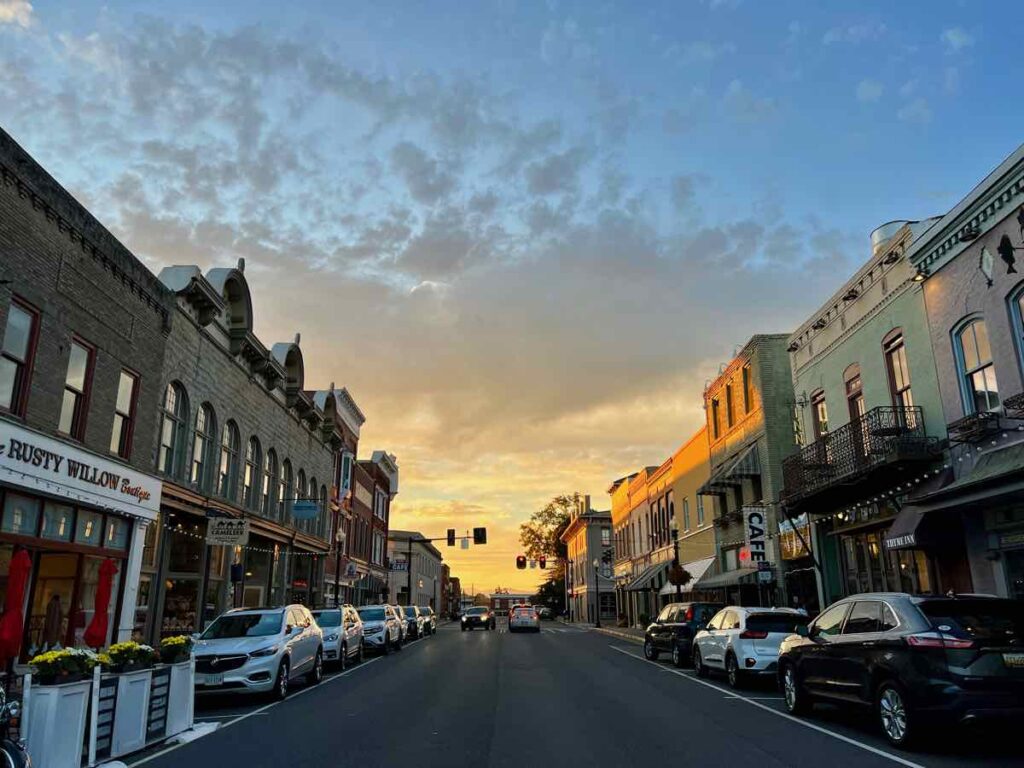 Where to Stay in Culpeper VA
Even though Culpeper is a small town, visitors can choose from a nice mix of lodging. In the downtown area, local business Let's Go and Stay offers three unique vacation rental homes that accommodate 4 to 5 guests.
We stayed at the West Davis Mill home, a charming and spotless house in a quiet neighborhood. The private house features a full kitchen, comfy living room, and two bedrooms with king and twin beds. The Keurig station, stocked with coffee and tea, was a welcome treat.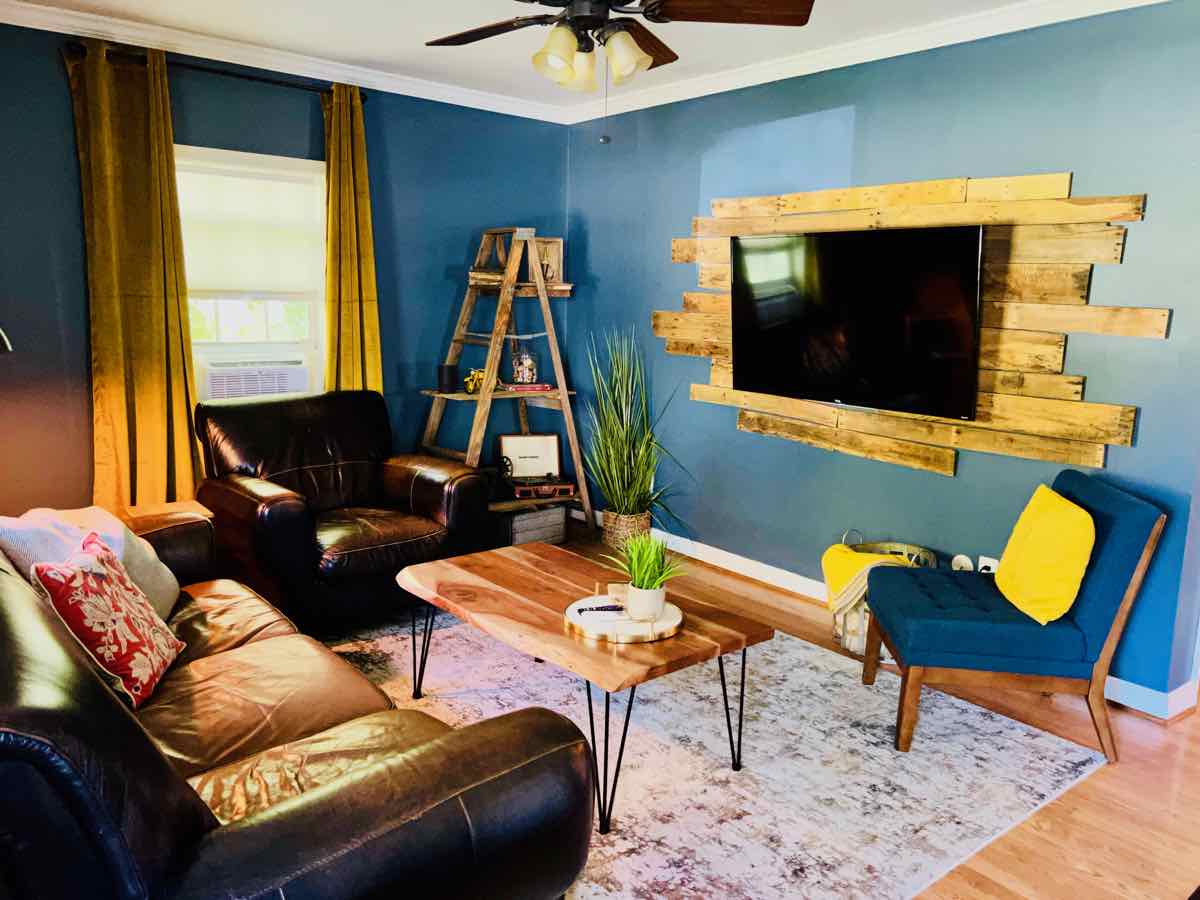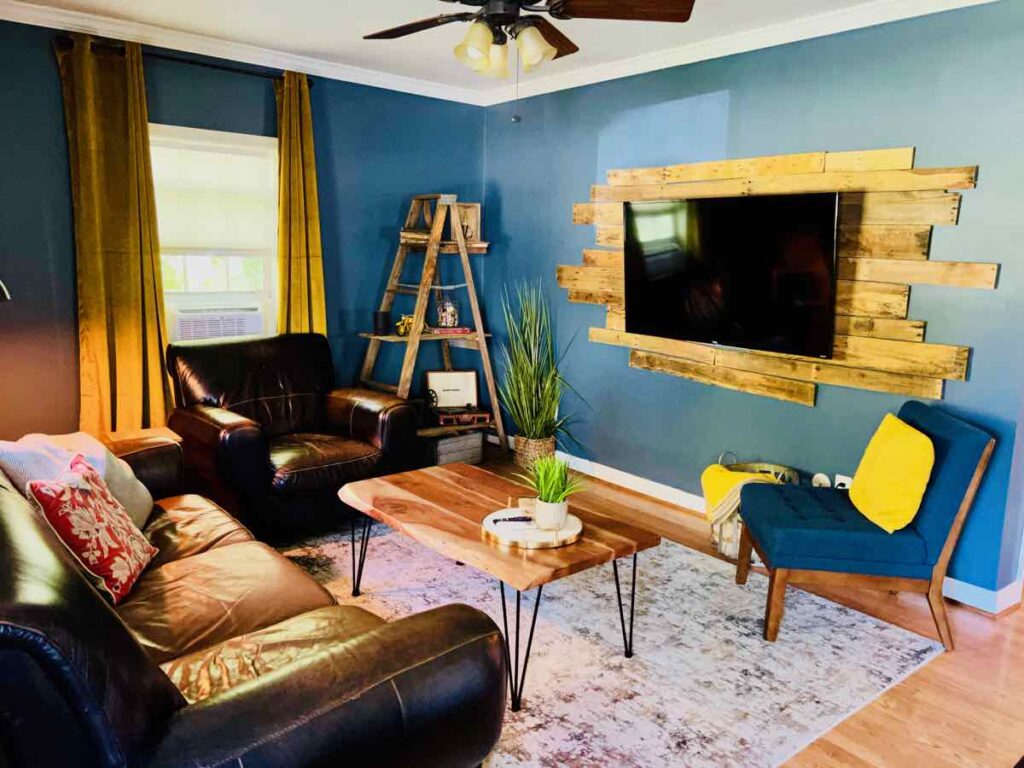 All of the Let's Go and Stay houses in Culpeper are close to the downtown and the train station, so you can dine, shop, and play without needing a car. If you're driving in, free parking is provided at all 3 homes.
Suites at 249 is another downtown lodging option, with 6 king suites in a no-concierge boutique hotel. The 249 is very close to the train station and only one of the suites has a parking space, so this is another good choice for folks arriving by train.
If you prefer a hotel environment, there are several options 2 to 3 miles from downtown including the Hampton Inn and Suites Culpeper and the Best Western Culpeper Inn.
Check availability and rates of Culpeper hotels here.
Best Things to Do in Culpeper Virginia
Whether you visit for a day trip or a longer stay, here are the best things to do in Culpeper Virginia for every age.
Shop Local in Downtown Culpeper Virginia
One of the best things to do in Culpeper is to browse and shop at the unique boutiques that line East Davis Street. In just two blocks, you can shop for clothes, home goods, food, and unique gifts from around the world.
Culpeper has one of the best small-town shopping experiences in Virginia. Shops are close together so it's easy to browse them all. And almost every downtown Culpeper shop is one-of-a-kind.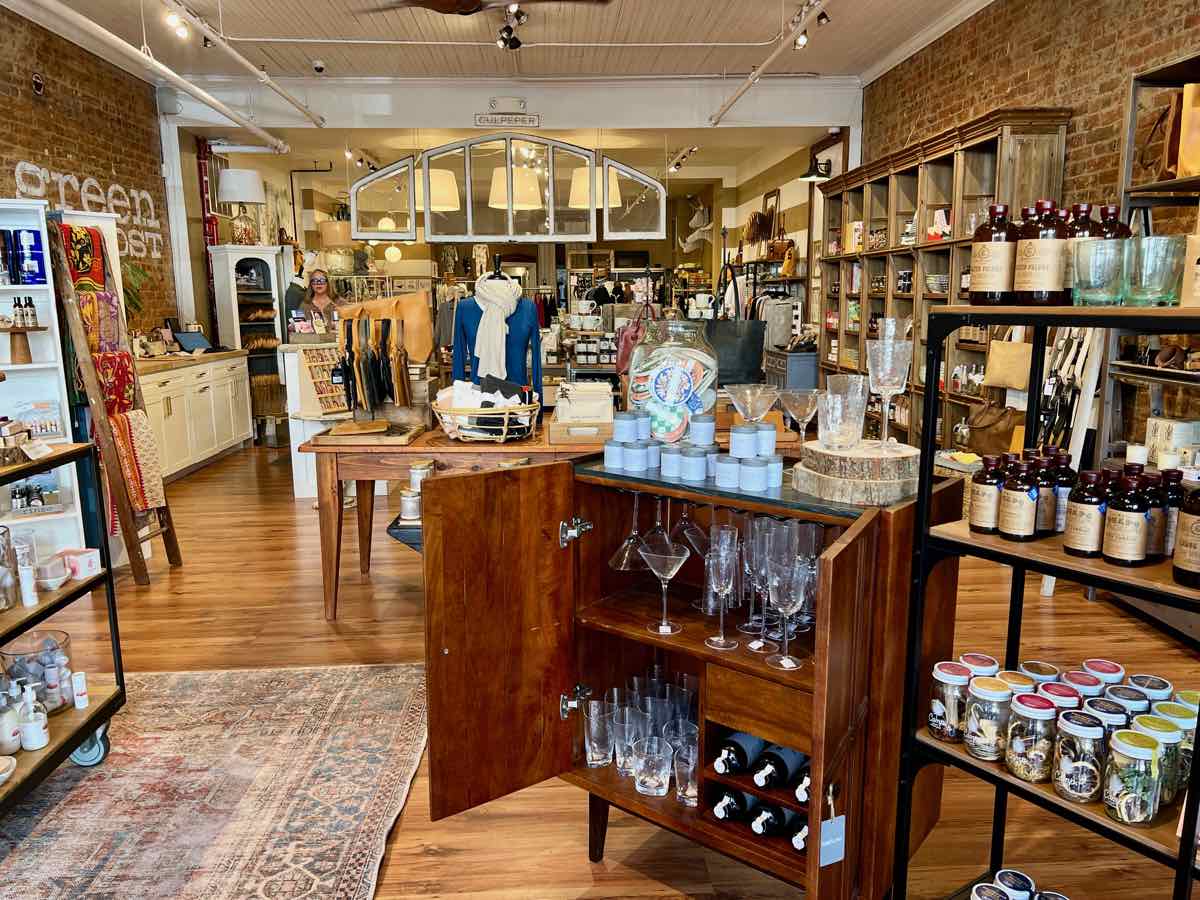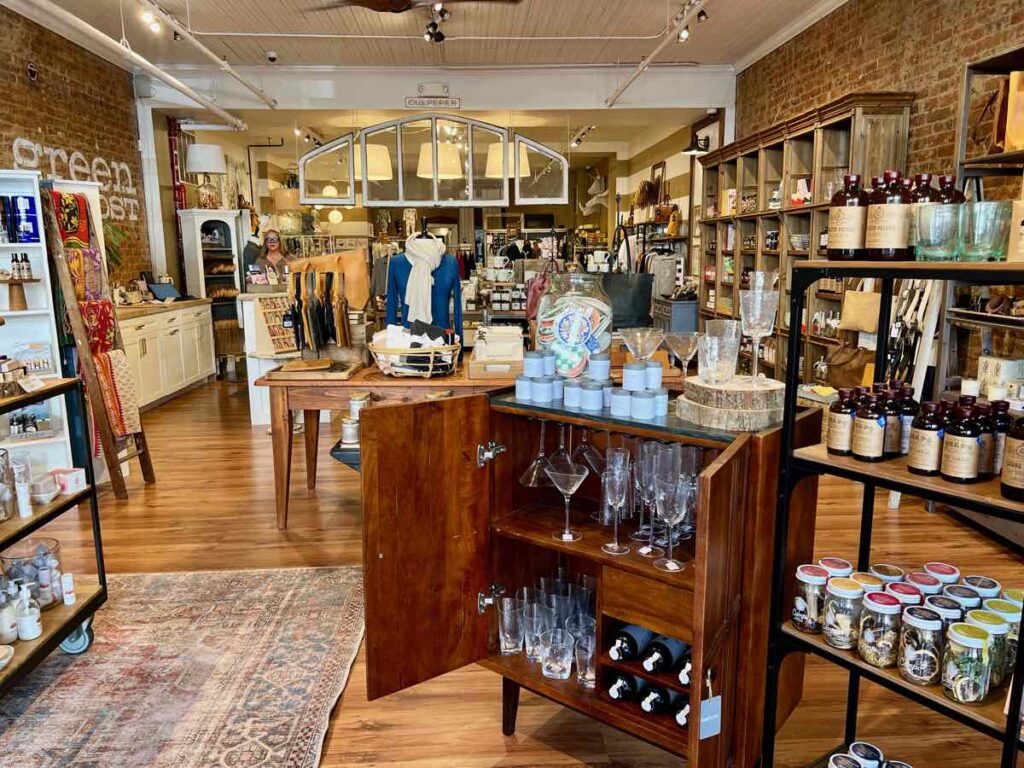 Here are a few of the unique shops to check out in downtown Culpeper:
Eat at Local Culpeper Restaurants
Here are some of the best Culpeper Restaurants where you can enjoy delicious food and drink while supporting local businesses. Our favorite places to eat in Culpeper range from cozy coffee shops to fine dining restaurants.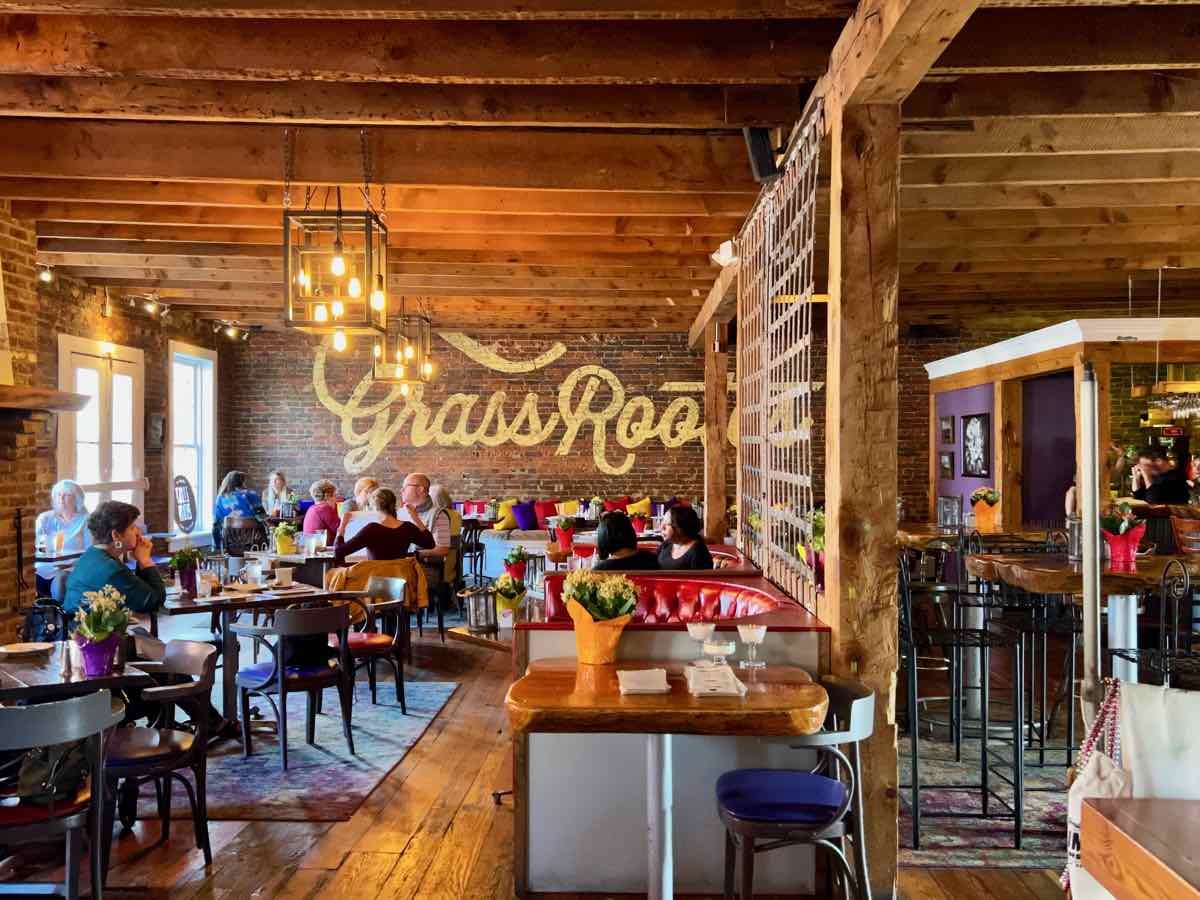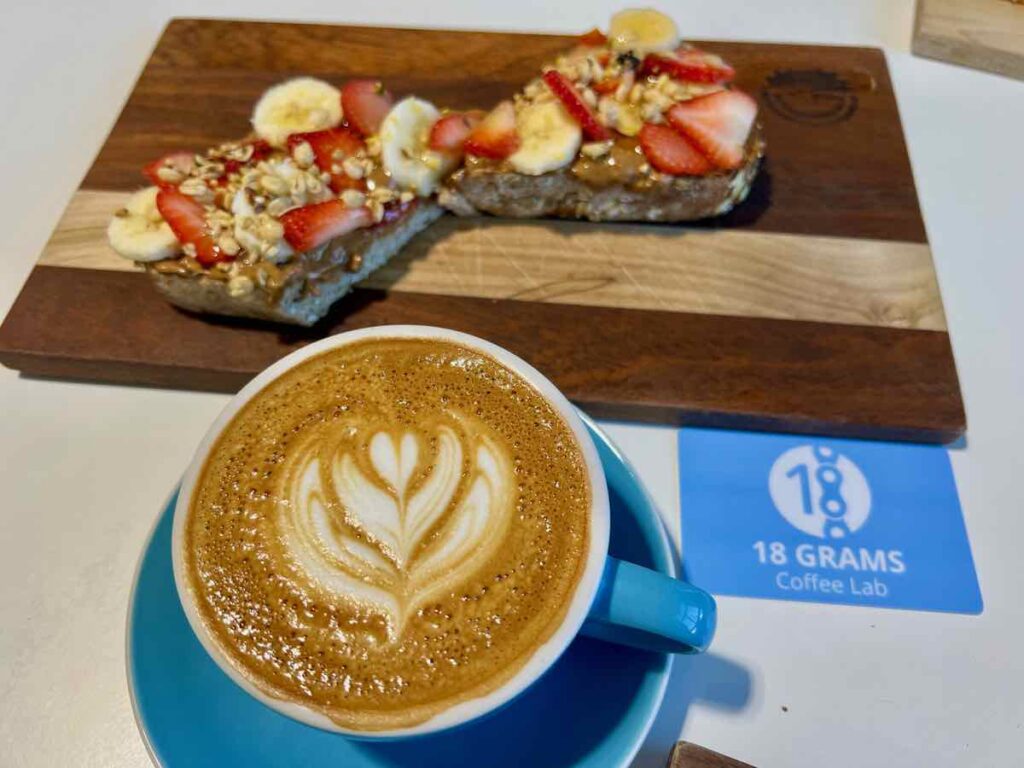 Fortunately, many downtown Culpeper restaurants offer pretty outdoor seating too.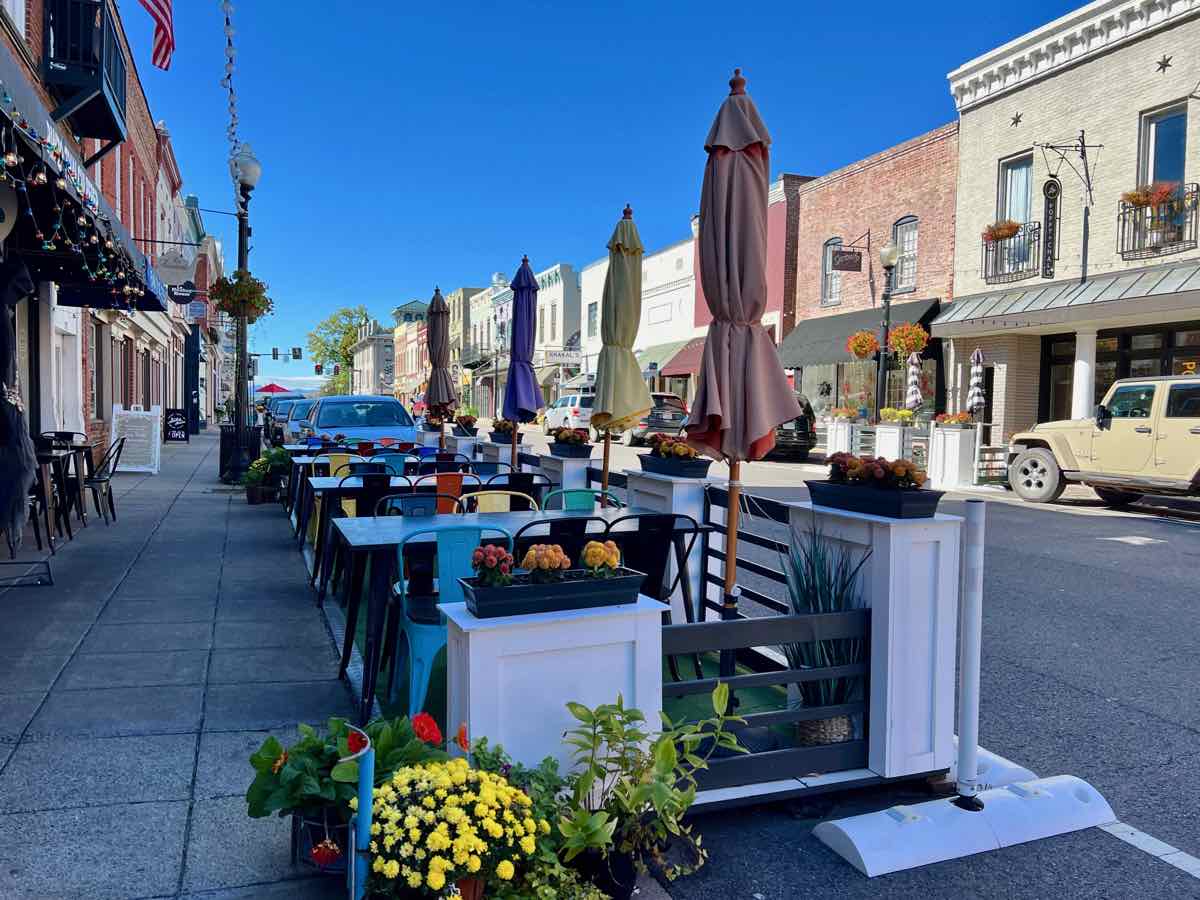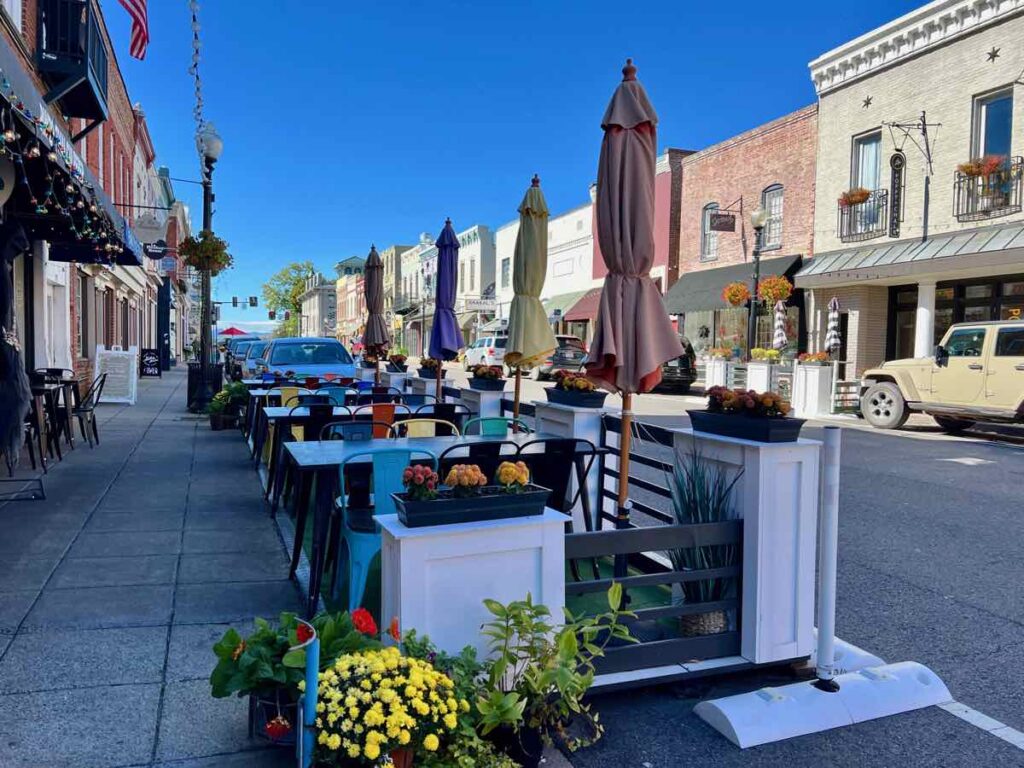 Sample Culpeper Breweries, Wineries, and Distilleries
One of our favorite things about visiting small towns in Virginia is sampling unique, local places. Fortunately, Culpeper breweries deliver with tasty craft beer and welcoming spaces. And one Culpeper craft beverage spot hits all the notes with an on-site winery, distillery, and brewery.
Beer Hound Brewery
Voted the best dog-friendly brewery in Virginia by BringFido, Beer Hound Brewery shares its love of dogs in every brew. The line-up includes a nice mix of drinkable beers, named after famous and local dogs. Order a Puppy Flight and you can sample 5 tasty brews.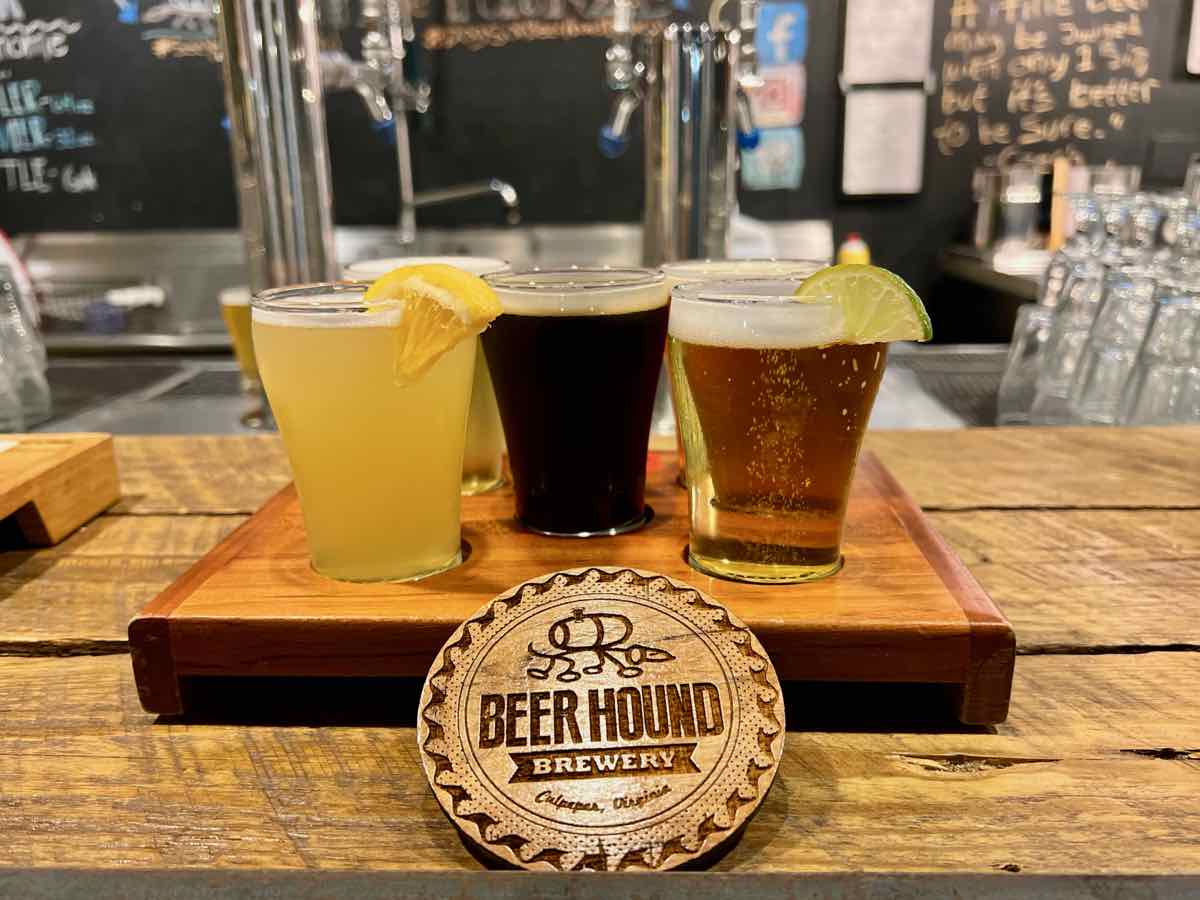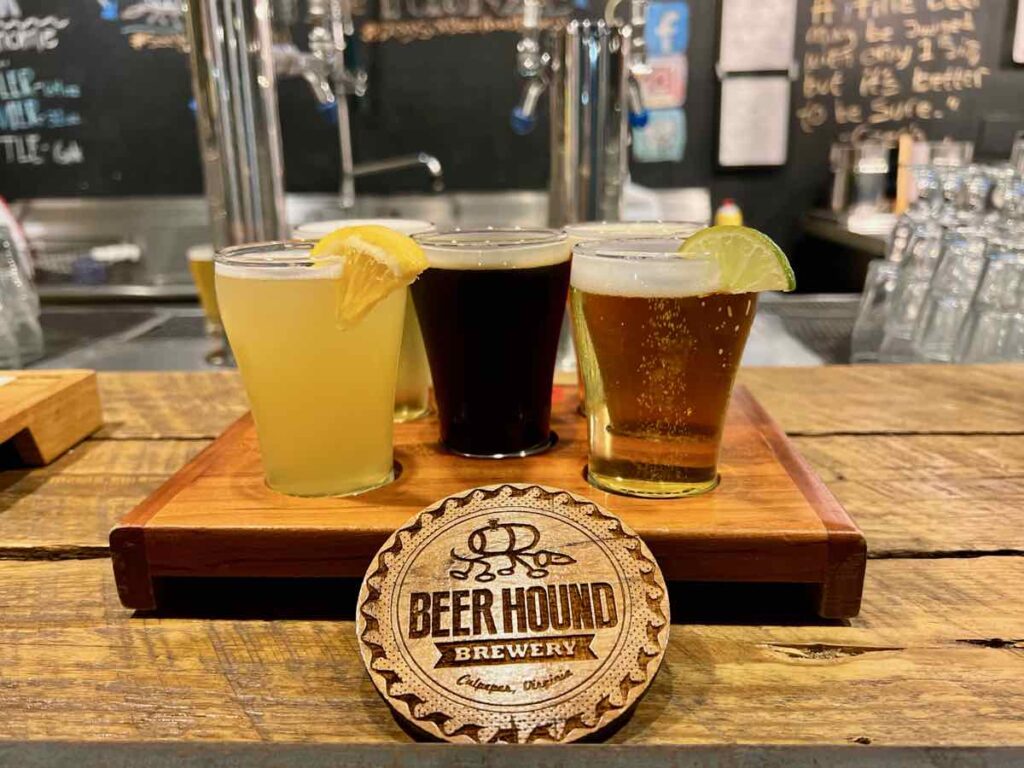 Located right next to the Train Depot, Beer Hound Brewery has a comfortable bar and a spacious, dog-friendly patio. It makes a great first (or last) stop for visitors arriving by train. 201 Waters Place, Ste 102, Culpeper; open Thurs – Sun.
Far Gohn Brewery
Continue the downtown Culpeper brewery tour at Far Gohn Brewery, just a block from Beer Hound. The tavern ceiling is packed with hanging silver mugs, a testament to this small brewery's loyal following. The fun continues outside in a parking lot patio area.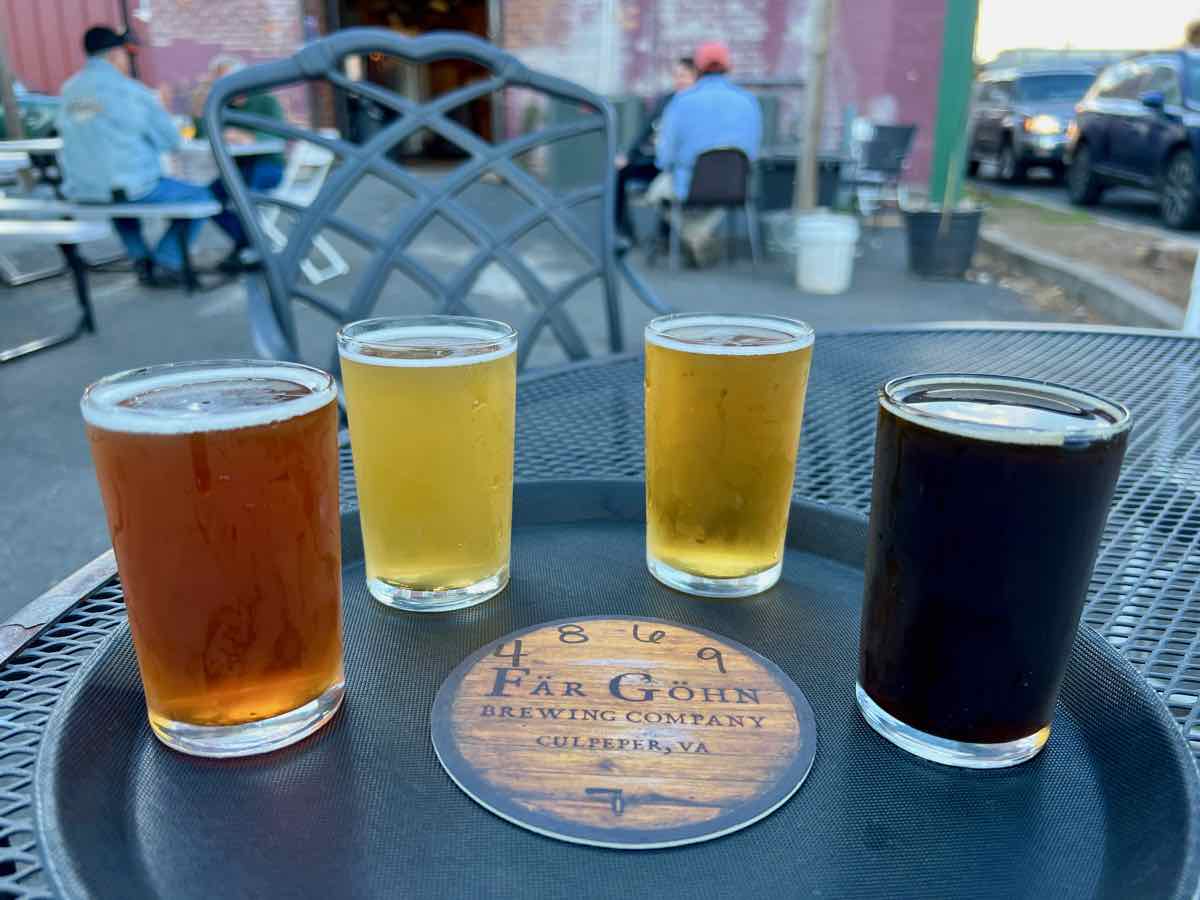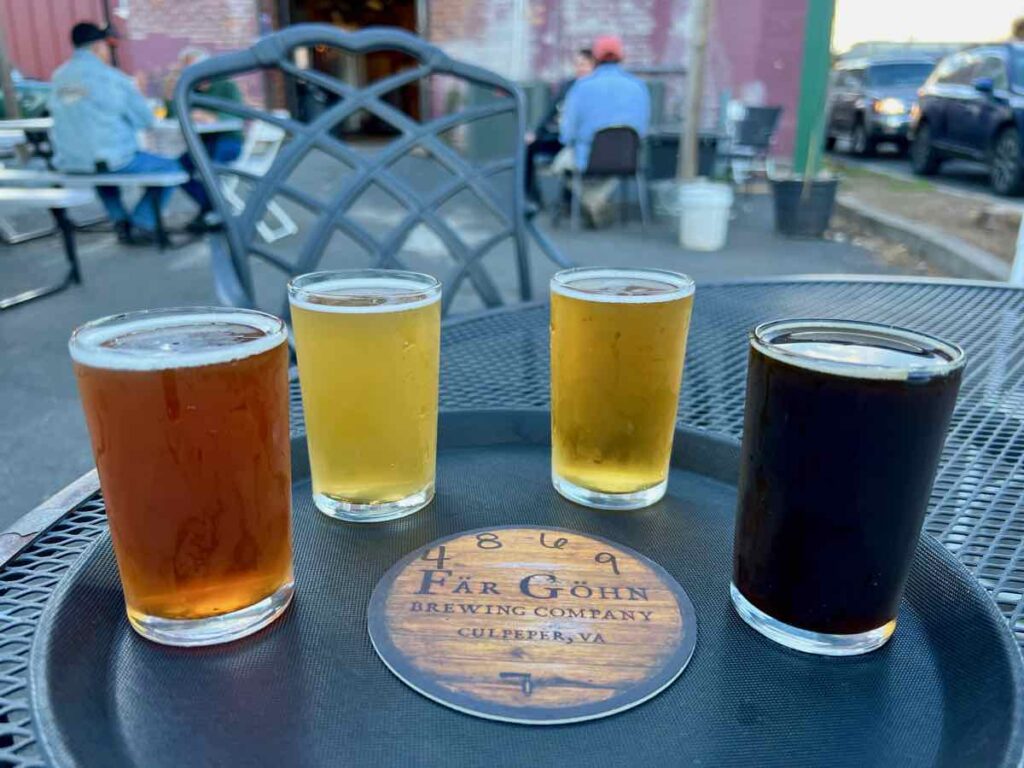 Far Gohn brews on-site and doesn't distribute, so you're getting a truly local experience. You'll generally have 10 beers to choose from plus a few non-beer options. They also make delicious pizza, delivered from upstairs by an amusing but effective homemade system. 301 S East St, Culpeper; open daily except closed Mon.
Old House Vineyards
Head out to the countryside for a scenic and delicious experience. Claiming the title of Virginia's first trifecta, Old House Vineyards features a winery, brewery, and distillery on a sprawling 75-acre site. Each of the Old House beverages occupies its own unique venue and all are worth a visit.
The original building opened in 2002 and gave the winery its name. Today, the Old House serves award-winning wines including white and red varietals featuring grapes from their 30 acres of vineyards. You can also try a selection of beer and spirits at the Old House tasting room and patio. Choose a favorite or sample a flight of 4 wines or beers.
A short walk away, the Old House Distillery is part tasting room and part World War II Museum. Called the Ruptured Duck, it reflects the owner's experience as a designer of history museums and houses an impressive collection of WWII memorabilia. It's a fascinating place to sample Old House's wine-based spirits, including vodka, whiskey, rum, and more.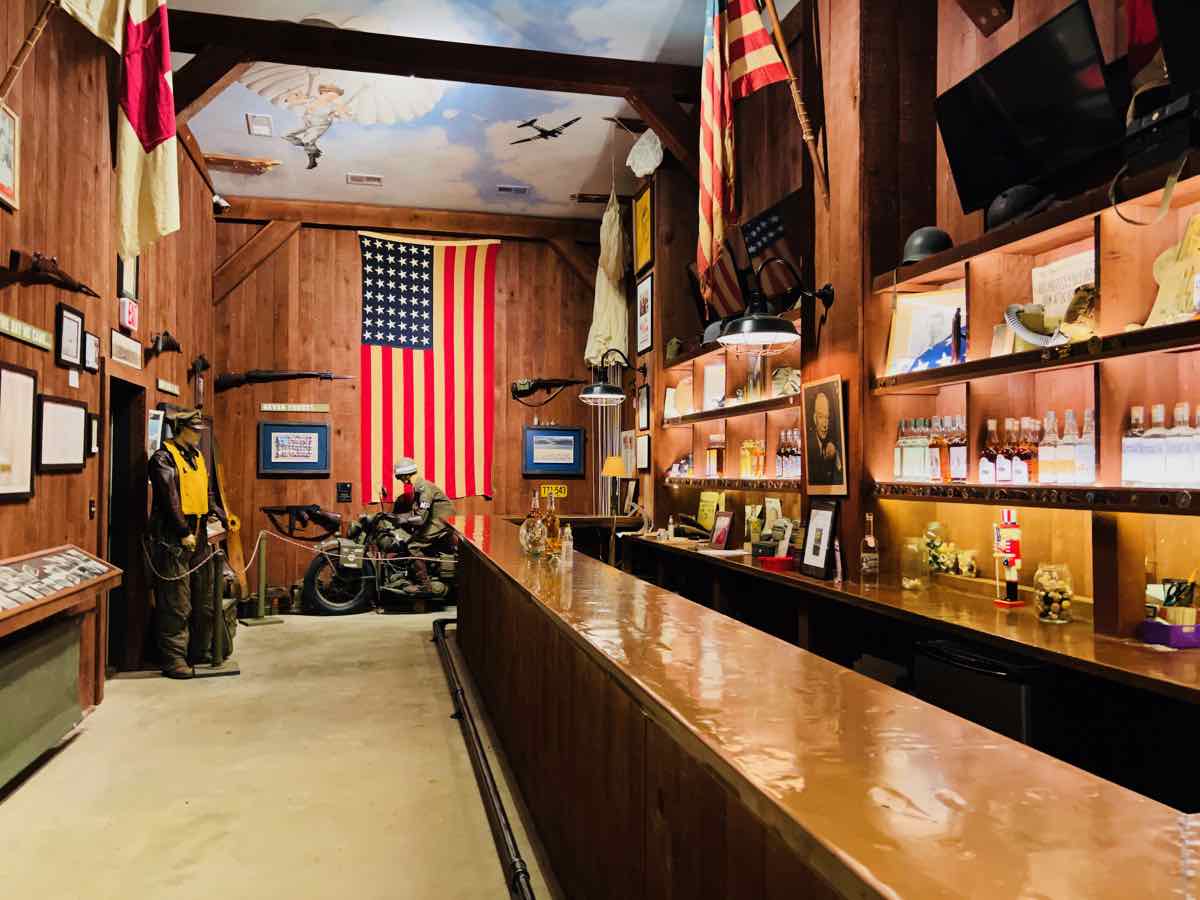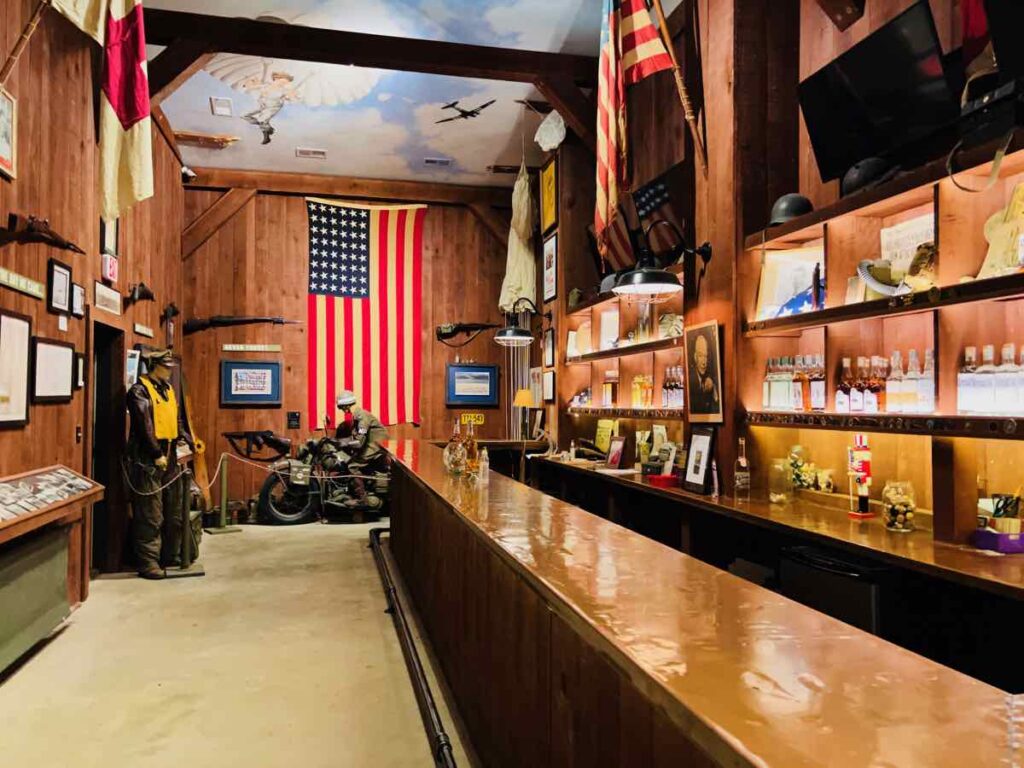 The final piece of the trifecta, Old House Brewery occupies a combined beer hall and beautiful Irish Pub. Here you can enjoy the full line-up of craft beers in the adults-only pub or the family-friendly hall. 40 acres of wheat and barley provide most of the malt that goes into producing their delicious Session and Barrel-aged brews. We loved the Octoberfest!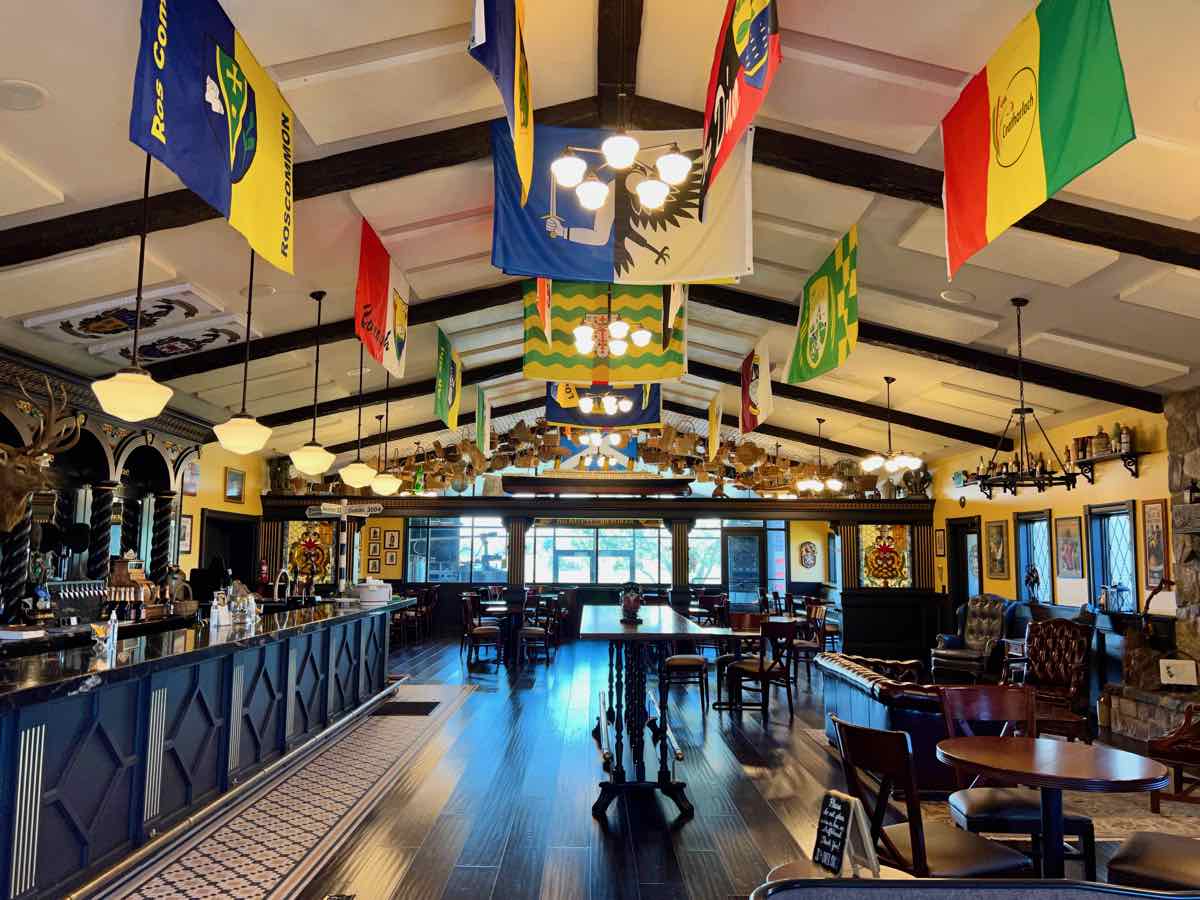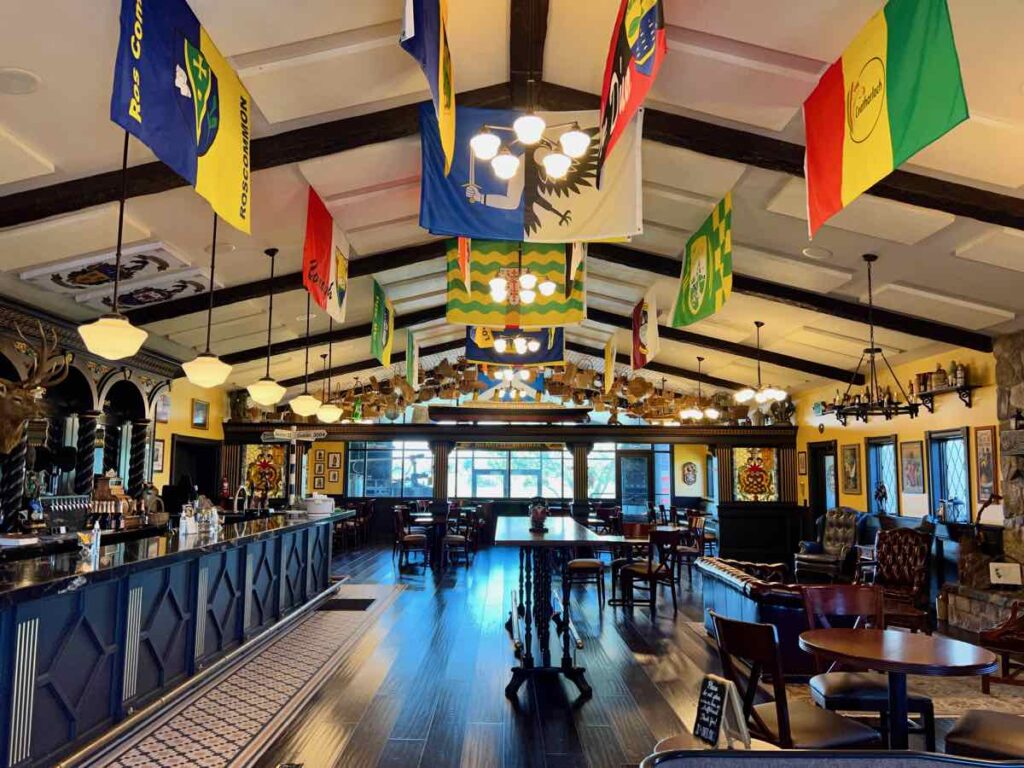 On weekends, visitors can also enjoy delicious food from Green Ribbon (hours vary by venue). We sampled a quartet of seafood dishes including grilled oysters and an outstanding seared tuna sandwich.
351 Corkys Lane, Culpeper; hours vary by day and venue.
Create and Shop at Unique Makers
Head outside the downtown area to visit these Culpeper businesses creating unique goods and experiences.
Seek Lavender Garden
The herb and plant farm at Seek Lavender Garden provides the base for healthy, natural goods sold in the on-site shop and online. Everything at The Little House at Seek Lavender is handmade using lavender and other plants grown on the farm. Visit the shop for soaps, lotions, tinctures, candles, and more.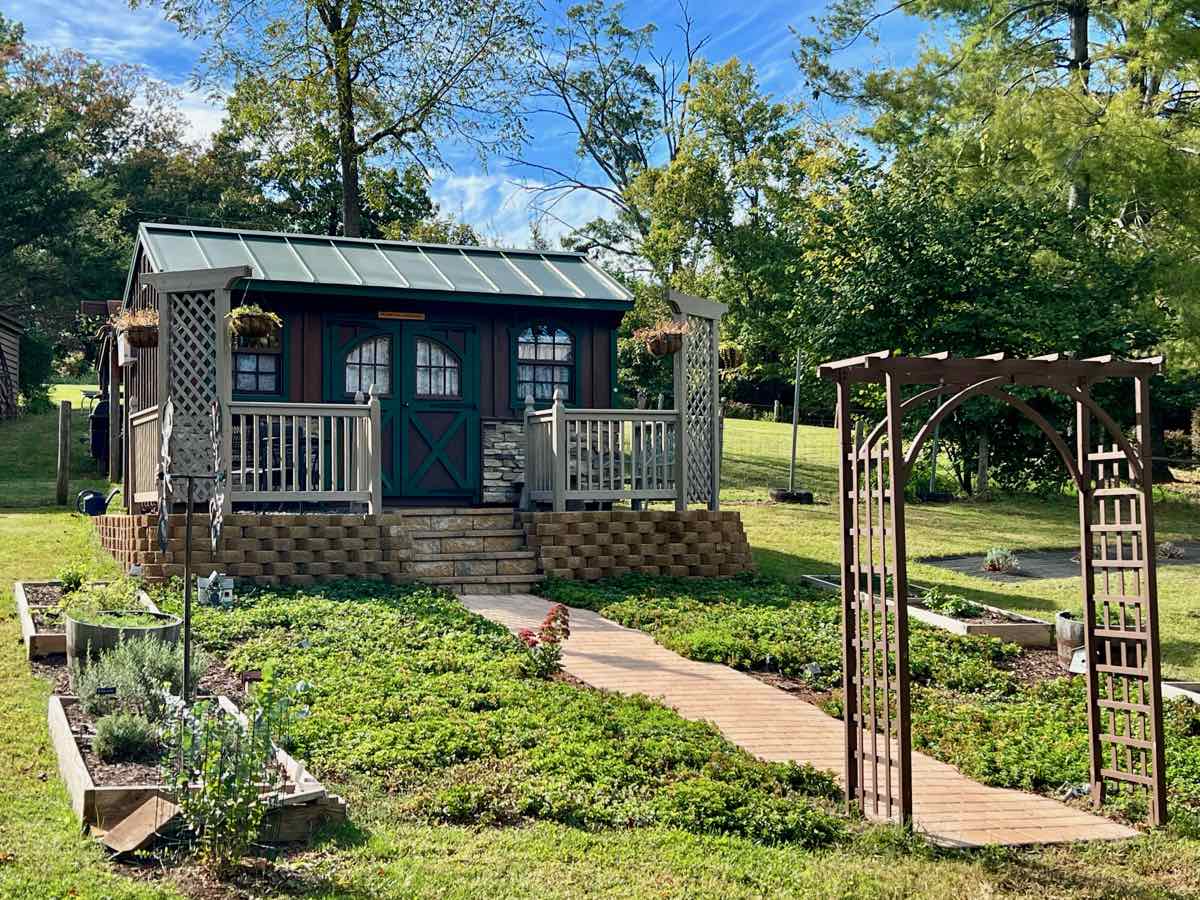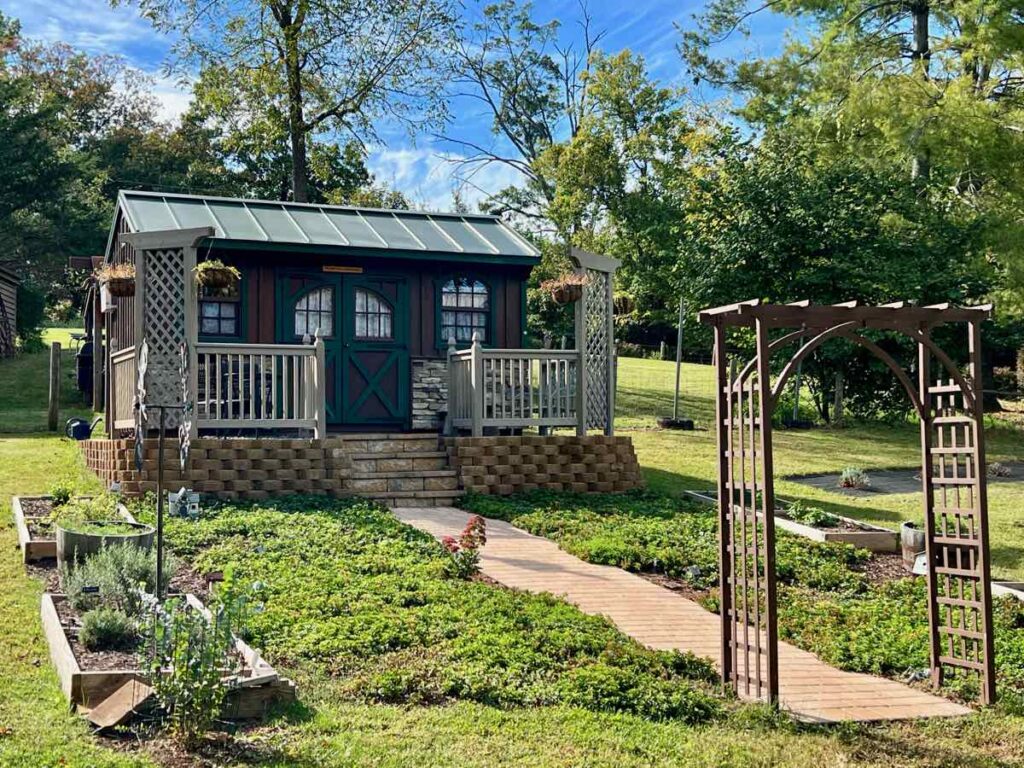 For a unique, hands-on experience, attend one of the garden's special events. For example, we created smudge sticks using herbs and flowers from the garden, each associated with qualities like compassion, healing, love, and more.
15528 Bradford Rd, Culpeper; open weekends and by appointment.
Cocoa Manna
Another hidden gem at the edge of Culpeper, Cocoa Manna creates "bean to bar" chocolates sourced from the best chocolate beans around the world. Purchase top-quality chocolate bars and coffee online, or arrange a visit so you can sample special items like truffles, shortbread, and more.
8052 Sperryville Pike, Boston; call 540-729-6870 to check opening hours.
Explore Culpeper History and Architecture
Much of the architecture in downtown Culpeper is beautifully preserved. Here are a few of the business and residential areas that architecture and history lovers will enjoy.
Culpeper History Museum and Train Depot
What do dinosaur tracks and Amtrak trains have in common? You'll find them both at the Culpeper Train Depot. Built in 1904, the station today is a stop for Northeast Regional and Amtrak passenger trains.
The Depot is also home to the Museum of Culpeper History and the surprising story of 4800 dinosaur tracks found in Culpeper. The museum also shares stories of the town from when George Washington was hired as County Surveyor in 1749, through the Civil War, and to the present.
Downtown Culpeper LOVE Sign
Right across from the train depot is the Culpeper LOVE sign. The LOVE works metal letters are movie reels, highlighting the town's connection to the Library of Congress Audio-Visual collection (details below).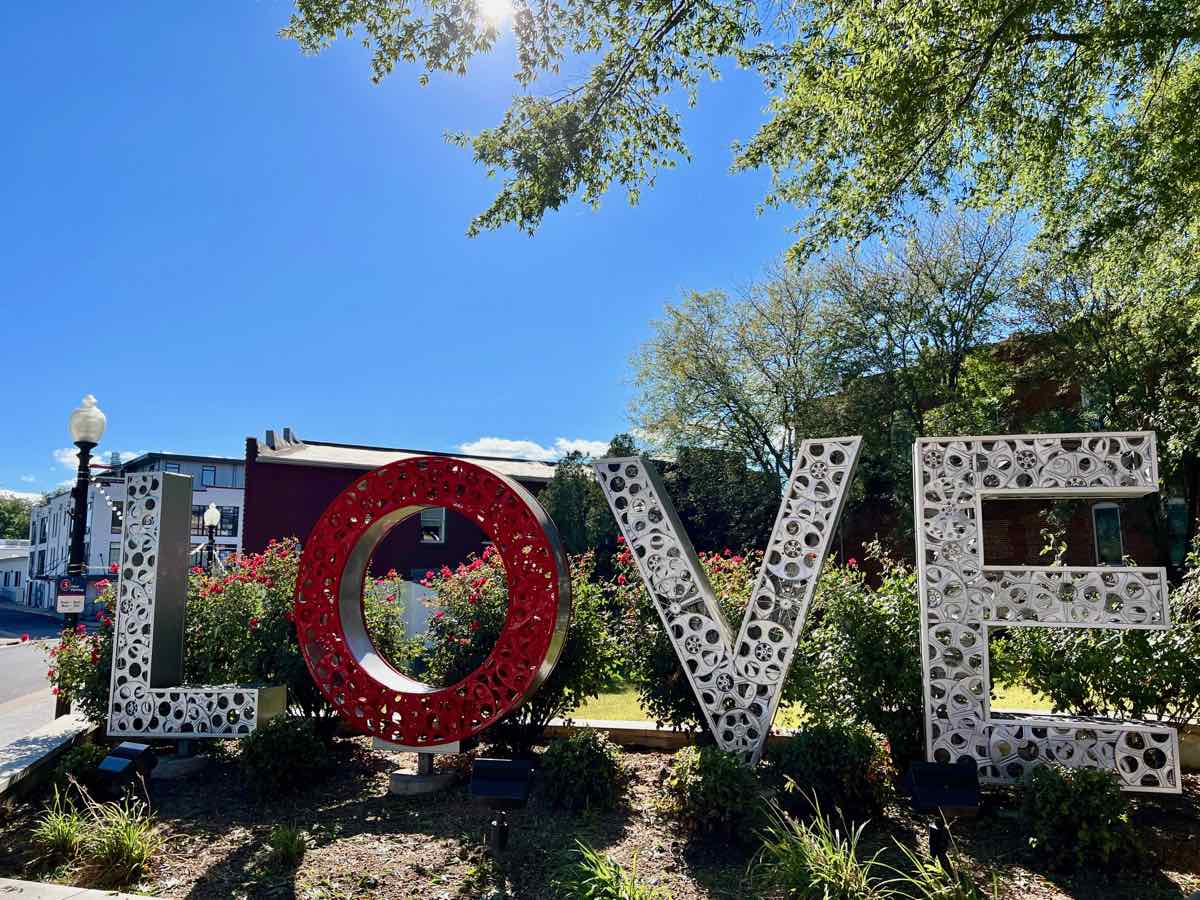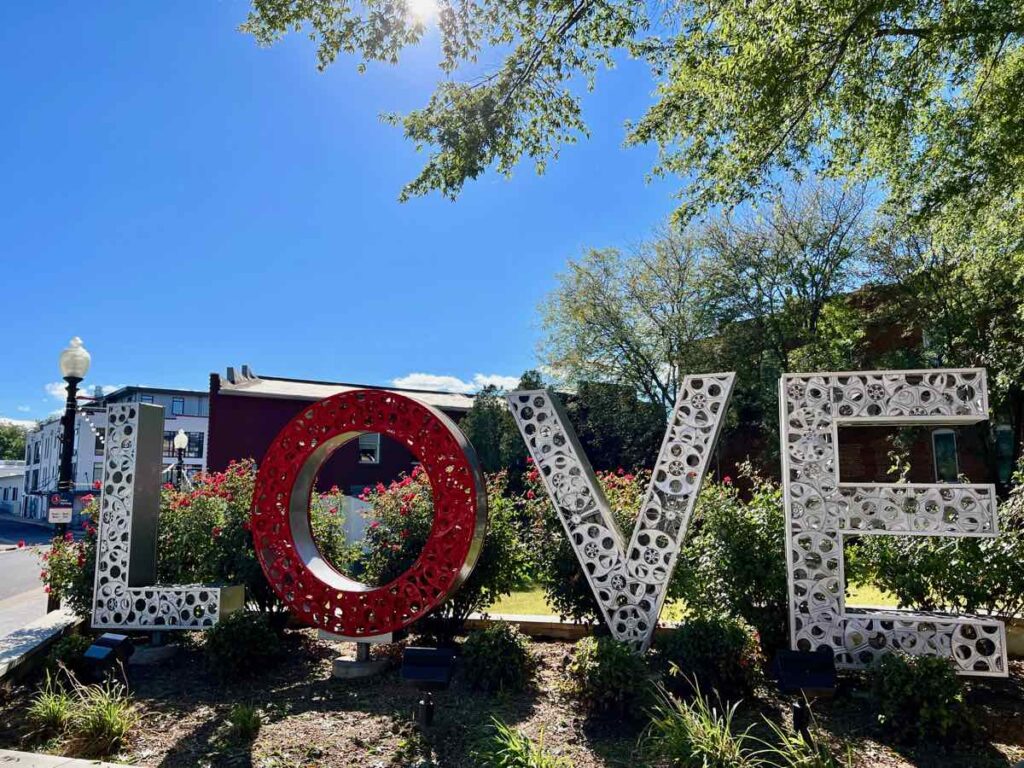 South East Street Historic District
Take a stroll through the South East Street Historic District to see beautiful homes dating back to the 1830s. For example, the Gothic-style 1885 home called Wysteria (at the corner of S. East St and E Chandler St) was featured on HGTV's If Walls Could Talk.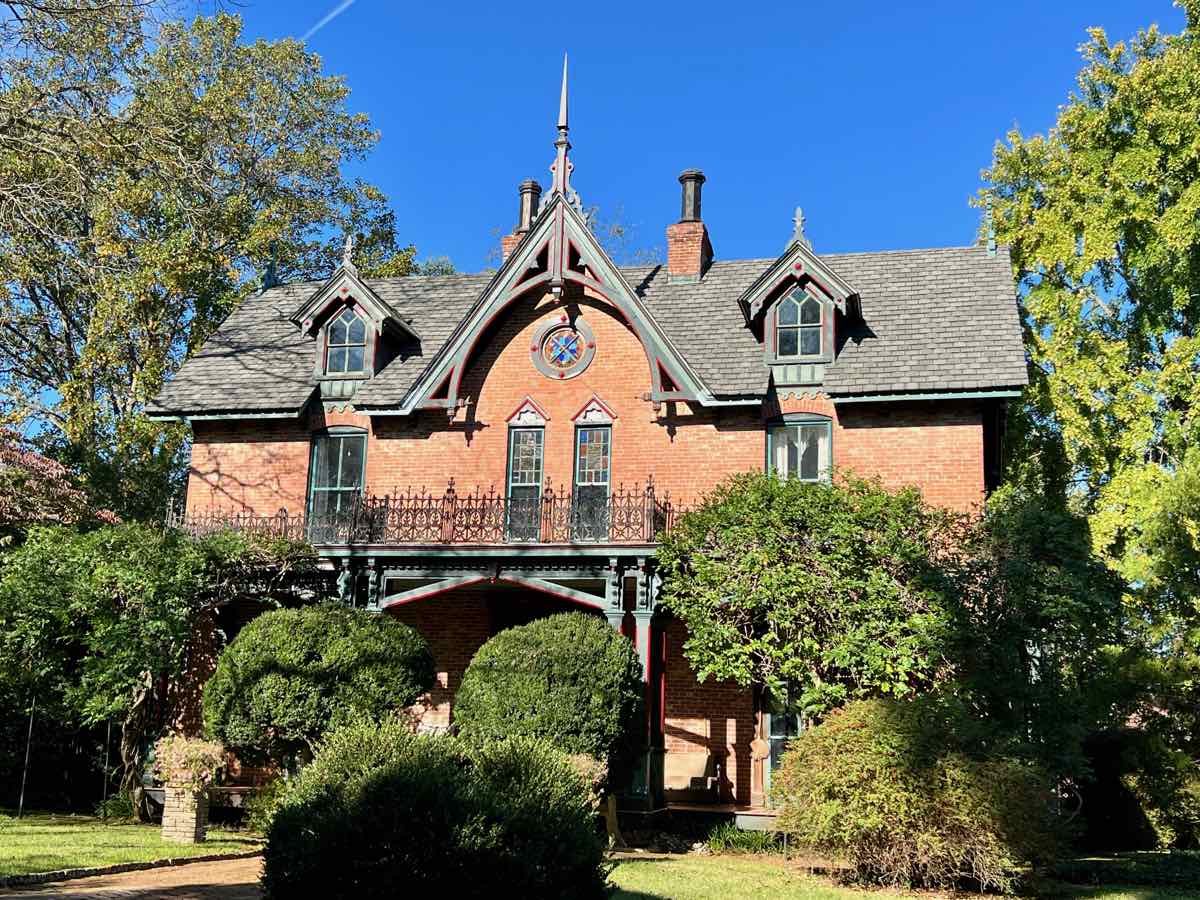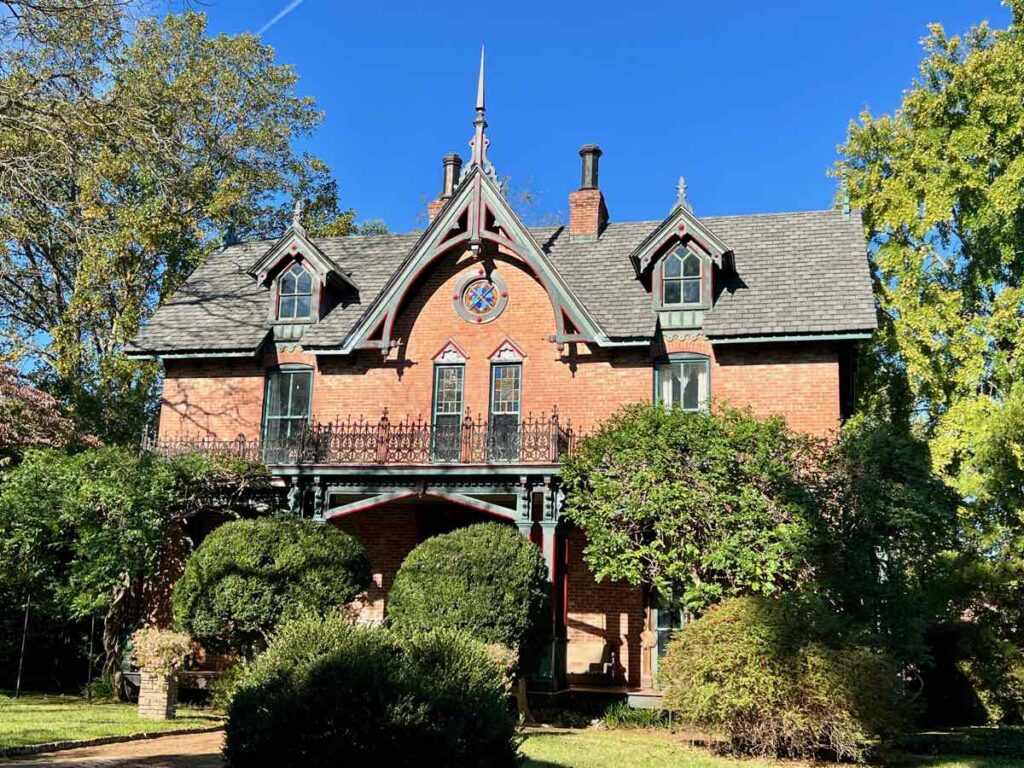 Salubria Manor
A short drive from town, the Germanna Foundation preserves and manages Salubria Manor, one of the oldest colonial-era homes in the Virginia Piedmont. The attractive brick manor house is flanked by tall chimneys and surrounded by peaceful farmland.
Tours of Salubria are available by appointment, and this is a popular venue for photo shoots, weddings, and other events.
Burgandine House
The oldest dwelling in Culpeper, Burgandine House is a small log home covered in weatherboards on South Main Street. Visitors can see the restored historic home, which is listed on the National Register of Historic Places, and its well-preserved interior on weekends (free admission). 807 S Main St, Culpeper.
Culpeper National Cemetery
Not far from the train station, the Culpeper National Cemetery is a Civil War era cemetery that has expanded over time. This is the final resting place of Union soldiers who died in and around town at the Battle of Cedar Mountain and other skirmishes.
Paddle Scenic Lake Pelham
If you have ever driven from Northern Virginia to Charlottesville, you have seen a glimpse of Pelham Lake from Route 29. Fortunately, you can explore this beautiful lake from the water.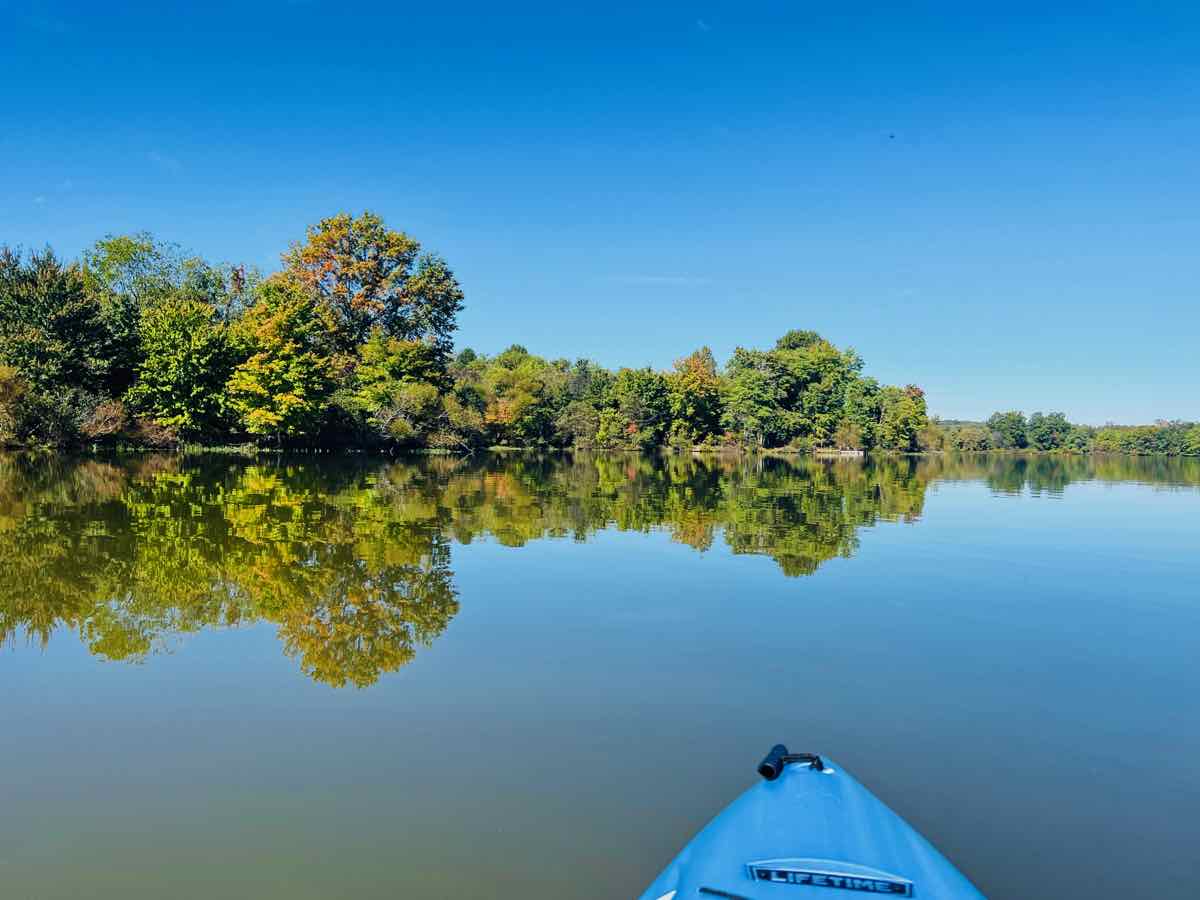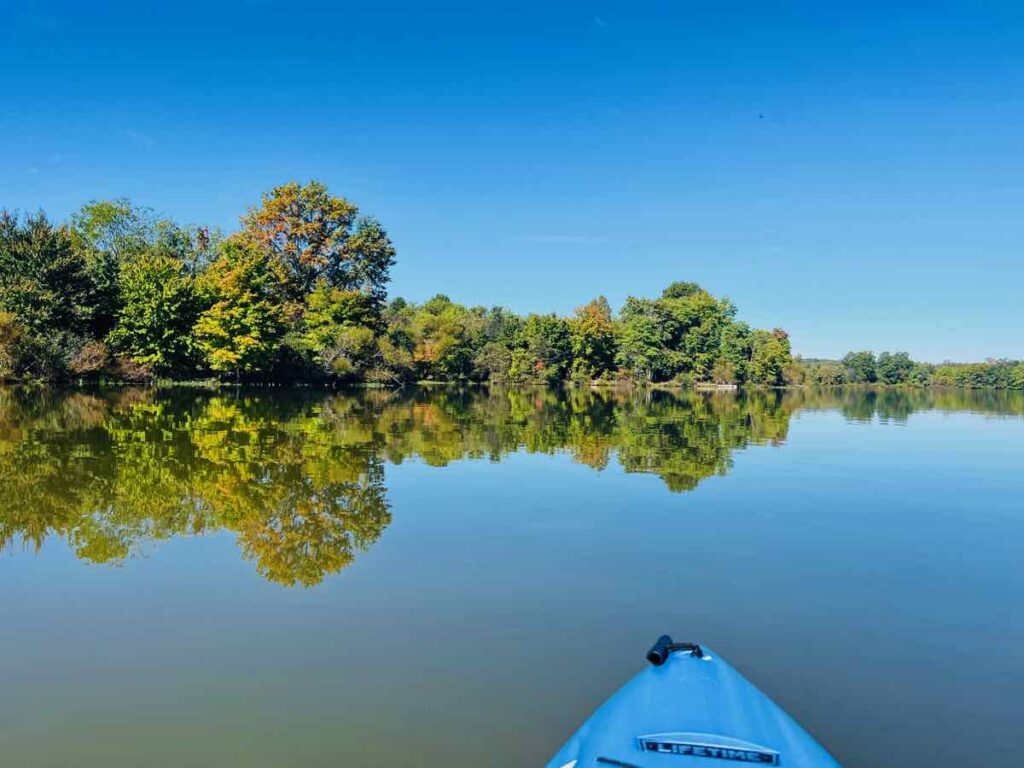 Kayak, SUP, and paddle boat rentals are available seasonally (May – Oct) from Lake Pelham Adventures. Rentals are only $10 an hour and they have an easy kayak launch facility and helpful staff to get you started.
The lakeside is peaceful and beautiful once you paddle away from the road. After your outing, treat yourself to a sandwich or a generous serving of ice cream from The Ole Country Store Creamery.
Get Active at Culpeper Parks and Gyms
Looking for things to do in Culpeper with kids? Happily, there are several Culpeper parks where kids can run off some energy.
Rockwater Park offers large, free playgrounds and splash pads for the little ones plus a unique fitness course and climbing boulder perfect for older kids, teens, and adults. The Fitness Extreme Obstacle Course includes 11 cool challenges that will look familiar to Ninja Warriors fans. The park also has a LOVE sign, disc golf course, and more.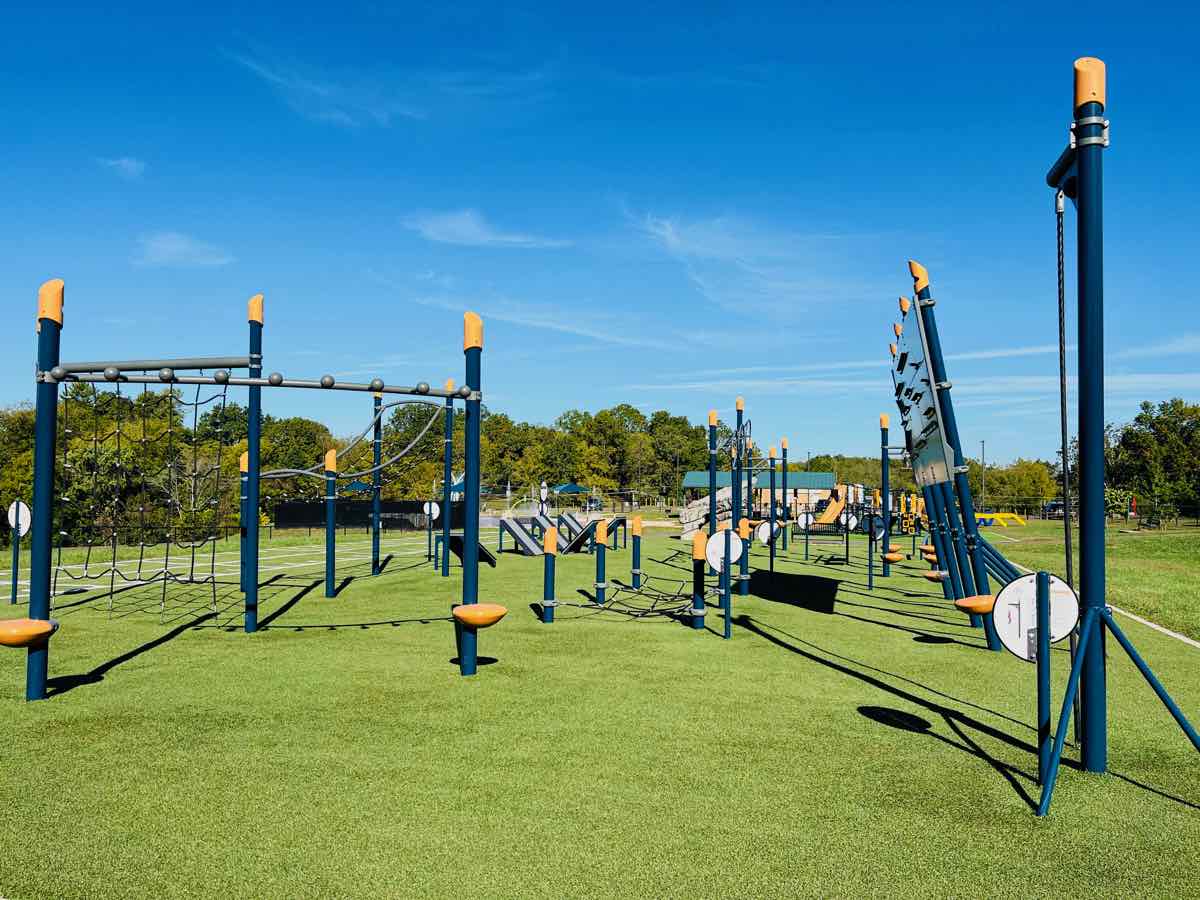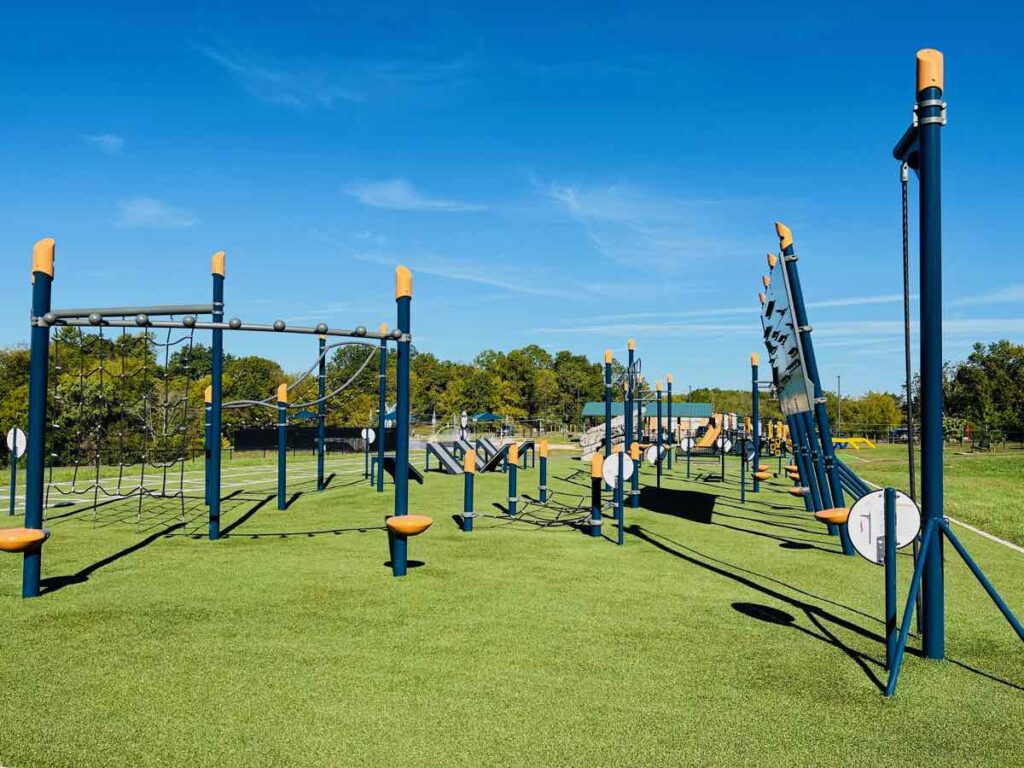 At Yowell Meadow Park visitors can walk a 2-mile trail, learn about the Culpeper Minutemen, and visit the town's skate park.
Visit the Library of Congress Packard Campus for Audio Visual Conservation
One of the most unique and impressive hidden gems in Culpeper Virginia is built into the side of Mount Pony. Here, the Library of Congress Packard Campus for Audio Visual Conservation houses the largest collection of films, tv broadcasts, radio broadcasts, and sound recordings in the world. There are 1.1 million video items, 3.5 million sound recordings, and 90 miles of storage shelving here!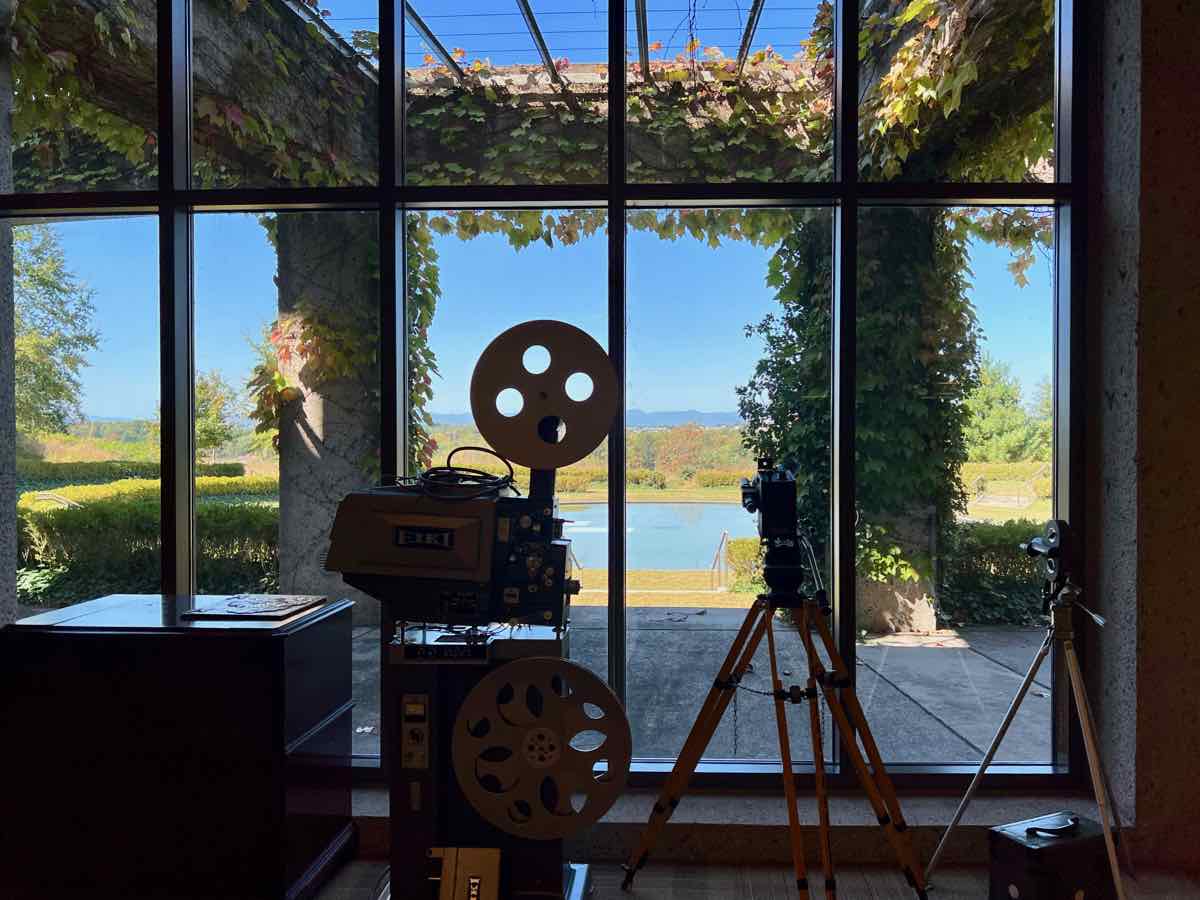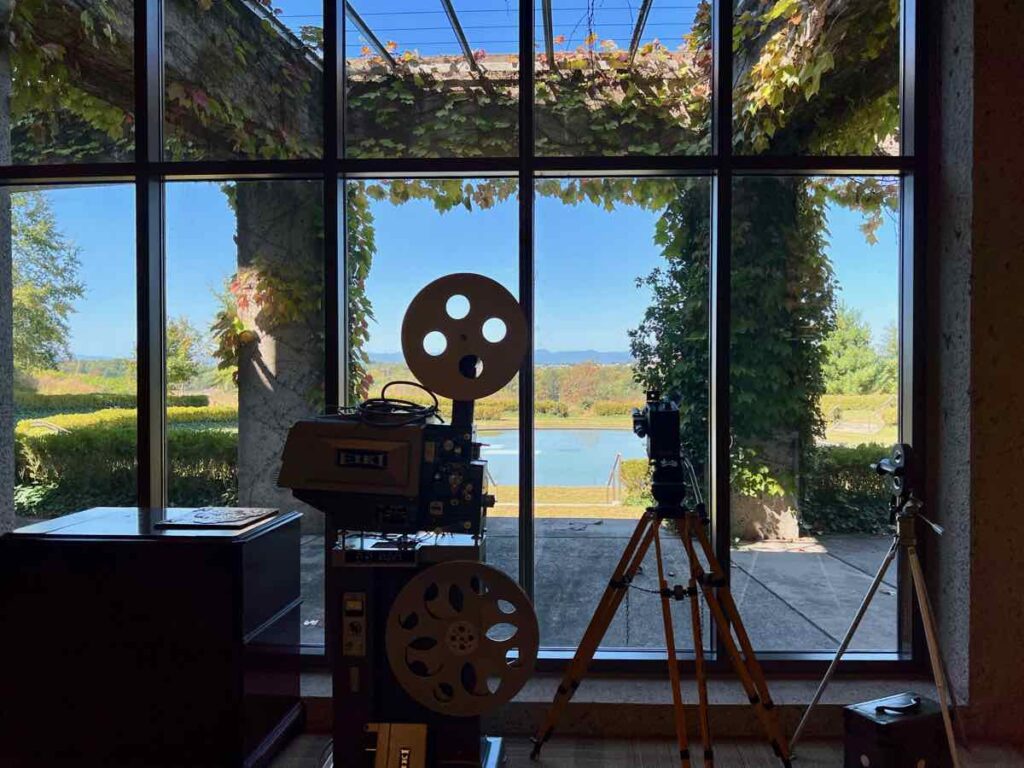 The Packard Campus hosts an Open House with public tours every October during Columbus Day weekend. This is the only time the work and storage areas are open to visitors and it's a fantastic tour. In addition, they host free movies in their gorgeous theater year-round.
The Art Deco-themed Packard Campus Theater screens a wide selection from the Library of Congress collection. The reproduction Mighty Wurlitzer organ in front accompanies some silent films. Film screenings often reflect the season—watch horror classics like Psycho on the big screen in October or holiday favorites in December, for example.
19053 Mt. Pony Rd, Culpeper; check the website for the theater schedule.
Attend Culpeper Events and Festivals
Like most small towns in Virginia, Culpeper hosts fun festivals and special events throughout the year. Here is a sampling of annual Culpeper events that are fun and family-friendly:
Visit the Auburn Farms Sunflower Patch
The annual Auburn Farms Sunflower Patch is one of the most beautiful places to pick and photograph sunflowers in Northern Virginia. The Sunflower Festival includes a corn maze, kids' play areas, live music, crafts, and more. The farm is located at 17736 Auburn Rd, Brandy Station.
Getting ready for the holidays? Head to Bees and Trees Farm in Elkwood, or Glengarry Tree Farm in Amissville for perfect pre-cut and u-pick Christmas trees.
Tips for Your Visit to Culpeper VA
Culpeper Virginia is just 70 miles from Washington DC (55 miles from Fairfax) so it's perfect for a day trip. We recommend heading west on Route 66 then south on 15 and you should avoid rush hour if possible. Once you pass Gainesville the drive is scenic.
We recommend a longer Culpeper getaway weekend or vacation visit so you have time to unwind, explore the area, and sample the tasty restaurants and breweries highlighted above.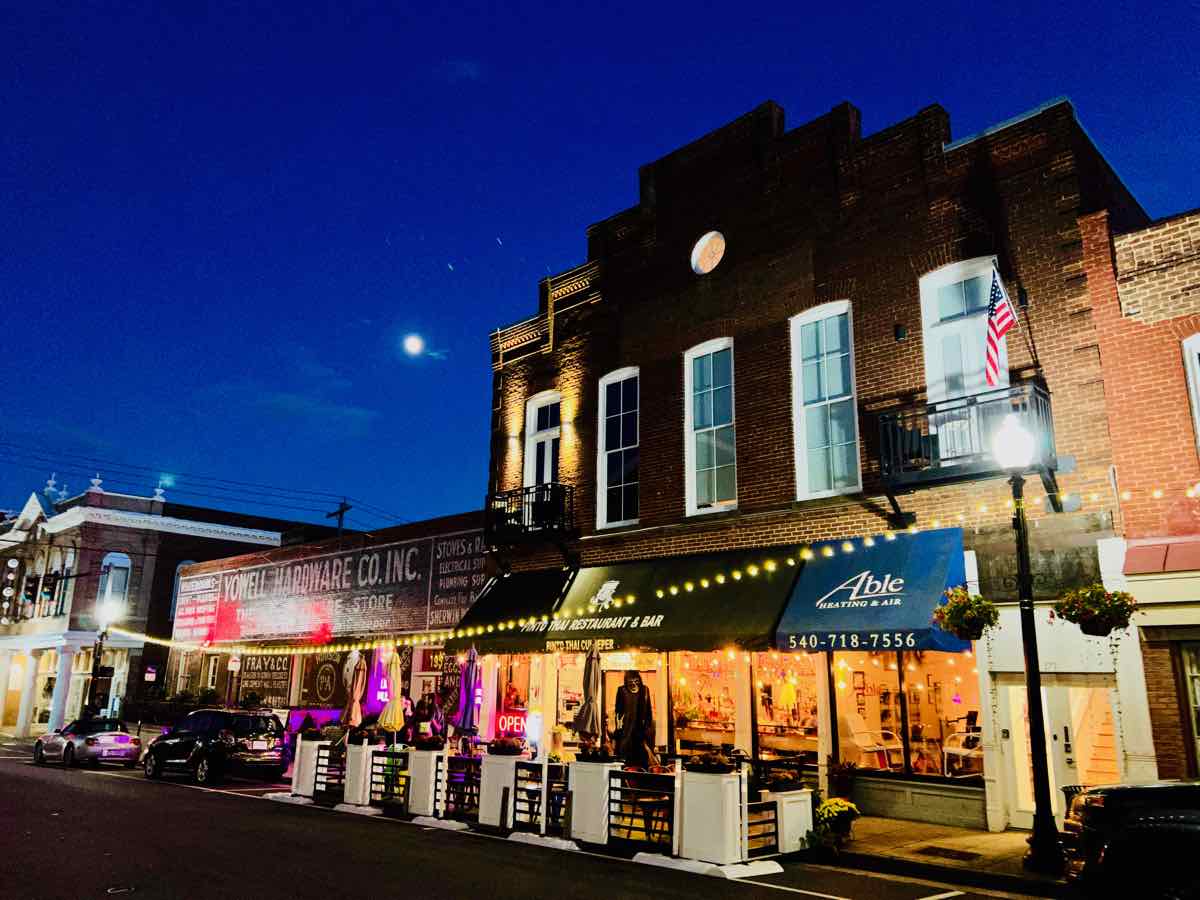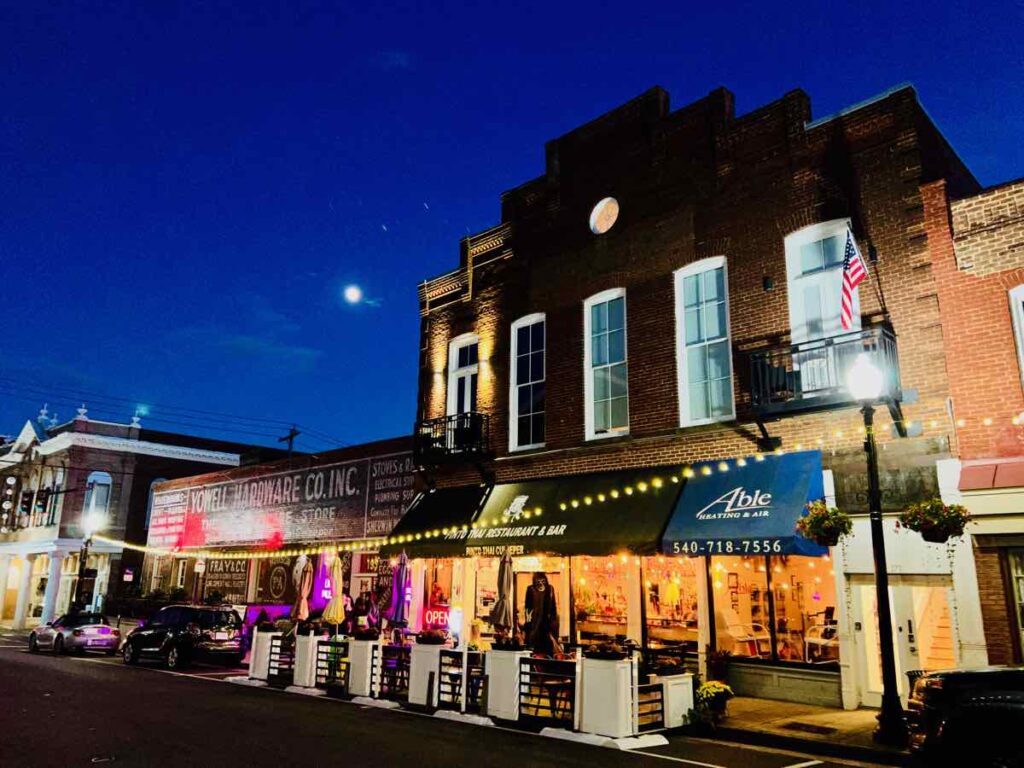 A compact downtown and daily Northeast Regional and Amtrak train service make Culpeper a wonderful no-car getaway destination. Arrive by train and all of the fun of downtown Culpeper is steps away.
Culpeper is less than an hour's drive from both the Thornton Gap and Swift Run Gap entrances to Shenandoah National Park. Explore Skyline Drive overlooks and hikes by day and enjoy delicious Culpeper restaurants and comfortable lodging at night.
Whether you visit for a few hours or a few days, you'll find plenty of fun things to do in Culpeper for every age and interest.
Follow us on Facebook, Twitter, Pinterest, and Instagram for more fun travel in and from Northern Virginia.