Updated on November 16, 2023 by Julie McCool
Find fun Northern Virginia hikes and trails, from easy strolls to more challenging climbs, in our big collection of hiking articles. Our list includes hiking trails in Northern Virginia and the Washington DC area plus nearby getaways and top biking trails. You can also browse these articles in our Hike and Bike Archive.
Ready to hit the trail? Here are my top picks for the 21 Best Hikes in Northern Virginia, from easy walks to epic trails.
Disclosure: This article may contain affiliate links. We will make a small commission from these links if you order something, at no additional cost to you.
I have hiked in Fairfax County for over 25 years and continue to check out new trails. I've enjoyed short hikes with my toddler twins (now adults) and solo hiked the full Fairfax Cross County Trail, the Bull Run Occoquan Trail, and many more.
My focus is day hikes, but you'll also find a 30-mile Shenandpah inn-to-inn hike from a guest blogger below. So please use the distances and descriptions below to find a trail that's right for you.
Articles are grouped by location and themes, with hiking collections first, followed by individual hikes. A hike may appear in more than one article.
Follow the links for trail descriptions, photos, and more details.
Hikes are marked Easy, Medium, or Hard based on distance, elevation gain, and our personal experiences (your mileage may vary).
Distances are for the total hike, whether out-and-back or a loop trail, unless indicated.
The town or city indicates the location of the trailhead.
Read on or jump to your favorite section:
Northern Virginia Hiking and Bike Trail Collections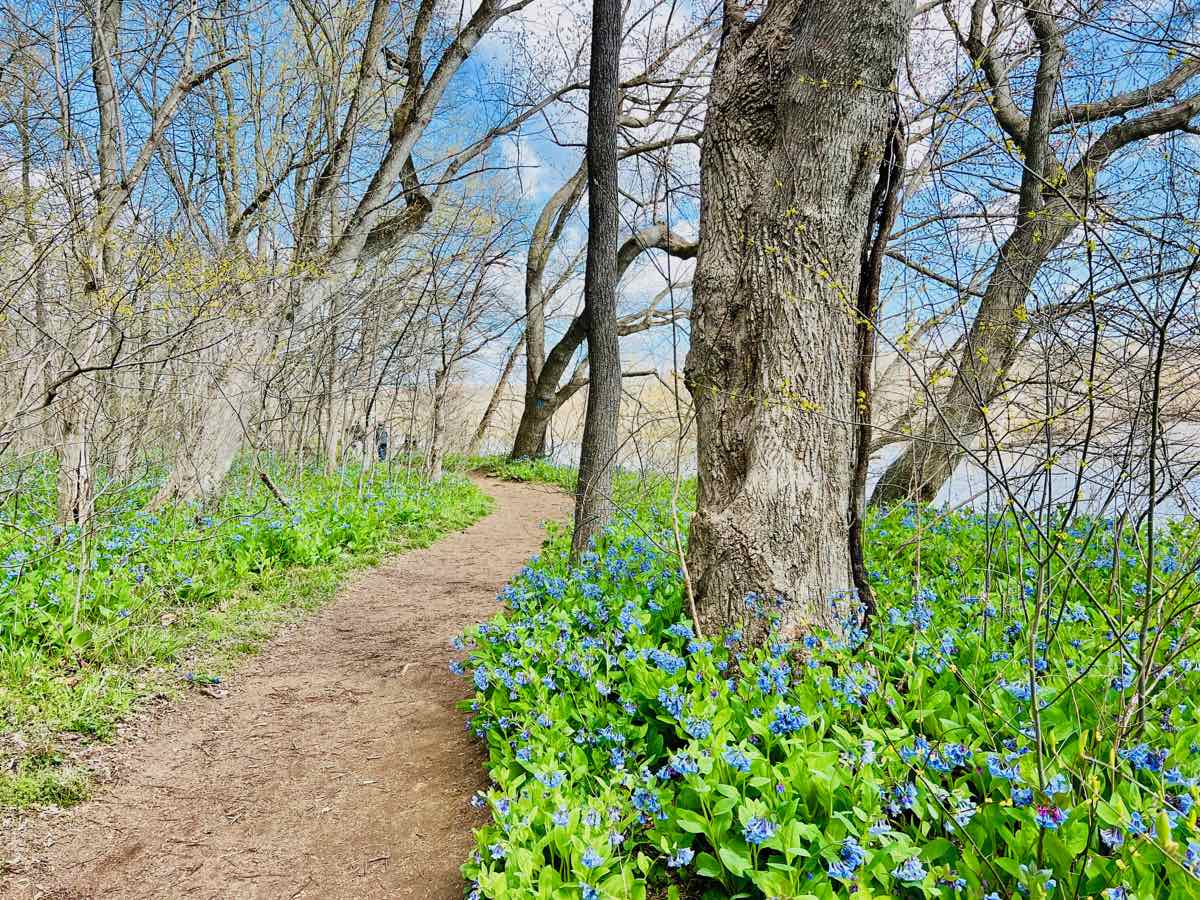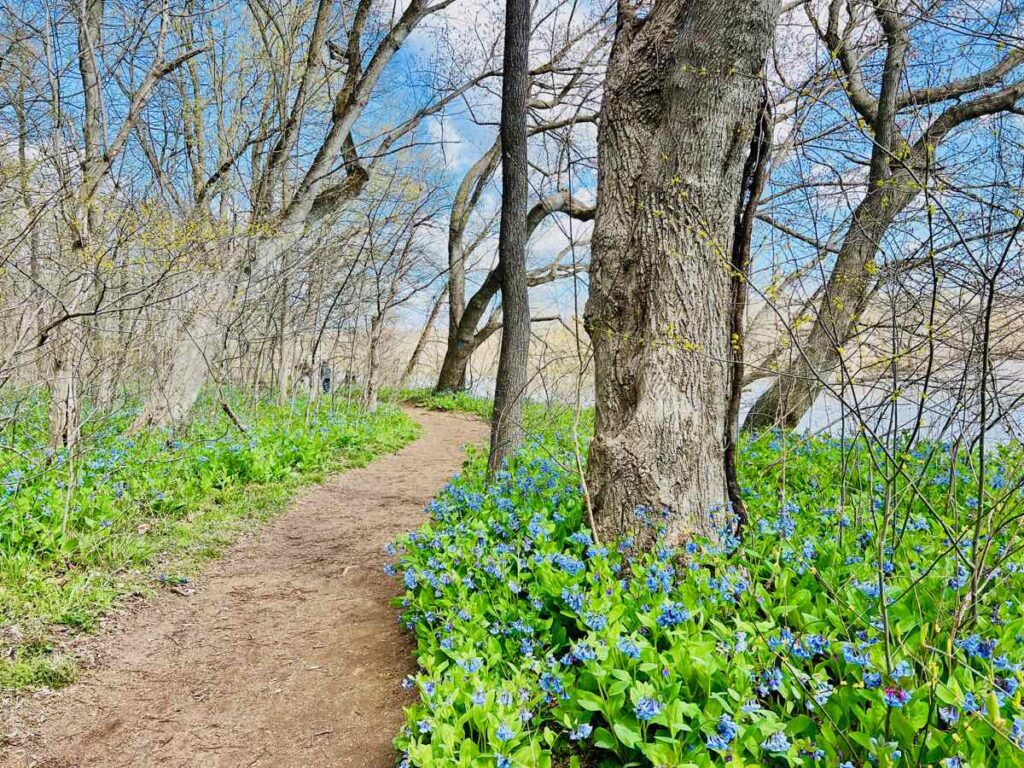 These NoVA hiking collections include a range of Virginia hikes from short walks to long-distance trails. There are trail lists for seasonal hikes, beer and wine lovers, wheelchair and stroller-friendly trails, and more. Some collections focus on a particular feature, like our guides to great views and boardwalk trails. Trail distances, difficulty, and location vary in these collections.
Hikes in Fairfax County, Alexandria, Arlington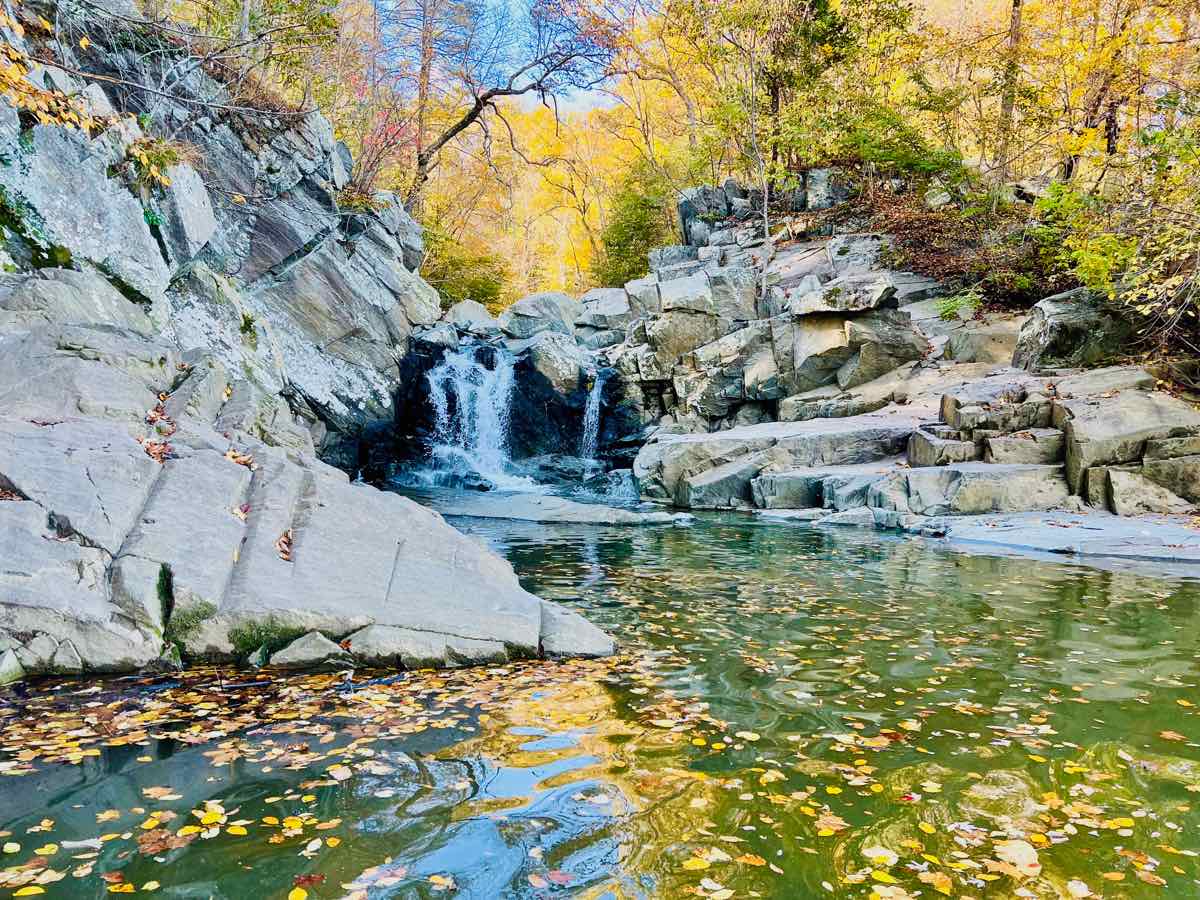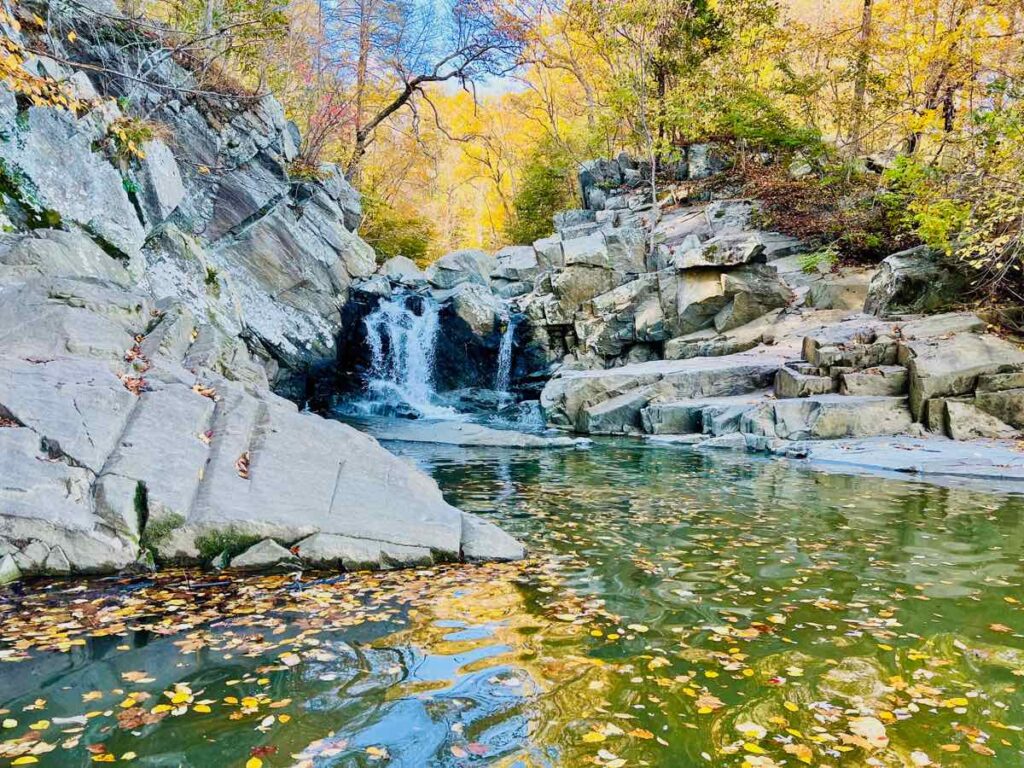 Fairfax County offers a wonderful collection of trails in Northern Virginia. Enjoy an easy, short stroll or tackle an all-day hike on three long-distance trails. There are plenty of parks and trails perfect for a family hike with kids, including several that are stroller-friendly. This section also includes hikes in Alexandria and Arlington.
While there are some hilly areas in Fairfax County, none of the hikes here offer much elevation gain. But if you enjoy woodland and riverside views, Fairfax County has some of the best trails and hikes near DC. The Potomac River and numerous Runs (Virginia's name for streams) lead to pretty Northern Virginia waterfalls, water views, and scenic overlooks.
Hikes in Loudoun County, Clarke, Fauquier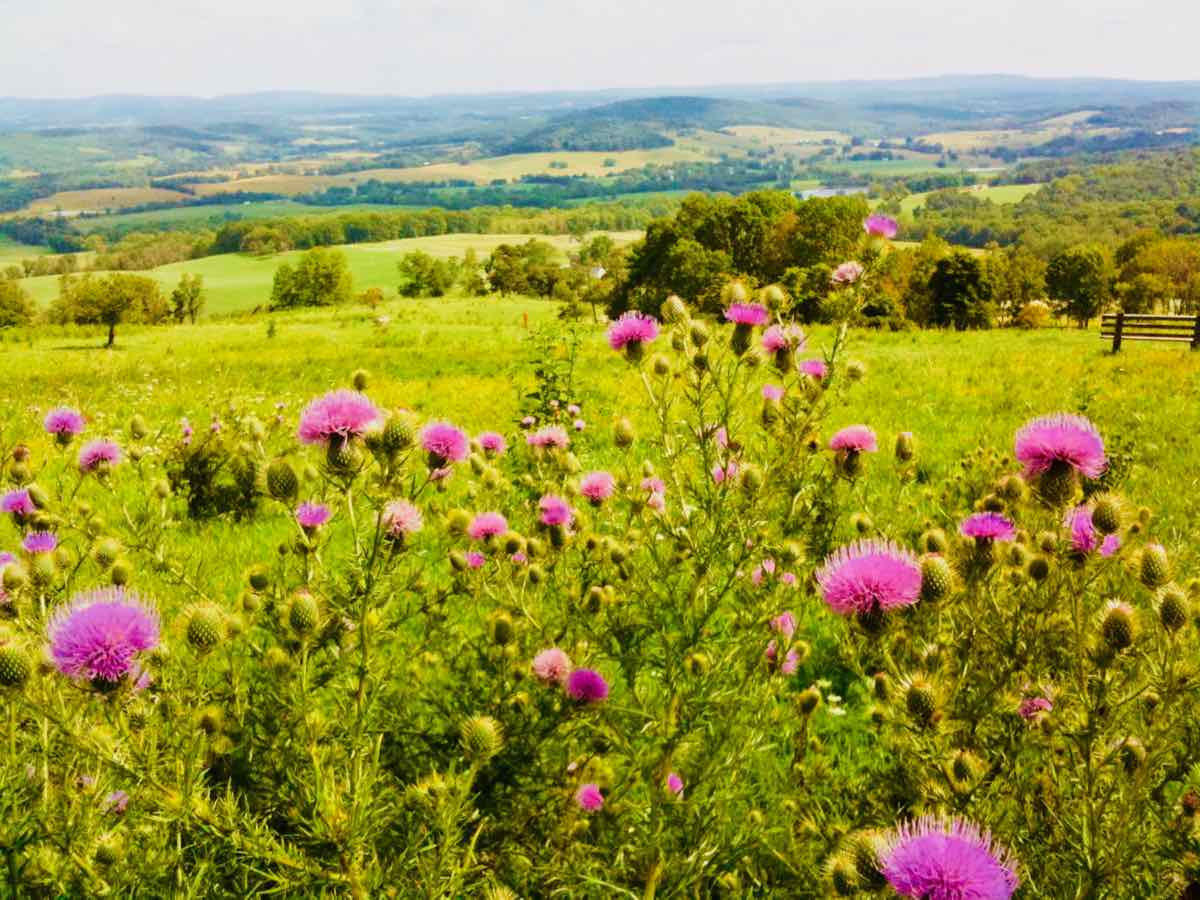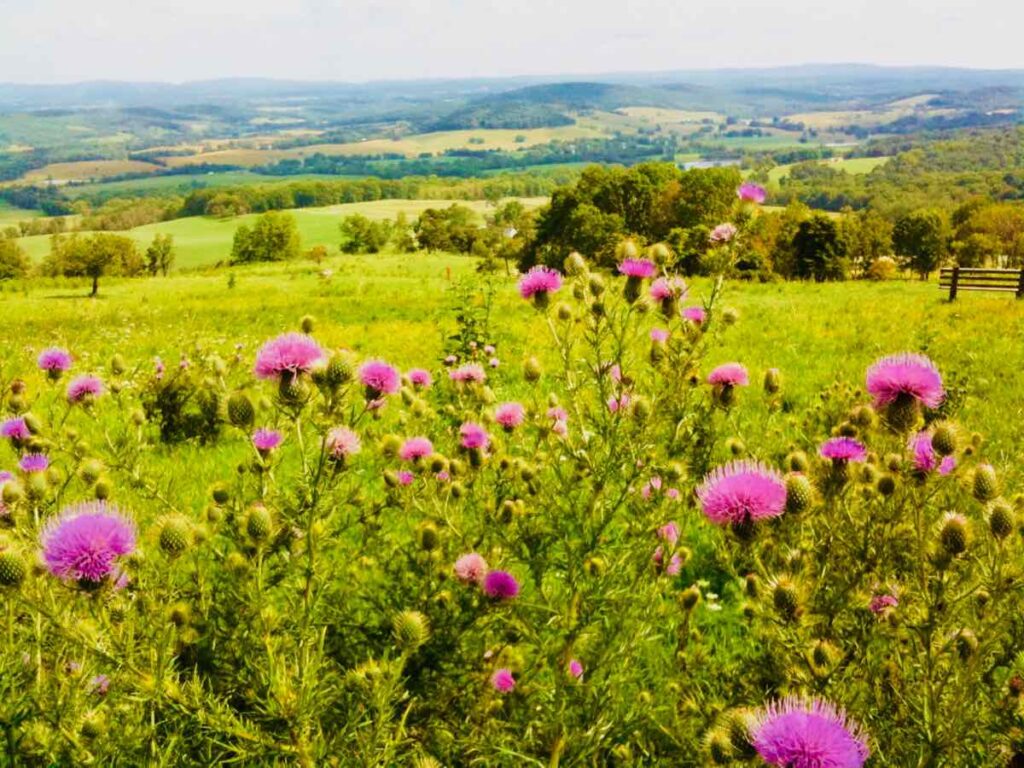 Historic sites, a section of the Appalachian Trail, and Sky Meadows State Park make for some nice country hiking in Clarke, Fauquier, and Loudoun County. Happily, there are many beautiful wineries and craft breweries to visit after your hike, with several clustered around the trails in Bluemont VA.
Hikes in Prince William County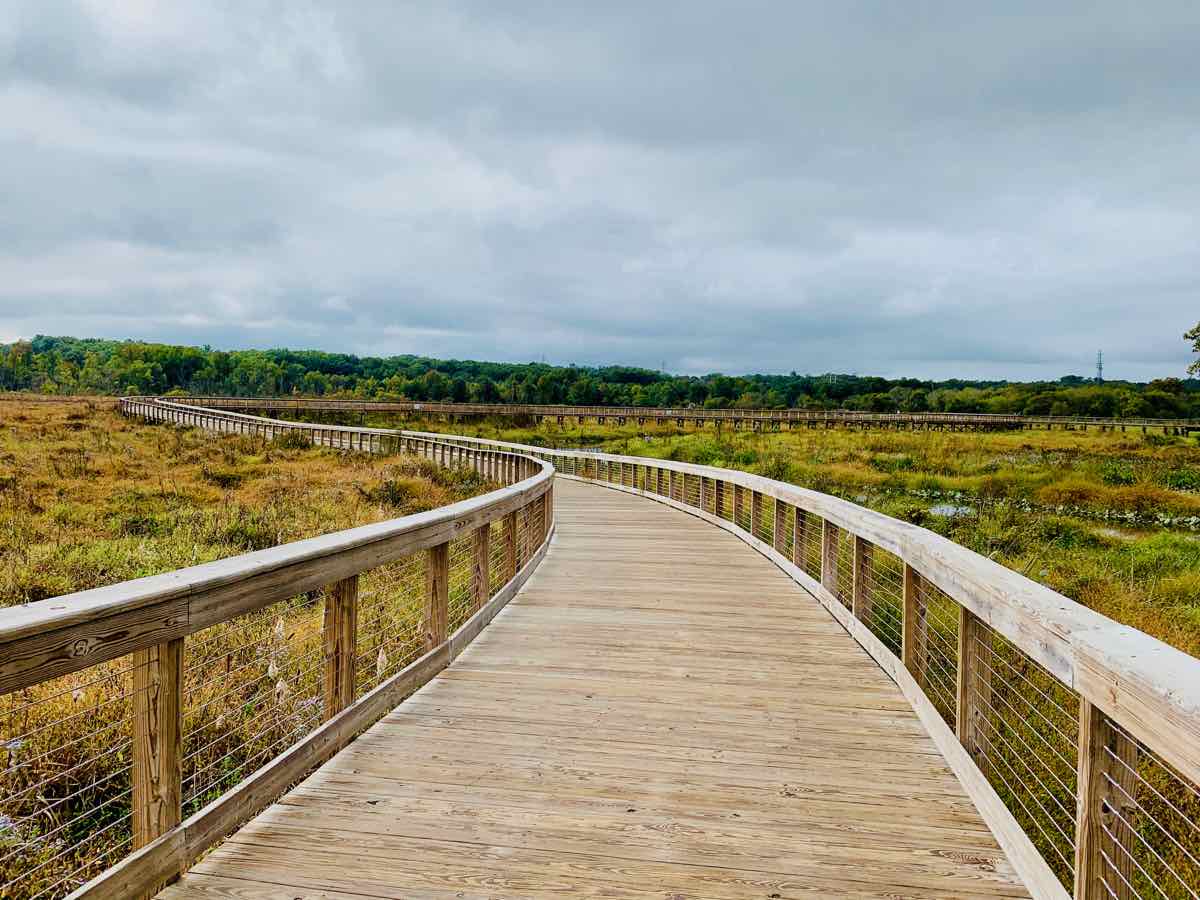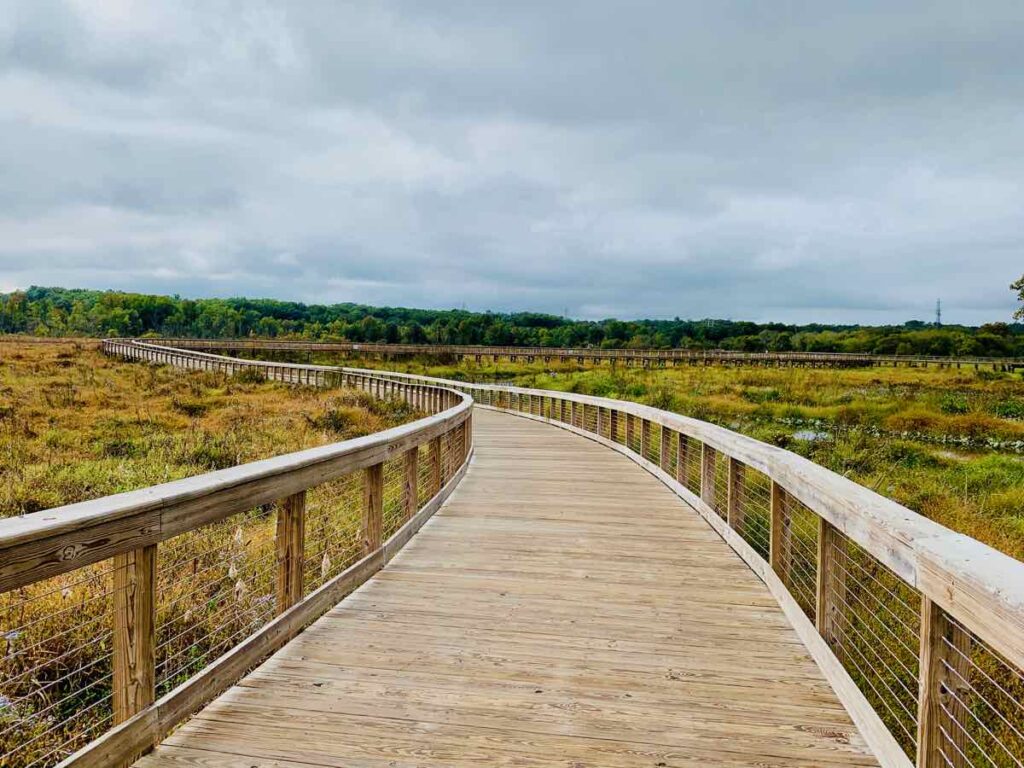 With two National Park sites—Manassas Battlefield and Prince William Forest—there are many trails to explore in Prince William County. The Neabsco Creek Boardwalk is our favorite spot for an easy stroll over an interesting wetland.
Hikes in Shenandoah National Park Virginia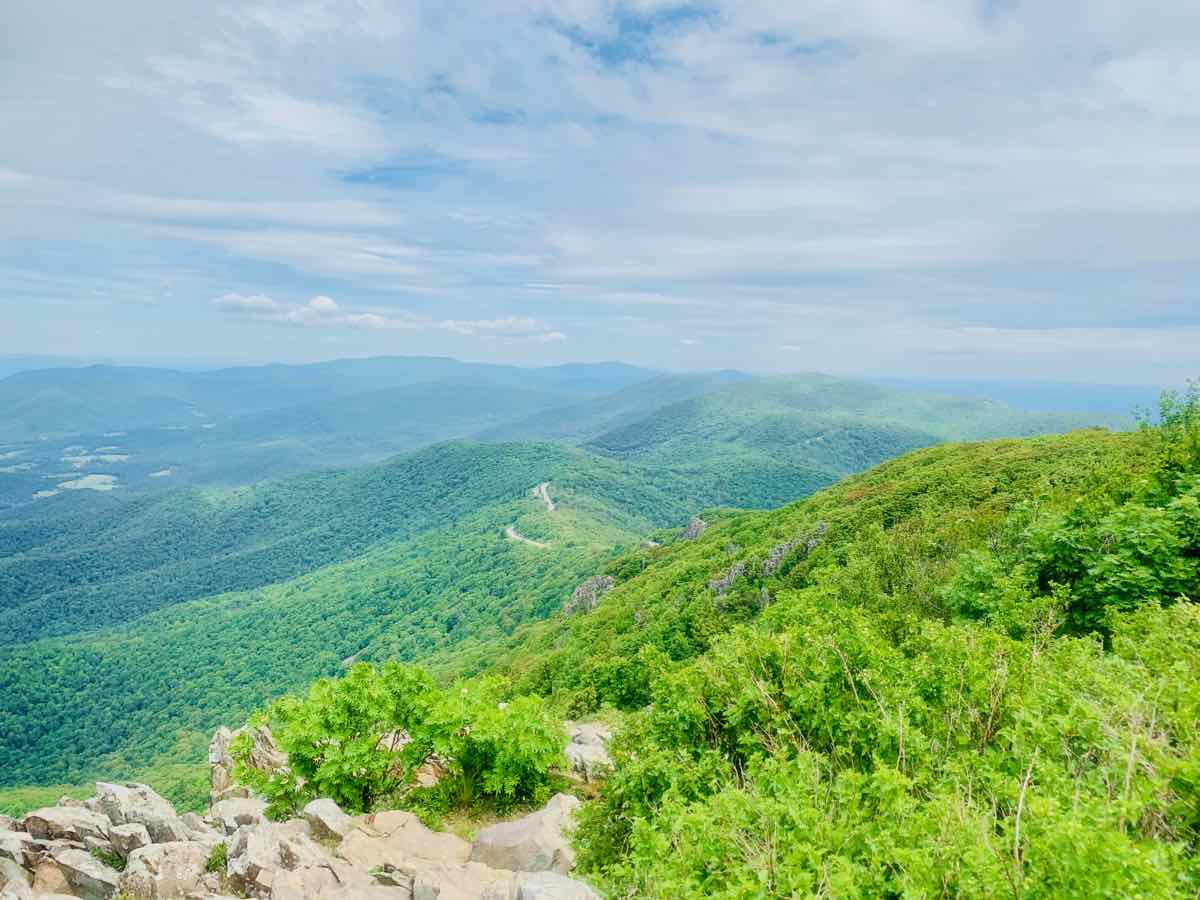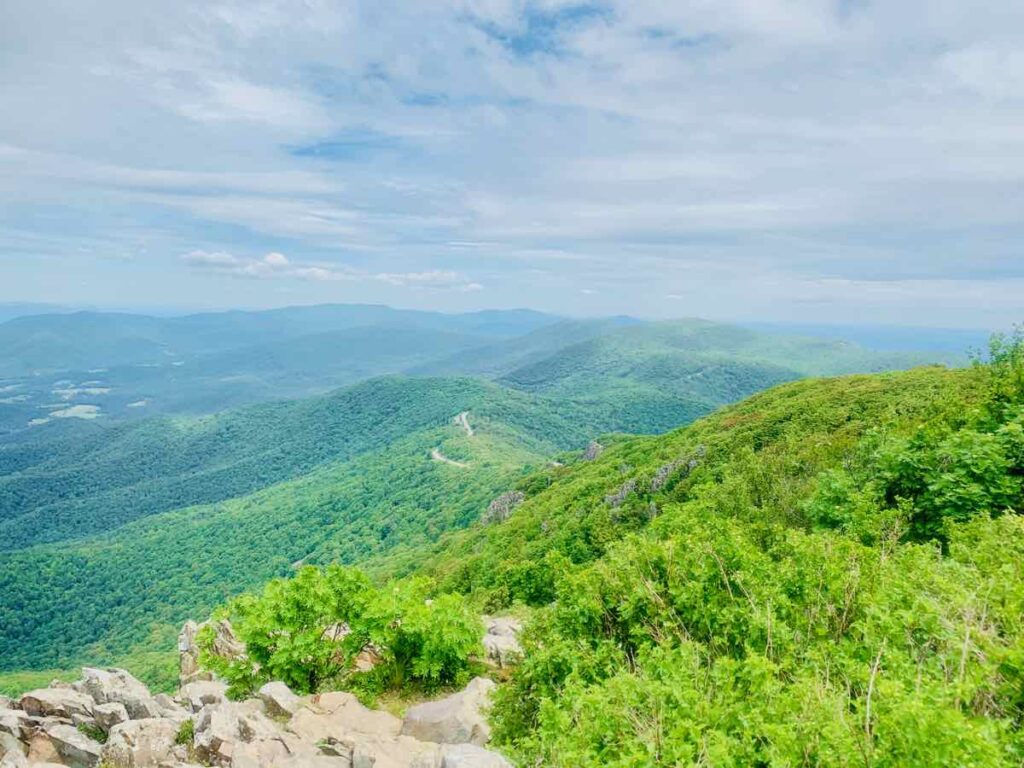 Shenandoah National Park and areas to the west offer some of the best hikes in Virginia. The storied Appalachian Trail is here, and Skyline Drive makes it easy to reach many wonderful hikes to viewpoints, waterfalls, and historic sites. To the west are the George Washington and Jefferson National Forests and more excellent hiking on the Virginia and West Virginia border.
More Hikes Near DC Plus Day Trips and Getaways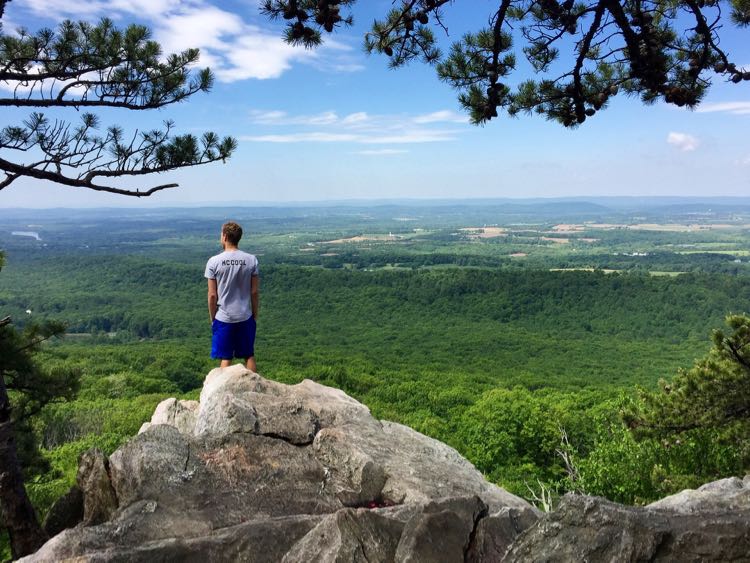 Of course, there are many more great hikes in Virginia and areas surrounding Northern Virginia. The articles below cover additional hikes near Washington DC along with Virginia destinations that include nice trails. Many of these getaways can be visited on a day trip from NoVA, but we recommend a longer getaway if time allows.
Local travel is one of the best ways to explore and enjoy the weekend. Follow the links for information on hikes plus more things to do, along with places to eat and stay at each destination.
No matter which hikes you choose to explore, we wish you fun and happy hiking!
Follow us on Facebook, Twitter, Pinterest, and Instagram for more fun travel in and from Northern Virginia.
Pin it for Later: