Updated on November 7, 2023 by Julie McCool
We love to explore trails in Fairfax County, and we're working our way through the maps listed on the Fairfax County Park Authority (FCPA) trail website.
We recently took a pleasant, level, and mostly shady hike on the Long Branch Stream Valley trail in Fairfax. This trail is a good option if you're in the area and looking for a little exercise. It's not one of the gems of the county trail system, but it's a nice slice of green in an otherwise developed part of Fairfax.
Disclosure: This article may contain affiliate links. We will make a small commission from these links if you order something, at no additional cost to you.
We started our hike at Canterbury Woods Park, at the corner of Braddock and Wakefield Chapel Road, but that was a mistake. At 2:00 on a weekday the parking lot was full of cars (likely commuters) and we were lucky to grab the only available space. We recommend you park, instead, at Rutherford Park on Guinea Road and hike the trail west to east. It's about 2 miles from park-to-park for an easy 4-mile roundtrip.
The Long Branch trail is well marked, with LBSV and Park Authority markers. The trail follows a narrow strip of park space along the stream branch. You'll be within sight of houses along much of the trail, which means the noise of construction and lawn mowers is nearby as well. Still, the wide path is generally wooded and pleasant.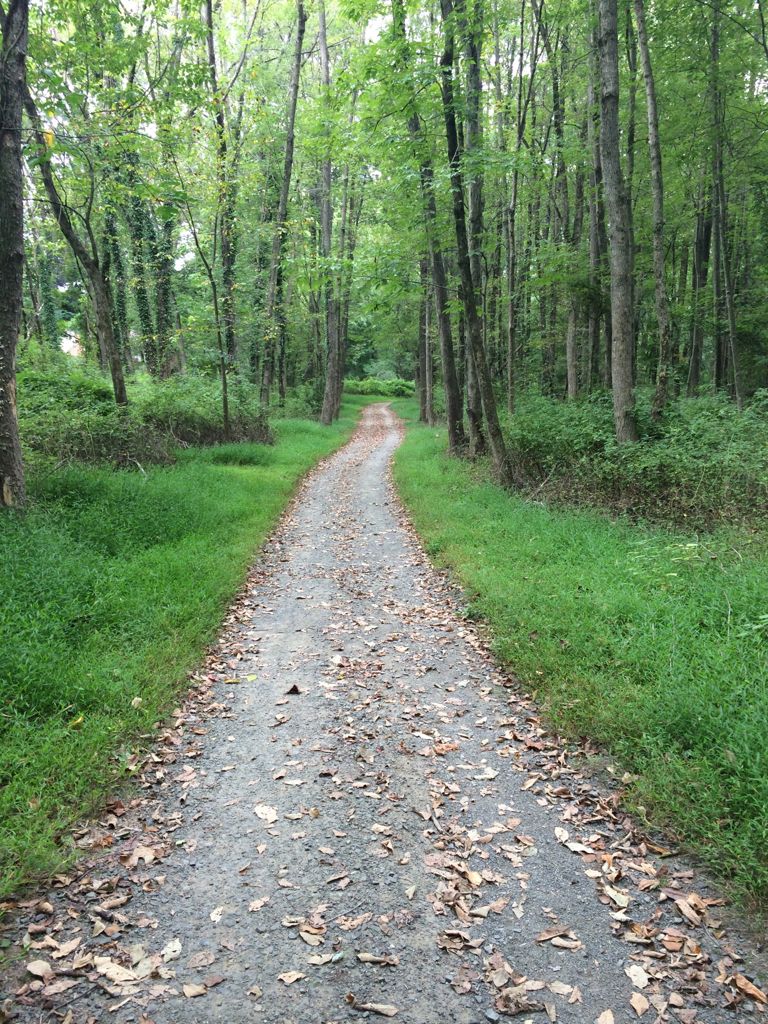 Unfortunately, the Long Branch stream takes a beating during heavy rains, and the erosion is noticeable. We visited during a dry spell and the water level was very low, but exposed roots and rutted paths showed the damage that urban run-off can do. Fortunately, the trail is clean and the shade trees made for a pleasant break from the heat.
If you have little ones along, there's a nice playground at Rutherford Park, along with basketball, tennis, and baseball facilities, so you could combine a hike with some play time. The trail is wide and level with a stone dust surface, but some sections are rocky so would be tough on a stroller. We saw folks walking, jogging, and biking on the trail and we also encountered several deer.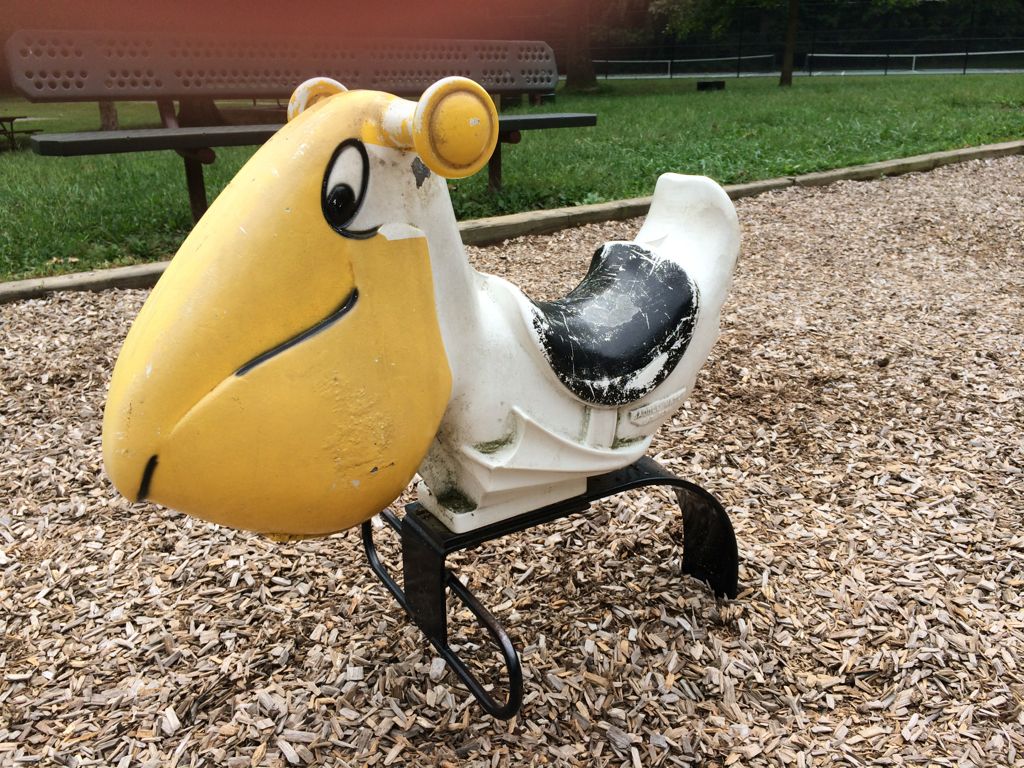 Many Fairfax County parks are supported by volunteer groups. A clean-up of the of Long Branch and Lake Accotink streams valleys is a great opportunity to volunteer and teach children about environmental stewardship.
Long Branch Stream Valley Trail
Rutherford Park
Guinea Road
Fairfax, VA 22032
Map