Virginia First Day Hikes are a great way to kick off the new year with healthy, family-friendly fun at state and county parks around Virginia. You'll be joining people all over the country as America's State Parks host special events and guided hikes on January 1st. If fitness and health are part of your New Year's Resolutions, this is a perfect way to start the new year.
Virginia State Parks celebrate the new year with free park entry, special programs, and a photo competition with some nice prizes. Fairfax County Parks also join the fun with their own First Hike Fairfax photo contest. Several other area parks and battlefields are also hosting First Day Hikes. Read on for information and tips to plan your own Virginia First Day Hikes.
Northern Virginia State Park First Day Hikes
Some of our favorite Northern Virginia State Parks offer guided First Day Hikes that are ideal for families, infrequent hikers, and anyone who'd like to explore a park with a group. Everyone is also welcome to skip the guided events and create their own First Day Hikes.
Virginia State Parks have two First Day contests, but you must register to win prizes. Here's how they work:
Complete the First Day Hike New Year Challenge form before midnight on New Year's Eve.
Take a hike, join special activities, or create your own First Day fun at any of the 38 Virginia State Parks on January 1st.
Return to the same sign-up page by midnight on January 1st to register that you completed the challenge.
A random drawing from everyone who entered will award 4 prizes, including a $500 State Park gift certificate as the Grand Prize.
To enter the Photo Contest, submit up to 3 photos taken on January 1st at any state park. Photos must be uploaded to the contest site by 11:59 on January 1st.
Prizes for both contests include Virginia State Park gift certificates and loyalty points which can be used for overnight stays, picnic shelters, and annual park passes.
Here are four beautiful Virginia State Parks in Northern VA, all hosting special events and a variety of First Day Hikes.
First Day Hikes at Leesylvania State Park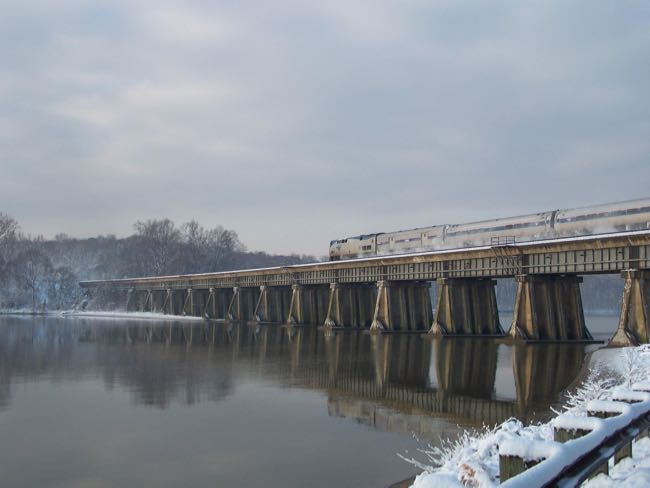 Bring in the New Year with a guided First Day Hike led by two former staff that are experts on Leesylvania State Park. The hike will begin at the Visitor Center with a quick tour of the history museum. Then, enjoy a 90-minute walk down the Potomac Trail to Freestone Point, through Lee's Woods Trail, and back to the Visitor Center. After the hike, enjoy s'mores and drinks at a bonfire. Register for the hike by December 30th (703-583-6904). Pets are welcome to join, but the trail is not accessible for strollers. Free; 1:00 – 3:00.
Plan your visit: Leesylvania State Park Hike Through History
First Day Hikes at Mason Neck State Park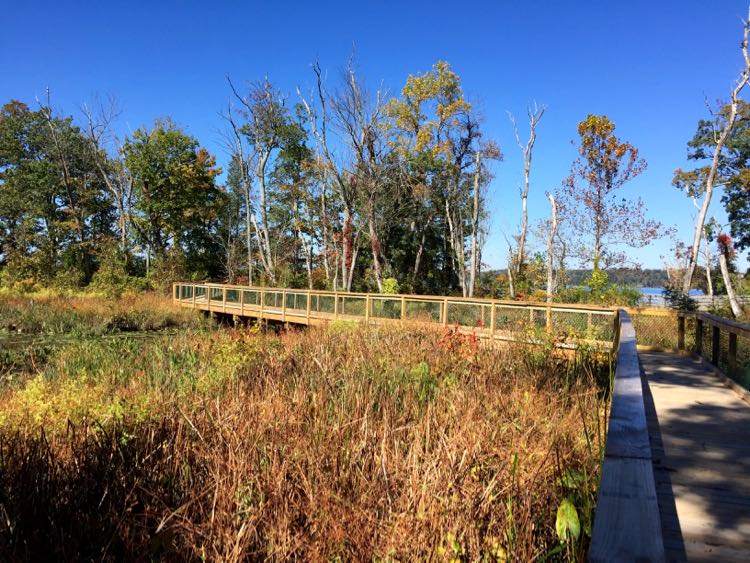 Mason Neck State Park is offering three guided hikes of varying lengths and difficulties. Each trail has a rating, but none are more than moderate in difficulty and all feature the opportunity to see some wildlife. At 10:00, join a 3.5-mile hike of moderate difficulty but at an easy pace. At 11:00 the challenge increases with a fast-paced hike incorporating several trails that will cover 5.5 miles. Finally, at 3:00 pm join a leisurely stroll on the lovely Bay View Trail covering 1 mile and at an easy pace. Mason Neck is a dog-friendly park, but your four-legged friend must be on a leash at all times. Park entry, parking, and all activities are free on January 1st.
Plan your visit: Mason Neck State Park: Nature and Outdoor Fun in Northern Virginia
Shenandoah River State Park First Day Guided Hike
The Friends of Shenandoah River State Park will join guests in a one-mile, easy walk down the Overlook Trail to the Culler's Overlook and gorgeous views of the river. The mostly flat, compacted dirt trail is suitable for strollers and the park is pet-friendly. In 2019, over 200 hikers and many four-legged friends kicked off the year at the park. After the hike, enjoy light refreshments at the visitor center. Free; 1:00 – 2:00.
First Day Hiking Trails at Sky Meadows State Park
Start the new year with a stunning sunrise when you hike to one of the overlooks at Sky Meadows State Park. The gates will open at 5:30 am on New Year's Day and admission to the park is free all day. Later, join a park historian and naturalist for a fun fusion of history and nature. The ranger will lead an easy, 2-mile guided hike featuring farmland vistas and forested bottomlands. Stop in the Log House for light refreshments after the hike, and tour the historic Bleak House. The guided hike begins at 11:00 am.
Plan your visit: Explore Sky Meadows State Park in Northern Virginia
First Hike Fairfax at County Parks
The Fairfax County Park Authority joins in the New Year fun with First Hike Fairfax to get you outside and on the trail. They've picked five family-friendly starter hikes at some really great parks in Fairfax County. Here's how the contest works:
Pick your hike from the First Hike Fairfax website.
Grab a friend or family member or head out alone and hit the trail. You must complete your hike on January 1st to enter.
Upload your favorite photo from your January 1st hike to enter the First Hike Photo Contest.
Prizes include Rec Center passes and park gift cards to help you stay active.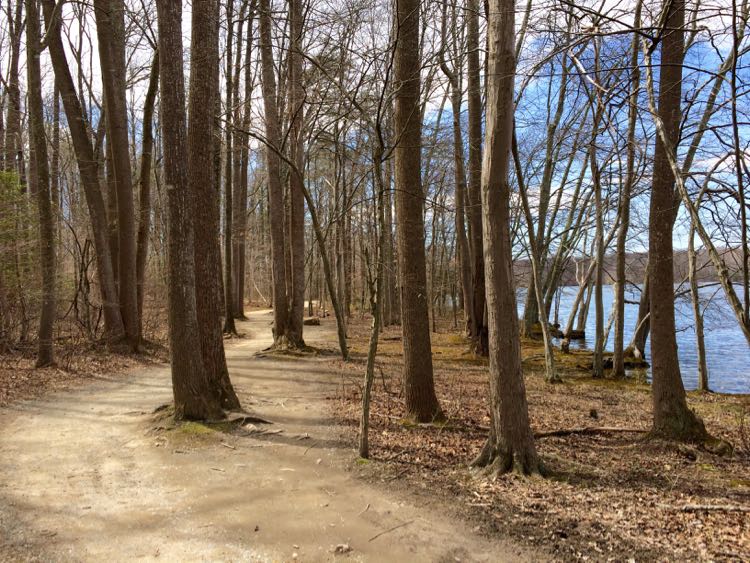 Learn more about four of the parks participating in Fairfax First Hike:
First Day Hikes in Prince William County
Several Prince William County parks and battlefields will kick off 2020 with guided First Day Hikes:
Find more special events and fun in our guide to 2020 January Events in Northern Virginia.
Virginia State Park Mobile App
Did you know there's a free mobile app you can use to find and research Virginia state parks? The app includes park information, event calendars, and terrain maps that you can download for offline use. The maps can be slow to load. We suggest downloading over a fast connection before you head to the park. Once you hit the trail, you can record your route, add waypoint photos, and share your finds on social media.
Will you be kicking off the new year with Virginia First Day Hikes? Please tell us about your First Day hiking experience in the comments below. Thank you and happy hiking!
Follow Fun in Fairfax VA on Facebook, Twitter, Pinterest, or Instagram for more great hikes, events, dining, and fun in Northern Virginia and surrounding areas.