Lake Accotink Park in Springfield is the middle child of the Fairfax County lake parks—smaller than popular Burke Lake, not as active as Lake Fairfax, but with a charm all its own. The 55-acre lake stretches from a dam at the park's southern end to marshes and the Accotink Stream Valley to the north.
With plentiful free parking and proximity to the beltway, Lake Accotink is a nice spot to spend a day biking, hiking, boating, or just lazing by the water.
Update: The Lake Audubon Trail is closed near the dam until 2023 for bridge construction. Hikers can not complete a full circuit around the lake until the new bridge opens.
A 4-mile loop trail circles the lake and part of the Accotink stream valley, and is popular with bikers and hikers. If you park near the marina, you can head over the wooden footbridge and up the eastern side of the lake, or cross below the dam and up the west side of the lake. Either way, you'll be on a wide stonedust path with some steep sections.
If you don't want to cover the full 4-mile loop, focus on the eastern side of the lake. The trail here is part of the Fairfax Cross County Trail (CCT) and hugs closer to the shore with some nice viewpoints. If you plan to walk the full loop, check the map for the turning point to head south again, and for a path that avoids the Danbury Forest neighborhood. (Bikers will find it easier to pass through the edge of the neighborhood streets.)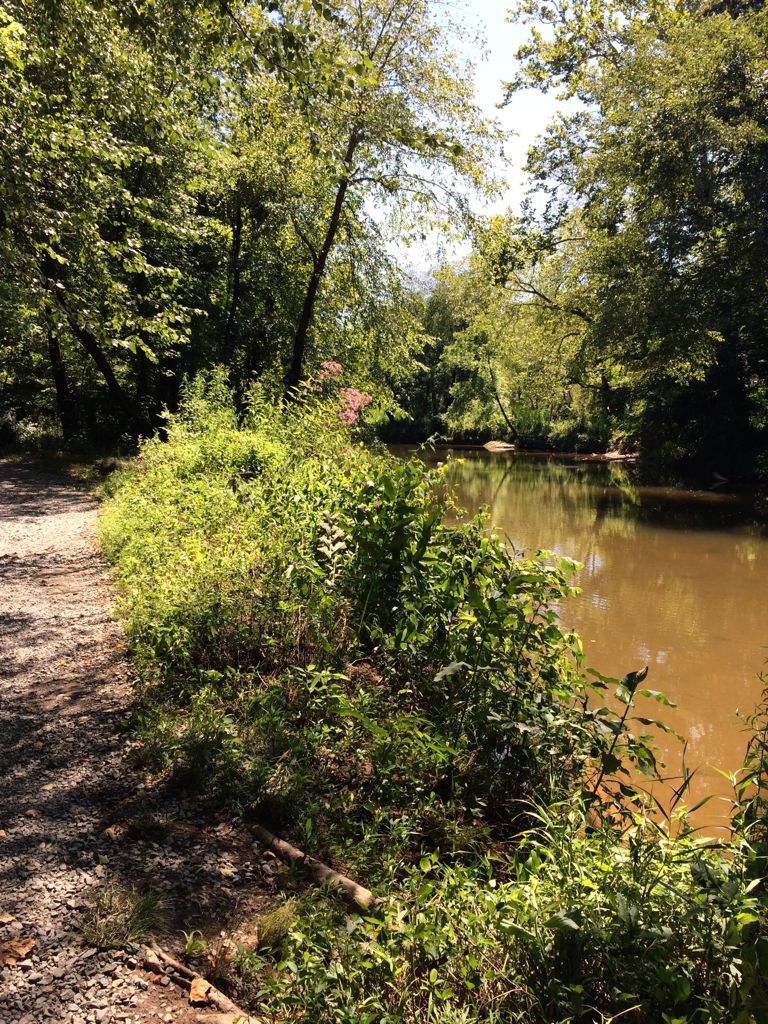 If you're looking for a more relaxing activity, you should not pass up the sparkly awesomeness of the Accotink paddle boats. For only $11.00 you can paddle the lake for an hour in shiny, kitschy comfort ($7.00 per half hour). A less sparkly canoe rents for only $6.00 an hour.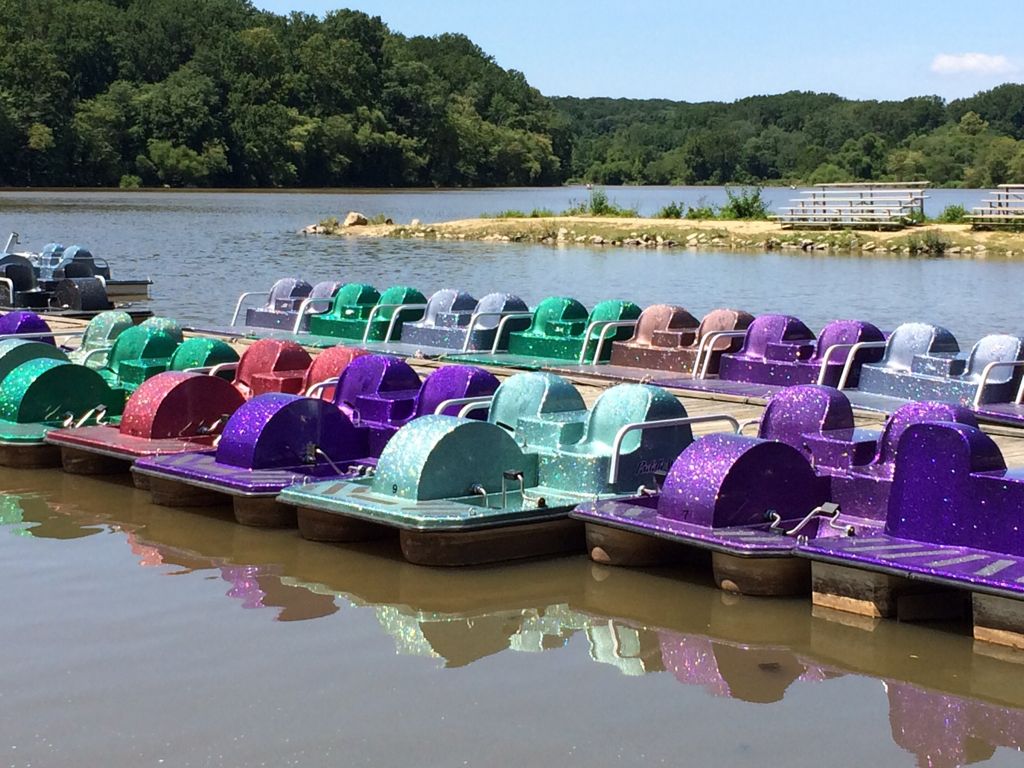 Other family-friendly options include the Lucky Duck 9-hole mini-golf course, picnic areas, and a lake tourboat. The antique carousel is currently closed, but the snack bar is open with soft serve ice cream available.
Like all Fairfax County parks, Lake Accotink has special activities and events—Campfire Saturdays combine nighttime nature with campfires and s'mores and there are free summer concerts every year.
Lake Accotink Park Essentials
Lake Accotink Park is located at 7500 Accotink Park Road in Springfield, Virginia. Find information on park events and the latest alerts on the Fairfax County park website or call
703-569-3464.
Location Tip: GPS maps may send you to a smaller parking area on Heming Ave. Our map link shows the larger parking area near the train trestle, dam, and marina. Look for the intersection of Accotink Park Road and Highland Street then follow the signs.
Follow us on Facebook, Twitter, Pinterest, and Instagram for more fun travel in and from Northern Virginia.