Bluebells and other spring wildflowers carpet the ground throughout Northern Virginia, which, happily, motivates us to take frequent walks. Here are some of the blooms to watch for on local trails, along with a few of our favorite walks for enjoying these short-lived spring beauties.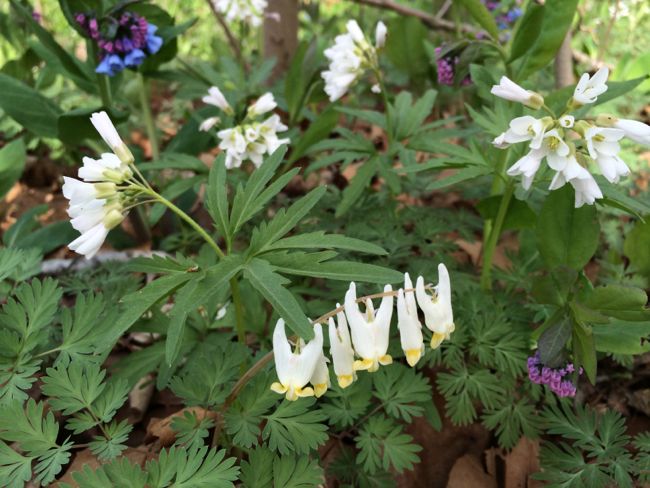 Note: We're still learning about Virginia ephemerals, and our friends at Green Thumb Gardening provided expertise identifying many of these flowers. We also used the beautiful VirginiaWildflowers.org site and highly recommend it for anyone who wants to learn more about our native flora.
Virginia Bluebells
Our favorite spring wildflower is the Virginia Bluebell, which takes over sandy portions of the Potomac Heritage Trail and other stream valley trails every April. They generally start growing and spreading in late March, and peak in mid to late April.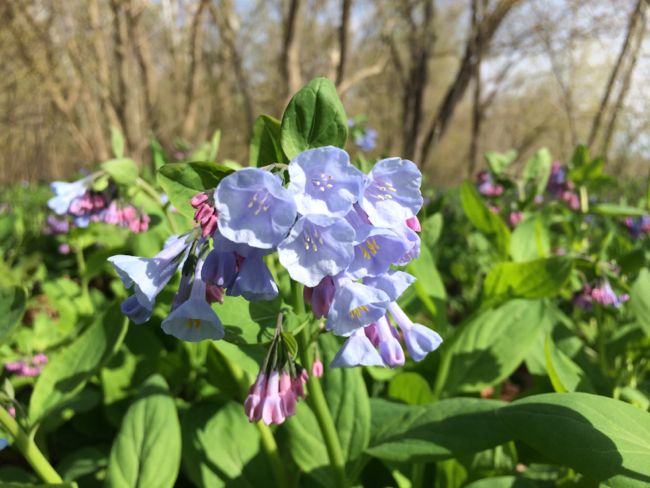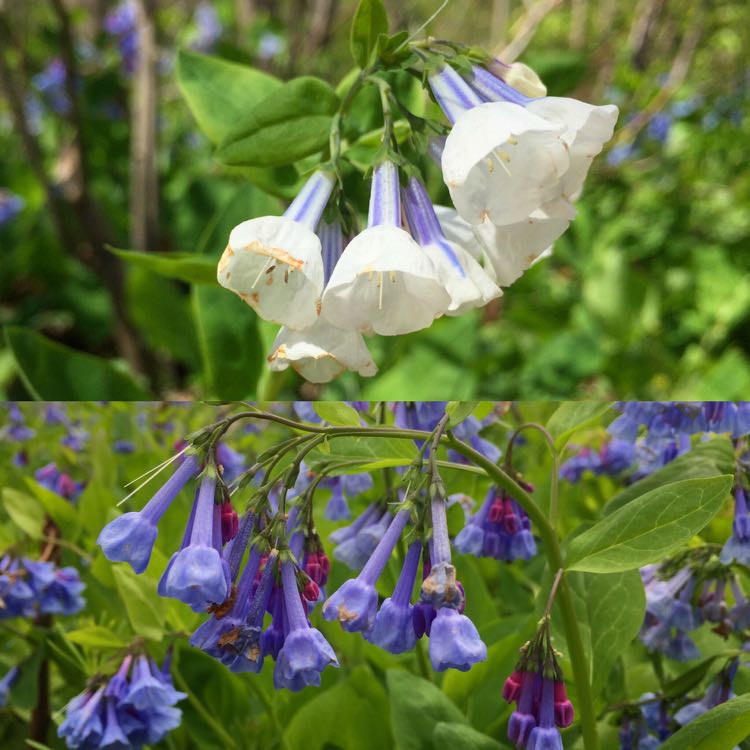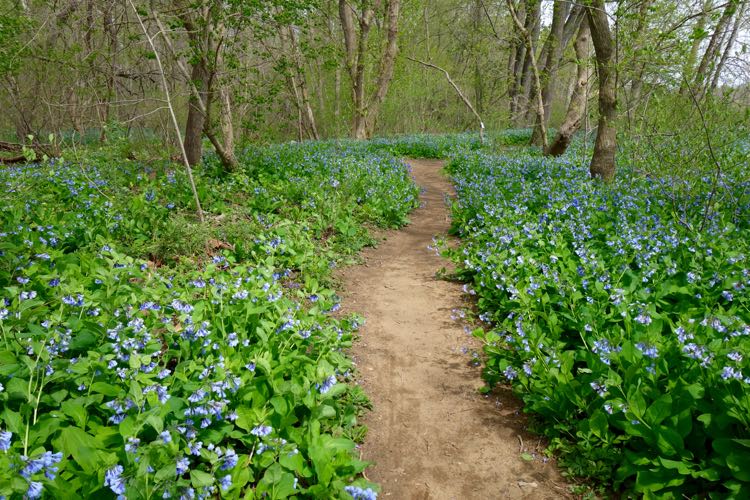 Our favorite place to see Virginia bluebells is on an easy hike at Riverbend Park in Great Falls, Virginia. Scroll down for more great spring wildflower hikes in Northern Virginia.
Red Trillium
There are red and white Trillium in Virginia, but we have mostly seen the red variety on local walks. Three leaves, three inner leaves, three petals; they're like a beautiful math formula.
A helpful reader shared this tip on Facebook:
[quote]By far the most popular springtime activity on the Thompson Wildlife Management Area is viewing wildflowers where, at the higher elevations, a remarkable display of large-flowered trillium occurs.[/quote]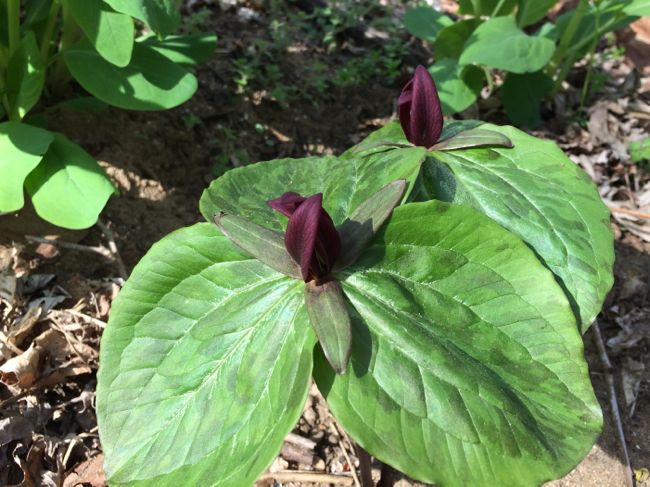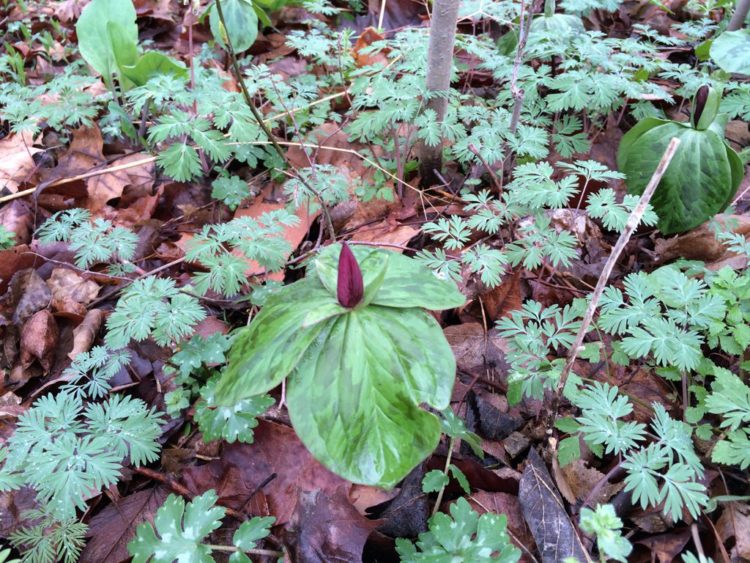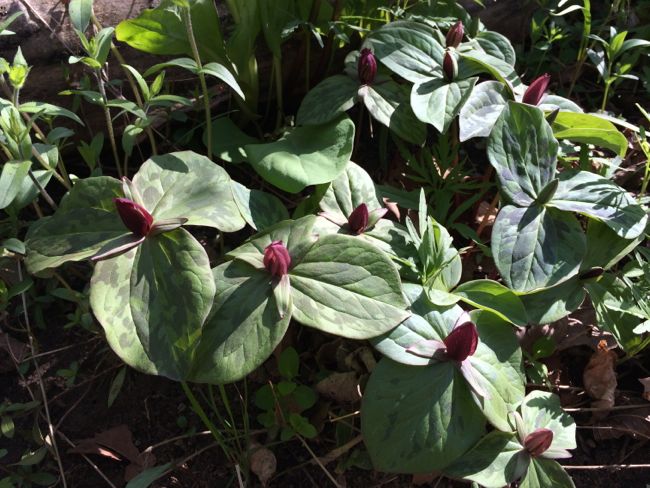 Dutchman's Breeches
Adorably shaped and named, these white blooms generally last several weeks.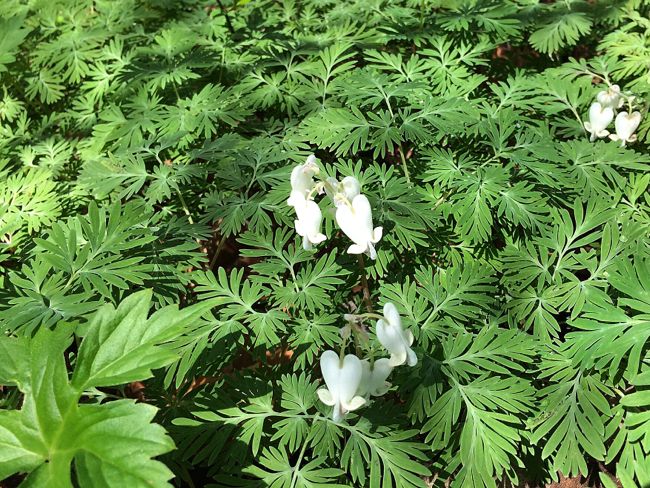 Bloodroot
Creepily named, but lovely and delicate, these white flowers really stand out in a leaf-covered forest.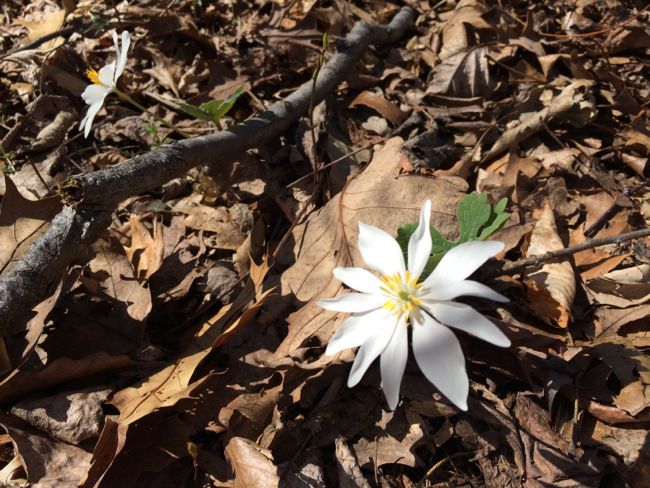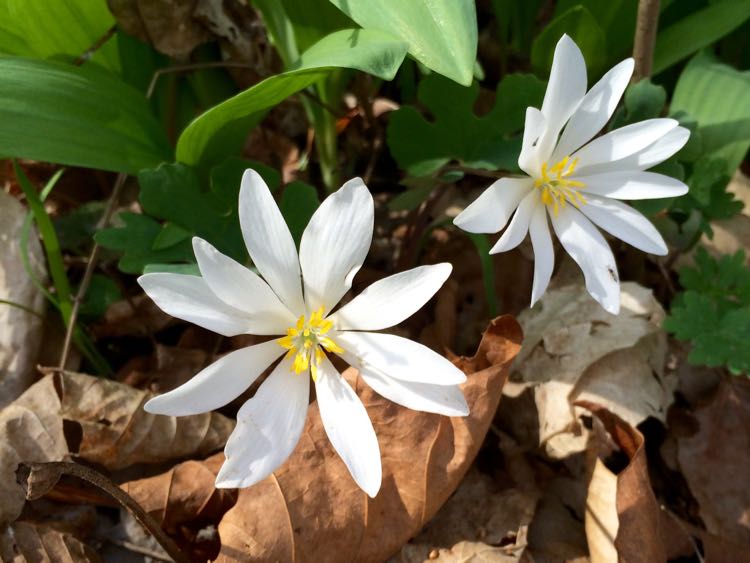 Trout Lily and Toothwort
The yellow Trout Lily bloom and are gone in a flash, but Toothwort stay around for a while. The second picture gives a better view of the speckled leaves of the Trout Lily.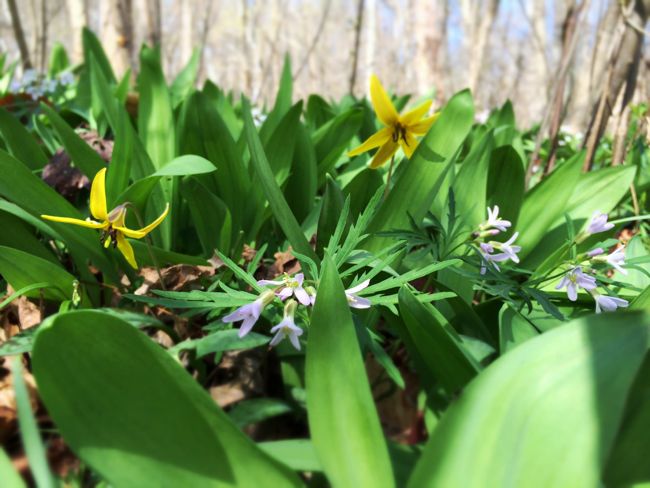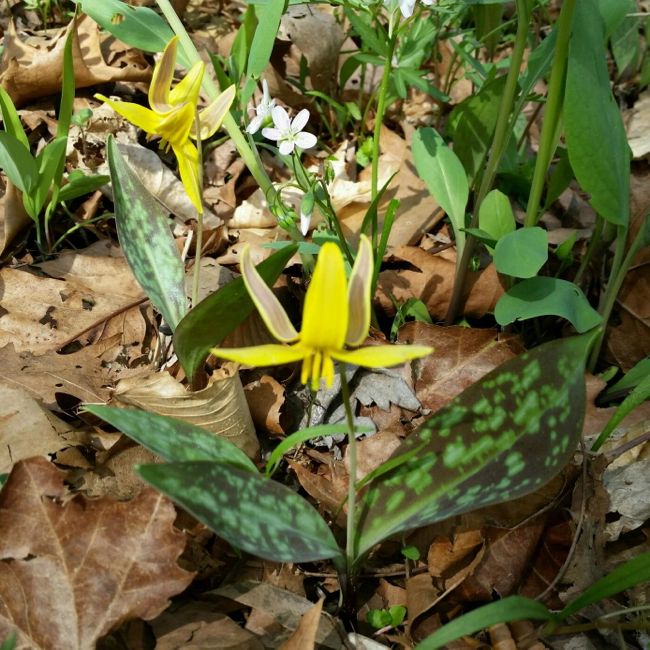 Spring Beauty
These delicate pink and white flowers grow in profusion along northern portions of the Potomac Heritage Trail at Riverbend and Seneca Parks. They are so pretty!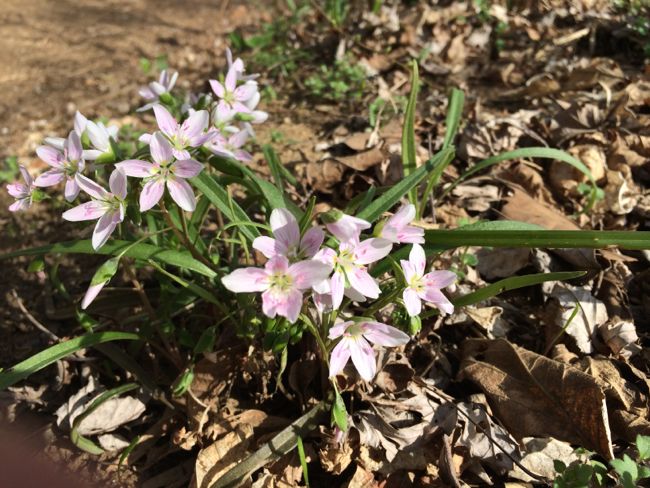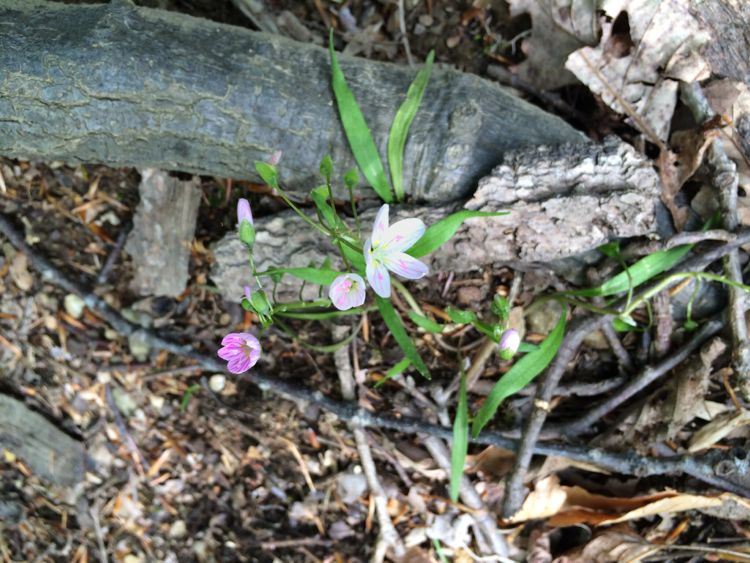 Polypore Mushrooms
I know they aren't wildflowers, but these polypore mushrooms are also beautiful. I think the smaller mushrooms on the log are a type of polypore called Turkey Tail, but hopefully someone will comment if I've got that wrong.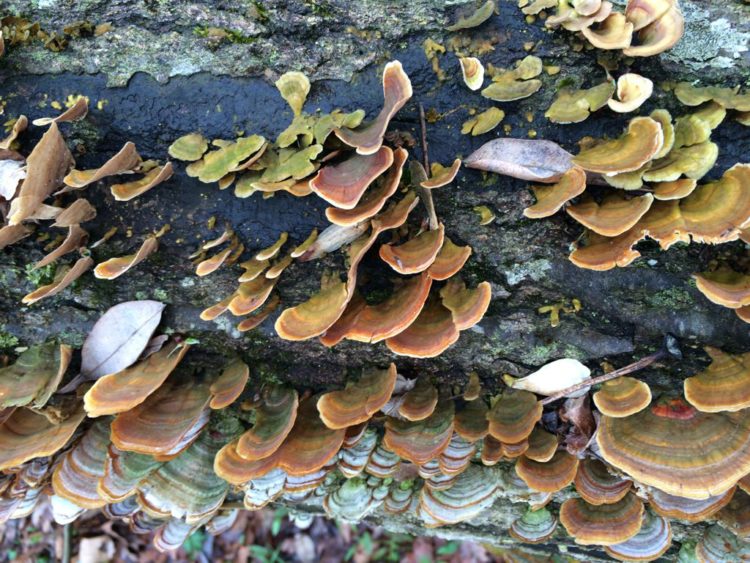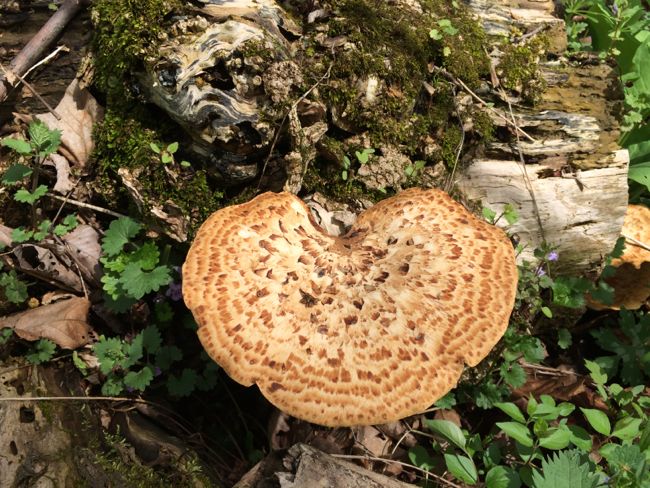 Fiddlehead Ferns
I know, also not a wildflower, but fiddleheads are so cool they are worth looking for. They almost look like little seashells.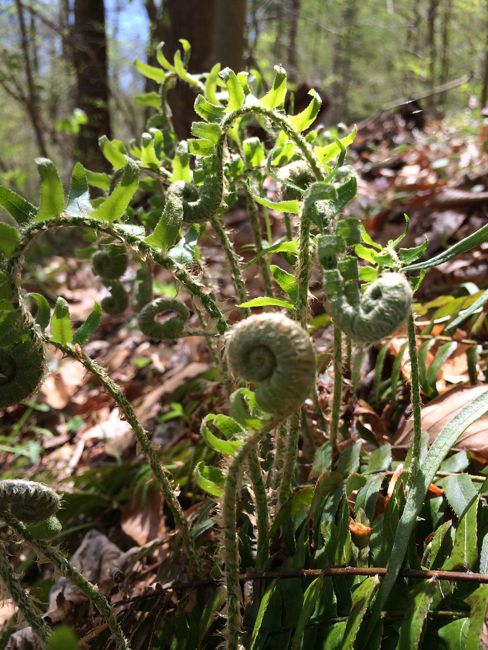 Wild Blue Phlox
Growing in masses along the Potomac Heritage Trail in Spring, phlox looks beautiful mixed in with the bluebells.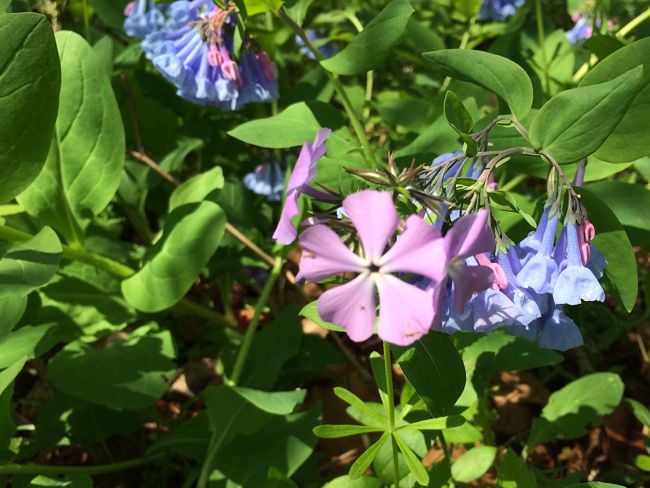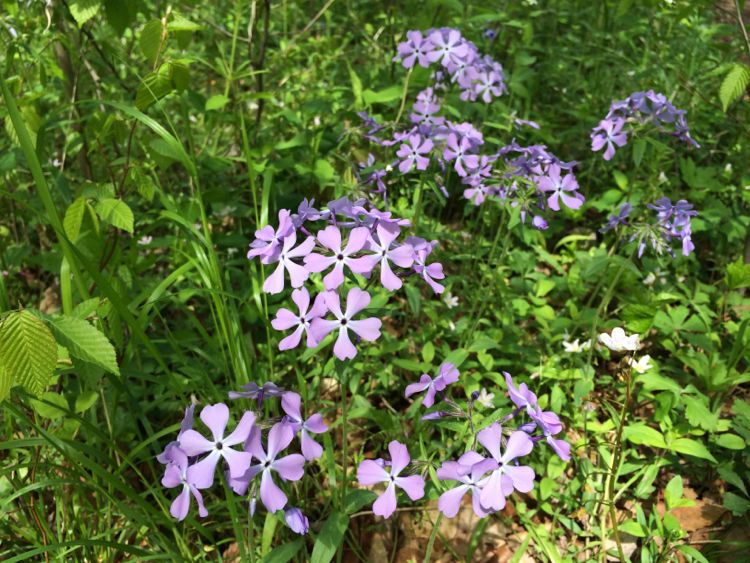 Flying Things
With so many beautiful birds around, be sure to take a break from looking at plants to look up in the trees. Here's a big Pileated Woodpecker that was hammering away above the trail at Scott's Run. A hiking family walked right under it but never looked up.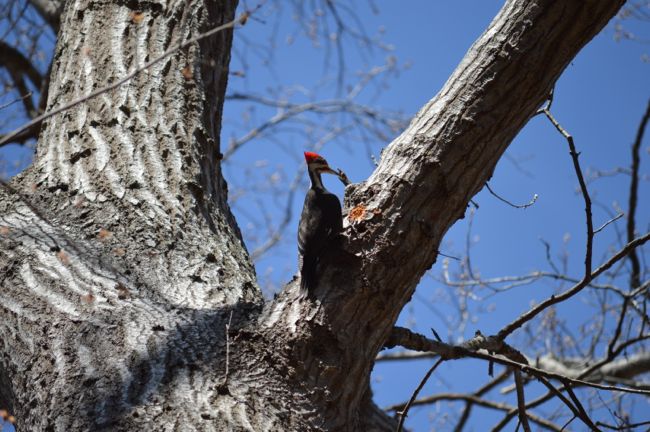 You'll also see lots of butterflies fluttering around the banks of the Potomac. Remember to stop and stand still every once in a while; it's amazing what you'll see.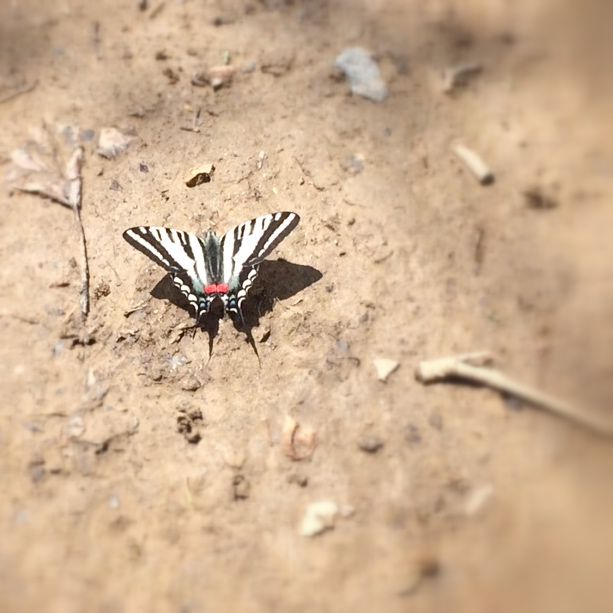 Where to Find Spring Wildflowers in Northern Virginia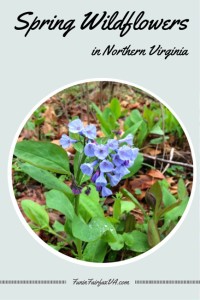 Here are some of our favorite hikes for enjoying spring wildflowers in Northern Virginia. They are abundant along the sandier banks of the Potomac River and other stream valleys. Click the link for hike info and location details.
We'd love to hear what spring wildflowers you have seen in Northern Virginia. Please share you tips on favorite trails and places for a flowery spring wildflower hike in the comments below.
Follow us on Facebook, Twitter, Pinterest, and Instagram for things to do, places to explore, dine and drink discoveries, and year-round fun in Northern Virginia and beyond.