Updated on May 9, 2023 by Julie McCool
Our 10 fun things to do in Shenandoah County Virginia mix hiking, quaint towns, country flavors, local wine and brews, and American history against a backdrop of scenic beauty.
Many travelers pass through the county on busy Route 81, but there are so many reasons to slow down and explore. At less than a two-hour drive from Washington DC, Shenandoah County makes a lovely day trip, especially when fall colors and spring flowers emerge. But if you have the time, we highly recommend a longer visit.
Disclosure: This article may contain affiliate links. We will make a small commission from these links if you order something, at no additional cost to you.
Things to Do in Shenandoah County
One of the best views in the area is a steep, two-mile hike up to a ridge and rocky summit on Big Schloss in the Wolf Gap Recreation Area (4 miles out and back). During the fall, foliage views from the summit and along the trail are absolutely outstanding.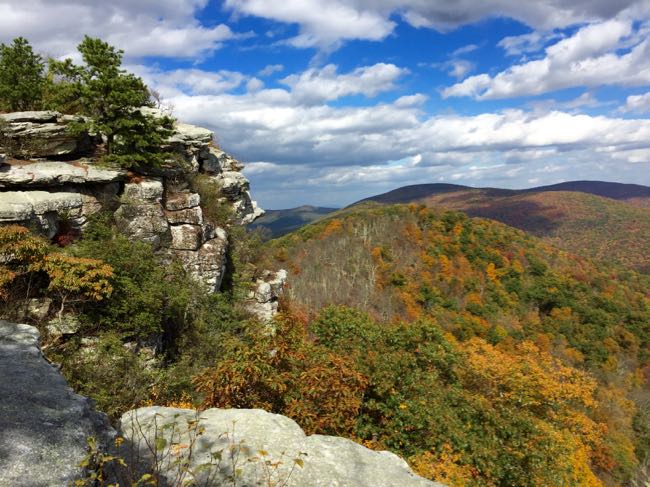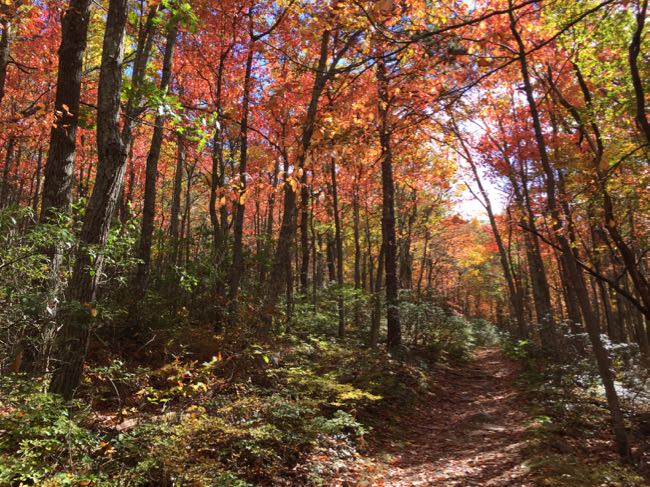 The Woodstock Tower Trail in Woodstock offers dramatic westward views with a much shorter hike. The challenge here is the steep, dirt road that switchbacks it's way to the tower. Unfortunately, we were stopped short of the summit by a stuck RV (not a good place to bring an RV!) so we'll have to visit on a return trip.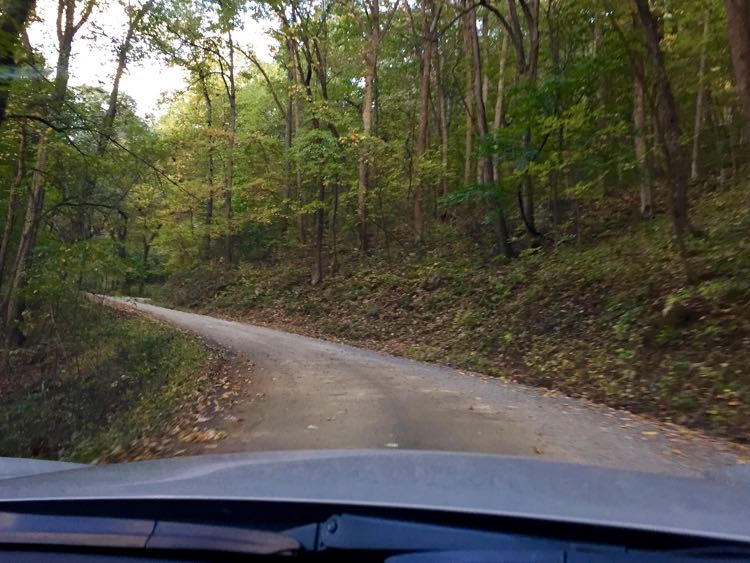 Enjoy heights of a different sort from a footbridge over the North Fork Shenandoah River on Chapman Landing Road. The 24-foot high bridge, used by locals to reach work and school when the low concrete bridge is flooded. The bridge is easy to reach from the Inn at Narrow Passage (info below).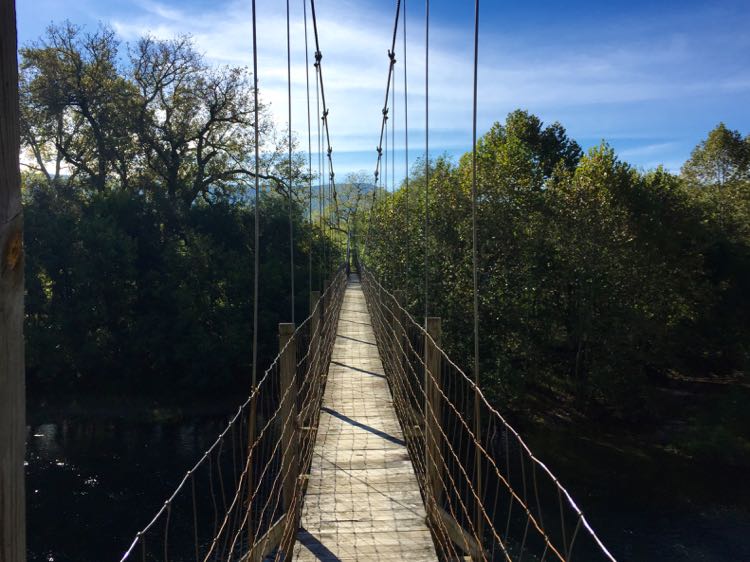 The Shenandoah Heritage History Museum at Edinburg Mill is packed with engaging and diverse displays about the heritage of the valley ($3 admission). Learn about how transportation and travel evolved on the great valley pike, aka route 11, from its early use by Native Americans, to its near destruction during the Civil War, to it's current use connecting towns throughout the valley.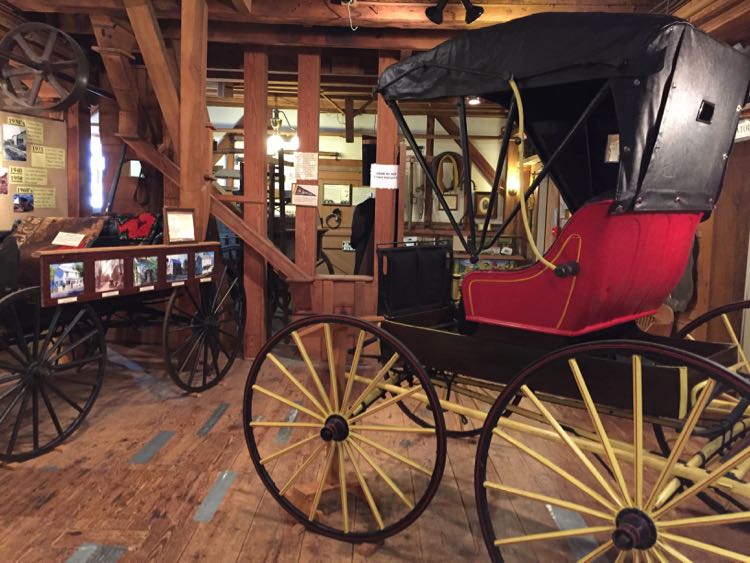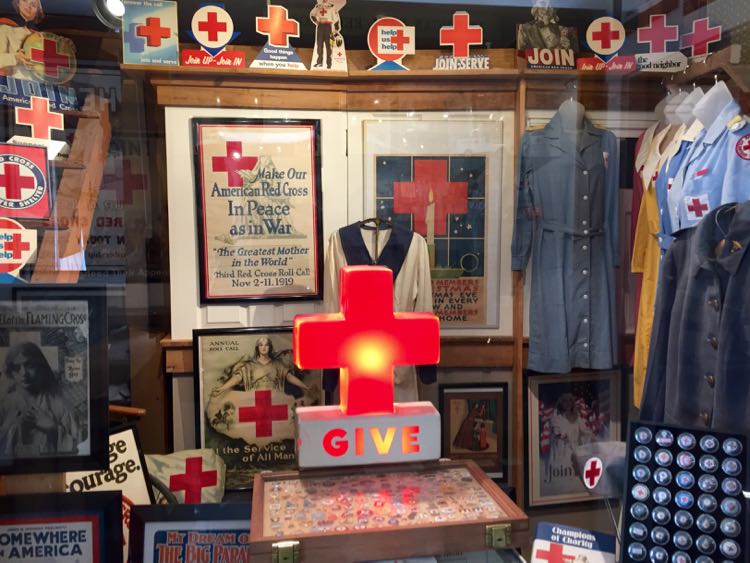 Continue south on Route 11 to Mount Jackson and turn left on route 720 to reach the beautiful Meem's Bottom Covered Bridge, a 204-foot single-span Burr arch truss across the North Fork. The bridge has been burned and rebuilt several times, but it retains it's architectural charm. Visitors like to drive and walk through the bridge, so approach with caution. The bridge is next to a corn field. During the fall, visitors can tackle a corn maze and send the kids down a 60 ft barn slide.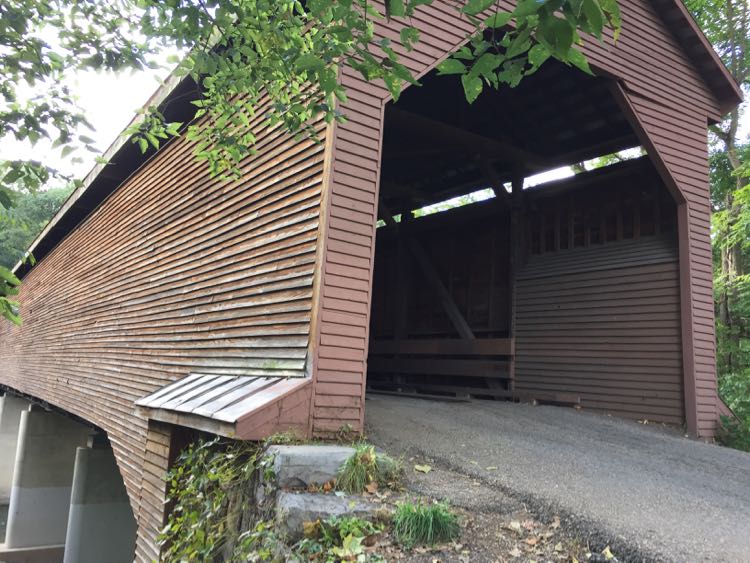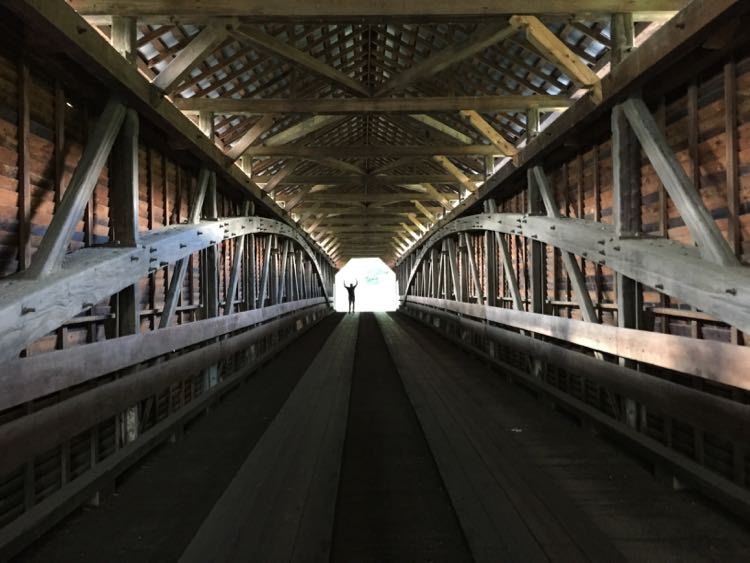 Continue under highway 81, and turn left on 950 to reach Route 11 Potato Chips, which moved from its earlier route 11 location. You can't tour the factory, but you can watch the process through large windows. Best of all, chips are available to sample and purchase.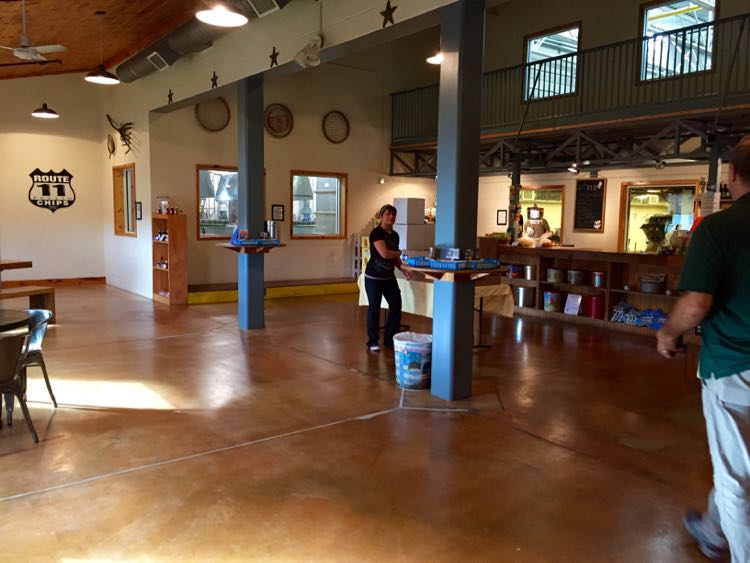 Drink and Eat Local in Shenandoah County Virginia
Woodstock Garden Cafe is a nice stop for lunch, especially when the weather is warm and you can enjoy a table in the greenhouse. Enjoy sandwiches, salads, and daily specials in a relaxed, casual setting.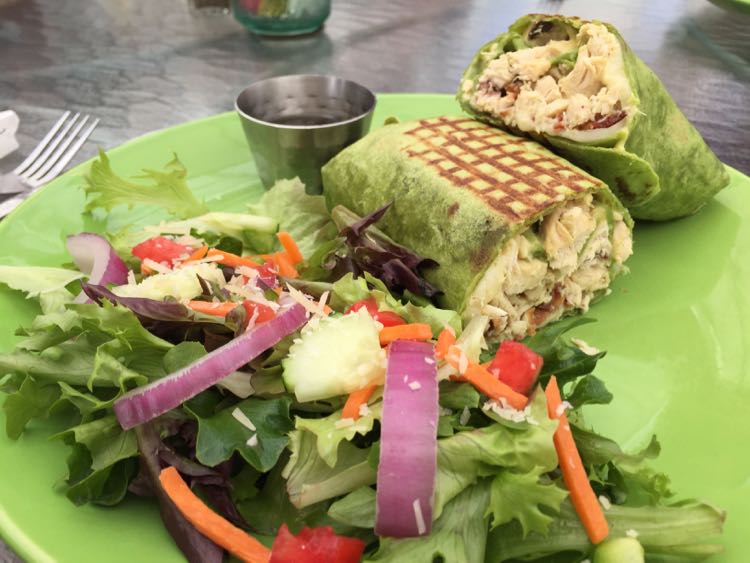 In the center of town, Woodstock Brewhouse, offers a nice selection of Virginia craft beer along with huge pretzels and tasty flatbread pizzas. The open space is hopping on Thursday nights when live music amps up the volume and the energy.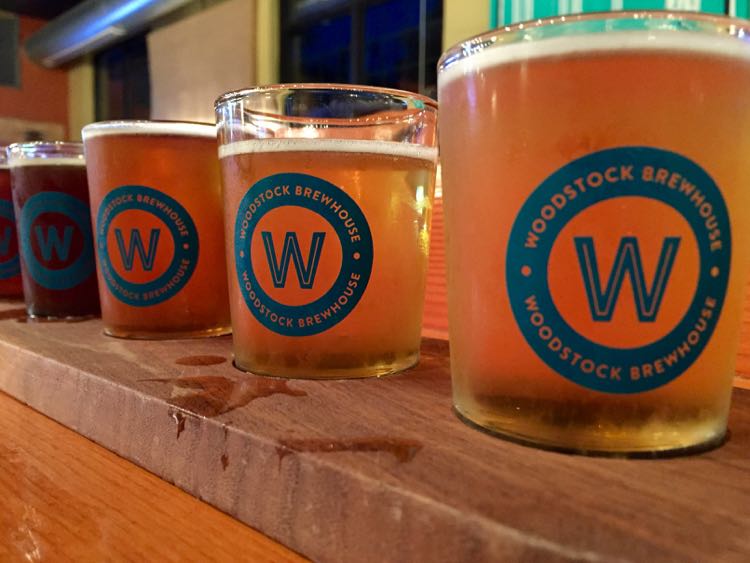 Beans Barbecue serves huge plates of pulled pork, ribs, and beans in a barebones setting in an old firehouse in downtown Edinburg.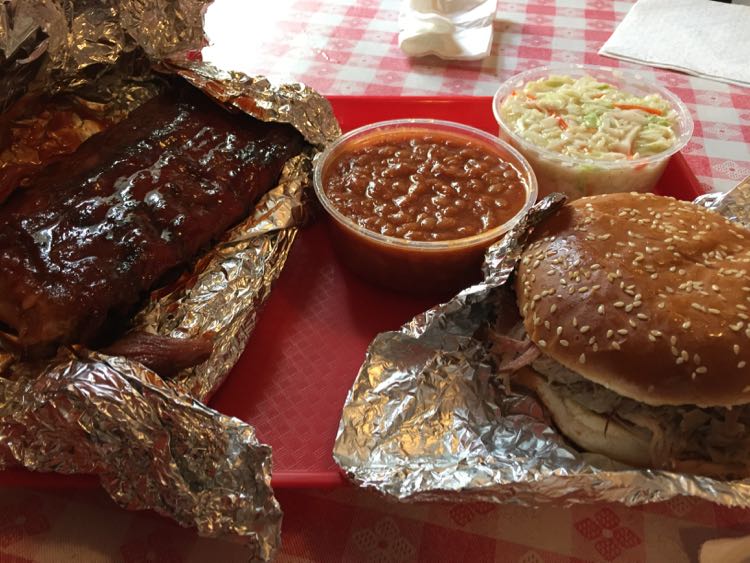 Another stop on the Shenandoah Spirits Trail is Shenandoah Vineyard, one of the earliest wineries in Virginia. Jim and Emma Randel first planted their vines in 1976 and Emma still presides over the business. Enjoy a tasting in the barn or take a seat on the patio and soak in the view. There are 13 Shenandoah Valley wineries, breweries, and distilleries on the Spirits Trail. Take your time and your designated driver, and visit a few of them.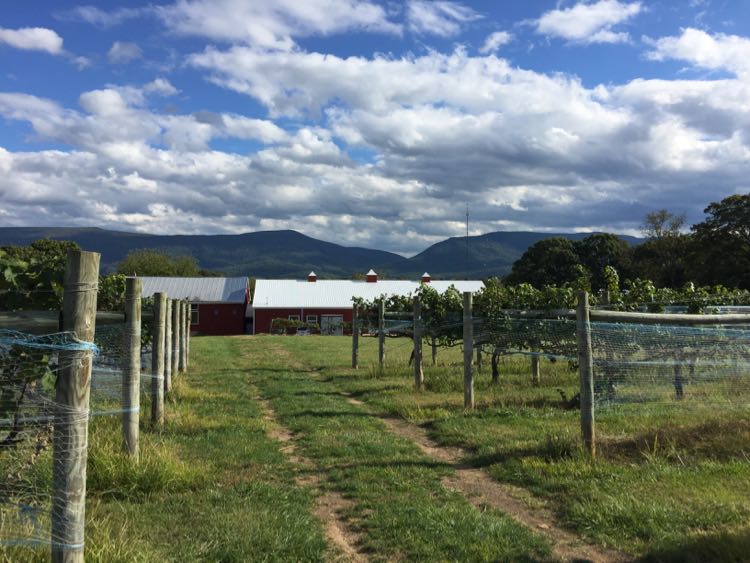 Further southwest in the little village of Quicksburg, Third Hill Winery at De Mello Vineyards operates out of a beautiful barn with expansive patios and vineyard views. The warm climate produces tasty red wines like Chambourcin and Cabernet Franc, and we are fans of their Viognier. Try one of the Chambourcin-filled chocolates for a delicious treat.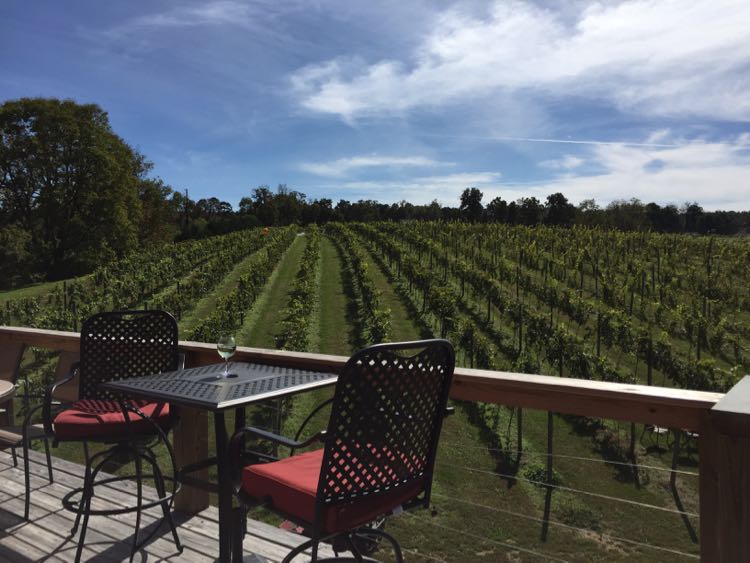 Where to Stay in Shenandoah County, Virginia
Edinburg makes a nice home base for exploring Shenandoah County, and the Inn at Narrow Passage has been welcoming guests for many years. The inn offers 12 rooms, many with fireplaces and canopy beds, plus larger bedrooms that are ideal for families.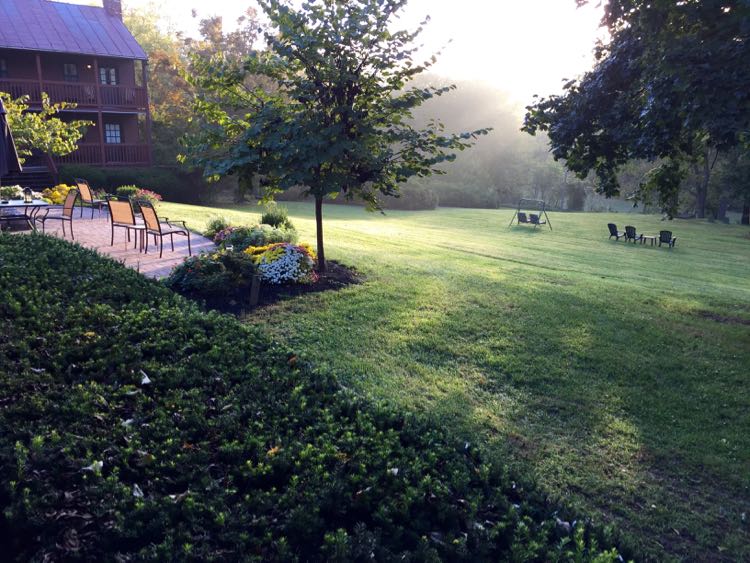 The patio and lawn are perfect for relaxing. Allow time to try the nearby footbridge above the North Fork river.
There are many more things to do in Shenandoah County that we look forward to exploring on a future visit. Shenandoah Caverns, The Virginia Museum of the Civil War and local battle sites, art galleries and murals in Strasburg, and more stops on the Artisan, Spirits, and Wine Trails are on our to do list. And we still need to make it up to Woodstock Tower and that incredible view.
Do you have other suggestions for visitors to Shenandoah County? Please share your tips if the comments below. Thank you and happy travels!
For more information about things to do in Shenandoah County, visit:
Visit Shenandoah County Tourism | Facebook | Twitter | Instagram
These related articles will help you plan a road trip through the Shenandoah Valley:
Visit Shenandoah County hosted our visit so that we could discover and explore things to do in Shenandoah County and share findings with our readers. All opinions, text, and photos are our own.
Follow Fun in Fairfax VA on Facebook, Twitter, Pinterest, and Instagram for more fun places to visit and things to do in Northern Virginia and surrounding areas.