Updated on May 9, 2023 by Julie McCool
Here are 10 Great Falls Park alternatives worth visiting when park entry lines back up with crowds clamoring for scenery, picnic spots, and time with friends and family. You will not enjoy the same dramatic waterfall overlooks at these alternate destinations, but you will enjoy beautiful nature and hopefully, much less time in your car.
We absolutely love spending a day in Great Falls Park, and so do many other residents and visitors in the Washington DC region. On warm weekends and holidays, the parking area can become so crowded that the entrance station closes to new visitors until others leave. On those days, you can choose to wait (sometimes an hour or more) to enter Great Falls Park, or you can look for an alternative. Fortunately, there are several other beautiful parks nearby so you don't have to waste time sitting in your car.
Disclosure: This article may contain affiliate links. We will make a small commission from these links if you order something, at no additional cost to you.
Our 10 Great Falls Park alternatives are listed in two groups—eastbound and westbound—and in order of distance from the Great Falls visitor center. We've highlighted what you'll find at each destination, and linked to more detailed information so you can analyze your options. Nothing beats a beautiful day at Great Falls, but these options beat a long wait in the car.
Great Falls Park Alternatives Heading East
1.6 miles; hiking trails, river and park access via trail
Closest to Great Falls and with an excellent trail into the eastern end of the park. This is a bare-bones, small parking lot which also fills up quickly on warm days, but you may get lucky. Difficult Run is a great alternative if your priority is hiking.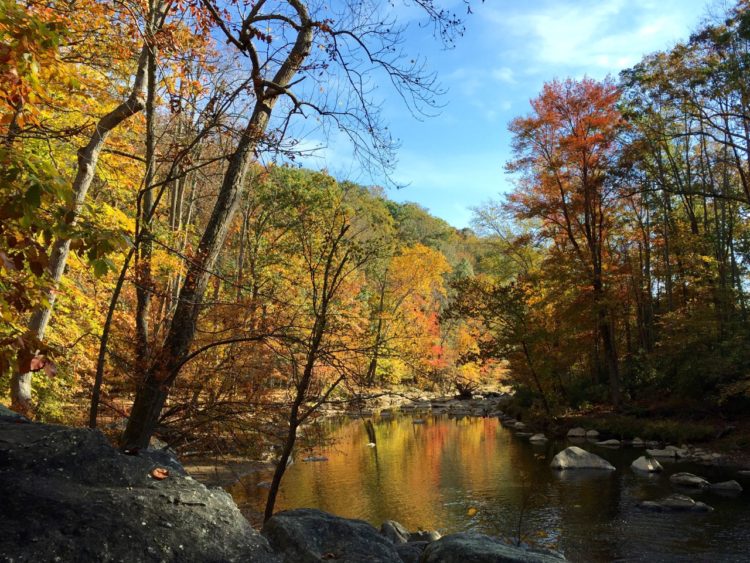 4.6 miles; trails, river access, waterfall
A bit further east, with more parking space in two lots and excellent woodland hiking. The most popular Scotts Run trail crosses streams and a steep hill to a small, but lovely waterfall emptying into the Potomac River.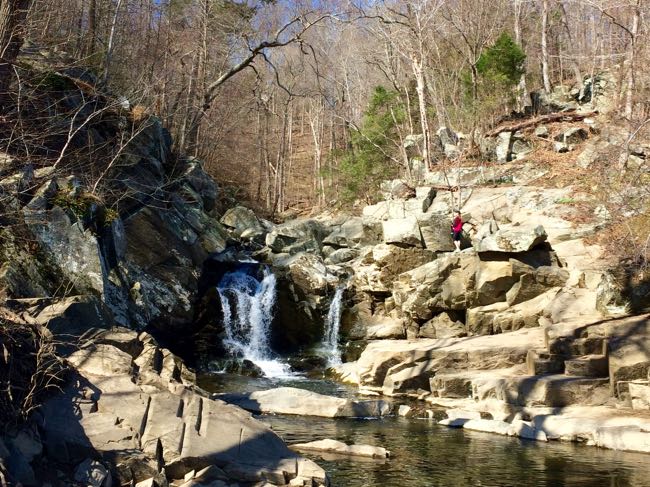 9.2 miles; picnic tables, trails, river access, restrooms open May – September
Accessed from the George Washington Memorial Parkway, Turkey Run Park is much less visited and there is plenty of parking. Trails lead steeply down to the river and a stretch of the Potomac Heritage Trail. There are several picnic tables near the parking lots.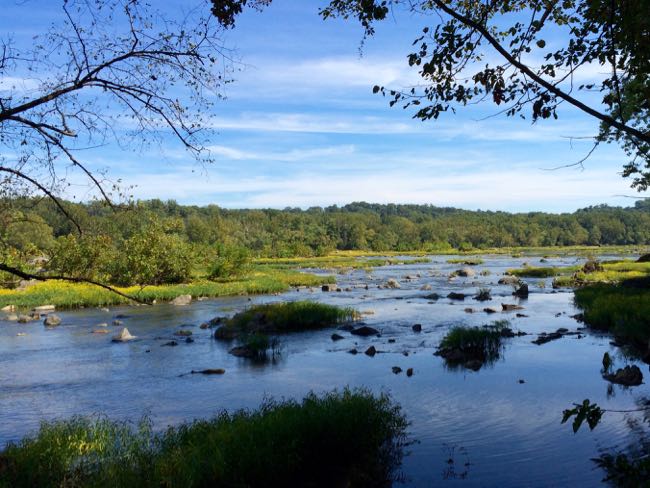 12. 2 miles; picnic area, trails, river access, nature center, birds of prey displays
This family-friendly park has a fun nature center and displays featuring birds of prey. There are easy woodland trails and a steeper trail that follows Donaldson Run down to the Potomac.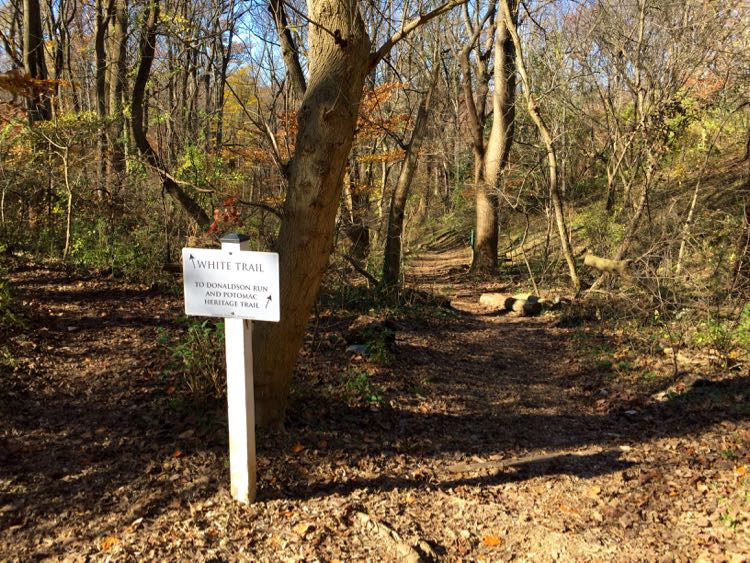 17.5 miles; trails, river views, rest rooms, statue and plaza
This island park is actually in Washington DC, but the parking area and access point is in Arlington Virginia. In addition to nature and Potomac River views, visitors enjoy nice hiking and a plaza with plaques and statues honoring Theodore Roosevelt.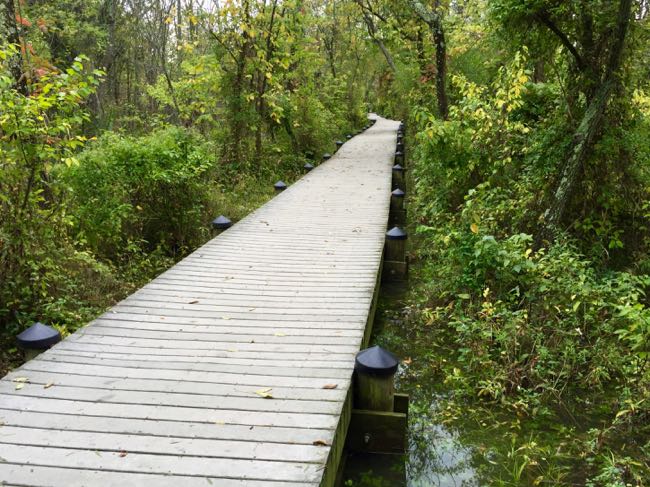 Great Falls Tavern and Chesapeake & Ohio Canal, Potomac, Maryland
12.4 miles; picnic area, trails, river access, visitor center
Across the river in Maryland is another national park with fantastic hiking and history. Note that nice weather also makes this Great Falls Park alternative extremely popular and the lines here can be just as bad as on the Virginia side. Hardy hikers will love the challenging rock scrambles and incredible views from the Billy Goat Trail. Boardwalks and paths on Olmstead Island allow easier access to excellent river and falls views.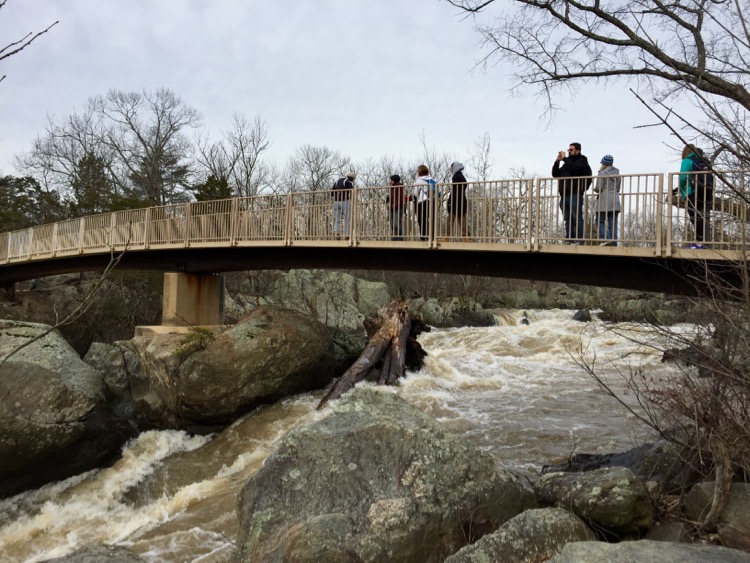 Great Falls Park Alternatives Heading West
4.5 miles; picnic area, trails, river views, visitor center
To our mind, this is the best Great Falls alternative on our list and it's just a short drive away. Riverbend has a nice visitor center with rest rooms, open picnic area, river access and views, and a variety of trails including a 1.5 easy walk to Great Falls Park. If the main parking area is full, try the nature center, or park near the entrance and hike in.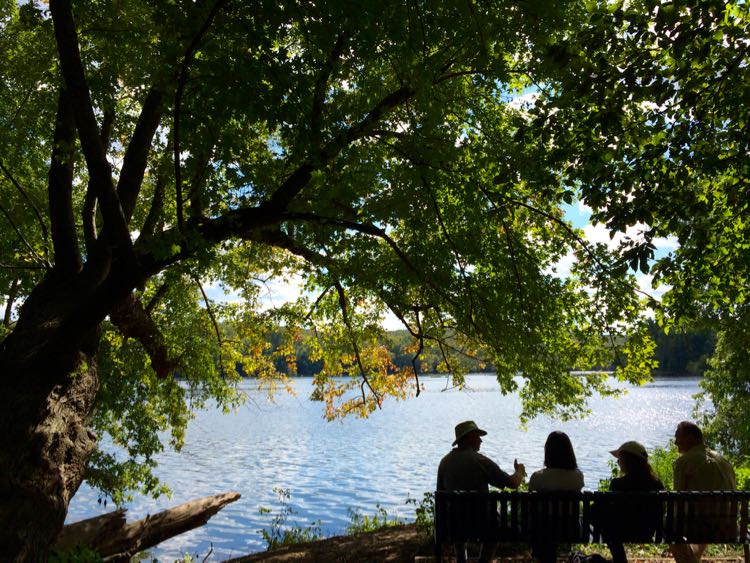 6.3 miles; picnic area, trails, visitor center and rest rooms
If your goal is a relaxing stroll and maybe a picnic, head to Meadowlark Garden in Vienna. You won't be near the river, but there is a nice pond and lovely trails through the gardens. In spring, this is one of our favorite spots in Fairfax County to enjoy cherry blossoms.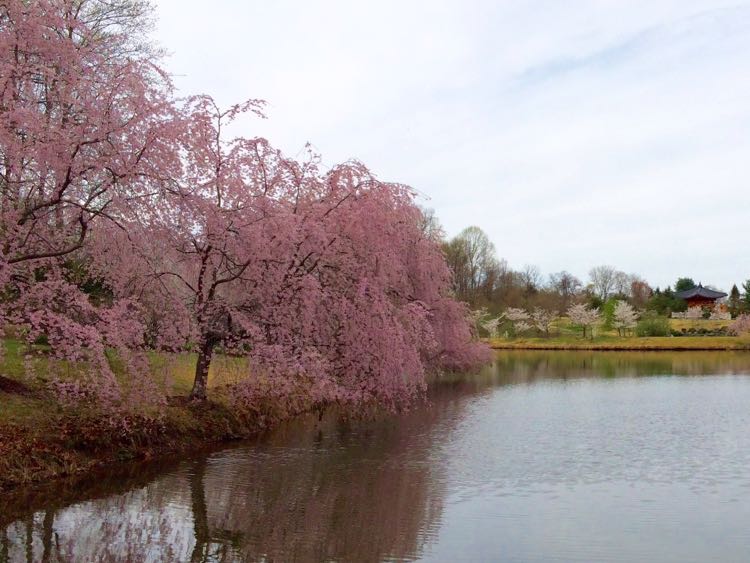 7.2 miles; picnic area, trails, lake views, visitor center, boating and pool in season
Another nice Great Falls alternative that's away from the river, Lake Fairfax Park is a very popular spot for picnics and a stroll by the lake. In summer, the crowds can overwhelm the popular Water Mine Waterpark, but you can usually find space for a picnic or a hike.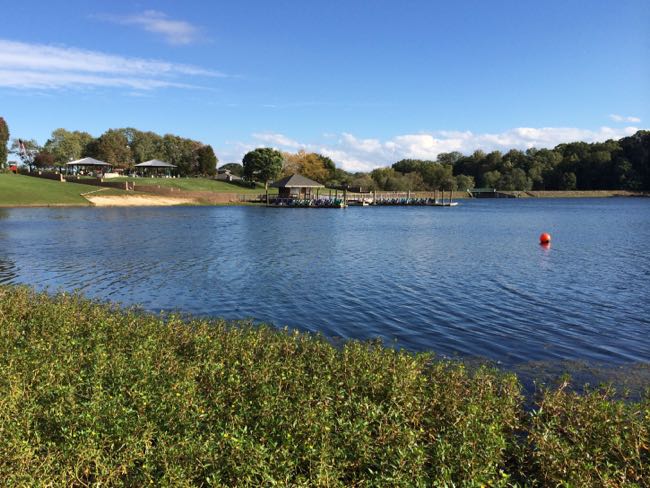 9.8 miles; trails, river access
If you tried to hike at Riverbend and found it full, continue heading west to the quieter Seneca Park. The park has nice woodland trails and a segment of the Potomac Heritage Trail and the parking area is rarely full.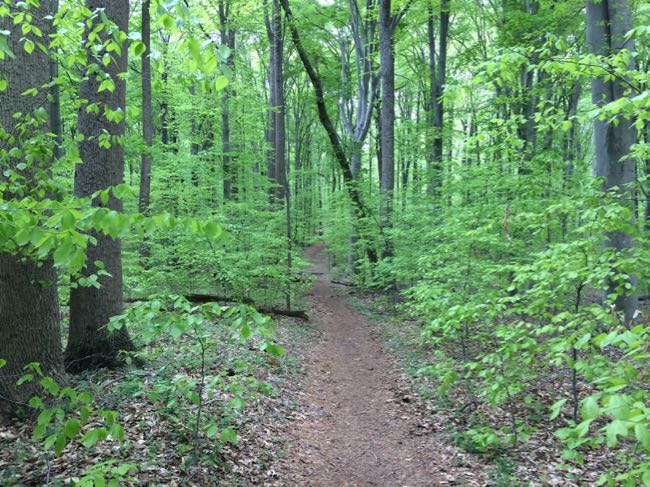 Warm weekend days mean a surge of visitors to popular local parks, and we hate to see folks wasting time idling in a car line instead of enjoying the fresh air. We can't guarantee that all of these Great Falls Park alternatives will have open spots when you visit, but we're certain at least some of them will.
If you know other Great Falls Park alternatives that should be on our list please let us know in the comments. Follow us on Facebook, Twitter, Pinterest, and Instagram for more fun places to explore in Northern Virginia and surrounding areas. Thanks!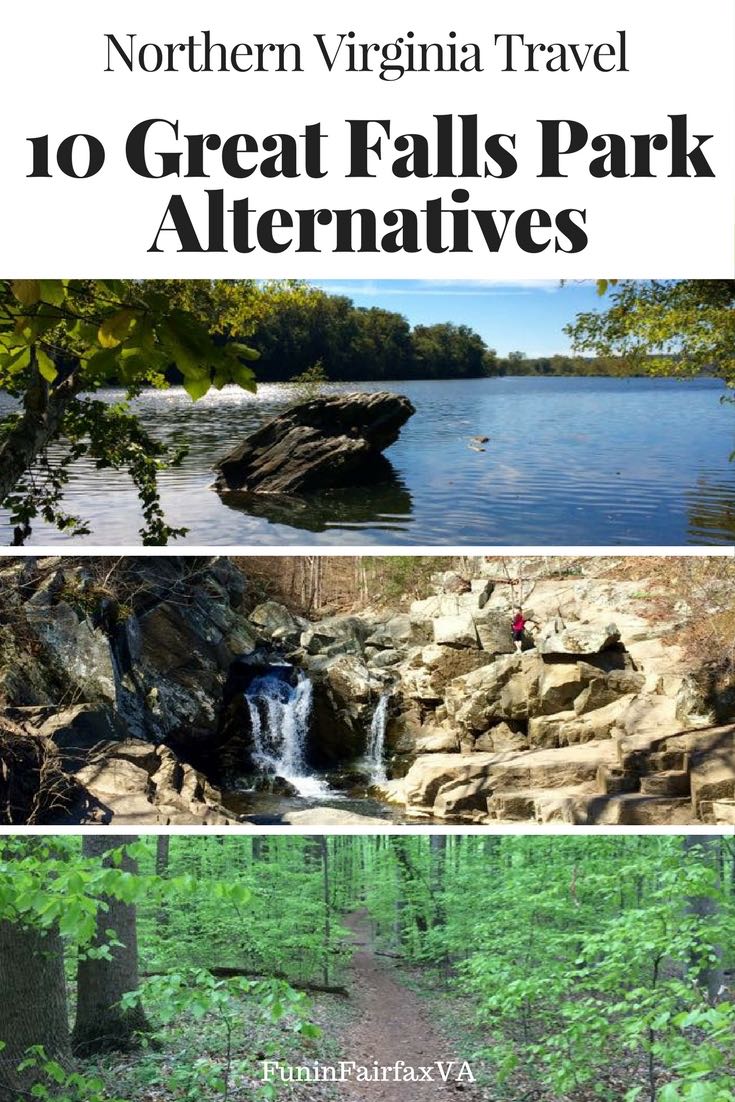 This article was published in 2017 and updated in 2018.