2020 January events in Northern Virginia include New Year's celebrations and First Day hikes, final holiday festivals, special MLK Day events, restaurant deals, and plenty of winter fun. There are a few holiday light shows ending January 5th, so move fast to catch the sparkle before they're gone.
Events are listed below in order of start date, with multi-day events listed first. As Virginians know, winter storms can interfere with weekend plans. Be sure to check ahead for inclement weather closures before you head out. And use these helpful tools for tracking Northern Virginia storms for the latest updates and warnings.
First Night and New Year's Day 2020 in Northern Virginia
Finish 2019 strong and kick off January 2020 with First Day events featuring family fun, live entertainment, and fireworks. Then, work off all those holiday treats with a First Day Hike and the chance to win prizes at Virginia State Parks and Fairfax County Parks.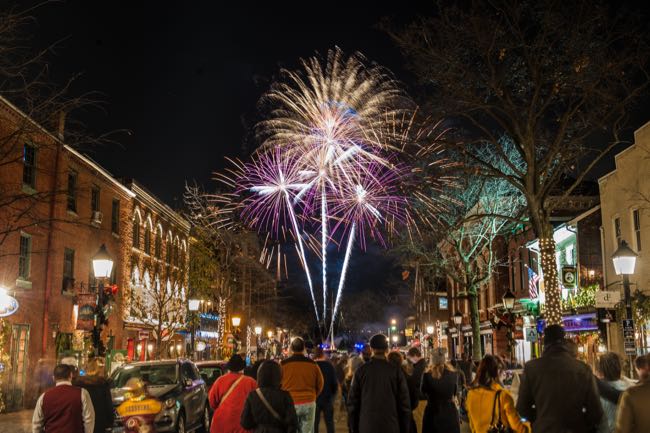 First Night Alexandria transforms Old Town into a big New Year's Eve celebration with more than 100 live performances at 22 indoor venues and a fireworks display over the river at midnight. Your First Night badge lets you into all the venues which include art galleries, historic sites, churches and even retail shops leading up to midnight fireworks. 7:00 – midnight.
Watch Night, Falls Church, Dec 31 – Jan 1
Watch Night spans a four-block area of downtown Falls Church that is closed to traffic and open to fun. The free event features live bands and more musicians, interactive amusements and activities, inflatables for all ages, caricaturists, balloon artists, puppet shows and more. Free hot chocolate, popcorn, cookies, and cider at various venues during this family-friendly celebration. Ring in the New Year with the lowering of the Historic Star (the City's first holiday decoration from 1948) at midnight. Free; 7:00 – midnight.
First Day Hikes, Virginia State Parks and Fairfax County Parks, Jan 1
On January 1st, America's State Parks host special events and guided hikes to kick off the new year with healthy, family-friendly activities. Start your January 2020 with a Virginia First Day Hike and enjoy free entry to all Virginia State Parks, special programs, and two competitions with some nice prizes.
To win prizes, register before midnight December 31st, hike on January 1st, then record your hike online. You can also enter a photo contest to win gift certificates that can be used for camping and cabin reservations or to purchase annual passes.
The Fairfax County Park Authority is hosting its own First Hike Fairfax fun to get you outside and on the trail. They've picked five family-friendly starter hikes at some really great parks in Fairfax County. Take a picture during your hike and enter to win great prizes that will help you stay active after the hike.
Several Prince William County parks are hosting free group hikes on January 1st. Our First Day Hikes article has all the details and links to participate.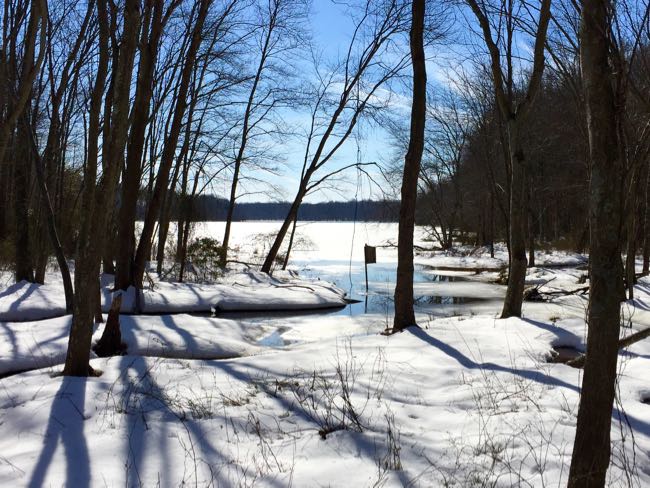 Final Holiday Light Shows in Northern Virginia
The holiday light show season winds down in early 2020 with a final week of sparkly fun. Events are listed below in order of the end date.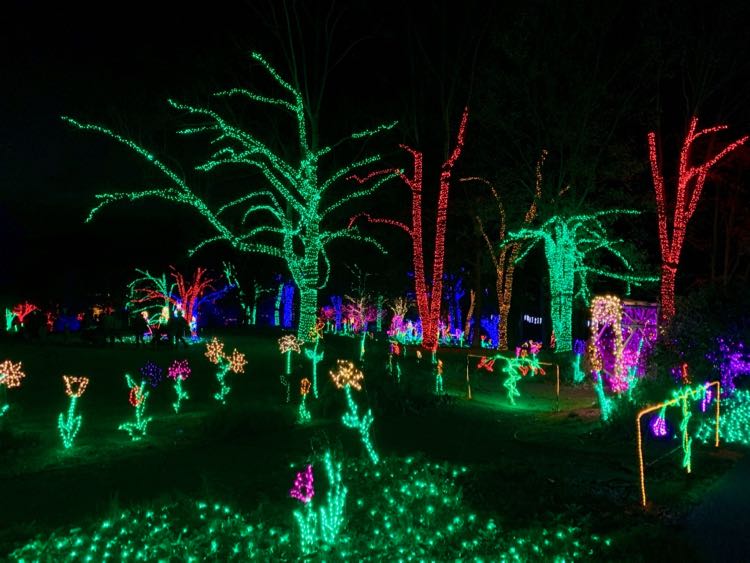 Over 500,000 lights and displays sparkle along a .6 mile outdoor walking trail. Plus, enjoy s'mores and hot chocolate by the fire and visit the holiday Snowflake Shoppe. Tickets $8 – $16 depending on age and time; nightly including holidays, 5:30 – 10:00.
A dazzling 2.5-mile drive-through display of holiday and fairytale vignettes. In December 2018, the drive ends at a Holiday Village with rides, merchandise, and activities. Weekday/weekend admission is $20/25 per car. 5:30 – 9:30 weekdays, -10:00 weekends.
New in 2019! Glide across the ice at the Winter Village at Cameron Run Park in Alexandria, Virginia. The waterpark is transformed mid-November through February into a winter wonderland with an ice rink, beautifully lit photo ops, music, and more. The lights will sparkle until Jan 5, but the ice rink remains open through February. Grab a slice of pizza,  roast a marshmallow over the fire pits, and enjoy the winter village. 5:00 – 10:00 nightly to Jan 5; ice rink only on weekends Jan 6 – Feb 29.
Our favorite Washington DC holiday event features models of DC Monuments, created with natural elements, and an impressive model train display. The US Botanic Garden is worth visiting any time of the year, but it is especially fun during the holiday season. After you check out the special displays, allow time to wander through the conservatory Jungle Room and the beautiful orchid collection. Free; 10:00 – 5:00.
GardenFest of Lights, Lewis Ginter Botanic Garden, Richmond, Nov 22 – Jan 6
Lewis Ginter Botanical Garden sparkles with more than a million twinkling lights. See hand-crafted botanical decorations, model trains, Christmas trees, firepit with s'mores and hot chocolate (for purchase), nightly family activities, and more. $13/11/8 for adults/seniors/children. 5:00 – 10:00 pm nightly.
More January Events in Northern Virginia
Too cold for an outdoor event? Check out our big guide to Indoor Activities in Northern Virginia to Escape Winter Cold or a Rainy Day.
Tree ID Hike, Potomac Overlook Regional Park, Jan 11
Who needs a leaf to identify a tree? Not the naturalist staff of NOVA Parks. Learn the tips and tricks to identifying trees in the wintertime using bark, buds, leaf scars, and more. Appropriate for adults or families with children ages 6 & up. Meet at the nature center. $10; 9:00 – 10:00.
Enjoy winter's early dark with guided stargazing and peering through a telescope at Turner Farm Park in Great Falls. Listen to ancient stories about the constellations around a cozy campfire. There will be games and activities throughout the evening and hot chocolate and snacks available for purchase. $10; 5:30 – 7:30.
Personal Tour Day, Fairfax Station Railroad Museum, Jan 12
Join an expert docent for a tour of the Fairfax Station Railroad Museum and learn about the history of Fairfax Station. Or download the UniGuide Audio Tour and explore it on your own.  $3/$5 ages 3-12/adults. Guided tours will be held every 30  minutes, 1:00 – 4:00.
During Metropolitan Washington Restaurant Week, 250 restaurants, including many in Northern Virginia, offer 3-course brunches and lunches for $22, and 3-course dinners for $35 (per person, beverage, tax, and gratuity not included). Follow the link to search by cuisine and neighborhood or to check for your favorite dining spot.
Shen Yun, George Mason Concert Hall, Fairfax, Jan 16 – 19, Mar 10 – 11
Shen Yun invites you to travel back to the magical world of ancient China. Experience a lost culture through the incredible art of classical Chinese dance, and see legends come to life. With all-new programs each year with a live orchestra, Shen Yun pushes the boundaries of the performing arts with a unique blend of stunning costuming, high-tech backdrops, and an orchestra like no other. Showtimes and ticket prices vary; follow the link for details.
70 Alexandria restaurants offer a $35 three-course dinner for one or a $35 dinner for two during Alexandria Winter Restaurant Week. More than 35 restaurants will also offer lunch deals at $15 or $22 per person in addition to the dinner specials. Many of those restaurants will offer $15 or $22 brunch. Follow the link for participating restaurant details.
The 7th annual Winter Ice Fest kicks off at 9:00 am when artists begin creating their sculptures from huge blocks of ice. Six world-renowned ice carvers will compete for prizes in an 8 block competition. From 1:00 – 5:00, stroll the boulevard and enjoy music and treats, warming igloos, interactive games made of ice, and photo ops with Slapshot from the Washington Capitals. Free.
Make it a Leesburg Weekend Getaway with a stay at nearby Lansdowne Resort and Spa.
Take a road trip to the Northern Neck for a family-friendly birthday celebration at Stratford Hall, the birthplace of Robert E. Lee. Visitors will enjoy free admission, a kids scavenger hunt, refreshments, and music along with self-guided house tours. The "Civil War Civilians of Spottsylvania Historical Interpreters" will perform live 19th Century music. In keeping with tradition. Free; 10:00 – 4:00.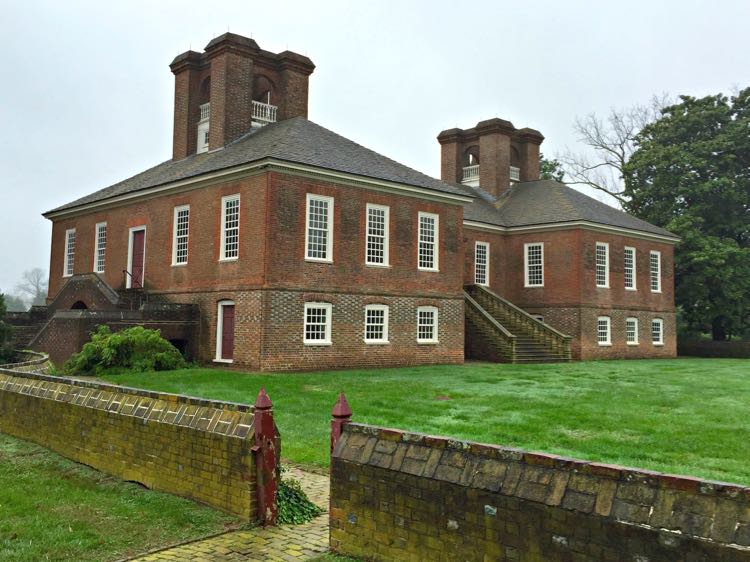 2020 MLK Celebration, Reston, Jan  18 – 20
Reston Community Center and local faith communities host multiple events celebrating and honoring Dr. Martin Luther King, Jr. over the three-day weekend. This inspiring weekend celebration of Dr. Martin Luther King, Jr. includes special performances, Community Service Projects, and the Voices of Inspiration Program sponsored by the Reston Martin Luther King, Jr Church hosted by the Northern Virginia Hebrew Congregation. Follow the link for the event schedule and registration details.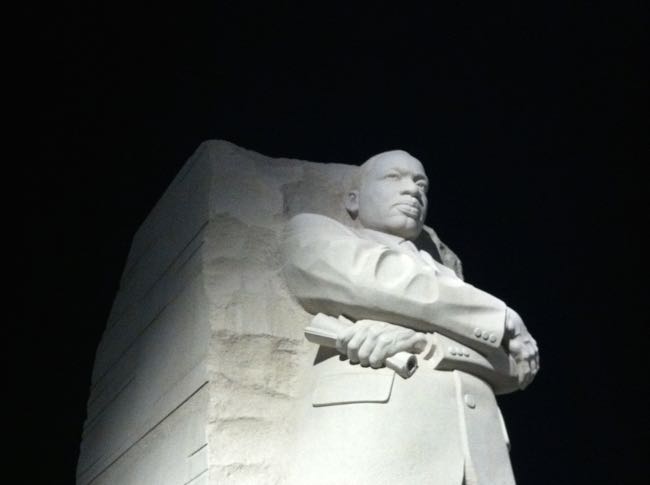 Free Entrance to National Parks, Jan 20
The US National Park Service is hosting 4 fee-free days in 2020, and Martin Luther King, Jr Day is the first Free Entrance Day of the year. It's the perfect time to visit Northern Virginia area parks like Shenandoah National Park and Great Falls Park.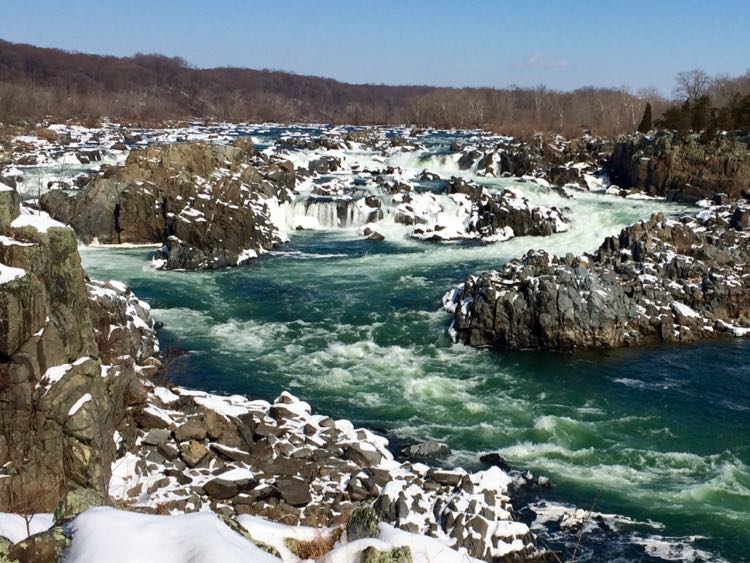 Gather at the Frying Pan Farm Park Visitor Center to learn how to give back to our community and practice working together. Rotate through stations to hear a story about Dr. King, and play teambuilding games to discover the power of cooperation. Paint watercolor artworks to donate to a local senior home for our service project. Ages 4 – adult; $8; 9:30 – 10:30 and 11:00 – noon.
Activities include the annual "I Have a Dream" march, beginning at 10:00 from the Loudoun County Courthouse. Following the march, refreshments will be served at the Douglass Community Center. Musical performances, presentations, and inspirational offerings will be made by members of the community. Free.
Participate in "A Day On, Not a Day Off" with Volunteer Arlington. Join in a variety of volunteer training and service projects for all ages. 8:30 – noon.
Celebrate the Year of the Rat at Fair Oaks 16th Annual Lunar New Year Festival. More than 200 performers will participate, representing such countries and regions as China, Korea, Japan, India, Thailand, Vietnam, Malaysia, Indonesia, Philippines, Polynesia, Tibet, and Turkey. The whole family will enjoy traditional Chinese dragon dances; music and international dance performances; martial arts demonstrations; children's crafts; multi-cultural displays; and a special lantern festival. Free; 1:00 – 5:00 daily.
The 13th annual Chinese New Year Festival features a day of live music, dragon and lion dances. Enjoy children's games and crafts, delicious Asian cuisine, Chinese language workshops, and the popular dragon parade. There are many activities for children, and students 12 and under will be invited on stage to recite two ancient Chinese poems. (Snow date 2/8.) Admission is $2/$5 for ages 6-12/adults; 10:00 – 6:00.
Celebrate Chinese New Year with games, stories, and crafts. Participate in a Ribbon Dance and a Dragon Parade. Ages 4 to adult; $8; 2:00 – 3:00.
Polar Plunge, Mosaic District, Jan 25
Join the Polar Plunge Festival at Mosaic District in Fairfax. and take an icy plunge for a great cause This is a family-friendly event featuring live music and the chance to claim the title as the best-dressed plunger. It's $100 to take the Plunge, and the more you raise, the cooler the prizes. Registration opens at noon and the fun begins at 1:00.
The 9th Annual McLean Chocolate Festival, a fundraiser for the McLean Rotary Club, is a community and family-friendly event. Vendors sell all things chocolate, and there are chocolate-related games and live entertainment for children. $2, 3 and under free; 11:00 – 5:00.
Enjoy performances from the Fairfax Chinese Dance Troupe and the Jow Ga Shaolin Institute as well as a number of timely activations from Bloomingdale's and many other retailers. Free; noon – 4:00.
The annual Chocolate Lovers Festival returns to Fairfax with chocolate, chocolate, and more chocolate. Head to Old Town on Friday night for liquid chocolate treats in a heated tent, a silent auction, and music. On Saturday and Sunday, special events for chocolate lovers continue all day long.  A highlight of the festival is the Taste of Chocolate, where you can view and taste (for a fee) chocolate concoctions at the Old Town Hall. There are more activities, entertainment, and open houses at historic buildings throughout the downtown. Friday 6:00 – 8:00; Saturday 10:00 – 7:00; Sunday noon – 4:00.
More January 2020 Winter Fun
There are fewer January events and festivals, so you may need to create your own winter fun. Here are some ideas for winter outings that offer brisk adventures or cozy escapes, depending on your mood and the weather.
Unless we've had heavy snow or rain, winter is a great time to explore local trails. These winter hikes and strolls are enjoyable except when conditions are especially icy or water-logged. A little snow on the ground is not a problem with most of these destinations but wear good hiking boots. And always check ahead for inclement weather closures.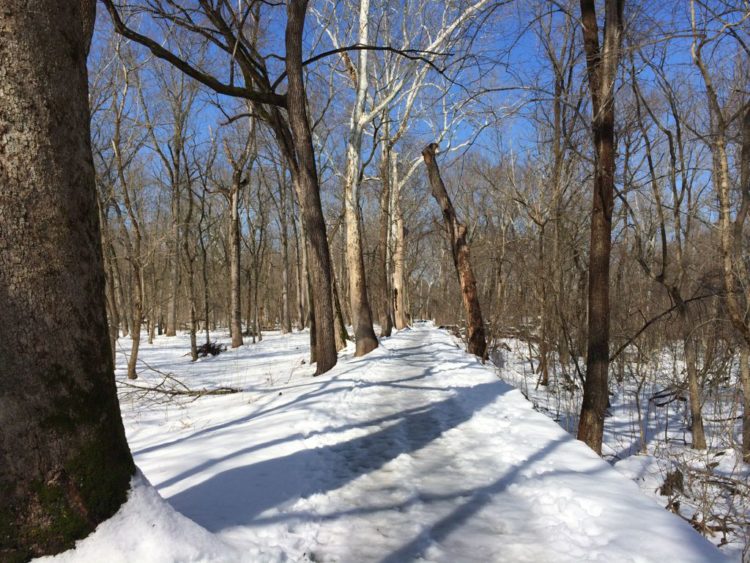 The return of chilly temps is perfect for a wintery outing to Northern Virginia ice skating rinks. We found healthy winter fun for every age, whether you prefer to skate indoors or out. Each ice skating destination offers smooth ice, happy music, and nearby fun. Why not try them all this winter?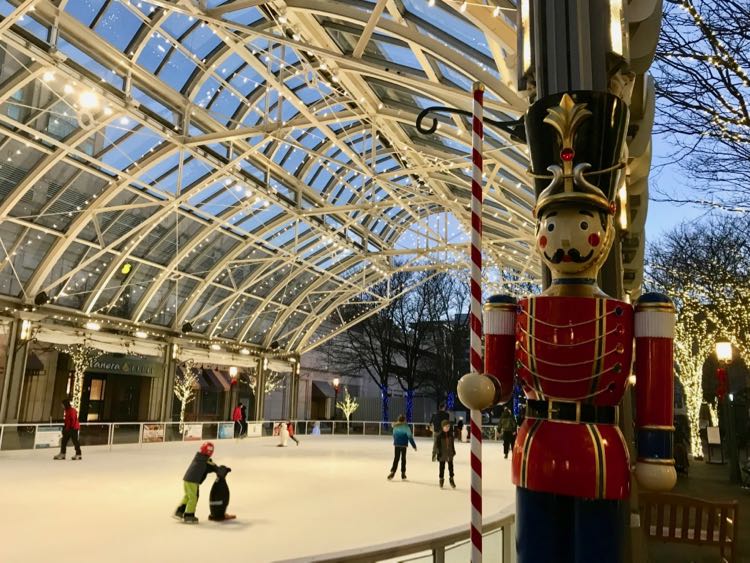 Sometimes the cold weather curtails our desire for outdoor adventures, but cabin fever pushes us to get out of the house. Whether you have kids along or not, we've rounded up a few warm winter outings that offer a change of scene close to home.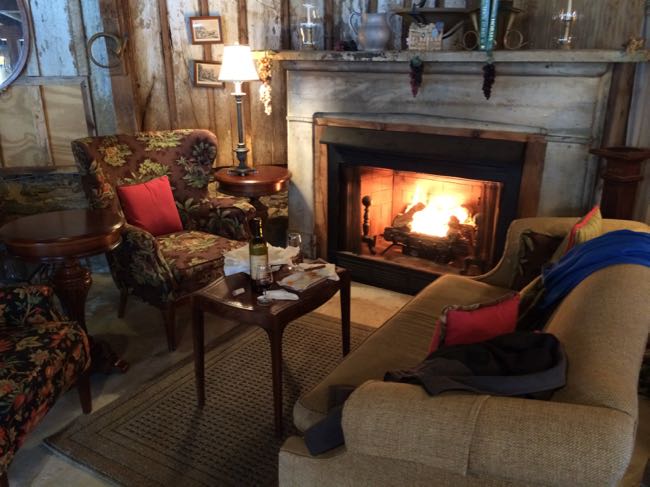 Winter cold puts a dent in our outdoor activities, but we still crave a beautiful view and a chance to commune with nature. One of our favorite options for a winter outing is to visit one of the many excellent Virginia wineries and soak up nature with a glass in hand.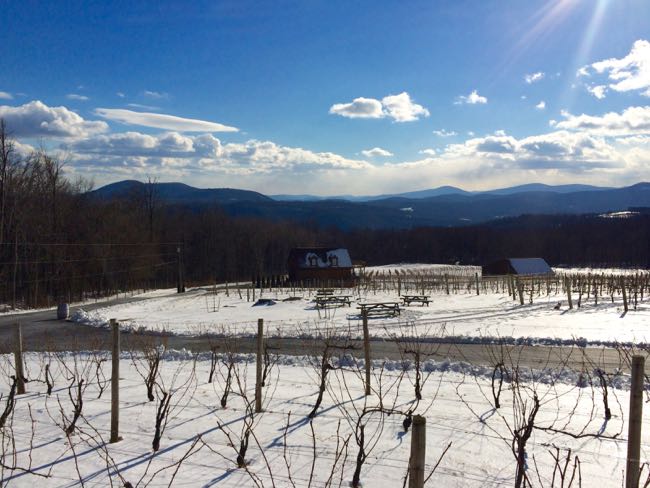 Escape on a Weekend Getaway Near Northern VA
We've rounded up a big list of 21 Fantastic Weekend Getaways In and Near Northern Virginia that offer a fun break from the winter doldrums. From historic inns to comfy hotels, to a private mill house, we have options for every taste. Browse our list and plan your perfect winter escape.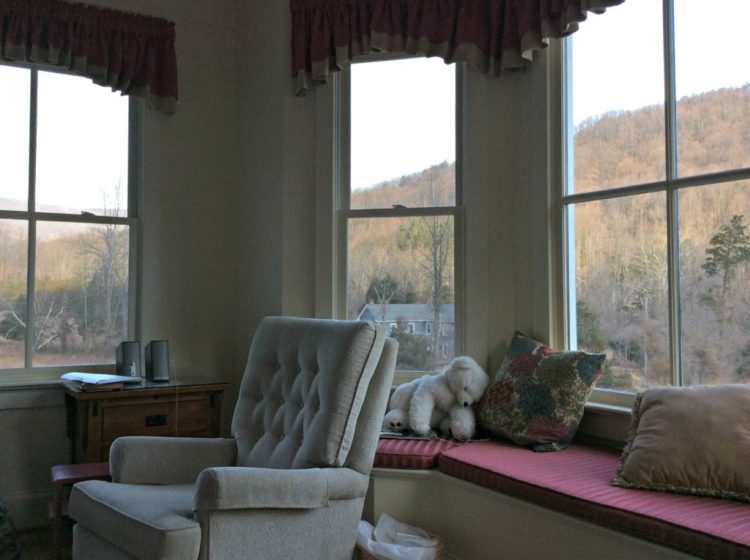 Find a Perfect Winter Getaway
Looking for more than a night or two nearby? We've rounded up Favorite Winter Getaways from Northern Virginia by Plane, Train, and Auto to inspire your next trip. Whether you're craving time in the city or toes in the sand, we have tips for trips that are easy to reach from Northern VA, Happy travel!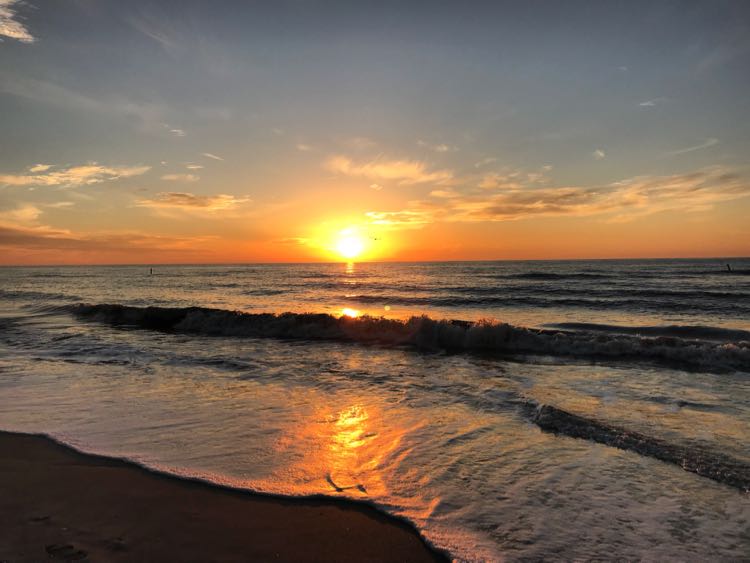 Whatever January events are on your list, we hope you'll have plenty of time to explore and enjoy the Northern Virginia area. Know of more fun January events in Northern Virginia? Please share your tips in the comments below. Thanks and have a happy and fun-filled start to 2020!
Follow Fun in Fairfax VA on Facebook, Twitter, Pinterest, and Instagram for more fun things to do, places to visit, and special events in the Northern Virginia and Washington DC area.