The annual Bull Run Festival of Lights holiday drive-through display brings cozy fun back to Northern Virginia. A perennial favorite, the Festival of Lights dazzles with a 2.5 mile drive-through display of sparkly lights.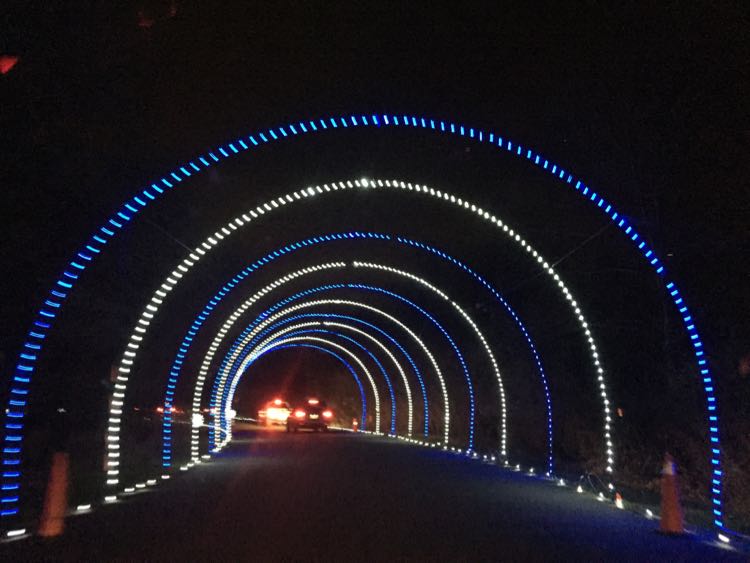 Bull Run Festival of Lights 2019 is open from November 22 to January 5, so you have plenty of time to enjoy the holiday fun.
Cars slowly make their way past and under Festival of Lights holiday and fairytale vignettes that entertain adults and wow little ones. While most of the displays repeat year-to-year, there are usually new scenes to enjoy, and seeing old favorites is part of the fun.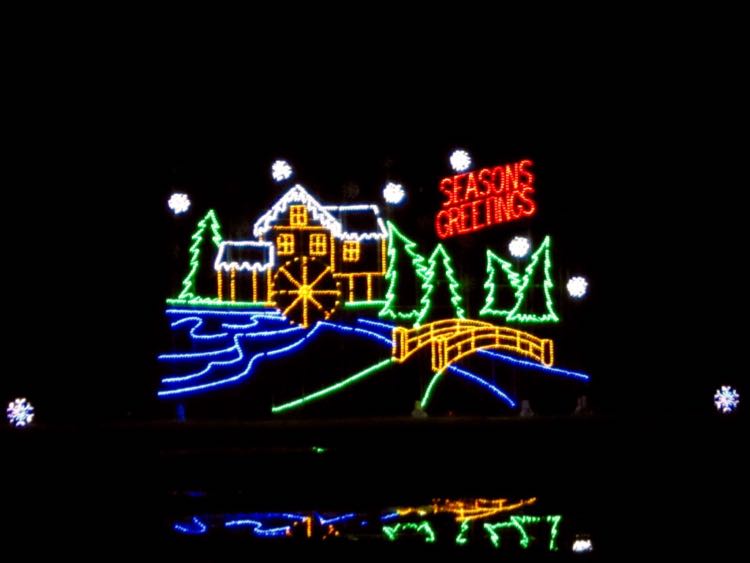 The Bull Run Festival of Lights holiday drive is an ideal family activity for even the youngest kids. The little ones stay warm and cozy as you slowly drive past the sparkly, animated displays. We first visited with our toddlers dressed in their favorite footie jammies. Now much older, our twins still enjoy the annual tradition, though with a more critical eye and no pajamas in sight.
The lights throughout the Bull Run Festival are brighter than they were in the old days, but many of our favorite vignettes are still around. Our recent favorite are the trees dripping with holiday lights in the Winter Wonderland.
Bring a warm coat along to visit the Holiday Village & carnival at the end of the drive. The Holiday Village is open November 29 through December 1, and from December 5 to 29. The village includes a small carnival with a colorful ferris wheel, refreshments and games, camel rides, and a photo opp with Santa. Tickets for the carnival and holiday village activities are $1.75 each, with quantity discounts available.
Bull Run Festival of Lights Holiday Tips and Logistics
November 22, 2019 – January 5, 2020
Festival of Lights holiday weekends get very busy, especially later in the season. Visit on a weekday to minimize cars and lines, and to score a nice discount.
The Bull Run Festival of Lights is open every evening. Hours are 5:30 to 9:30 weekdays, 5:30 to 10:00 on weekend and holiday nights.
Admission to the Bull Run Festival of Lights depends on the date and the size of your vehicle. You'll pay $20 on most weekdays for a car or van (1 to 14 people).
Download a discount coupon from the website to save $5 on weekdays. With the coupon, a family of four is paying under $4 each for the Festival of Lights holiday drive. What an excellent deal!
Weekend and holiday admission price increases to $25 per car or van; still a great price. You'll also pay the higher price on holiday weekdays. Vehicles with 15 or more passengers pay $50.
Bull Run Festival of Lights is at Bull Run Regional Park, 7700 Bull Run Drive, Centreville, VA 20121.
Check the website for additional details and inclement weather closures.
Is the Bull Run Festival of Lights display part of your holiday lights traditions? Share your tips on this and other holiday events in the comments below.
Looking for the perfect holiday gift? Read our Virginia Gift Guide now!
You'll find more holiday fun in these seasonal articles:
Follow Fun in Fairfax VA on Facebook, Twitter, Pinterest, and Instagram for more fun places to visit and things to do in Northern Virginia and surrounding areas.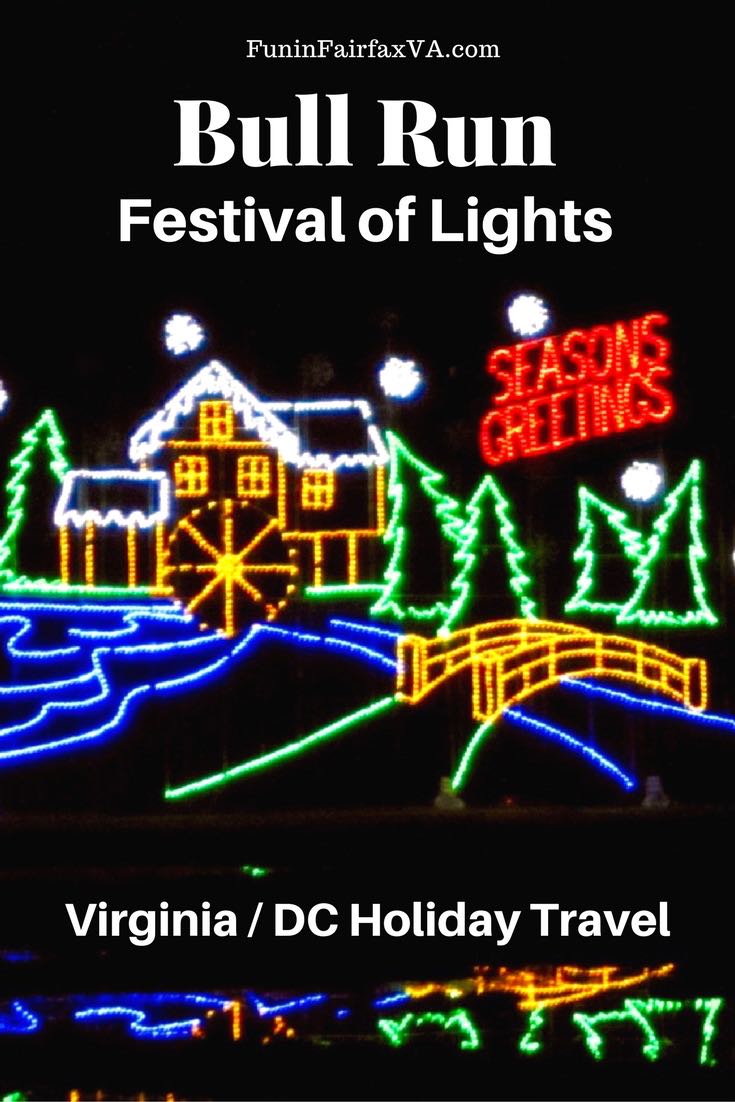 This article was published in 2017 and updated in 2018 and 2019.