Here are fun indoor activities in Northern Virginia, for adults and families, to escape winter's chill, spring rain, or a humid summer day in the Washington DC region. Whether you're dealing with last-minute school cancellations or looking for an adults-only escape, we've got ideas. These indoor activities in Northern Virginia deliver warm winter fun or a break from hot and rainy days.
When the days turn so very, very cold we can all get a little stir crazy. Too cold for a winter hike, too cold for a nature park, too cold to be outdoors. Yet chilly days and school cancellations often lead to cabin fever. We have to get out of the house!
Whether you have kids along or not, these are some of our favorite places to visit in Northern Virginia in winter. These indoor activities and outings offer a change of scene and fun close to home. Choose from free indoor destinations or spend a little bit and sample new indoor things to do this winter.
Disclosure: This article may contain affiliate links. We will make a small commission from these links if you order something, at no additional cost to you.
Free Indoor Activities in Northern Virginia
You don't even have to open your wallet to enjoy these free indoor activities in Northern Virginia. You can escape the cold or heat at a fascinating museum or just pop into your local library.
Visit the Library
We are lucky to have a robust network of libraries in Northern Virginia. Residents and visitors can visit:
Most libraries have wonderful spots to research, read, or just hang out. Libraries make great winter outings on no school days when you don't have time to plan ahead. The last time we visited, the children's area in Great Falls Library looked adorable and cozy.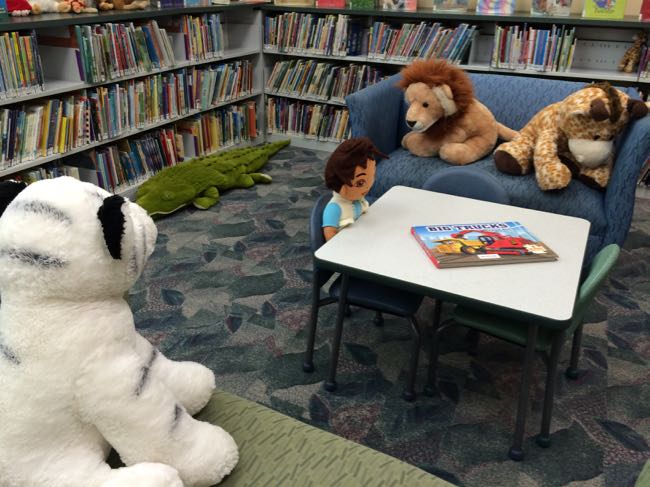 Grab a chair by the window to enjoy this peaceful view from Dolly Madison Library in McLean.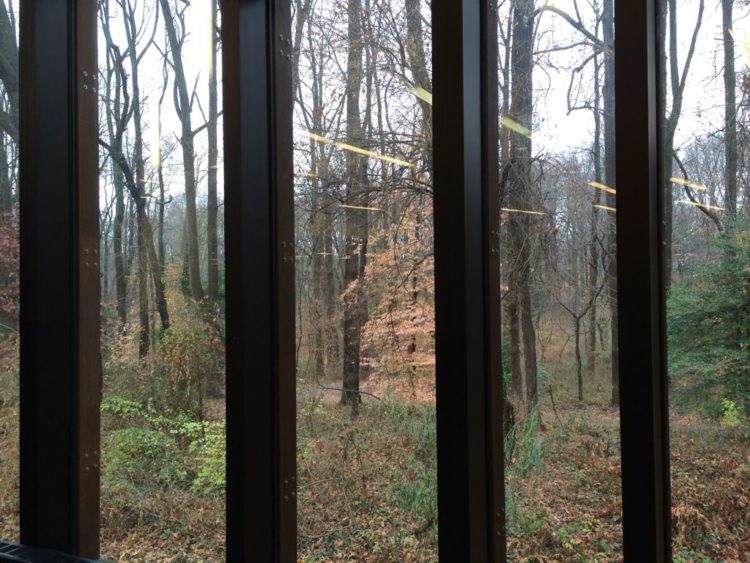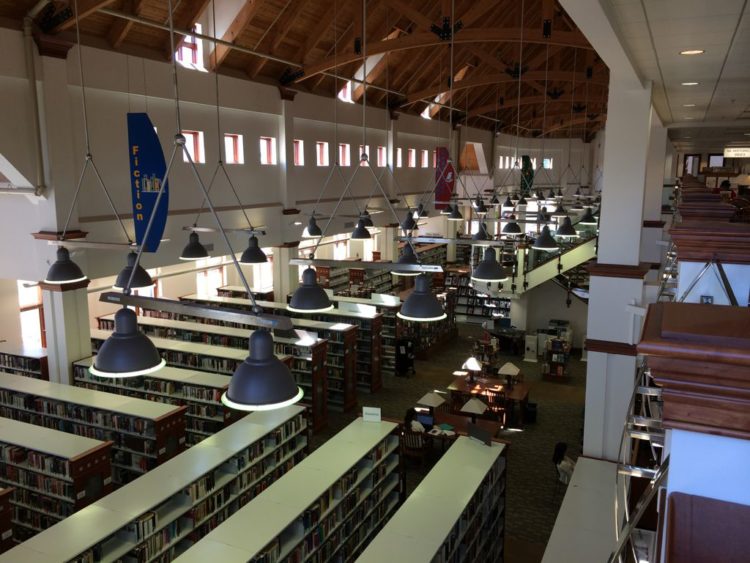 Or stretch your legs at the spacious Fairfax Regional Library. Virginia history buffs will enjoy winter outings to the City of Fairfax library's impressive local history section.
Libraries are a nice break from home and they offer free parking, free reading, and free peace. Many libraries also schedule free or low-cost classes and events. Double-check branch hours before you head out.
National Museum of the Marine Corps
The National Museum of the Marine Corps offers free entry and parking all year long. The museum shares the history of the Marine Corps through dramatic and interactive exhibits. The museum continues to expand its exhibit space, offering plenty of incentives for repeat visits.
National Museum of the United States Army
New in 2021, the National Museum of the United States Army is one of the best free things to do indoors in Northern Virginia. The museum shares the history of the army from the perspective of the soldiers who served. You can easily spend hours exploring the fascinating displays and artifacts. Parking and entry are free, and the museum is open every day except Christmas.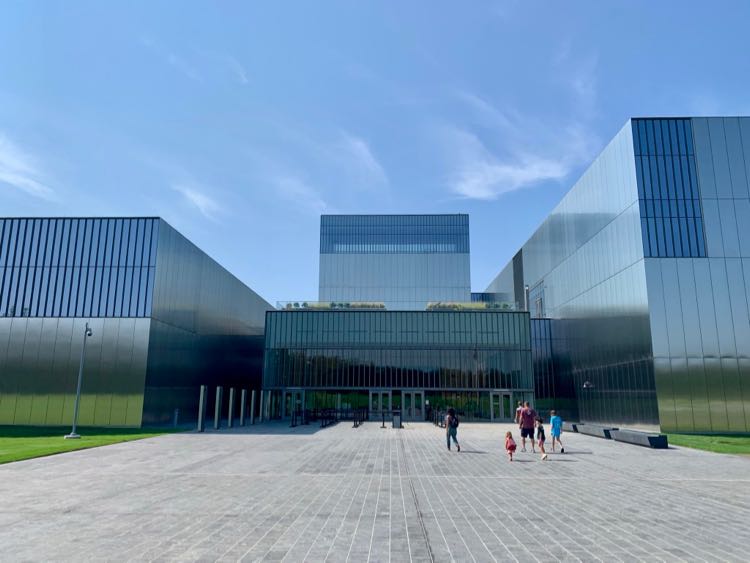 Take a Fitness Walk At a Local Mall
When it's too cold for a neighborhood walk or a favorite hike, an indoor mall is a solid alternative to stretch your legs and stay warm while you do it. Fair Oaks Mall, Tysons Corner, Tysons II, Dulles Town Center, and Springfield Mall offer plenty of space for an indoor walk.
Malls are also an ideal place to escape bad weather when you have young children. Malls are stroller-friendly and generally include free play spaces for kids. Treat the kids to lunch out, or pack your own treats for a free indoor outing.
Indoor Activities in Northern VA with a Fee
The indoor activities in Northern Virginia below deliver a lot of fun for your dollar.
Stephen F. Udvar-Hazy Center
The National Air and Space Museum Stephen F. Udvar-Hazy Center is one of the best places to visit in Northern Virginia. The museum houses a stunning collection of artifacts too large for the DC Air and Space Museum. Here you can get up close to a Space Shuttle, Concorde, Stealth Bomber, and other historic aircraft.
Admission to the Udvar-Hazy Center is free, but parking is $15. That's still a great deal if you have a family to entertain. The Udvar-Hazy Center is one of Northern Virginia's hidden gems and a fantastic place to wow out-of-town guests.
Plan your visit: Visit the National Air and Space Museum Udvar-Hazy Center in Virginia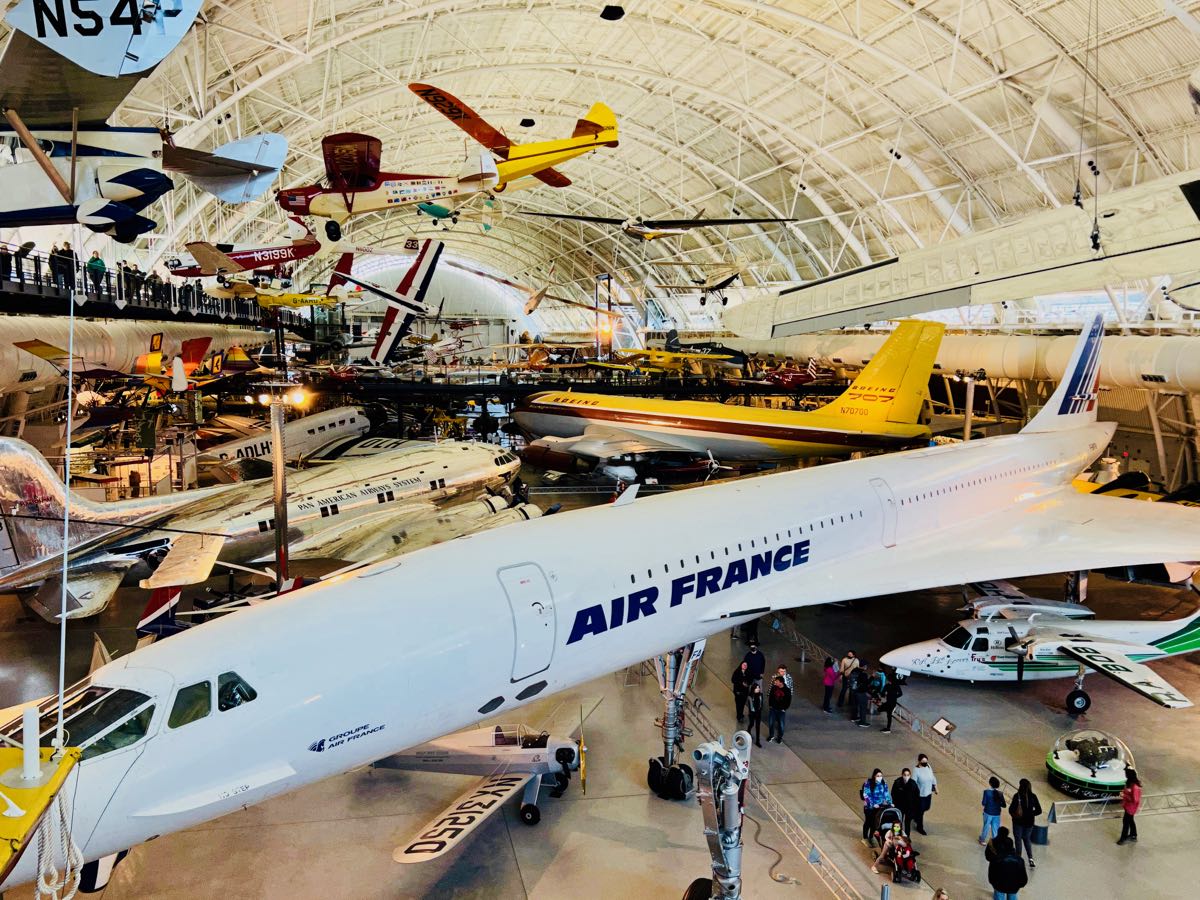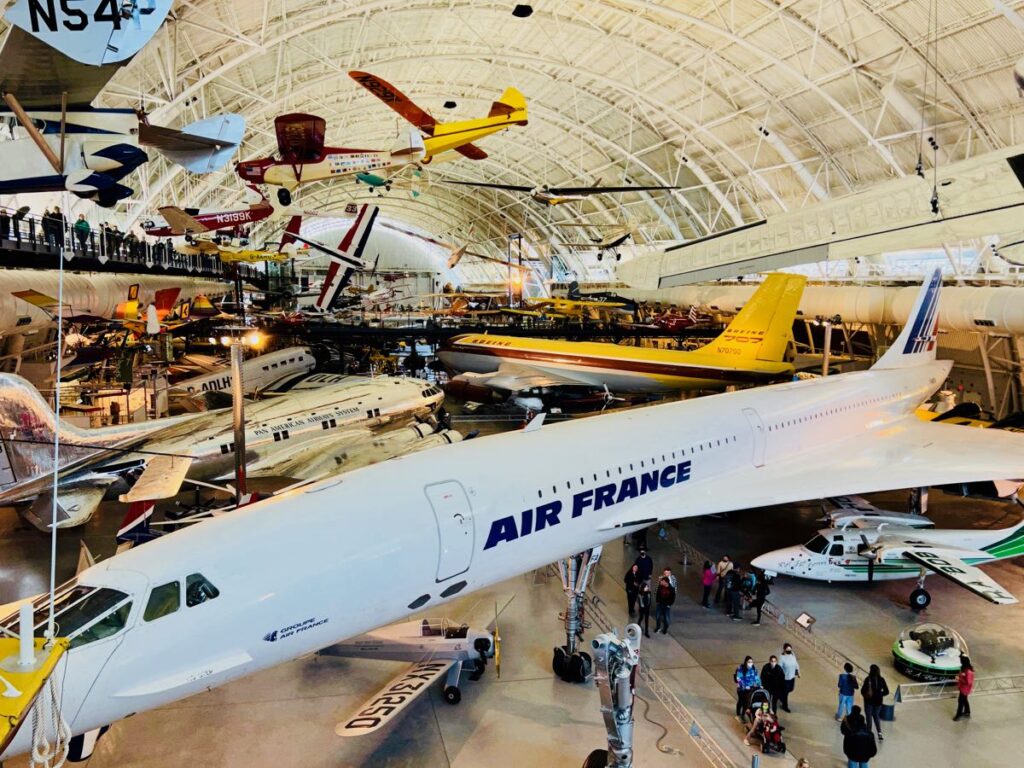 Northern Virginia Escape Rooms
Grab your posse and head to a Northern Virginia Escape Room to challenge your wits. While older kids are also welcome, escape rooms are a great option when you're looking for indoor activities for adults in Northern Virginia. Rooms, prices, and hours vary by location.
There are several places for challenging fun in the area:
Sporty Indoor Attractions in Northern Virginia
Get some exercise and an adrenalin rush at these sports-minded indoor activities in Northern Virginia for all ages.
Enjoy Dinner and a Movie
Movies make good winter outings when you only have a few free hours. There are plenty of theaters in the area, but it's always fun to try something new.
Indoor Waterparks in Northern Virginia
Sometimes the best way to fight winter is by pretending it's summer. Indoor waterparks and swimming pools give you a dose of summer all year round. Go beyond the standard lap lanes at these Northern Virginia pools with indoor waterpark features:
Cub Run Rec Center features a leisure entertainment pool with a 30-foot-high slide that exits the building in an enclosed tube. There's also a 20-foot-high slide with an open tube, a current channel, an open shallow water area, and a water playground with interactive play features and a zero-depth entry.
Visit Claude Moore Rec Center for fun at the Leisure Pool. The mini waterpark includes a giant water slide, children's play area, hot tub, vortex, lazy river, and free swim/play area.
The Dulles South Recreation Center Leisure Pool has a 125-foot water slide, children's play area, hot tub, vortex, and lazy river and free swim and play area.
The renovated Oak Marr Rec Center has a heated, Olympic-sized, indoor pool with spa, beach, and wading area, plus a diving complex with one-meter and three-meter boards and a five-meter tower. Pool availability is sometimes limited to classes and lap swim.
In 2020, Reston Community Center opened a completely renovated aquatics space. The new 25-yard lap pool includes beach entry and water play features. And a deeper, warm-water exercise pool hosts classes and open swim.
The St. James in Springfield has an indoor waterpark with multiple slides, multi-directional sprayers, and three buckets that fill and drop
The Warrenton Aquatic and Recreation Facility (WARF) leisure pool is open to non-members who purchase a day pass. The 68,000-gallon indoor pool has a water slide, lazy river, vortex, and a zero-depth entry for easy entrance by toddlers, seniors, and wheelchair users.
Winter Outings by the Fireplace at Wineries and Breweries
There is nothing quite like sitting by a fireplace when it's cold outside. Combine that fireplace with food or a drink, and you have an ideal scenario for a tasty local winter outing.
Check our guide to Heated Outdoor Dining and Drinking in Northern Virginia if you prefer to eat and drink outside. Several Northern VA restaurants, breweries, and wineries offer cozy outdoor igloos during the winter.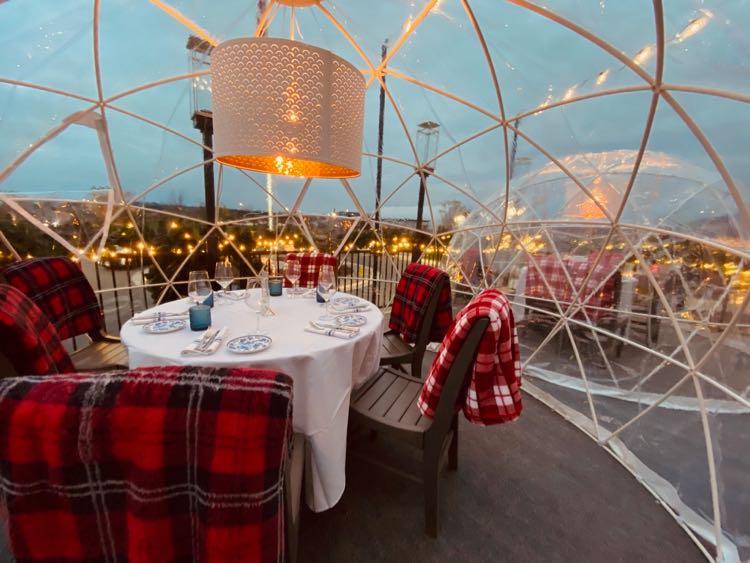 If you'd rather stay indoors, here's a lovely fireplace spot at Aspen Dale Winery at the Barn.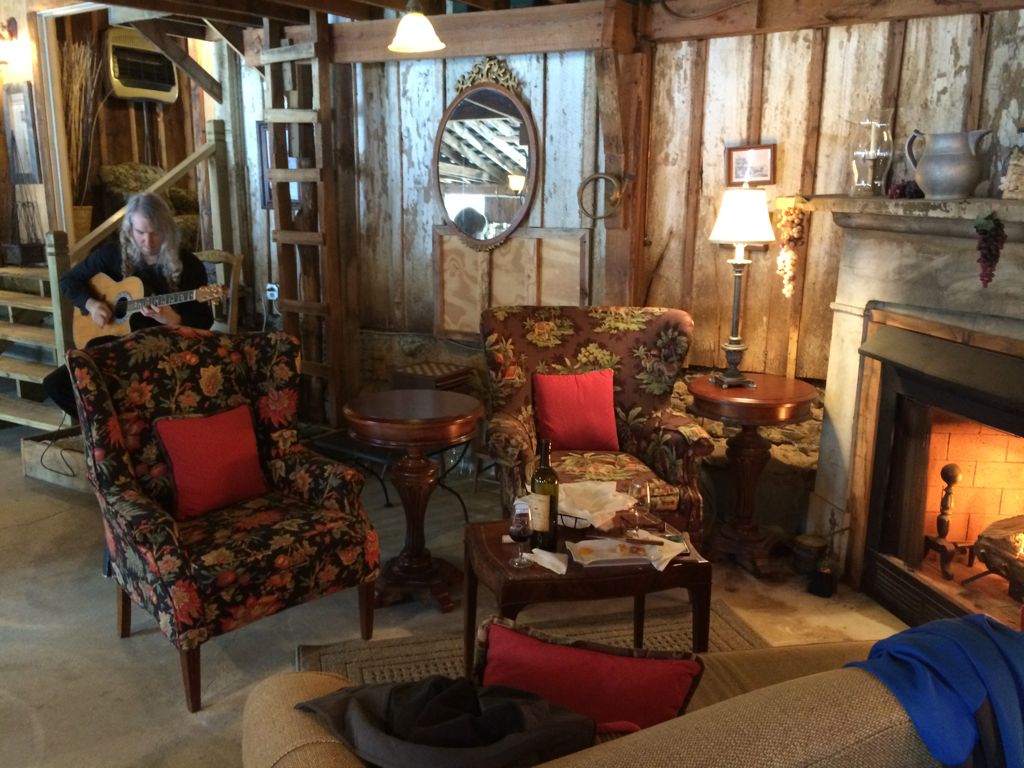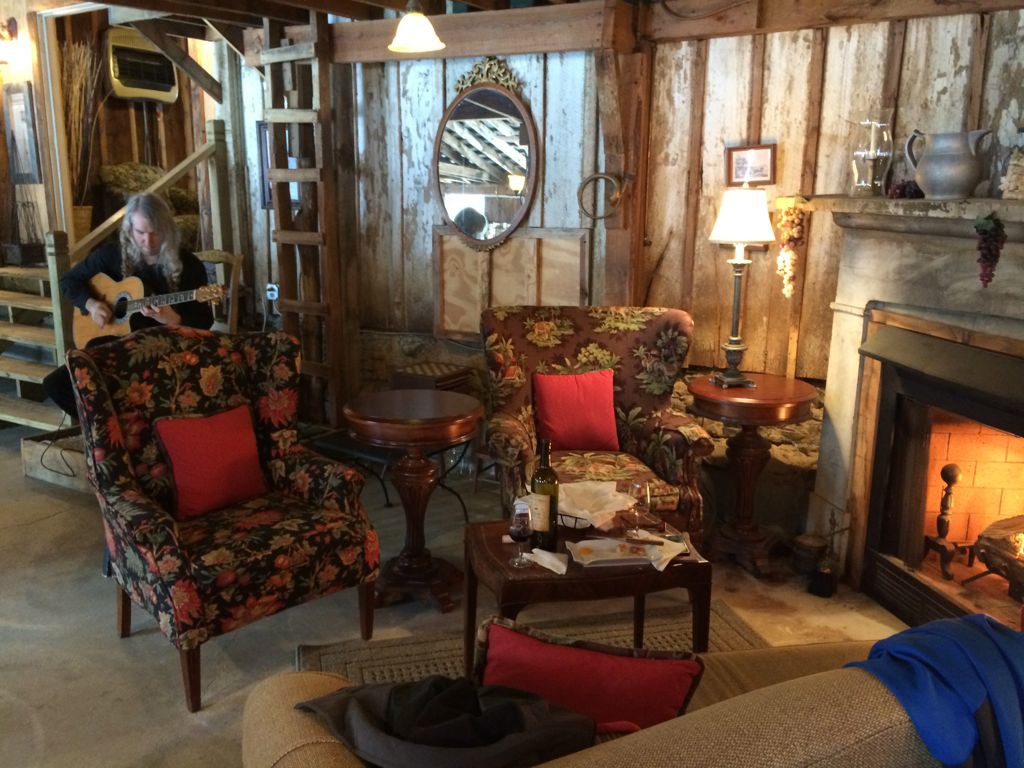 If you prefer craft beer, 2 Silos Brewing in Prince William County has several seating areas around fire pits. They also have a gorgeous stone fireplace near the barn and you can rent your own igloo in the colder months. Read our full review of 2 Silos Brewing for more details and pictures.
Bear Chase Brewing, in Bluemont, has a nice fireplace warming their large space. There's a large covered patio in winter, and a gorgeous view to enjoy on warmer days. Mix indoors and out when you rent one of the igloos at Bear Chase.
You can also enjoy a great view, a fireplace, and both beer and wine at Hillsborough Vineyard in Hillsboro.
For lunch or dinner and a pint by the fire, head to Hunter's Head Tavern in Upperville. The vibe is relaxed, and the menu emphasizes organic, local, non-GMO meat and produce. Explore our full list of cozy and fun Northern Virginia pubs.
Shop and Stay at Northern VA Malls
Winter outings are a good opportunity to check out the redesigned Springfield Town Center, ride the carousel or train at Dulles Town Center, and enjoy dinner and a movie at Tysons Corner Center.
For a slower indoor shopping experience, we love a long stroll through IKEA followed by lunch in their low-cost restaurant. I can easily spend half a day at the Potomac Mills IKEA and I usually come away with a few fun trinkets.
Extend your mall winter outings even more with a warm staycation. The luxurious Ritz Carlton Tysons Corner hotel and spa are attached to Tysons Galleria mall, so you won't even have to step outside for dinner and some shopping.
Read our full review of Ritz Carlton Tysons Corner and plan your stay.
Tysons Corner Center is another excellent option for a mall-connected staycation. Book a weekend at the Hyatt Regency Tysons Corner and enjoy shopping, movies, meals, and fun without ever venturing outdoors.
Read our full review of Hyatt Regency Tysons Corner.
More Indoor Activities in Northern Virginia for Kids
True story: In the late 90s, I would take my twins to Dulles Airport for a cold day outing. We would ride the shuttle to terminal B or C, play at an empty gate, watch the planes take off and land, have lunch, and watch the baggage claim conveyor belt. My toddlers were amazed and amused and usually followed our outing with a great nap.
Sadly, but for good reason, open access to airport terminals is a thing of the past. Fortunately, there are plenty of other play spaces and indoor activities for kids in Northern Virginia, in addition to the family-friendly destinations listed above.
The Children's Science Center Lab in Fairfax Mall is Northern Virginia's first STEM-focused, interactive space for children and families. The lab is designed for families and schools with children ages 2 to 12. Admission is $15 per person ($13 online).
Colorful play spaces like Beehive Indoor Playground in Woodbridge, and Billy Beez in Manassas Mall offer scheduled classes and drop-in hours for the little ones.
Bookmark our expanding list of rainy-day and winter activities in Northern Virginia, and check back for new places to visit in Virginia in winter and all year long.
Plan a Weekend Getaway
Ready to really escape the winter blues? It's time to plan a weekend getaway or a winter vacation. Find inspiration and ideas for great getaways here:
Follow us on Facebook, Twitter, Pinterest, and Instagram for more fun travel in and from Northern Virginia.