2023 February events in Northern Virginia include Valentine's and President's Day celebrations, fantastical light shows, restaurant deals, family fun, and more. Many favorite annual events are back and there are new shows and lots of fun things to do during the winter in Northern VA.
Whether you love winter's chill or can't wait for warmer times, you'll find fun ways to keep busy during our shortest month.
Northern Virginia 2023 February Events
February events are listed in order of start date, with multi-day events listed first. Follow the links for event details and to check for inclement weather closures.
Disclosure: This article may contain affiliate links. We will make a small commission from these links if you order something, at no additional cost to you.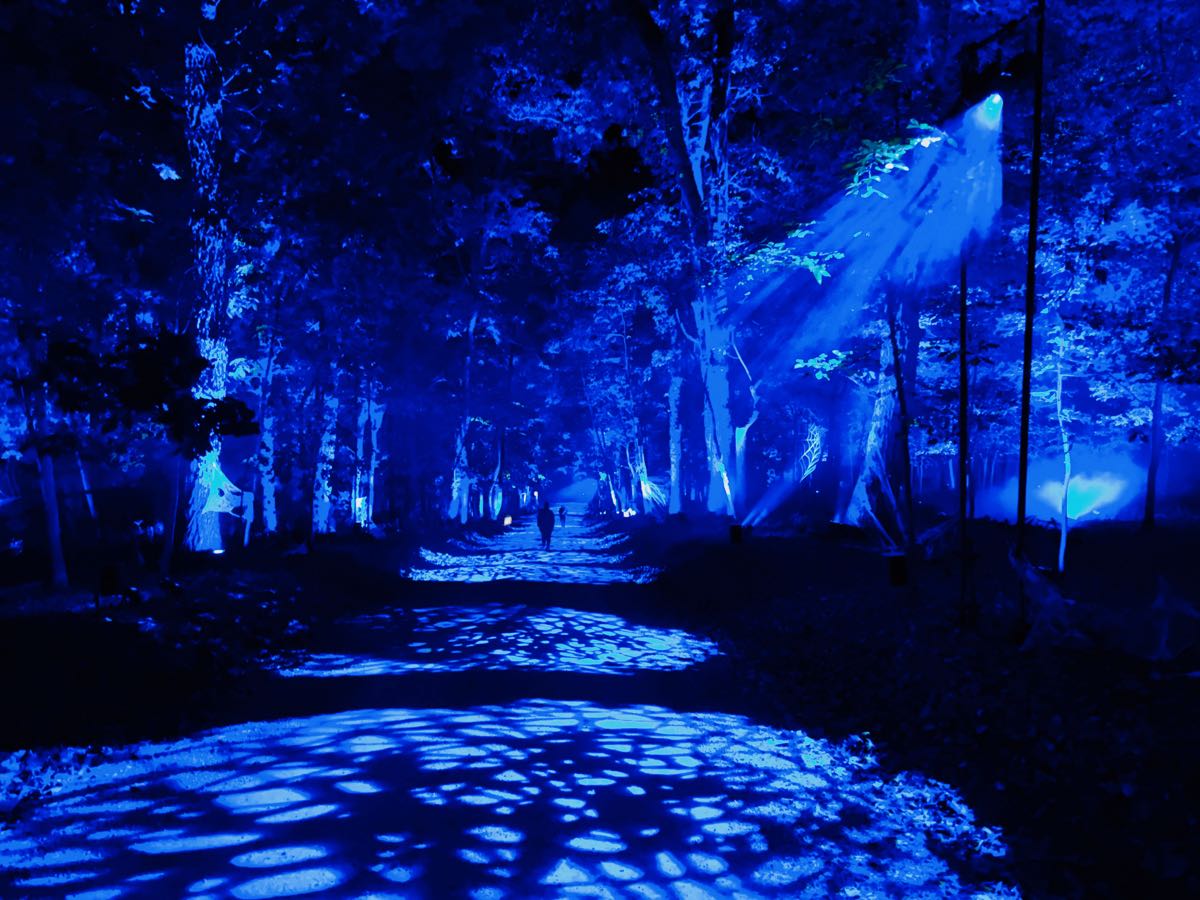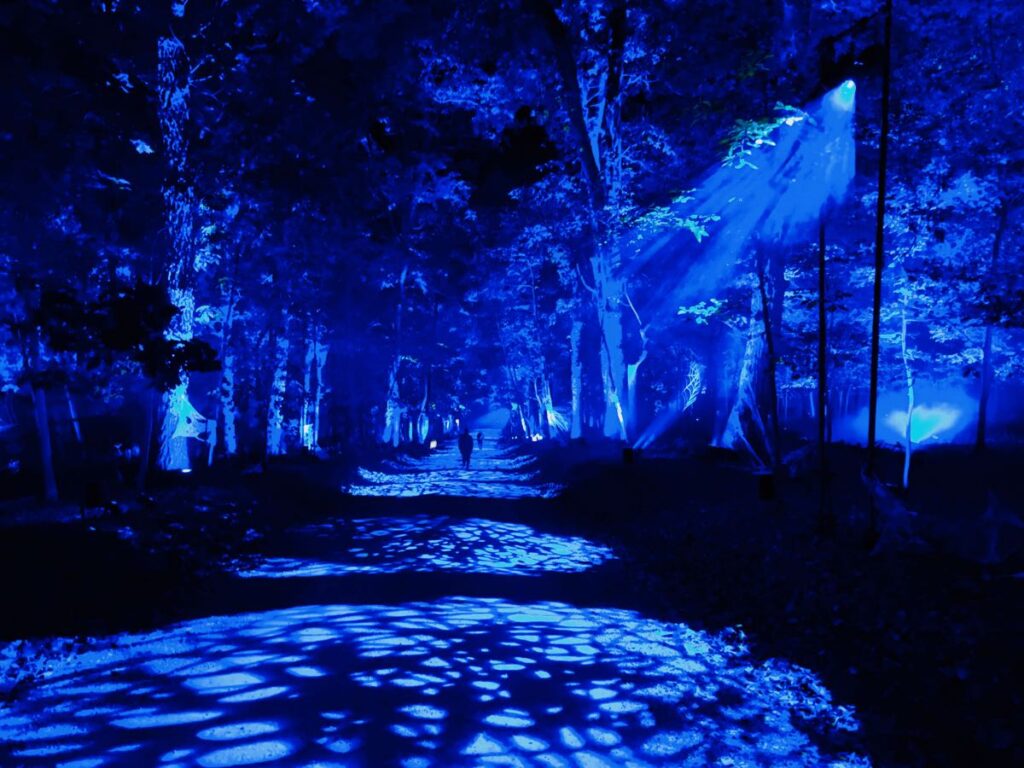 NEW in 2023, immerse yourself in the world of Harry Potter when you enter the Forbidden Forest at Morven Park in Leesburg Virginia. Follow a walk-through trail through the forest and encounter fantastic beasts, haunting lights, and special effects.
15-minute sessions admit visitors from 5:45 to 9:45 pm. Tickets are $55 for children 5-15, $66 for adults 16 and up and group discounts are available.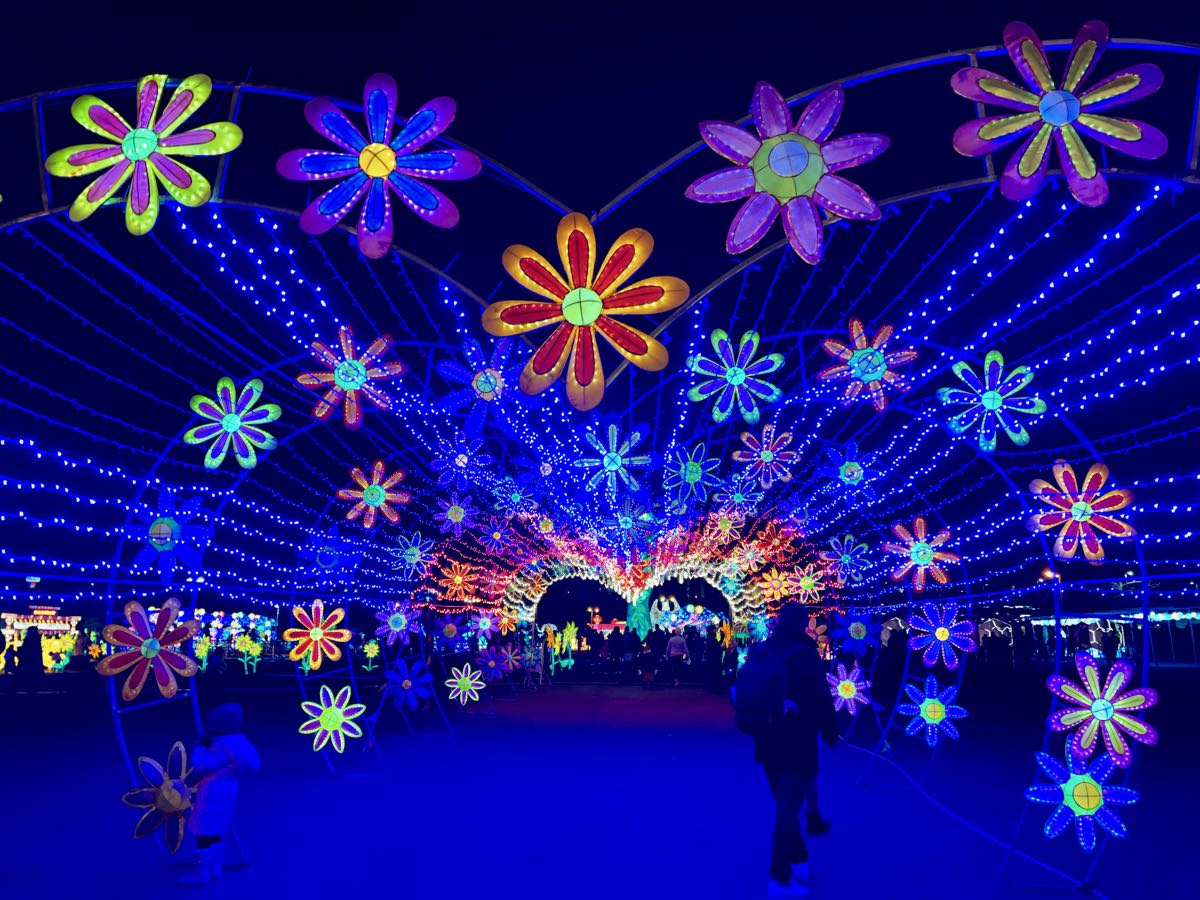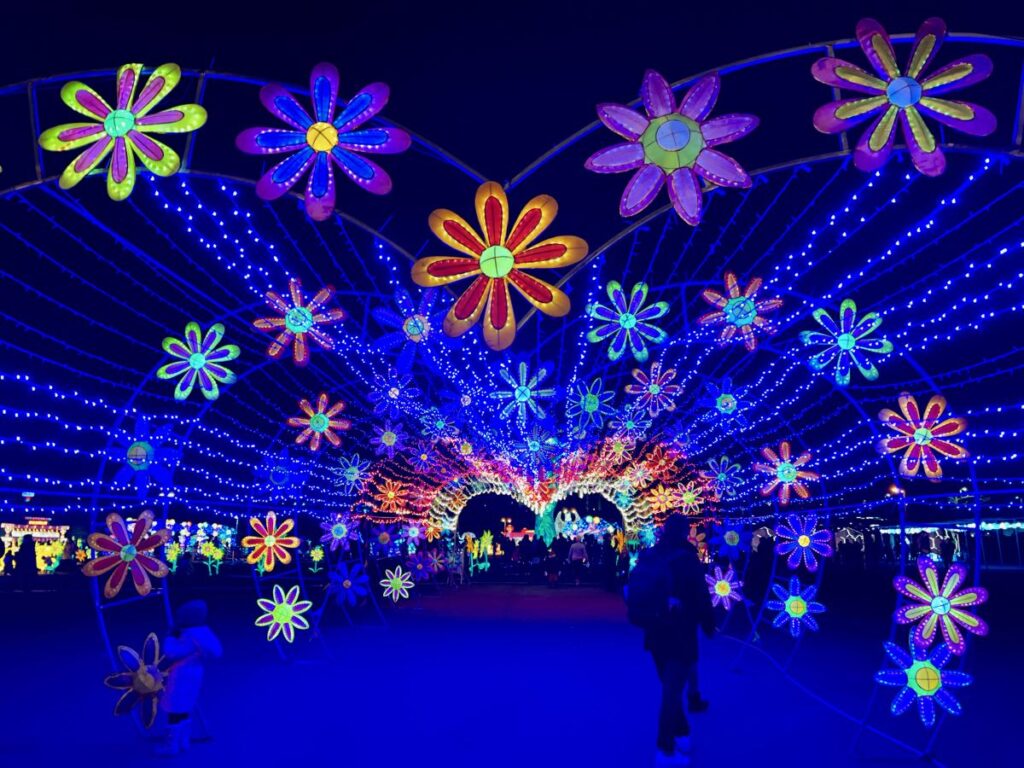 Also new in 2023, the DC Winter Lantern Festival lights up Lerner Square in Tysons with over 100 beautiful Chinese lanterns. The walk-through light show offers great photo opps and lots of fun interactive displays. Stay at Hyatt Tysons Corner and you can walk to the show.
The lantern festival is open 5:00 – 10:00 pm, Friday through Sunday plus daily during Christmas week. Tickets are $29.99/$17.99 for adult/youth 3 – 12.
Happy Groundhog Day! Feb 2
It's Groundhog Day! Celebrate with a visit to these top must-visit Northern Virginia attractions that we return to again and again.
Or take a hike at one of Northern VA's family-friendly parks and see if you can spot a groundhog or other wildlife. Our favorite Winter Walks in Northern Virginia offer the chance to see wildlife from trails that hold up well to snow and rain. Easy boardwalk trails offer still more great chances to see wildlife up close.
One of the most popular February events in the area, the annual Chocolate Lovers Festival returns to the City of Fairfax in 2023! Enjoy a whole weekend of delicious chocolate tastes and experiences at the Liquid Chocolate Tent in Old Town Square and other City of Fairfax locations. Fri 6:00 – 8:00, Sat 10:00 – 4:00, Sun noon – 4:00.
You can also support local businesses at these tasty local Chocolate Shops in Northern Virginia.
Find deals up to 80% off retail prices at the 17th annual designer warehouse sale. This year the sales will be spread out across 60 stores, pop-up tents, and outdoor spaces on King Street in Old Town Alexandria.
Shop a great collection of local boutiques and score some of the best deals of the year. Admission and parking are free all weekend in Old Town. Hours vary by location.
Head to Reston Town Center for a day of fun featuring ice sculptures, music, hot chocolate, s'mores, special performances at the ice skating rink, and more family fun. Free admission, 1:00 – 4:00.
Join in a special celebration of Yuan Xiao on the 15th day of the Lunar New Year. For one night only, see live cultural performances in tents at the beautiful Winter Lantern Festival (details above).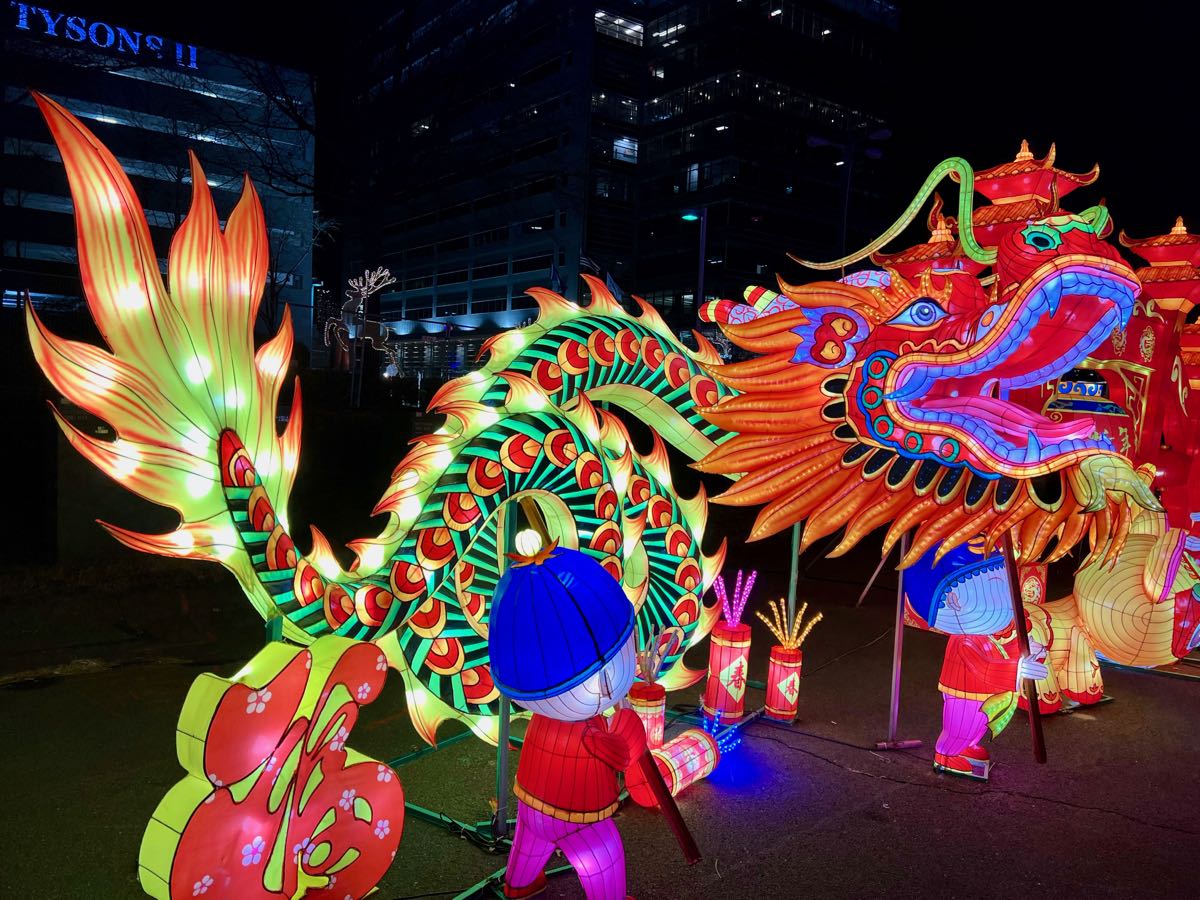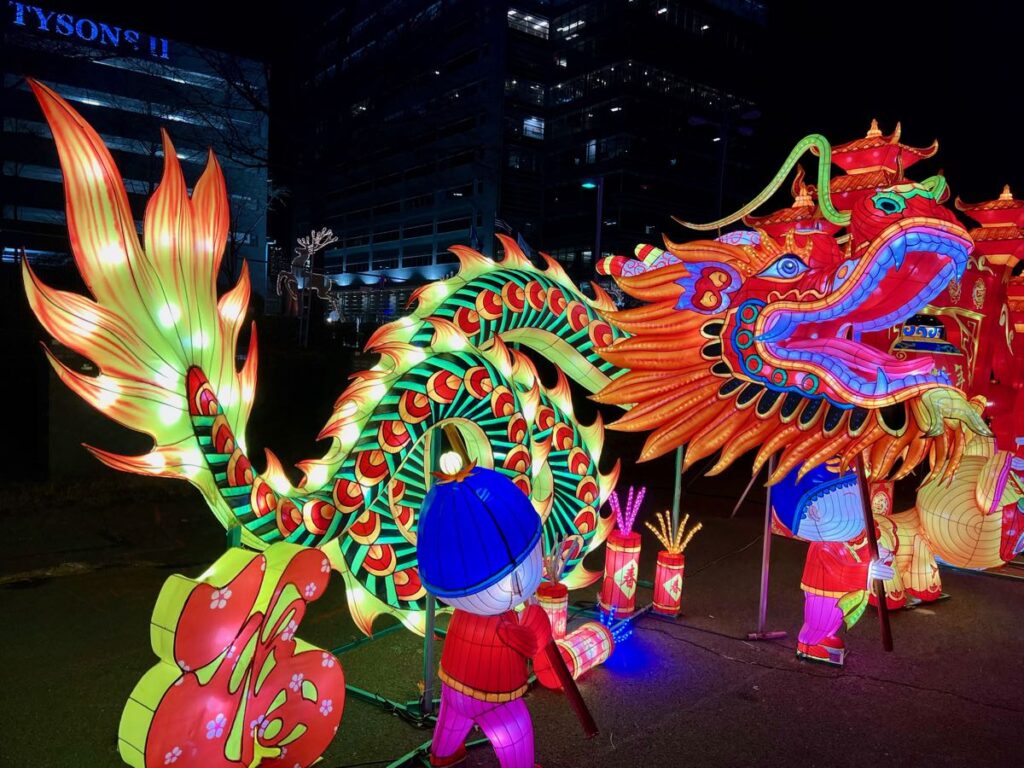 It's "freezin' for a reason," time, and Reston's annual polar bear plunge is back in 2023. Sign up to take the plunge and support Camp Sunshine, a camp and support program that helps families affected by life-threatening childhood illnesses. Follow the link for rules and sign-up details.
Lego Master Builder Competition, Springfield, Feb 11
Head to Springfield Town Center mall to see adult Lego fans compete for the position of Master Model Builder at the new Lego Discovery Center coming to Northern Virginia in 2023. Free; 10:30 – 3:30.
Super Bowl and Puppy Bowl Sunday, Feb 12
Head to one of the many local breweries, sports bars, and pubs to cheer on the game. Be sure to tune in for the Puppy Bowl and cheer for the locals.
Snuggle up with your loves on a horse-drawn carriage ride (up to 5 people per carriage) through Reston Town Center. Advanced reservations are required and proceeds go to charity. 4:00 – 7:00 daily.
Valentine's Day, Feb 14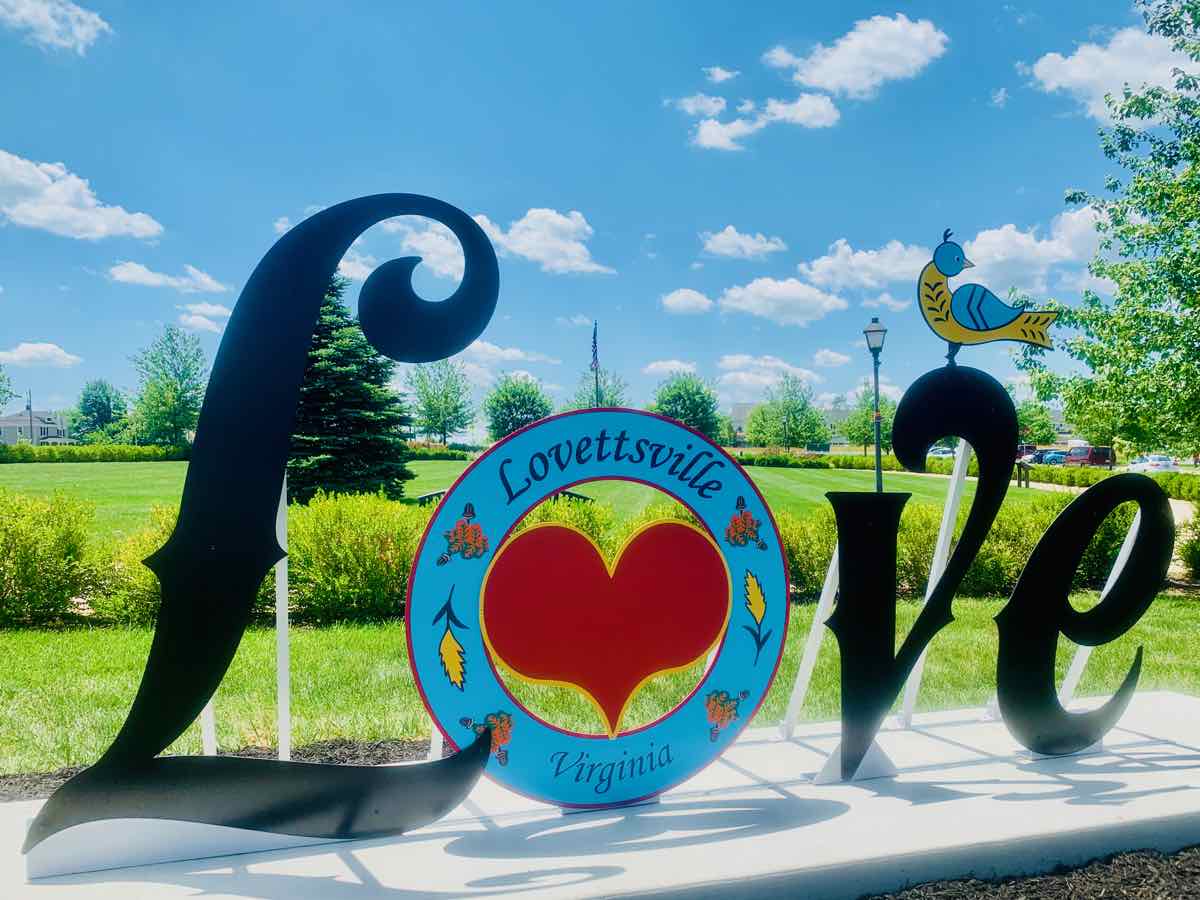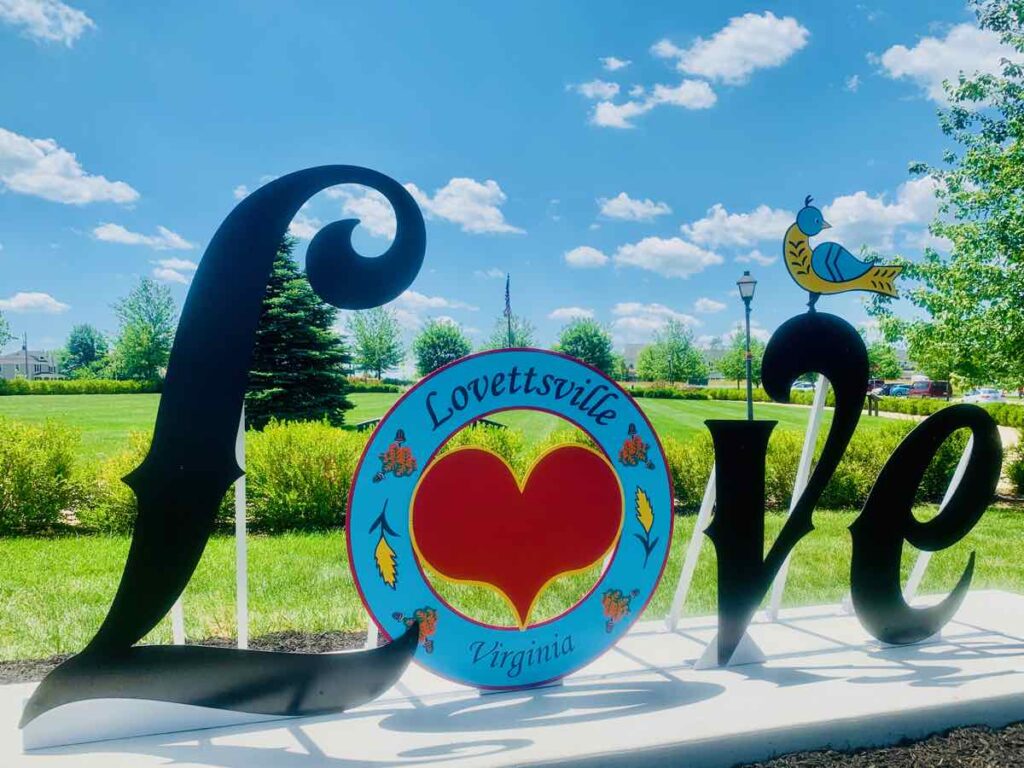 How will you celebrate your love on Valentine's Day? We've rounded up ways to create your own romantic fun in the Northern Virginia region. Whether you want a romantic weekend getaway, a delicious couples meal, or a DIY outing, we've got ideas for you.
Plan a Romantic Getaway
Spend a night or two at these 22 Fabulous Romantic Getaways from Washington DC. Our list includes romantic hotels, secluded inns, and offbeat places in cities and towns around DC and the Northern Virginia region.
Enjoy a Romantic Meal
Treat your love to a special meal out at these Romantic Restaurants in Northern Virginia or get your special dinner to go. Our list includes elegant and casual options for every mood.
Create Your Own Unique Valentine's Day Celebration
Looking for a unique (and easy to plan last minute) romantic outing? We've rounded up unique indoor and outdoor places that set the mood for love: 21 Romantic Places in Virginia and DC, No Reservation Required.
Treat Your Sweet to a Sweet Treat
Indulge your sweetheart with a gourmet treat from one of these tasty Chocolate Shops in Northern Virginia. Our guide includes local chocolate makers plus restaurants where you can enjoy a chocolatey creation.
Create a LOVE-ly Memory
For over 50 years, our state has been known by its Virginia is for Lovers tagline. And in honor of that motto, there are LOVEworks—creative art featuring the word LOVE—all over the state. Here is a guide to some of our favorite spots to take a perfect photo of you and the ones you love: Celebrate Romance and Family Fun at Virginia LOVE Statues
Head to beautiful Middleburg for the 12th annual Winter Weekend Sale. Discover special deals at downtown shops and restaurants as you explore one of our favorite small towns in Northern VA. Just look for the red and white balloons! 10:00 – 5:00 or as posted on shops.
Great Backyard Bird Count, Feb 17 – 20
Join people all over the world in helping scientists track bird populations when you participate in the Great Backyard Bird Count. Just count the birds in your own backyard for 15 minutes or more on at least one of the days. A fun family project for the long President's Day Weekend.
The new NOVA Wild Reston Zoo (formerly Roer's Zoofari) celebrates its grand opening with a fun light show called The Great Migration. Light sculptures will highlight animal migrations throughout the world.
During the event, visitors can explore 10 different habitats to learn and walk a mile of trails. The new zoo, NOVA Wild, is a non-profit that will prioritize animal welfare, education, and conservation.
General admission tickets are $35 adult, $24 ages 3 – 12 plus $10 parking with group and VIP offers available. Thurs – Sun, 4:30 – 9:00 and daily during Spring Break.
President's Day Weekend Events, Feb 18 – 20
In addition to the special events listed below, the long President's Day weekend is a great time to explore presidential history in Virginia. We're lucky to have many great Places to Visit During President's Day Weekend. In fact, these historic sites are worth visiting all year long.
Special activities honor and celebrate George Washington's birthday. Visitors get free admission to Mount Vernon on February 20 and 22, President's Day and Washington's actual birthday. Tickets are limited so arrive early. Activities include demonstrations, character performances, and birthday cake. Free; 9:00 – 5:00.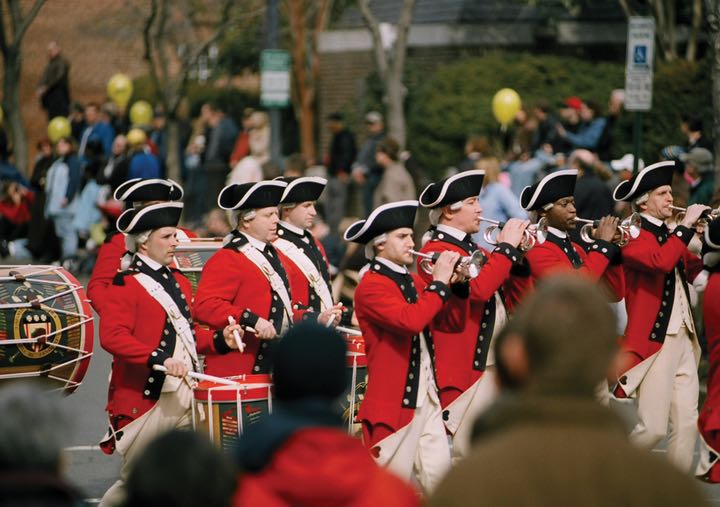 The annual George Washington Birthday Parade returns in 2023! Celebrate the 291st anniversary of George Washington's birth at the nation's largest George Washington Birthday parade. The one-mile route through the streets of Old Town Alexandria usually attracts nearly 3,500 participants and honors one of Alexandria's favorite sons. Free; 1:00 – 3:00.
Additional events throughout the month of February include a Cherry Challenge among Alexandria's best restaurants, outdoor walking tours, and virtual events.
Celebrate George Washington's 291st birthday at his boyhood home with fun activities for the whole family. Activities include games, crafts, tours, living history activities, the Stone Throw Challenge, and birthday cupcakes.
"General Washington" will be there to talk about his youth on the farm. Reserve a 90-minute time slot online; $5 adults, under 17 free. 10:00 – 3:30
National Drink Wine Day, Feb 18
Wineries and wine lovers all over the USA celebrate National Drink Wine Day on February 18th. Why not create your own celebration at one of these fun 7 Virginia Hike and Wine Day Trips Close to Washington DC? Or skip the hike, relax with a glass, and soak in these Sensational Northern Virginia Winery Views in Northern Virginia. Cheers!
Enjoy a day of family fun with Culpeper Renaissance in lovely downtown Culpeper. The annual carnival features live entertainment, free Mardi Gras beads and masks, a scavenger hunt, and special deals at shops and restaurants. Free; 10:00 – 6:00.
When the sap is rising and the maple trees are tapped, it's sugaring time. Watch and learn as the sap is boiled down into sweet maple syrup over an open fire. Sample the delicious combination of maple syrup over fresh-baked cornbread, while supplies last. $8 per person, register online; 11:00 – 2:45.
Happy Mardi Gras! Feb 21
Get ready to celebrate Mardi Gras on February 21st with a sweet and tasty King Cake from Harvest Bread. Their King Cakes are made on Fridays so order your cake online and schedule a pick-up time. It's delicious!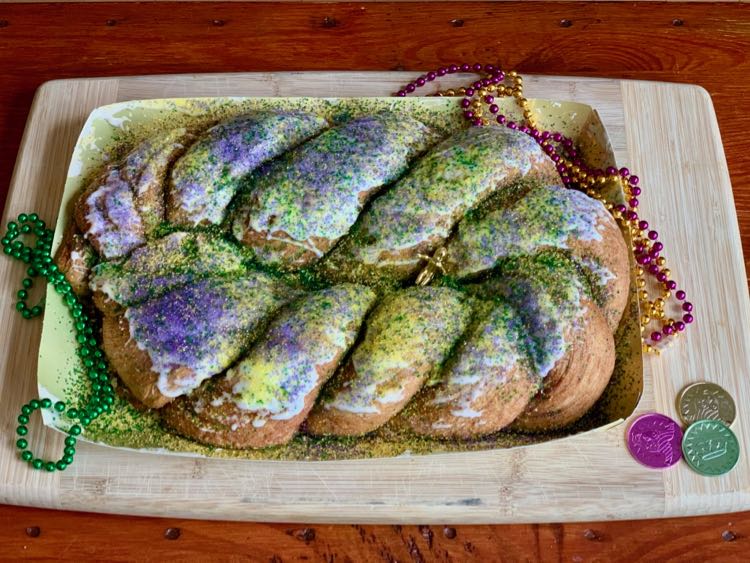 Bundle up and head to the Air and Space Udvar-Hazy Center for a night of star-gazing guided by astronomy experts. Admission and parking are free (after 4:00); head to the southwest corner of the parking lot. 6:30 – 8:30.
More Winter Fun in Northern VA
Create your own winter fun with the help of these guides to trails, activities, and places to visit this February.
Unless we've had heavy snow or rain, winter is a great time to explore local trails. These winter hikes and strolls are enjoyable except when conditions are especially icy or water-logged. A little snow on the ground is not a problem with most of these destinations, but wear good hiking boots and check ahead for inclement weather closures.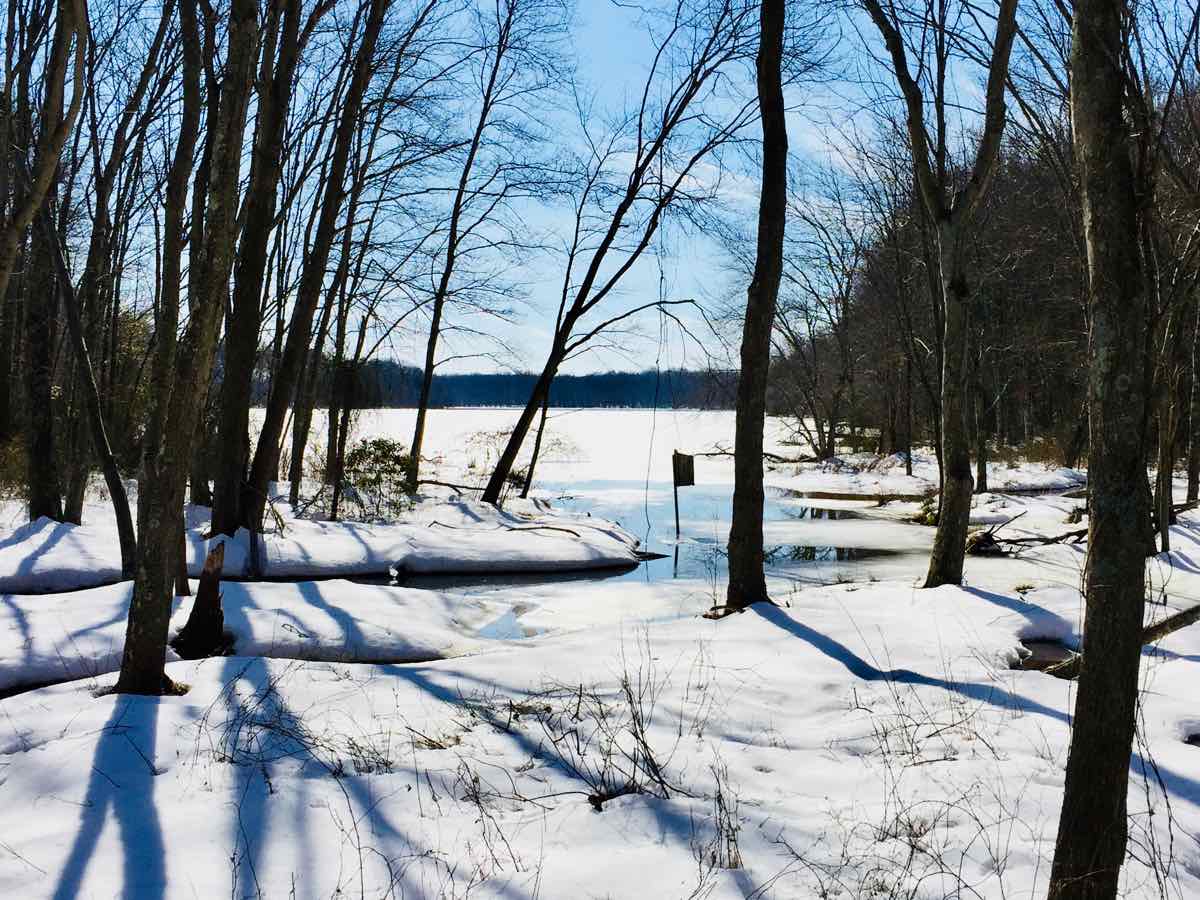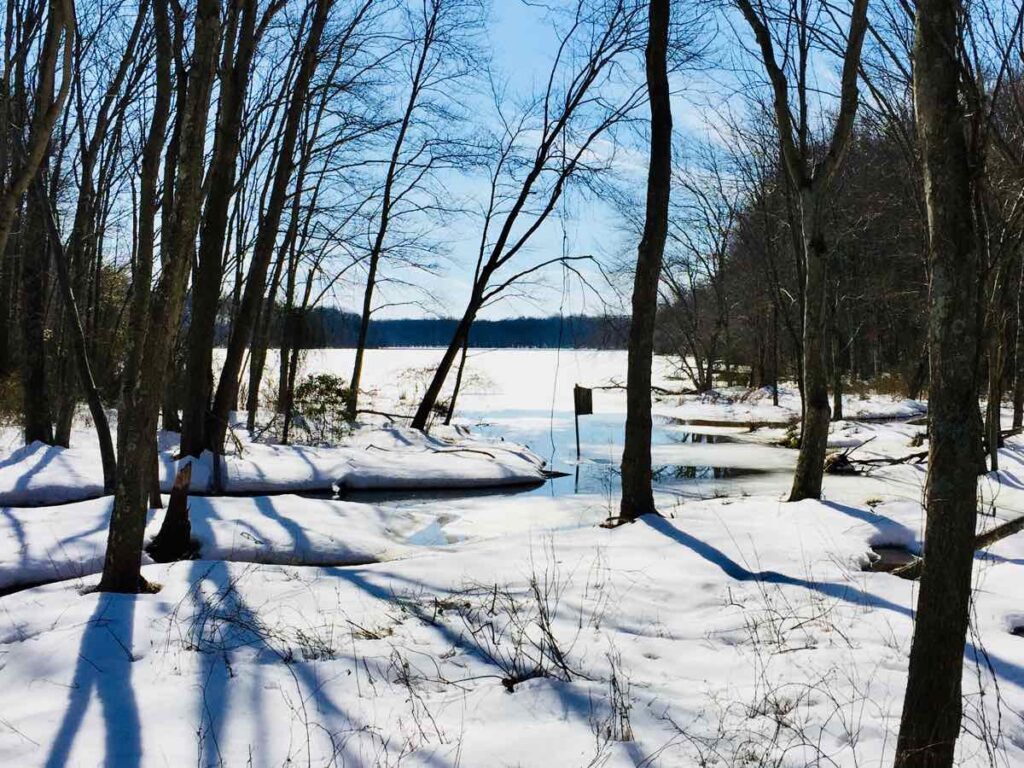 The return of chilly temps puts us in the mood for a wintery outing. Northern Virginia ice skating rinks offer healthy winter fun for every age, whether you prefer to skate indoors or out. Each ice skating destination offers smooth ice, happy music, and nearby fun, so why not try them all?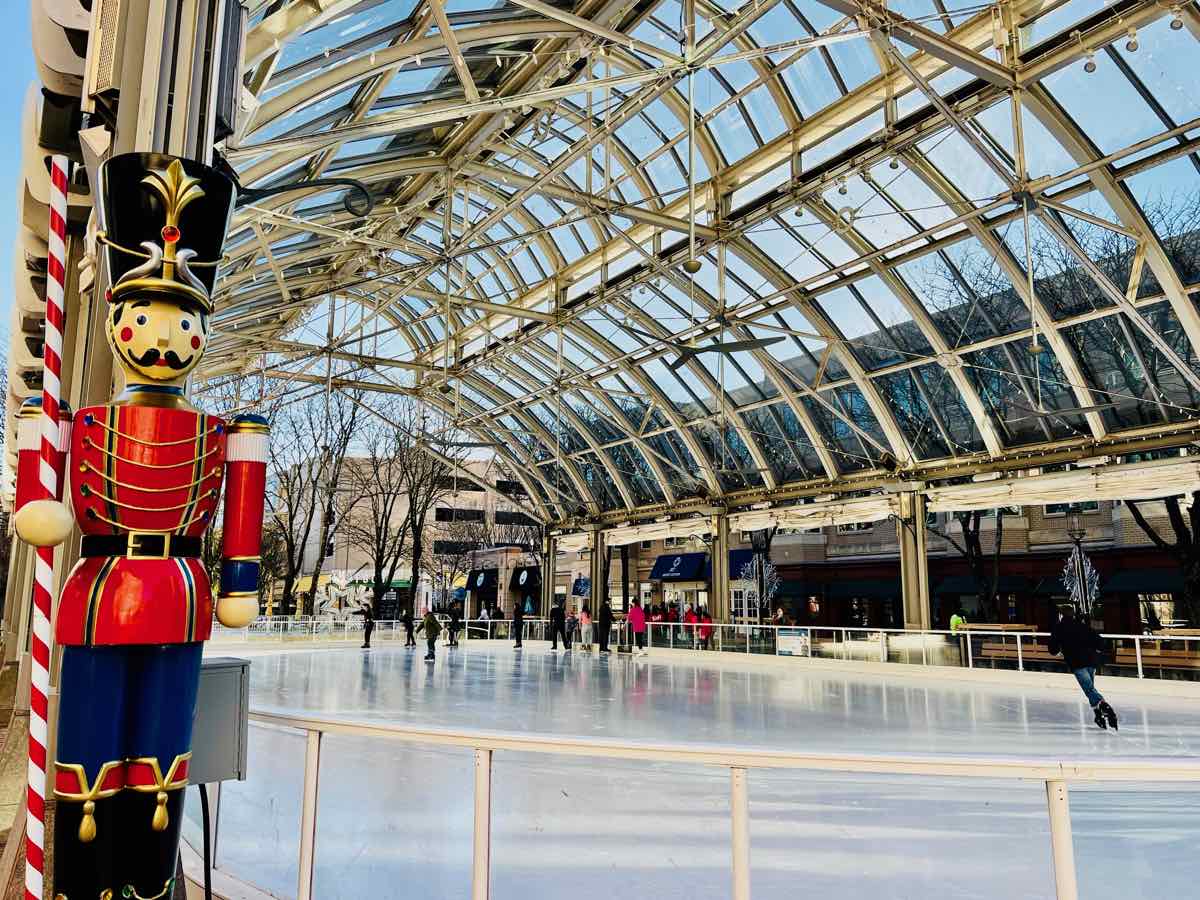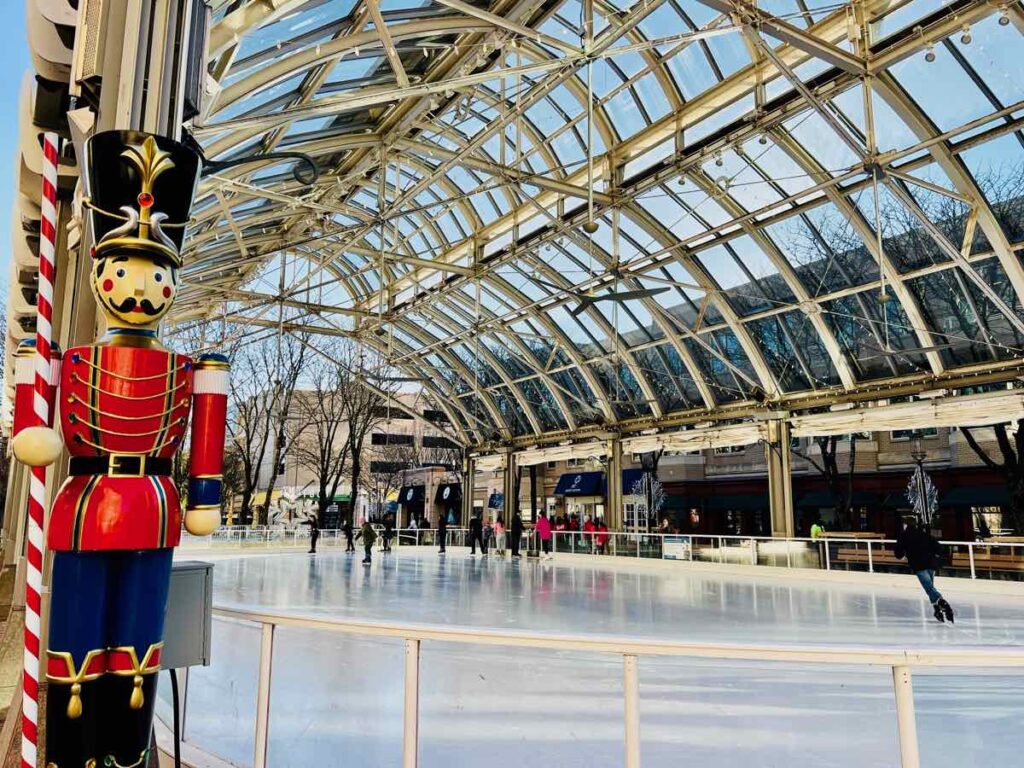 Sometimes it's too cold to play outdoors, but cabin fever pushes us to get out of the house. Whether you have kids along or not, we've rounded up a great big list of warm indoor activities that offer a change of scene close to home.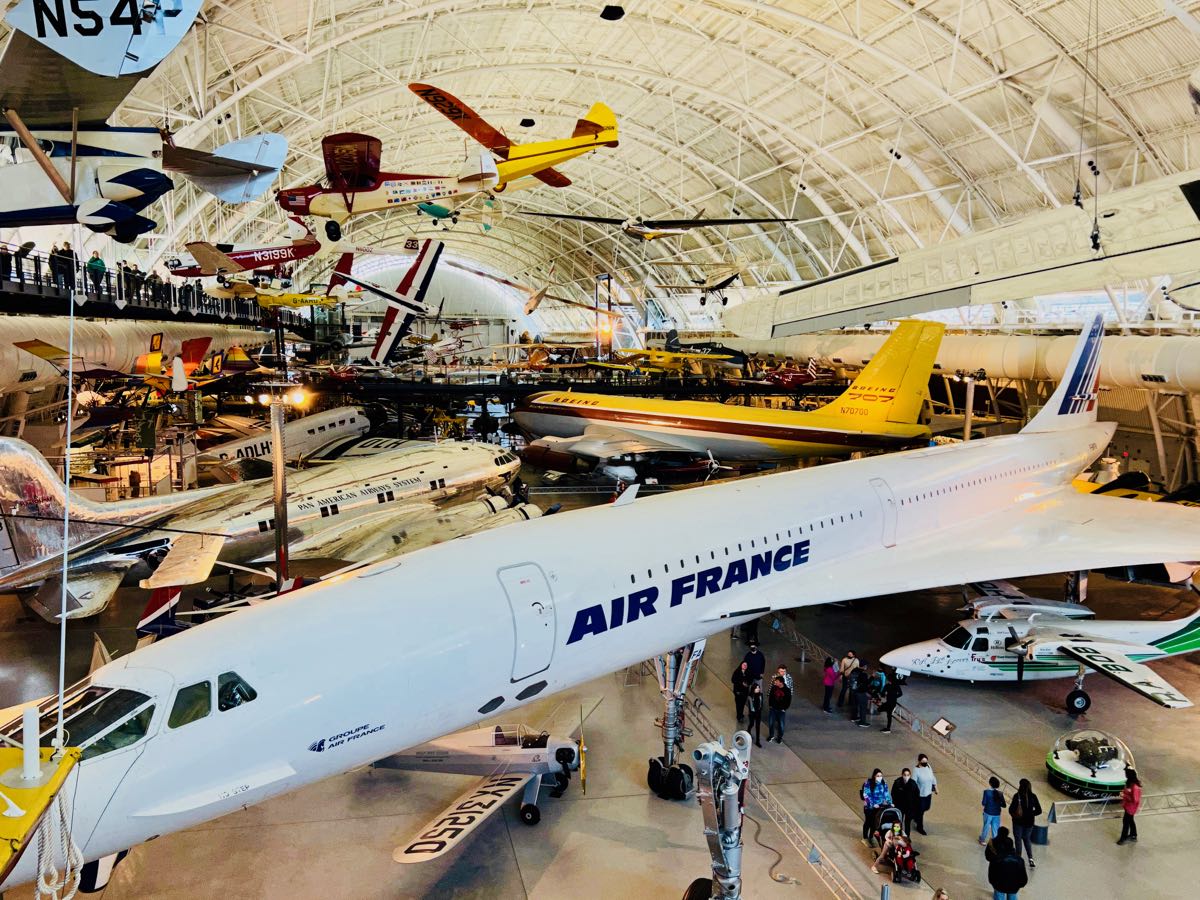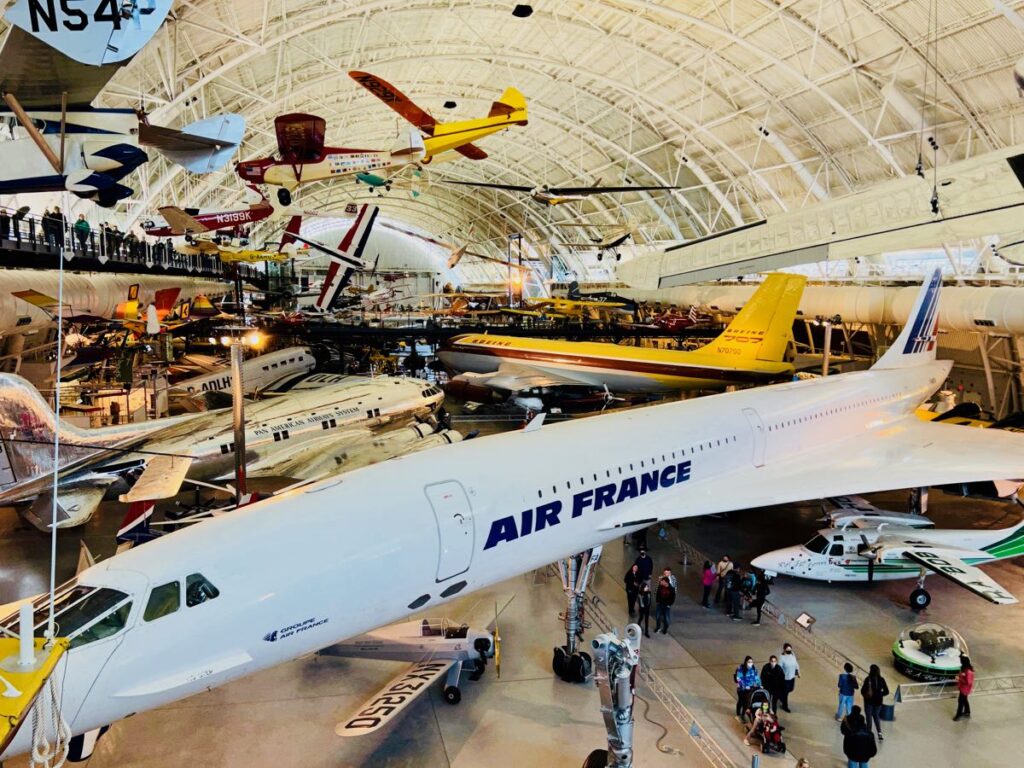 Dine and drink local at restaurants, wineries, and breweries with outdoor heated spaces. Rent a private igloo, reserve your own fire pit, or grab a table in heated tents and pavilions. It's the perfect outdoor-indoor combination.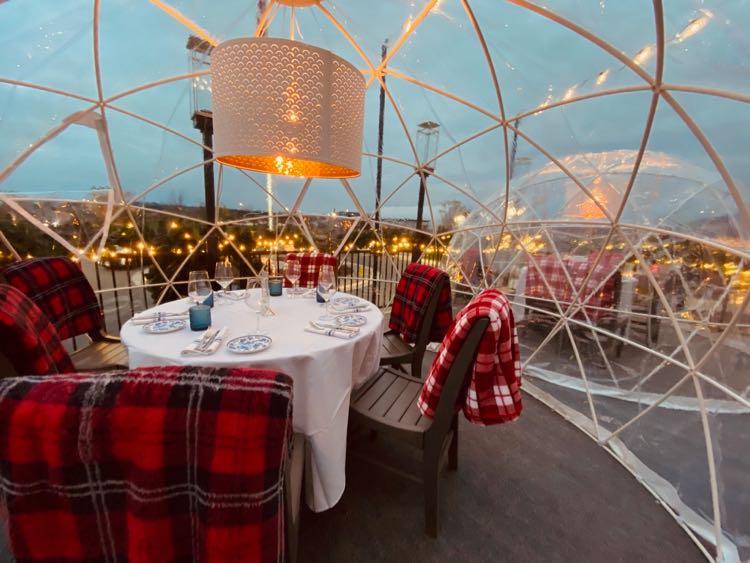 We crave a beautiful view all year long. One of our favorite options for a winter outing is to visit one of the many excellent Virginia wineries and soak up nature with a glass in hand.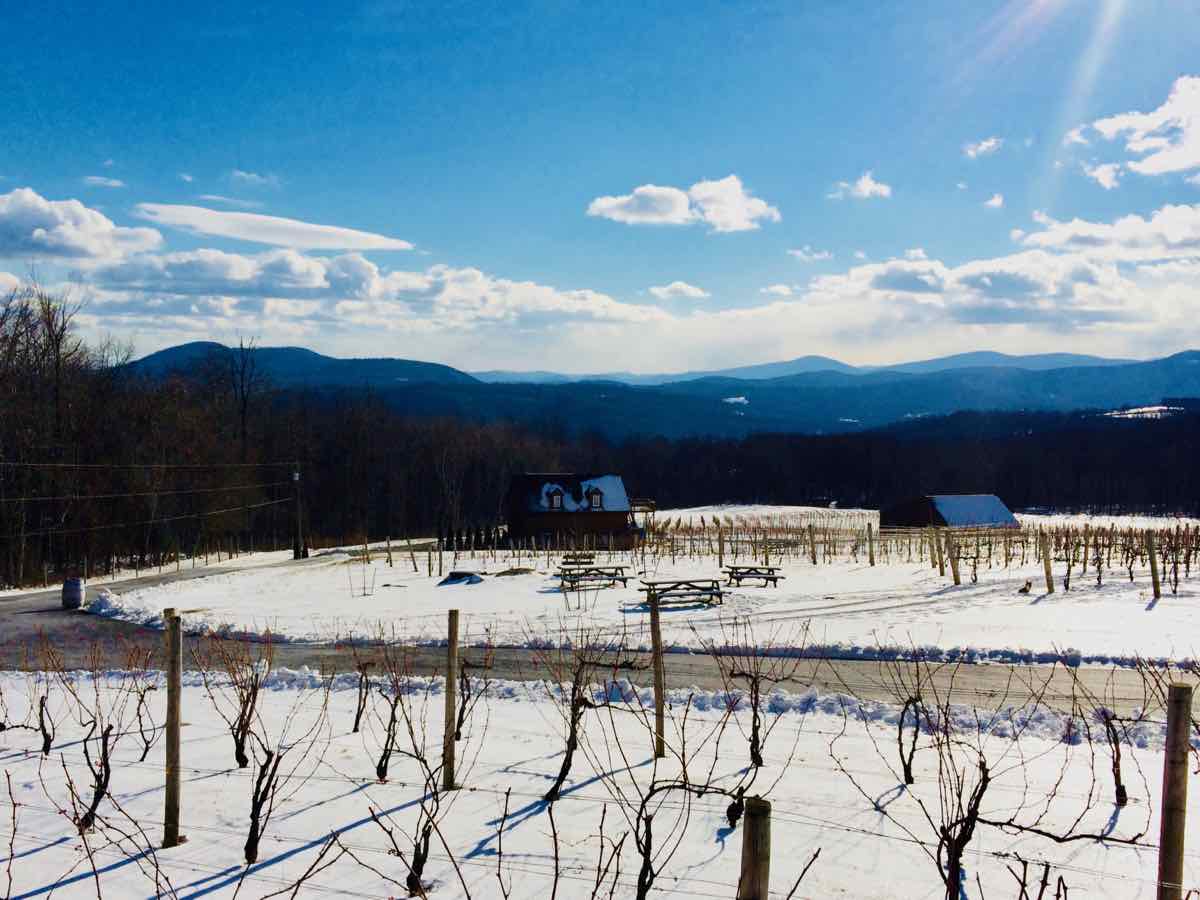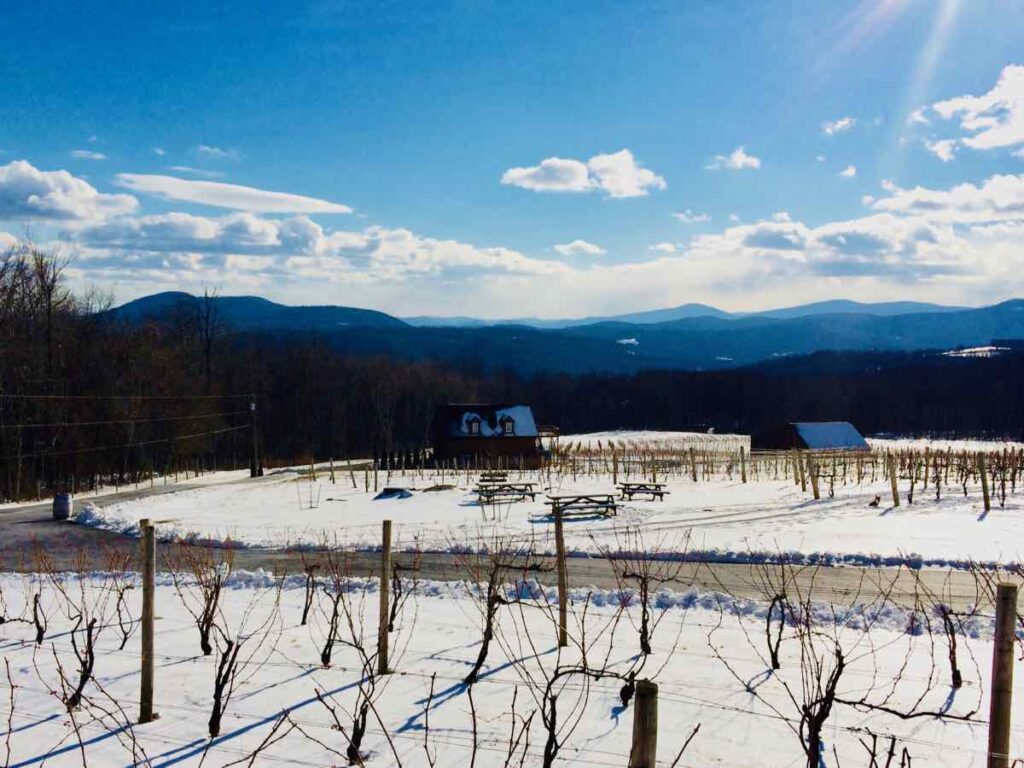 Support Local Businesses in These Small Towns Near DC
Plan a day trip or a weekend getaway with our list of 15 Fun Northern Virginia Small Towns to Visit Now. From tiny hamlets to historic Old Towns we've found quaint and interesting places to explore. Visit these destinations and you can support local restaurants, shops, wineries, and breweries plus enjoy outdoor activities.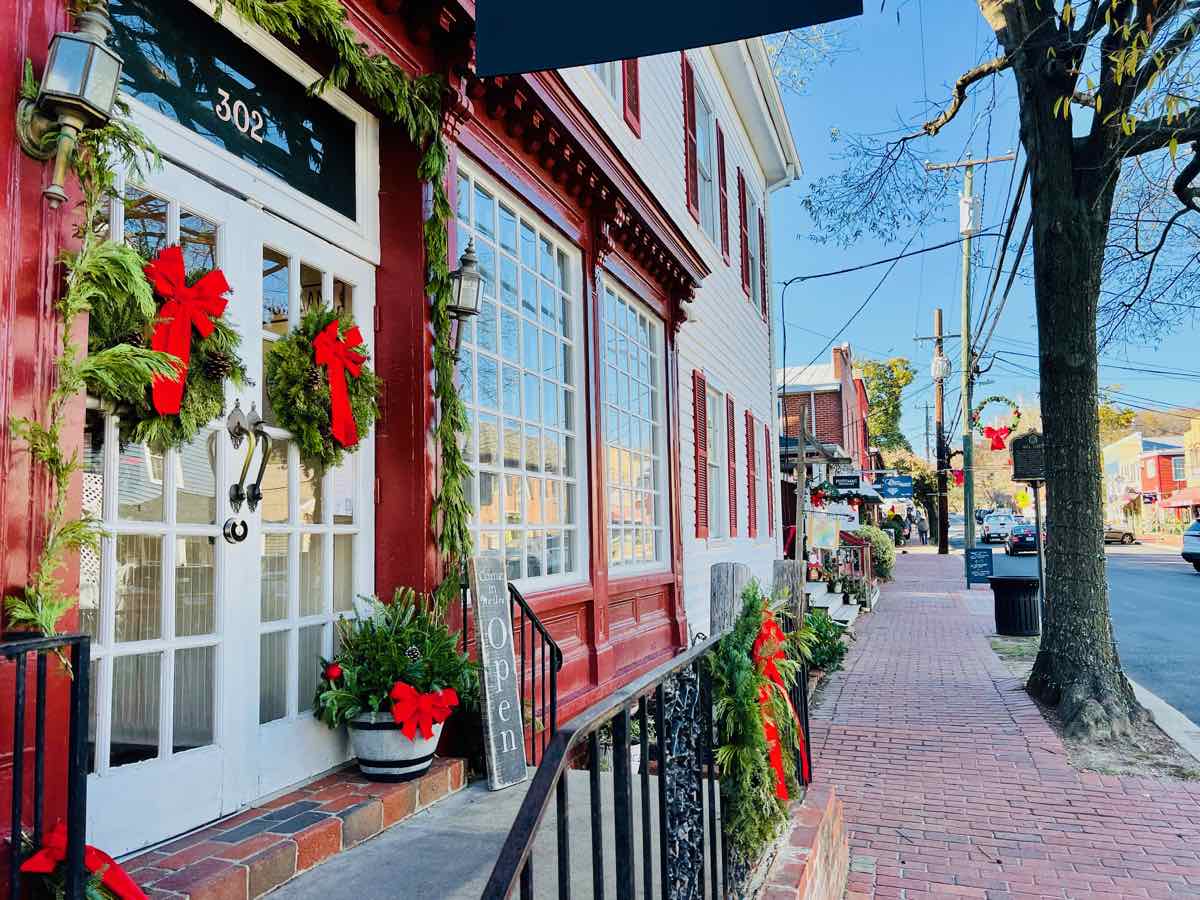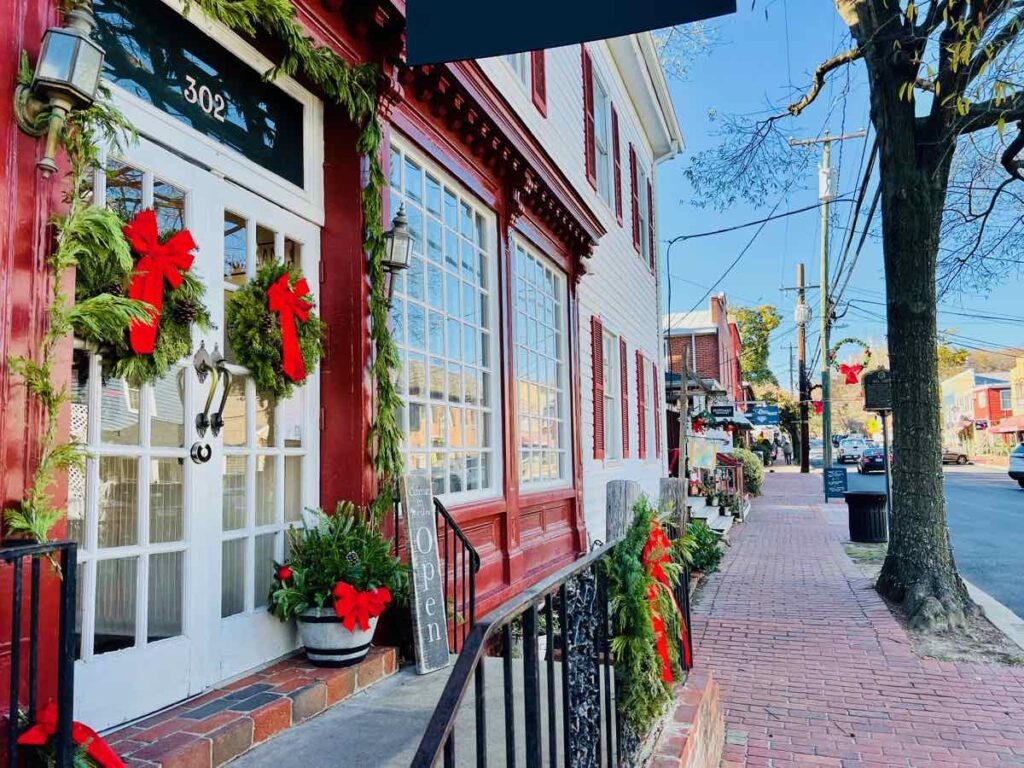 Take a Scenic Drive to Explore Northern VA
Chilly winter days are a perfect time to explore new roads and sites close to home. We've rounded up the best scenic drives in Northern Virginia where you can explore small towns and history while enjoying country roads.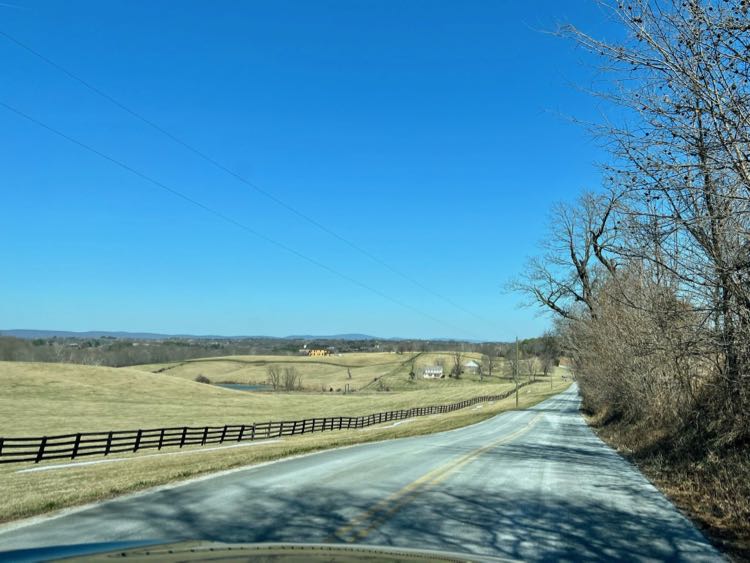 Enjoy a Weekend Getaway Near Northern VA
We've rounded up a big list of 21 Fantastic Weekend Getaways In and Near Northern Virginia that offer a fun break from the winter doldrums. From historic inns to comfy hotels, to a private mill house, we have options for every taste. Browse our list and plan your perfect winter escape.
Find a Perfect Winter Getaway
It's not too late for a winter escape! We've rounded up Favorite Winter Getaways from Northern Virginia by Plane, Train, and Auto to inspire your next trip. Whether you're craving time in the city or toes in the sand, we have tips for trips that are easy to reach from Northern VA. Happy travel!
Whatever 2023 February events are on your list, we hope you'll have time to explore and enjoy the Northern Virginia area.
Coming up: Plan ahead for the best March Events in Northern VA.
Follow us on Facebook, Twitter, Pinterest, and Instagram for more fun travel in and from Northern Virginia.