2020 February events in Northern Virginia include Valentine's and President's Day celebrations, restaurant deals, family fun, and more. Whether you love winter's chill or can't wait for warmer times, you'll find fun local events to keep you entertained during our shortest month. 2020 is a Leap Year so we can all enjoy an extra day of fun.
Events are listed in order of start date, with multi-day events listed first. Follow the links for event details and to check for inclement weather closures.
2020 February Events in Northern Virginia
The annual Chocolate Lovers Festival returns to Fairfax with chocolate, chocolate, and more chocolate. Head to Old Town on Friday night for liquid chocolate treats in a heated tent, a silent auction, and music. On Saturday and Sunday, special events for chocolate lovers continue all day long.  Don't miss the Taste of Chocolate, where you can view and taste (for a fee) chocolate concoctions at the Old Town Hall. Friday 6:00 – 8:00; Saturday 10:00 – 7:00; Sunday noon – 4:00.
It's "freezin' for a reason," time at the polar bear plunge in Reston. The plunge supports Camp Sunshine, a camp and support program in Maine that helps families affected by life-threatening childhood illnesses. All participants who raise at least $100 receive an "I did it!" event T-shirt. The plunge takes place at 2:00.
The Leesylvania State Park property is associated with the escape of multiple enslaved men and women. Learn about the park's rich history through its Underground Railroad display. Weekends during Black History Month. Fri – Sun, 10:00 – 4:00.
Happy February 2nd!
The first fabulous Sunday of the month is a combination of annual and unusual events.
Step back into the 18th century to commemorate the 300th birthday of Alexandria town founder, Col. John Carlyle. The historic Carlyle House will celebrate with 18th-century dancing, live music, and a special birthday treat. Admission is free but donations are welcome; noon – 4:00.
Find deals up to 80% off retail prices at the 16th annual designer warehouse sale at the Weston Hotel in Old Town. Shop a great collection of local boutiques and score some of the best deals of the year. Admission is free; 10:00 – 4:00.
The annual Smithsonian Family Day focused on African Americans' role in aviation and space returns to the Udvar-Hazy Center in 2020. Celebrate the contributions African Americans have made to flight and space exploration despite overwhelming obstacles. Enjoy presentations, hands-on activities, and stories. Learn about African American astronauts, pilots, and scientists of the past and present and their accomplishments. Free admission; 10:00 – 3:00.
Sample chocolate goodies as you explore the streets and shops of this historic mill town. With over 35 shops participating this makes for the perfect pre-Valentine's day afternoon. Guests can also register for a chance to win a $500 shopping spree. 11:00 – 4:00.
Little ones can join in the fun with dancing, refreshments, crafts, and live animals to entertain at the annual Animal Sweetheart Dance. For children 3 – 5 years old; $10; 10:00 – noon.
Celebrate Virginia's vibrant craft spirits scene at this annual Virginia Spirits Trail traveling tasting event. Head to A. Smith Bowman Distillery on Feb 8 to sample spirits and cocktails from 12 distillers, plus Caiseal Beer.  Tickets are $20 per person/$35 for 2. Noon – 5:00.
Plan your day trip with our guide 8 Great Things to Do on a Fredericksburg Virginia Day Trip.
Enjoy guided stargazing, telescope viewing, games, and listening to ancient stories about constellations around a campfire. Hot chocolate and snacks will be available for purchase are also part. Canceled if raining or snowing. $8 per person; 6:00 pm.
When the sap is rising and the maple trees are tapped, it's sugaring time. Watch and learn as the sap is boiled down into sweet maple syrup over an open fire. Sample the delicious combination of maple syrup over fresh-baked cornbread, while supplies last. $8 per person, no reservations needed; noon – 2:00.
Super Moon Hike, Huntley Meadows Park, Alexandria, Feb 9
Experience the bright super moon rising in the sky on a Super Moon Hike on the boardwalk at Huntley Meadows Park. The super moon will be at its closest approach to Earth and the full moon often appears to be larger than usual. For ages 6 to adult. $8; 7:45 – 9:15.
Valentine's Day, Feb 14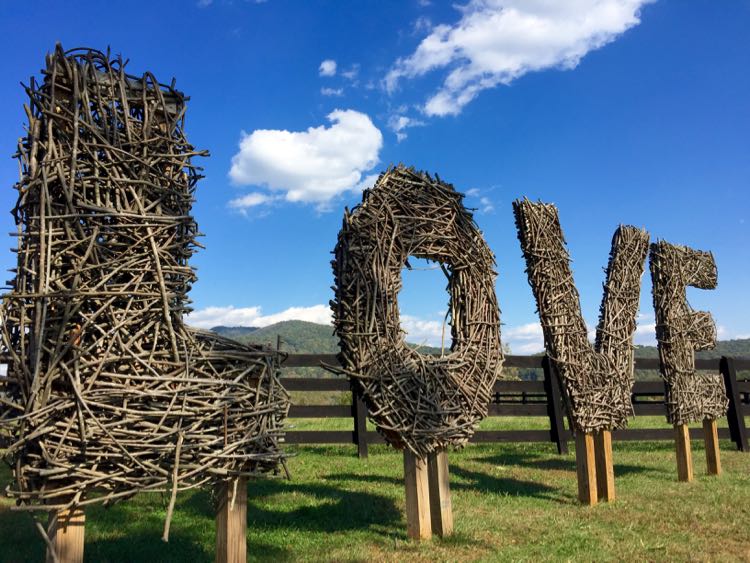 How will you celebrate your love on Valentine's Day? We've rounded up three collections of romantic fun in the Northern Virginia region. Whether you want a romantic weekend getaway, a delicious couples meal, or a DIY outing, we've got ideas for you.
Plan a Romantic Getaway
Spend a night or two at these 22 romantic hotels, secluded inns, and offbeat places in cities and towns around DC and the Northern Virginia region.
Enjoy a Romantic Meal
Treat your love to a special meal out at these romantic restaurants in Northern VA. Our list includes elegant and casual options for every mood.
Create You Own Unique Valentine's Day Celebration
Looking for a unique (and easy to plan last minute) romantic outing? We've rounded up indoor and outdoor places that set the mood for love.
21 Romantic Places in Virginia and DC, No Reservation Required
Create a LOVE-ly Memory
For over 50 years, our state has been known by its Virginia is for Lovers tagline. And in honor of that motto, there are LOVEworks—creative art featuring the word LOVE—all over the state. Here is a guide to some of our favorite spots to take a perfect photo of you and the ones you love.
President's Day Weekend, Feb 15 – 17
In addition to the special events listed below, the long President's Day weekend is a great time to explore presidential history in Virginia. We're lucky to have these Presidential Sites to Explore on President's Day Weekend. In fact, these historic sites are worth visiting all year long.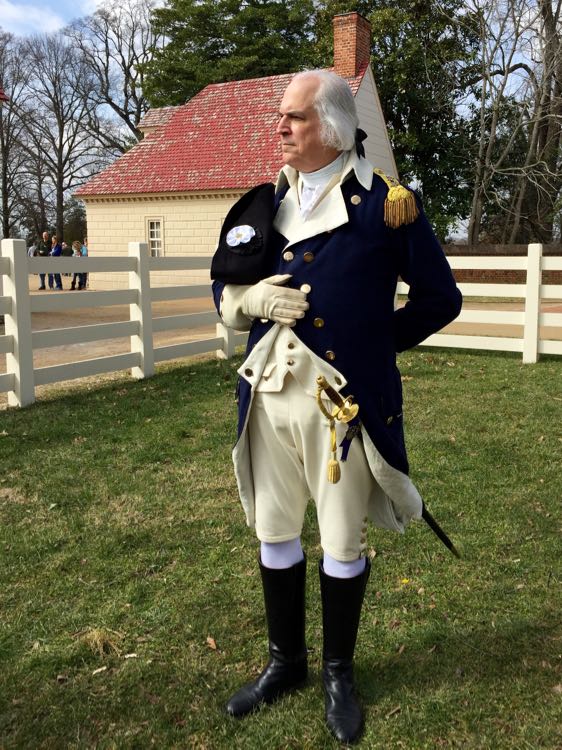 Special activities honor and celebrate George Washington, with free admission on President's Day, February 17th. Activities include dancing demonstrations, character performances, and birthday cake. This is also a great time to get a selfie with POTUS 1. In 2020, you can "pose like the prez" in front of a life-sized version of Gilbert Stuart's Lansdowne painting in the Education Center Lobby. Free; 9:00 – 5:00.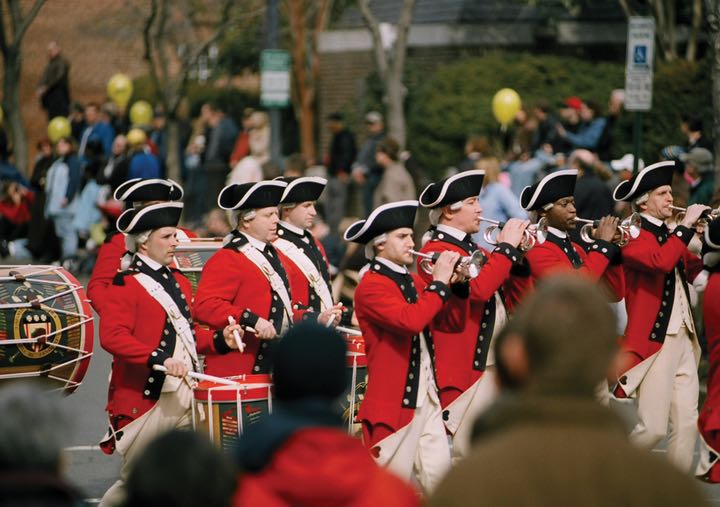 Celebrate the 288th anniversary of George Washington's birth at the nation's largest George Washington Birthday parade. The one-mile route through the streets of Old Town Alexandria attracts nearly 3,500 participants and honors one of Alexandria's favorite sons. Parade is free; 1:00 – 3:00.
In honor of President's Day, and in conjunction with the George Washington Birthday Parade, many historic Alexandria houses will offer free admission. Visit Alexandria History Museum at The Lyceum, Christ Church, Friendship Firehouse Museum, Gadsby's Tavern Museum, Old Presbyterian Meeting House, and one of our favorite hidden gems of Northern VA, the Stabler-Leadbeater Apothecary Museum. Hours vary by location so follow the link for details.
George Washington's Birthday at Ferry Farm, Fredericksburg, Feb 17
Celebrate George Washington's 288th birthday at his boyhood home with fun activities for the whole family. Activities include games, crafts, archaeology lab tours, living history activities, the Stone Throw Challenge (weather permitting), history theater, and birthday cake. "General Washington" will be there to talk about his youth on the farm. $5 adults, under 17 free. 10:00 – 4:00
National Drink Wine Day, Feb 18
Wineries and wine lovers all over the USA are celebrating National Drink Wine Day on February 18th. Why not celebrate with one of these fun 7 Virginia Hike and Wine Day Trips Close to Washington DC? Or skip the hike and relax with a glass and soak in these Sensational Northern Virginia Winery Views in Northern Virginia. Cheers!
Delve into the past through gaming at an adults-only night of fun at historic Gunston Hall. Learn who was playing what in the 28th century, and discover the origin story of games like Life, Craps, and Poker. Finger foods and seasonal adult beverages are part of this 21+ evening event. Tickets are $25 – $35; 6:00 – 9:00 pm.
Mount Vernon also celebrates George Washington's actual birthday with free entry to his beloved estate. Join in special wreath-laying ceremonies throughout the day. Enjoy a day-long celebration of music, performances and entertainment that the Washingtons would have enjoyed in the Auditorium. Join "General Washington" for a slice of birthday cake while supplies last. This is a perfect opportunity to check out the Be Washington interactive exhibit and the updated 4D Theater.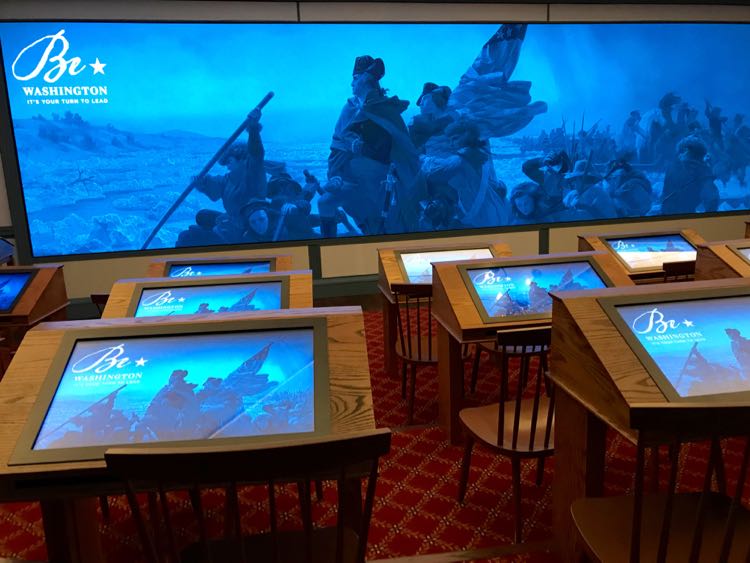 More February Events and Winter Fun in Northern Virginia
A new location for the Polar Plunge event this year is Leesylvania State Park. Dip into the Potomac River as you help support Special Olympics Virginia. There will be live bands, prizes, and a costume contest for the fanciest plungers. $100/$7 parking fee for spectators. Registration and check-in opens at 10:00.
Mardi Gras at District Wharf, Washington DC, Feb 22
Join in a DC community-wide extravaganza featuring a spirited Mardi Gras parade down Wharf Street, a dance party with live music on District Pier, and a fireworks finale. There will also be activities and crafts for kids. Free; 4:00 – 7:00.
Hands On Day, Fairfax Station Railroad Museum, Feb 23
Enjoy educational activities and crafts involving history and train modeling, suitable for kids and adults. Mini-workshops and activities focusing on artifact restoration and preservation might also be featured. Admission is $3/$5 ages 5-12/13 and older. 1:00 – 4:00.
With fewer festivals and big events going on, you may need to plan your own February winter fun. Here are some ideas for winter outings that offer brisk adventures or cozy escapes, depending on what the weather brings.
Indulge in rich chocolates, exquisite desserts and mouth-watering hors d'oeuvres from the DC region's finest restaurants at this annual event, which is the largest fundraiser for Loudoun's YMCA. Enjoy free-flowing champagne, a silent auction, dancing and a chance to pick your favorites for the People's Choice awards. $50; 7:00 – 11:00 pm.
Grab your friends and play board games in the museum after hours at The Reston Historic Trust & Museum at Lake Anne. Choose from over a dozen games provided by Staring Player Pop-Up or bring your own games and grab some of the provided snacks. Everyone who attends will receive "The Game of Reston" poster. Free but space is limited; 6:00 – 9:00 pm.
Check out LEGO (R) model train layouts from local modeling enthusiast Monty Smith, in a special two-day event.  Admission is $5/$3 for adult/youth 5 – 12. Noon – 4:00.
Unless we've had heavy snow or rain, winter is a great time to explore local trails. These winter hikes and strolls are enjoyable except when conditions are especially icy or water-logged. A little snow on the ground is not a problem with most of these destinations, but wear good hiking boots and check ahead for inclement weather closures.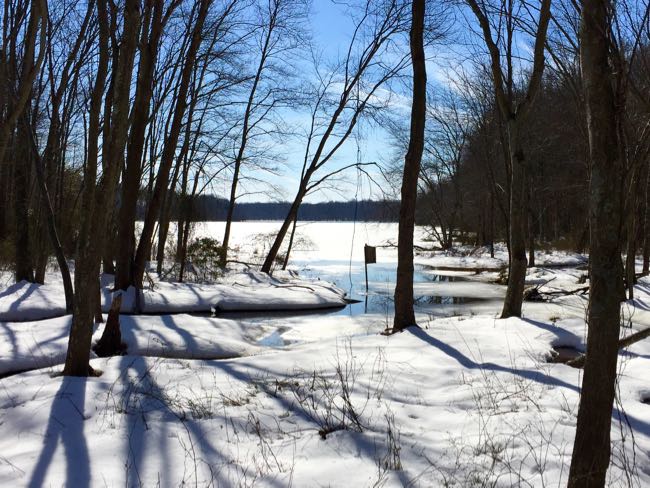 The return of chilly temps puts us in the mood for a wintery outing. Northern Virginia ice skating rinks offer healthy winter fun for every age, whether you prefer to skate indoors or out. Each ice skating destination offers smooth ice, happy music, and nearby fun, so why not try them all?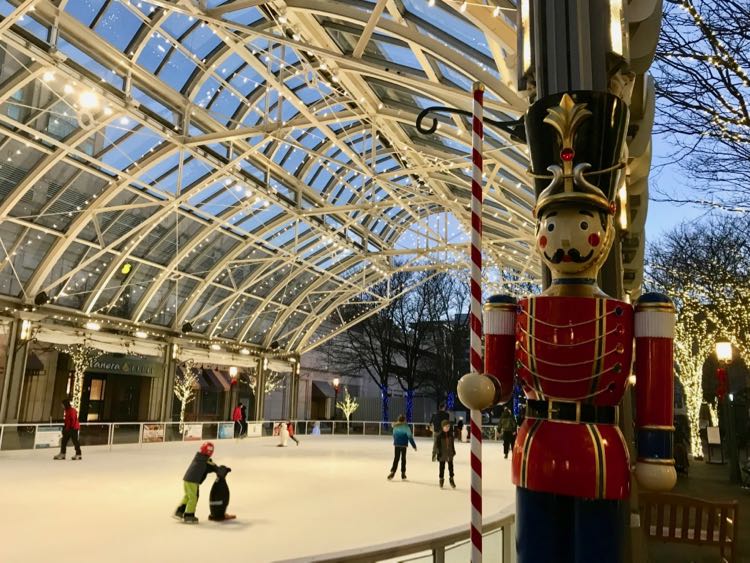 Sometimes it's too cold to play outdoors, but cabin fever pushes us to get out of the house. Whether you have kids along or not, we've rounded up a great big list of warm indoor activities that offer a change of scene close to home.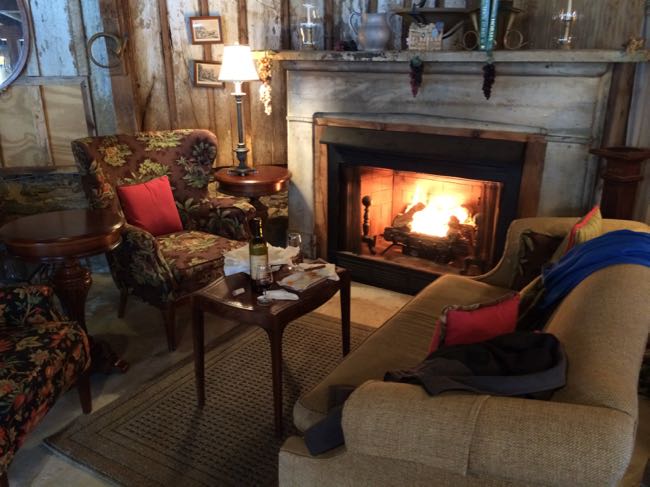 We crave a beautiful view all year long. One of our favorite options for a winter outing is to visit one of the many excellent Virginia wineries and soak up nature with a glass in hand.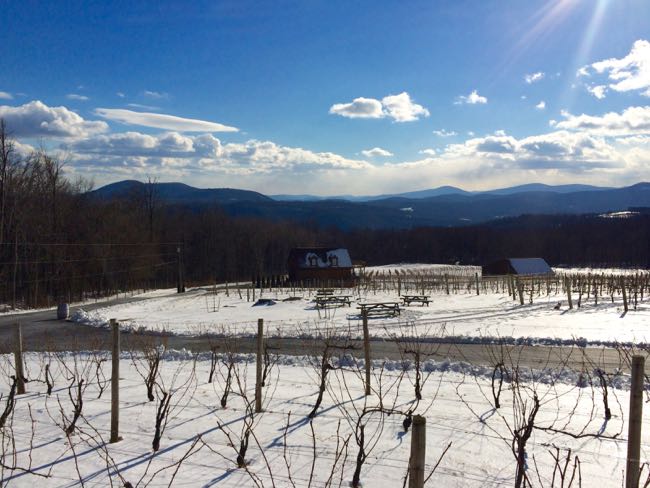 Escape on a Weekend Getaway
Want a change of pace from your wintery home? Here are our favorite destinations for a winter escape from the Washington DC region:
Favorite Winter Getaways from Northern Virginia by Plane, Train, and Auto
Whatever 2020 February events are on your list, we hope you'll have time to explore and enjoy the Northern Virginia area. Know of more fun February events that should be on our list? Please share your tips in the comments below. Thank you!
Follow Fun in Fairfax VA on Facebook, Twitter, Pinterest, and Instagram for more fun things to do, places to visit, and special events in the Northern Virginia and Washington DC area.
Featured photo credit: Tisara Photography