June 2017 Events in Northern Virginia
June 2017 events include the return of popular, multi-day carnivals and festivals, along with opportunities to volunteer, compete, learn, and play throughout Northern Virginia. Enjoy carnival rides, art, hikes, wine, beer, food, and more as special events kick off a new summer of fun.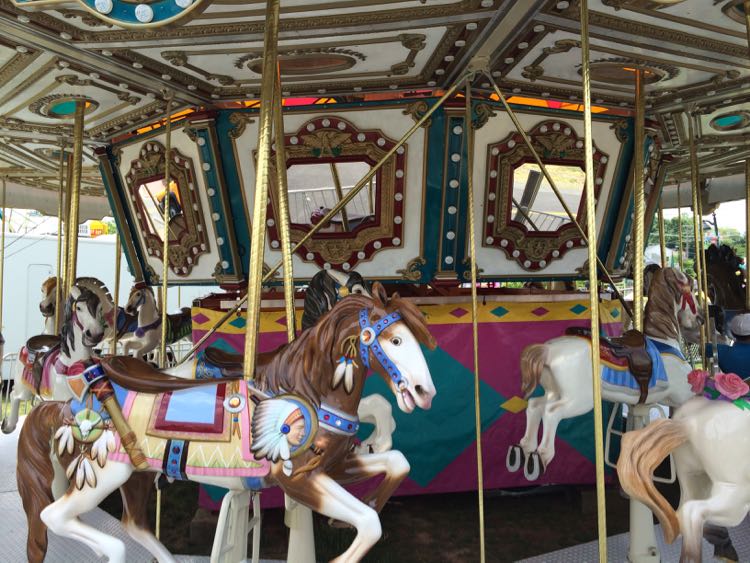 The 37th Annual Herndon Festival returns with four days of fun, combining an outdoor concert series with a summertime carnival. The event includes two fireworks displays, an arts and craft show, business expo, 10K/5K races, fitness expo, and a Kids' Alley where children can have a hands-on art experience. Thursday 6:00 – 10:00, Friday 6:00 – 11:00, Saturday 10:00 – 11:00, Sunday 10:00 – 6:00. Follow the link for full schedule and ticket details.
For the 48th year in a row, the historic Town of Occoquan will close its streets for the semi-annual Arts and Crafts show. Over 300 contemporary and country crafters and artisans from Occoquan and all around the United States will line the streets offering unique, hand-crafted works. Free admission; $5 shuttle bus. Sat 10:00 – 6:00, Sun 10:00 – 5:00.
The 36th annual Vintage Virginia Wine & Food Festival promises a day enjoying Virginia's best wine, delicious food truck fare, and top-tier musical entertainment. Eat local and drink local from nearly half of Virginia's homegrown wineries plus specialty food producers, and shop for local artisan products.  Single day tickets begin at $30. Follow the link to purchase tickets and for special tastings and VIP ticket options. General admission 12:00 – 6:00 daily.
The American Hiking Society's National Trails Day® celebrates trails in every state across the country. All 36 Virginia State Parks have volunteer projects and other programs and events to help improve trails and water ways. Sky Meadows State Park will host a hike and commemoration ceremony for the new George's Overlook and a clean-up of Gap Run, while Mason Neck State Park will combine hiking and clean-up on trails and waterways in the park. Follow the links to find an event near you or find your own trail in our archive of great local hikes.
Also on June 3rd, sites in the Chesapeake watershed will host the 29th annual Clean the Bay Day. Follow the link to find a clean-up near you, or join the Fairfax County Park Authority and volunteers to clean up Huntley Meadows Park. Our local waterways flow into the Chesapeake Bay and directly impact its health. This clean-up will prevent trash from flowing further downstream and will immediately improve water quality at Huntley Meadows. Free; 9:00 – noon.
Celebrate our rich railroad history at a day-long event featuring train memorabilia, specialty vendors, and live performances. Enjoy Country and Bluegrass music while you watch miniature trains navigate elaborate train displays. Then board one of four train excursions for a fun-filled ride to Clifton and back (10:00/11:00/12:00/1:00). The festival and parking are free and you can purchase $6 train tickets online. 10:00 – 3:00
Civil War re-enactors will "occupy" the grounds to introduce visitors to the life of the common soldier during the American Civil War. Experience the essentials of camp life; talk to soldiers and civilians of the era; and witness demonstrations ranging from live firings to the proper technique for making hardtack. A variety of games and activities throughout the day share what life was like for the thousands of soldiers and civilians who lived and were stationed around Fairfax Station in the 1860s. 10:00 – 5:00.
Whether you're racing or just watching, it's always fun to see which boats will sink and which will float to the finish at the popular Cardboard Boat Regatta. Teams compete for bragging rights in multiple age groups and categories. Rules and details at the link; races begin at 11:00.
Join DC area pet lovers at a family- and dog-friendly wine tasting event hosted by the Friends of the Fairfax County Animal Shelter to raise funds for shelter pets in need. Wine, Whiskers and Wags is held at Paradise Springs Winery in charming Clifton, and features delectable wines, tasty fare, a silent auction and meet-and-greets with shelter pets. Admission is $40 advance, $45. 1:00 – 5:00
The 9th Annual Taste of Del Ray Food Festival returns with eighteen neighborhood restaurants participating. The outdoor competition will name the 2017 Judge's Choice and People's Choice awards. Ticket holders will enjoy a variety of tastes and cast their votes. Advance tickets $10/$5 adults/children. 1:00 – 3:00.
Celebrate rank Lloyd Wright's 150th birthday in mid-century style. Bring a picnic, blanket or chairs and your best frock and fedora for an evening of cocktails, birthday cake, and swing. There will be twilight tours of the house, and an auction of picnics and other Frank Lloyd Wright and Pope-Leighey-inspired surprises. Prizes will be awarded for best 1930's-1940's picnic vignette. Tickets for this fun fundraiser are $25/15 adults/youth 12 – 17, under 12 free.
Celebrate Fairfax!, Fairfax County Government Center, June 9 – 11
The 36th Annual Celebrate Fairfax! Festival returns with 25 acres of concerts, carnival rides, nightly fireworks, family programs, green living info, giant lawn games, and more family fun. More than 130 performances on eight stages present national, regional and local artists, including headliners Bush and Everclear. New in 2017, Sunday Brew features 11 local and regional craft brewers plus two stages of entertainment. Ticket prices vary; available online or at the gate. Friday 6:00 – midnight, Saturday 10:00 – midnight, Sunday 11:00 – 7:00.
See the historic mansion in a different light as you enjoy a tour, craft beer and wine (available for purchase), and music while watching the sun set against the Potomac. Historic fun includes 18th-century music, dancing, and bocce ball, plus you can stroll the lantern-lit grounds and mingle with costumed residents like the charming "Lady Washington." The event often sells out so get your tickets early. $25; 6:00 – 9:00 pm.
The 4th Annual Chalk on the Water Festival returns to Lake Anne Plaza with participants of all ages creating beautiful and impressive street art. Purchase a "plot" of brick space on the plaza to create your masterpiece, or just stroll through the plaza and admire the art. Spaces are $10 for families and school age children, and $15 for amateur and professional artists; Follow the link to register. 11:00 – 5:00 daily.
Cheer on the 2017 Vienna Idols finalists as they perform at Vienna's Town Green. The winner receives $700, 8 hours of professional recording studio time, and the opportunity to headline at various venues over the course of the year. Free admission, 6:00 – 9:00
Back to the Bay, Mason Neck State Park, June 10
Enjoy a family-friendly celebration of Chesapeake Bay Awareness Week at Mason Neck State Park. Paddleboard, see underwater grasses up close, learn about Capt. John Smith's voyage, enjoy live entertainment by The Burn Band, taste local foods, and visit more than 20 booths with hands-on educational activities focused on the Chesapeake Bay. Free; 10:00 – 3:00.
Declaration Day, Gunston Hall, Mason Neck
, June 10
Join Gunston Hall for a historic event commemorating the anniversary of the ratification of the Virginia Declaration of Rights. The day begins with a special naturalization ceremony followed by an afternoon of fun and educational activities for all ages. Immerse yourself in 18th-century Virginia and converse with characters from the past. Food available for purchase throughout the day. Free; 10:00 – 4:00.
The 9th annual Love Your Body Yoga Festival features activities for the whole family, including live entertainment and activities for children. The festival will also offer healthy snacks and raffle prizes. Admission is free. 10:00 – 5:00
Taste of Reston, Reston Town Center, June 16 – 17
Celebrate Dad with a weekend of food, drinks, music, and family fun. Live entertainment performs on 3 stages throughout the festival, with kid-friendly performances at the Family Fun Zone, and local chefs presenting culinary demonstration at the Wine & Dine area. Friday 3:00 – 11:00, Saturday noon – 11:00.
"General Washington" greets visitors and poses for photographs on Father's Day weekend and discusses his role as husband, stepfather, and Father of Our Country in the program "Father to the First Family." At the Gristmill and Distillery, demonstrations by costumed distillers take visitors through the historic process of whiskey-making in a reconstructed 18th-century distillery. Included with admission; 9:00 – 5:00.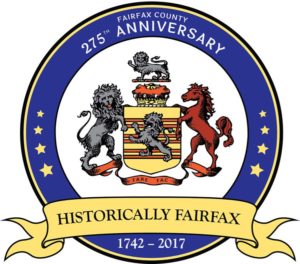 Celebrates the 275th Anniversary of Fairfax County on the grounds surrounding the Historic Fairfax Courthouse. Enjoy historically themed family-friendly activities, live musical performances, antique vehicles from the Police and Fire Departments, re-enactors and living history demonstrations, the annual Lord and Lady Fairfax Awards Program, talks on a variety of topics in the Historic Fairfax Courthouse, Virginia's WWI/WWII Anniversary Mobile, Historic Courthouse Tours, Revolutionary War memorial plaque dedication ceremony, Petting Zoo, and more. A variety of food trucks will be on site and the event will feature speeches from county officials and guests throughout the day. Free; 10:00 – 4:00
Indulge Dad's love of aviation at the Smithsonian's Innovations in Flight Family Day and Outdoor Aviation Display. More than 50 vintage, recreational, military, and home-built aircraft will be on display, and pilots will be with their aircraft to answer questions. There will also be vintage cars on hand, paired with the planes of their decade, plus other interactive activities. Attendance is free; parking is $15. 10:00 – 3:00
The 44th annual Sully Antique Car Show, the largest car show in northern Virginia, features foreign and American cars, trucks and specialty vehicles through 1990. More than 400 antique and classic vehicles fill the grounds, accompanied by live entertainment, a food court, activities, and tours of the historic house and outbuildings. Admission is $10 for adults, $8 for seniors and $6 for children. 10:00 – 3:30
Enjoy presentations and guided hikes about pollinators like the honey bee and butterflies, plus live music and more family fun. Kids activities include a cat fishing derby, crafts, games, live demonstrations, nature sketching, archeology digs, flying displays and more. Free; 10:00 – 2:00
The Manassas Jazz Festival features headline artist Marcus Johnson. Spend an intimate and relaxing afternoon enjoying great jazz and tasting wines and craft beers. Advance tickets are $35/$20 for tasters/non-tasters. 12:00 – 7:00
Gather at the Goldstone Inn and Restaurant for a full day of Father's Day fun for the whole family. Live music, classic car show, lawn games, BBQ buffet and more. Tickets $35/$15 for adult/youth, under 7 free. Noon – 6:00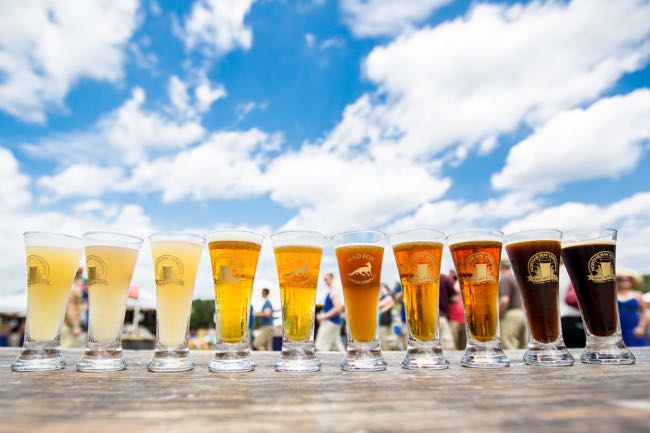 Indulge in beer tasting fun at the Northern Virginia Summer Brewfest, at Bull Run Regional Park in Centreville. This craft beer festival features summer seasonal brews from regional craft breweries, plus food, entertainment, crafts, and exhibits. Follow the link for ticket info and purchase. 11:00 – 7:00 daily.
Camp out in the beautiful Historic Mount Bleak backyard during the Great American Campout. Park rangers will be on hand to help set up campsites and tents. Fun programs include live animals from Blue Ridge Wildlife Center, a demonstration by Dogs East search and rescue, a campfire sing-a-long with John Kovac, s'mores and more. $30 per campsite. Special activities begin Saturday at noon
The 6th annual Alexandria Food and Wine festival returns with a day for the community to sample food and drinks from the diverse restaurants of Alexandria and Virginia wineries. The festival offers food and wine tasting along with live entertainment, children's activities and arts and crafts vendors. A portion of the proceeds will be donated to a local non-profit. Admission is free, purchase tickets for tasting. 12:00 – 6:00.
Get a jump on the 4th and enjoy live music, dunk tanks, backyard games, sand sculptures, food trucks, beer/wine, and one of the best fireworks displays in the area. New in 2017, the event kicks off with a tailgate party. Admission is $5, 2 and under free. 6:00 – 10:00 pm
Ongoing June 2017 Fun
When warm weather returns we know that area farmers markets will be back with delicious fresh produce, meats, plants, and specialty items. Our expanded round-up of Northern Virginia farmers markets 2017 covers over 50 local markets.
Check our round-up of Northern Virginia summer concert series for outdoor music throughout the summer. Many concerts begin in June, and most are family-friendly and free to attend.
We wish you a fun month at these June 2017 events in Northern Virginia, and a great kickoff to the summer!
Follow Fun in Fairfax VA on Facebook, Twitter, Pinterest, and Instagram for more fun things to do, place to visit, dining and drink, and special events in the Washington DC, Northern Virginia region.