Updated on September 11, 2023 by Julie McCool
This complete guide to Northern Virginia Farmers Markets includes over 50 listings for markets throughout the week and region. Our guide will help you shop local, so you can cook and eat fresh all week long.
All of the Northern Virginia Farmers Markets on our list are open for in-person shopping. Some markets also offer online ordering options. In addition, many markets host live entertainment and other events. For example, Fairfax County markets feature family-friendly activities during the annual National Farmer's Market Week (August 6 – 9 in 2023).
Disclosure: This article may contain affiliate links. We will make a small commission from these links if you order something, at no additional cost to you.
Our guide to Northern Virginia Farmers Markets is organized by county and day of the week. We've listed each market's location and hours plus seasonal market opening dates. Follow the links for additional details on participating vendors and special restrictions.
Want to get your fruits and veg at the source? Plan a farm visit with our guides to Northern Virginia u-pick farms: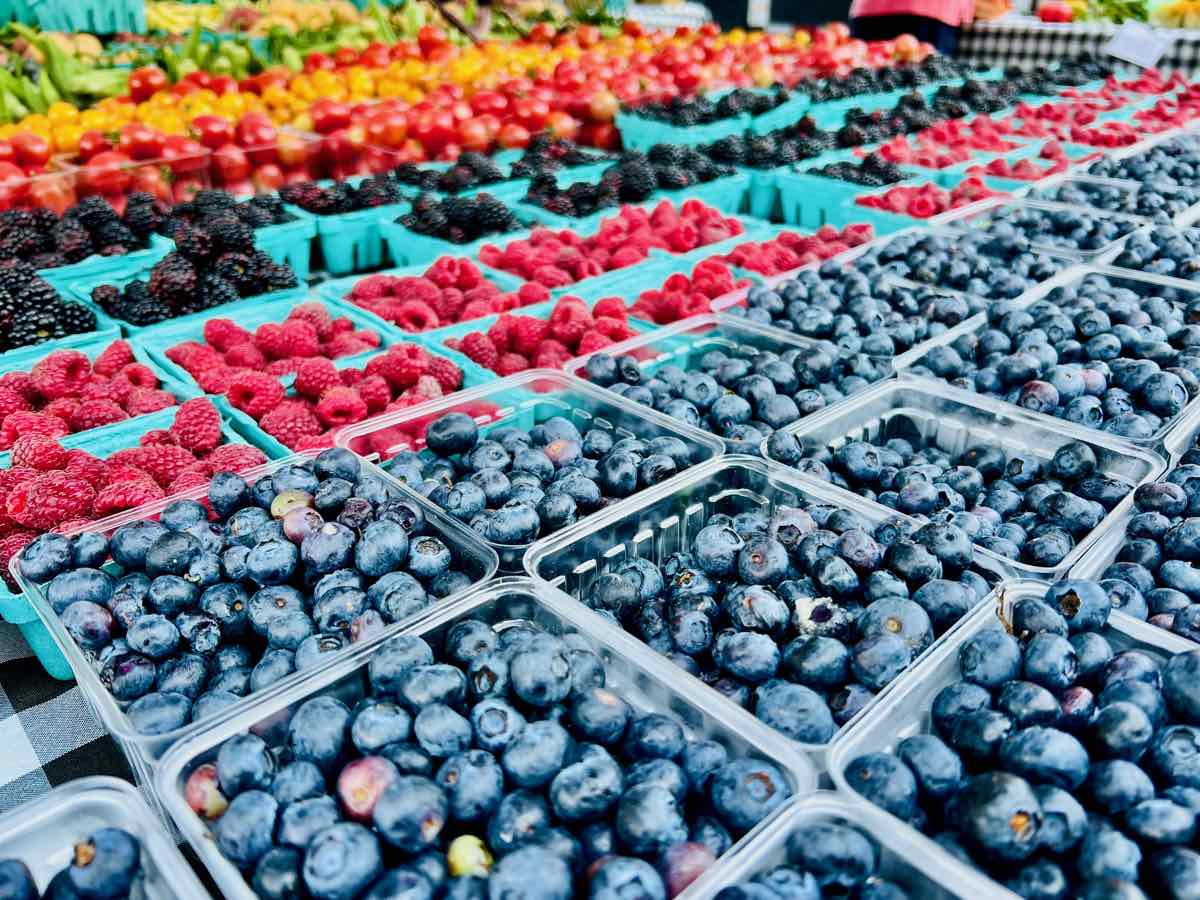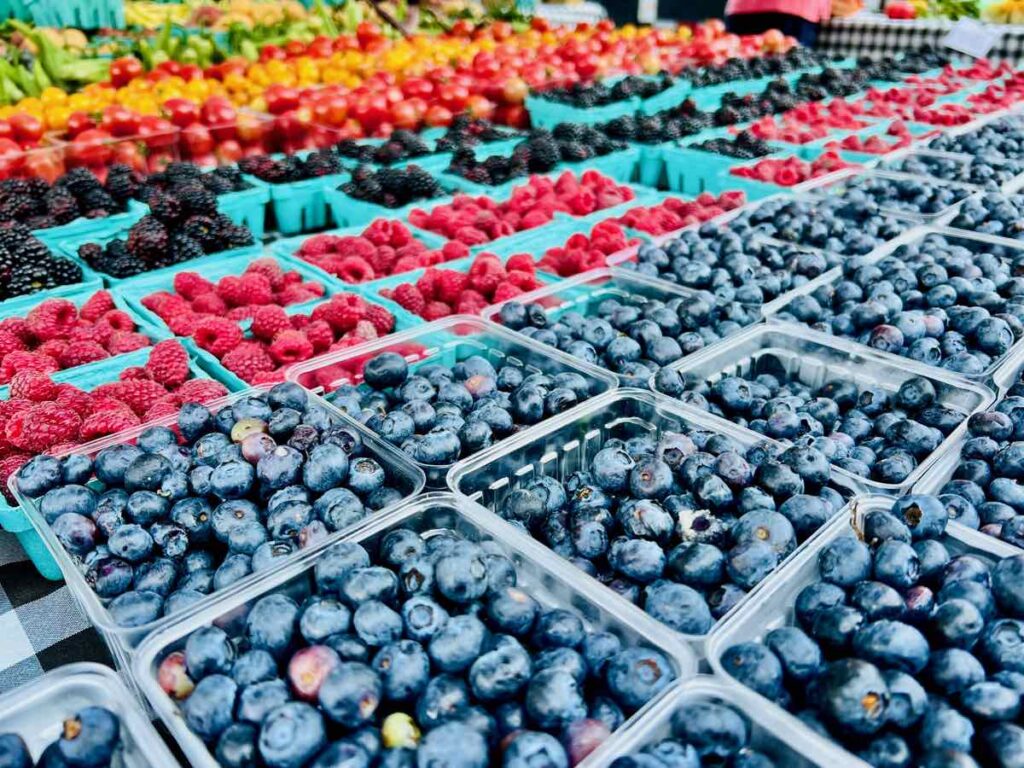 Arlington County Farmers Markets
Alexandria Farmers Markets
Thursday
Saturday
Sunday
Fairfax County Northern Virginia Farmers Markets
Fairfax County Parks operates 10 seasonal markets. In addition, there are several FreshFarm Markets that open weekly. Here are the details on Fairfax County's market opening and hours.
Wednesday
Thursday
Friday
Kingstowne, 5870 Kingstowne Towne Center, 3:00 – 7:00 pm (May 5 – Oct 27)
McLean, Lewinsville Park, 1659 Chain Bridge Road, 8:00 – Noon (May 5 – Nov 17)
Saturday
Sunday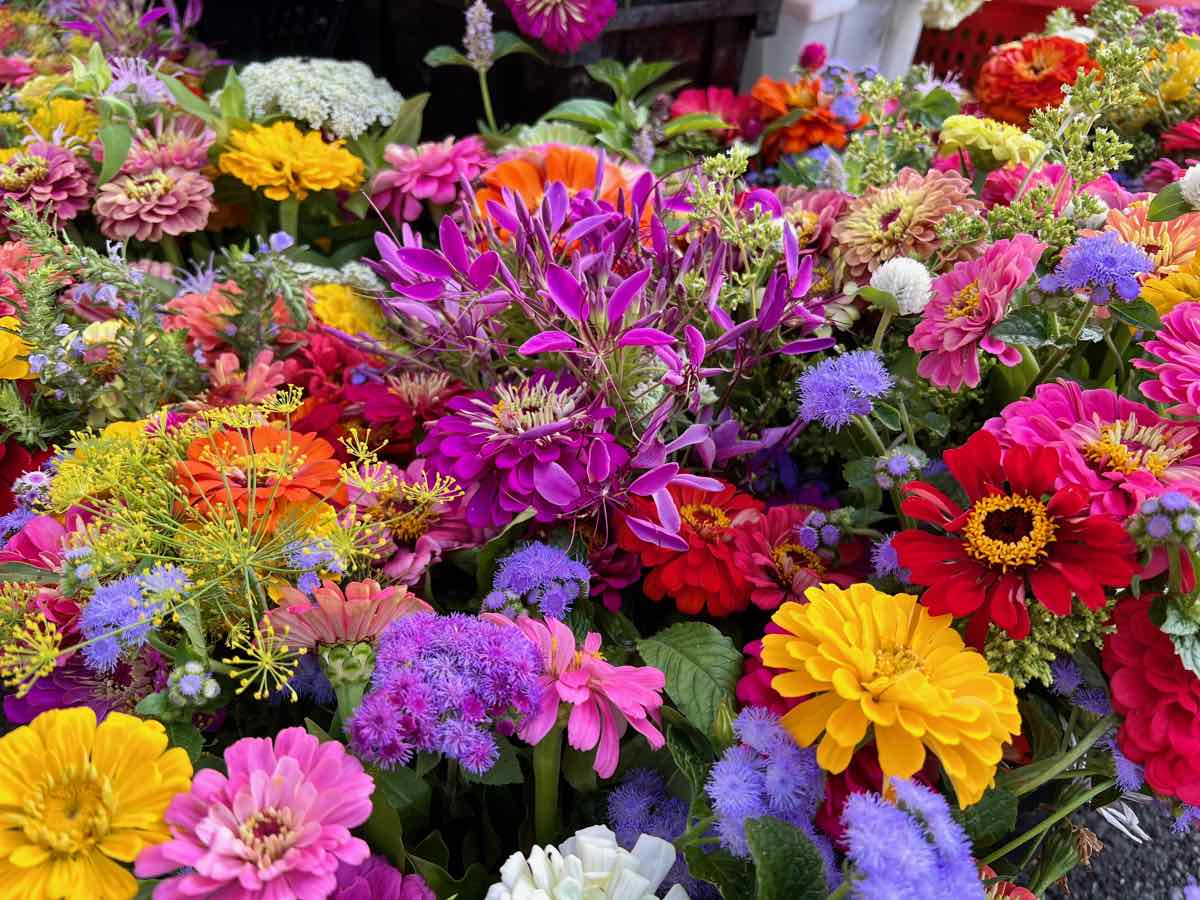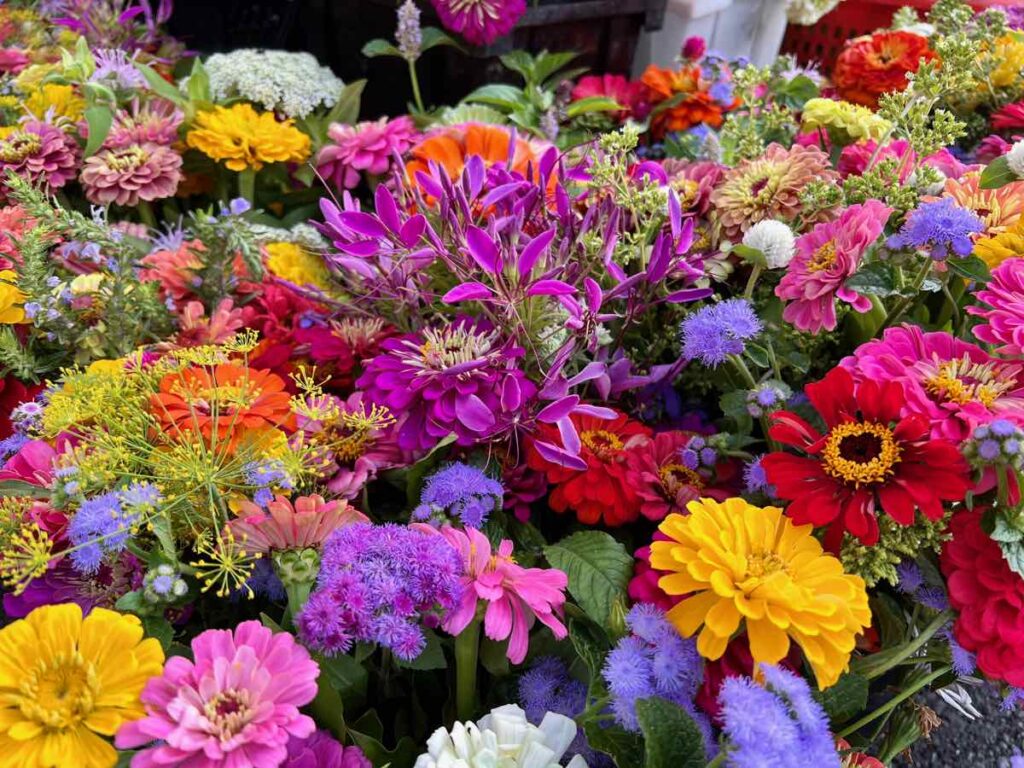 Loudoun County Farmers Markets
Wednesday
Saturday
Sunday
Ashburn Farmers Market, Loudoun Station, 9:00 – 1:00 (Mar 26 – ) NEW!
Bluemont Farmers Market, 18351 Railroad St., Bluemont, 11:00 – 3:00 (May – Oct)
Cascades Farmers Market, 821060 Whitfield Dr., Sterling, 9:00 – 2:00 (Apr – Nov)
Brambleton Farmers Market, corner Olympia + Legacy, 9:00 – 1:00 (year-round)
Gilbert's Corner Farmers Market, Route 50 + 15, Aldie 10:00 – 3:30 (year-round)
Prince William County Farmers Markets
Tuesday: Tackett's Mill Farmers Market, 2230 Tackett's Mill Dr, Lake Ridge, 2:30 – 6:30 (opens May 25)
Thursday:
Saturday:
Sunday
Northern Virginia Farmers Markets Closed in 2023
The markets listed below are closed in 2023. We will add them to the lists above if they reopen next season.
Fairfax County Government Center, 12000 Government Ctr Pkwy, CLOSED
Springfield FarmFresh Market, 6699 Spring Mall Dr., CLOSED
Gainesville FreshFarm Market, 13710 Milestone CT, CLOSED
Our list of Northern Virginia Farmers Markets includes more than 50 markets. With so many markets throughout the region, residents and visitors can shop local and support growers all year long.
Follow us on Facebook, Twitter, Pinterest, and Instagram for more fun travel in and from Northern Virginia.