Updated on December 27, 2022 by Julie McCool
The top 10 must-visit Northern Virginia attractions for residents and visitors to the Washington DC region are packed with scenic beauty and fascinating history. All of these places to visit in Northern Virginia have national importance and many of them are managed by the National Park Service.
As a 25+-year resident of the area, these are the places that I return to again and again as changing scenery and special events add year-round interest. These Northern Virginia attractions are also my top places to impress out-of-town visitors.
Disclosure: This article may contain affiliate links. We will make a small commission from these links if you order something, at no additional cost to you.
Whether you're a first-time visitor to Washington DC or a long-term resident, these top attractions in Northern Virginia belong on your must-visit list.
The Northern Virginia tourist attractions listed below are located throughout the region.
Fairfax County attractions include Great Falls Park, the Air and Space Udvar-Hazy Center, Wolf Trap National Park, George Washington's Mount Vernon, and the George Washington Parkway.
Alexandria attractions include Old Town Alexandria and the George Washington Parkway.
Arlington County attractions include Arlington National Cemetery and the George Washington Parkway.
Loudoun County attractions include the Appalachian Trail (also in Fauquier County).
Prince William County attractions include Manassas National Battlefield Park and Prince William Forest Park.
You'll find even more great places to visit in our guide:
20 Must-See Northern Virginia Hidden Gems Rich in Nature and History
1. Great Falls Park
The most impressive national park in Northern Virginia, Great Falls Park is managed as part of the George Washington Memorial Parkway. At Great Falls, the Potomac River drops and narrows, cascading over a jumble of boulders. This natural feature creates beautiful waterfalls and currents that change dramatically throughout the year.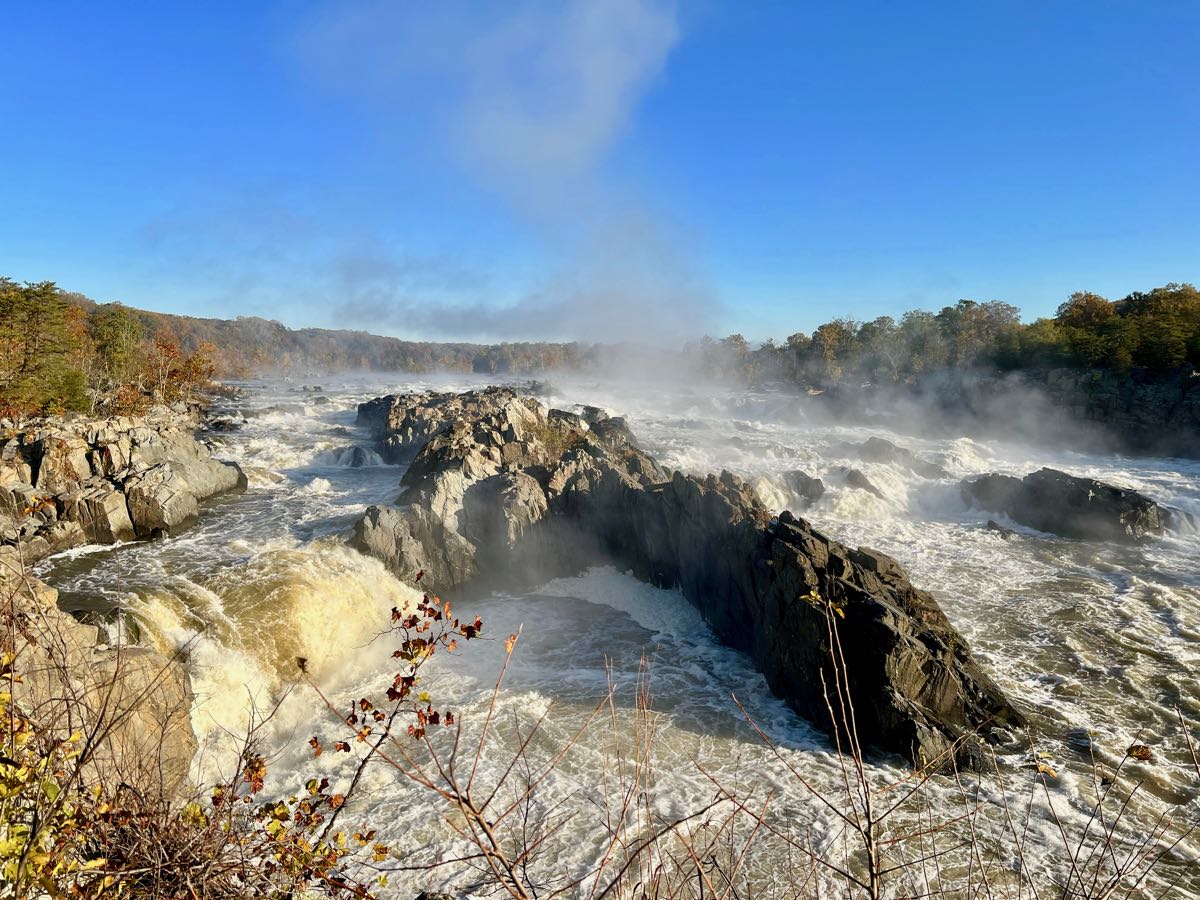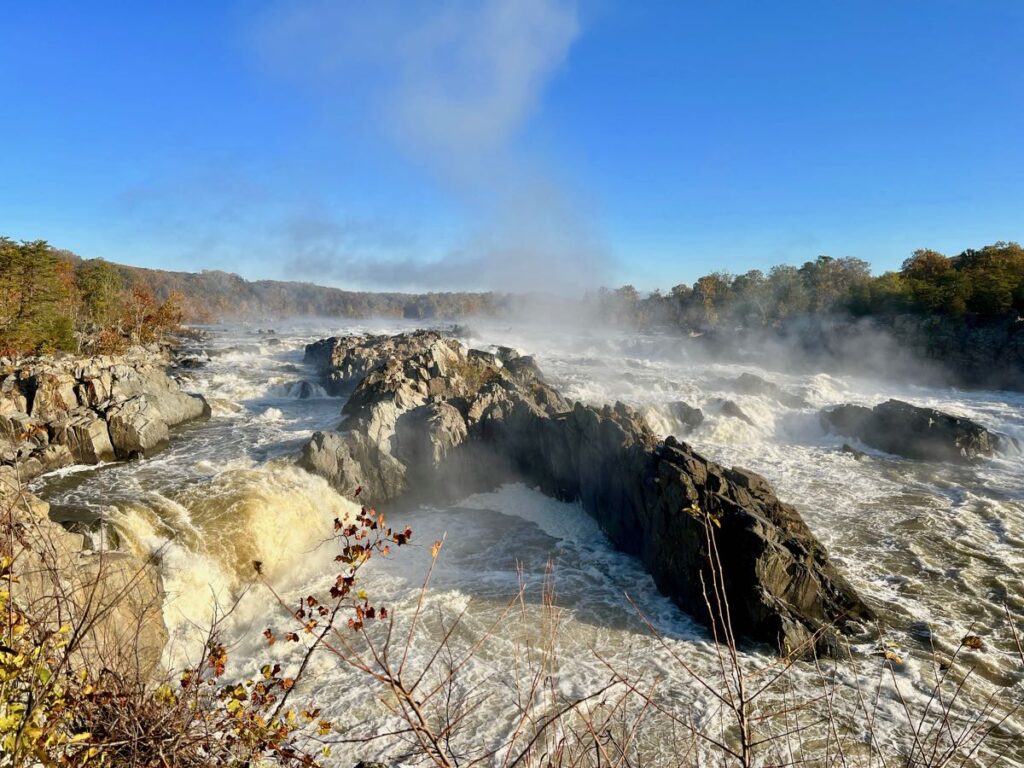 The National Park Service maintains three easy-to-access overlooks at Great Falls Park. In addition, a section of the Potomac Heritage Trail (details below) hugs the cliffs at the edge of the river offering hiking trails with stunning views. Great Falls is a fantastic place to visit with kids, with easy trails and nice picnicking perfect for outdoor adventures with the whole family.
Admission to Great Falls Park is $20 per vehicle for a 7 consecutive day pass ($15 motorcycle, $10 bike/foot/horse). National Park Passes are accepted and Free-Entrance Days are honored.
Tip: You can also hike into Great Falls Park on a pretty trail from Riverbend Park or a longer hike from Difficult Run.
2. National Air and Space Udvar-Hazy Center
Filling three giant hangers, the National Air and Space Museum Stephen F. Udvar-Hazy Center is the most awesome indoor attraction in Northern Virginia. This Smithsonian facility holds an incredible collection of commercial and military aircraft and artifacts from throughout aviation history.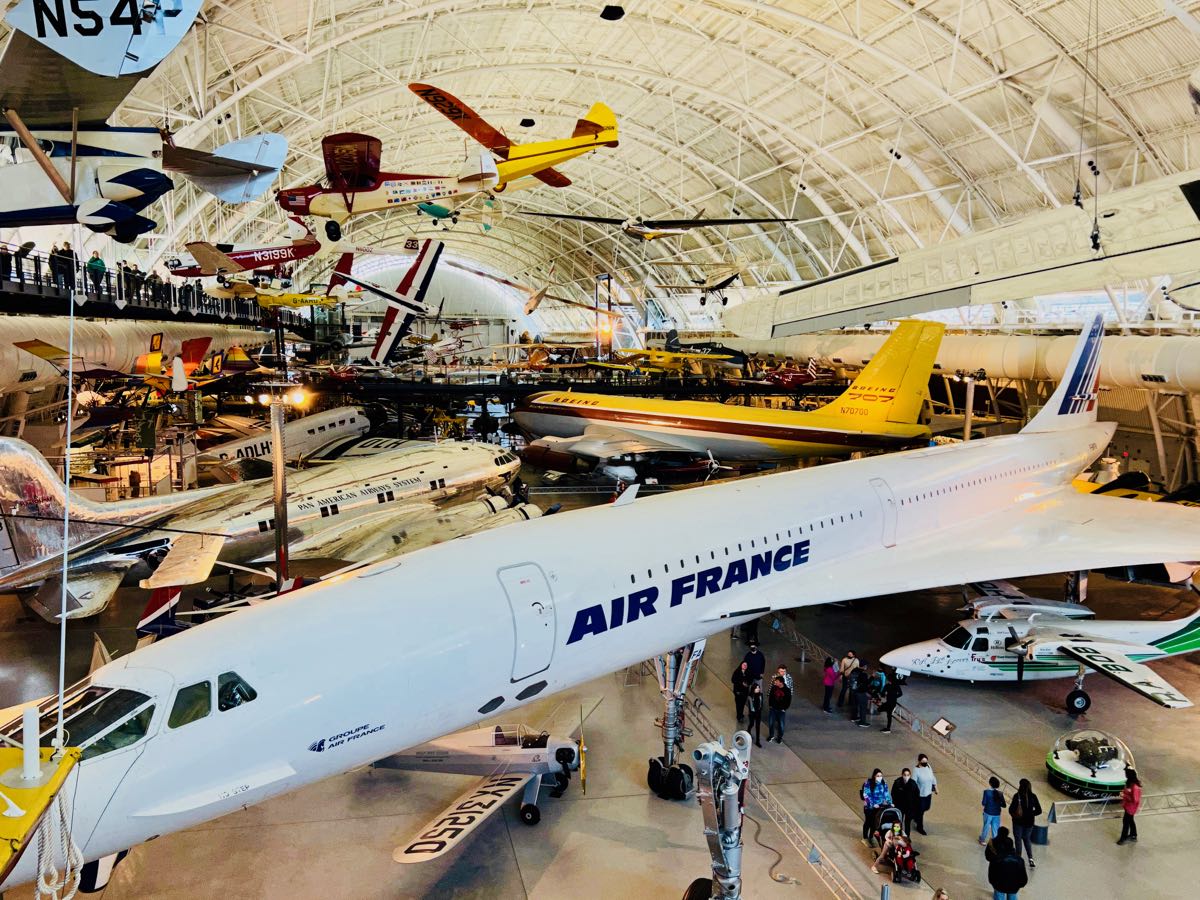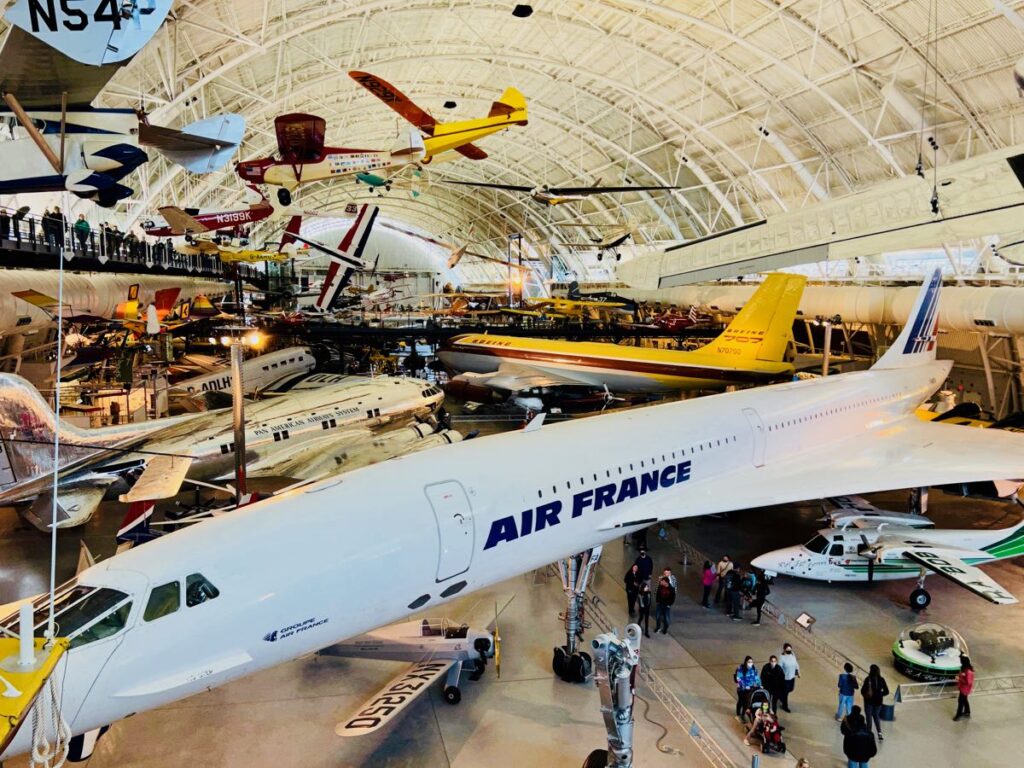 Stars at Northern Virginia's Air and Space Museum include the Space Shuttle Discovery, which flew 39 missions in space, a Concorde, and a Blackhawk SR-71. The Udvar-Hazy also houses an impressive collection of military aircraft including the Enola Gay.
Admission to the Smithsonian Air and Space Udvar-Hazy Center is free but parking is $15 (free after 4:00).
Tip: The Udvar-Hazy Center hosts special family days throughout the year. For example, the annual Innovations in Flight Ourdoor Aviation Display, held during Father's Day weekend, features vintage and modern aircraft flown in for the event.
3. George Washington's Mount Vernon
George Washington's Mount Vernon was the residence of George and Martha Washington both before and after he served as America's first president. Here, Washington developed his expertise as a gentleman farmer and entertained important guests at his estate on the banks of the Potomac River.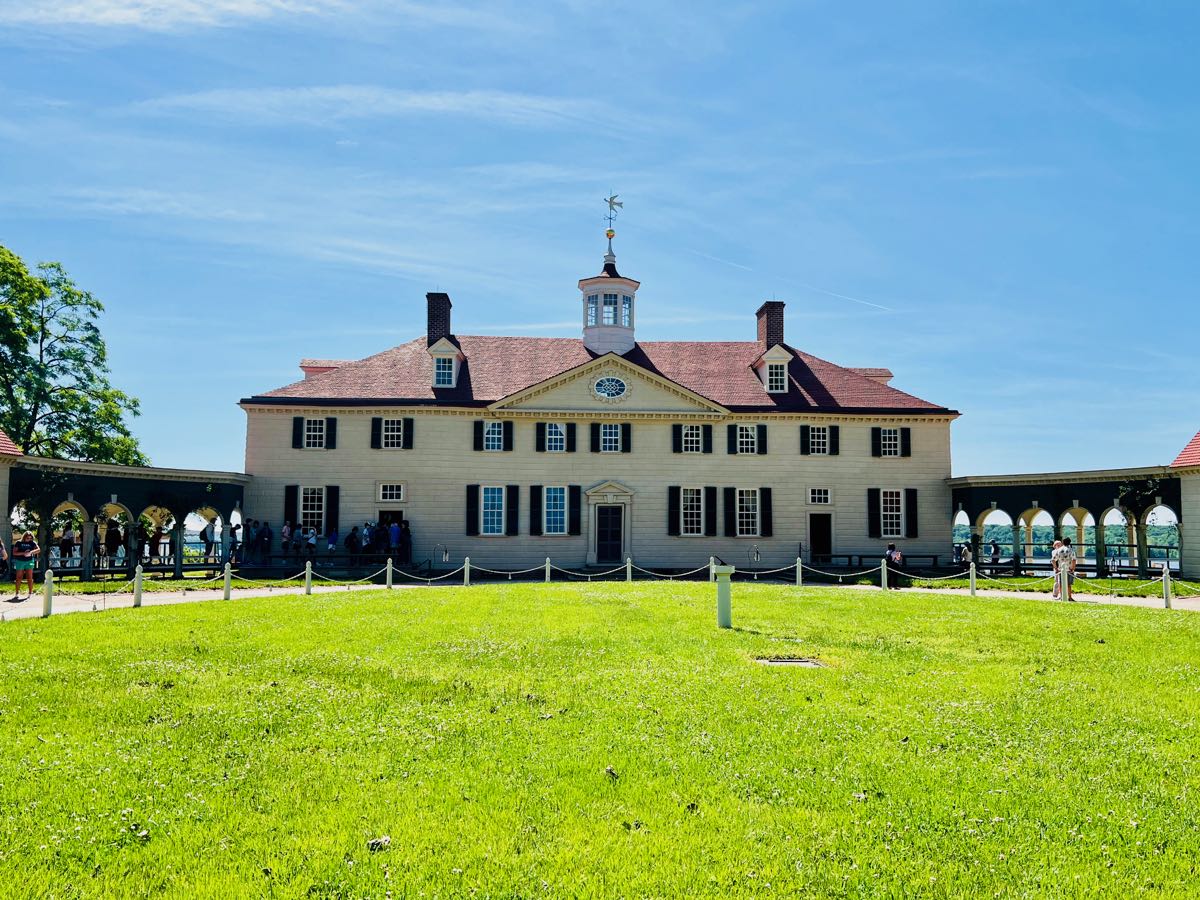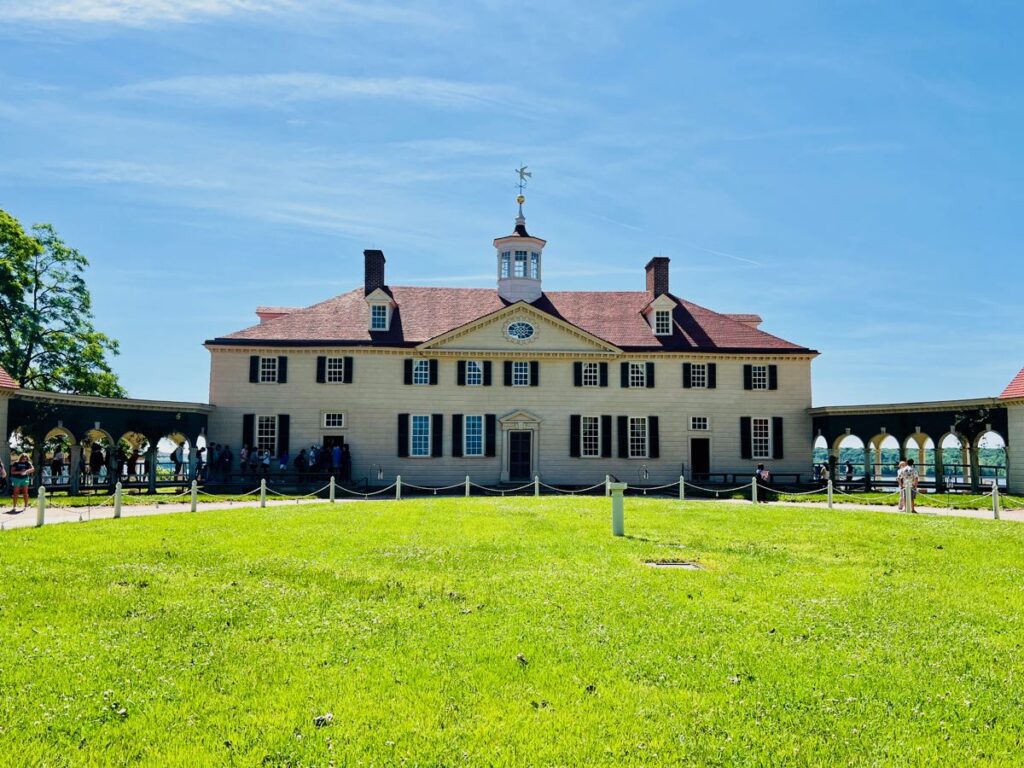 Today, visitors can tour the mansion and explore the outbuildings, grounds, and gardens that were home to the Washington family and the enslaved people who toiled here. Two engaging museums interpret American history and Washington's critical role in the new nation.
Admission to George Washington's Mount Vernon is $26 for adults, $15 for youth 6 to 11, 5 and under free. On weekends from April to October, tickets include admission to George Washington's Distillery and Gristmill.
Tip: Allow time to experience the excellent 4D Theater and interactive Be Washington exhibit.
4. Old Town Alexandria
Visitors enjoy a fun mix of history, natural beauty, and unique shops and restaurants in Old Town Alexandria. Streets in the walkable neighborhood are lined with beautiful colonial homes and brick sidewalks leading to a pretty waterfront.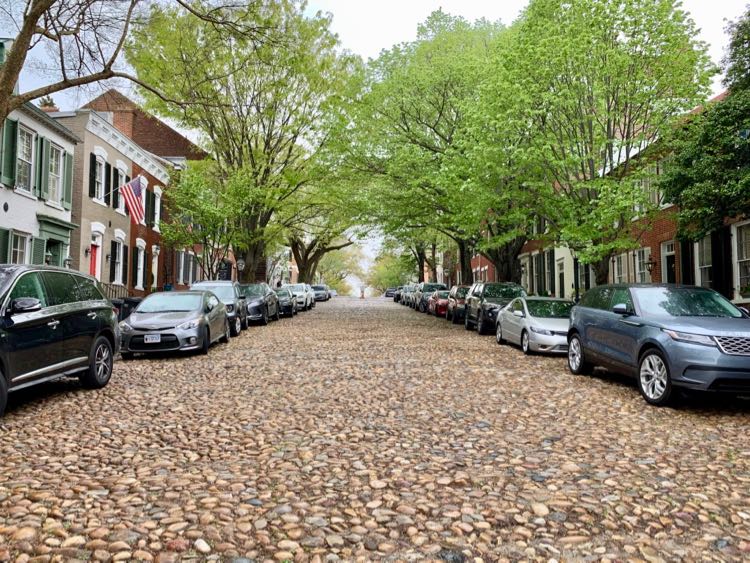 The best way to explore Old Town Alexandria is on foot. Iconic photo spots include the unique Spite House, quirky Stabler-Leadbeater Apothecary, and the cobblestone street of Captains Row. Central King Street is lined with boutique shops and local restaurants and the Potomac River waterfront is dotted with pretty parks.
During the holiday season, Old Town sparkles as festive Christmas lights and wreaths decorate historic homes, businesses, and streets.
Tip: Old Town hosts fantastic annual festivals including the Scottish Christmas Walk, First Night fireworks, President's Day parade, and St. Patrick's Day parade.
5. Wolf Trap National Park for the Performing Arts
One of the most unique national sites in the U.S., Wolf Trap National Park for the Performing Arts is the only park dedicated to live art performances. During the prime season, Wolf Trap hosts over 90 concerts in the spectacular Filene Center, an indoor-outdoor concert pavilion.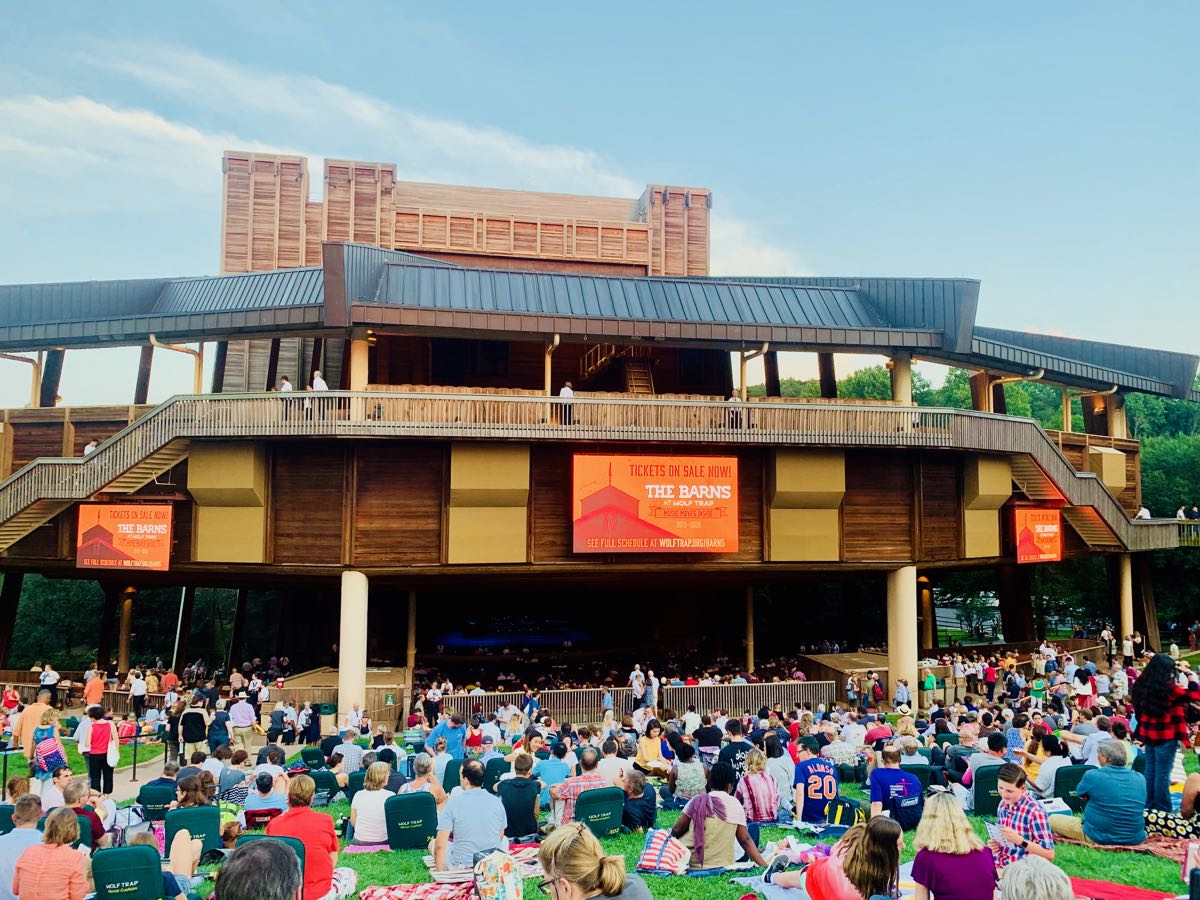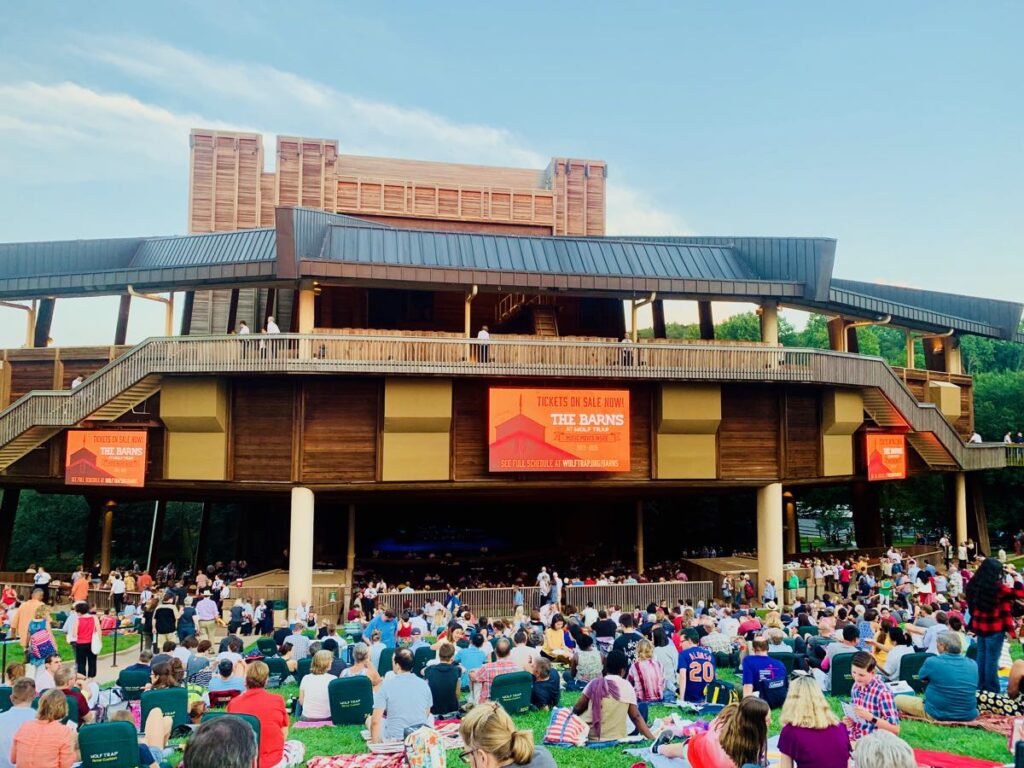 Wolf Trap concert-goers can choose covered seats or the spacious lawn to enjoy Pop, Jazz, and more in a venue surrounded by nature. But the park is not just for concerts. Wolf Trap also offers two hiking trails, one perfect for a hike with kids, and extensive picnic areas.
Admission to Wolf Trap National Park is free and there is plenty of free parking. (Access closes two hours prior to showtime.)
Tip: Unique events at Wolf Trap include a free Memorial Day concert with fireworks, a free Holiday Sing-a-long in early December, and occasional movies accompanied by a full orchestra.
6. Arlington National Cemetery
Arlington National Cemetery is one of the most heartbreaking yet beautiful places in Northern Virginia. Here, more than 320,000 men and women who honorably served America are buried.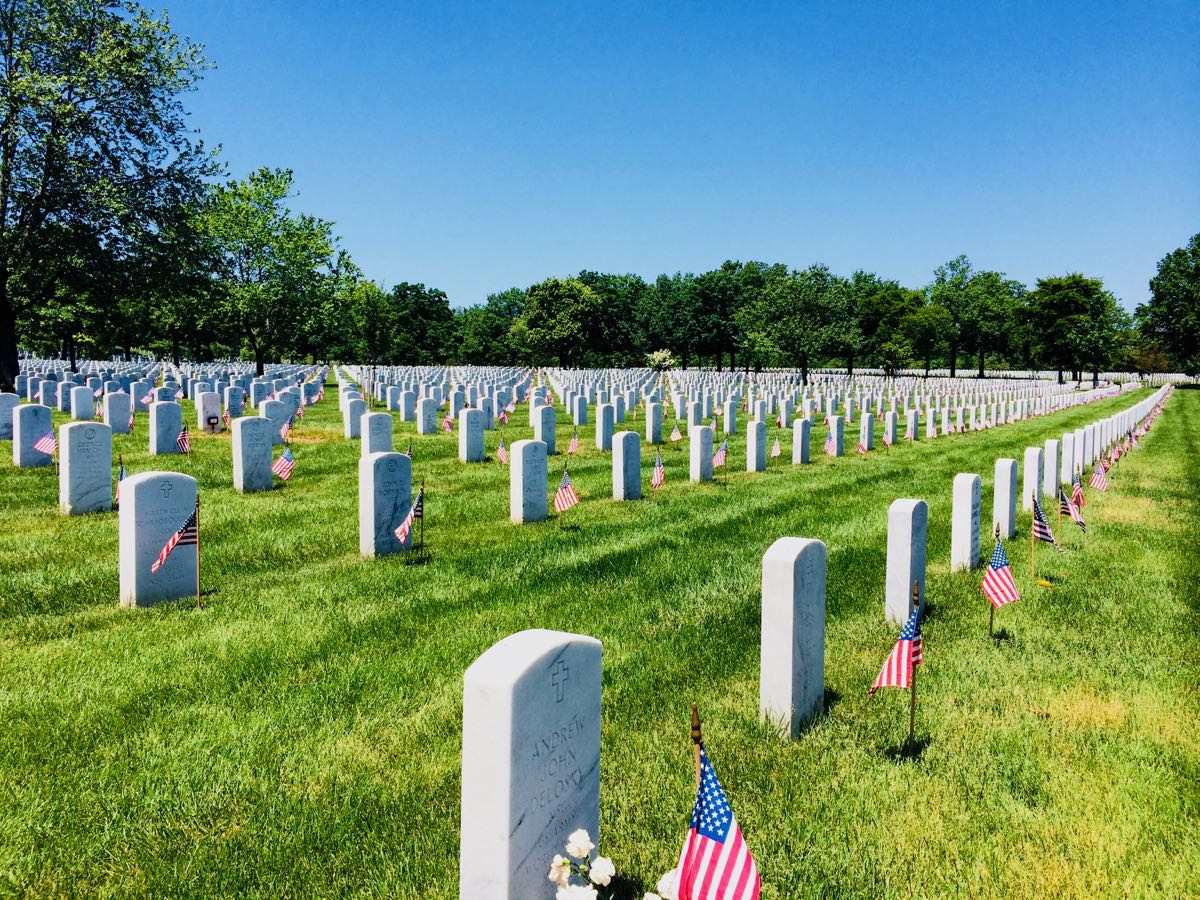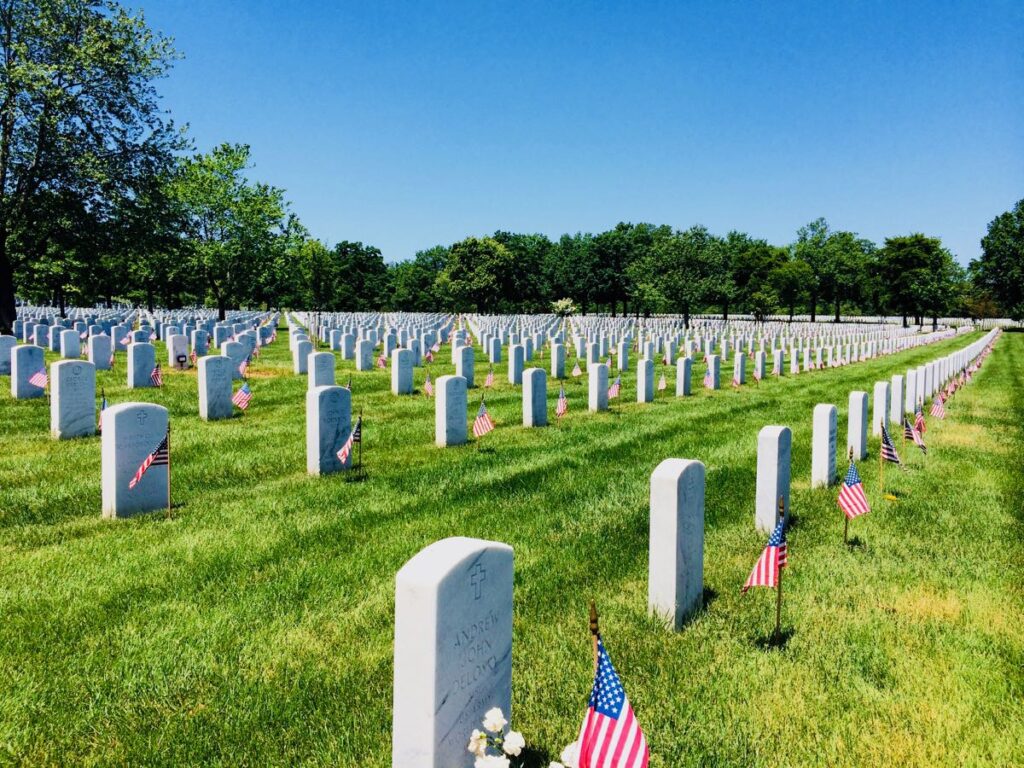 Visitors to this hallowed ground can explore the cemetery on foot or by tram. The tram stops at important sites in Arlington Cemetery like the Tomb of the Unknown Soldier, where you can watch the solemn Changing of the Gaurd ceremony. Stops also include the John F. Kennedy gravesite and Arlington House, once the residence of Robert E. Lee.
If time allows, make a longer visit and take time to walk the cemetery streets. Stately trees and gardens create a colorful backdrop to this "wonderful, terrible place."
Tip: Arlington House is at the top of a steep hill with an excellent view across the river to Washington DC. The oldest graves are in Section 27 on North Marshall Drive.
7. Manassas National Battlefield Park
The first major battle of the Civil War was a Confederate victory, fought in Northern Virginia. A year later, the two sides fought over the same ground again. Today, visitors to Manassas National Battlefield Park can learn about the Civil War on land much like that encountered in those battles.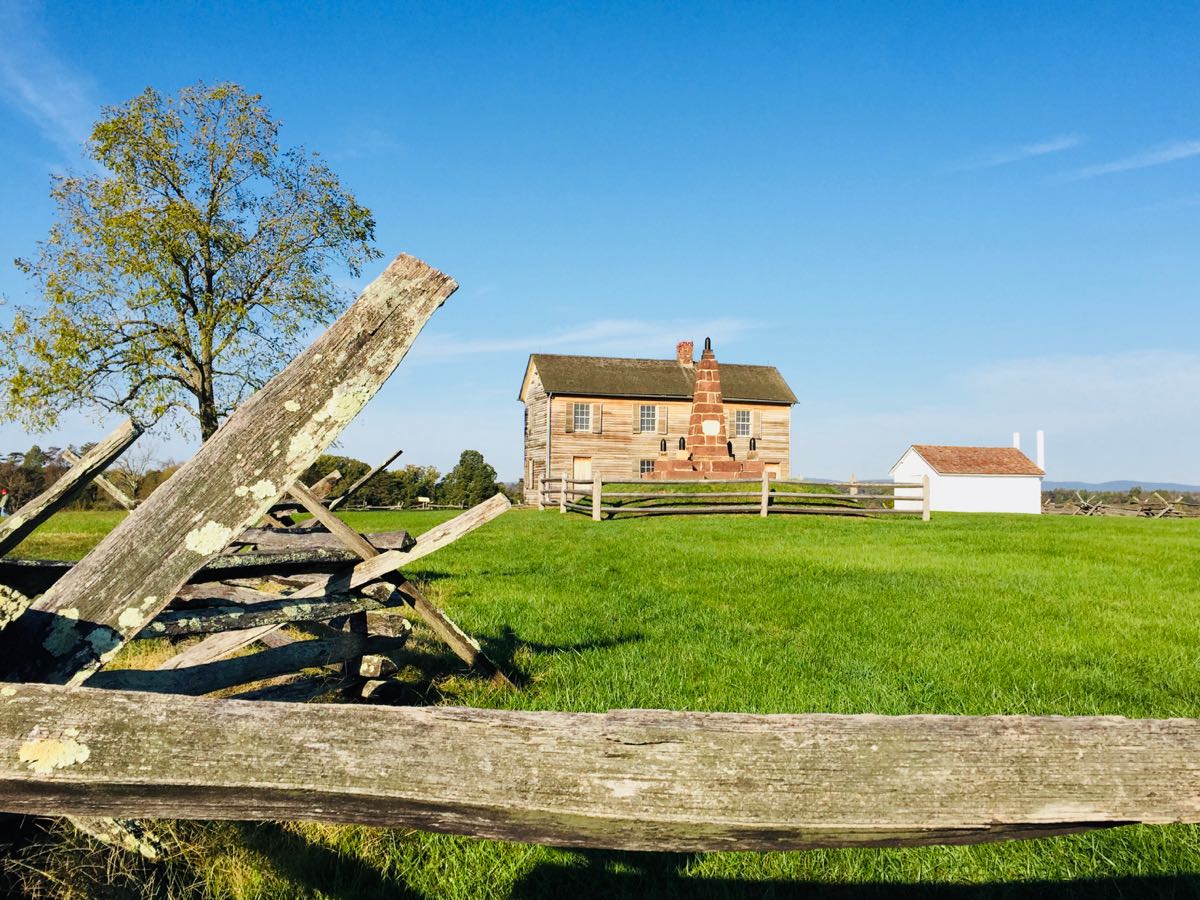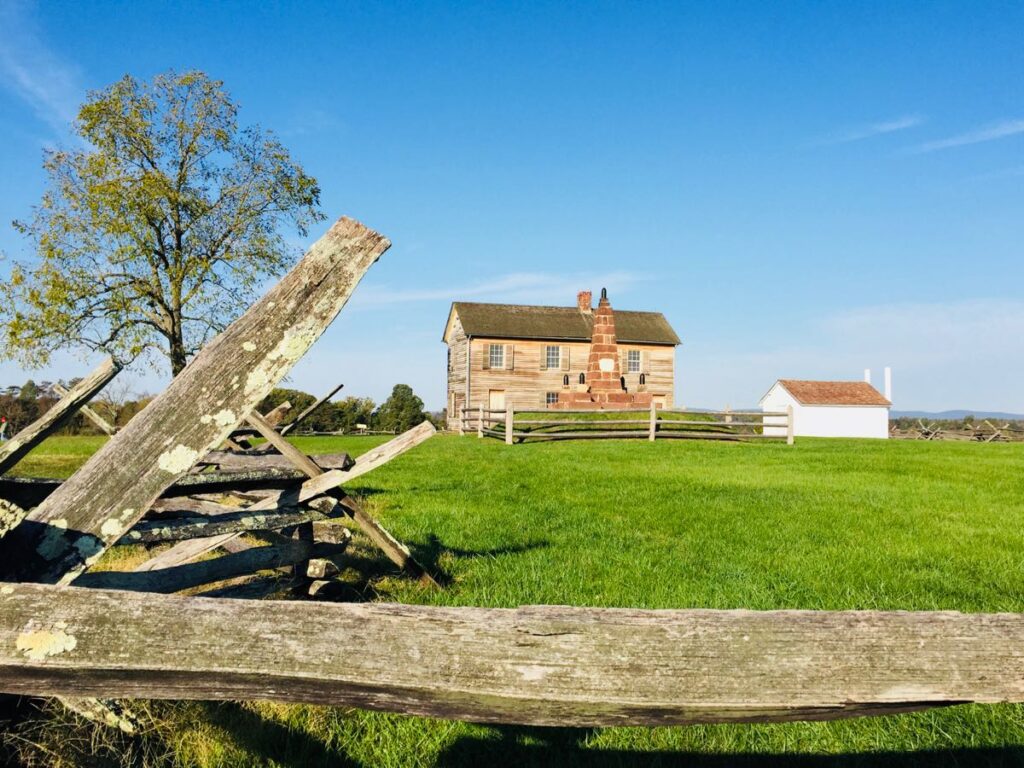 Iconic spots to visit at Manassas Battlefield include the Stone House, the Stone Bridge, and Henry Hill, where the Visitor Center is located. If time allows, take a hike through history on the First Manassas Loop Trail or the shorter trail around Henry Hill.
Admission to Manassas Battlefield Park is free and there is free parking near major sites.
Tip: The Winery at Bull Run is an excellent stop right next to the Stone Bridge parking area. This Virginia winery preserves historic artifacts and has its own battlefield story to tell.
8. George Washington Memorial Parkway
One of the most interesting scenic drives near Washington DC, the George Washington Memorial Parkway links several important National Park sites. The parkway follows the Virginia side of the Potomac River from Turkey Run Park south to Mount Vernon. Beyond the main roadway, the National Park site also includes Great Falls Park and the Clara Barton Parkway in Maryland.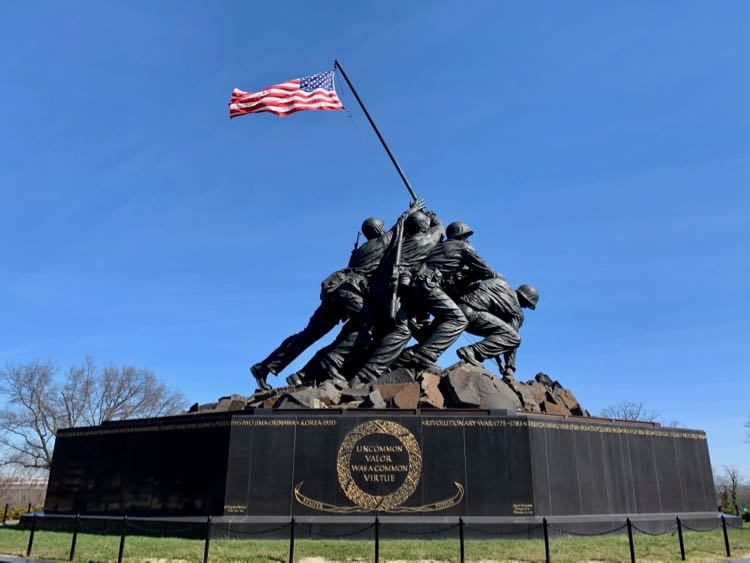 Allow a full day or longer to visit all of the sites on the GW Parkway, or focus on a few highlights:
Tip: Theodore Roosevelt Island is only accessible when heading north on the GW Parkway. This is also the northern end of the Mount Vernon Trail, a paved biking trail that leads to many parkway sites.
9. Prince William National Forest
One of the most beautiful national park areas close to Washington DC, Prince William Forest Park combines outdoor fun with a fascinating history. This Northern Virginia hidden gem offers 37 miles of hiking trails, a scenic loop drive, and both paved and off-road biking trails.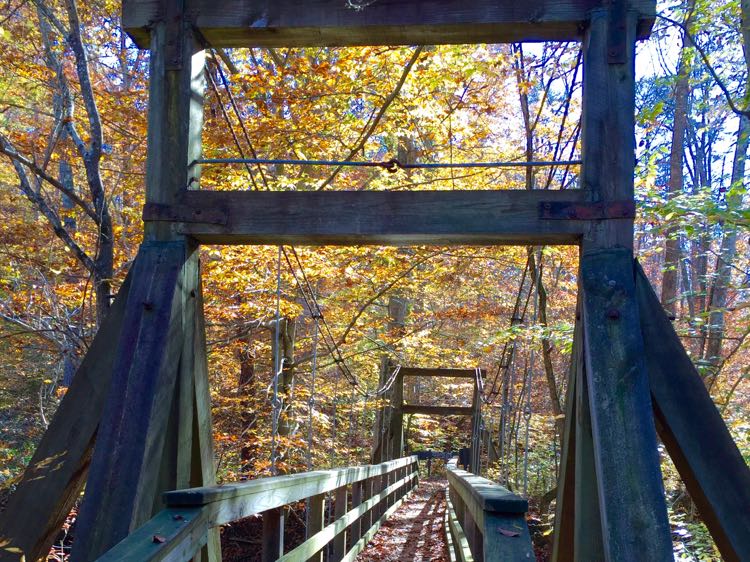 Stop in the Visitor Center to pick up a map and get advice from park rangers about the best hikes for your group. Here you can learn about the park's interesting history. Prince William Forest served as a camp for low-income children and later as a training ground for spies during World War II.
Admission to Prince William Forest Park is $20 per vehicle for 7 consecutive days. National Park Passes are accepted and Free-Entrance Days are honored.
Tip: Prince William Forest Park has the largest collection of CCC-built structures in the entire National Park System. The park offers some of the best camping near Washington DC, and rents some of the historic CCC cabins for family and group camping.
10. Appalachian Trail
Virginia is home to 544 miles of the Appalachian Trail and Northern Virginia offers several access points to this iconic National Scenic Trail. That means DC visitors and Northern Virginia locals can hike portions of the AT without driving all the way out to Shenandoah National Park.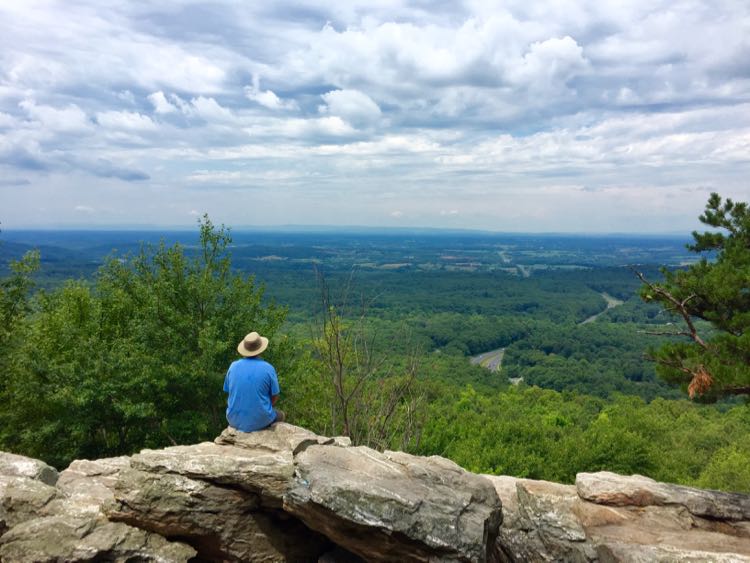 Here are several excellent places to hike the Appalachian Trail in Northern Virginia:
Tip: The Bluemont section of the Appalachian Trail makes a perfect day trip from Washington DC. Hike to Bear's Den or Raven Rocks then enjoy beautiful views from nearby wineries and breweries (the view from Dirt Farm Brewing is gorgeous!).
More Top Northern Virginia Attractions
These national, state, and regional sites earn an honorable mention on our list of the best Northern Virginia attractions. Follow the links for additional information to plan your visit.
The top 10 Northern Virginia attractions on our list offer an excellent introduction to all that the region has to offer. If you're a DC area resident with visitors coming to town, these sites are sure to impress. But don't wait for out-of-towners! These top Northern VA attractions are worth a visit all year long.
Save it on Pinterest: