8 Great November 2015 Events in Northern Virginia
November is a transition month, taking us from pumpkins and fall fun, to holiday parades and winter festivals. Many annual holiday fests kick off in November and continue throughout the season. These 8 great November 2015 events in Northern Virginia offer something to entertain every age and interest.
1. 2015 Winterfest Kickoff, Tysons Corner Plaza, Nov 6
POSTPONED – The website now shows that this event has been postponed but no new date is listed. Still too warm for ice skating?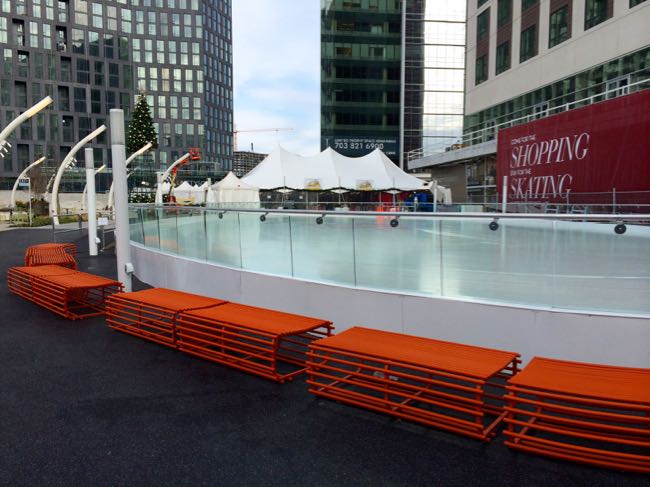 Tysons Corner Center ice skating rink
The ice skating rink at Tysons Corner Center, and the 2015 Winterfest, will open with a special celebration sponsored by Earls Kitchen + Bar. The family event begins with buy one, get one free skating (3:00-7:00). DJ Civil will pump up the music as you skate with Slapshot and The Red Rockers at 6:00. From 6:30-7:30,Washington Capitals Defenseman, Karl Alzner will be on hand for a free Meet and Greet. Click here for skating fees.
2. Pumpkin Madness at Cox Farms, Nov 7 – 8
When Halloween is over it's time for Pumpkin Madness, where used jack o' lanterns are:
Dropped from the High Drop
Squished  with the Squisher
Smashed with the Smasher
Stomped in the Stomping Grounds
Bring your own used pumpkin and join in the fun. This is also your last chance to enjoy the Cox Fall Festival including slides, rope swings, hayrides and more. 10:00 – 5:00 daily, last entry at 4:00.
3. Free Parks on Veterans Day, Multiple Locations, Nov 11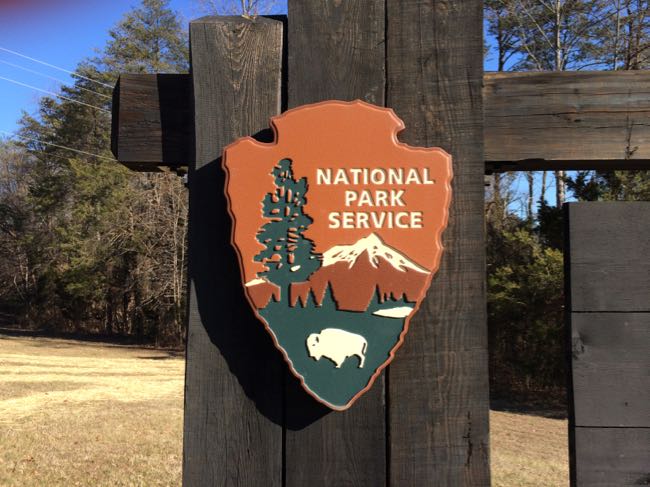 Veterans Day gives us all a chance to honor and thank the many men and women who have served our country in the U. S. Armed Forces. Local, state and national parks are taking this opportunity to add their thanks with free admission and special programs at sites throughout Virginia.
4. Meadowlark Winter Walk of Lights, Vienna, Nov 13 – Jan 3
First to open this season, Meadowlark Botanical Gardens lights up for the holidays with over 500,000 lights and displays on a .6 mile outdoor walking trail. Purchase timed entry tickets in advance to ensure you get parking and avoid long lines, though some tickets are available at the door. Pick up a hot chocolate before your walk, then shop at the Snowflake Shoppe for holiday ornaments, flashing jewelry and other goodies. Tickets for adults/children are $13/$8. Open nightly, 5:30 – 10:00, last admission at 9:15.
5. Bull Run Festival of Lights, Bull Run Regional Park, Nov 18 – Jan 3
A perennial favorite, the Bull Run Festival of Lights dazzles with a 2.5 mile drive-through display of holiday and fairytale vignettes. While most of the displays repeat year-to-year, many of the lights were upgraded and brightened last year. This is an ideal family activity even for the youngest kids, who stay warm and cozy as you slowly drive through the fun, animated displays. Weekends get very busy, especially later in the season, so try to visit early or on a weekday night when you'll find fewer cars, no lines, and a $3.00 weekday discount (with coupon). In December, the drive ends at a Holiday Village with rides (brrr), merchandise and activities. Weekday/weekend admission is $15/$20 car. 5:30 – 9:30 weekdays, 5:30 – 10:00 weekends.
6. Holidays Are Here, Reston Town Center, Nov 27
Gather the family, bundle up, and head to Reston Town Center for a day of holiday fun. Kids start the day with the popular Gingerbread Man Mile fun run, with shorter routes for tots and four to five-year-olds. At 11:00, watch the annual Thanksgiving parade, which grows larger and more impressive every year. The 2015 Parade Theme – "Home Sweet Home" – invites adults and kids to celebrate home and everything sweet.  Photos with Santa, ice skating at the pavilion, and shopping fill the afternoon, followed by a performance at 5:00, Christmas tree lighting and sing-along at 6:00, and carriage rides from 6:30 to 10:00. When you need a break to warm up, check out the gingerbread village in the lobby of the Hyatt.
7. Christmas at Mount Vernon, Nov 27 – Jan 6
Looking for a place to walk off your feast surrounded by history? Mount Vernon is open on Thanksgiving day and all weekend long. Tour the grounds and the Mansion, including the third floor which is only open during the Christmas season. Did you know that George Washington first proclaimed a day of thanksgiving in 1789? You can also tour Mount Vernon by Candlelight, November 27 – 28, the following weekend, and December 20th. Follow the link for details and to purchase timed entry tickets.
8. 33rd Annual Thanksgiving Art and Craft Show Set, Spring Hill Rec Center, McLean, Nov 27 – 28
The Annual Thanksgiving Art and Craft Show moves to the newly renovated Spring Hill Rec Center, as it returns for its 33rd year. All items for sale, jewelry, woodworking, photography, painting, fiber art, pottery, fused and stained glass, and much more, are juried by the Northern Virginia Handcrafters Guild to ensure the highest quality and variety of handcrafting. The show is a great stop for holiday shopping, and unique arts and crafts; and attendees have the opportunity to meet the artisans to learn more about their techniques. $5, 12 and under free. Fri and Sat 10:00 – 5:00, Sun 11:00 – 4:00.
Wishing a Happy November to all!
Follow Fun in Fairfax VA on Facebook, Twitter, Pinterest, and Instagram.