Veterans Day weekend is a time to honor and thank the many men and women who have served our country in the U. S. Armed Forces. Local and national parks are taking this opportunity to add their thanks with free admission to sites throughout the area.
Free Veterans Day Entrance to US National Parks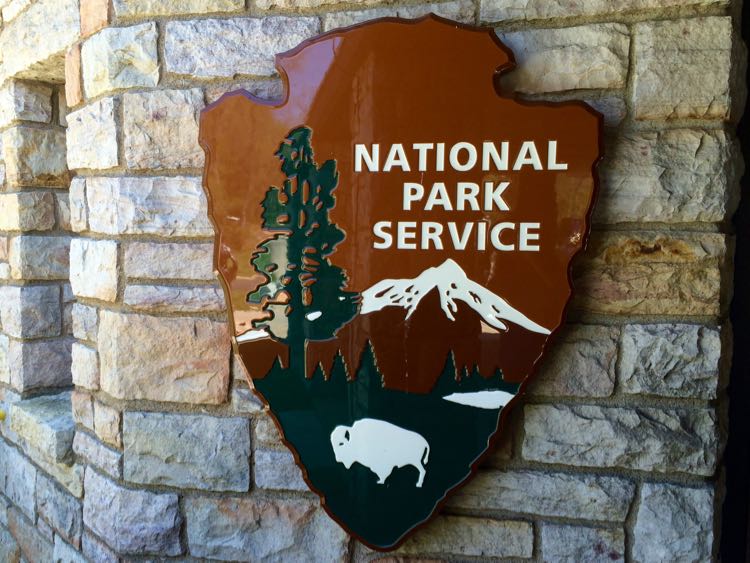 National Parks across the country are honoring veterans with free admission for all visitors. This is the last fee-free entrance day of the year. There are several national parks in Northern Virginia, all of which normally have admission fees that will be waived on November 11th.
Great Falls is a popular park for tourists who want to explore nature and history close to Washington DC, and it's also a favorite for locals. The park offers excellent hiking and provides good, wheelchair accessible views of the falls from several overlooks. The Visitor Center features displays and movies about the park's interesting history, including George Washington's role in the creation of the Potowmack Canal.
Gettysburg National Military Park and the David Wills House both offer free entrance on Veterans Day. November 11th is also Community Appreciation Day, so both Adams County Pennsylvania residents and military veterans enjoy free admission to the Cyclorama, Film and Museum Experience. Plan your visit with our guide to historic Gettysburg.
Manassas Battlefield preserves the site of two important Civil War battles, looking much as it did during the time of the conflict. Accessible activities include visiting the excellent displays at the Visitor Center and visiting battle sites on the 20-mile self-guided driving tour. We enjoyed hiking the 5-mile First Manassas loop trail, and a similar 6-mile trail follows the Battle of Second Manassas.
Most of the Fall foliage will be past peak, but the views along Skyline Drive are as spectacular as ever. If time allows, stop at the accessible Byrd Visitor Center to learn more about the history of the park. The Byrd Visitor Center closes to weekday visitors at the end of the month, so November is a great time for a final Autumn visit. Plan a day trip to Shenandoah National Park Central District.
37 miles of beautiful hiking and a 12-mile scenic drive immerse you in nature at Prince William Forest. Biking is another popular way to explore this Northern Virginia hidden gem. Take time to learn about the interesting history of the park, from its time as a CCC-built camp for under-privileged city children to a training camp for spies.
Special Veterans Day Events in Northern Virginia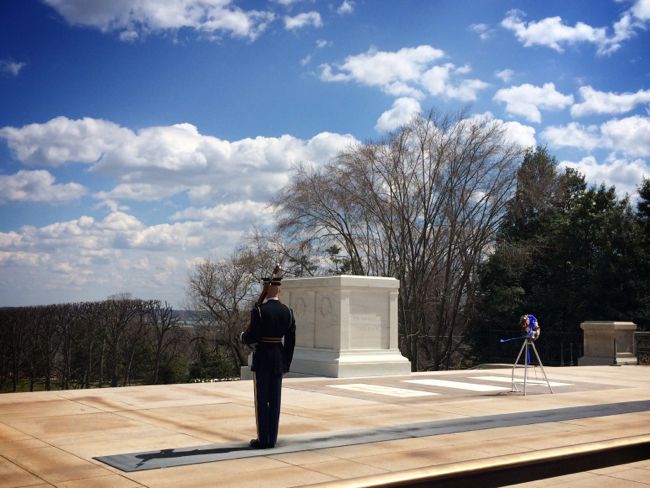 The 2nd Annual "Flags for our Veterans" Event honors our departed Veterans at Quantico National Cemetery. Help place over 1000 flags on the graves of loved ones and veterans. Meet at Shelter B at 11:00 to place flags on the newest section of the cemetery.
Colvin Run Mill salutes our nation's veterans and active duty service personal with MILL-itary Appreciation Day. The Chesapeake Independent Blues and Ship's Company will both be at Colvin Run Mill to discuss the lives of militia and navy during the war of 1812.  No reservations required, free admission for active and retired military members with ID, others $8/$7 adult/youth; noon – 3:00.
The 66th annual National Veterans Day Observance honors the men and women who have served and continue to serve in the U.S. armed forces during war and peacetime. The U.S. Army Military District of Washington will conduct a Presidential Armed Forces Full Honor wreath-laying ceremony at 11:00 at the Tomb of the Unknown Soldier. Immediately following, join an observance program hosted by the Department of Veterans Affairs in Arlington's Memorial Amphitheater. A prelude by "The President's Own" United States Marine Band begins in the amphitheater at 10:30. Free.
In honor of Veterans Day, George Washington's Mount Vernon honors those who served our country with a day of special programming. All active duty, former or retired military personnel are admitted to the estate free and are welcome to place a flower at Washington's Tomb. Mount Vernon will host patriotic performances by the Harmony Heritage Singers and the United States Air Force String Orchestra. 9:00 – 4:00.
The Fairfax County Park Authority (FCPA ) honors veterans with free admission to military personnel and their immediate families at all nine Recreation Centers. That includes admission to pools and spas, fitness rooms, drop-in fitness classes, gyms and racquetball courts at the county's nine recreational facilities. It's the Park Authority's way of saying "thank you" for service to our country.
Why not honor your favorite veteran with a park visit on Veteran's Day?
Follow Fun in Fairfax VA on Facebook, Twitter, Pinterest, and Instagram for more fun things to do, places to visit, dining and drink, and special events in the Northern Virginia and Washington DC region.