Plan your St Patrick's Day celebrations in Northern Virginia with this round-up of Irish Pubs where you can enjoy a pint, live music, Irish dancers, and tasty Irish food. We've also collected St Patrick's Day parades and fun runs to add the luck of the Irish to your month.
March 2020 Update: Most of the events listed below have been canceled or postponed. We have revised event dates where available.
St. Patricks' Day, March 17th, falls on a Tuesday in 2020. But the fun celebrations and events listed below start as early as March 1st, and many of the pub celebrations start on the prior weekend. Read on for event highlights and follow the links for more details.
Of course, you don't need to wait for a special day to enjoy the luck of the Irish. We heartily encourage a visit to these cozy Northern Virginia pubs in every season.
Find more local fun in our guide to March Events in Northern Virginia: Festivals and Fun Near DC.
St. Patrick's Day Celebrations at Northern Virginia Pubs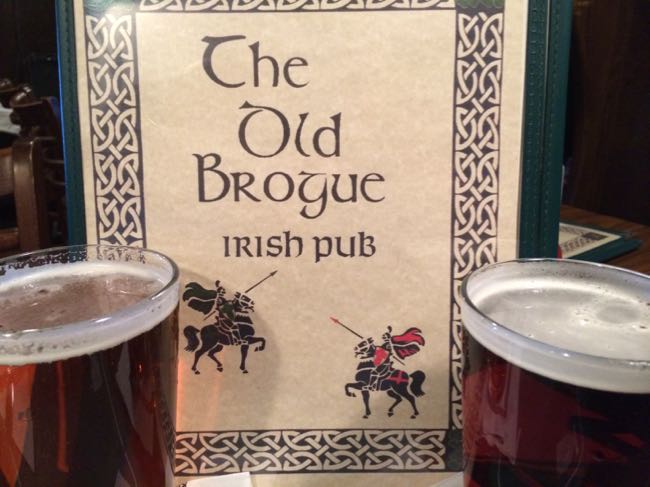 We frequent The Old Brogue when cold winter nights call for a steaming bowl of Guinness Beef Pie. The Brogue is also a favorite when warm summer days prompt a pint on the patio. The 39th annual St. Patrick's Day celebration runs all day, from 10:00 am to 1:00 am. The pub serves traditional Irish beers from three bars and offers live concerts at dinner and lunch (reservations required). There is a $10 cover charge and no one under 21 is admitted.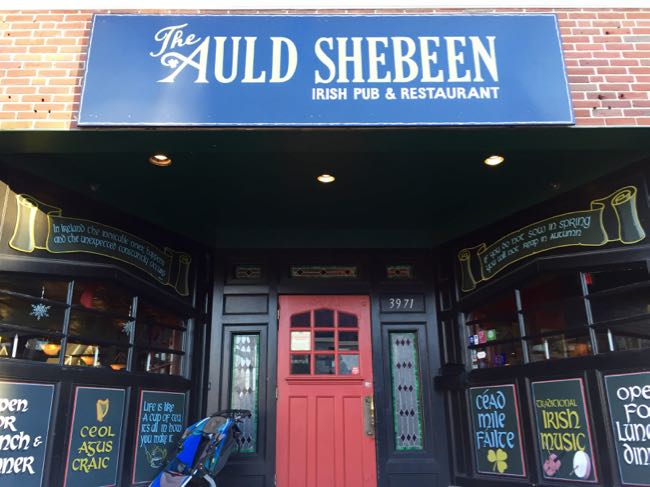 Located in Old Town Fairfax, The Auld Shebeen is always hopping with live music and tasty Irish food on weekend nights. Monday nights are a great time to visit when traditional Irish specials are only $9.95, and they host trad music sessions on Saturdays. The St Patrick's Day festivities include live music all day in the restaurant (11:00 – 9:30), live music in the afternoon downstairs, Irish dancers, and more. Call ahead for reservations.
The Alexandria St. Patrick's Day Parade (details below) kicks off the first day of fun and themed celebrations continue until the big day. Join in Irish Trivia, a pint-pouring competition, and "St. Practice Day" festivities (on the prior Saturday). Doors open at 8:00 and music starts at 10:00 on the big day.
Daniel O'Connell's owner is the Grand Marshall of Alexandria's St. Patrick's Day parade (details below) and they'll be celebrating on March 7th with Irish music and parade specials. Irish trivia and sports lead up to special entertainment on the 17th.
O'Sullivan's is a popular bar for watching rugby, football (the foot kind), and other sports. St. Patrick's Day will feature live music from 10:00 am to 2:00.
Celebrate with a whole week of events from March 12  to 18 including a Guinness and Oyster Fest and lots of great music. Doors open on the 17th at 9:00 am for the annual St. Paddy's Day party. The fun continues all day with live entertainment from 10:00 to 1:30 am, flowing Guinness, Irish dancers, and giveaways, all in a heated tent.
Head to Finnegan's for Irish music and dance on weekend shows and the 17th. The Southern Academy of Southern Dance will hold performances Friday through Sunday and on St Patrick's Day. Bagpiper Adam Tianello will perform on Saturday, Sunday, and Tuesday.
The fun begins with a huge St Paddys Day party all day Saturday. On the 17th, Sully's will celebrate with live music all day along with Irish dancers and giveaways.
In 2020, O'Faolain's celebrates St Patrick's Day from Friday through the big day on Tuesday (March 13 – 17). On the 17th, the doors open at 8:00 for kegs and eggs. Authentic Irish food and music for lunch and dinner keep the party going all day, but you'll need reservations for the Irish Lunch and the Gala Dinner.
Enjoy live music and Irish dancers during special performances throughout St. Patrick's Day. The pub will also host special activities in a 7-day countdown leading up to the big day.
More St Patrick's Day 2020 Fun in Northern Virginia
Find your pot o' gold at the end of this 10K race at One Loudoun. All pre-registered runners will receive a Pot O' Gold 10K shirt. Plus, all finishers receive a medal, and awards are given to overall winners as well as age groups. The race begins at 8:00 am; follow the link to register.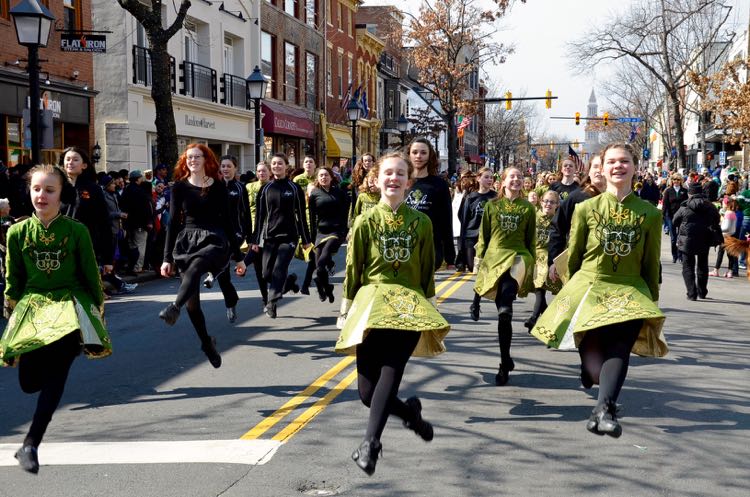 This family-fun celebration includes a dog show and the biggest Saint Patrick's Day Parade in Northern Virginia. The Parade features over a dozen marching bands plus other groups celebrating their rich Irish heritage. Parade-goers come early for the Fun Dog Show on Market Square, which benefits the Animal Welfare League of Alexandria. The dog show starts at 10:30 and the parade starts at 12:30, and all events are free.
Head to Manassas for a community parade featuring Irish dance groups, the Northern Virginia Firefighters Emerald Society Pipe and Drum, Washington Scottish Pipe and Drum, Fairfax County Sheriff's Coalition Pipe and Drum, the Marine Corps Color Guard, and other area groups and organizations. Free; parade begins at 11:00.
Join in the 5th annual Bluemont Shamrock, a 5 or 10K run through the scenic country roads of beautiful Western Loudoun County. There will also be a Leprechaun Chase for the little ones so bring the whole family. After your run, join a post-race celebration and enjoy the views at Dirt Farm Brewing. The race starts at 9:00 am; follow the link for registration details.
Kalypso's and fellow merchants of Lake Anne Plaza in Reston will have a fun lineup of everything Irish. Enjoy Irish-inspired activities including photo opps with the Lake Anne Leprechaun (arriving by pontoon boat at noon both days), face painting, Irish Dance demonstrations, and live music. This is a free, family and dog-friendly event and local merchants will be offering various specials all weekend.
EVENT CANCELLED: Due to COVID-19 concerns, all three runs have been cancelled.
New in 2020, the St Pats Running Fest gives runners the chance to combine three great races.—the Four Courts Four Miler on Saturday in Arlington, and the Sunday 5K or 10K in DC. Run one race or choose from the two days, three races, seven combinations of racing at value prices for multiple bundles. Start a weekend of fun at Four Courts in Arlington with a Four Miler run on Wilson Boulevard and 110. The second half of the Four Courts Four Miler race is uphill, so pace yourself.
After the Four Miler race, reward your efforts in a heated tent with Irish dancers, live music, and adult beverages.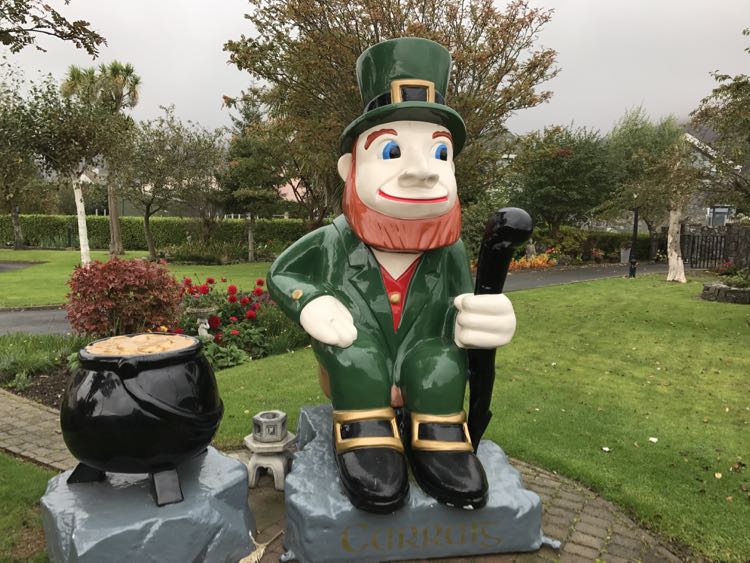 Kick-off your morning with a fun 5K race followed by a finish line celebration. Top 3 runners, top team, and top in age groups earn prizes. The race starts at 8:00 am, and everyone can join the post-race awards ceremony. Follow the link to register and for more details.
Whether your focus is a St Patrick's Day event to celebrate on March 17th, or an Irish pub to visit throughout the year, we wish you happy travels and fun times.
Follow us on Facebook, Twitter, Pinterest, and Instagram for more special events, dine and drink destinations, and fun things to do and places to explore in Northern Virginia.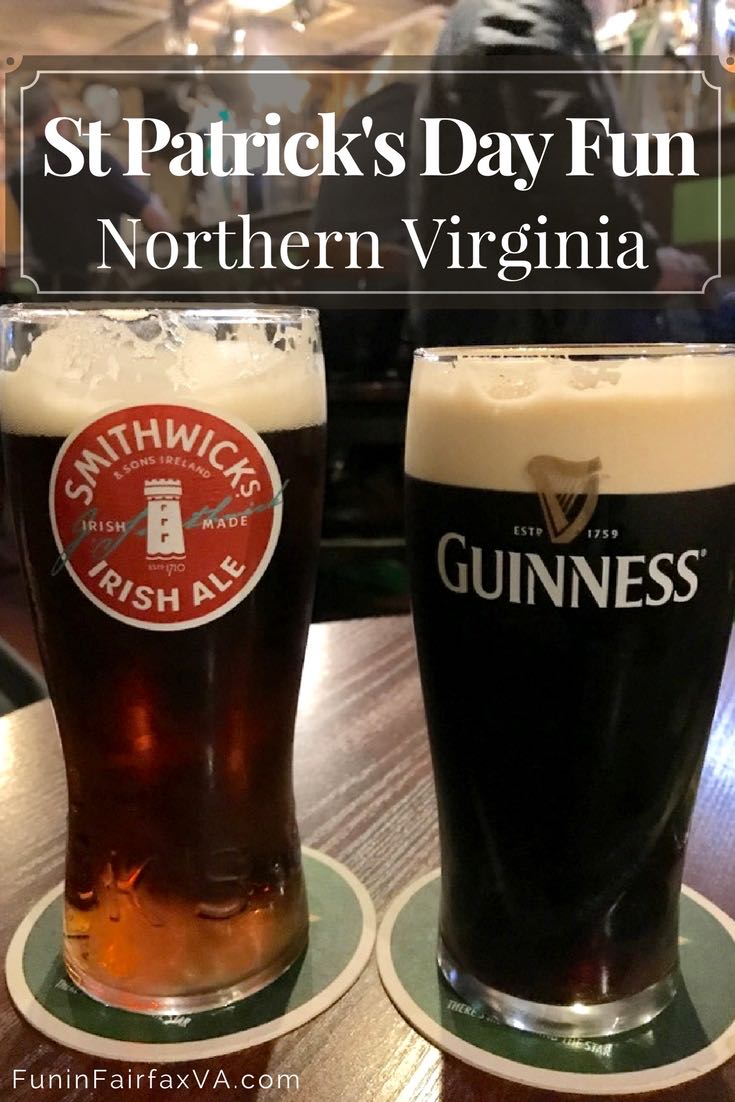 This article was published in 2018 and updated in 2019 and 2020.