2021 September events in Northern Virginia bring fantastic festivals and special weekend fun to the Washington DC region. Many of the most popular festivals are back in 2021 so plan ahead. Labor Day weekend kicks off the month and brings a close to summer break then fall festivals shift the mood to Autumn celebrations.
These September events are listed in order of start date with multi-day events listed first. Follow the links for tickets and schedules, and always check ahead for inclement weather closures. Our list includes events in Fairfax, Loudoun, and Prince William Counties plus nearby cities and areas.
Celebrate apple picking season at the Great Country Farms apple harvest celebration for the whole month of September. Kids can have a blast in the 12-acre play area and Henway corn maze. On weekends, enjoy live music, marshmallow roasting, cider pressing demonstrations, and fresh cider samples. Follow the link for a full list of activities and schedules.
Weekday and Labor Day weekend admission to the farm is $10 per child, $12 per adult; hours are 9:00 – 5:00 daily. Weekend admission is $14 / $16 per child/adult and hours are 9:00 – 6:00 daily. Purchase timed advance tickets online to guarantee entry. After the kids have had their fun, head across the street to Bluemont Vineyards or Dirt Farm Brewing and enjoy Virginia wine and craft beer.
Read our complete guide: Where to Go Apple Picking in Virginia and Apple Season Fun.
Last chance for classic old-school roller skating at the outdoor rink at Mosaic District. Bring your own skates or rent on-site and celebrate the last days of summer as you boogie on 4 wheels. Admission is $15/$13 adult/child and includes skate rentals. Mon – Thu 11:00 – 10:00, Fri/Sat 11:00 – 11:15, Sun 9:45 – 8:45.
Celebrate the last long weekend of summer with annual festivals and ongoing summer fun. Check out our complete guide to Labor Day weekend events in Northern Virginia for details on these and other activities.
Arlington Labor Day Weekend Festival of the Arts, Sep 4 – 5
Virginia Scottish Games and Festival, Sep 4 – 5
Lake Anne Jazz & Blues Fest, Sep 4
Bands, Brews, and Barbecue Festival, Sep 4
LoCo Musicians Festival, Sep 5
Labor Day Car show, Sep 6
Northern Virginia Fine Arts Festival, Reston, Sep 10 – 12
The Northern Virginia Fine Arts Festival returns to Reston Town Center for a weekend of quirky, unique, and beautiful art. Streets are closed to traffic and lined with booths staffed by the artists, who are happy to answer questions and discuss their work. The event opens Friday night with a party at the pavilion, then continues all day Saturday and Sunday.
Kids will get a kick out of wacky and kinetic art, and they can try family-friendly activities in the Art Park. There is also live entertainment and food, so it makes a great day trip. Suggested entry donation is $5 and parking is free. 10:00 – 5:00 daily.
Loudoun Arts Film Festival, Middleburg + Leesburg, Sep 10 – 19
The Loudoun Arts Film Festival returns for the second year of film screenings at two locations. Enjoy two weekends of drive-in movie screenings at 50 West Vineyards in Middleburg plus food trucks and wine for purchase. During the week, check out several films at Artistic Fuel in Leesburg. Follow the link for schedule updates and to purchase tickets, $10 at Artistic Fuel, $40 at 50 West Vineyards.
ZNA Koi Show, Meadowlark Botanical Garden, Vienna, Sep 10 – 12
Shop and learn about these colorful fish at the 27th annual ZNA Potomac Koi Show at beautiful Meadowlark Botanical Gardens on two days in September. The event also features arts and crafts and a Bonsai display. Included with regular admission fees and annual pass use applies.
The Round Hill Appalachian Trail Festival is a free and family-friendly celebration of the A.T. Enjoy brews and bites plus live music, kid's activities, and expert talks, and hike and nature-inspired activities. The two-day event takes place at B Chord Brewing, one of the beautiful breweries on the Loco Ale Trail. Free; festival opens at11:00.
Enjoy an afternoon of food, craft beer, and fun at the first Taste of One Loudoun festival. Sample food from over 20 One Loudoun restaurants, relax in the Alamo Drafthouse beer garden, listen to live music, and more. Free; 1:00 – 4:00.
Dog Daze, Watermine, Reston, Sep 12
When pools close for the season our furry friends get their turn at the Watermine Family Swimmin' Hole in Reston. The annual Dog Daze event raises funds for the Fairfax County Animal Shelter and Fairfax Parks. $10 per dog; 10:00 – 1:00.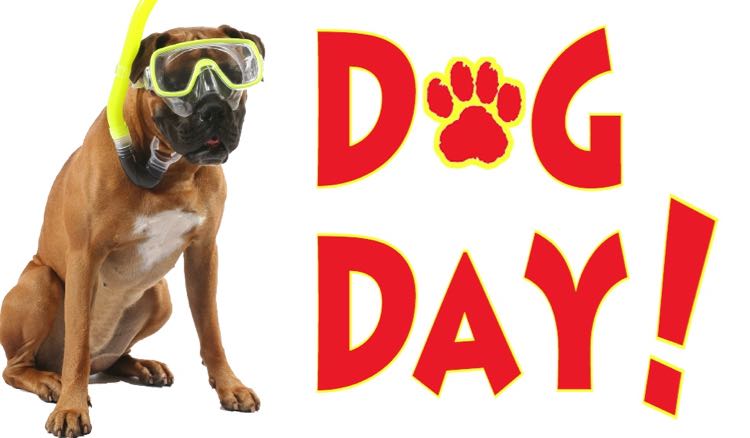 Perchfest, The Perch, Tyson, Sep 17 – 19
Celebrate the grand opening of The Perch a new rooftop plaza at Capital One Center. The three-day festival includes live music, kid-friendly activities, and appearances by local celebrities. The Perch sits 11 stories high and features the new Starr Hill Biergarten. Admission is free but registration is required.
Join colonial-attired artisans as they demonstrate 18th-century crafts and sell wares such as baskets, woodcarvings, tin and ironwork, leather-workings, weavings, furniture, and more in a traditional market setting. Visit "General Washington" and enjoy 18th-century entertainment and music. Fair is included with regular admission; 9:00 – 5:00 daily.
Join the family fun at the 50th annual Bluemont Country Fair! The two-day fair features blues & country music, traditional crafts, a free Children's Fair, farm animals, homemade food, antiques & collectibles, local wine-tasting, breweries & gourmet treats, model railroad display & antique caboose, Country Store, and more.
Bluemont Virginia a beautiful and historic village in the foothills of the Blue Ridge Mountains. While you're in Bluemont, take a short hike to a spectacular view and visit the most scenic brewery in Northern Virginia. No pets. $10 admission, 9 and under free; 10:00 – 5:00 daily.
Take a scenic route to the Bluemont Fair on the historic Snickersville Turnpike.
Oktoberfest, Wheatland Spring Brewery, Waterford, Sep 18 – 19
Head to the beautiful town of Waterford for the third annual Oktoberfest at Wheatland Spring Farm + Brewery. Enjoy German beer, food, and music and play traditional games. Wear your dirndl and lederhosen and to compete for the best-dressed award. Purchase timed-entry tickets online, $24.
Plan a day trip: 5 Fantastic Things to Do in Historic Waterford Virginia.
Cox Farms Fall Festival, Cox Farms, Centreville, Sep 18-19, 25 – Nov 7
The annual Cox Farms Fall Festival is back in 2021! The biggest fall festival in Northern VA is packed with slides, rope swings, hayrides, a corn maze, and more family fun. Tickets go on sale in August. Hours and ticket prices vary by day.
Find more fall fun in our guide, Fantastic Ways to Celebrate Fall in Northern Virginia.
The annual Irish Festival is back at Waterfront Park in Old Town Alexandria VA. Celebrate that we are halfway to St Patrick's Day while you enjoy some of the best of Celtic dance, music, and entertainment in the area. Food trucks and a beer wagon add to the fun. 11:00 – 7:00.
Head to Mustang Sally Brewing in Chantilly for the 6th annual Fairfax County Brewfest. All 6 Fairfax County Breweries will be on hand plus additional guest breweries. The fun includes live music and food. 11:00 – 6:00.
Reston's Lake Anne Plaza will host the first annual Mike Lyons Food and Music Festival on September 18. The free, family-friendly event features an evening of fantastic music by the lake. Free; 5:00 – 8:00.
Teens get their turn for spooky fun when Cox Farms opens their nighttime Fields of Fear. The haunted cornfield and Dark Side Hayride deliver the fear, while the "Firegrounds" offer music, dancing, food, and a place to hang out. Tickets start at $15, follow the link for details.
Lovettsville hosts one of the best Oktoberfests in the east, with street vendors, Kinderfest, Wiener Dog Races, strolling musicians, three stages of live music, dancing, a Stein Hoisting competition, and plenty of food and beer. Admission, parking, Kinderfest, dancing, music, and beer-related contests are all free. Preview/kickoff dinner is held Friday, 5:00 – 7:30. The full Oktoberfest is Saturday 10:00 – 11:30; follow the link for schedule info.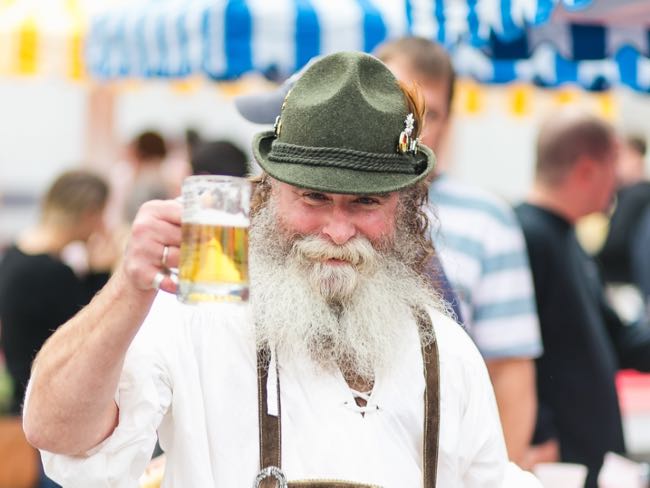 The Occoquan Riverfest and Crafts Show, hosted semi-annually by The Town of Occoquan, is the premier festival on the east coast for craft enthusiasts. Stroll the riverfront walkway, take in the fall foliage, and shop the craft vendors and artisans that line the main streets. Free admission; Saturday 10:00 – 5:00 daily.
Enjoy live music, a beer and wine garden, food from 40+ vendors, and more at the annual Mosaic Fall Festival. The two-day festival also includes a craft fair, farmers market, and special activities for kids. Free; 11:00 – 6:00 daily.
Lake Anne Plaza fills with color, music, and culture when the annual Reston Multicultural Festival returns. The festival celebrates the diverse Reston community with performances, arts and crafts, food, and activities. Festival-goers are encouraged to dress in attire that represents their culture. Take a free shuttle to the festival from the Weihle Metro and other stops. Free; 11:00 – 6:00.
The 78th annual Home Tour feature several of Alexandria's finest homes. Enjoy a walking tour to several lovely homes and enjoy the beautiful autumn. Follow the link for ticket details. 10:00 – 3:00.
The annual National Public Lands Day (NPLD) is the nation's largest, single-day volunteer effort for public lands. Families, friends, students, and coworkers will spend the day outdoors giving back to their community by pulling invasive species, maintaining trails, picking up trash, and more. Follow the link to find virtual and in-person events near you.
Many Virginia State Parks will honor National Public Lands Day with free parking, special programs, and volunteer opportunities. Follow the link for a complete list of programs.
In honor of National Public Lands Day, all US National Parks offer fee-free entry on September 25th. Head to Great Falls Park, Prince William National Forest, Shenandoah National Park, and parks throughout the country for a free day exploring "America's best idea."
Mark the 160th anniversary of the Battle of Ball's Bluff with guided tours, reenactments, a concert, and cannon firing demonstration. At sundown, luminaria will be lit and there will be a ceremony at the cemetery. Free; 11:00 – 7:00.
Celebrate the diversity and creativity of local businesses at the World Heritage Festival on the museum lawn in historic Manassas. The free event includes ethnic music, arts and crafts, food, and fun for the whole family. 10:00 – 5:00.
Take the whole family to Green Spring Gardens for a free day of fun. The events features plant and garden crafts, bake sale activities, music, a food truck, and more. Free; 9:00 – 3:00.
Ongoing 2021 September Events in Northern Virginia
Get up close with nature and celebrate apple season at pick-your-own apple orchards in Virginia. Our complete guide includes u-pick apple orchards in Northern Virginia and surrounding areas. Plus, we found some nearby Apple Festivals perfect for a fun day trip or weekend getaway.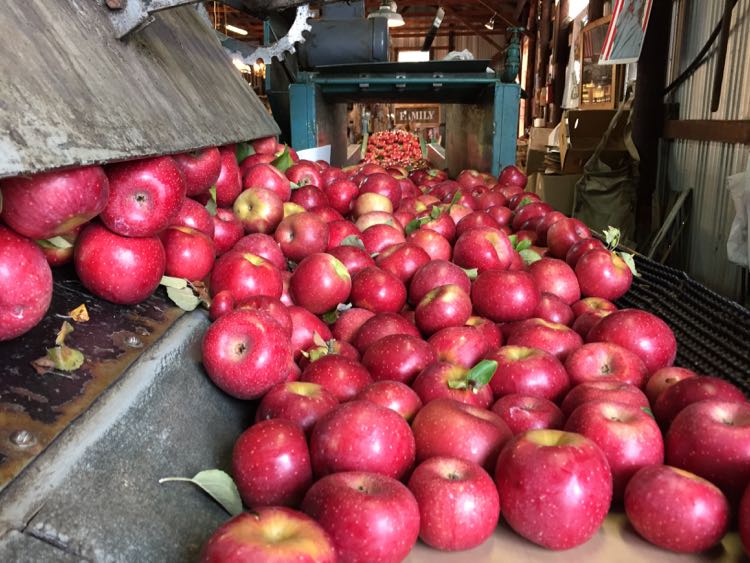 Outdoor Movies, Various Locations and Dates
Enjoy a nostalgic night out at one of the pop-up or classic drive-in movie theaters in Northern Virginia. Our guide has all the dates and details: Outdoor Movies in Northern Virginia.
September is Virginia Spirits Month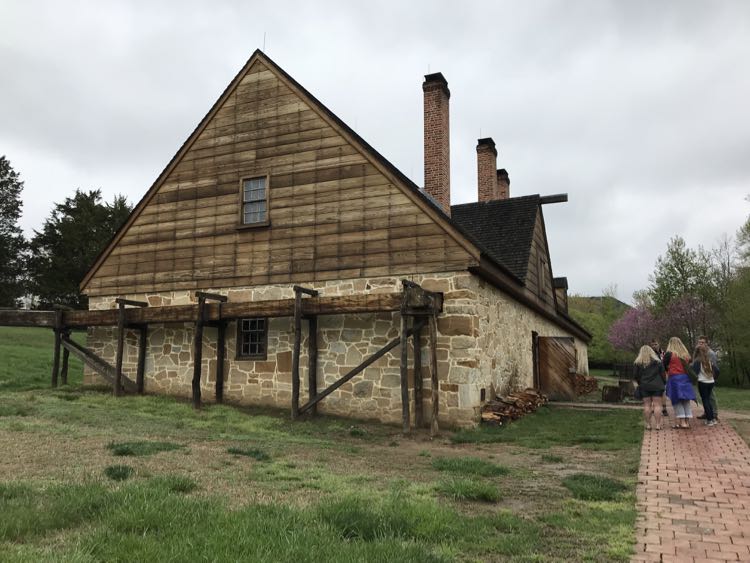 Visit one of Virginia's many excellent distilleries during Virginia Spirits Month. See the 18th-century process and learn about Washington's business acumen at George Washington's Gristmill and Distillery. Or take a day trip to Fredericksburg to tour and taste at A. Smith Bowman Distillery. And a Catoctin Distillery tasting is one of our favorite things to do in Purcellville.
Plan fun activities for next month with our round-up of October festivals and events. Many popular events require reservations and tickets sell quickly. Plus, there are lots of great Halloween shows and events to put on your calendar.
Beyond September 2021 Events – More fall Fun in Northern VA
Most of our 2021 September events occur on the weekend, but you can find plenty of summer fun on weekdays too. Check out these round-ups to fill every day with fall activities in Northern Virginia:
No matter which 2021 September events in Northern Virginia you attend, we wish you great weather and a fun-filled kick-off to fall!
Canceled 2021 September Events in Northern Virginia
While many of the best September events in Northern Virginia are back in 2021, some are not returning this year. Here are a few annual September events to watch for in 2022.
Follow us on Facebook, Twitter, Pinterest, and Instagram for more fun travel in and from Northern Virginia.