April events in Northern Virginia normally include a bevy of spring festivals, Easter egg hunts, volunteer opportunities, art fests, car shows, and fun for every age and interest. Whether you're volunteering at your favorite park, communing with nature, or enjoying cakes, flowers, art, antique cars, horses, music, art, and more you'll find an April event below.
Almost all of the annual April events in Northern Virginia have returned in 2023. And there are several new April events to celebrate this year.
Annual April Events in Northern Virginia 2023
Looking for something to do this weekend in Northern VA? Our list of Northern Virginia events includes things to do in Fairfax County, Loudoun County, Prince William County, Alexandria, Arlington, and other area towns. Festivals and events are listed in order of start date, with multi-day events generally listed first.
Disclosure: This article may contain affiliate links. We will make a small commission from these links if you order something, at no additional cost to you.
Follow the event site links for registration details, cancelations, and other updates.
Cherry Blossom Events, DC MD VA, Mar 20 – Apr 16
Where to See Cherry Blossoms in DC, Maryland, and Virginia is our complete guide to the best cherry tree blossom locations, tracking sites, and more.
The 2023 Washington DC Cherry Blossom Festival includes a fun mix of in-person events in DC and around Northern Virginia. Residents can once again join the Petal Porch Parade and decorate their porch so everyone for everyone to see. Check the Petal Porch map to find decorations near you.
Signature DC festival April events include the Kite Festival on April 1, the Cherry Blossom Festival Parade on April 9 and the closing Petalpalooza fireworks show on April 16. New in 2023, the Springfield Town Center will host a Blossom Festival on April 1 with family-friendly entertainment and activities.
And 2 to 3 weeks past the Tidal Basin peak, check out these 5 Places Near DC for Beautiful Late-Blooming Cherry Trees.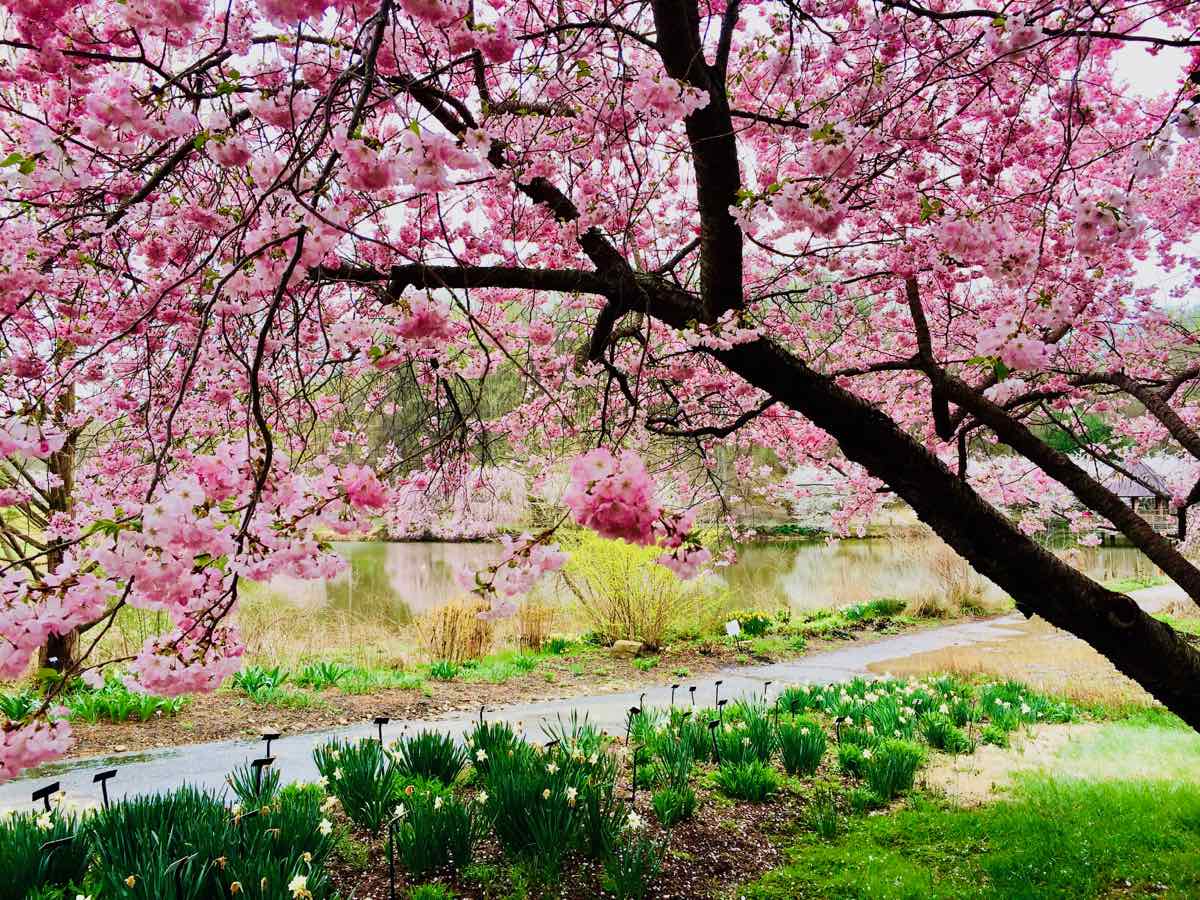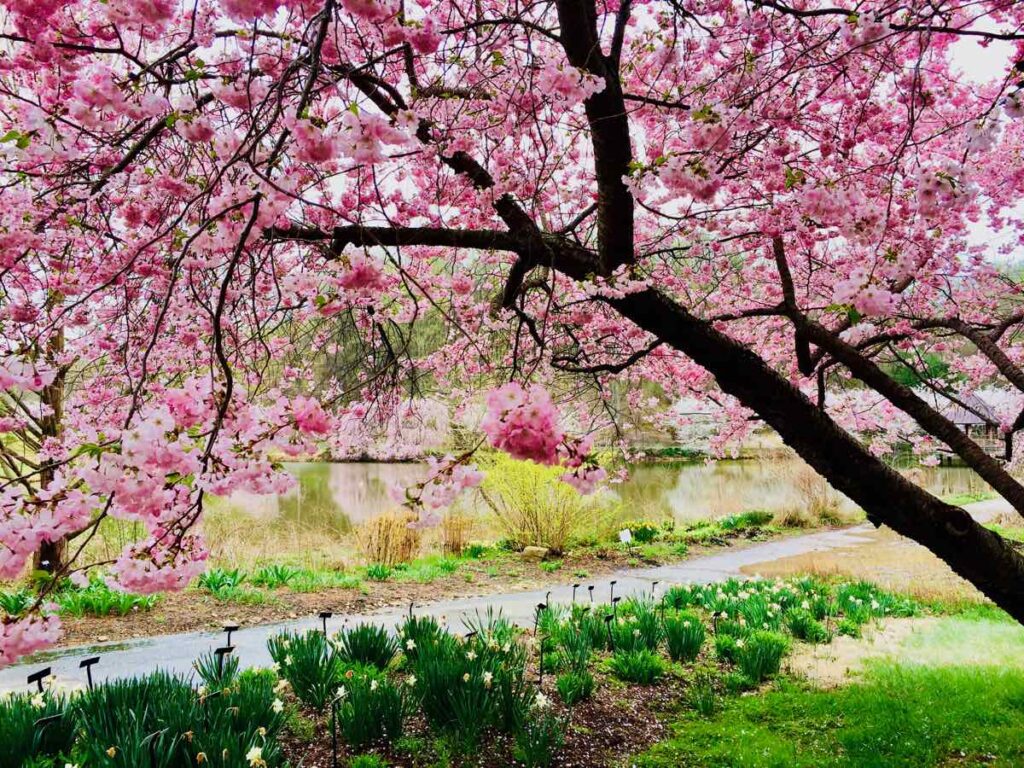 The new NOVA Wild Reston Zoo (formerly Roer's Zoofari) celebrates its grand opening with a temporary light show called The Great Migration. Light sculptures highlight animal migrations throughout the world.
General admission tickets are $35 adult, $24 ages 3 – 12 plus $10 parking with group and VIP offers available. Thurs – Sun, 4:30 – 9:00 and daily during Spring Break.
There are plenty of Easter egg hunts in 2023 so the little ones can search for eggs and meet the Easter Bunny. Follow the link for our complete guide to egg hunts throughout the Northern Virginia region. Be sure to make reservations early. Many of these popular events have limited capacity and they sell out every year.
For example, Great Country Farms hosts a popular Egg Hunt and Marshmallow Harvest (Mar 25 – Apr 8). Plan a day trip and enjoy more Fun Things to Do in Bluemont Virginia, including a family-friendly hike to Bears Den and a stop at Dirt Farm Brewing for brews with views.
Maryland Day, Multiple Locations, Mar 31 – Apr 2
Celebrate history, heritage, and culture at a weekend of in-person and virtual Maryland Day events. Special events at Annapolis and Anne Arundel County include free entry to regional parks and some museums.
Celebrate spring and the cherry blossoms with a two-day festival at Mosaic District. Enjoy family-friendly entertainment, craft and farmer's markets, beer and wine gardens, kid's activities, games, and more. Free; 11:00 – 6:00.
Visit historic Gunston Hall for a Spring Festival and old-time family fun. Fly a kite in the pastures, write with a quill pen, play 18th-century games, climb on a modern fire truck, and purchase colorful kites. $10/8 adults/under 18, 10:00 – 4:00.
Step into the wacky world of Dr. Seuss at Tysons Corner Mall. The iconic books come to life with rides, interactive experiences, costumed characters, and so many great photo opps. Tickets start at $29/$34 for children/adults with higher weekend prices.
Virginia Bluebell Season
Just as the Yoshino cherry blossoms fade, Northern Virginia locals are treated to an explosion of Virginia bluebells at area parks and trails. These spring ephemerals usually emerge near streams in early to mid-April and they don't last long. See bluebells in bloom with our guides: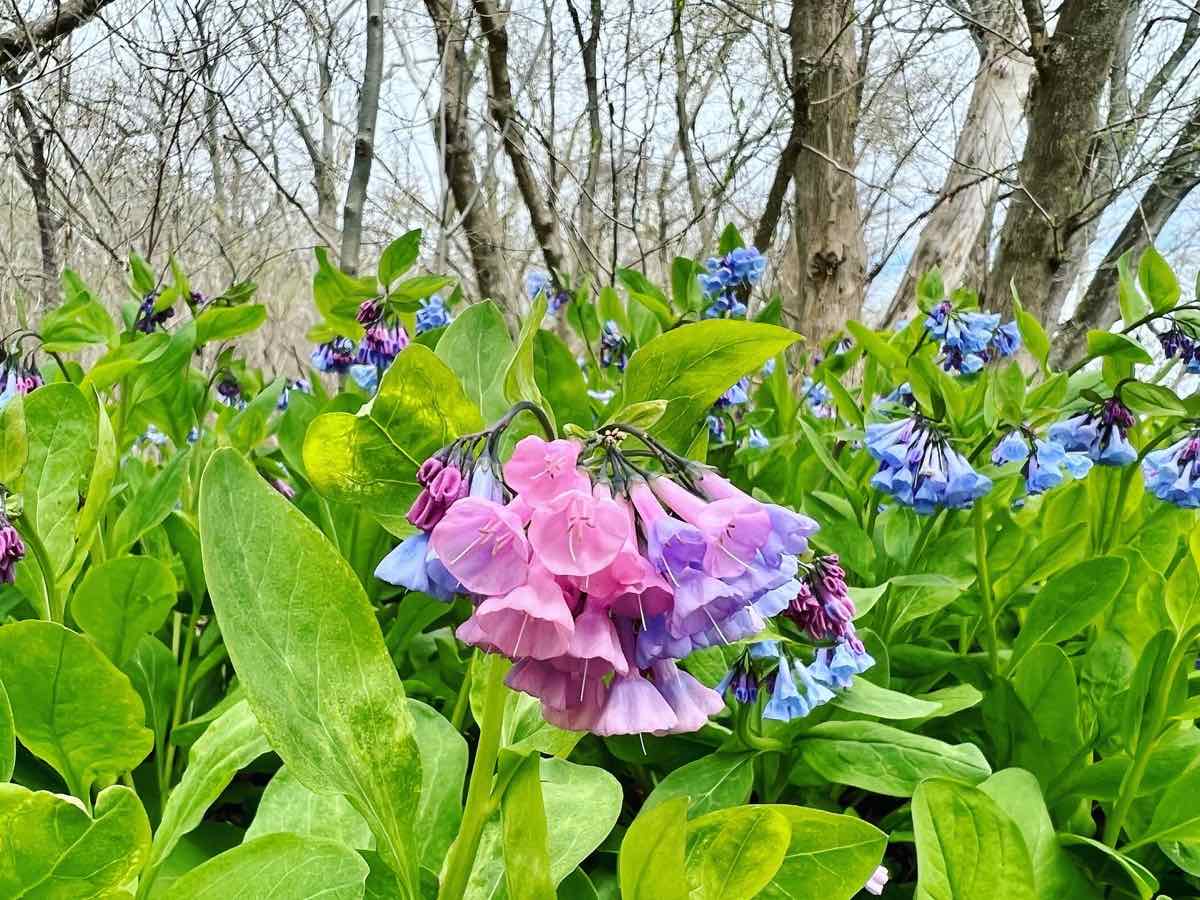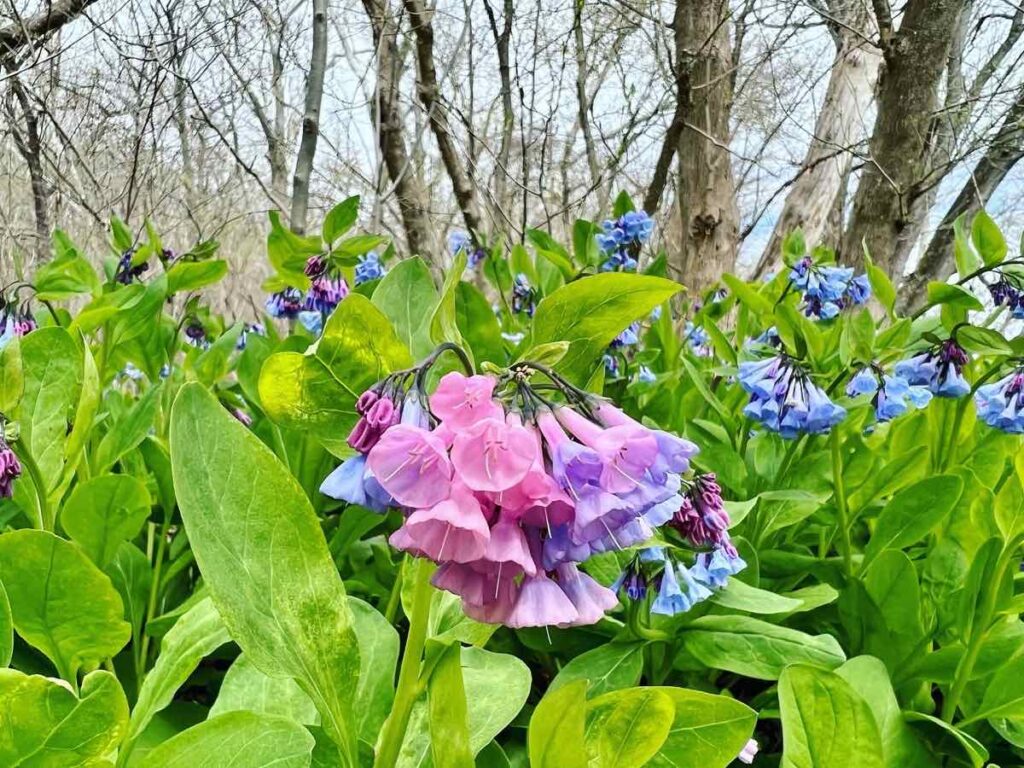 The Bluebells at the Bend Festival returns in 2023! Celebrate Virginia bluebells at one of the most popular spring festivals in Northern Virginia. Enjoy family-friendly activities, live music, food trucks, and more. In 2023, there are two sessions, at 10:00 and noon, and tickets are $10/$12 advance/at the door.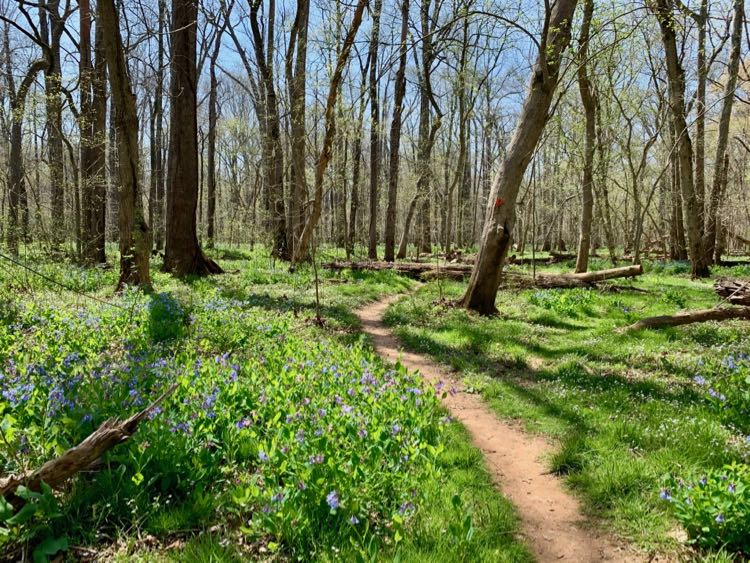 The Bluebell Festival at Merrimac Farm returns on April 8, 2023, to welcome spring and the spectacular display of Virginia Bluebells at Merrimac Farm in Nokesville, Virginia. Naturalists will lead walks and talks at the Stone House Visitor Center and families can see the bluebells on an easy one-mile walk through the floodplain. Free.
Celebrate a bounty of spring tulips plus live music and kid-friendly activities at Hope Flower Farm in historic Waterford. Free; 10:00 – 6:00.
Festival of Spring, Burnside Farms, Nokesville, April 4 – 19
Holland comes to Virginia when Northern Virginia's Burnside Farms hosts one of the largest pick-your-own flower events in North America. Guests can stroll through nearly eight acres of spring flowers, including masses of tulips, and pick their own blossoms.
In 2023, the festival will begin during the first week of April when nearly one million spring flowers begin to bloom. The blooms should last 15-30 days depending on spring weather. Tickets are limited and must be purchased online.
Potomac Watershed Cleanup, Multiple Locations, Apr 8, 15 +
Join local parks and towns and The Nature Conservancy to clean up our Potomac watershed and stop trash from reaching the Chesapeake Bay. Help remove debris from local waterways at Dyke Marsh (4/15), Turkey Run (4/8), and other areas. Find a cleanup event here.
Explore the beautiful gardens at River Farm and shop for plants, garden tools, books, and more during the Spring Garden Market. $20 parking per car; $5 walk-in; 10:00 – 4:00.
The 90th Annual Historic Garden Week features self-guided tours of gorgeous garden installations at private homes and public properties. For example, the 2023 Old Town Alexandria tour (Apr 15, $55) includes entry to several private homes and gardens plus public properties in Old Town.
Spring Into the Garden, Apr 15 – 23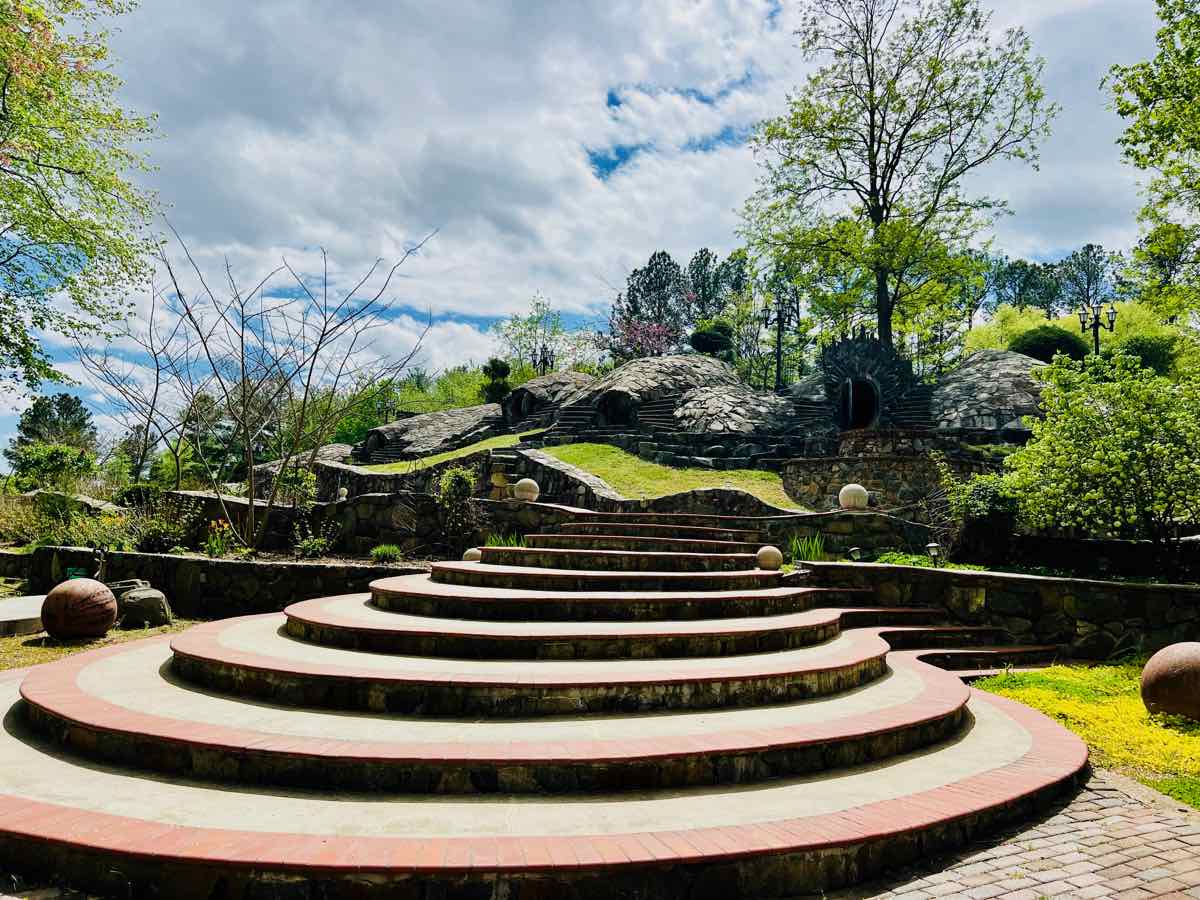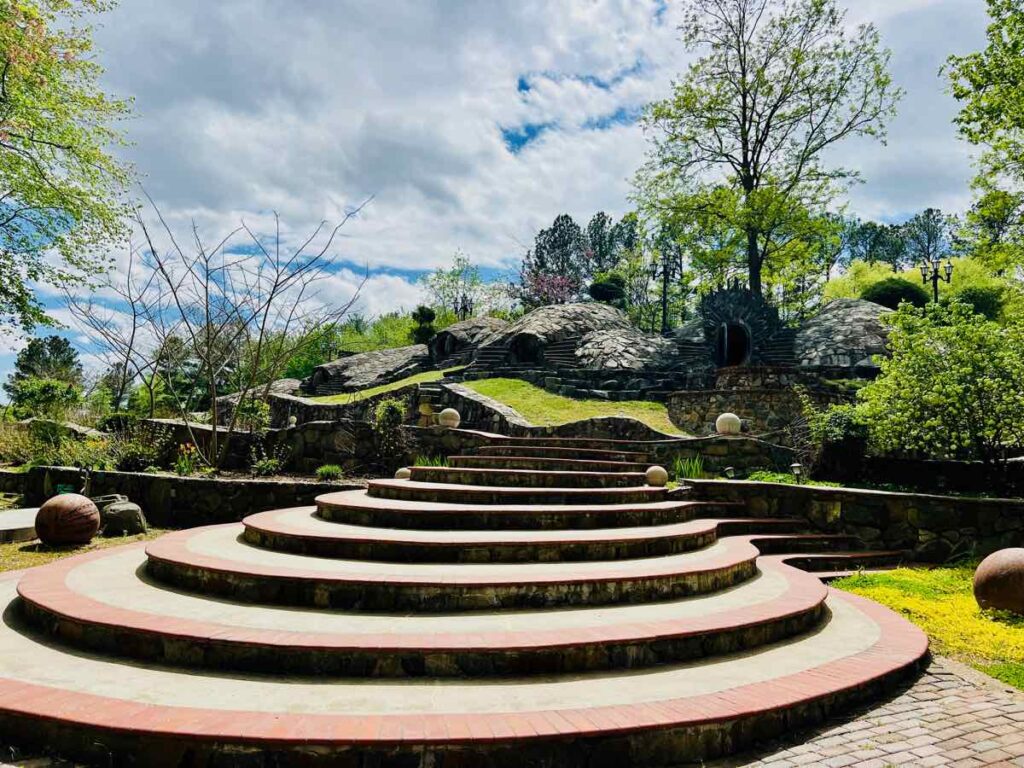 The new National Botanic Garden is open daily during Virginia Garden Week. Explore unique plant collections, a lake dotted with a maze of islands, and some of the most unusual structures in Virginia. Where else can you climb the steps of Hobbit Town to see inside a collection of "hobbit homes" (with round wooden doors, of course)? Open daily noon – 5:00. Tickets are $20/$24 for weekday/weekend admission.
Historic Leesburg will be in full bloom as lush landscapes and gorgeous gardens fill the streets. Explore over 150 vendors displaying landscape designs, plants, and flowers, plus enjoy food, music, children's activities, and more. Be sure to visit the beautiful gardens at historic Dodona Manor too. Free; Saturday 10:00 – 6:00; Sunday 10:00 – 5:00.
Founder's Day, Lake Anne, Reston, Apr 15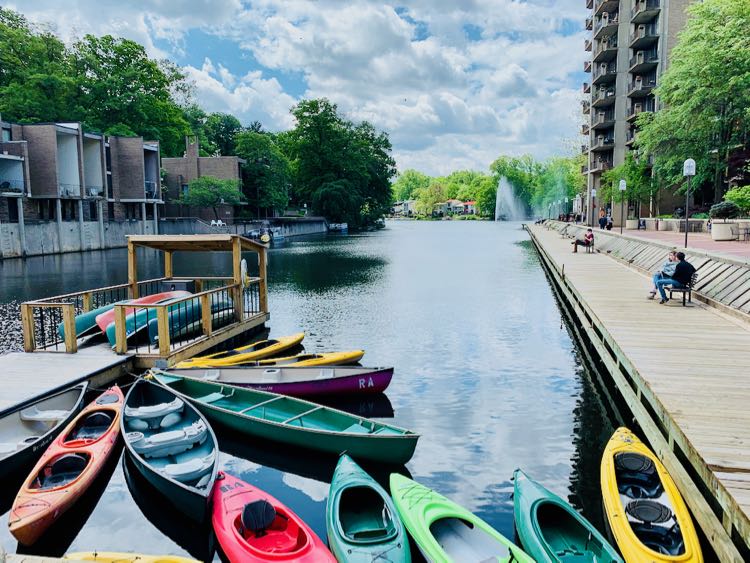 Celebrate the anniversary of Reston's founding with a fun day of music and activities at beautiful Lake Anne in Reston. This annual festival honors the town's founder, Robert E. Simon. Free; 10:00 – 4:00.
Join in preservation efforts to help maintain Civil and Revolutionary War battlefields and historic sites. For example, volunteers at Balls Bluff will help with trail maintenance, cleanup, and more. Follow the link to find Virginia and DC region events.
Celebrate Dark Sky Week at Sky Meadows State Park, one of 4 Virginia State Parks to earn the Dark Sky certification. The event includes a Junior Rangers program, a presentation by NASA JPL Ambassadors, and telescopes for star-gazing. Parking fees apply, 8:00 – 11:00 pm.
2023 Spring Carnival, Prince William Fairgrounds, Apr 20 – 23
Celebrate the arrival of spring with an action-packed fair featuring carnival rides, a demolition derby, monster trucks, live entertainment, and more. Admission is $20/$25 advance/day-of with extra fees for activities. Thu – Fri 5:00 – 10:00; Sat – Sun 2:00 – 10:00
The beautiful town of Culpeper hosts a 3-day celebration featuring live music, wine, food trucks, special performances, and more family fun. Follow link for schedule details. Advance tickets start at $5/$10 youth 13-20/adults (12 and under free) with weekend passes available.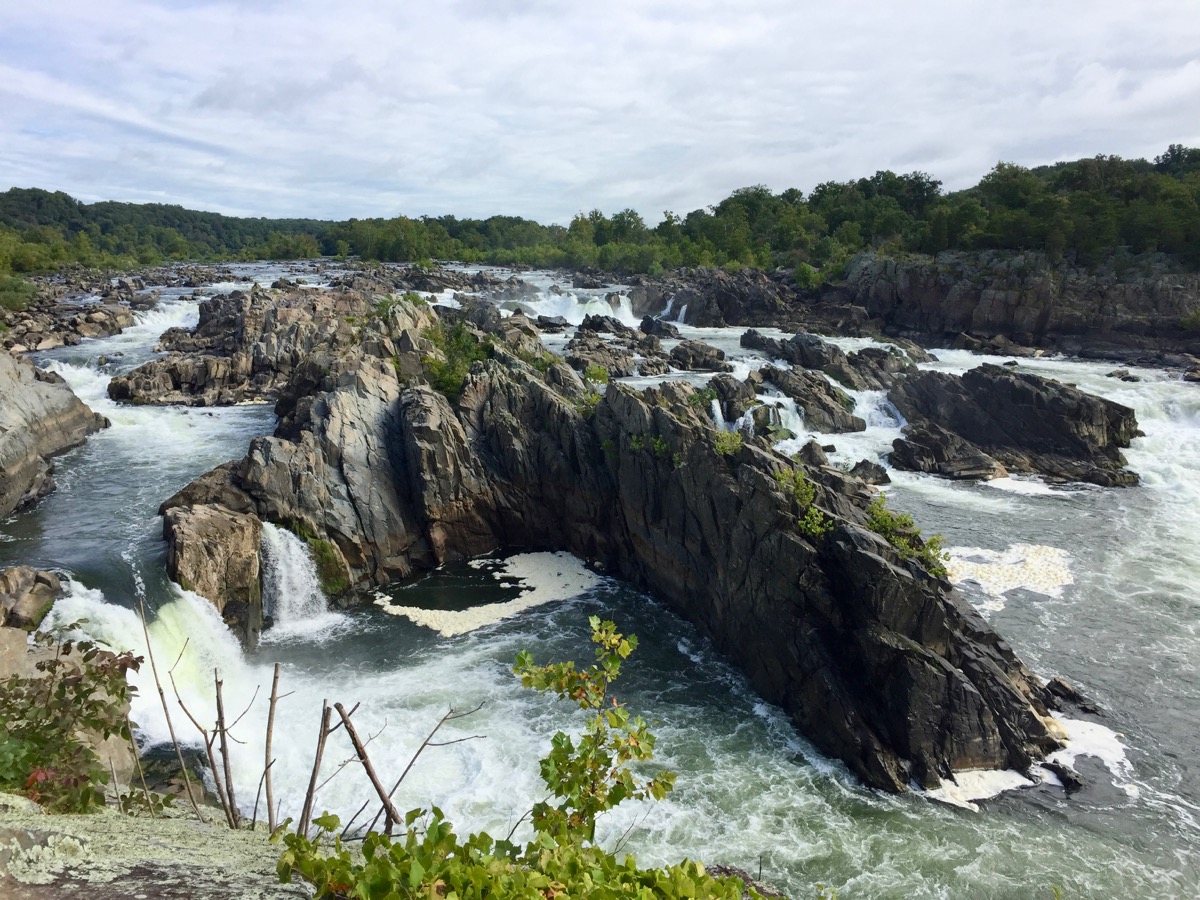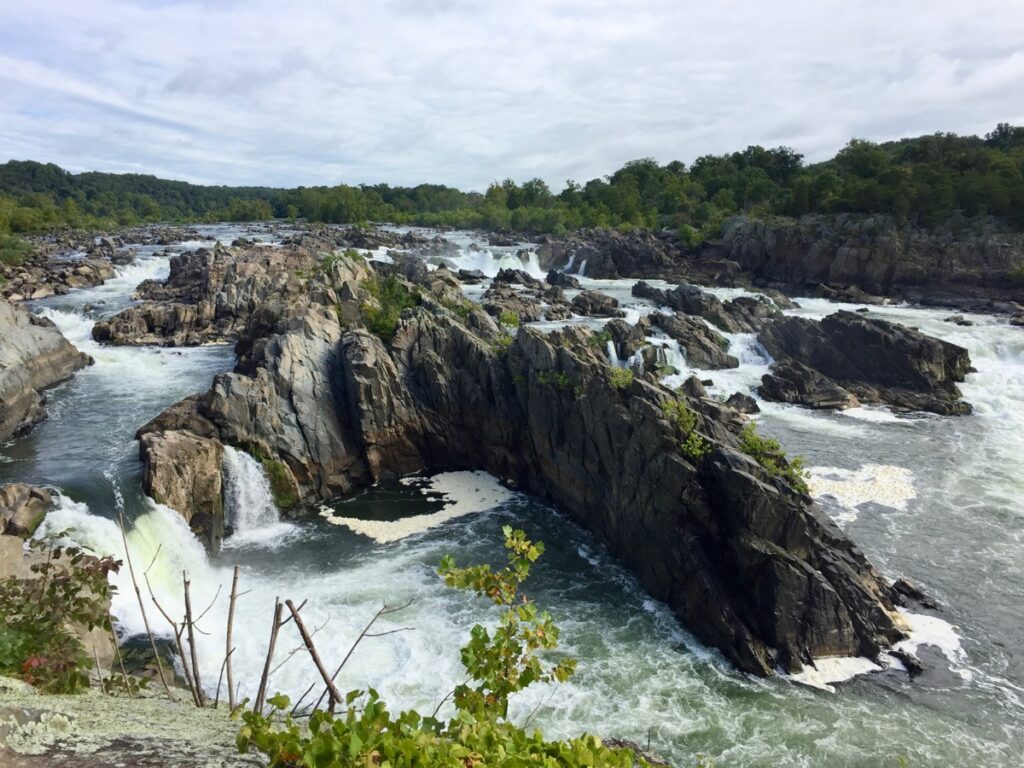 The National Park Services partners with the National Park Foundation, the official charity of America's national parks, to present National Park Week. This week-long event celebrates our national heritage and parklands.
In 2023, each day of National Park Week celebrates a theme like Creativity, Discovery, Collaboration, and more. This is also a great time to volunteer at a park.
National Park Week kicks off with a fee-free entrance day at all parks. Many National Parks also host special programs to celebrate these wonderful American treasures.
Free entrance on a Saturday will likely lead to very crowded parks, especially at places like Great Falls Park and Shenandoah National Park. Arrive early to avoid long entry lines and enjoy your day in the park.
Earth Day, Multiple Locations, Apr 22
Celebrate Earth Day 2023 at local family-friendly parks. Some parks host special events or you can create your own Earth Day activity. For example, Virginia State Parks like Mason Neck, Leesylvania, and Sky Meadows host special earth and family-friendly activities. Or plan your own spring hike or visit a Northern Virginia nature trail and bring a bag so you can pick up trash as you explore.
Historic Blenheim Estate hosts a fun day of living history spanning the 19th century. In 2023, the event will also celebrate Earth Day. Enjoy live music, living history reenactors, a petting zoo, tours of the Historic Blenheim House, and more. Free, 10:00 – 4:00.
The 56th annual Loudoun Point to Point Races at Morven Park features some of the most challenging timber and hurdle courses in Virginia. General admission tickets are $35/$40 advance/at the gate. Doors open at 10:30 am and races begin at noon. Follow the link for tickets and event schedules.
Enjoy special early morning hours at Meadowlark Botanical Gardens as they burst with spring blooms. Regular admission and membership pass fees apply; 7:00 – 10:00.
Winchester is full of spring fun at the 96th annual Apple Blossom Festival. 2023 festival events include golf and tennis tournaments, a family festival, and more. Tickets are required and space is limited so follow the link for details. Extend your fun with an overnight getaway to Winchester VA.
A neighborhood event for more than 20 years, head to the Historic Vale School House to view and shop beautiful artworks. Free, 10:00 – 6:00.
The Arlington Festival of the Arts returns to Clarendon for its 89h year. Shop for US-made art in a variety of mediums including glass, mixed media, paintings, jewelry, and pottery. Free admission; 10:00 – 5:00 daily.
Purchase the same historic plants grown at George Washington's Mount Vernon for your own garden. The sale is in the overflow parking lot, so you don't have to pay admission or enter the property. But we highly recommend it! Spring is a wonderful time to see Mount Vernon's garden in bloom. Free; 9:00 – 3:00.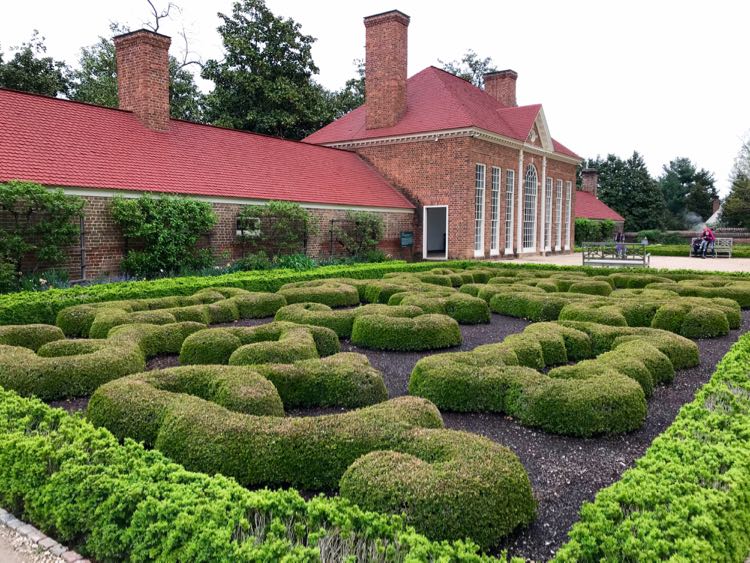 The annual Taste of Vienna returns in 2023. Sample delicious dishes from Vienna area restaurants and enjoy free entertainment and kid-friendly activities. Admission is free and tastings and drinks are available for purchase, benefiting the Vienna Volunteer Fire Department. 11:00 – 8:00.
Enjoy live music, food, a beer garden, children's activities, a pet contest, and more at this family-friendly street festival highlighting local businesses in Annandale. Free, 10:00 – 4:00.
The annual Purcellville festival features multiple outdoor stages with local entertainment, food, wines, beers, and local farm products. Several artisans and food vendors will be onsite. In addition, local organizations will provide fun activities and demonstrations for all ages. Free; noon – 7:00.
Plan your visit: 8 Great Things to Do in Purcellville Virginia
Shop for treasures from more than 80 community members at the annual Reston Yard Sale. Rain date Apr 30. Free admission; 8:30 – 12:30
Fountain Day, Reston Town Center, Apr 29
Join the annual Fountain Day when the Mercury Fountain is turned on for the season. This year Reston Town Center celebrates the reopening of Fountain Square and the Pavillion after a major renovation. Free; 1:00 – 4:00.
Enjoy a fun and family-friendly night star-gazing at the Smithsonian Air and Space Udvar-Hazy Center. Dress warm and bring a flashlight and join members of the Northern Virginia Astrology Club to explore the night sky. Free; 8:30 – 10:30 pm.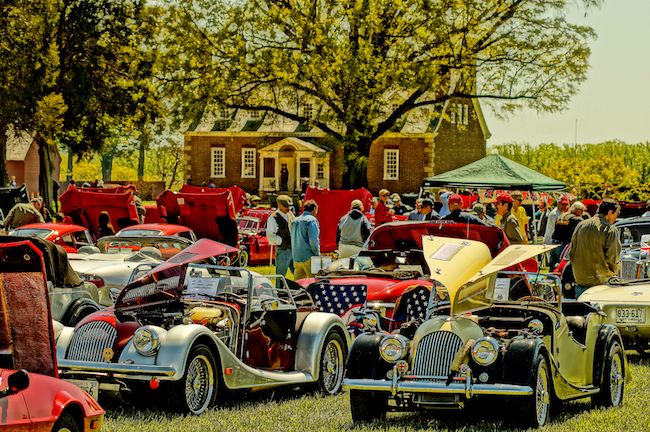 The annual Britain on the Green car show returns to Gunston Hall in 2023. Enjoy the driving season with a picnic, a day of British automobiles, and a complimentary tour of the historic house and grounds. Admission is $10/5 adults/5-18, 9:30 – 3:00.
Since 1974, residents of Vienna's Windover Heights Historic District have opened their yards and gardens in a welcome to spring for the public to enjoy. The annual Walk on the Hill features an afternoon of flowers, gardens, and live entertainment. Free; 2:00 – 5:00.
Upcoming May Events
Plan another month of spring fun with our guide to May Events and Festivals in Northern Virginia. For example, George Washington's Mount Vernon estate hosts one of the largest Revolutionary War encampments of the year when the 12-acre field is transformed into a battleground for the family-friendly Revolutionary War Weekend.
More Northern Virginia Spring Activities
We love to celebrate spring in Northern Virginia. April is a beautiful month for wildflower hikes, garden visits, picnics, and other outdoor activities. Plan a whole month of fun with our guides to spring events and activities.
April is also a great time for a weekend getaway close to home. Our getaway guides are full of fantastic places to stay and play in Northern VA.
Plan a local getaway! Find beautiful and unique places to stay in and near Northern Virginia with our guides:
Follow us on Facebook, Twitter, Pinterest, and Instagram for more fun travel in and from Northern Virginia.