Our complete guide to 2023 Easter Egg Hunts in Northern Virginia includes family-friendly celebrations of spring at parks, farms, zoos, and towns. These events require registration and fill up quickly, so reserve your spot soon. In 2023, our Easter egg hunt list is long again so the kiddies can still enjoy this spring tradition.
Easter falls on Sunday, April 9th in 2023, and some of the Easter Egg Hunts and Easter Bunny photo opportunities begin in late March. It pays to make reservations early in the month.
Events are listed below in three groupings—Parks and Historic Sites, Farms and Zoos, and Towns—in order of start date. Follow the links for additional details on hours, fees, and registration.
Disclosure: This article may contain affiliate links. We will make a small commission from these links if you order something, at no additional cost to you.
2023 Easter Egg Hunts in Northern VA: Parks and Historic Sites
2023 Easter Egg Hunts at Northern Virginia county and regional parks begin in early April. Book your spot early as many of these events will sell out.
Fairfax County Easter Egg Hunts
Visit the Fairfax County Activities Search page and enter "egg hunt" or "easter" to find links to 2023 Easter Egg Hunt sessions or follow the links below.
Loudoun County Easter Egg Hunts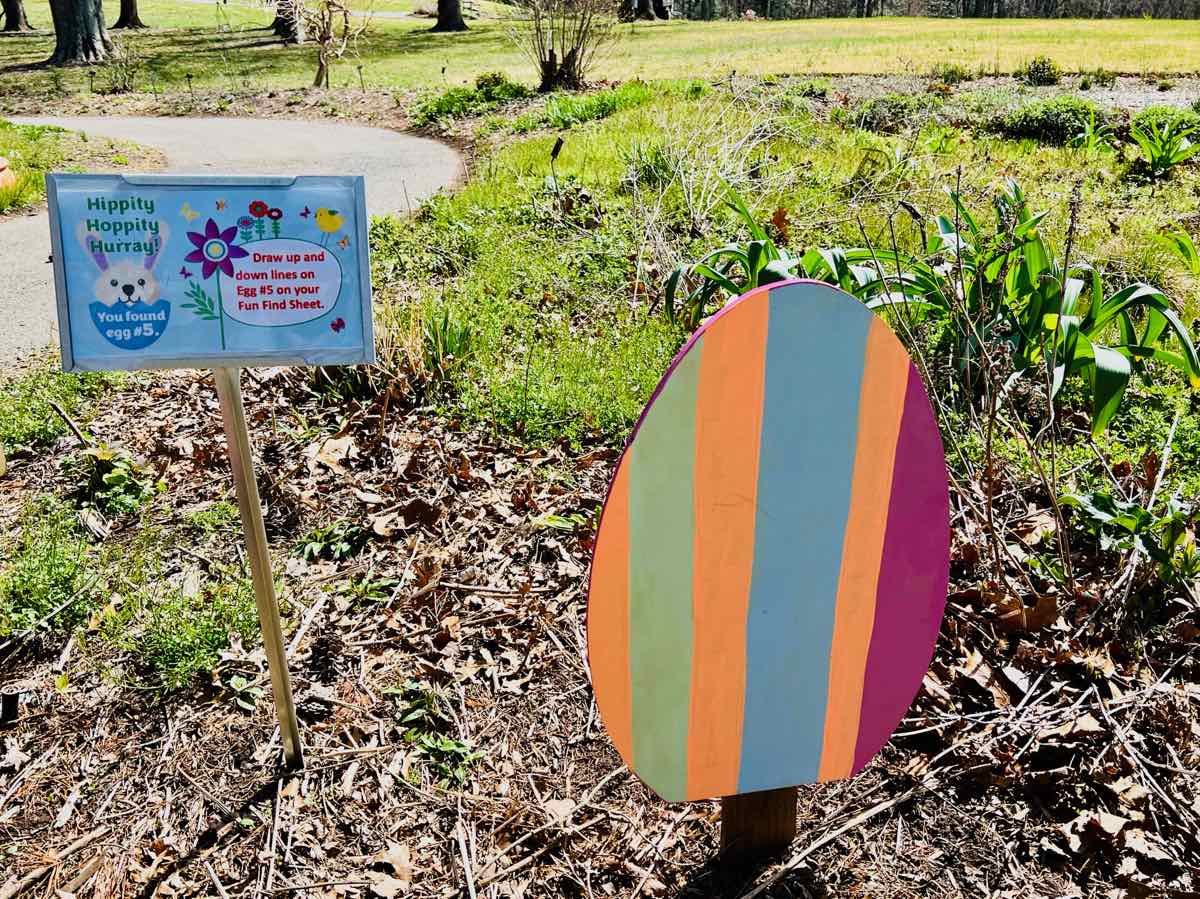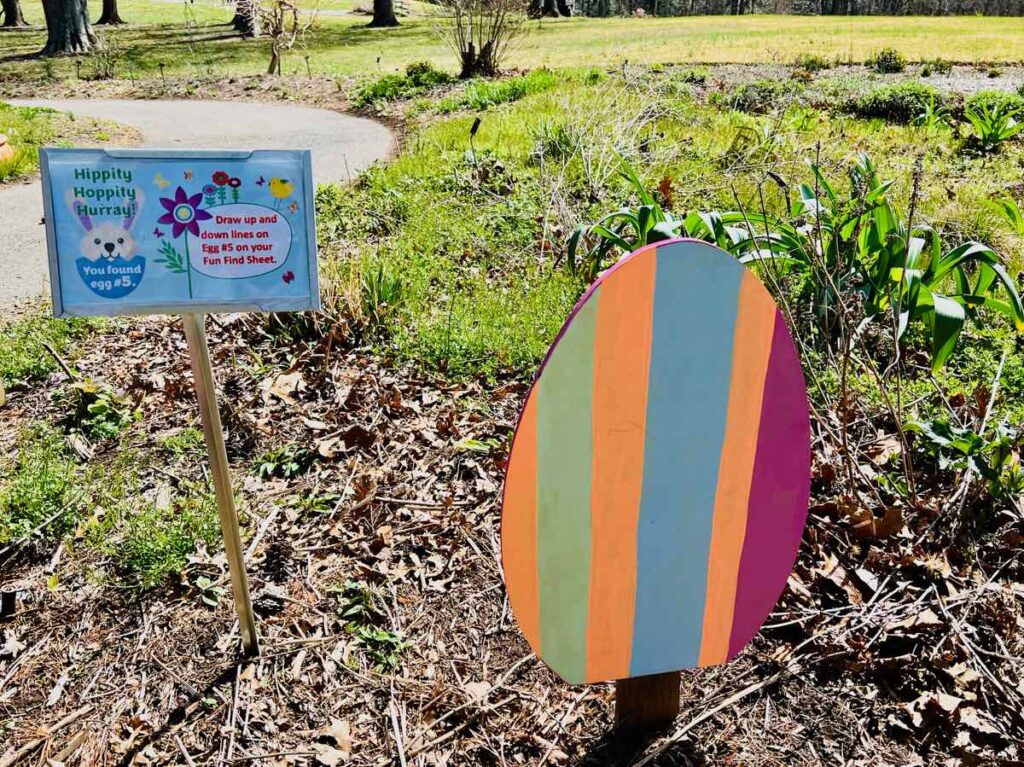 NOVA Parks
NOVA Parks is hosting in-person Easter egg hunts in 2023. Visit the NOVA Parks Events page or use the links below for details.
Prince William County Easter Egg Hunts
The Easter Bunny will fill the Lee-Fendall House garden with hundreds of colorful toy-filled Easter eggs. Sessions also include crafts, games, and the Easter Bunny. $15/$5 children 2 – 12/adult.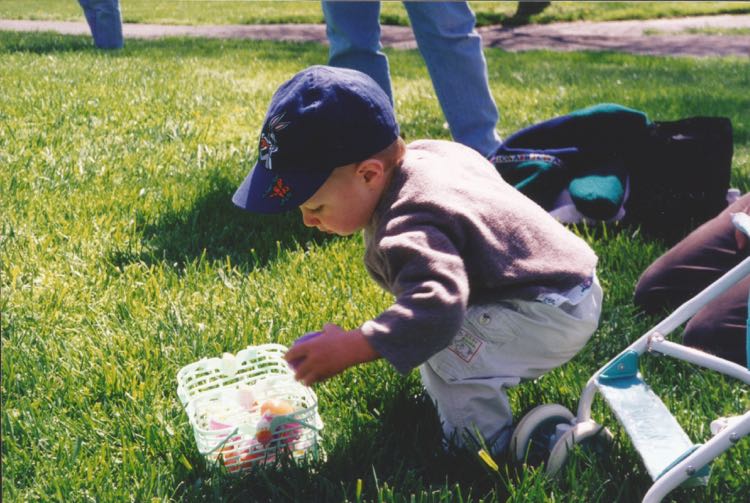 2023 Easter Egg Hunts in Northern VA: Farms and Zoos +
Many Northern Virginia farms and petting zoos host fun Easter Egg hunts every year. Book early as these events often sell out.
Join in daily egg hunts (over 18,000 eggs filled with treats) and roast marshmallows on the bonfire. Admission includes egg hunts, a chance to see spring chicks and baby animals, and a wagon ride. Farm admission is $10/$12 child/adult; egg hunts are $7.50 per child.
Plan your visit with our guide to 15 Fantastic Fun Things to Do in Bluemont Virginia, including a family-friendly hike to Bears Den or a stop at Dirt Farm Brewing for brews with views.
Easter Egg Hunt, Leesburg Animal Park, Apr 1 – 2, 8 – 9
The annual egg hunts at Leesburg Animal Park are back in 2023. Kids can search for toy-filled eggs in hunts grouped by age. $19.95/$16.95 kids 2-12/adults. Advanced purchase required.
Plan a day trip to Leesburg Virginia.
Amazing Farm Fun at Ticonderoga hosts two Easter egg hunts per day at 11:00 and 2:00. In addition, kids can visit the giant slides, bounce pillows, pedal karts, and playgrounds; visit farm animals, and more. Tickets are $16.95 for children 2 and up, $12.95 adult.
New in 2023, head to The Pech for a day of Easter fun including egg hunts, sack races, pics with the Easter Bunny, a petting zoo, and more family fun. $20 plus fees, 10:00 – 1:00.
Easter Spring Fling, Roer's Zoofari (now NOVA Wild), Reston
The Reston Zoo is now NOVA Wild and has not announced any special Easter events for 2023.
Town 2023 Easter Egg Hunts
Several towns will hold community Easter Egg hunts in 2023. Here is a list of town events that do not specify "residents only" in their listings. Some events require registration or tickets.
Gather the family and a flashlight and head to Glyndon Park for a Friday evening search for eggs and prizes in the dark. $5 per person; 6:00 and 8:00 pm.
Bring a flashlight and hunt for eggs in the dark. $5, 7:00 – 8:00.
Enjoy live entertainment, visit with the Easter bunny, and hunt for eggs at this Sunrise Valley Elementary School event. To age 8, free for Reston residents.
The Easter Bunny dropped his eggs in the Reston Community Center pool and needs help to collect them. Search for floating and sinking eggs in 4 sessions grouped by age. $4/$8 resident/non-resident.
Head to the community center for fun egg hunts in 3 age groups and photos with the Easter Bunny. $5, 10:00 – noon.
Bring your flashlight and search for eggs and prizes in the dark at this teen-focused Easter egg hunt. $5
Enjoy games, arts and crafts, Easter Bunny visits, and of course, egg hunting at Herndon's Bready Park. $10 on-site registration.
Children ages 1 – 11 can hunt for candy and special eggs in Cherry Hill Park and have their photos taken with the Easter Bunny. Free; 10:00 – noon.
Hop Around Downtown, Manassas, Apr 9 – 16
Hop around from store to store in historic downtown Manassas for sweet surprises. For each purchase from a participating merchant, customers get to select an egg from the merchant's basket and win a prize. Three of the eggs will contain Grand Prizes. 10:00 – 5:00 daily.
2023 Easter Photos at Northern Virginia Malls
Easter Bunny photo events have returned to Northern Virginia malls in 2023. Some malls also offer special sessions for pets.
2023 Easter Egg Hunts are back, giving Northern Virginia families plenty of options for spring fun with the Easter bunny. Find more family-friendly fun in our Spring Bucket List full of special spring activities and destinations in the DC region.
We wish you happy egg hunting and a very beautiful spring!
Follow us on Facebook, Twitter, Pinterest, and Instagram for more fun travel in and from Northern Virginia.