Celebrate Spring in Northern Virginia at Spring festivals and fairs, scenic drives and hikes, and unique outings in the DC region. Bookmark this roundup of fabulous spring adventures recommended by local experts for fun all season long.
We asked Northern Virginia experts how they like to celebrate spring in Virginia, and they came up with a bounty of wonderful outings and events for springtime fun. From spring festivals to art, gardens, scenic drives, and more you'll find wonderful ways to celebrate spring on our list.
Links and event dates are updated for 2020, and we have included announced cancelations and closures. Looking for even more spring outings? See if you can complete our Spring Bucket List: 30 Fun Outings in Virginia DC and Maryland.
Peak cherry blossoms generally occur in early April, but warm weather led to an early peak bloom of March 20 – 24 in 2020. Find popular and hidden cherry blossom spots, plus the latest forecasts,  tips, and info to plan your visit, in our complete guide: Where to See Cherry Blossoms in DC, Maryland, and Virginia.
2020 Spring Festivals and Events in Northern VA
Bluebells at the Bend, Riverbend Park, Great Falls, April 11
UPDATE: Bluebells at the Bend Festival is canceled. Riverbend Park remains open.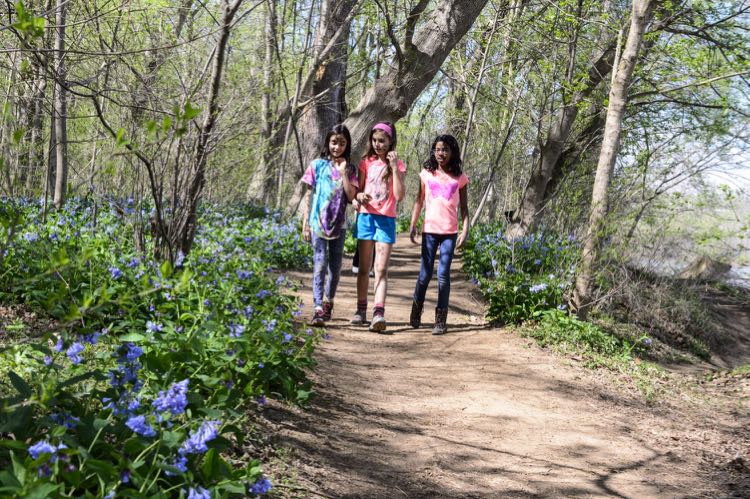 A great way to welcome spring's arrival in Virginia is to get outside and witness one of the most beautiful naturally occurring events in the area. The Bluebells at the Bend Festival at Riverbend Park celebrates the blooming of the abundant native Virginia bluebells which blanket the forest floor with a gorgeous layer of light blue. The event features wagon rides, wildflower walks, musical entertainment, and more, and is a perfect outdoor excursion for families.
While at the park, you can also hike one of their four different trails ranging from 1 mile to 2.5 miles – the Bootlegger Trail, the Follow the Hollows Trail, the Potomac Heritage Trail, and Madison's Escape Trail. Stop by the visitor center and get a park map when you arrive at the festival and enjoy the day!
Arrive early as parking spaces close to the visitor center fill up quickly, especially if it's a beautiful day. The festival runs from 10:00 am to 3:00 pm and is $7 in advance, $9 at the gate.
Recommended by Patrick Lennon, Director of Marketing for Visit Fairfax – the official Destination Marketing Organization for Fairfax County, Virginia. Follow Visit Fairfax on Facebook and Instagram.
Bluebell Festival at Merrimac Farm, Nokesville, April 11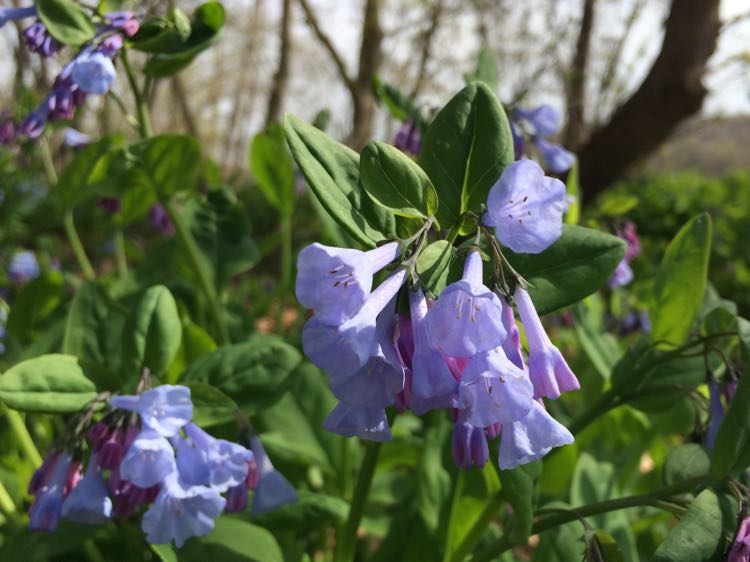 Welcome spring and come out to view the spectacular display of Virginia Bluebells at the Stone House Visitor Center at Merrimac Farm in Nokesville, Virginia. The Bluebell Festival at Merrimac Farm includes a series of naturalist-led tours, followed by an easy one-mile walk through the floodplain. Each tour has a special focus, although leaders cover all interesting sights.
Local environmental organizations will be there with displays and activities for children of all ages. Concessions and food will be available for purchase. Bring binoculars, cameras, and the kids, and come out for a day of fun. The festival is free and runs from 10:00 am to 4:00 pm.
Recommended by Nicole Warner, Marketing and Communications Specialist at Visit Prince William Virginia. For everything from Civil War battlefields, to museums and historic sites, performing arts venues, and exquisite shopping follow VisitPWC on Facebook and Twitter.
Loudoun Hunt Point to Point Races, Oatlands, Leesburg, April 12 June 20
UPDATE: The 2020 Point to Point Races are canceled.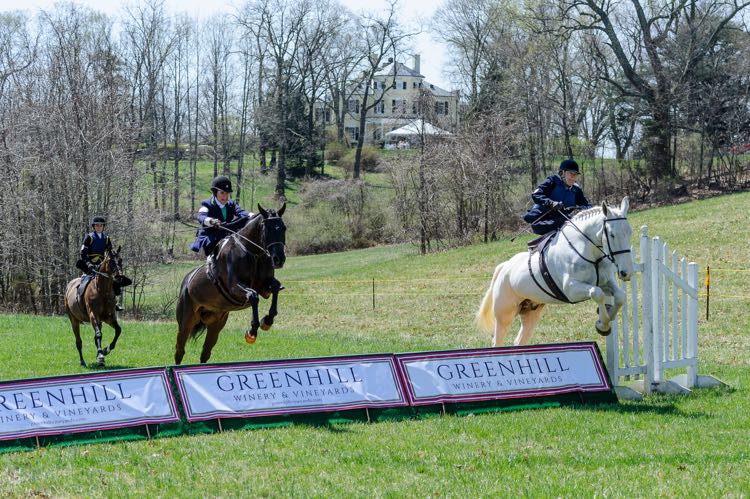 Take a trip to Loudoun's famed horse country to experience the thrill of racing during the Loudoun Hunt Point to Point Races at Oatlands Historic House and Gardens. Enjoy a series of races including the unique side saddle event. Featured in the hit PBS series Downton Abbey, side saddle racing returned to Loudoun for the first time since the 1930s.
The Loudoun Hunt Point to Point Races feature some of the most challenging timber and hurdle courses in Virginia and are thrilling to watch as participants race to the finish. Doors open at 10:30 am and races begin at noon. Admission is $40.
Recommended by Jennifer Buske Sigal, Media Relations Manager at Visit Loudoun. To learn more about Loudoun, follow @VisitLoudoun on Twitter and Facebook and at hashtag #LoveLoudoun.
Alexandria Historic Homes & Garden Tour, Alexandria, April 18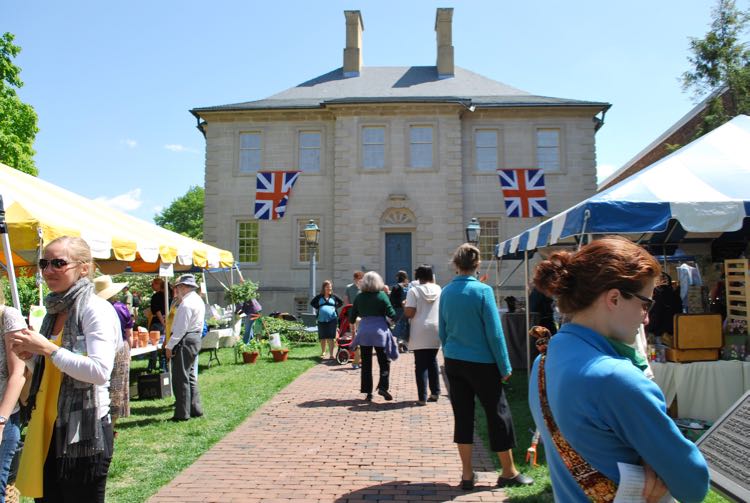 The 87th Annual Alexandria Historic Homes & Garden Tour features five privately owned Old Town homes and gardens plus admission to historic properties like the Lee-Fendall House Museum & Garden, Carlyle House Historic Park, and George Washington's Mount Vernon. I love attending this annual event for the chance to see inside these magnificent homes that are envied by all. On past tours, I have been lucky enough to see original hardwood floors and windows, spectacular landscaping, incredible antique furniture, hidden swimming pools, lovely backyards, and beautiful covered porches.
The large, colorful front doors that line the historic cobblestone streets are another highlight. Tours run from 10:00 to 4:00, and tickets are $45 in advance, $55 day of, and $25 for single-site admission. Purchase tickets at the Alexandria Visitors Center on King Street.
Recommended by Melanie Fallon, Visitor Services Manager at Visit Alexandria in Alexandria, Virginia. Follow Visit Alexandria on Twitter and Facebook and at hashtag #ExtraordinaryALX.
Northern Virginia Fine Arts Festival, Reston, May 15 – 17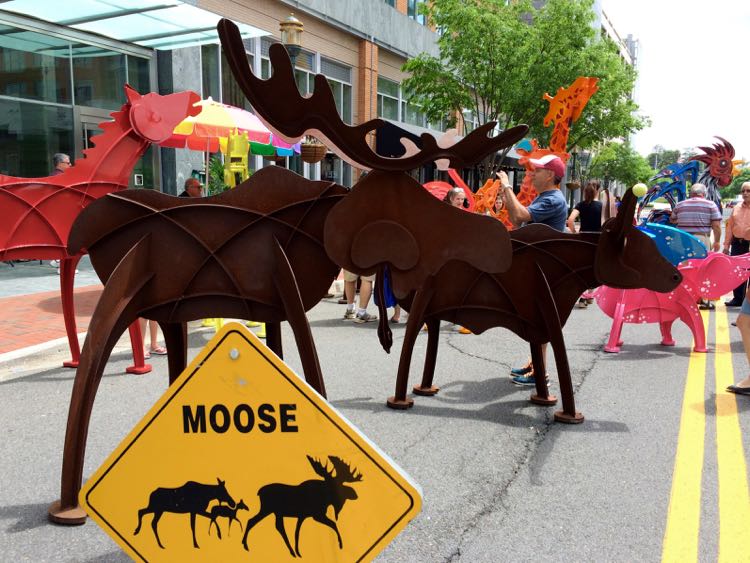 One of the most popular spring festivals in Virginia is the annual Northern Virginia Fine Arts Festival at Reston Town Center. The streets are closed to traffic and lined with booths staffed by the artists, who are happy to answer questions and discuss their work. Artwork ranges in size from towering sculptures to tiny earrings, and there is always something to buy. We love the mix of quirky, beautiful, and unique art, from paintings and prints to sculptures, furniture, jewelry, clothing, and more.
Kids will get a kick out of wacky and kinetic art, and they can try family-friendly activities in the Art Park. There is also live entertainment and food, so it makes a great day trip. The suggested entry donation is $5 (18 and under free). The festival runs for three full days, Friday through Sunday, from 10:00 to 5:00 daily.
Extend your fun with these Top 10 Things to Do in Reston Virginia and plan to dine at one of these 10 Tasty Reston Restaurants to Eat and Drink Local in Virginia
Recommended by Julie McCool, editor and co-founder of Fun in Fairfax VA, a travel resource of fun places for locals & visitors to explore, dine, drink, hike, and play in Northern Virginia and surrounding areas. Follow Fun in Fairfax VA on Facebook, Instagram, Twitter, and Pinterest.
More Fun Activities to Celebrate Spring in Virginia
Potomac Sunrises, Dyke Marsh and Belle Haven, Alexandria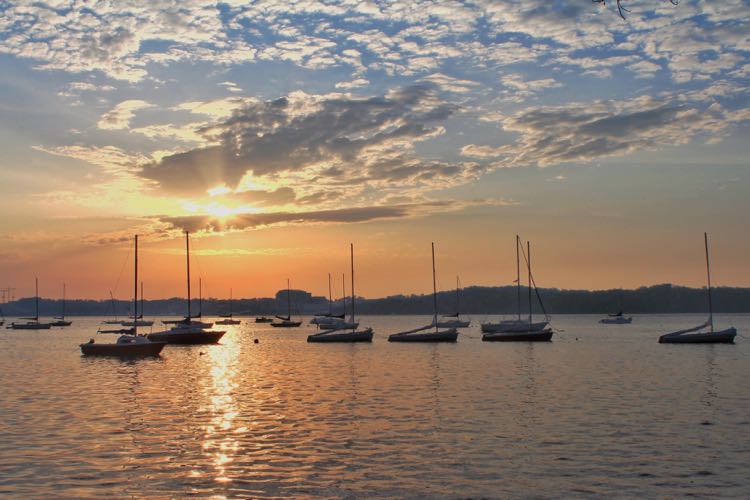 As a photographer that enjoys the solitude of the morning, I also enjoy the extra hour of sleep that the spring time change affords me when capturing the sunrise. A perfect spot to enjoy this change is Dyke Marsh and Belle Haven, along the Potomac River in Alexandria.  After a walk along the trail through the wetlands, taking photos of landscapes and wildlife, I sometimes rent one of the many kayaks from the marina to explore the marsh from the water side.  From either land or river, the return of spring is most welcome in this park.
Recommended by Chris Militzer, an Alexandria, Virginia photographer specializing in fine art photography of landscapes and nature, featured on Visit Virginia, and USA Today. Follow Chris @Milliman12 on Instagram and Twitter.
Bluebell Hike at Riverbend Park, Great Falls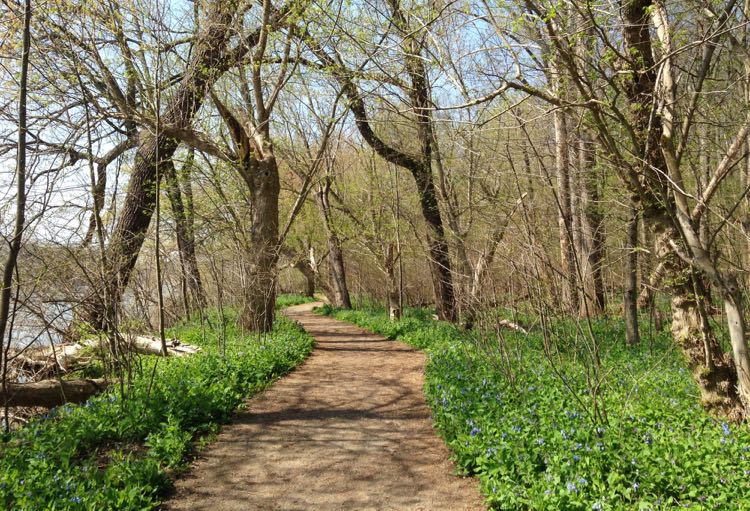 The cherry blossoms in Washington DC get most of the attention in Spring, but every April brings another beautiful spring flower — the bluebells that grow along the Potomac River. An easy hike at Riverbend Park is a particularly beautiful place to see these blueish-pink wildflowers that are native to Virginia.
The park hosts a wonderful Bluebells at the Bend Festival every spring, with live music, wagon rides, and guided tours with naturalists (see above for details). Personally, I prefer to go on a quiet weekday and stroll among the flowers, look for wildlife, and celebrate the arrival of my favorite time of year.
Recommended by Charlotte Geary, a commercial and portrait photographer based in Reston, Virginia. Follow her on Instagram and Facebook.
Use our photo guide, Spring Wildflowers and Where to Find Them in Northern Virginia, to locate and identify more native flowers at Riverbend Park.
Meadowlark Botanical Gardens, Vienna
UPDATE: Meadowlark Gardens in currently closed.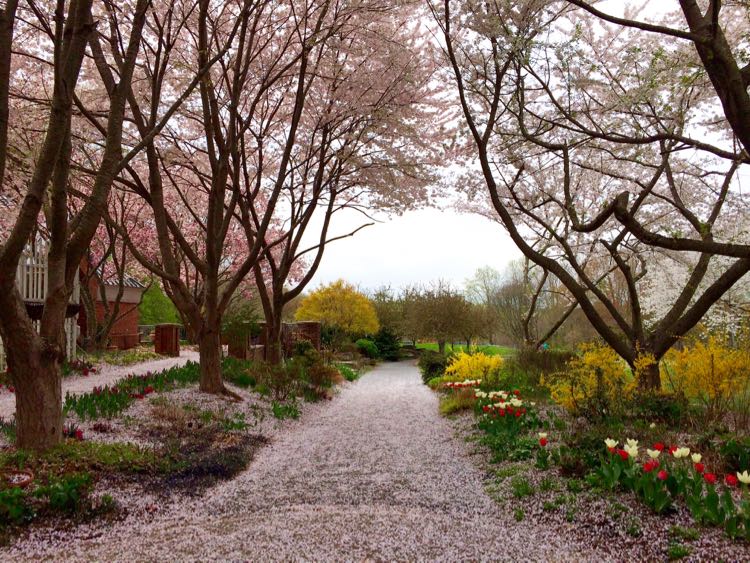 Public parks in Virginia are great fun to visit any season of the year but especially so in the spring. Few states have the variety of parks that can be found in Virginia. One of my favorites for any season is Meadowlark Botanical Gardens on Beulah Road just north of Vienna. I was privileged to know New Dealers, Dr. Gardiner Means and Dr. Caroline Ware, after they retired to the land that they gave to become Meadowlark Gardens. Their frame home encompassed the log cabin that has been preserved in the park. The love they had of growing iris has been expanded to include many varieties and types of flowers and foliage.
Periodic walks through the Gardens in early spring when plants are just emerging to the full blossoms of spring trees and flowers on surfaced trails are fun for observing, photographing or pondering. Spring at Meadowlark provides a hint of what heaven may be like.
Recommended by Delegate Ken Plum, native Virginian, now in his thirty-seventh year of service representing the 36th District in the Virginia House of Delegates. Follow Delegate Plum on Facebook and Twitter.
Spring Drives on the Dirt Roads of Loudoun County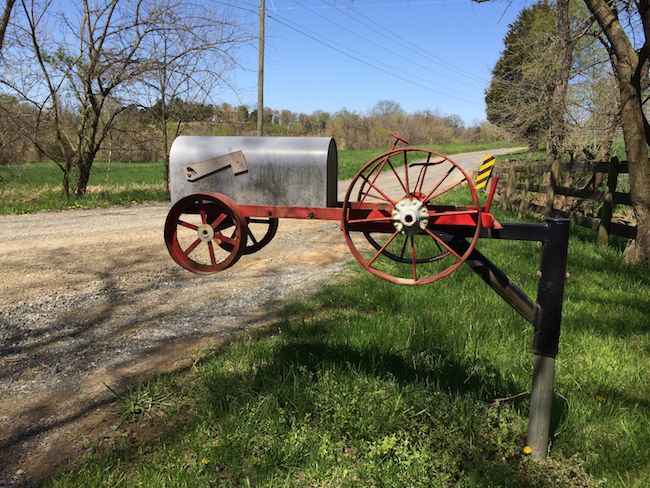 Spring has sprung and it is my favorite time of the year to drive the dirt roads in Loudoun County. Ambling along some of its 300 miles of unpaved roads—most of any Virginia county—you may encounter playful horses, big herds of wild turkeys, and wineries and craft breweries emerging from their winter slumbers.
Spring in Northern Virginia is idyllic, with world-class blossoms and mild climate. Western Loudoun County's location, nestled in the Appalachian mountain foothills, results in magnificent road trips that are a perfect way to celebrate Spring. Just watch out for newborn deer and foxes.
Recommended by Charles McCool, how-to travel expert, author, trainer, and writer who shows travelers how to increase travel happiness and reduce stress on every trip at McCool Travel. Follow Charles McCool on Facebook and Twitter.
Sip Virginia with an incredible view at these Sensational Northern Virginia Winery Views Close to Washington DC.
Carpe DC Food Tours, Washington DC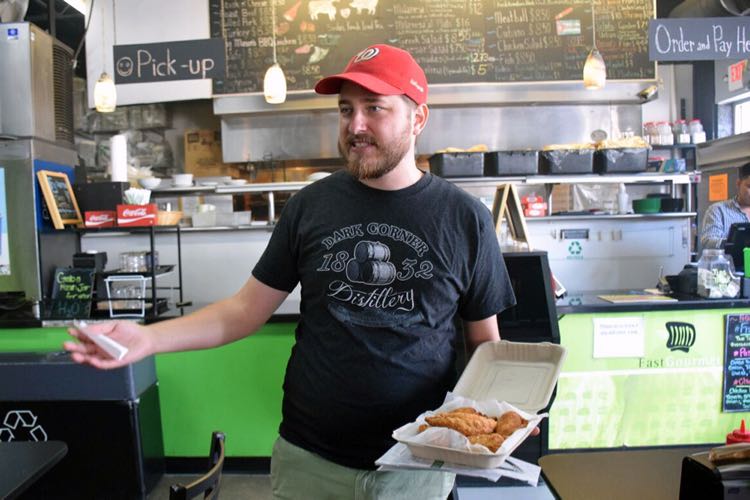 One of the things I love about spring is walking around the diverse neighborhoods of Washington, DC such as Shaw, Bloomingdale, and my own neighborhood of Brookland.  A fun way to discover a neighborhood like Shaw is by going on a food tour. I went on the Carpe DC Food Tour last year and I learned so much about the history of DC, especially all the significant events that happened in the U St area and how it affected not only the community but its food culture. A tour may sound touristy at first, but I must say that it's a great way to learn new facts about the city—even if you are a local.
Recommended by Jessica van Dop DeJesus, a travel media specialist and owner of the blog, The Dining Traveler. Follow her on Twitter and Facebook @DiningTraveler.
We offer a huge thank you to all of the Northern Virginia experts who have helped us plan spring outings full of natural beauty and fun. Find more ways to celebrate spring in the Washington DC and Northern Virginia region in these related articles:
What is your favorite way to celebrate spring? Please share your tips and feedback in the comments below. Happy Spring!
Follow Fun in Fairfax VA on Facebook, Twitter, Pinterest, and Instagram for more places to visit and things to do in Northern Virginia and surrounding areas.