Most annual May events in Northern Virginia have been canceled in 2020, though some have been rescheduled to a later date. We will continue to update this guide if new dates are announced for any of the events on our list.
May events usually make this one of the busiest months of the year with celebrations of history, art, strawberries, Mother's Day, Kids to Parks Day, and nature, plus Memorial Day gatherings that honor America's fallen heroes.
Our list of May events includes things to do in Fairfax County, Loudoun County, Prince William County, Alexandria, Arlington, and other Northern Virginia towns. Festivals and events are listed in order of start date, with multi-day May events generally listed first. Click the links for further details, and always check ahead for cancellations and other updates.
Postponed May Events
These May events have been rescheduled to a later date.
Enjoy the 95th running of the world-famous Virginia Gold Cup steeplechase race at Great Meadow in The Plains. Race day activities include terrier races, shopping, hat contests, tailgate contests, and some of the best steeplechase racing you'll find anywhere. General admission tickets begin at $100/car for up to 6 passengers with many other ticket options available; follow the link for details. Gates open at 10:00 and close at 7:30; the last race begins at 5:45.
The 29th annual Northern Virginia Fine Arts Festival returns to Reston Town Center for three full days and a long weekend of quirky, unique, and beautiful art. Streets are closed to traffic and lined with booths staffed by the artists, who are happy to answer questions and discuss their work. Artwork ranges in size from towering sculptures to tiny earrings, and there is always something to buy, from paintings and prints to sculptures, furniture, jewelry, clothing, and more. Kids will get a kick out of wacky and kinetic art, and they can try family-friendly activities in the Art Park. There is also live entertainment and food, so it makes a great day trip. Suggested entry donation is $5 and parking is free. 10:00 – 5:00 daily.
National May Events, Holidays, and Ongoing Activities
While most May events and festivals are canceled, you can still celebrate national holidays and events with social distance and online activities.
Cinco de Mayo, Multiple Locations, May 5
Celebrate Cinco de Mayo with a takeout order of tasty tacos in Northern Virginia, from your favorite local taco shop.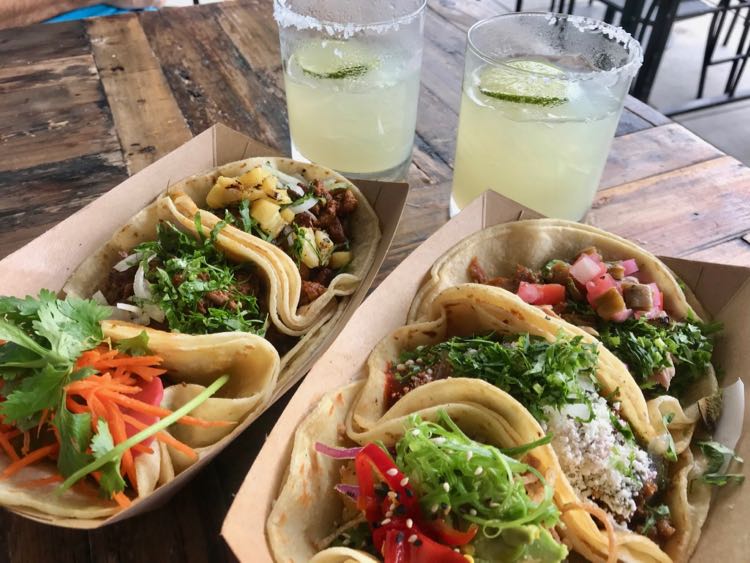 Mother's Day, May 10
May 10th is Mother's Day, and our favorite parks and gardens to take Mom are currently closed to visitors. But our list of local parks, gardens, and other destinations make great outings with Mom all year long, so bookmark the page for future fun. Each category in our list includes an active option and one that is ideal for folks with limited mobility or families with strollers.
This year, you can still enjoy a relaxed outing with Mom on these 5 Fantastic Scenic Drives in Northern Virginia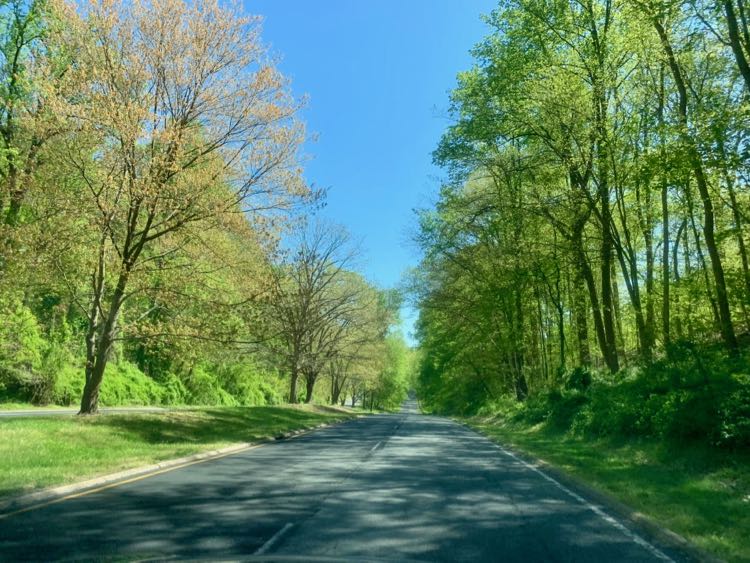 Due to social distancing restrictions at parks across the nation, National Kids to Parks Day has become National Parks to Kids Day. The celebration has moved online with special activities you can do at home. Kids can also check out new virtual experiences and earn digital badges with the ParkPassport iPhone app. Next year, Kids to Parks Day fun will return to local parks including Virginia State Parks and Shenandoah National Park.
Northern Virginia Bike Trails Remain Open
May is usually an excellent time for a hike or bike outing, before summer heat and bugs set in. Here are two guides to bike trails in Northern Virginia:
Explore our Hiking Archives for more Northern Virginia trails to explore.
The remaining May events on our annual list are canceled.
Big Truck Days, Public Works Complex, Herndon,
CANCELED
Herndon's annual Big Truck Days is an opportunity for children and their parents to see the town's big trucks and heavy equipment on display. Light refreshments will be served and souvenirs will be provided to children. The event is free, but attendees are encouraged to bring non-perishable food donations for the needy. Thursday 9:00 – 3:00, Friday 9:00 – 7:00.
George Washington's Mount Vernon estate hosts one of the largest Revolutionary War encampments of the year as a 12-acre field is transformed into a battleground. See Continentals, Redcoats, and cannons in action on the estate, plus other Revolutionary War themed activities throughout the weekend. This family-friendly event features a youth muster on the bowling green, and a chance to meet "George Washington." While you're at Mount Vernon, allow time for the interactive Be Washington exhibit and the updated 4D theater. Activities included with regular admission; 9:00 – 5:00 daily.
A day of family fun for aviation lovers. Skydivers, helicopters, jets, and aerobatic aircraft perform in the air while aircraft displays provide fun on the ground. Free (donations accepted to support charities); 10:00 – 4:00
Spring Festival, Walker Nature Center, Reston, CANCELED
Enjoy an afternoon of family fun at Walker Nature Center with live entertainment, animals, fishing activities, and craft-making for kids, plus a native plant sale, environmental displays, and canoe and kayak rentals on Lake Audubon ($5). Free admission, 1:00 – 5:00.
Enjoy hands-on activities and crafts and a chance to meet live raptors and wetlands critters at this unique and beautiful hidden gem, one of our favorite Fairfax County Parks. Activities are free and suitable for all ages. Learn about beavers, birds, bugs, and more. See raptors, reptiles, and amphibians up close and enjoy interactive displays and activities. Free; 12:00 – 4:00.
Join Martha Washington, "the Mother of our County," at historic Mount Vernon and stroll through spectacular gardens in bloom. Lady Washington will be handing out lavender sachets to all mothers while supplies last. Events included with regular admission. 9:00 – 5:00 daily.
Spring Farm Day, Frying Pan Farm Park, CANCELED
Enjoy a day of family fun at the farm with hands-on farm activities like cow and goat milking, crafts, games, and puppet shows. You can also meet the baby farm animals up close and watch sheep shearing and antique farm equipment demonstrations. Walk-ins are welcome; admission is $8 at the door, $7 in advance, kids under 2 free. 10:00 – 3:00.
Celebrate eagles at a day of fun along the Potomac River at Mason Neck State Park. Enjoy wildlife exhibits, guided hikes, games, programs, archery, food vendors, and, of course, eagles. The Eagle Festival is a family-friendly event, with many vendors and live shows, that recognizes the work of citizens who helped save Mason Neck for the American Bald Eagle during the 1960s. Parking and admission are free; 10:00 – 6:00.
Plan your visit: Mason Neck State Park: Nature and Fun in Northern Virginia
Fair Lakes SpringFest, CANCELED
Bring the kids to Fair Lakes for a day of family fun. Enjoy games, slides, food trucks, face painting, balloon twisters, photo booth, and more kid-friendly entertainment. Parking and admission are free. 1:00 – 4:00.
Get your tickets early for this sell-out event. Celebrate the history of wine in Virginia with exclusive evening tours of the Mansion and cellar, appearances by "George and Martha Washington", and live jazz on the east lawn overlooking the Potomac. Bring a blanket and relax on the lawn, sample wines from Virginia wineries, and learn about Washington's attempts at creating a vineyard as you tour the mansion. Ticket prices start at $42; 6:00 – 9:00.
McLean Day, Lewinsville Park, McLean, CANCELED
Enjoy free live entertainment, exhibitors, sponsors, food trucks, large and small carnival rides, amusements, games, balloon animals, tennis clinic and more. Tickets required for carnival rides, sold on site. Enjoy large rides during a Friday preview night. Free admission. Friday 2:00 – 7:00; Saturday 11:00 – 5:00.
Quarterfest (formerly Taste of Arlington, Arlington, CANCELED
The annual Taste of Arlington returns as Quarterfest with food, music, beer, wine, cocktails, and fun showcasing Arlington's best. Free live music all weekend, a keeps the crowd jumping. Admission is free; tasting ticket prices vary. Noon – 6:00.
Head out on a self-guided tour of farms in the beautiful countryside of Loudoun County for an up-close experience with the county's agricultural community. Meet local farmers, learn about their products and what they do, and enjoy a local meal. Check out McCool Travel's article on Unpaved Roads of Loudoun County to add more fun to your drive. 10:00 to 4:00 daily.
The 47th Annual Clifton Homes Tour and Silent Auction offers guided tours of four elegant homes and two historic churches. Other events with free admission include a Silent Auction, Trinkets and Treasures, and wreath sale at the Clifton Presbyterian Church. This is a wonderful opportunity to explore the charming town of Clifton and visit Fairfax County's first winery. Tickets are $30/35 advance/day of tour; $10 for 1 home. 10:00 – 4:00.
Plan your visit: Explore the Charms of Clifton Virginia.
Commuter Connections and the Washington Area Bicyclist Association invite you to celebrate bicycling as a clean, fun, and healthy way to get to work. Be one of the first 20,000 to register and attend a pit stop in D.C., MD, and VA to receive a free T-shirt, refreshments, and be entered into a raffle for a new bicycle. Follow the link to register.
Presented by the Korean American Cultural Committee, the celebration features traditional Korean dance performances, music, a Tae Kwon Do demonstration, beautiful traditional Korean clothing, Korean games, delicious complimentary Korean food, and the ringing of the 6,000 pound Korean bell. Free, no reservations required. There will be free Garden admission from 10:00 – 12:00. Event is from 11:00 – 12:30.
The 5th annual Brew Fest features local breweries from Northern Virginia, Maryland, and West Virginia, providing attendees with great beer from breweries within an hour's drive of Brambleton. Food trucks, live music, and beer-related activities add to the fun. Enjoy unlimited pours with your general admission ticket. $35/40 online/at the gate; 1:00 – 6:00.
Plan your visit: Explore Local Breweries on Virginia's LoCo Ale Trail
Enjoy a full day of free activities for everyone, including interactive classes and free demonstrations hosted by Occoquan businesses, a scavenger hunt, a history tour, a pop-up tea room, a photo booth, live entertainment, and more. Follow the link for schedule details. End the day with a Beer Garden at River Mill Park concert from 4:00 – 8:00 pm. Admission is free.
2020 Memorial Day Weekend Events CANCELED
Annual Memorial Day Weekend events have been canceled in 2020. Confirmed cancelations are listed below.
"Flags In", Arlington National Cemetery
Arlington National Cemetery is currently closed to the public except for Family Pass Holders and funerals.
For more than 60 years, the 3rd U.S. Infantry Regiment (The Old Guard) has honored America's fallen heroes by placing American flags at grave sites for service members buried at Arlington National Cemetery and the U.S. Soldiers' and Airmen's Home National Cemetery the Thursday before Memorial Day weekend. Within four hours, the soldiers place flags in front of more than 228,000 headstones and at the bottom of about 7,000 niche rows in the cemetery's Columbarium Courts and the Niche Wall. It's an incredibly moving sight, and a popular time to visit. This tradition begins at 4:00 pm. Visitors may watch, but do not participate in placing flags.
ViVa! Vienna! is a family and community oriented celebration of Memorial Day and the greater Vienna Community spirit with rides, food, crafts, vendors and entertainment. Vendors include handcraft artisans, retail vendors, and community and non-profit organizations. 100% of proceeds go to charitable, community and humanitarian organizations. Sat and Sun 10:00 – 10:00, Mon 10:00 – 6:00.
The annual family-friendly Delaplane Strawberry Festival returns to Sky Meadows State Park every May. Enjoy hayrides, old fashioned field games, dancing, music, magic, storytelling, crafts, a petting farm, an antique car show, a bake sale, hiking, face painting, cake-walking, a corn hole tournament, a monkey and more. Pack your own picnic or purchase pizza, wraps, hot dogs, funnel cakes, and, of course, strawberry shortcake and sundaes. Enjoy the day then take home a flat of delicious fresh strawberries. $25 per vehicle. 10:00 – 5:00.
Plan your visit: Explore Sky Meadows State Park in Northern Virginia
"The President's Own" United States Marine Band launches Wolf Trap's summer season with a program of concert band favorites, followed by a fireworks display. The event is free but arrive early to guarantee a spot; the park will close at capacity. Gates open at 6:30 pm for Lawn seating. Concert begins at 8:00. Fireworks viewing area opens following the performance, at approximately 9:30 pm and fireworks begin at approximately 9:45 pm. Free.
The Annual Memorial Day Parade and Festival offers a day of family fun. A 3K Fun Run and the Memorial Day Ceremony and Parade highlight the event, plus enjoy amusement rides, arts and crafts, food, pony rides, and live entertainment. A Veterans Ceremony will be held at 11:00. Free admission; 9:00 – 5:00.
The Annual Memorial Day Jazz Festival features a variety of musicians and diverse styles of jazz throughout the day. Festival attendees are invited to bring lawn chairs and blankets. Food will be available for purchase or pack a picnic Free, 1:00 – 6:00
The Burke Lake Park train and carousel open on weekends beginning in early April. Memorial Day weekend marks the shift to daily rides on the one-third-scale replica C. P. Huntington steam train. The ride covers over 1.75 miles of track, takes 10 minutes, and reaches speeds of 10 to 12 miles per hour. Visitors can also take a spin on the carousel and walk or bike the 5-mile trail around Burke lake, rated one of the 10 best urban fitness trails in the nation by the American Hiking Society. The train and carousel are open weekends through May, then daily from May 27 through Labor Day.
The Herndon Festival is an annual favorite to kick off a summer of fun. Four festival days combine an outdoor concert series with a summertime carnival. This kid-friendly June event includes a 4-day carnival, Saturday night fireworks, an arts and craft show, business and fitness expos, 10K/5K races, and live entertainment on 3 stages. Children can try a hands-on art experience at the Kids Alley. In 2019 the Herndon Festival moved to Northwest Federal Credit Union at 200 Spring Street. Thursday 6:00 – 10:00, Friday 5:00 – 11:00, Saturday 10:00 – 11:00, Sunday 10:00 – 6:00. Follow the link for full schedule and ticket details.
We will miss our favorite May events during this time of social distancing. We wish you a healthy and happy May 2020!
Please share your feedback in the comments below or join us on Facebook, Twitter, Pinterest, and Instagram for more places to visit, things to do, and travel in and from Northern Virginia and the Washington DC region.