Updated on November 17, 2023 by Julie McCool
Here are 10 great things to do on Christmas Day in the Washington DC area including holiday light shows, outdoor adventures, and historic sites. These Christmas week activities fit the bill whether you are entertaining visitors, or just enjoying a relaxed outing on your own.
Many US destinations and businesses are closed on Christmas Eve and Christmas Day. When a reader asked for suggestions on things to do in the DC area on Christmas we decided to compile a list. Fortunately, there are plenty of fun things to do even on major holidays like Christmas Day.
Disclosure: This article may contain affiliate links. We will make a small commission from these links if you order something, at no additional cost to you.
In addition to the outdoor events and activities listed below, many of the businesses in our guide to Indoor Activities in Northern Virginia are open on Christmas Day. For example, Bowlero, Dave and Busters, and the Icon movie theater are all open with reduced hours on December 25th.
1. Christmas Day Light Shows in Northern VA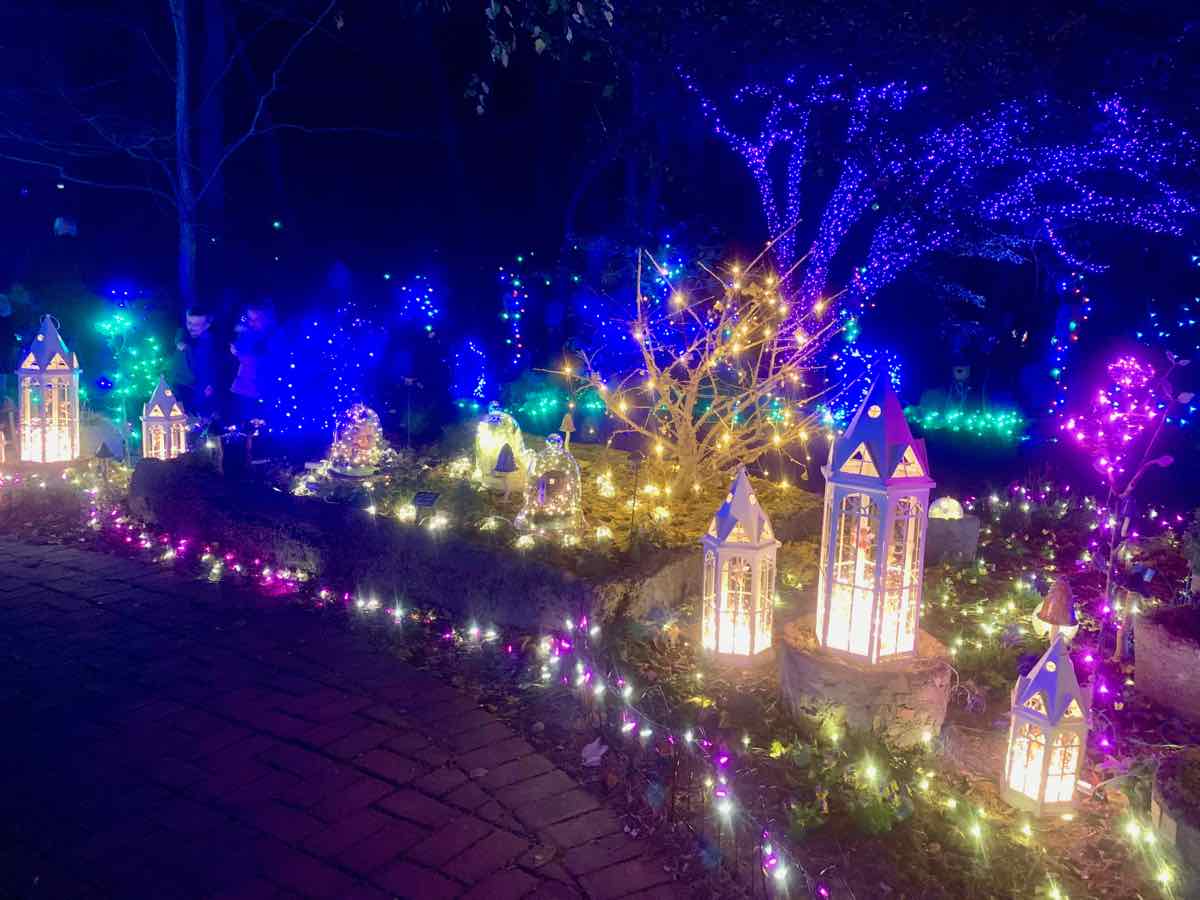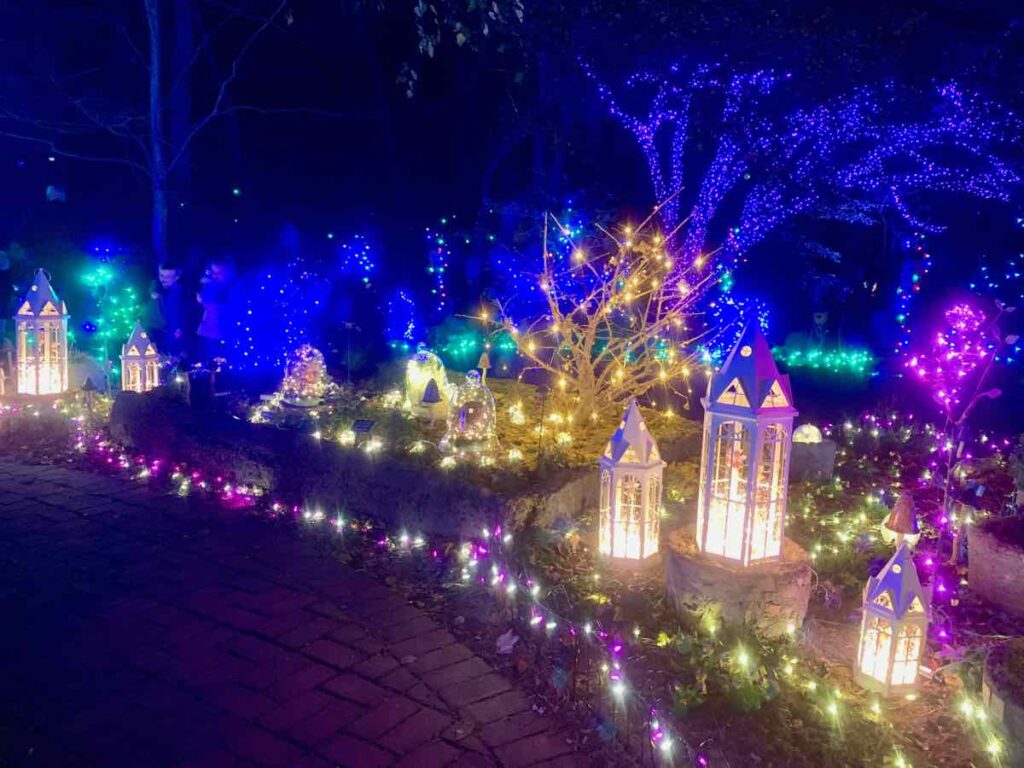 Several of the best Northern Virginia area holiday light displays are open on Christmas Day. These displays make fun family outings and are perfect for entertaining out-of-town guests. Click the link for details, hours, and tips for each display.
2. ICE! and Christmas on the Potomac, National Harbor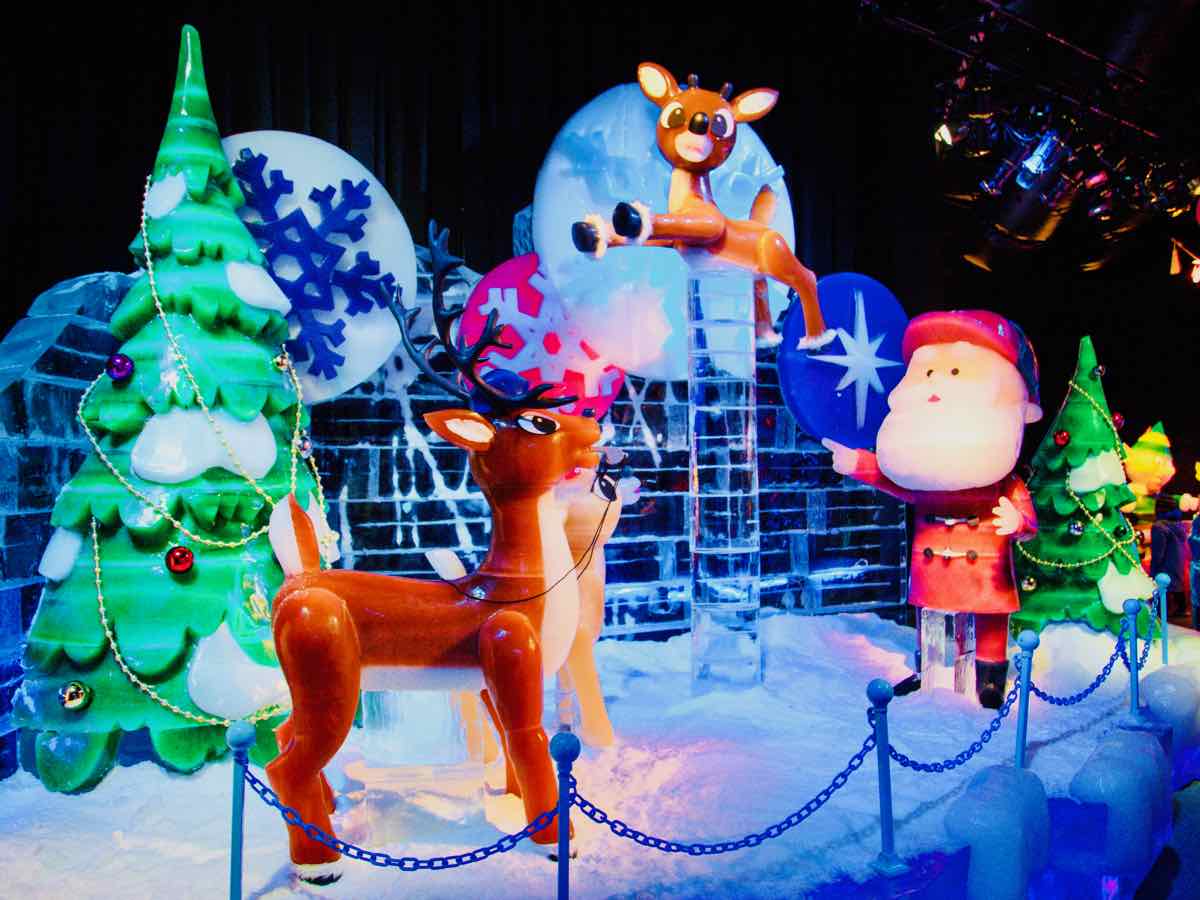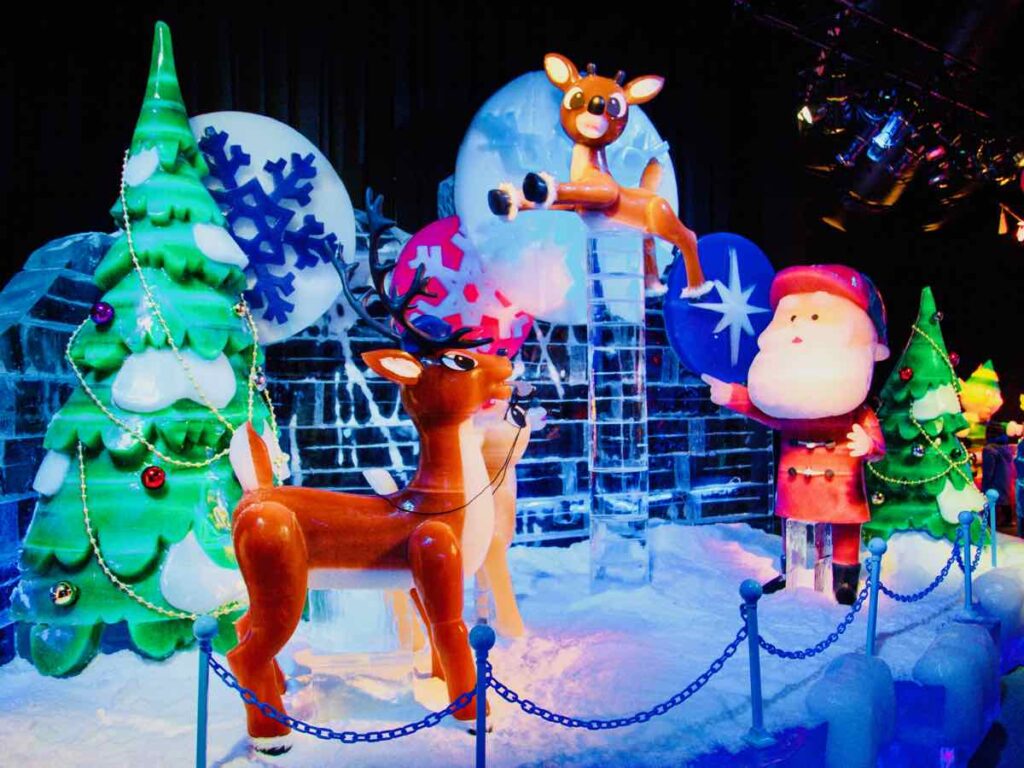 A stunning Christmas display takes over Gaylord National Resort at National Harbor every holiday season. Watch a spectacular light show with a 55-foot suspended tree and two Christmas shows in the beautifully decorated hotel atrium.
Then head to the ICE! tent for a walkthrough display of brightly-colored sculptures carved from 2 million pounds of ice. The theme changes every year, and in 2023 Rudolph the Red-nosed Reindeer takes over the tent. Kids will love seeing their favorite characters and sliding down the ice slides.
3. Returning in 2023: DC Winter Lantern Festival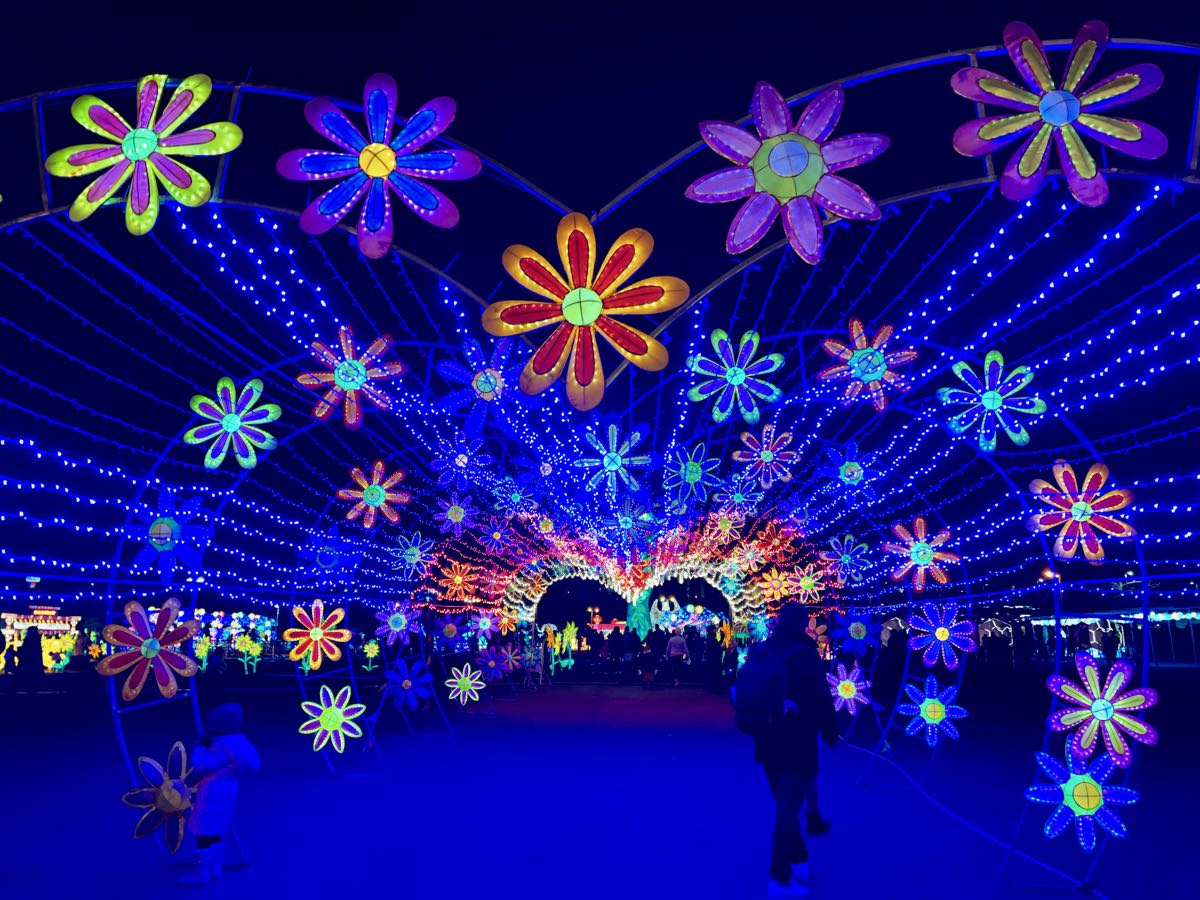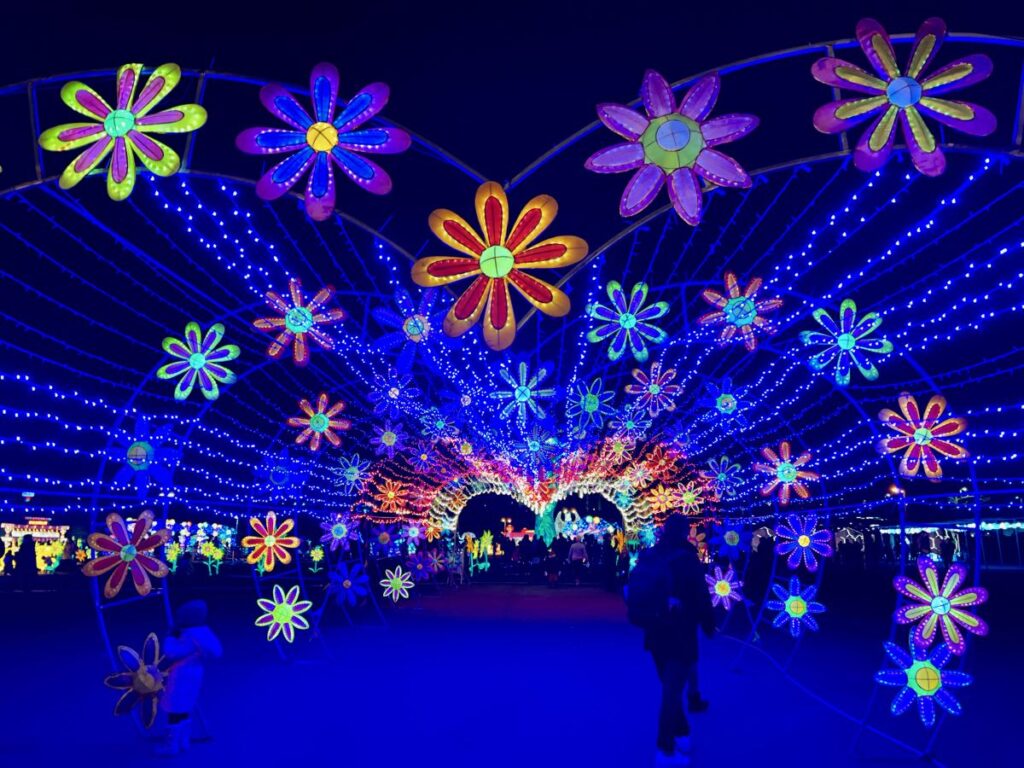 One of the most unique holiday light displays returns in 2023. The DC Winter Lantern Festival lights up Lerner Square in Tysons Virginia every day during Christmas Week. The outdoor walk-through display sparkles with more than 1000 handmade Chinese lanterns in spectacular displays.
The lantern sculptures are beautiful and impressive, with some reaching 30 feet tall. In addition, there are animated and interactive lanterns and activities. Light-up swings, see-saws, drums, a mini roller coaster, and live performances will keep kids entertained and smiling.
4. George Washington's Mount Vernon
The mansion and grounds of George Washington's Mount Vernon are open year-round, and on Christmas Day you can see the mansion decorated with period seasonal decor. You'll also have a chance to visit Aladdin the Christmas camel. Fun fact—George Washington paid 18 shillings to bring a camel to Mount Vernon for the enjoyment of his guests at Christmas.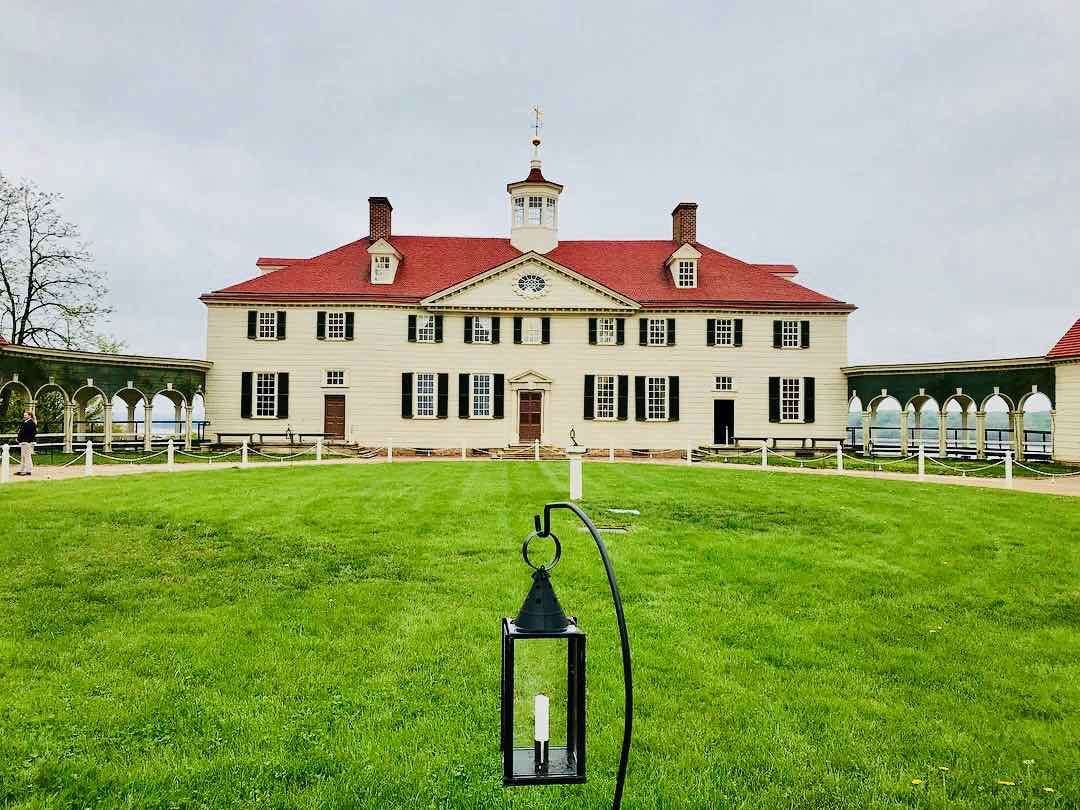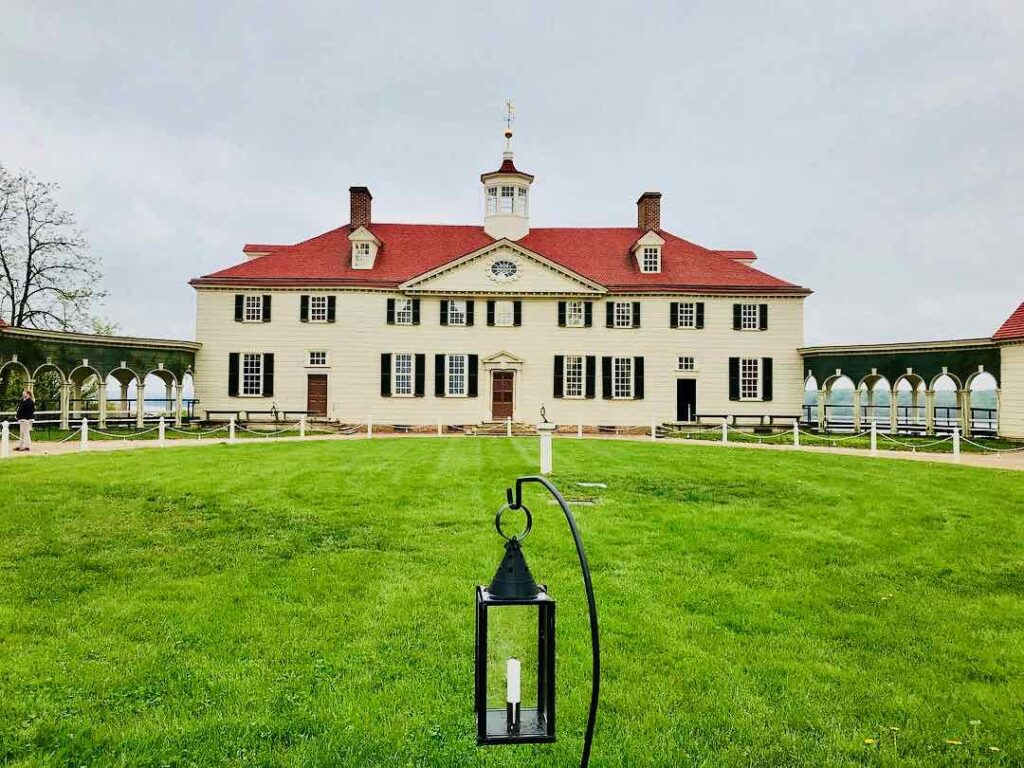 Tours give an in-depth look at Washington's private and public life. They also tell the stories of the workers and enslaved people who lived and worked at Mount Vernon.
Inside the mansion, you'll see the bed shared by George and Martha, where he died in 1799. You'll also tour his private study and the public rooms where he entertained other founding fathers, foreign leaders, and countless friends and admirers.
If the weather is chilly, plan to spend extra time in the Donald W. Reynolds Museum and Education Center to explore the extensive displays. Don't miss the 4D movie theater and interactive Be Washington exhibit!
With government offices closed for the Christmas holiday, downtown DC parking is plentiful and crowds are light. It's a perfect recipe for a day or evening tour of the DC monuments and memorials. All of the monuments are accessible around the clock and are beautifully lit at night.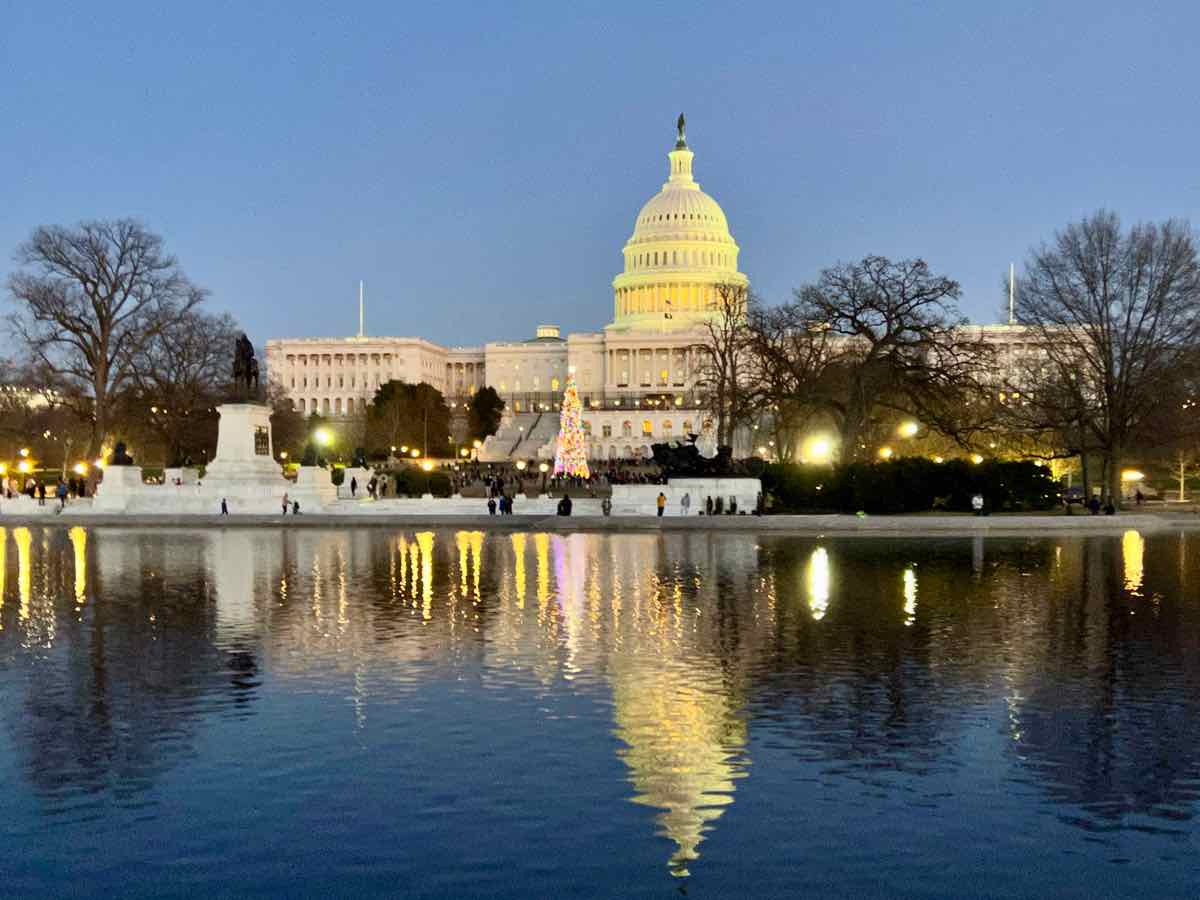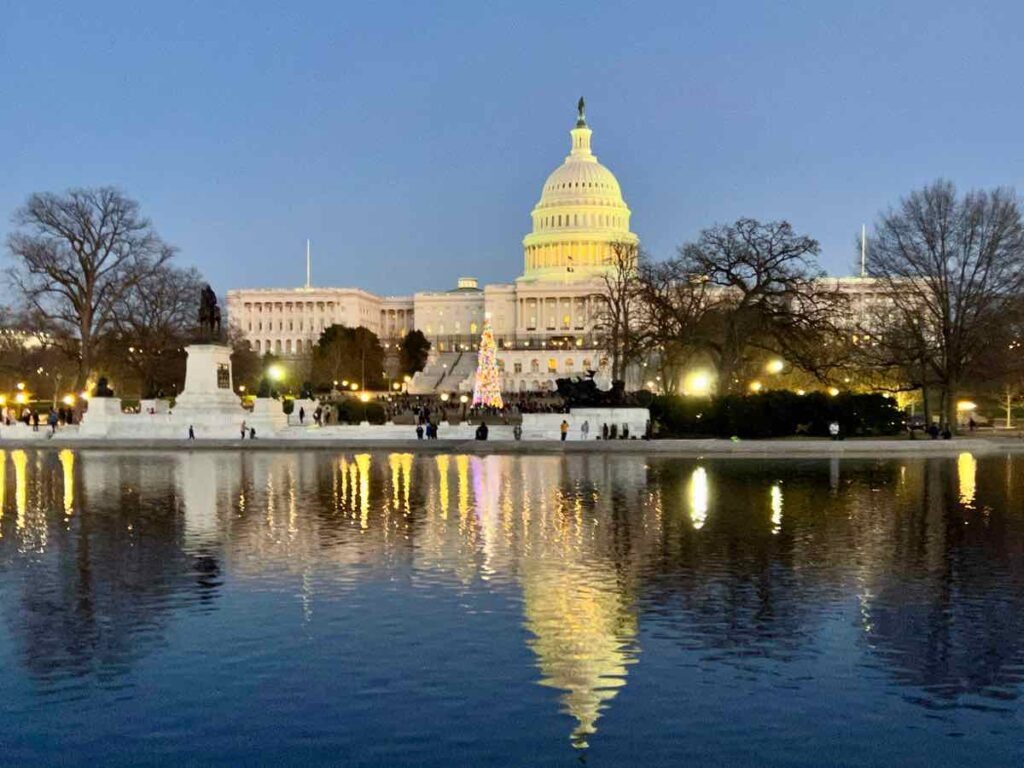 Here are three great areas for a Christmas walk at the National Mall. Note that the Smithsonian Museums are closed on Christmas Day.
Take a Christmas Day drive on the George Washington Memorial Parkway and visit sites that honor nature and American history. The road's original route followed the Potomac River's edge from Arlington to Mount Vernon. In 1929, Congress authorized its extension to include Great Falls Park.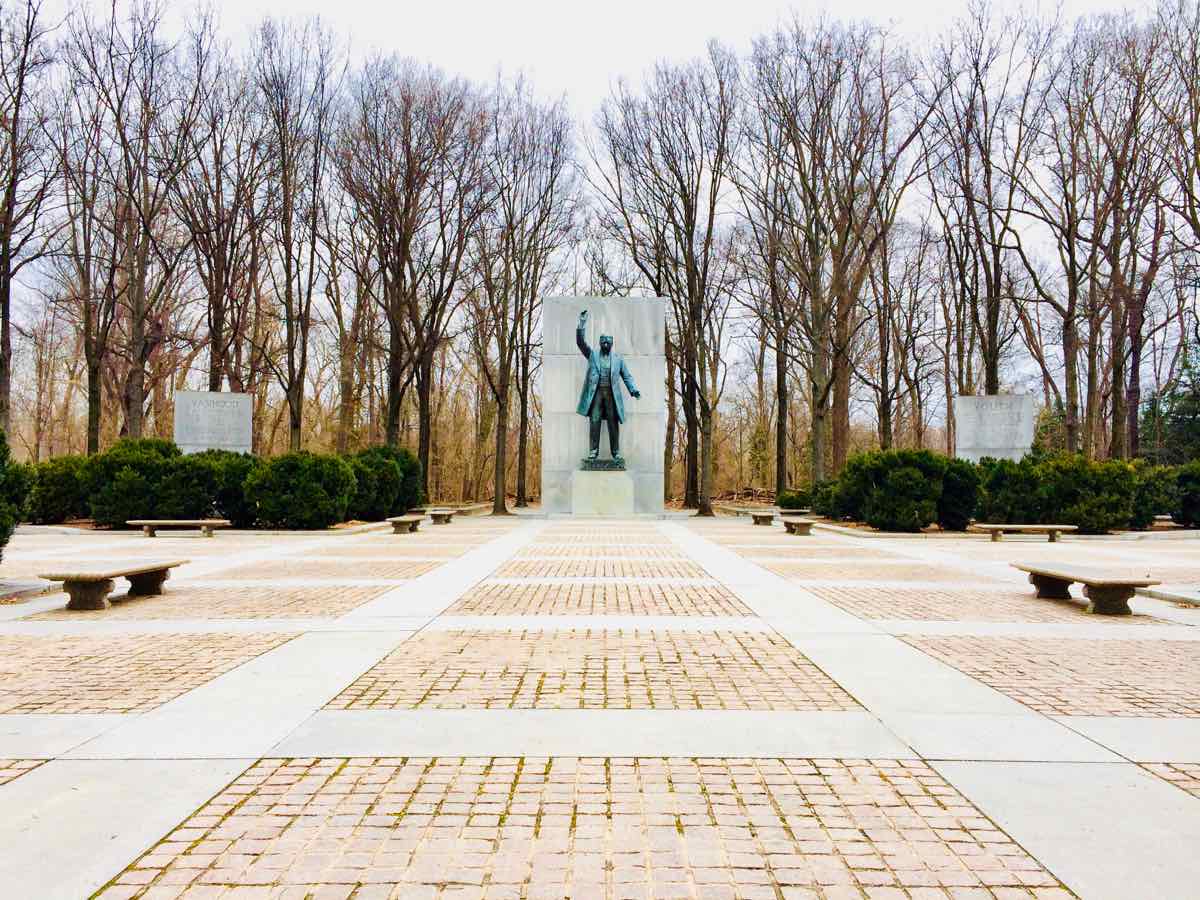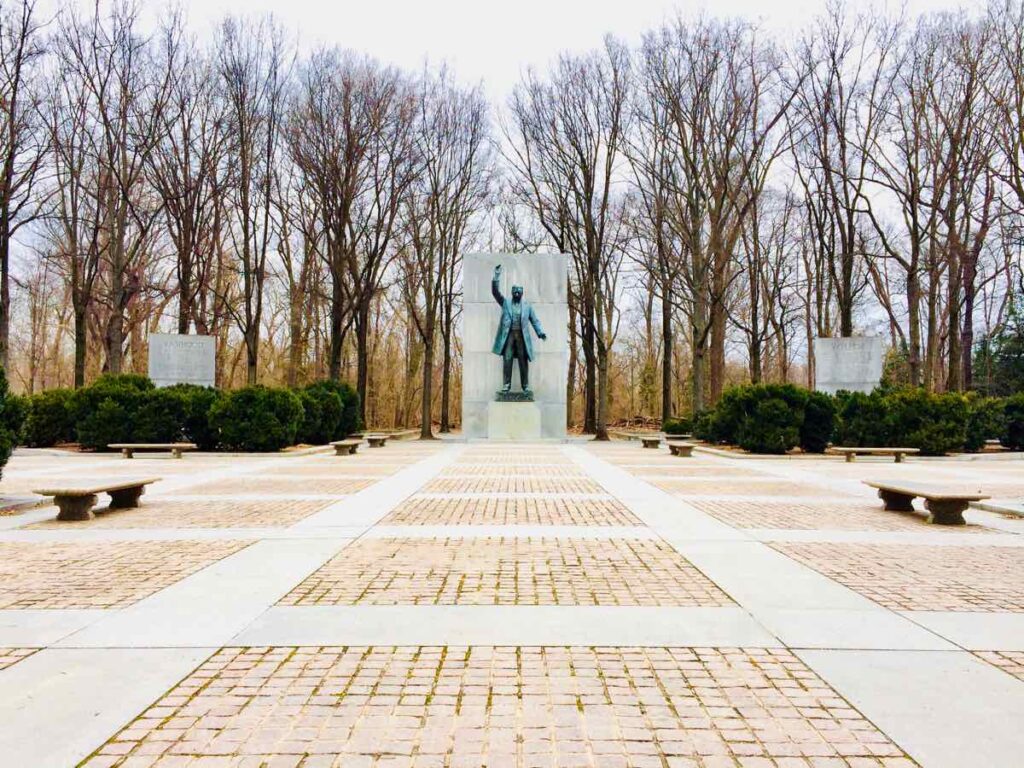 The roadway offers panoramic views above the Potomac in the north, and of the monuments of DC across the river in the south. There are so many stops on the 25-mile parkway that you'll need multiple trips to see them all.
Here are some of the interesting places to visit on Christmas Day along the George Washington Parkway. Note that Great Falls Park is closed on Christmas.
7. Arlington National Cemetery
Arlington National Cemetery is a special place, solemn and heart-breaking, but beautiful and inspiring too. Christmas Day is an ideal time to honor our nation's fallen and think about the servicemen and women who must celebrate the holidays far from their loved ones.
At Christmastime, each tomb is decorated with a wreath, making the rows upon rows of markers even more moving.
If you only have a short time, or your group has mobility issues, you can visit the major sites by bus. If time allows, we recommend a long walk on the streets throughout the cemetery. Allow time to watch the Changing of the Guard at the Tomb of the Unknown.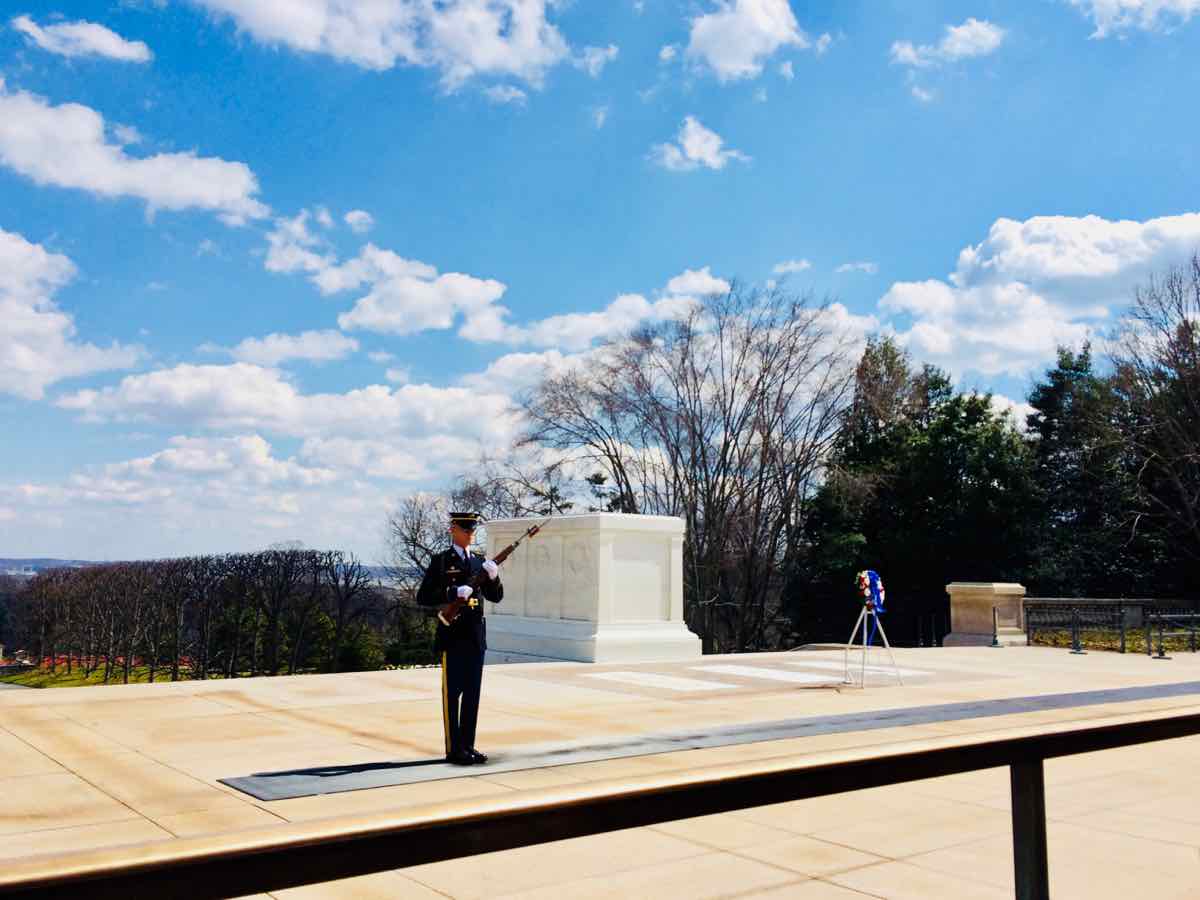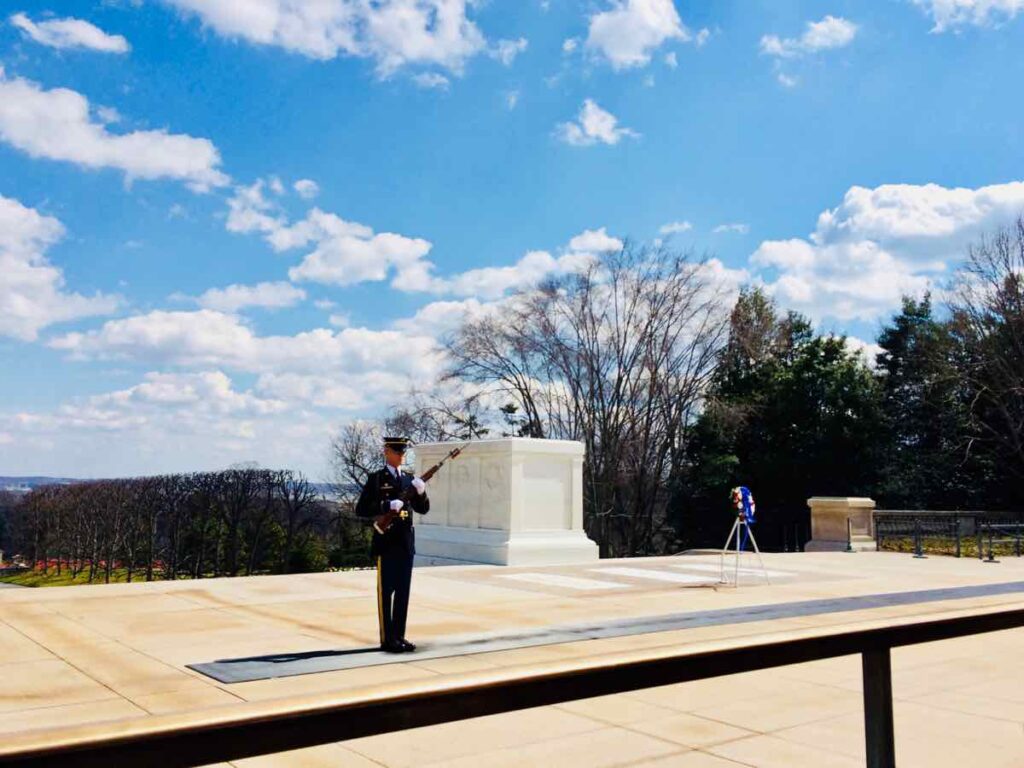 In winter, there are usually fewer crowds at the cemetery, and the views of DC are haze-free.
8. Take a Christmas Day Hike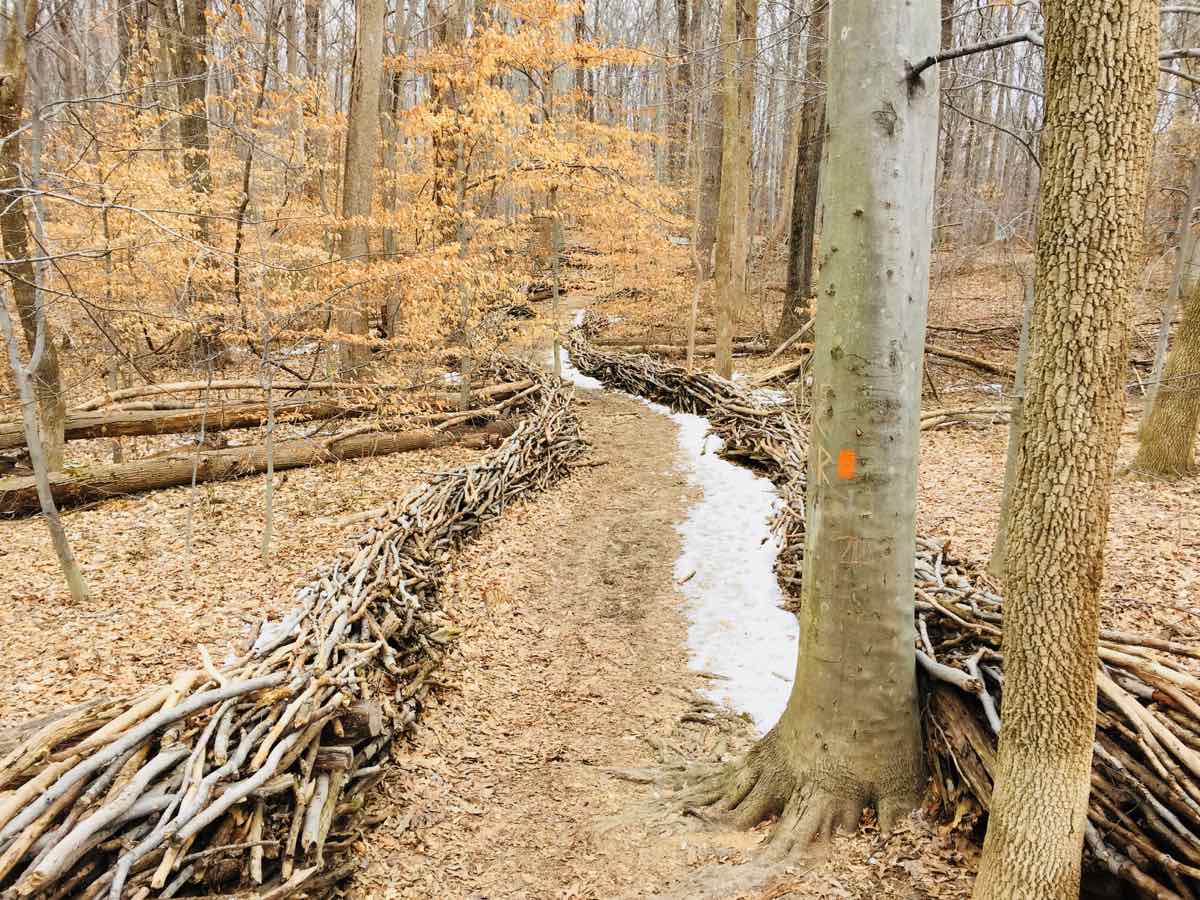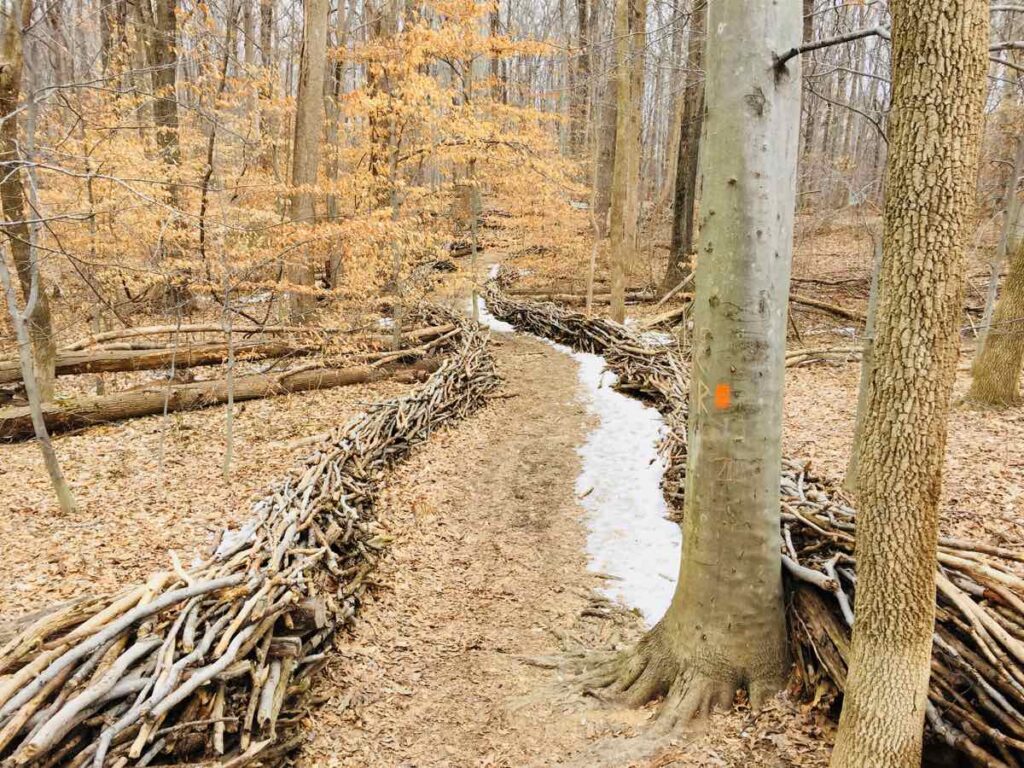 Happily, there are plenty of trails and parks in the Northern Virginia area to visit over the holiday weekend. For example, all Virginia State Parks are open on Christmas Day. Note that Great Falls Park is closed on Christmas Day.
Here are some of our favorite winter hikes in Northern Virginia that are open and accessible on Christmas Day:
Further away but worth the drive, Shenandoah National Park is open on Christmas Day. Visitor Center, restaurants, and lodging are closed by late November, but trails and overlooks are open year-round. Check for closures of Skyline Drive if there winter storms are forecast.
Closed Christmas Day But Open Christmas Week
The US Botanic Garden Seasons Greenings is closed for Christmas in 2023 but it's still a great place to visit during the holiday break.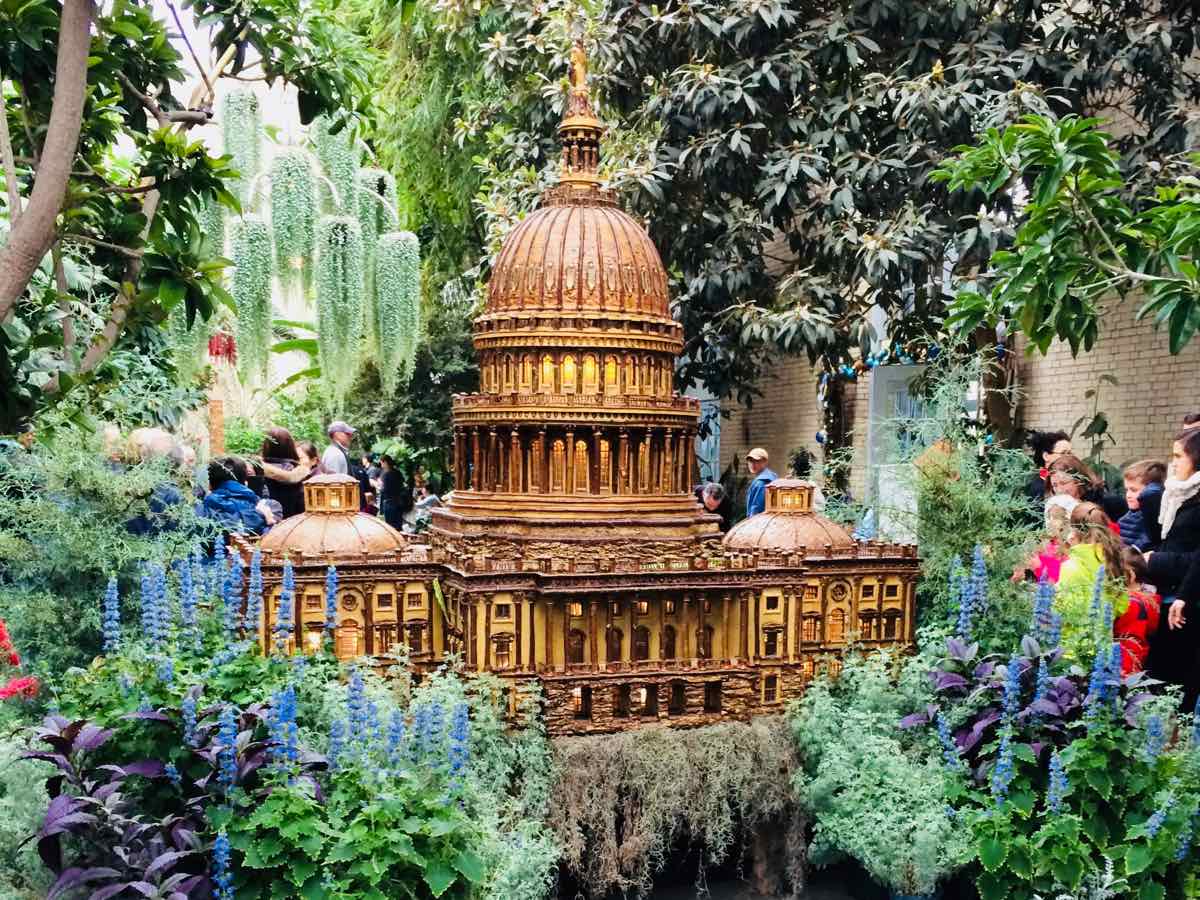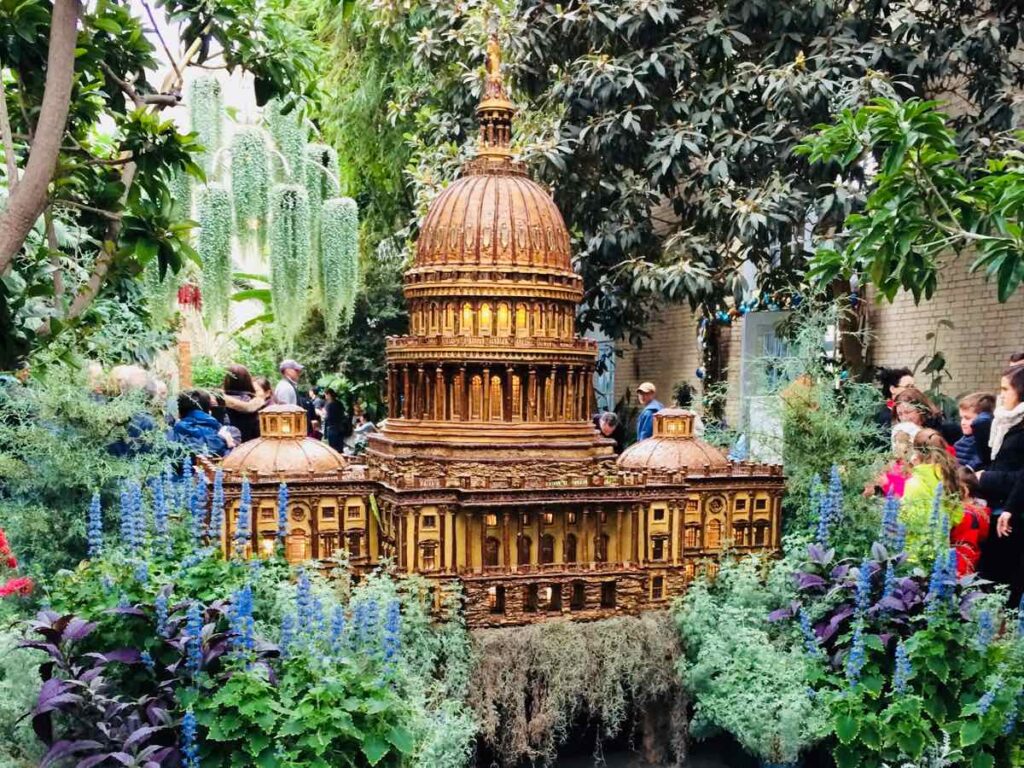 During the holiday season, the Garden Court, just inside the main entrance, is decorated with models of D.C. landmarks made from natural elements. The U.S. Capitol, Smithsonian Castle, Washington Monument, and Smithsonian museums are all created from plants and natural materials. Poinsettias and greens surround the models, offering plenty of great photo spots.
Outside in the garden, a huge model train display delights both children and adults. The train theme changes every year but featured models are always built with natural materials. The crowds that sometimes surround the trains should be more manageable on Christmas Day.
After you check out the holiday displays, spend time wandering through the rest of the garden. We especially love the jungle-like views from the catwalk inside the conservatory.
Air and Space Udvar-Hazy Center
Our favorite Smithsonian, the Air and Space Udvar-Hazy Center is an excellent choice for a family outing on a chilly day. The Udvar-Hazy is closed on December 25th but open the rest of Christmas Week.
National Army Museum and Marine Corps Museum
Another great choice for an indoor outing in Northern VA, the National Museum of the US Army is closed on Christmas Day but open every other day of the year.
Fortunately, there are some wonderful options for a Christmas weekend outing in the Washington DC region, especially if you are a fan of holiday lights, nature, and history. Whatever activity or event you choose, we wish you a fun and happy Christmas Day outing.
Follow us on Facebook, Twitter, Pinterest, and Instagram for more fun travel in and from Northern Virginia.