July 4th Weekend 2017: Northern Virginia Fireworks, Parades, and Fun
July 4th Weekend 2017 brings favorite fireworks, patriotic parades, and family fun back to Northern Virginia towns and parks. Since the 4th falls on a Tuesday this year, many celebrations take place a few days early. But traditionalists stick to the official date, which adds a little extra fun to the week. We even have one area fireworks display a weekend later, so you can really extend your celebrations.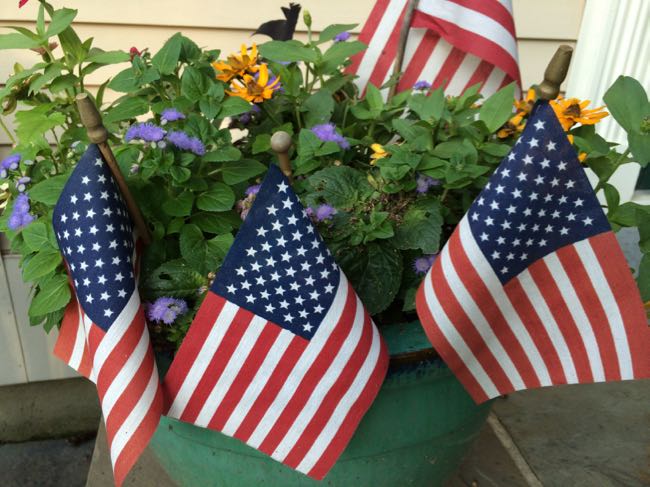 Start your Independence Day celebration with two nights of fireworks choreographed to patriotic music. Mount Vernon's celebration is filled with fireworks, mansion tours, musical performances, and games on George Washington's beloved estate. Tickets are $30/20 adult/youth; add $4 to include mansion tour. 6:00 – 9:45 pm.
Head to the park for picnicking (gates open at 7:00), live music from 3:00 to 9:15, plus food vendors and an afternoon puppet show. The Water Mine Family Swimmin' Hole water park opens at 10:00 am. Admission to Lake Fairfax Park is free. Fireworks over the lake begin at 9:30.
The Workhouse Arts Center in Lorton hosts a family-friendly celebration featuring art exhibits, food trucks, local craft beer and wine, live music, and a spectacular fireworks show. Live music begins at 7:00 pm and fireworks start at dusk, typically 9:00. Admission is free and you're welcome to bring blankets and lawn chairs. Parking is available for $20 per car. 5:00 – 9:30 pm.
Wegmans presents a celebration at Landsdowne Resort and Spa with local food trucks, local Virginia wineries and breweries, and games for all ages. The fun begins at 3:00 pm with iHeart radio 97.1 WASH-FM playing music from the 80's, 90's, and today.  Then, enjoy a live performance and a spectacular Zambelli Fireworks display. Admission is $5, food and beverage tickets are $4, and parking at Lansdowne is $10 per car. 3:00 – 10:00.
Start the celebration early with a parade kicking off this popular, hometown event. Fun, family activities take place at the community center, and awesome fireworks top off the evening. Free; 5:30 – 9:30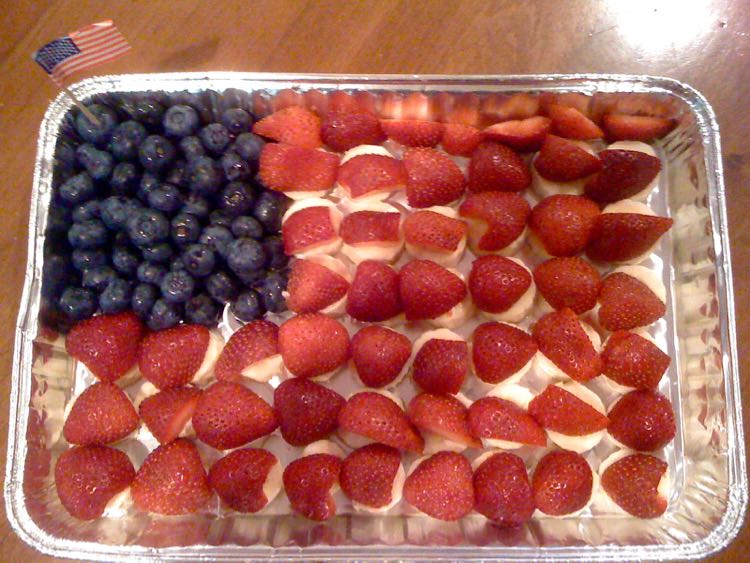 The annual Dale City 4th of July Parade begins at 10:00 and will travel down Dale Boulevard. After the parade, stick around for a "Family Fun Day" in the commuter lot featuring live entertainment, games, and food and craft vendors. Free, 10:00 -2:00.
The fun begins at 10:00 am with a parade through downtown Fairfax featuring bands, entertainers, civic groups, and the ever-popular Fairfax Library Precision Book Cart Drill Team. From noon to 1:00, join the Superheroes Fest for a picture with your favorite good hero. At 12:30, an old-fashioned Fireman's Muster competition kicks off. From 5:30 – 10:30 the action moves to Fairfax High School for live entertainment and fireworks. Free.
The fun begins at 7:00 pm with a live musical performance followed by fireworks at 9:20. Seating is available at Jack Gambill Athletic Fields or the Northern Virginia Graduate Center Parking Lot and food and drinks will be sold on site. Rain date: July 5th. Free.
Start the day at the 5K walk/run at 8:00 am. At 9:00 am, babies and toddlers up to age 5 will parade their finest patriotic display around the Green with awards for "Young George Washington," Little Miss Betsy Ross," and "The Star Spangled Family." At 10:00, the main parade kicks off featuring floats, horses, antique cars and pets; followed by games, music, and fun. In the evening, the action moves to Turner Farm Park for music, games, contests and food trucks until the fireworks begin just after dusk.
Beginning at 6:30 pm, join the Town of Herndon for a family-friendly event featuring games, patriotic arts & craft activities, live music, bingo, food, balloon artists and more. Events take place in Bready Park at the Herndon Community Center. The fireworks show is choreographed to music and begins at dark (approximately 9:30).
Start the day with the hometown parade through downtown Leesburg, then join an evening celebration at Ida Lee Park. The fun begins at 9:45 with a performance by the American Originals Fife and Drum Corps, followed by the parade at 10:00. Beginning at 6:00 pm, enjoy live entertainment, a full food court with funnel cakes, ice cream, burgers, hot dogs, and more. At 9:30, the largest fireworks show in the region, choreographed to patriotic music, lights up the sky. Free; rain date for fireworks, but no other activities, is July 5th.
One of the largest fireworks displays in Northern Virginia takes place in Old Town Manassas. The party starts at 3:00 with rides for the kids and a bicycle decorating contest. At 4:00, enjoy food concessions and novelty vendors, apple pie and watermelon eating contests, followed by fireworks at 9:15. Free; 3:00 – 10:00.
Bring your blanket and chairs and relax while enjoying the gorgeous fireworks at Signal Hill Park. There are food trucks and free shuttles from the VRE and city hall, beginning at 6:00 The fireworks display starts at dark.
This year's McLean fireworks fun will be held at Churchill Road Elementary School. Music, games, and festival food begin at 6:00 with fireworks at dusk. Rain date: July 5th. Free; 6:00 – 10:00.
The July 4th celebration at the Middleburg Community Center includes activities, a parade, food, and fireworks. Add some tasty fun to your evening at the Independence Day BBQ and Celebration at Salamander Resort. $15 gets you a plate of classic BBQ, lawn games, and the best views of Middleburg's fireworks. 4:00 – 9:00.
George Washington's Mount Vernon salutes our first commander-in-chief with made-for-daytime fireworks over the Potomac River, special military re-enactments throughout the day, a visit from the "first" first couple, "General and Mrs. Washington," and a performance by the National Concert Band. Follow the link for tickets. 9:00 – 5:00.
Celebrate Independence Day at Franklin Park with live music under an outdoor tent, food from several food truck vendors, and fireworks. Parking opens at 2:00 pm with music beginning at 5:00 and the fireworks show beginning about 9:15 pm. Admission is $10 per carload. 5:00 – 10:00.
Celebrate an old-fashioned 4th of July with pony and wagon rides, music, crafts, nature exhibits, historic tours, old-time and family games, and a demonstration by "Reptiles Alive." Food is available for purchase. You can register in advance or pay at the park. 10:30 – 3:00
Festivities include the annual Chili Dog Eating Contest for adults and an apple pie eating contest for the kids (registration required). The Little League concession stand will offer food and drink and Vienna's own, Fat Chance, will entertain at 7:00. The annual fireworks show closes the evening at 9:30. Families are encouraged to bring blankets to enjoy the picnic atmosphere at the park. Free; rain date July 5th.
Celebrate America's 241st birthday and Alexandria's 268th along the Potomac waterfront at Oronoco Bay Park. Bring lawn chairs, blankets and a picnic and enjoy live music by the Alexandria Symphony Orchestra plus cannon firing, birthday cake, food trucks and a dazzling fireworks display. Free; 6:00 – 10:00.
Ongoing Summer Fun for July 4th Weekend 2017
Check out our round-up of outdoor summer fun including concerts and movies, swimming and boating options, hiking trails, outdoor dining, and area getaways perfect for a summer escape. Whether you want to skip the fireworks altogether, or just start your celebration early we've got ideas for you.
Wherever you spend the July 4th weekend 2017, we wish you clear skies and happy times!
Follow Fun in Fairfax VA on Facebook, Twitter, Pinterest, and Instagram for more fun things to do, places to visit, dining and drink, and special events in the Washington DC and Northern Virginia region.