Reston Town Center alternatives include neighborhoods, mixed-use communities, and small towns that welcome visitors with fun places to shop, dine, and play and plenty of easy, free parking. We need alternatives now that Boston Properties, the owner of Reston Town Center, has enacted inconvenient and expensive paid parking at RTC.
We'll still visit RTC when parking is free during weekends and special events, but the days of a quick stop or a relaxing weekday visit are gone. We mourn the loss of this wonderful resource and worry about the businesses who can do nothing to change the new reality.
There are plenty of places to shop in the Northern Virginia area, from barebones strip malls to outlet meccas. But a great Reston Town Center alternative has to offer more than a regular mall. We're looking for unique and quirky shops; a range of dining options; and cool places to relax and have some fun. Ideally, some of the businesses should be local, and the overall destination should have a welcoming vibe whether your goal is a deal, a meal, or just a place to hang out.
Disclosure: This article may contain affiliate links. We will make a small commission from these links if you order something, at no additional cost to you.
Here are some of our favorite Reston Town Center alternatives in Northern Virginia that we'll visit more frequently now that RTC's onerous parking system is in place. You'll find more options in our guide to the best Urban Parks and Green Spaces in Northern Virginia.
Reston Town Center Alternatives: Mixed-use Neighborhoods and Malls with More
Whether big or small, mixed-use neighborhoods and malls often house local and unique businesses that make them worth exploring. An outdoor gathering space is another key element to giving these places a community feel.
Fairfax Corner, Fairfax
The plaza at Fairfax Corner Center and the large movie theater offer two nice entertainment spaces for a day or night out. In summer, kids can play in a water park, and there are concerts and other special events to enjoy. Year round, there is a good mix of national and local restaurant chains and stores to choose from.
Lake Anne, Reston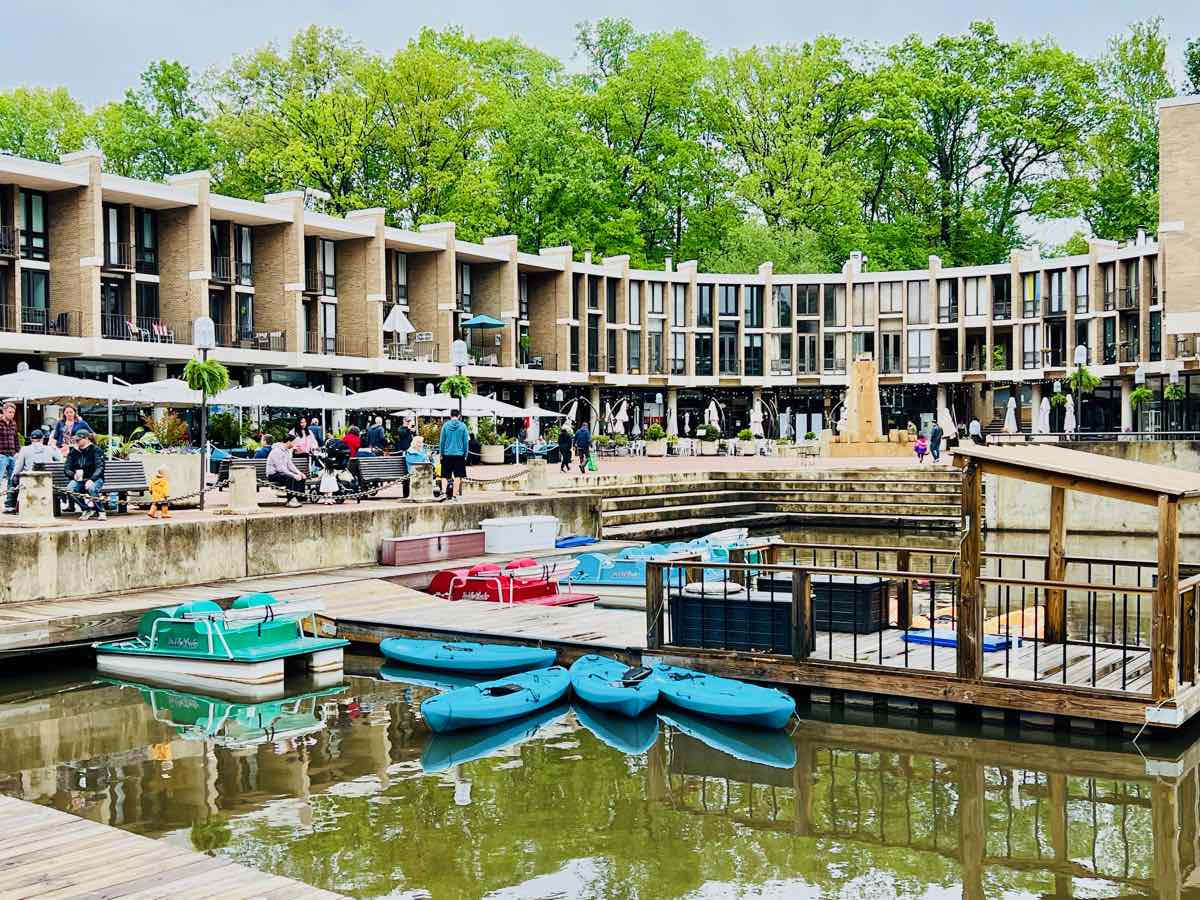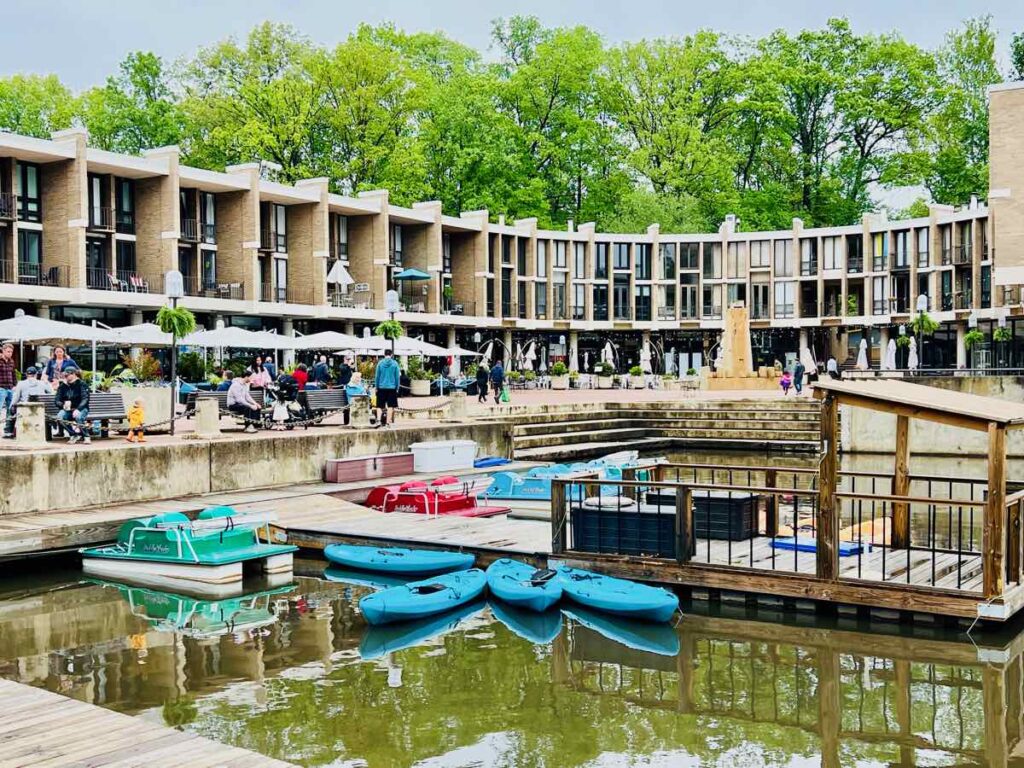 The historic center and first neighborhood in the planned community of Reston is Lake Anne Village Center. Here you'll find several great local businesses. Lake Anne Brew House, a nano-brewery with a nice deck and lake views was the first brewery in Reston. A few doors away, Lake Anne Coffee House and Wine Bar serves food and drink throughout the day.
For a small center, Lake Anne is full of unique art, architecture, and play spaces, including the Van Gogh Bridge and the fountain.
Mosaic District, Fairfax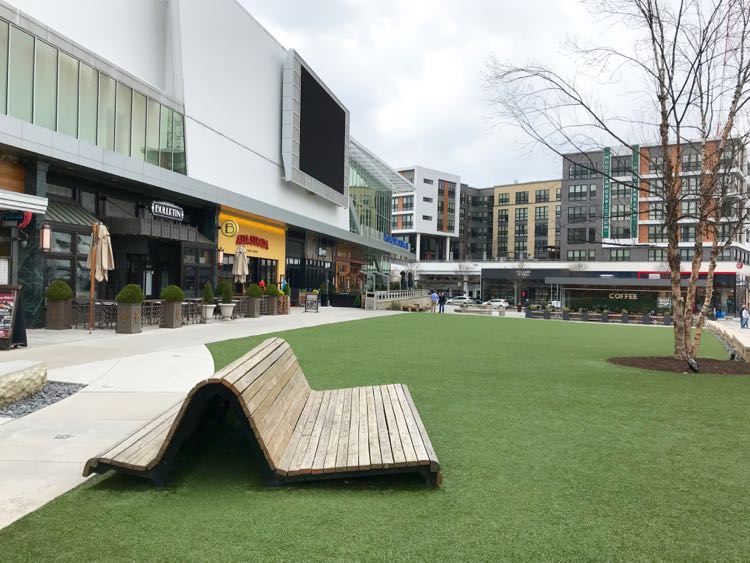 With a fresh, funky vibe, a continually expanding list of restaurants and shops. an excellent movie theater, and fun seasonal events, Mosaic District makes a wonderful Reston Town Center alternative. The mixed-use community is home to local favorite, Sisters Thai, and to national chains with a difference, like Nando's Peri-peri and True Food. Shops are a similar mix of eclectic locals and national brands, and the central plaza is perfect for play time.
One Loudoun, Ashburn
Fast-growing One Loudoun bills itself as "Loudoun's New Downtown." The mixed-use development boasts an ever-expanding list of popular restaurant chains and stores. We haven't spent much time exploring the area yet, but there was a good crowd during our last visit.
Tysons Corner Center, Tysons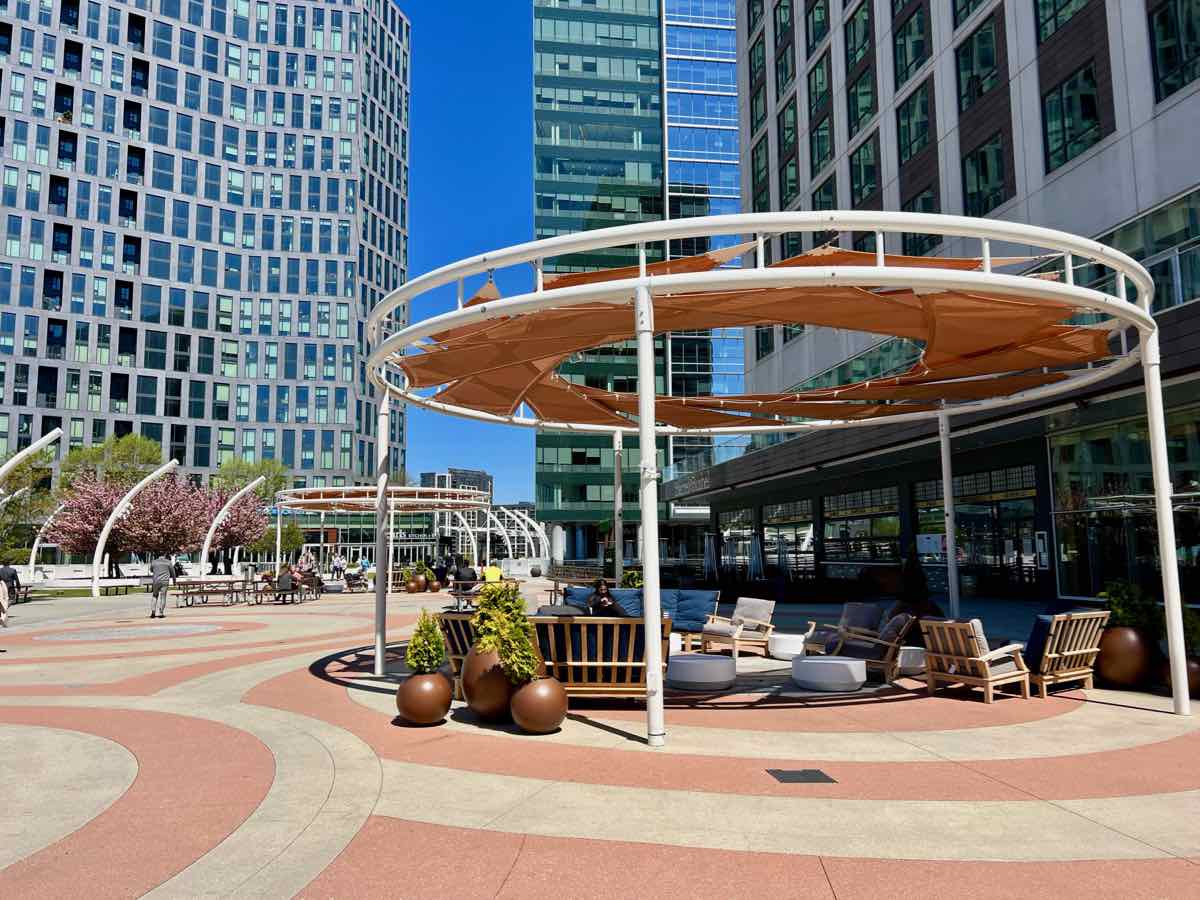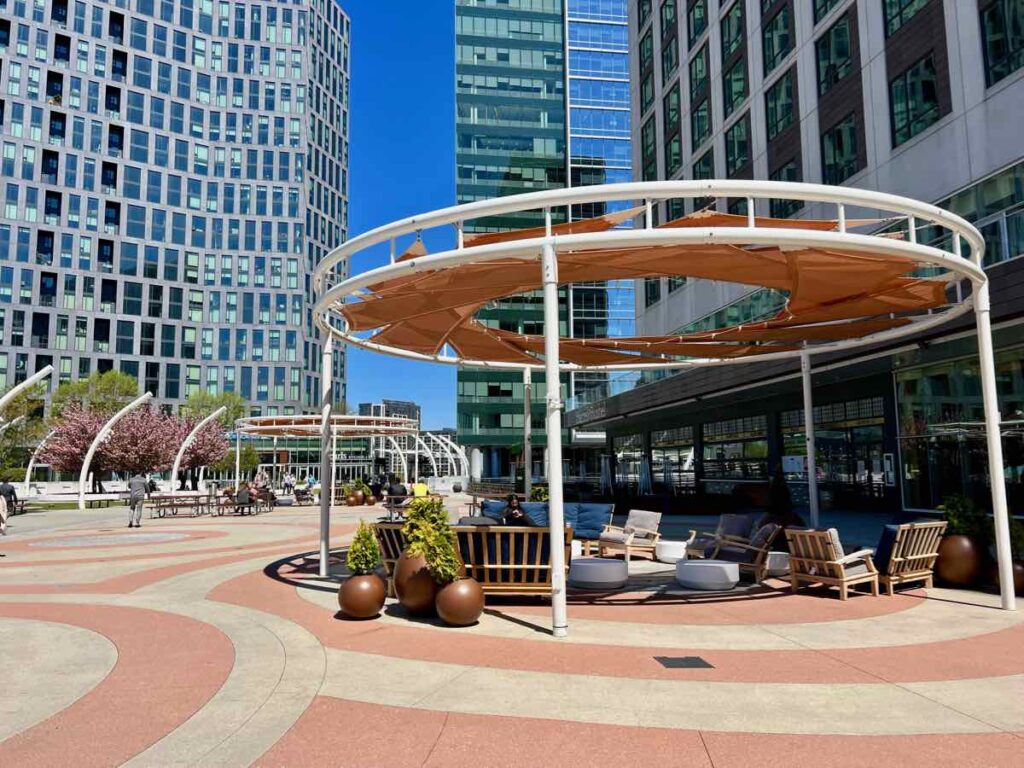 Most of Tysons Corner Center follows the standard big mall design, filled with national chains and a Food Court. Tysons makes our list because of the cool Tysons Plaza that welcomes visitors arriving from the Silver Line metro station. Still undiscovered by many shoppers, the plaza is a fun summer spot to grab a beer, relax with a book, or give kids a chance to run around.
The Tysons Plaza is also a good pre-show dinner spot for folks headed to Cirque du Soleil and other Lerner Town Center events.
Reston Town Center Alternatives: Small Town Downtown Fun
Small and historic downtowns offer another excellent Reston Town Center alternative, especially when your priority is eating, drinking, and shopping local.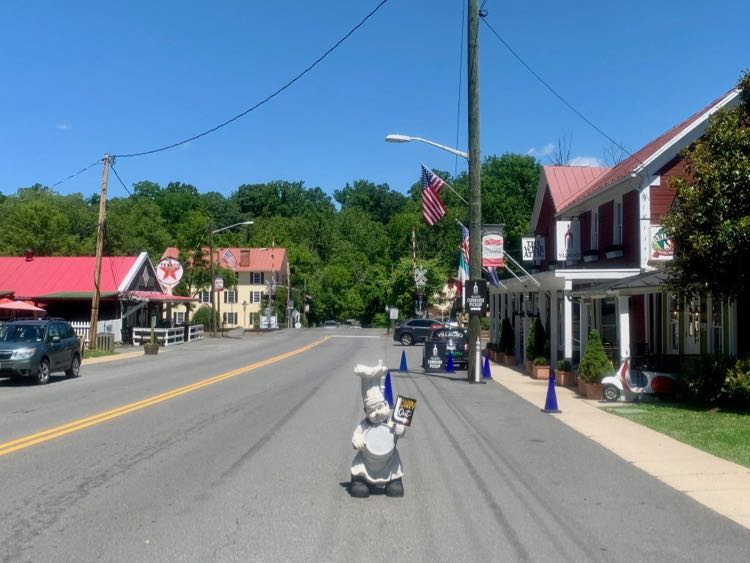 Clifton's compact downtown is full of interesting history and several delicious restaurants, with good hiking and a winery nearby. Try the BLT at Main Street Pub, or go more upscale at Trummers.
Del Ray, Alexandria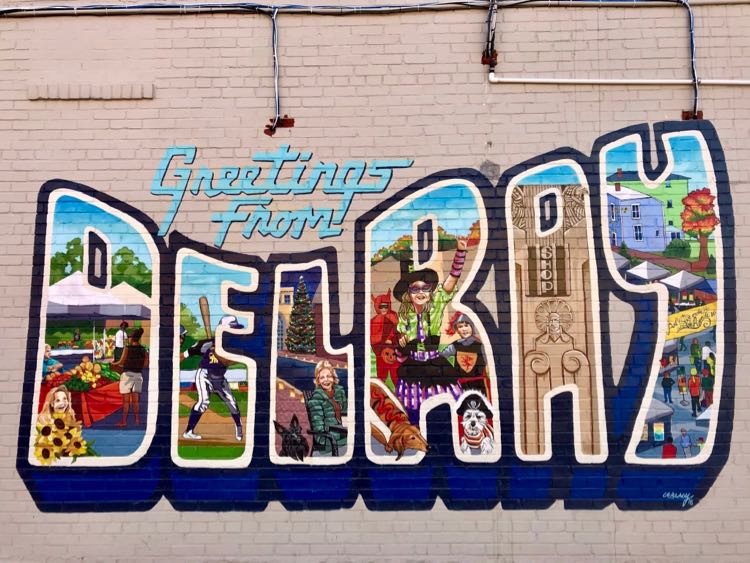 While Old Town Alexandria is a beautiful place to explore, parking is only free on Sundays, so they don't meet all of our Reston Town Center alternative criteria. Happily, the nearby neighborhood of Del Ray is packed with great dining and street parking is always free. No guarantee that you'll find a space if you arrive during the busy lunch hour, but at least you have a shot.
The historic downtown in Fairfax offers plenty of dining and a nice plaza where you can catch concerts and special events in the warmer months. Bollywood Bistro and Sisters Thai Living Room are two good bets for a meal. During the day, stop by the Old Courthouse for a little history.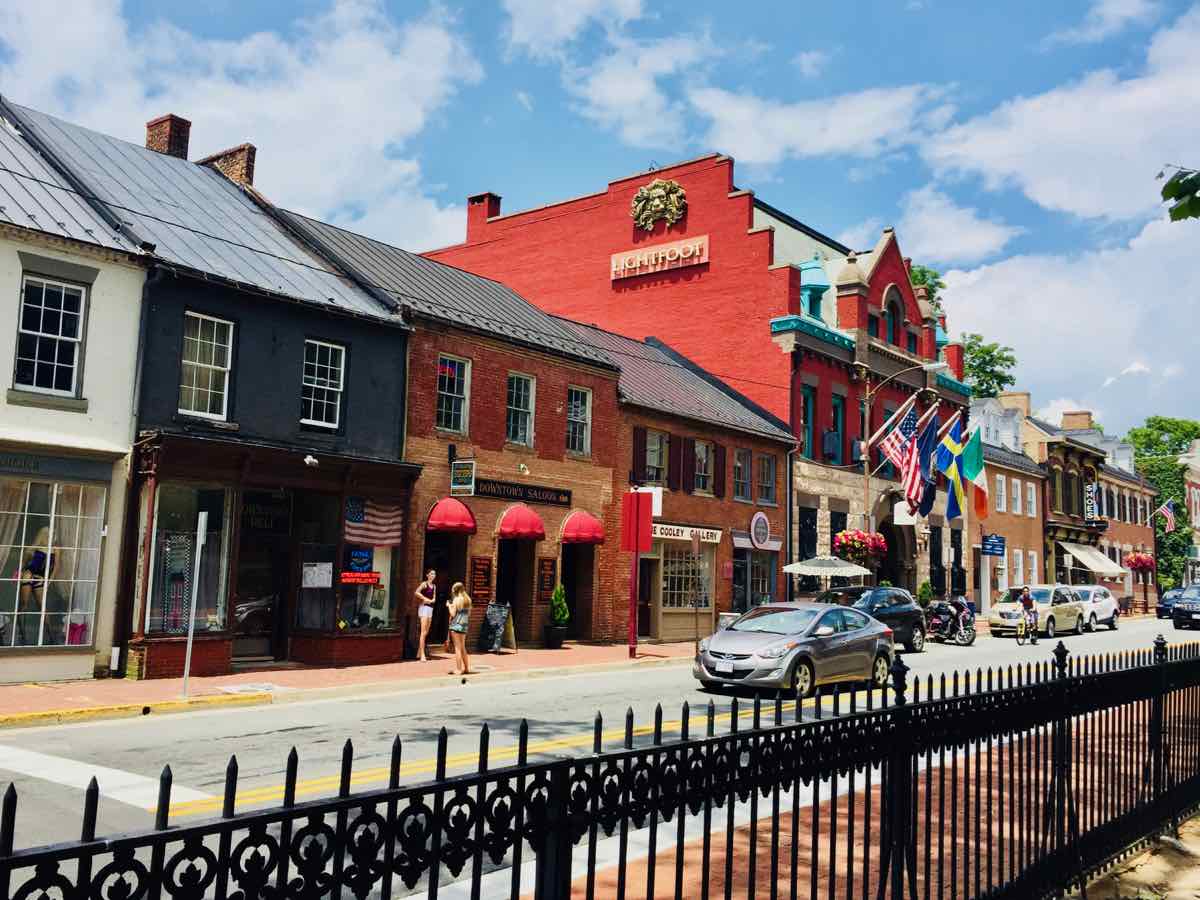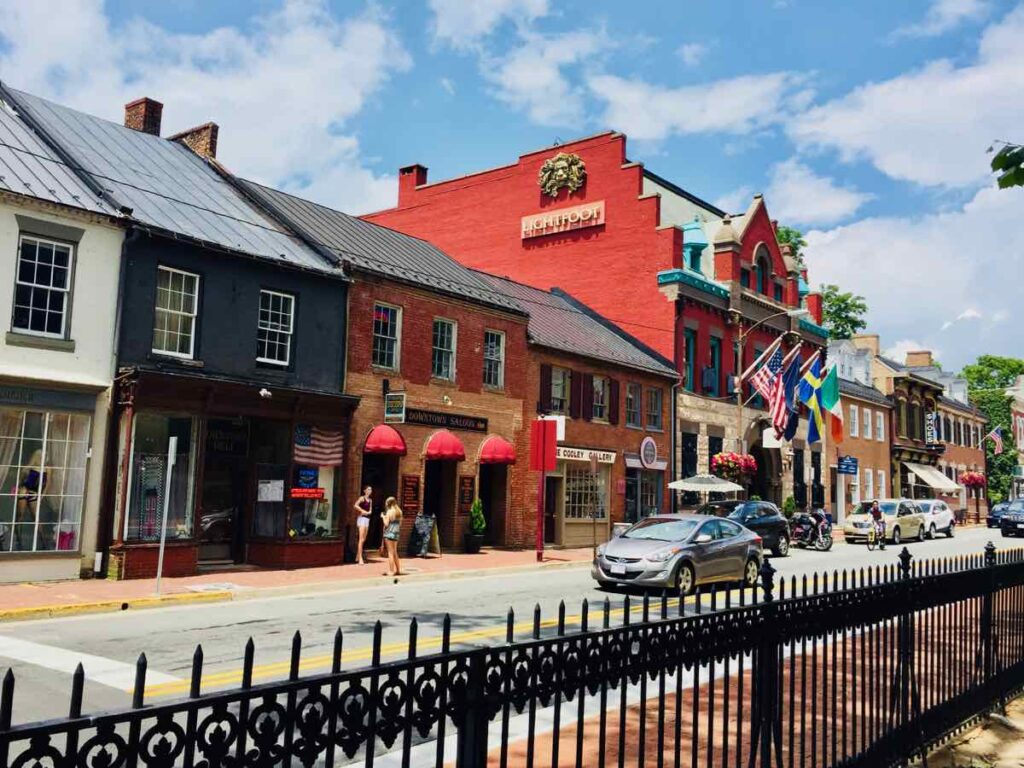 Leesburg's downtown covers more territory, but is also very walkable. You'll find lots of good dining, a few breweries, several antique shops, and interesting architecture and history. The W&OD bike trail goes right through the downtown, offering an ideal space to hike or bike from town.
Another downtown peppered with tasty dining and history is Old Town Manassas. In winter, you can ice skate in the Harris Pavilion and shop at the year round Farmer's Market. In summer, the town hosts art walks, parades, outdoor concerts, and other special events. Manassas also has several unique shops including a great used book store.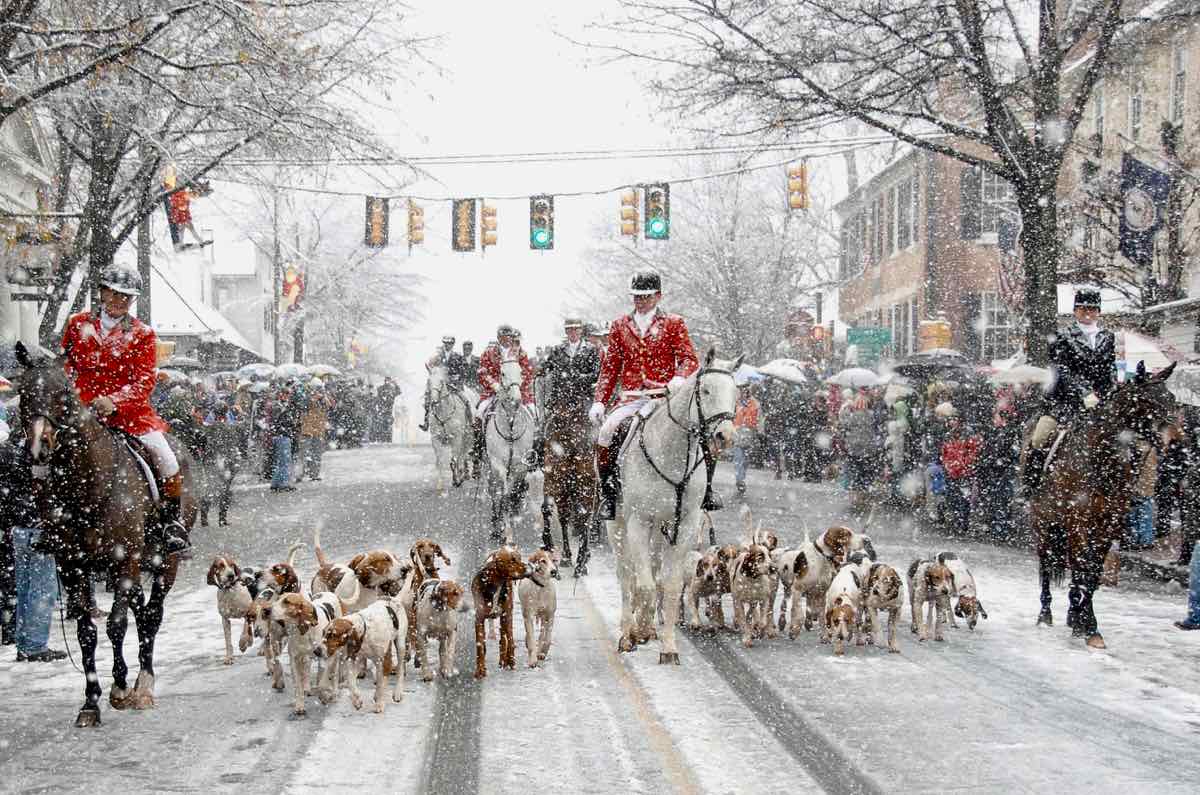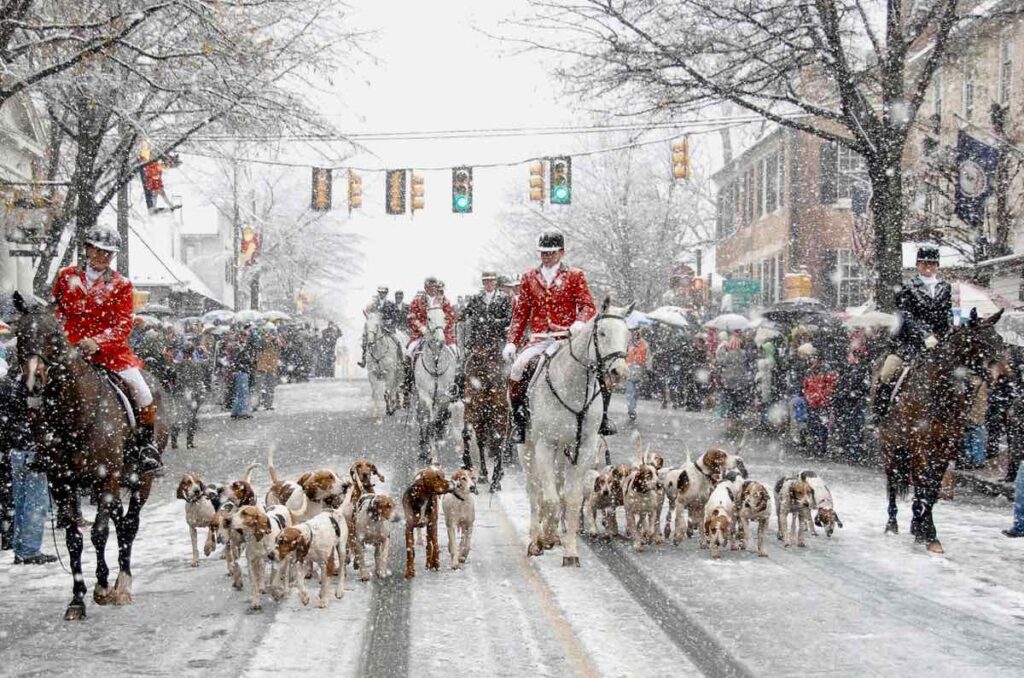 "The Nation's Horse and Hunt Capital" is a wonderful place to spend a day perusing the upscale shops and enjoying a tasty meal. You won't find a Reston Town Center alternative like the Pavilion, so special events tend to take over Main Street. Perhaps the most special is the annual Hound and Hunt Parade during the holiday season, but Middleburg offers plenty of warm weather fun too.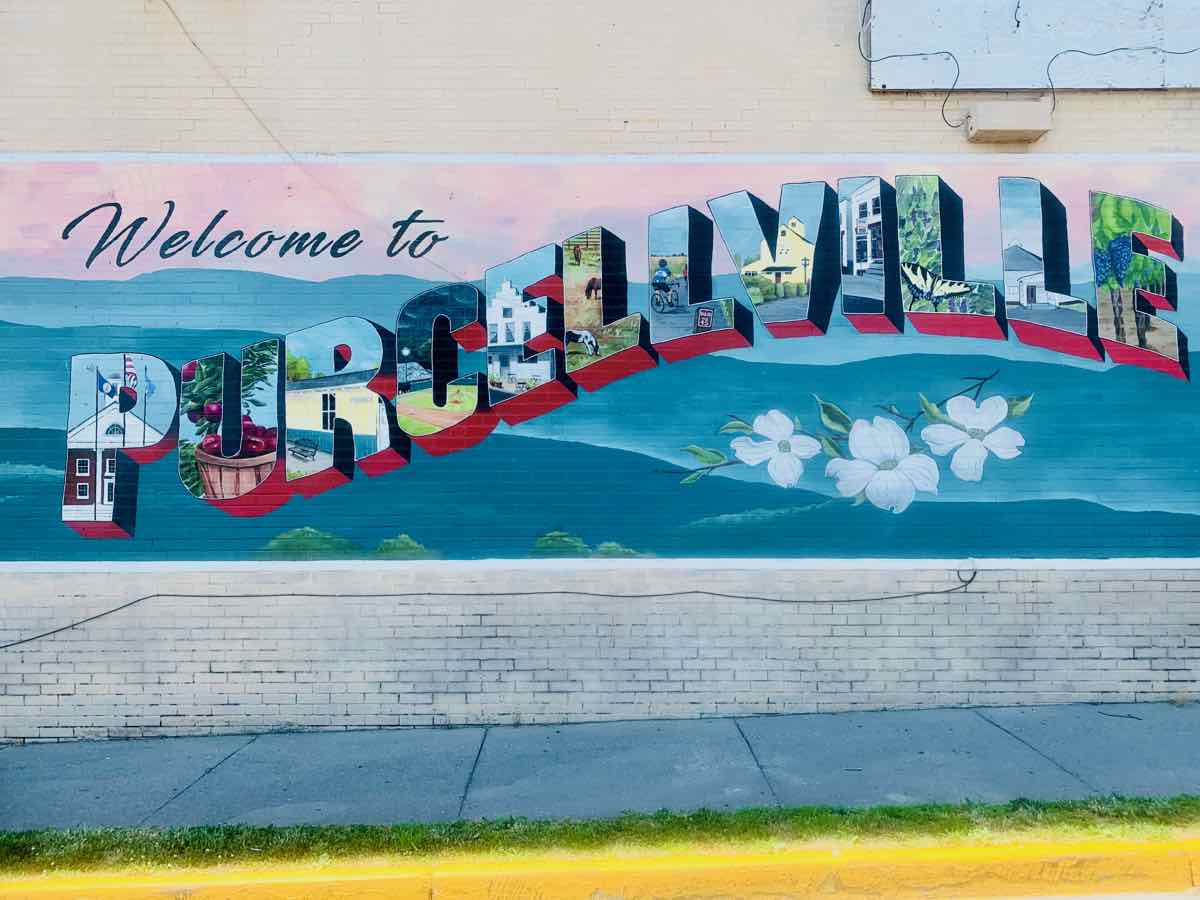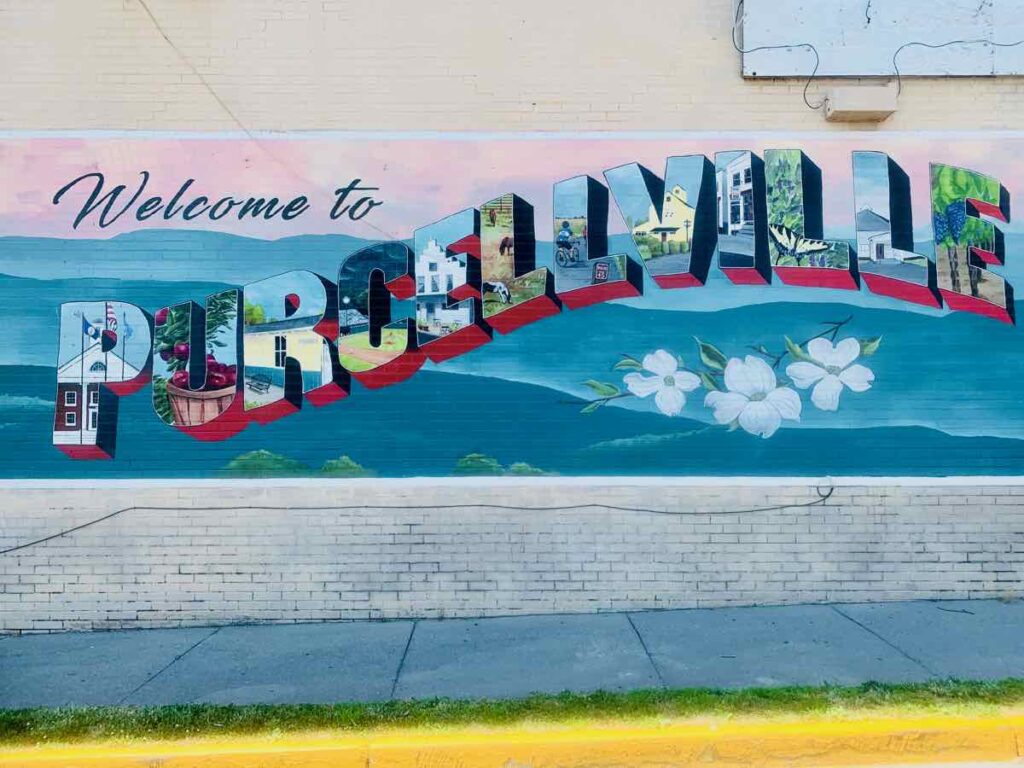 Downtown Purcellville is smaller than many of the towns and neighborhoods listed here, but they pack a lot of tasty spots into the downtown area. The barbecue at Monk's is delicious, and it's a short walk to four different craft breweries and a distillery. The W&OD Bike Trail ends in at the historic Purcellville train station, offering a nice spot to walk off those calories.
Follow Fun in Fairfax VA on Facebook, Twitter, Pinterest, and Instagram for more places to go, things to do, dining and drink, and special events in the Washington DC and Northern Virginia region.