Updated on November 7, 2023 by Julie McCool
Sisters Thai, the Living Room Cafe, in Old Town Fairfax achieves a whole new level of cozy in Fairfax County VA dining. The atmosphere is so lovely and unique our expectations were high and, fortunately, the food lived up to the setting.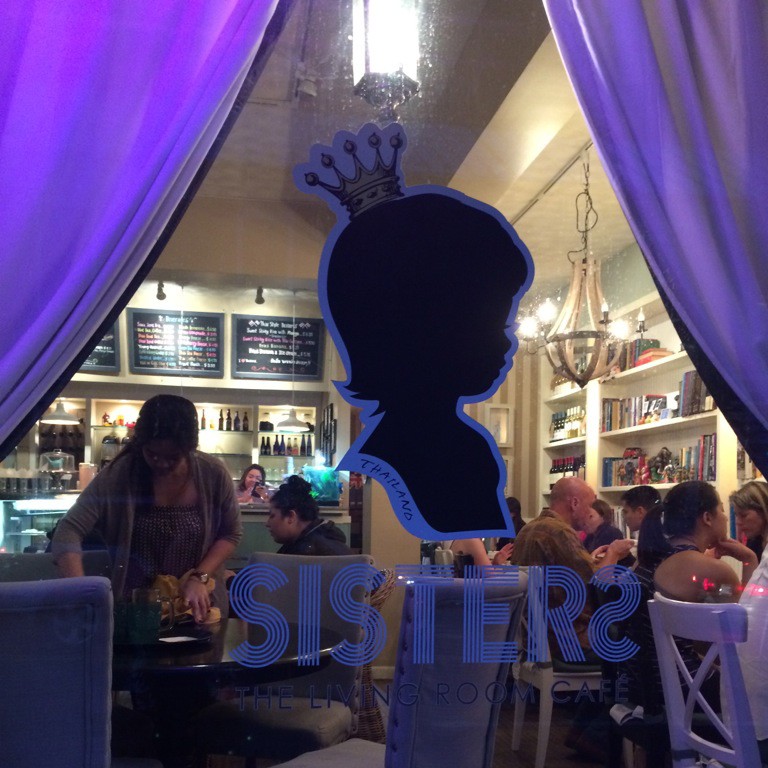 We had a reservation and were charmed by our window-front table featuring a small board with our name on it. What a nice welcome. Next to our table a sign written in Thai promoted the Street Food menu. Ask your waiter for the English version, delivered on a board, or stick with the more traditional print menu.
Disclosure: This article may contain affiliate links. We will make a small commission from these links if you order something, at no additional cost to you.
We started with Singha beer and an order of dumplings. The charming details continued—from the love coaster on the table to the books and toy figurines lining the bookcase on one wall. The dumplings were tasty too.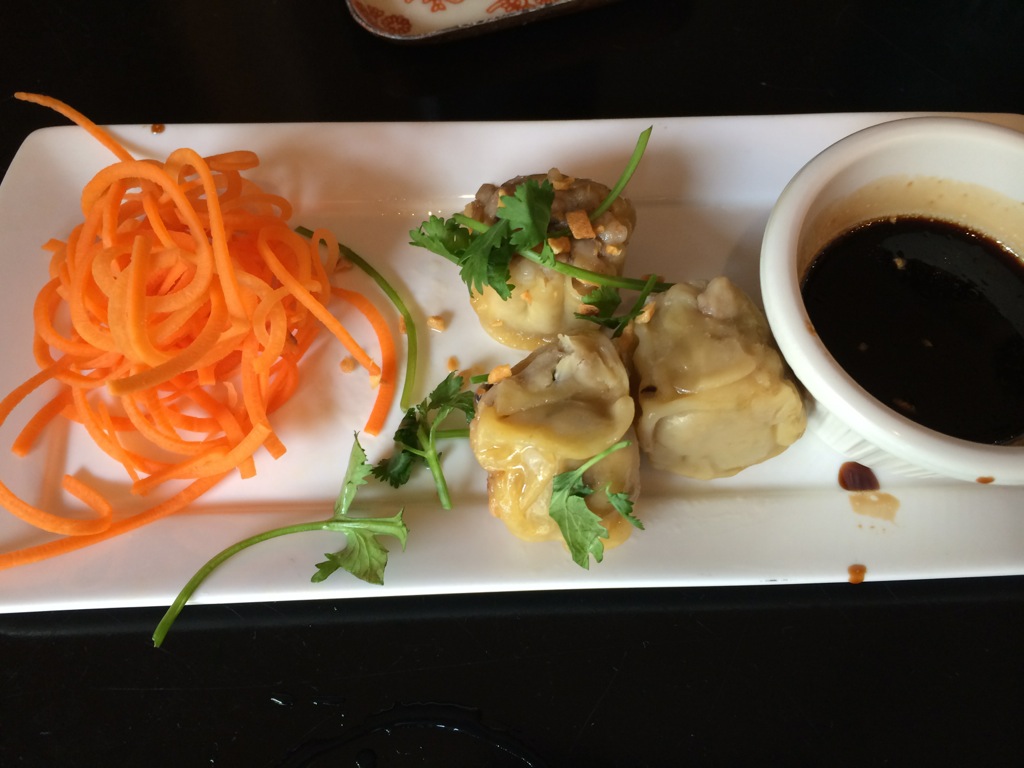 Three of our party ordered from the street food menu—Chinese broccoli, Roasted Pork on Rice, and Pad Ped Pla (crispy tilapia)—and everyone was very happy with their dishes. Our fourth had the Seafood Curry from the traditional menu, which was also delicious.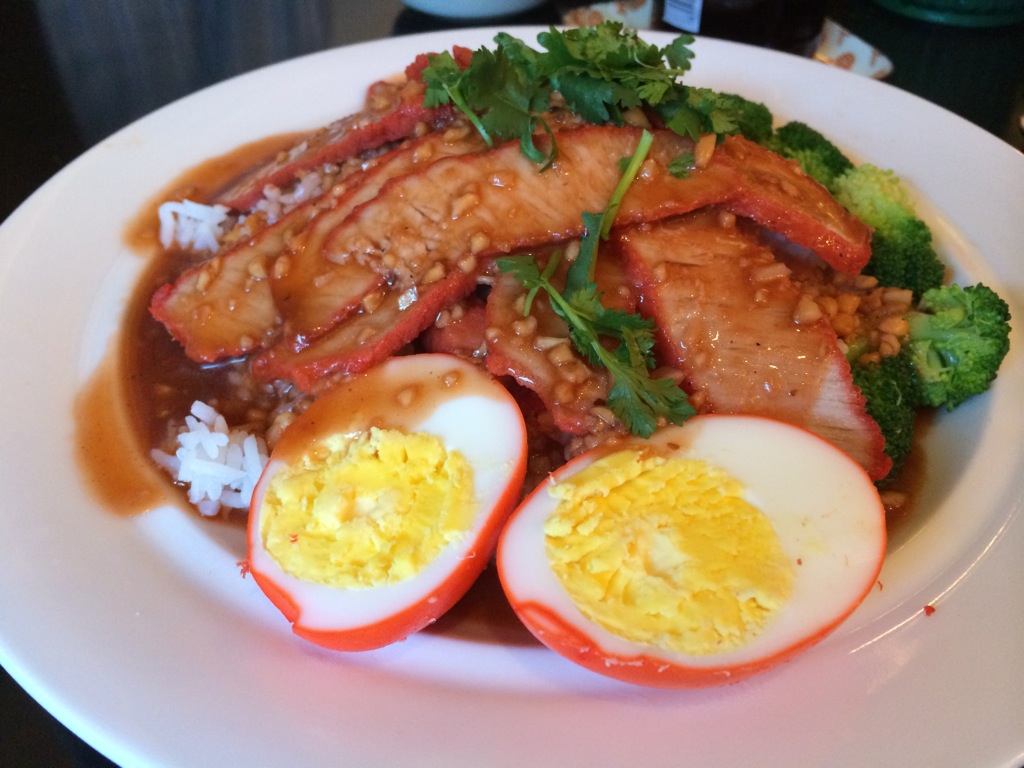 We finished with mango with coconut ice cream and a towering fried banana dessert that was a little over the top. Next time we'd stick with the mango or try one of the pastry options.
Throughout our visit, service was quietly friendly and prompt without being rushed. The setting is intimate so could get a little noisy if the tables are occupied by loud talkers, but it was peaceful during our dinner.
The SistersThai website only includes a menu pdf, but you can find more pictures and menu details on the Sisters Facebook page. We will definitely be back to Sisters Living Room Cafe to enjoy excellent Thai food in this quaint and unique setting in Old Town Fairfax.
Sisters, the Living Room Cafe
4004 University Drive
Fairfax, VA 22030
703-267-9619
http://www.sistersthai.com
Map