Are you looking for the best things to do in Roanoke Virginia? Visitors to this metro mountain town will find a rich collection of Roanoke attractions and activities in the walkable downtown and surrounding Blue Ridge Mountains.
Roanoke VA is an excellent base for exploring the Blue Ridge Mountains and the Southern Shenandoah Valley. With direct access to Virginia's Blue Ridge Parkway, miles of hiking trails, mountain biking, and scenic vistas are close at hand.
As regular visitors to the area (our son went to nearby Virginia Tech), we love Roanoke's compact downtown. There are excellent hotels in Roanoke VA plus plenty of local fun, food, and drink. Read on to discover the best things to do in Roanoke plan your visit.
Disclosure: This article may contain affiliate links. We will make a small commission from these links if you order something, at no additional cost to you.
Where to Stay in Roanoke Virginia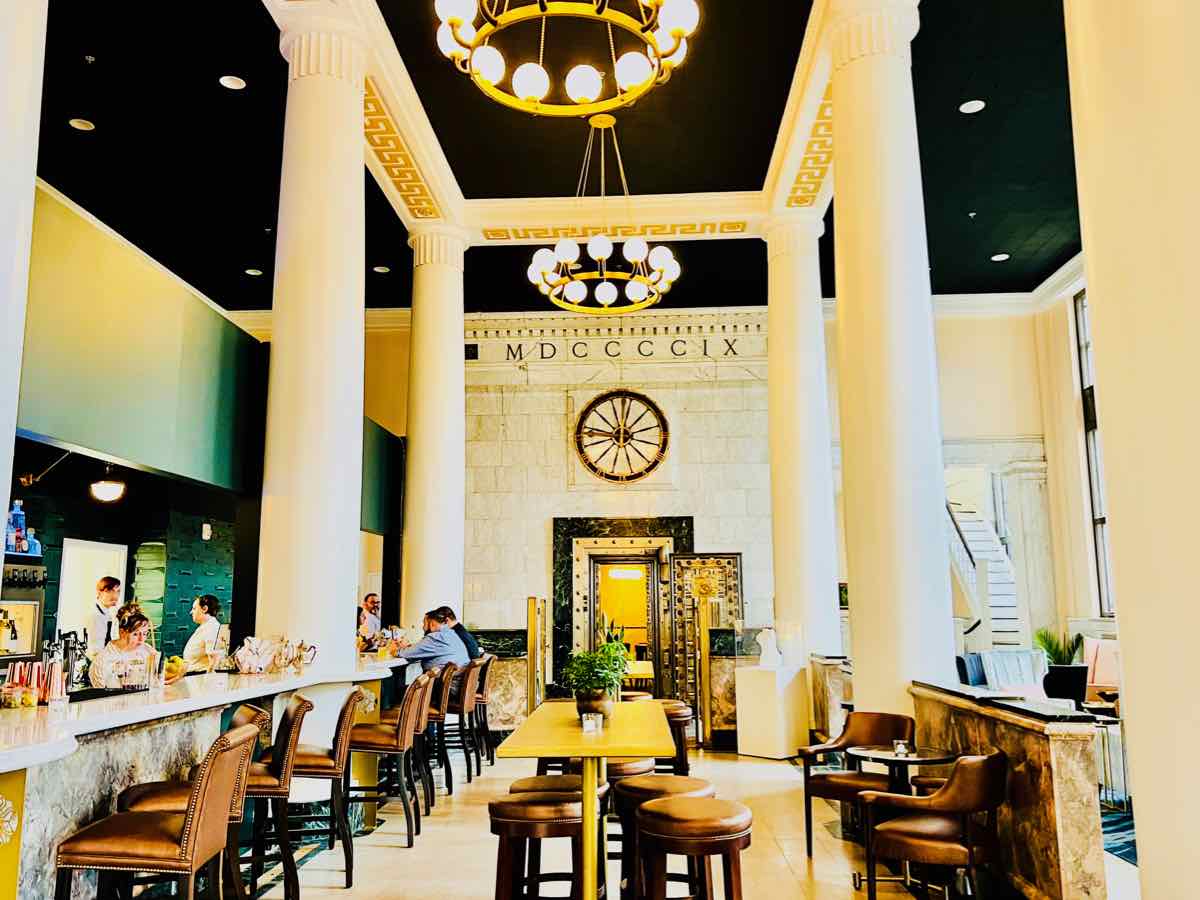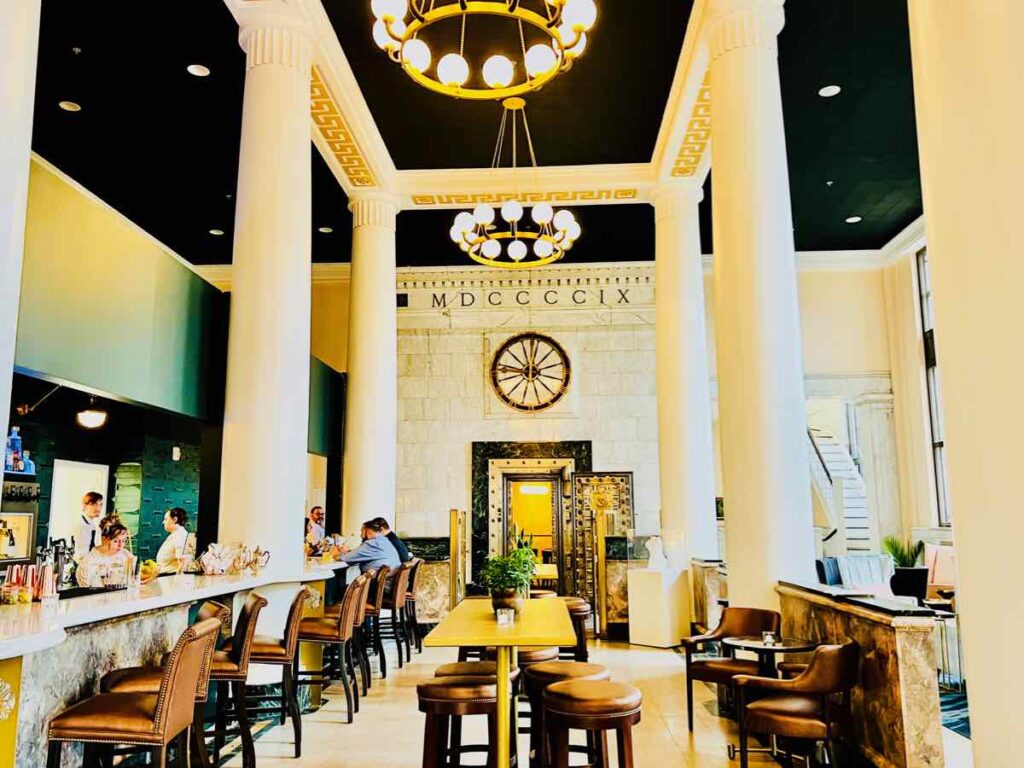 Looking for a great Roanoke hotel? Here are three of our favorites.
It's hard to beat the relaxed elegance and central downtown location of the historic Hotel Roanoke and Conference Center. A covered pedestrian bridge over the railroad tracks leads to the downtown core, and rooms in the front have wonderful views of the Mill Mountain Star.
The Liberty Trust is another beautiful historic hotel in downtown Roanoke. Rooms in the restored bank building offer modern comforts and easy access to all of the downtown attractions. The hotel is steps from the Amtrak train stop, perfect for a car-free vacation.
Closer to the airport and about a 10-minute drive from downtown, the Roanoke Hyatt Place makes a good base if you are visiting Blacksburg and the Shenandoah Valley. The hotel has spacious, nicely decorated rooms that include a comfortable living room area.
Other downtown Roanoke hotel options include the Hampton Inn & Suites Downtown and the Springhill Suites by Marriot (near Mill Mountain).
Best Things to Do in Roanoke Virginia
Roanoke activities offer something for every age including excellent museums, delicious local restaurants and breweries, unique shops, and outdoor adventures. Here are top places to visit and things to do in Roanoke's historic downtown and surrounding areas of Virginia's Blue Ridge Mountains.
Roanoke Star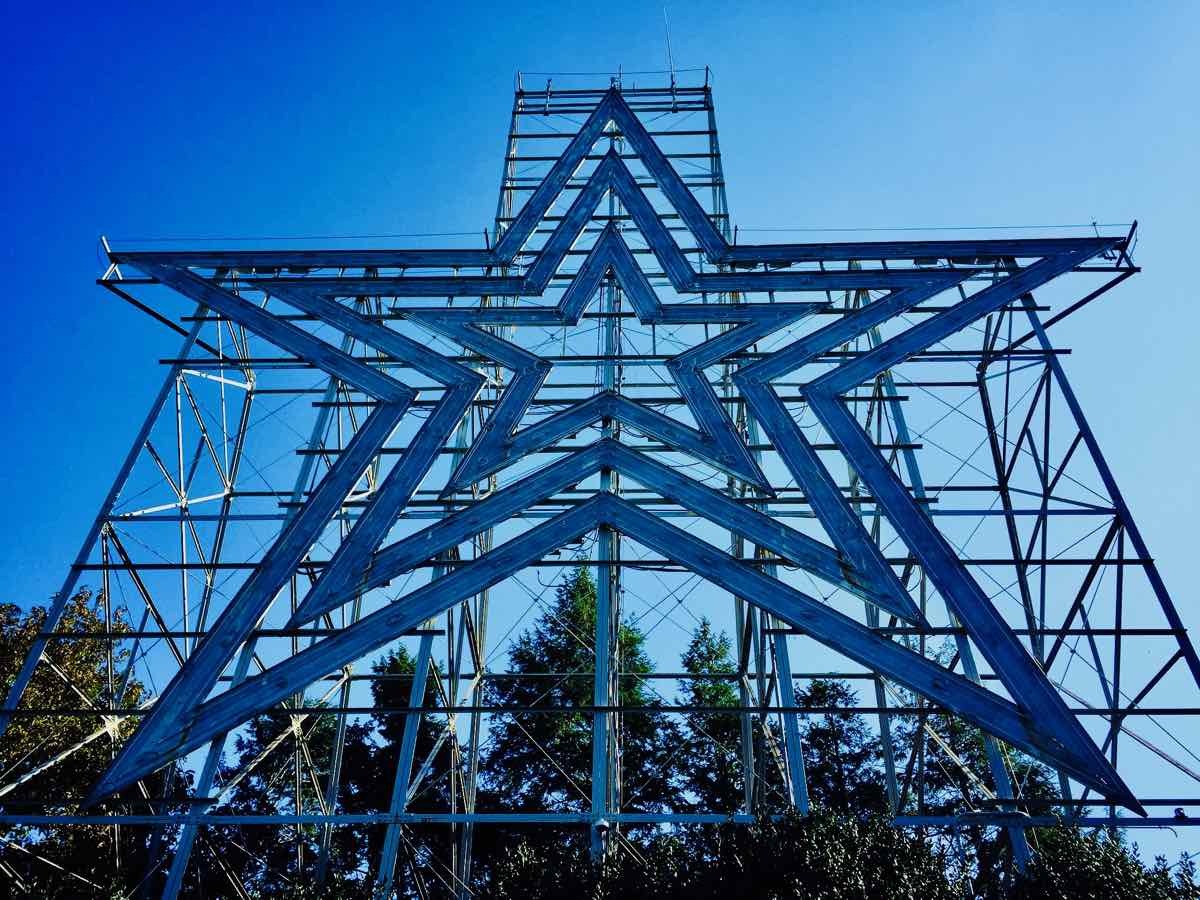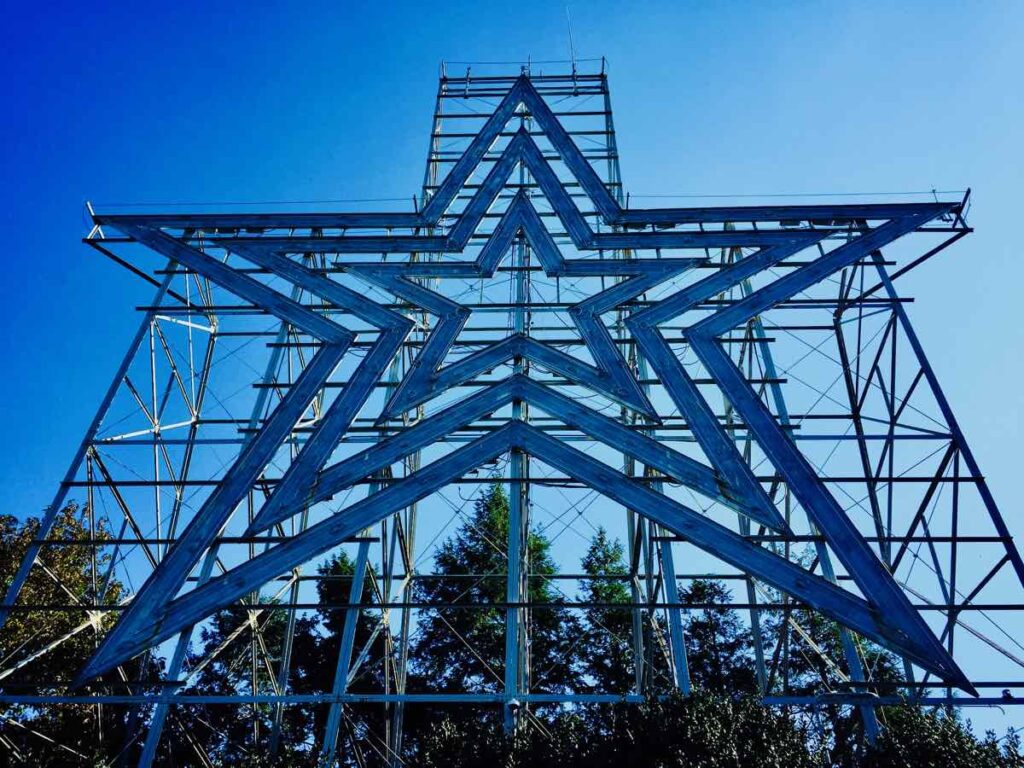 The Roanoke Star (aka the Mill Mountain Star) has been shining over the city since it was constructed in 1949. It is the largest, free-standing, man-made, illuminated star in the world and is visible from downtown.
Mill Mountain is a fun destination for a close look at the 88.5-foot metal star towering over you. A platform in front of the star offers beautiful views of the downtown and the Blue Ridge Mountains beyond.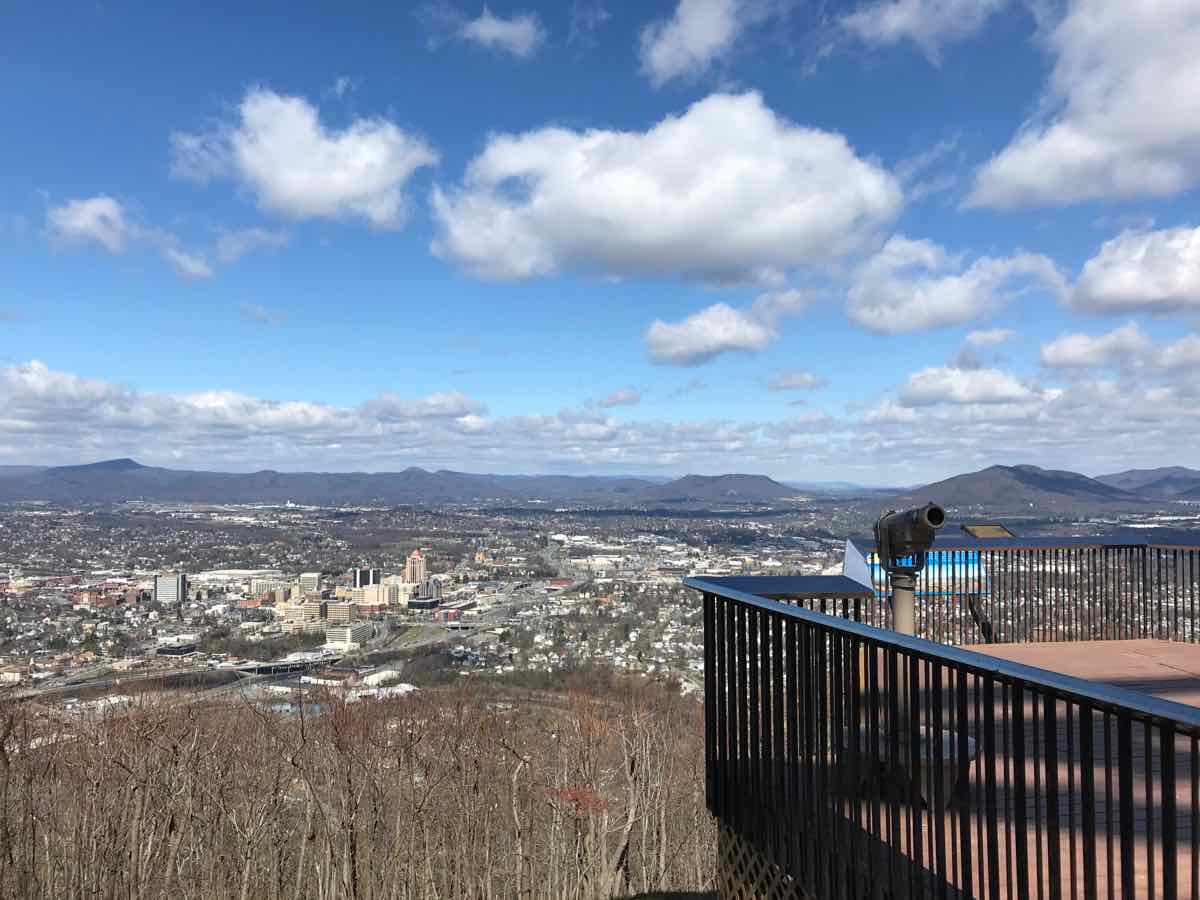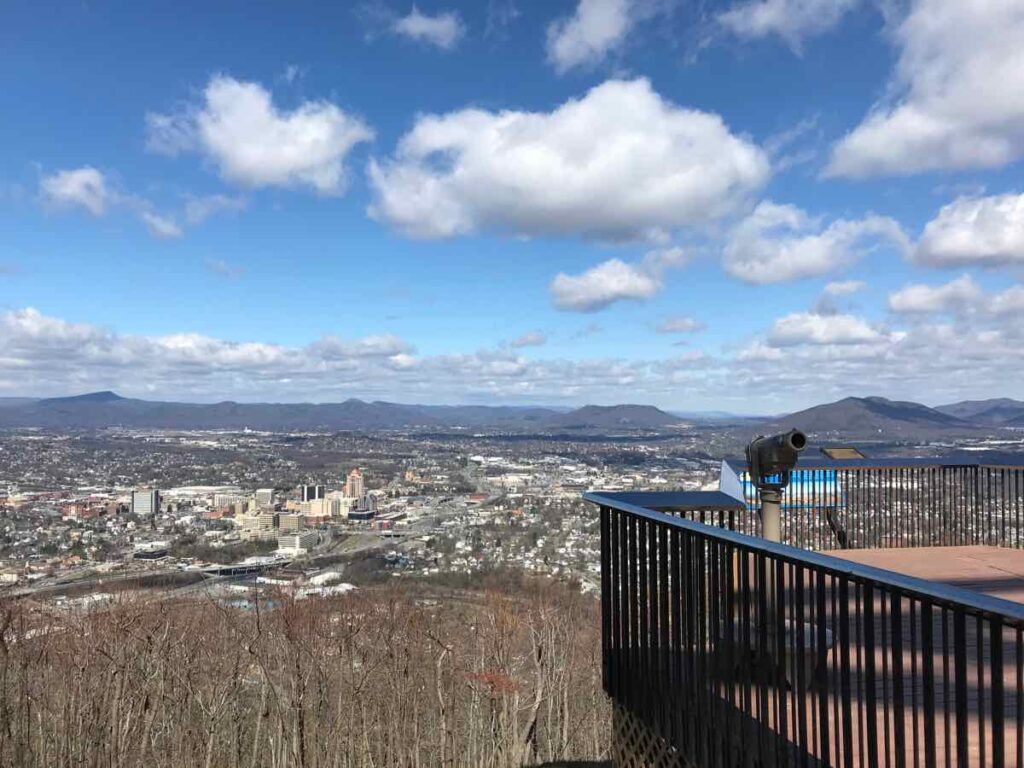 Mill Mountain Attractions
Near the star, the Mill Mountain Zoo is home to snow leopards, red pandas, and a new conservation program for Red Wolves. At the Mill Mountain Discovery Center, kids can attend nature programs and everyone can enjoy the wildflower garden and animal exhibits.
You can reach the star overlook via a paved road or hiking and biking trails. A network of mountain biking trails on Mill Mountain connects to the paved Roanoke Valley Greenway.
Virginia Museum of Transportation
The Virginia Museum of Transportation preserves and presents a truly impressive collection showcasing full-size and model trains, bus memorabilia, antique cars, and aviation. The indoor exhibits are fascinating, but wait until you step out back to the Rail Yard.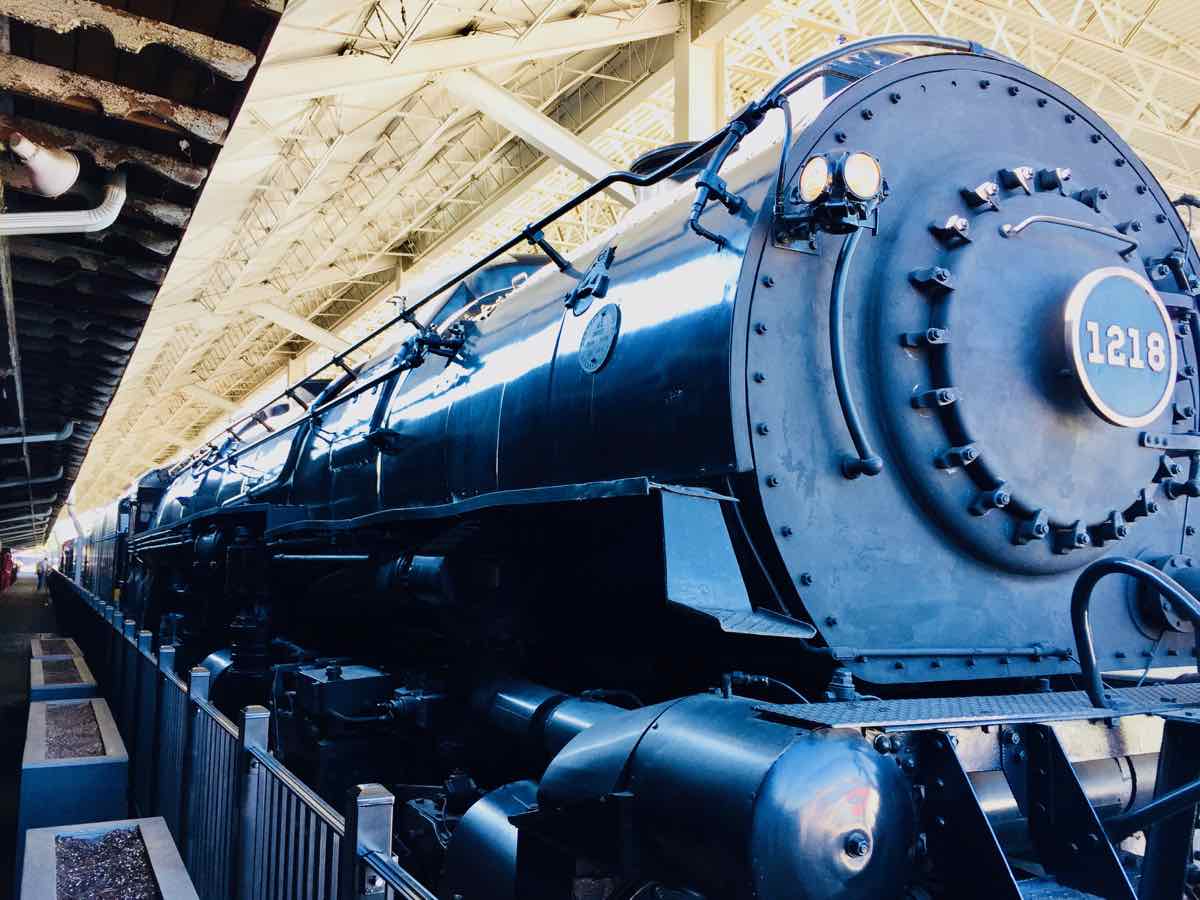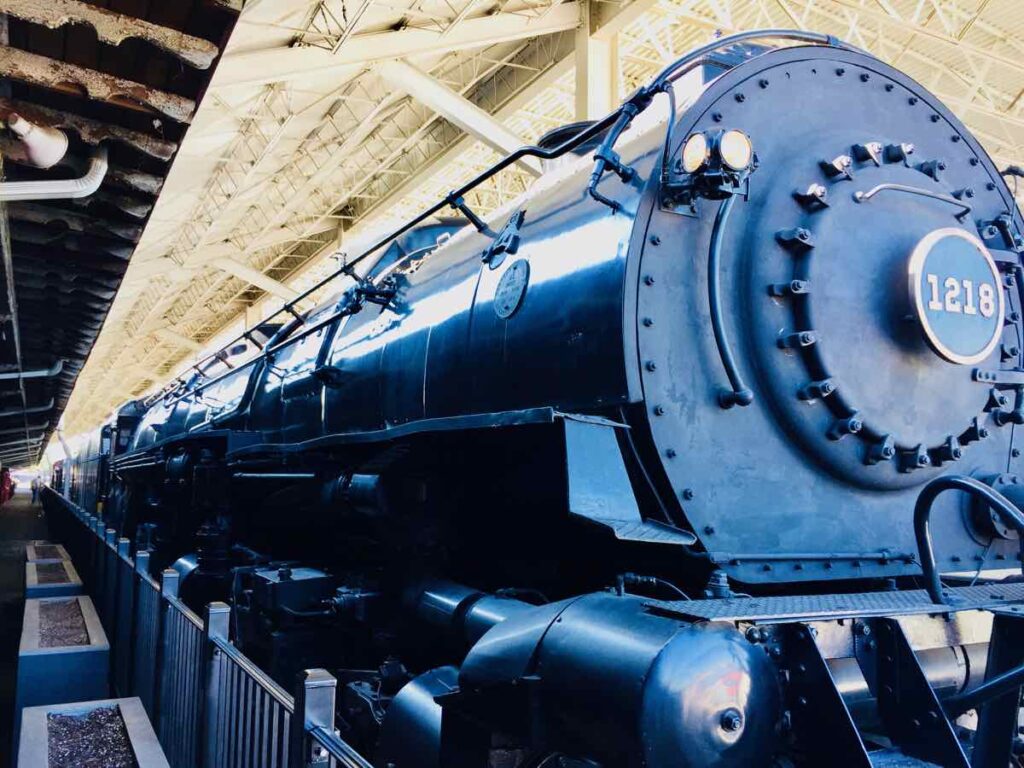 The Rail Yard is home to an awesome collection of historic steam and diesel engines, cabooses, and other rail equipment. The size of the locomotives looming above as you stand beside them is dizzying.
The Museum of Transportation is one of the best things to do with kids in Roanoke and is a must-visit for train lovers of all ages.
Taubman Museum of Art
The Taubman Museum of Art is another impressive museum in Roanoke's collection (the city boasts several in the downtown area). The building's dramatic exterior evokes the unique attributes of Roanoke's valley and mountain setting.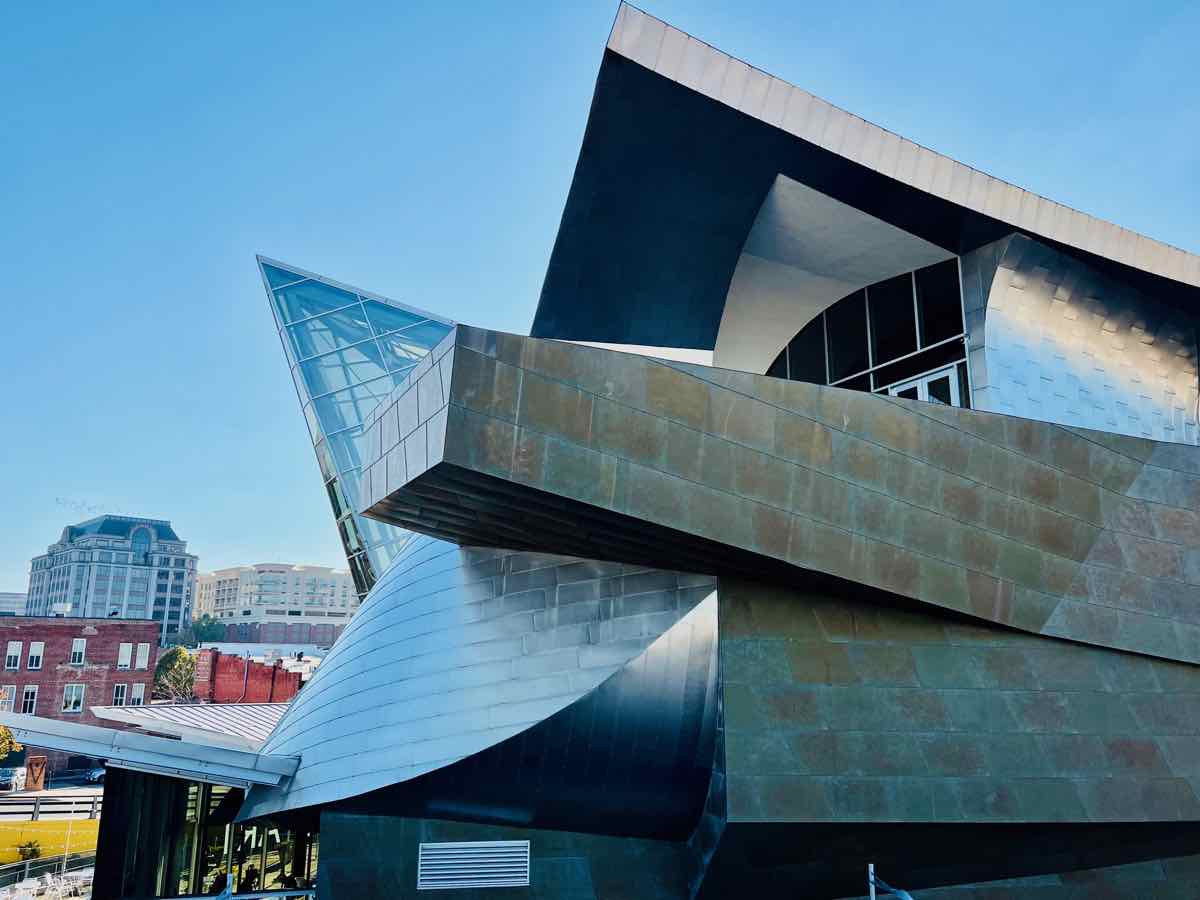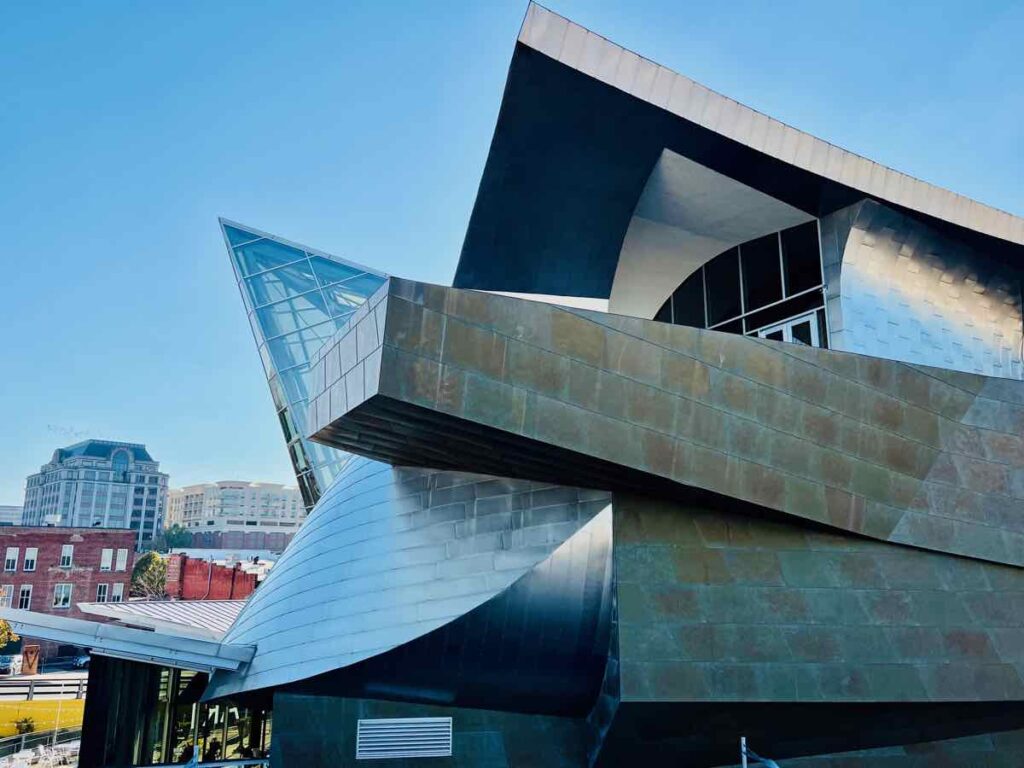 Inside, a bright three-story atrium displays changing sculptures floating above the ticket desk. Changing and permanent exhibits fill the museum's three floors, along with a cafe and educational space.
The Taubman Museum's permanent collection includes a range of works from American artists like Norman Rockwell and Winslow Homer plus contemporary and regional art. Don't miss the Judith Leiber collection of ornate handbags.
Center in the Square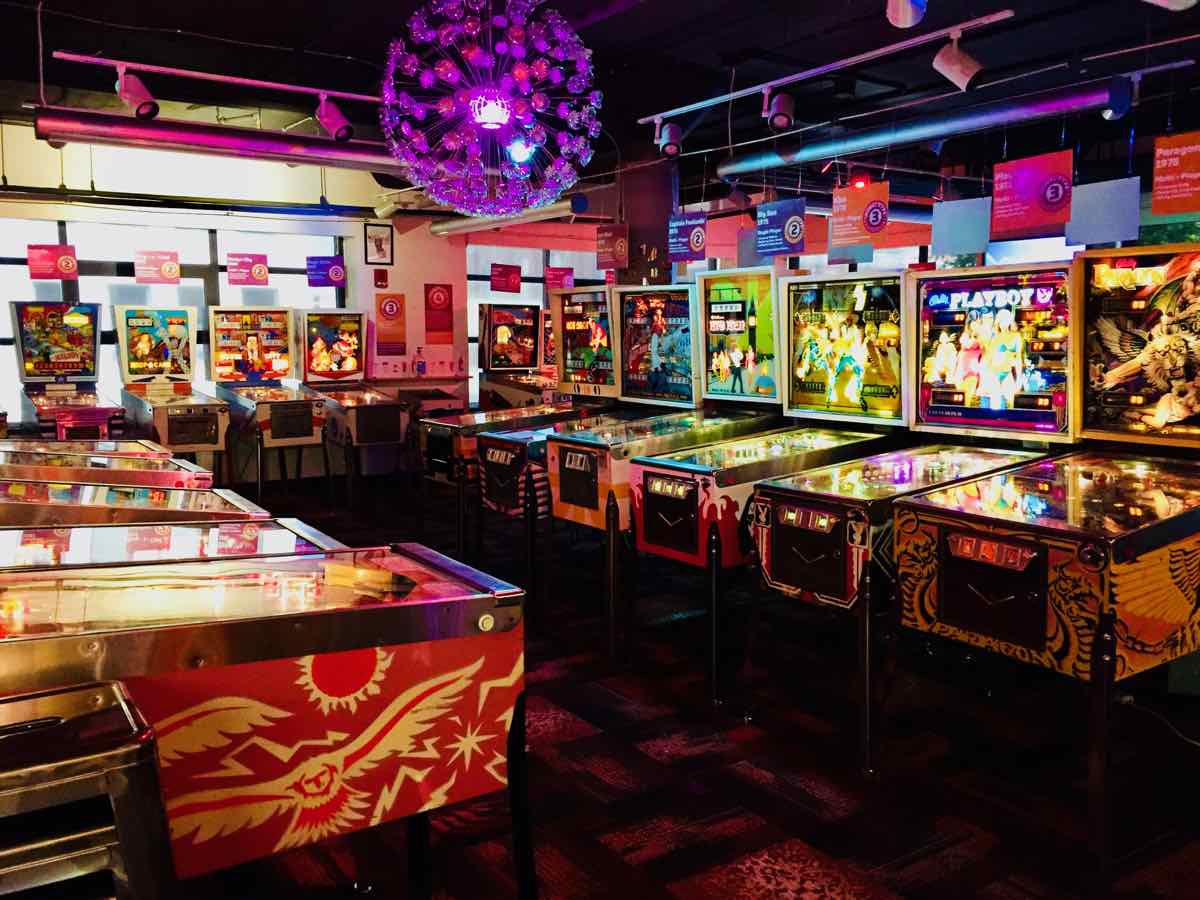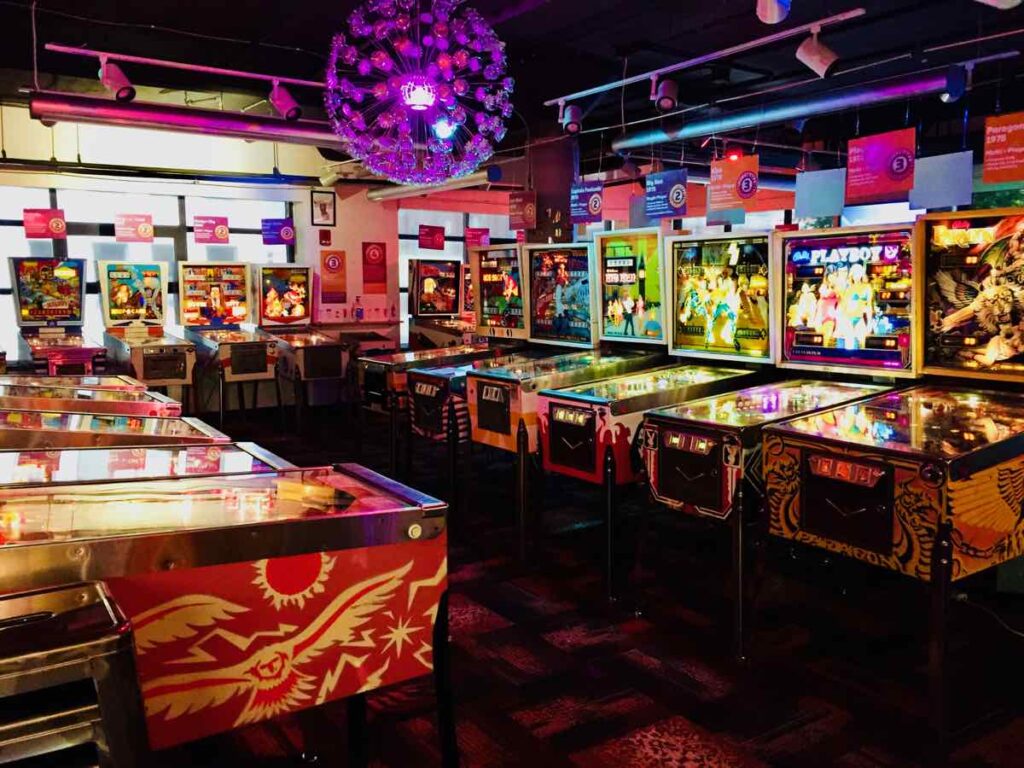 Families looking for kid-friendly things to do in Roanoke will find plenty of fun at the Center in the Square, in the downtown market area. The Center houses an eclectic collection of small museums and interactive spaces including:
Our favorite, the Roanoke Pinball Museum, houses a cool collection of more than 50 pinball machines from the 1948's Screwball to modern games. You can check out the collection for free, or enjoy a day of play for $13.50 (less for kids).
The Science Museum of Western Virginia is a fun place for kids with interactive exhibits about the living river, parakeets, the human body, and more.
Roanoke Valley Visitor Center
The Roanoke Valley Visitor Center, located in a historic train station, offers regional maps, brochures, and helpful advice. Allow time to visit the Loewy Gallery and the History Museum of Western Virginia. Raymond Loewy is known as the Father of Industrial Design, and the gallery collection highlights his beautiful and functional designs.
The O. Winston Link Museum features a poignant display of Winston Link's photographs documenting the final days of Norfolk and Western Railway steam engines. The Visitor Center also has a great view of the art museum and the trains passing by out back.
Black Dog Salvage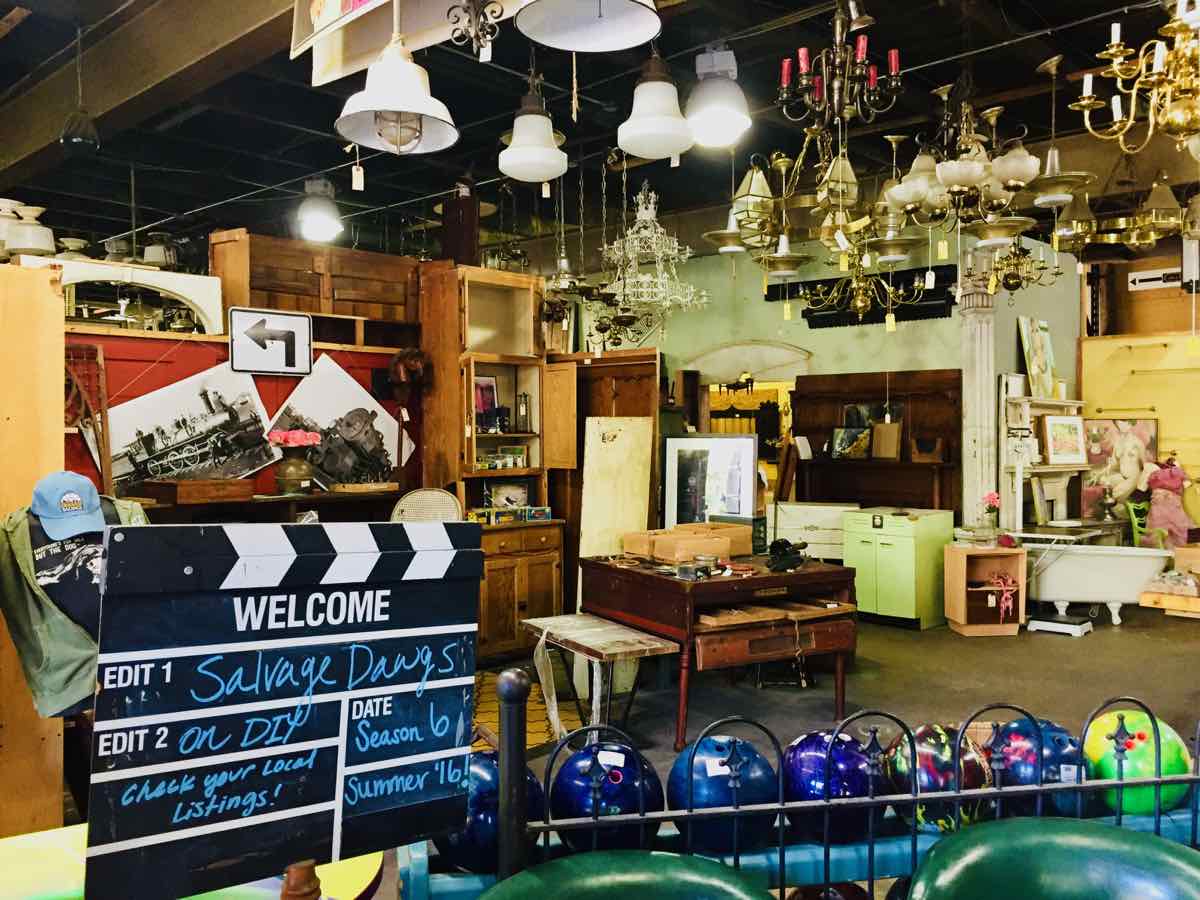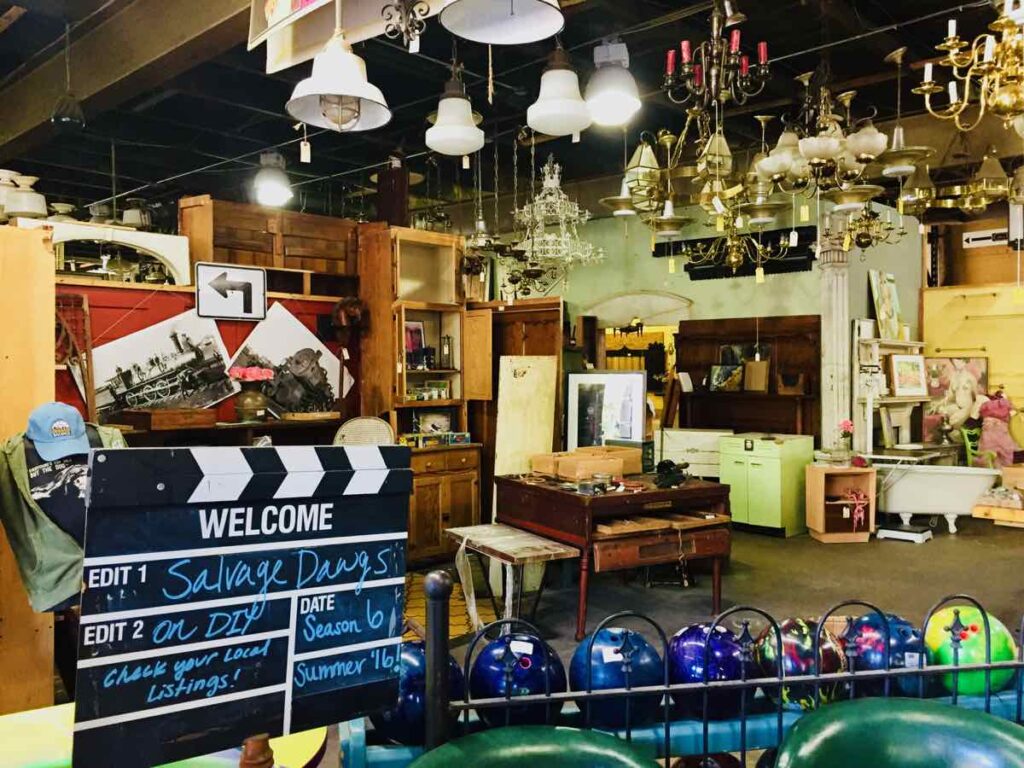 A visit to Black Dog Salvage is one of the top things to do in Roanoke for fans of the popular TV show Salvage Dawgs. Even if you don't watch the show, you'll find a lot to love at this eclectic shop.
The architectural salvage business mixes building components and unique home decor. Shop for everything from full-size fire surrounds and restored furniture to art and gift items in a sprawling space near Memorial Bridge.
Great Roanoke Restaurants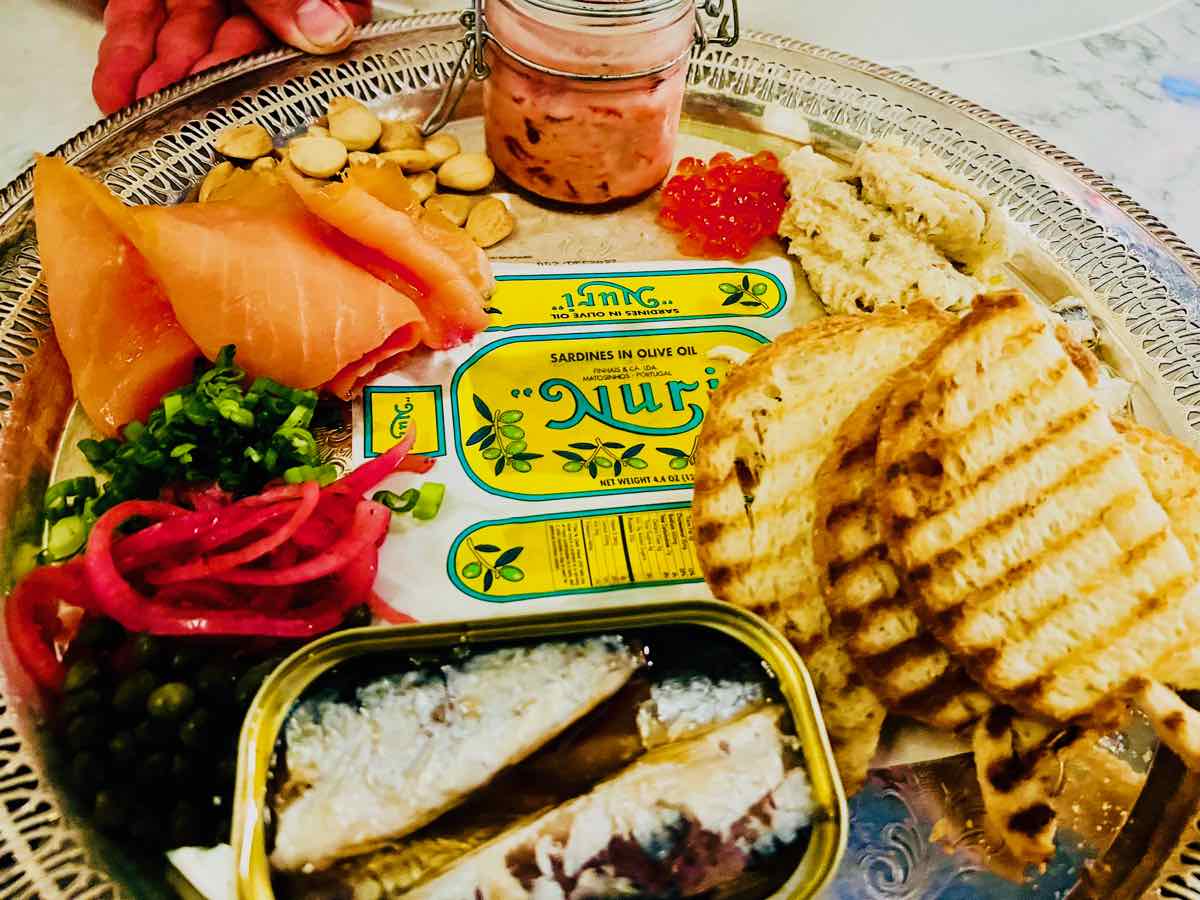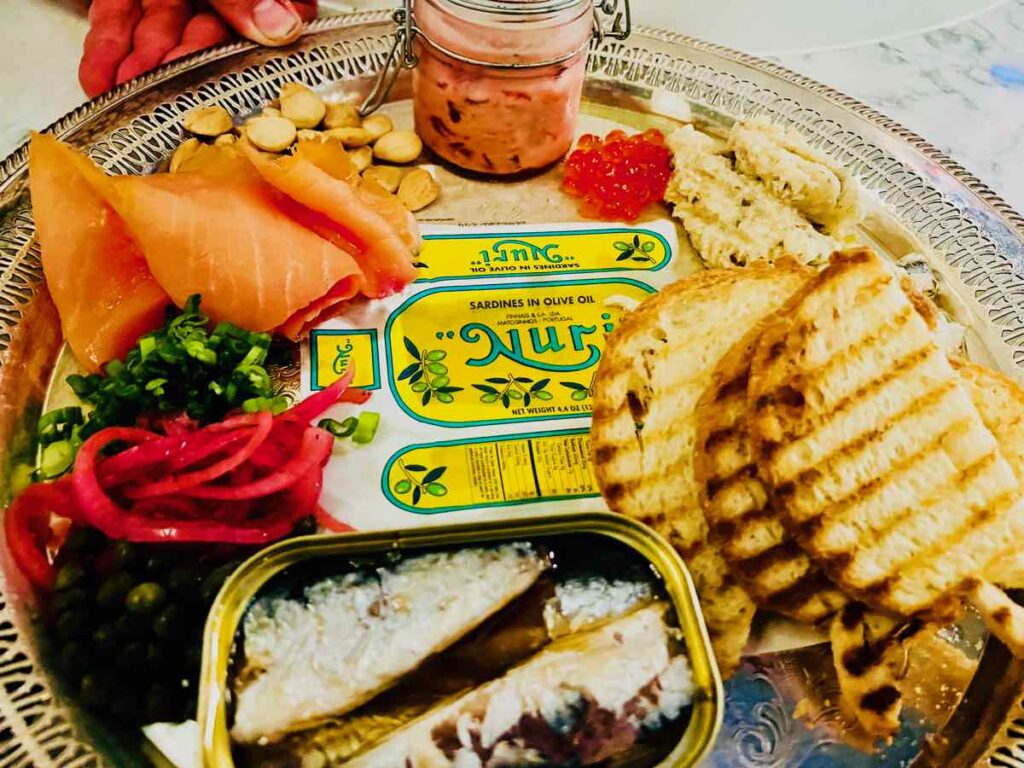 Visitors will find a tasty range of Roanoke restaurants to choose from both in the downtown area and surrounding neighborhoods. Here are some of the places to eat in Roanoke that we have enjoyed.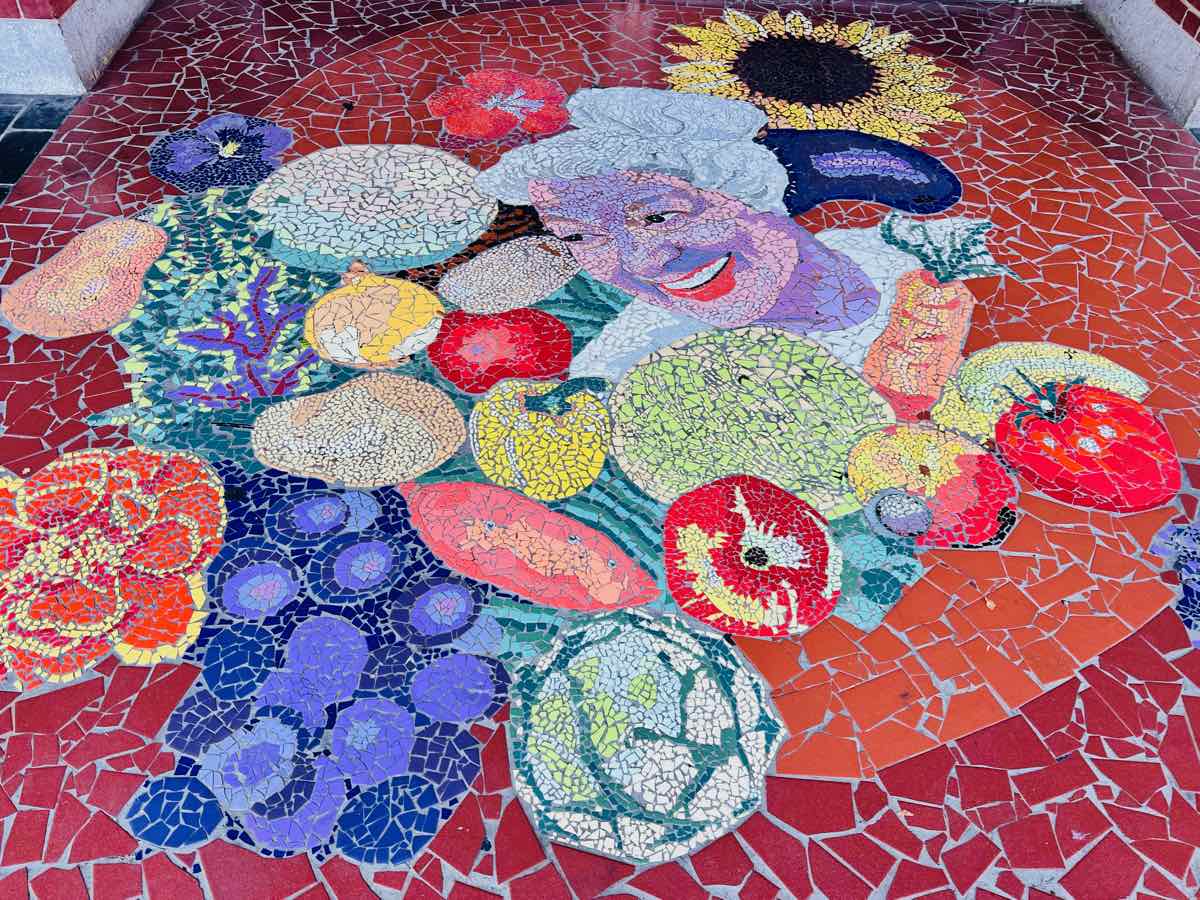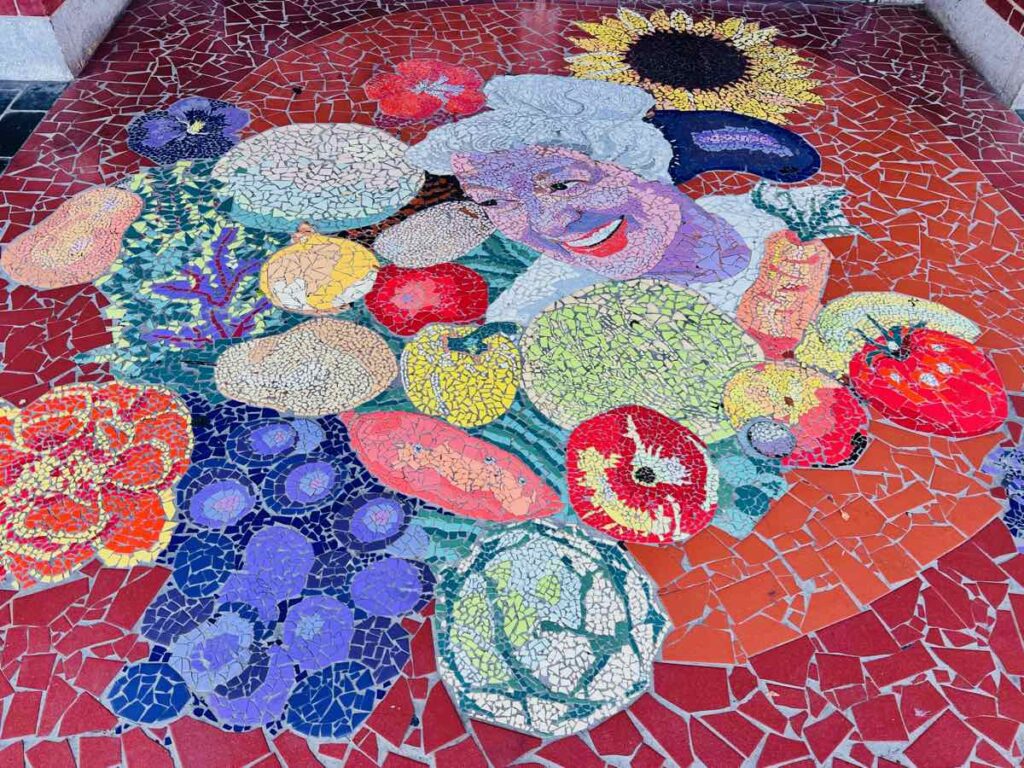 Downtown Roanoke Breweries
There are several great Roanoke breweries in the downtown area.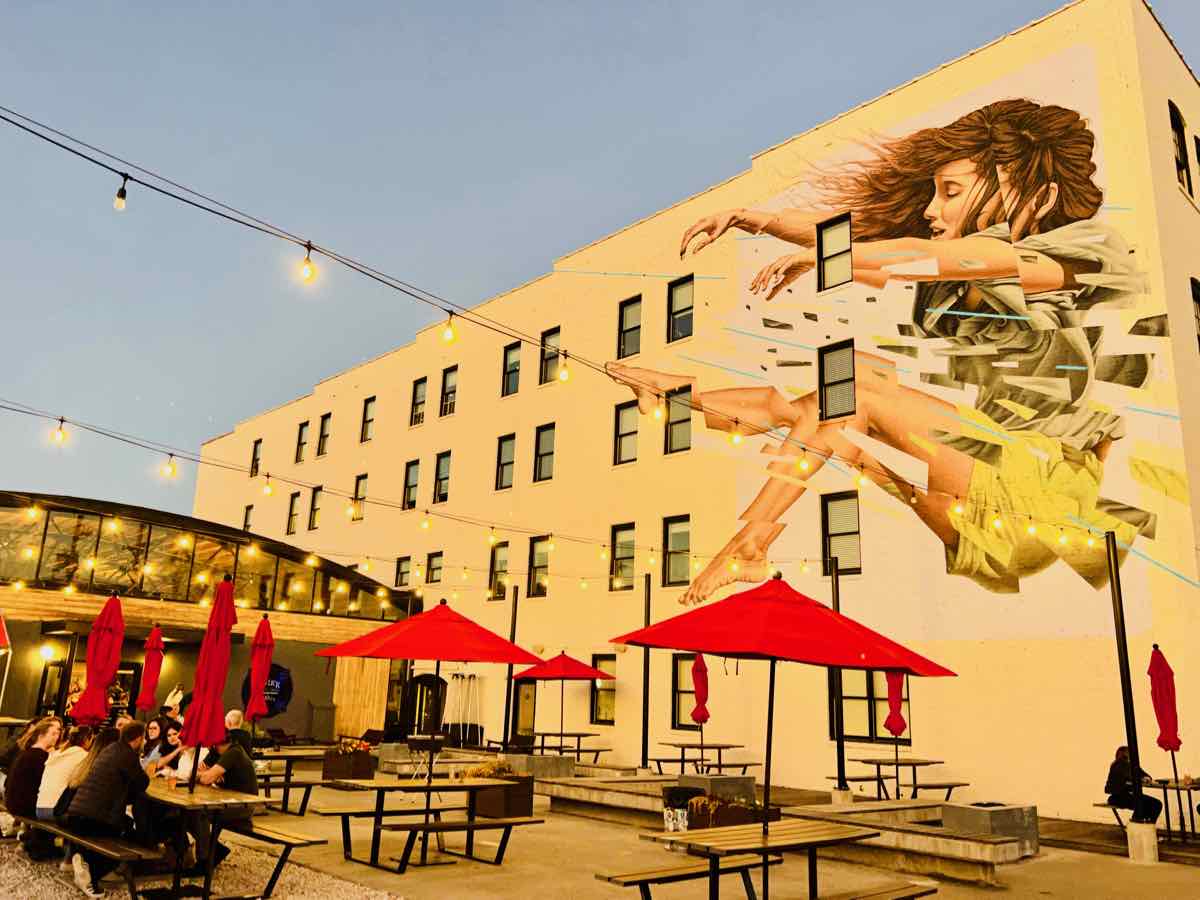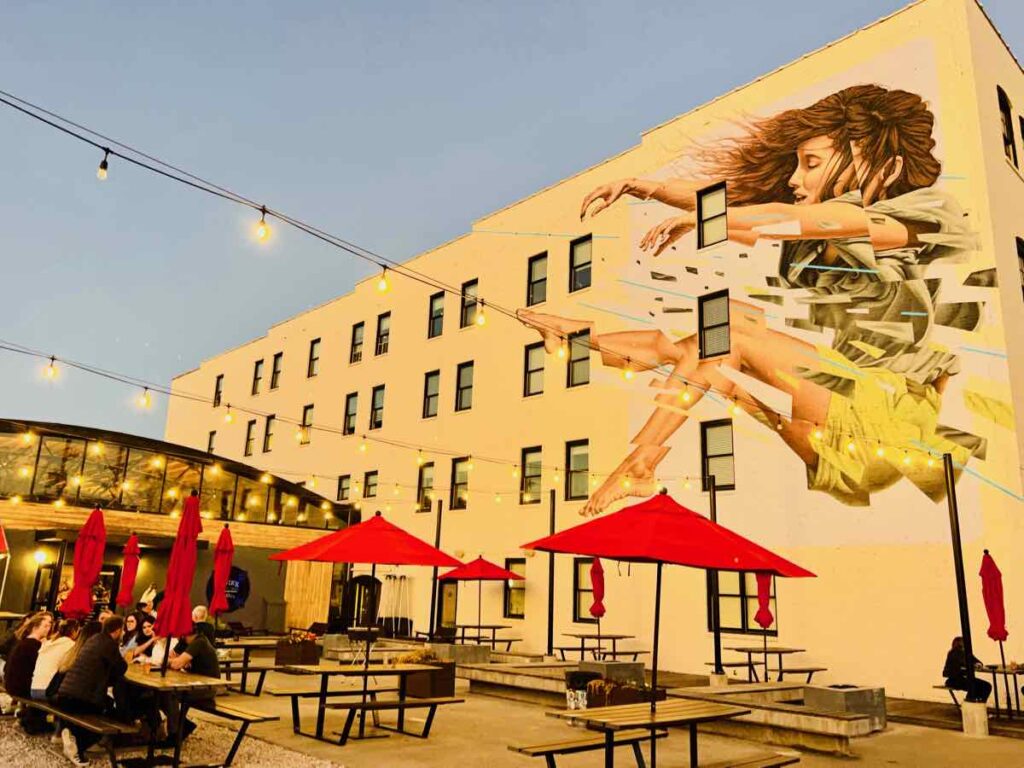 Check our complete guide to Virginia's Blue Ridge Cheers Trail for more Roanoke area breweries.
Unique Roanoke Shops
Unique downtown shops help make Roanoke a fun getaway destination. Allow time to browse and you're sure to come away with special finds or the perfect gift. Here are some of the Roanoke shops and boutiques to check out.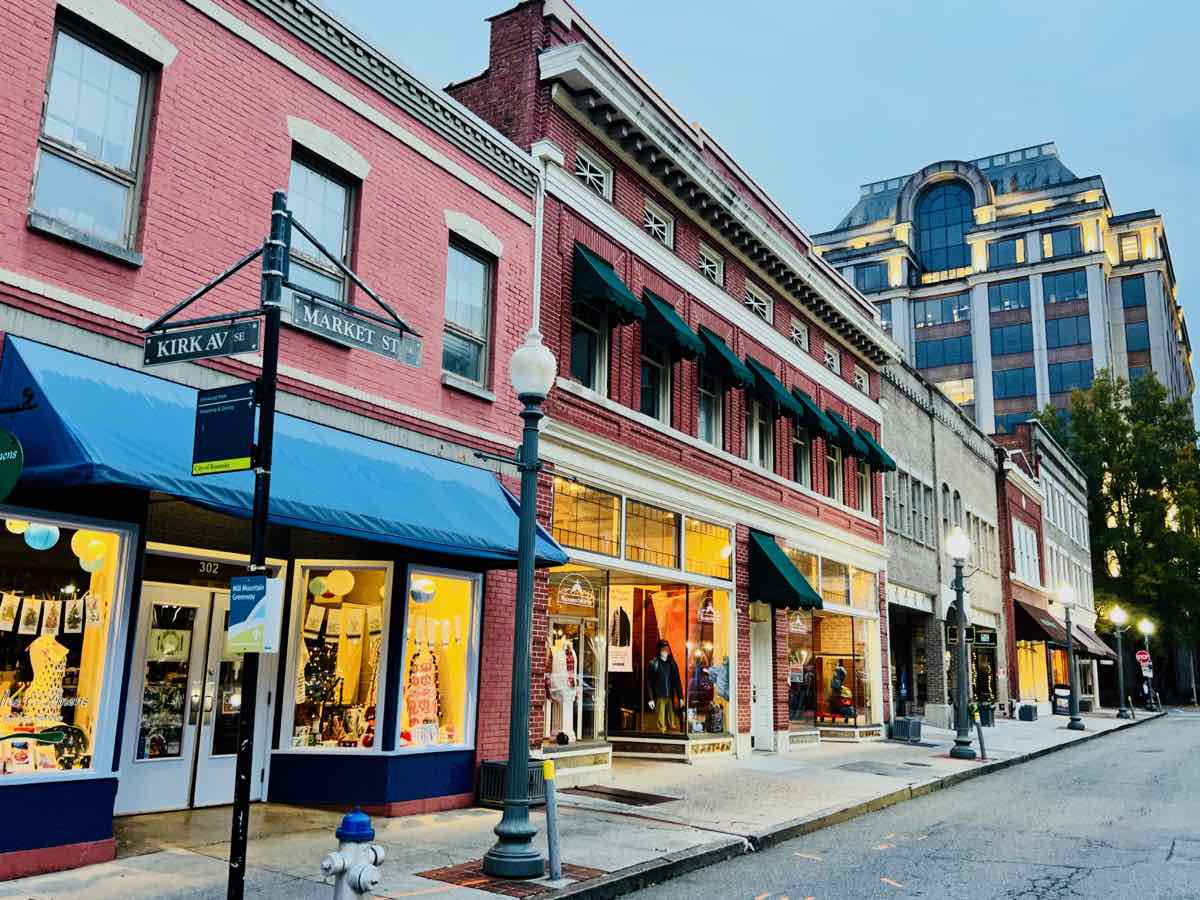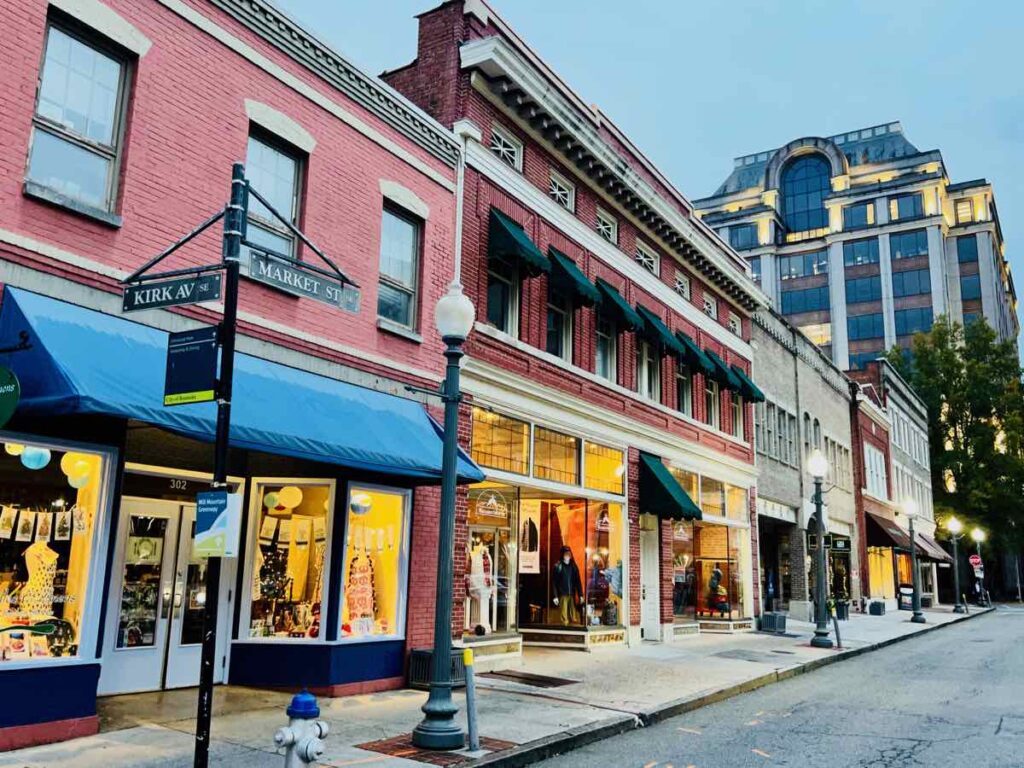 More Things to Do in Roanoke and Virginia's Blue Ridge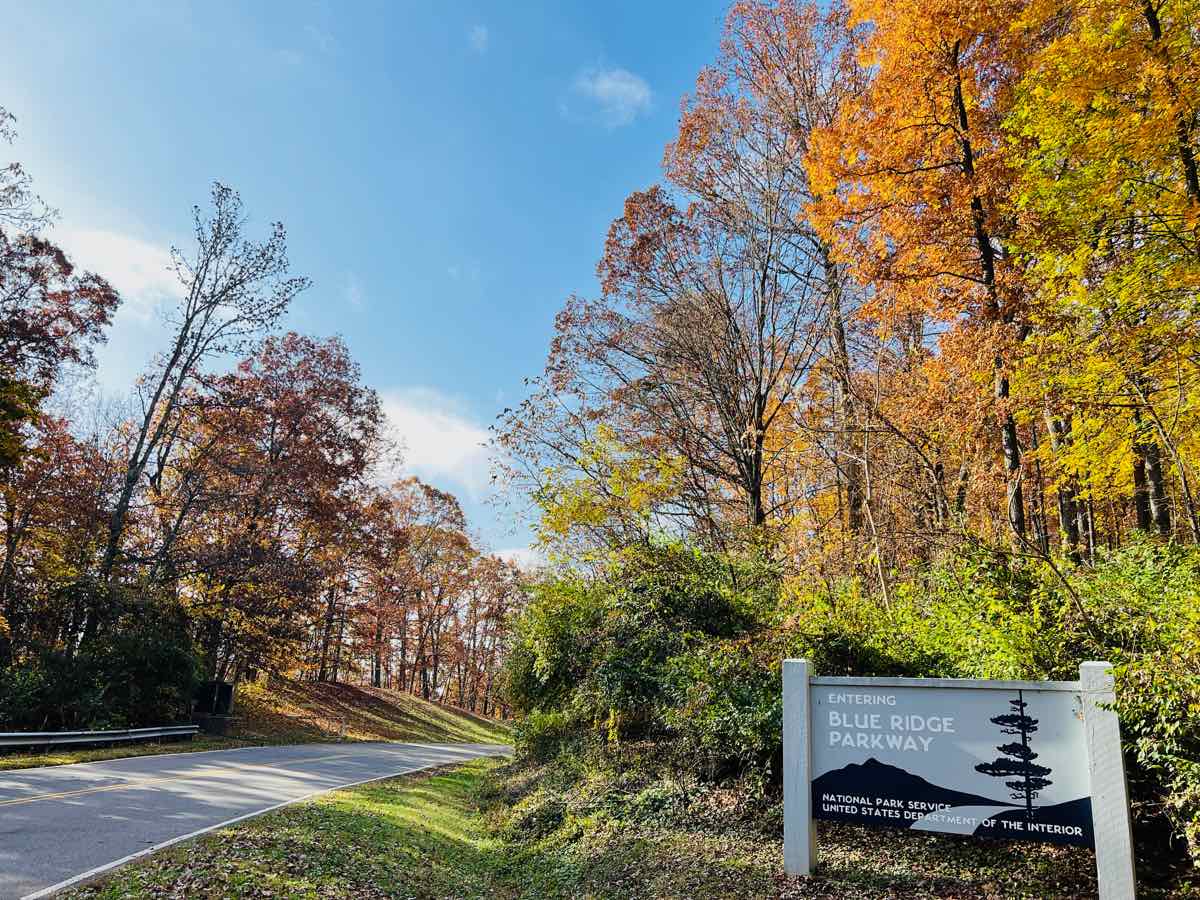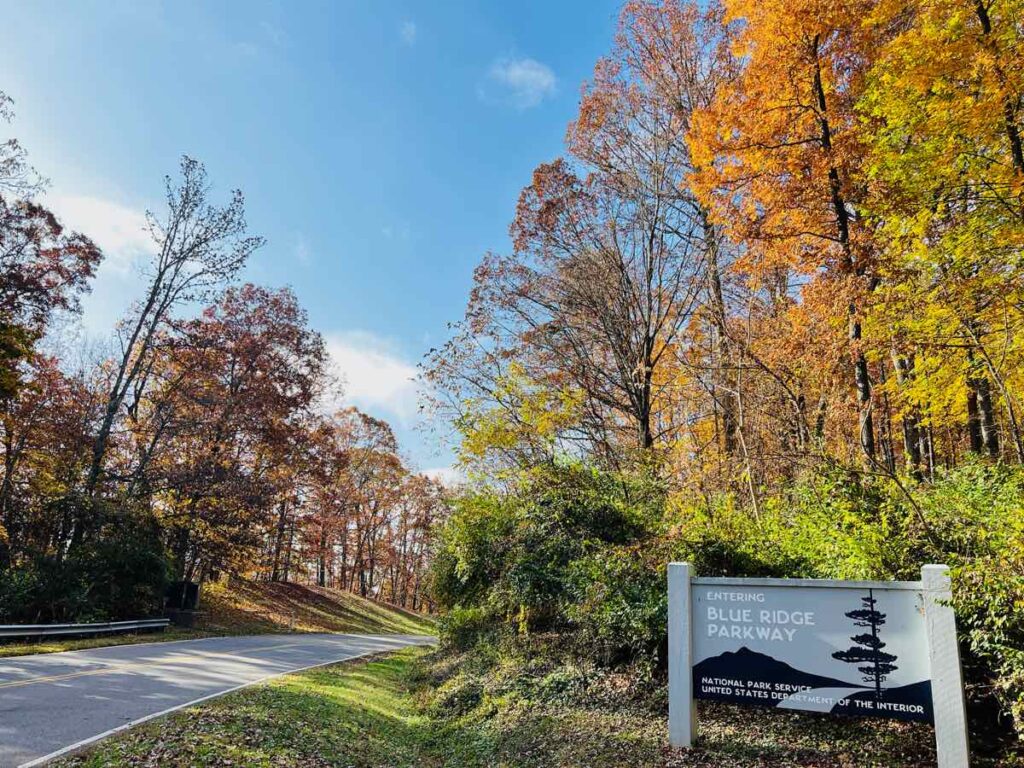 Roanoke is a wonderful base for exploring Virginia's Blue Ridge region. The Blue Ridge Parkway passes just east of Mill Mountain, and the city is less than an hour from Virginia Tech and the Blacksburg area.
Roanoke Area Outdoor Activities
Roanoke offers easy access to Outdoor Activities in Roanoke including:
Iconic sections of the Appalachian Trail like McAfee Knob are close by. There are also easy hiking and biking trails near the Roanoke River and other local parks.
Roanoke is one of the best destinations for mountain biking on the east coast, with acres of dedicated trails at Explore Park, Carvins Cove Natural Reserve Area, Mill Mountain, and more.
Just an hour from downtown, Smith Mountain Lake is one of the most beautiful spots for boating and paddling in Virginia.
Booker T Washington National Monument
Visit the Booker T Washington National Monument to learn about the early life and lasting impact of the great African American leader. Washington was born a slave and spent his early years toiling on this Virginia plantation.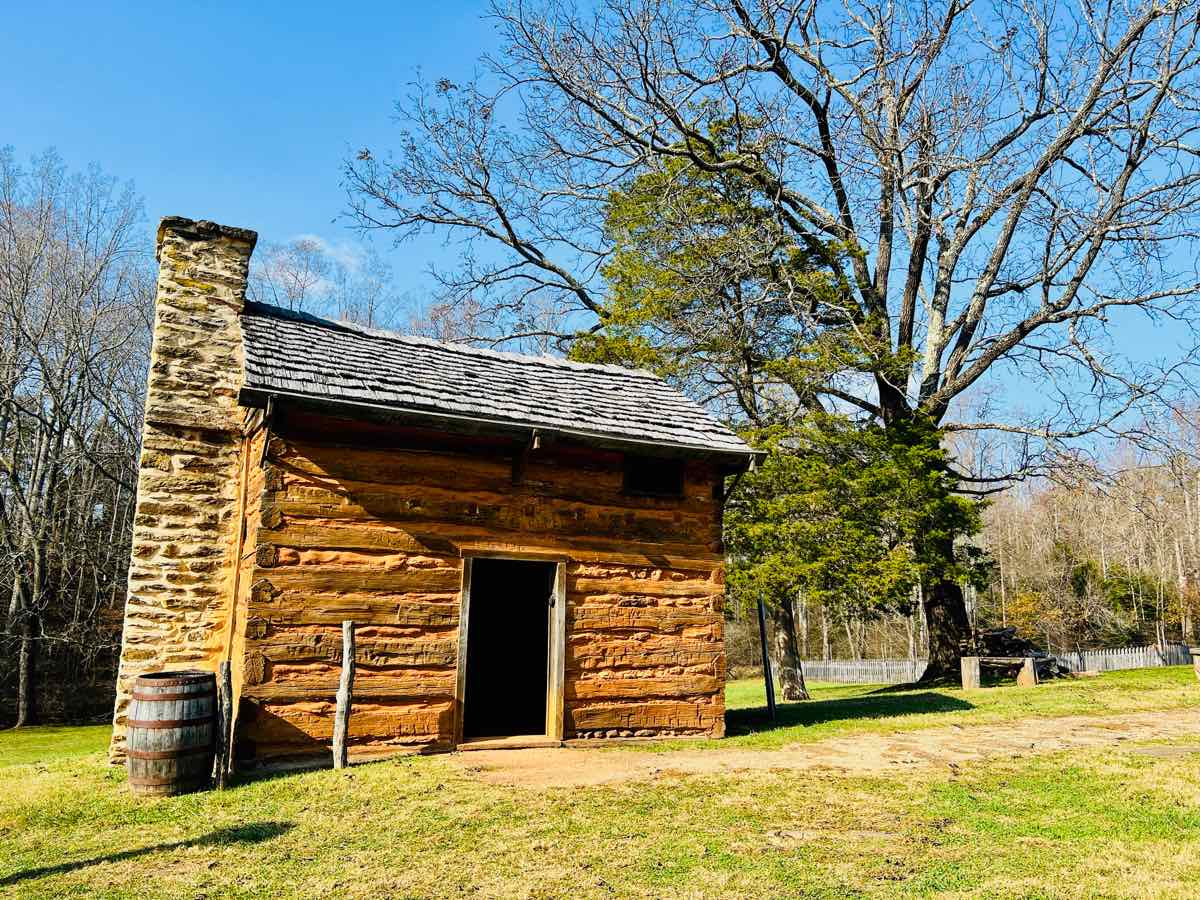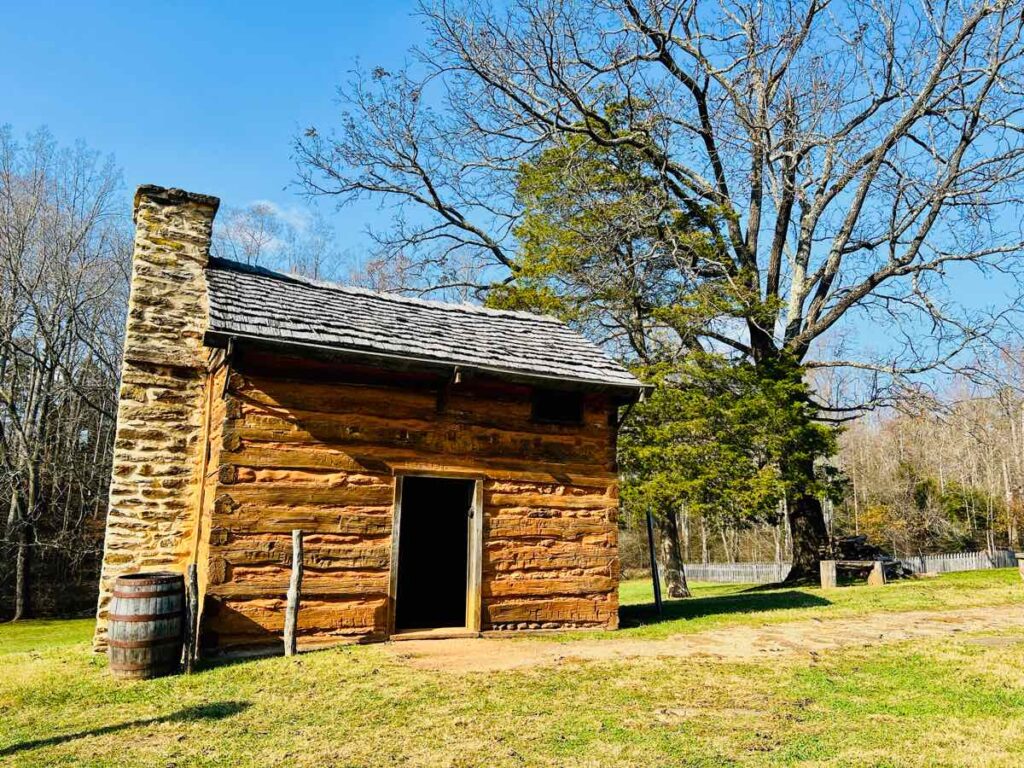 After learning of their freedom in 1865, Washington's family moved to West Virginia where he worked tirelessly to educate himself. He later became the first President of the Tuskegee and Normal School, and his oration and writings made him one of the most influential African Americans of his era.
Visitors to the Booker T Washington National Monument can see the buildings and walk the paths that he once walked as a slave. Don't miss the short video in the Visitor Center, which is an excellent introduction to the site and the man.
Visiting Roanoke Virginia
Roanoke is about a 4-hour drive from Washington DC via Route 81. Amtrak offers twice daily train service right to downtown. Amtrak is a fun and relaxing way to travel from Washington DC, Baltimore, and New York City for a relaxed car-free getaway.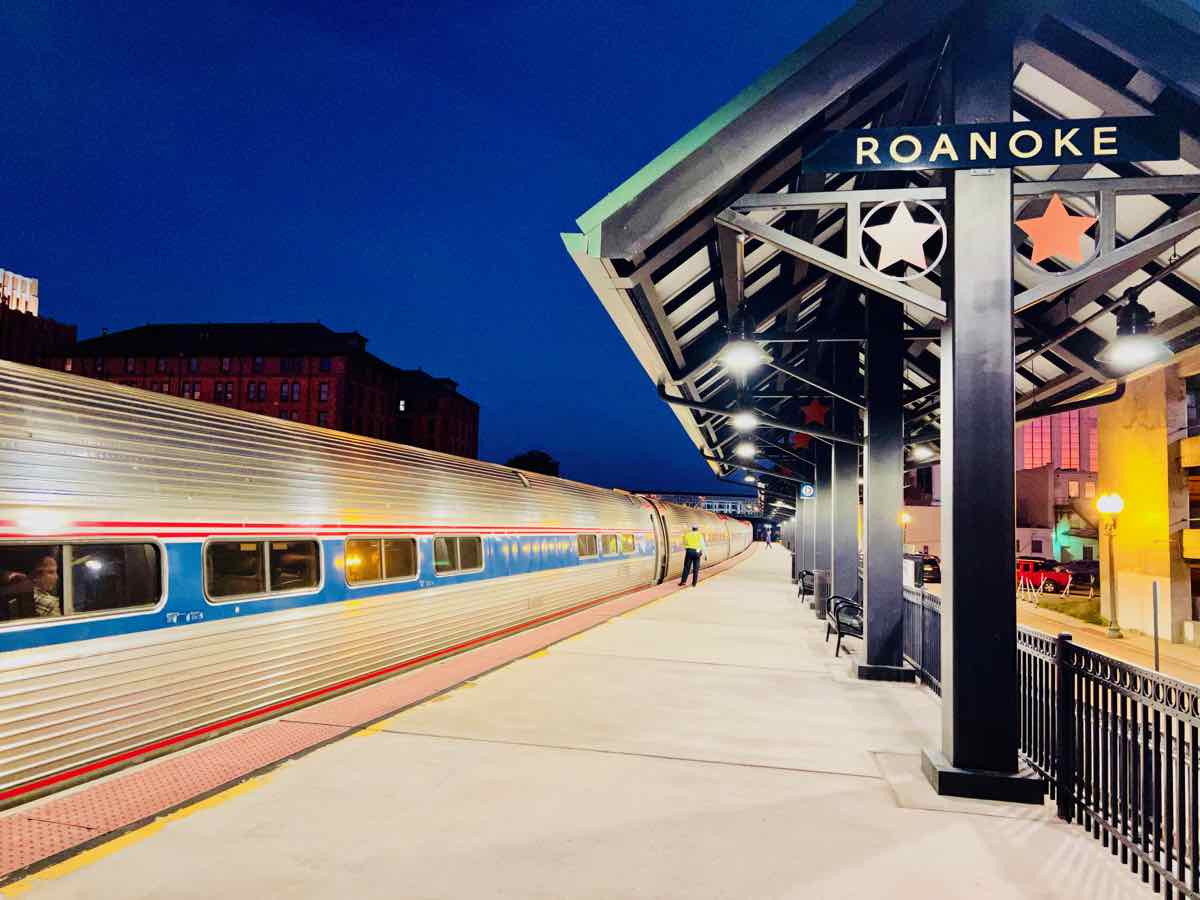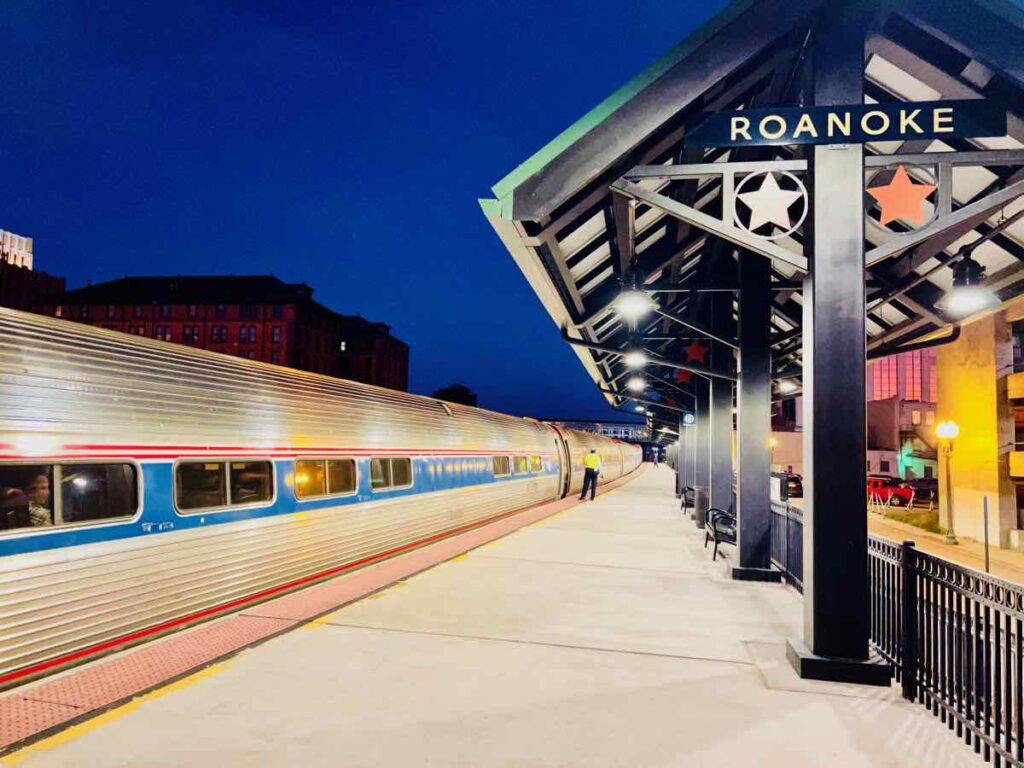 There are so many things to do nearby. We recommend staying a few nights when you visit the Blue Ridge region. Roanoke can anchor a road trip through Southern Shenandoah Valley to Northern Shenandoah Valley. Or stay in the city at the start of a road trip through Southwest Virginia.
Learn more at Visit Virginia's Blue Ridge: web | Facebook | Twitter | Instagram | Pinterest
Follow us on Facebook, Twitter, Pinterest, and Instagram for more fun travel in and from Northern Virginia.
Portions of our trips to Roanoke were hosted by Visit Virginia's Blue Ridge tourism.