The Old Brogue Irish Pub offers tasty fare in a cozy indoor space and bright patio in Great Falls Virginia. One of our favorite pubs in Northern Virginia, the Brogue is an ideal stop after a visit to nearby Great Falls Park. Combine your visit with a scenic drive through Great Falls and a hike at one of several parks, and you have a perfect day trip from DC.
The Old Brogue is a comfortable spot to relax with a pint of Guinness and enjoy a meal. Diners can grab a table by the fireplace on the porch, sit in the booth-filled pub, or find a sunny spot on the patio. Or order your meal to go and enjoy the same great food at home.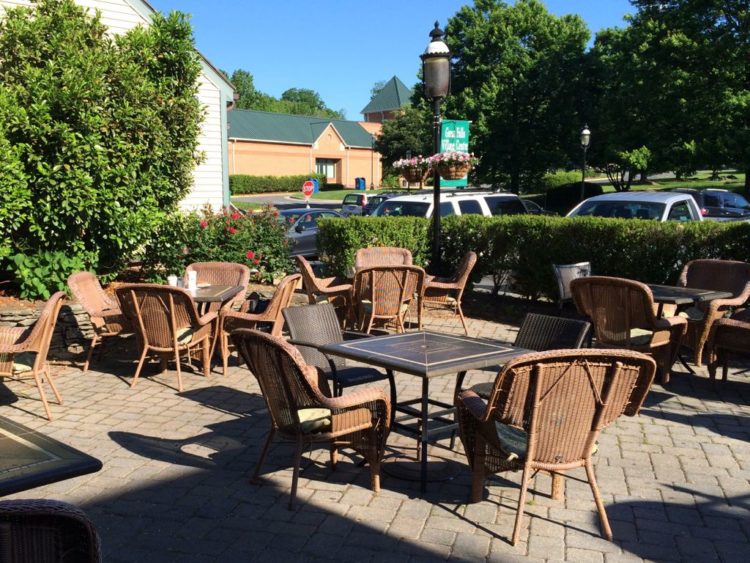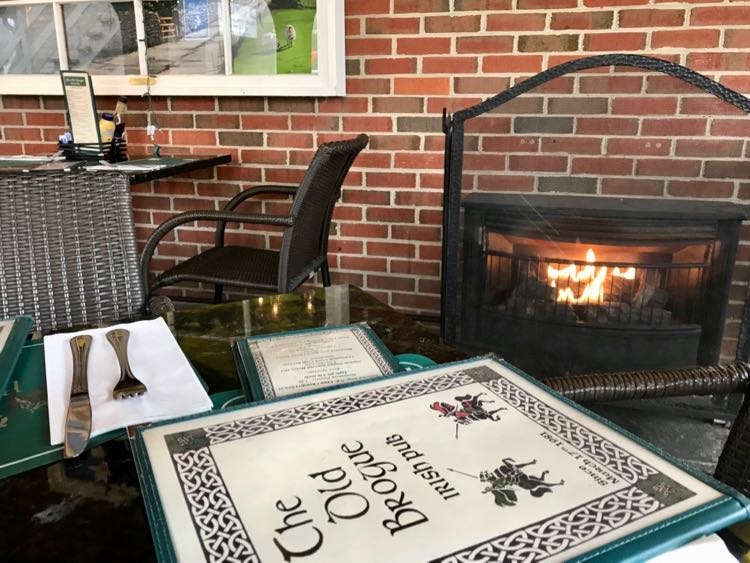 What to Order at The Old Brogue
The menu at The Old Brogue offers a nice selection Irish and American favorites. The Irish Banger Rolls, served with a spicy whole grain mustard sauce, is our favorite appetizer. Irish Beef Stour Chili is another good bet, along with the daily specials.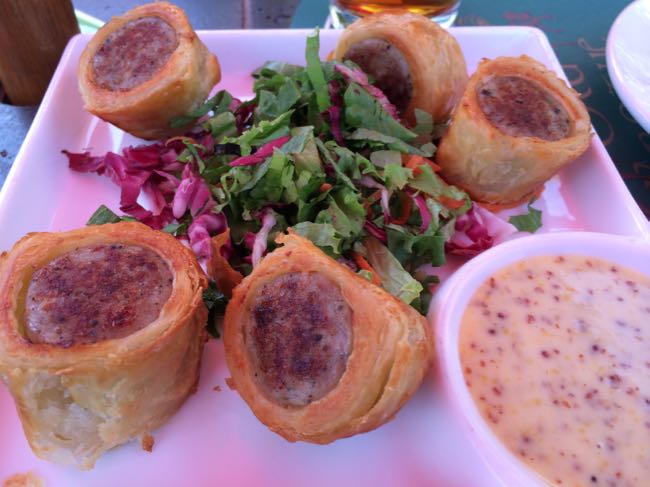 Main dishes are generous and satisfying. The Old Brogue does a great job with traditional Fish and Chips. Two sizeable chunks of fish are encased in crunchy, not greasy, pastry accompanied by coleslaw, fries, and tartar sauce. It is hard to pass up the big Irish Beef Pie on a cold winter day, and we rarely do.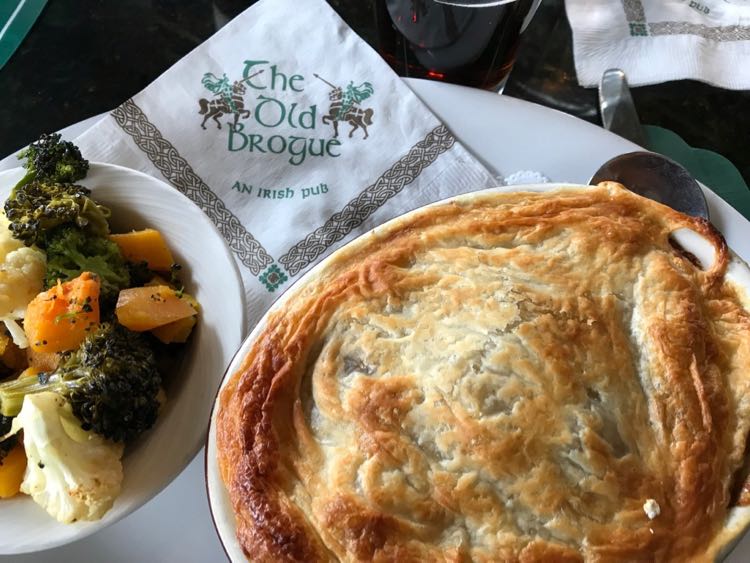 On warmer days, we're drawn to The Old Brogue salads. The Blackened Salmon Salad features a large salmon filet over a bed of greens with mandarin oranges, dried cherries, and Gorgonzola. Vegetarians should consider the Warm Butternut Squash Salad or the Quinoa Spinach Salad.
Excellent burgers, sandwiches, meaty dishes, more Irish specials, and a few pastas round out the menu. Weekday specials, like Monday Burger Night, are a good deal and there are generally more daily specials on offer.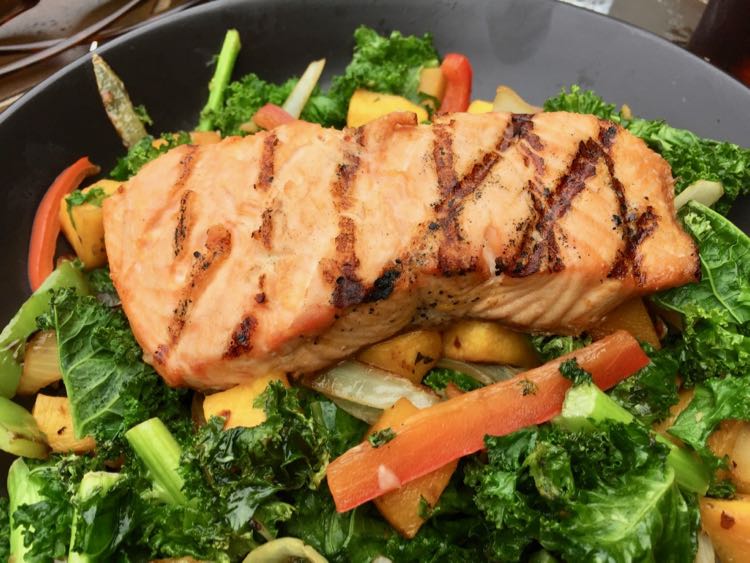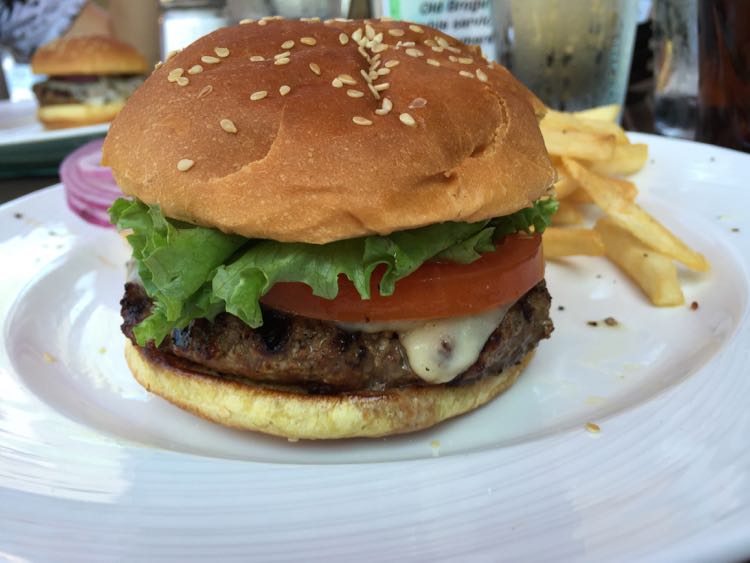 If you still have room, you'll find plenty of decadent desserts on the menu. Our top choices are the homemade Bread Pudding and the Guinness Chocolate Cake. Yum!
Katie's Coffee Shop
Next door to the Brogue is Katies' Coffee Shop, a popular stop for coffee and breakfast. In normal times, you can enjoy breakfast by the fire in the snug dining area. Indoor dining is currently closed but you can order your breakfast to go. Katie's menu features Illy coffee, pastries, and full cooked breakfasts.
Normally, people flock to Katie's on Saturday mornings for Cars and Coffee. At the weekly event antique and classic cars, along with exotics and hot rods, line the parking lot from 6:00 – 9:00 am. Pick up a coffee and head outside to take in one of the coolest collections of cars you'll see in the DC area. Cars and Coffee is currently closed due to health restrictions, but it will return.
The Old Brogue Essentials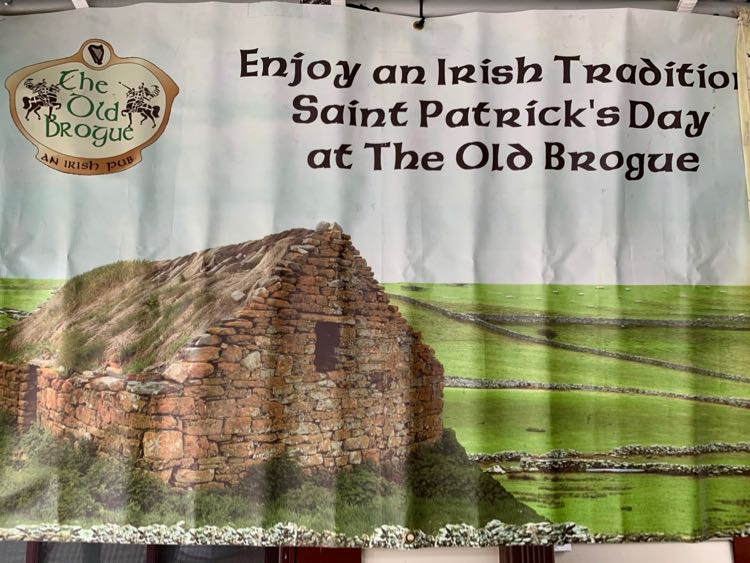 The Old Brogue is open Wednesday through Monday, 11:30 – 10:00, and Tuesday 4:30 – 10:30.
Dine in the pub, the Snuggery, or on the outdoor patios with fire pits and heaters.
Or order carryout online for pickup curbside.
Katie's Coffee Shop is open daily for carryout 8:00 – 11:30 am.
Both restaurants are at 760 Walker Road in downtown Great Falls VA.
Find a full menu and event listings on the restaurant's website and Facebook page.
The Old Brogue normally hosts regular live music and a packed St. Patrick's Day party. We look forward to the day when big events return and we can sit at the bar again.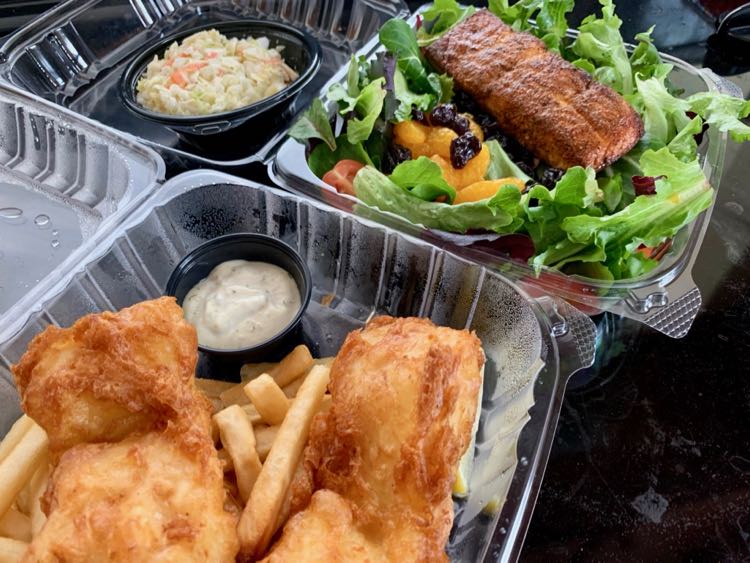 Things to Do Near The Old Brogue
The center of Great Falls is close to several beautiful parks along the Potomac River. Here are our favorite places to go before or after a visit to The Old Brogue.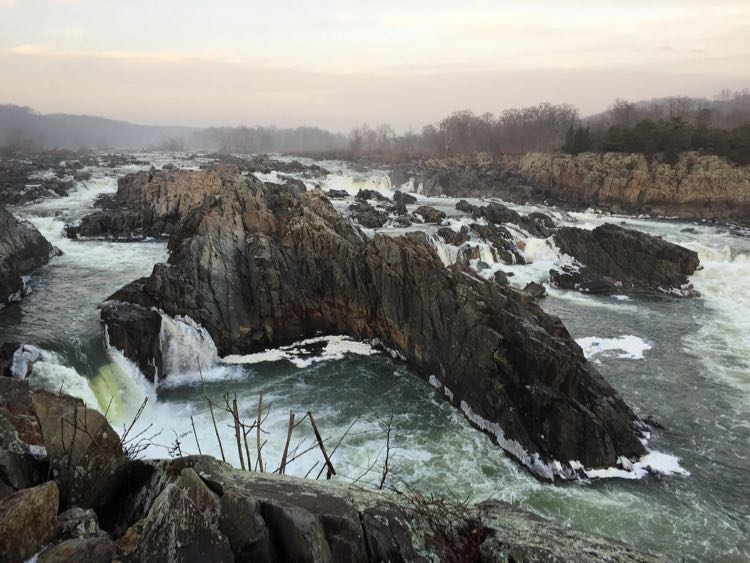 Follow us on Facebook, Twitter, Pinterest, and Instagram for more fun travel in and from Northern Virginia.