Fantasy will be easier to find during the warm days of summer 2016 as Cirque de Soleil's mesmerizing show KURIOS comes to Tysons, Virginia. We were lucky enough to see KURIOS Cabinet of Curiosities in Quebec City, so were very excited about it's appearance in our own Northern Virginia. Happily, the opening night show in Tysons was fantastic and just as fun the second time around.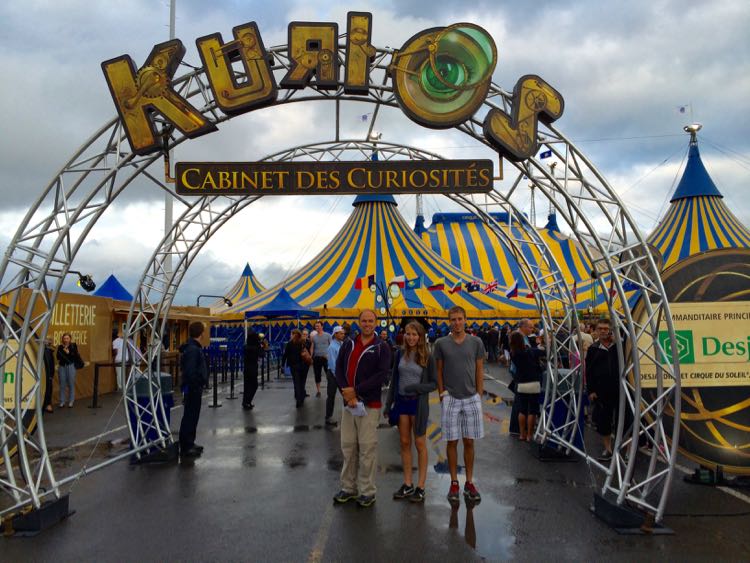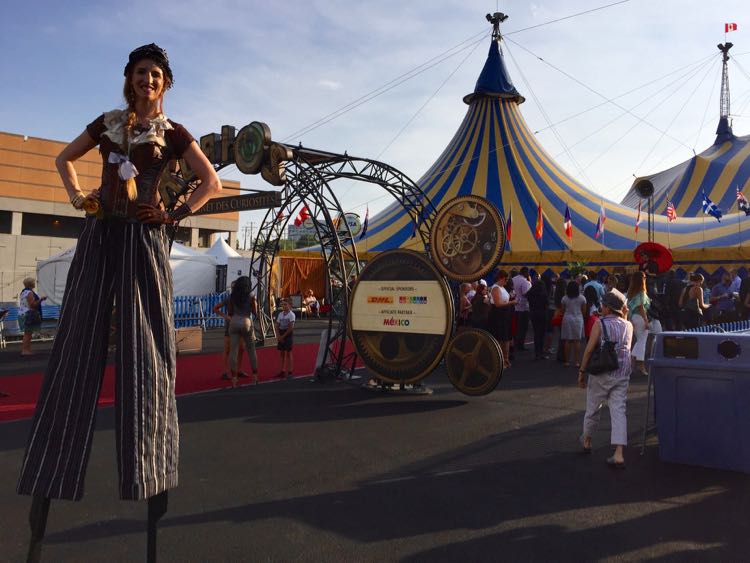 If you've never been to a Cirque du Soleil show, this is a wonderful introduction to the magic. The company combines weird characters, fantastical story lines, and elaborately quirky costumes and sets to create a mesmerizing show unlike any other.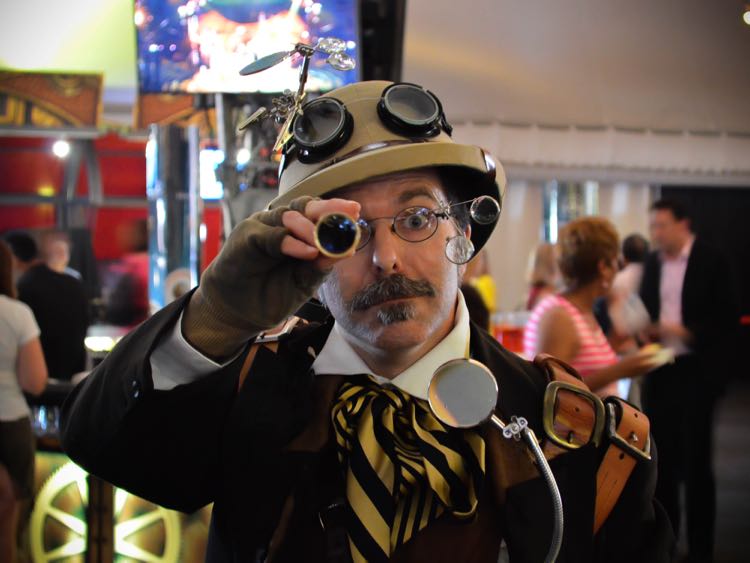 The fun begins even before the show, when guests selected randomly from the audience are invited to walk across the bridge that crosses the stage during portions of the show (a nice incentive to be seated early).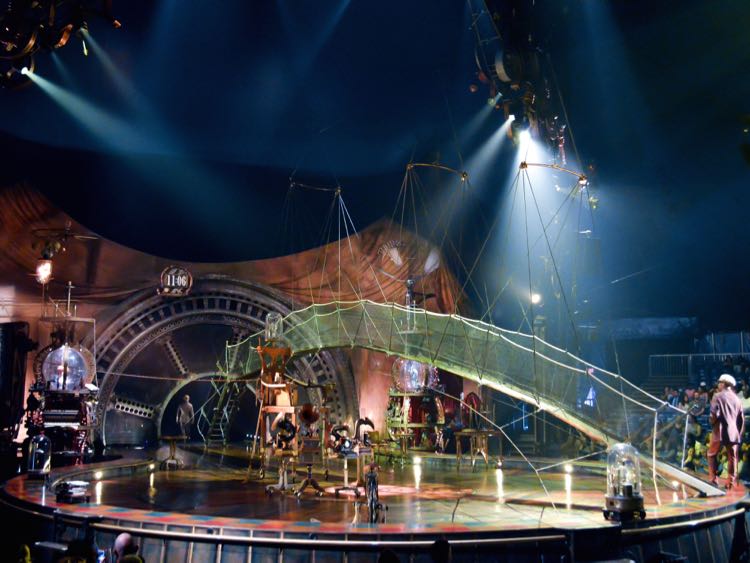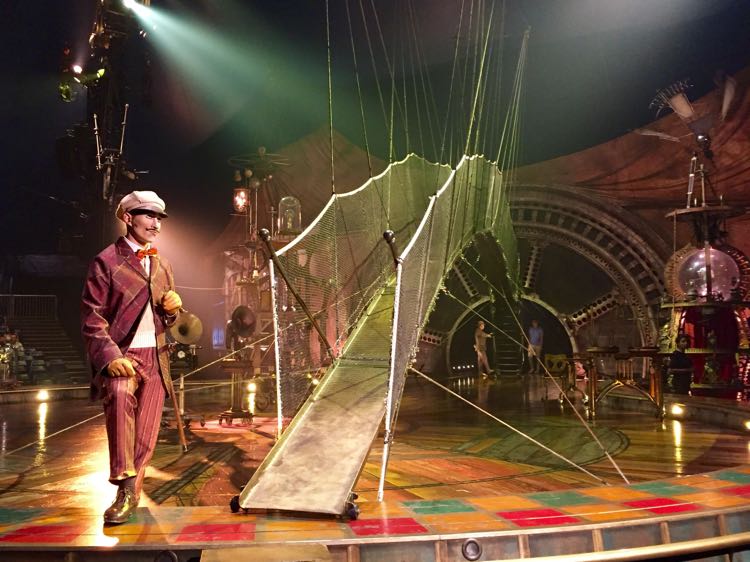 In KURIOS Cabinet of Curiosities, contortionists, actors, and acrobats inhabit a curious Steampunk fantasy world where anything is possible.
[quote]Step into the curio cabinet of an ambitious inventor who defies the laws of time, space and dimension in order to reinvent everything around him. Suddenly, the visible becomes invisible, perspectives are transformed, and the world is literally turned upside down.[/quote]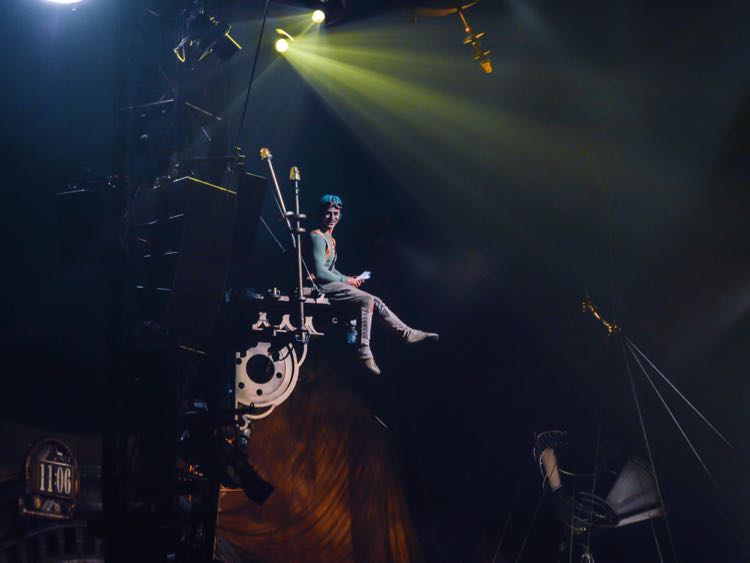 We enjoyed every bit of the show, but were especially intrigued with the contortionist "electric eels" and the "Upside Down World" where an intricately balanced tower is built from both the bottom up and the top down.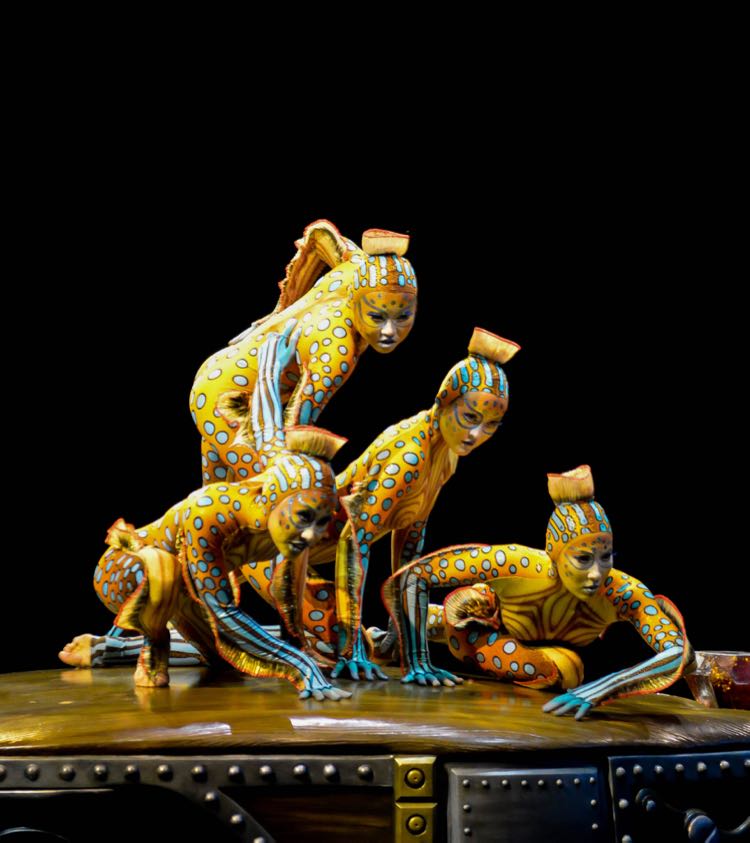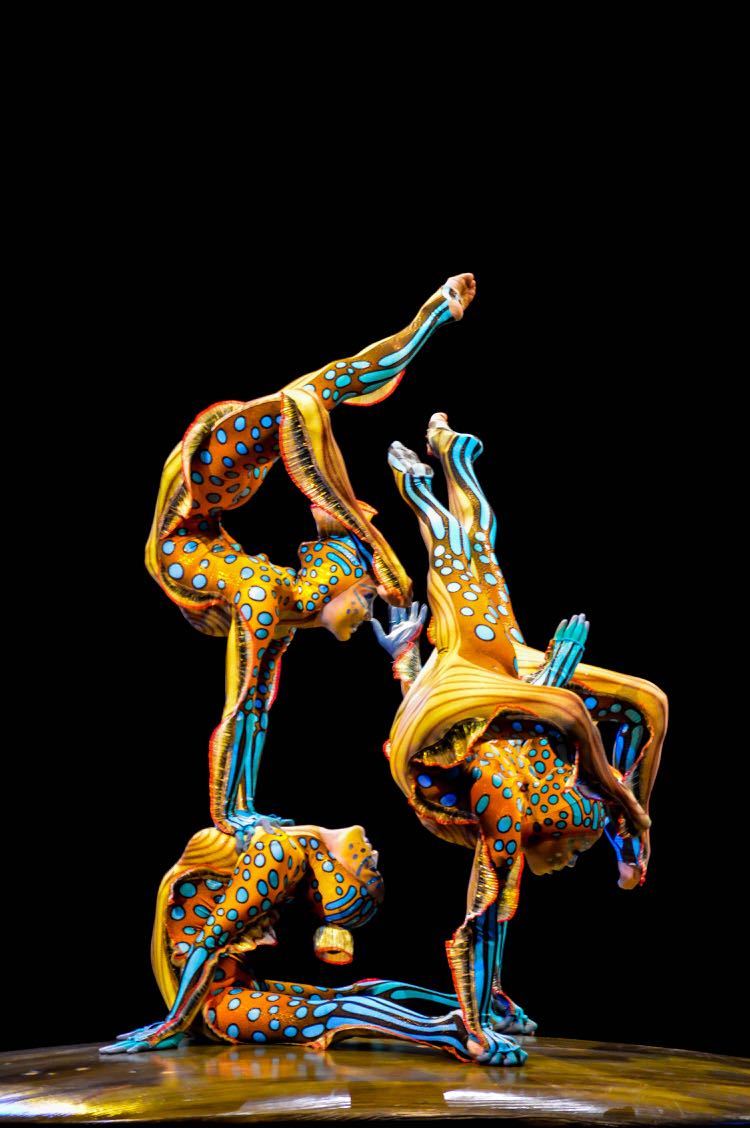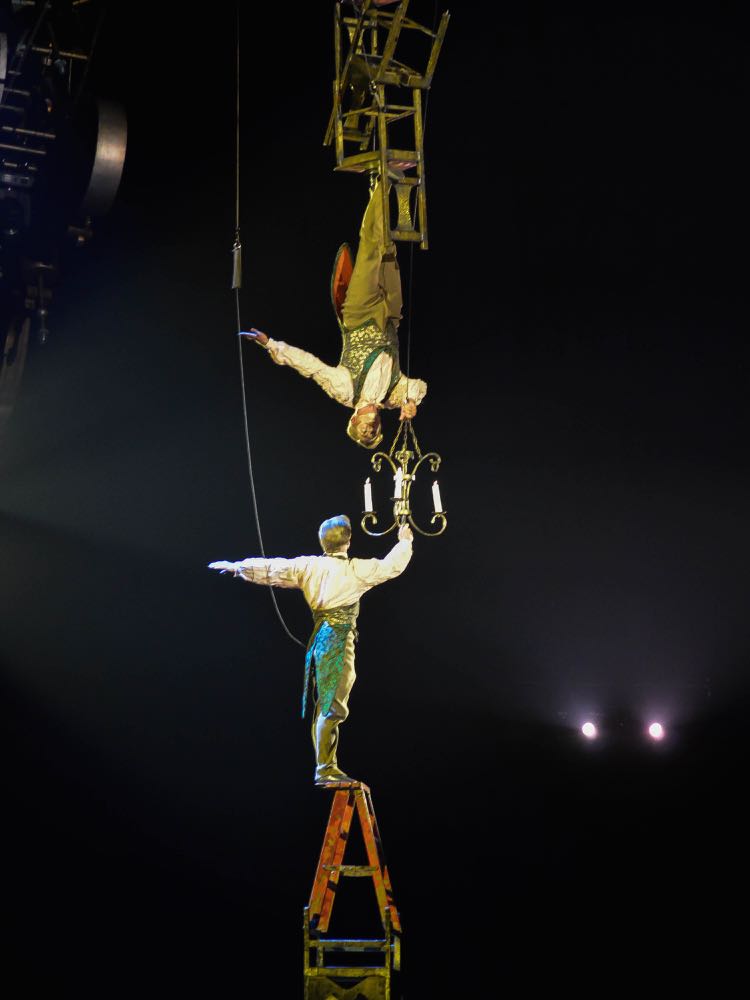 During the second half of the show, we loved watching the Arco Net act, with performers bouncing all the way to the top of the tent in more of those wacky costumes.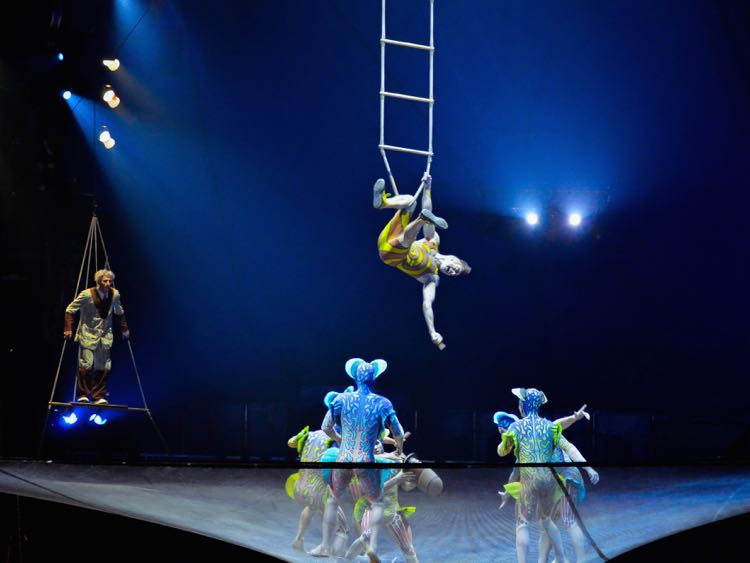 KURIOS is a family friendly show, and our teenagers were equally spellbound; not an easy task. Trust us, you will not be disappointed.
KURIOS comes to Tysons Lerner Square on July 21, 2016 for an extended run until September 18th. Tickets are on sale now; with prices beginning at $39, with Producer, VIP, and Backstage options available. While the relatively small, round tent means there are no bad seats, we recommend being as close to the stage as possible for clear views of the extravagantly detailed costumes and makeup.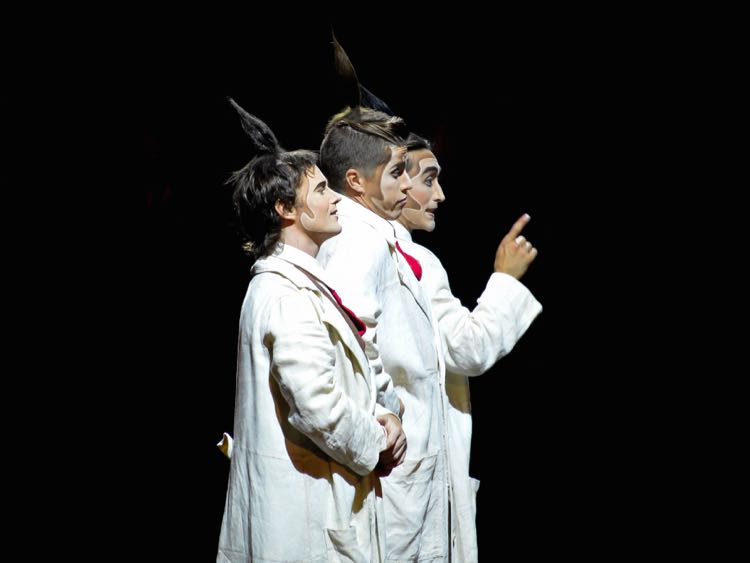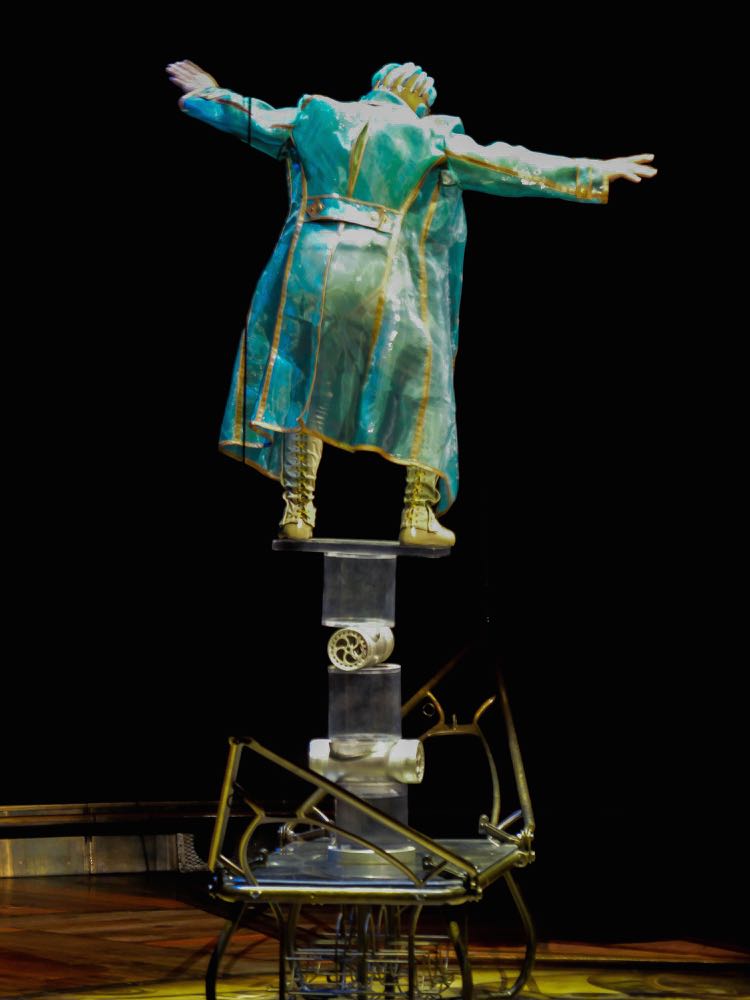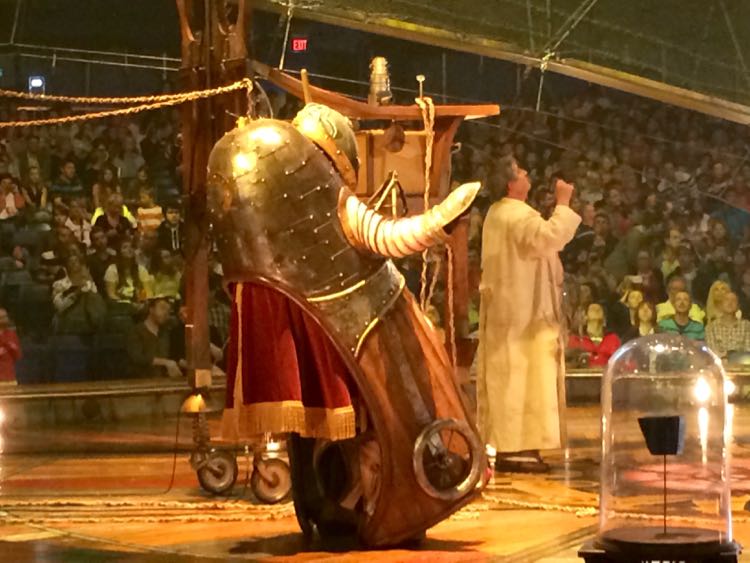 It's wonderful to see new events and spaces opening up in Tysons, and Cirque de Soleil is a great edition to our summer fun. Easy to reach on the Silver Line, the venue is right next to the Tyson's Plaza stop.
Official event parking is a punishing $25, but we suggest beginning your night with a meal at the mall where parking is free and restaurants are plentiful. One yummy option is the summer Art of Grilling deal at Brio Tuscan Grill, downstairs in the mall. A three-course meal for only $27.50 (available until August 21—we highly recommend the steak!) sure beats that pricey parking.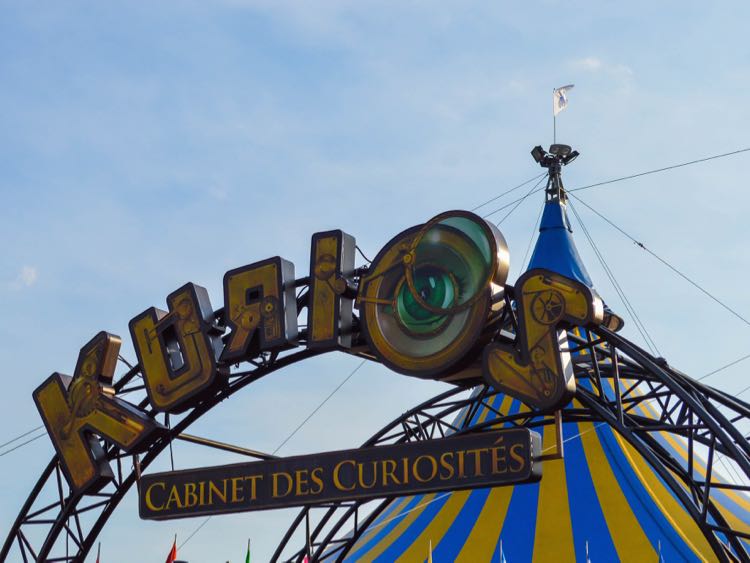 Will you be experiencing the fantasy when KURIOS comes to Tysons this summer?
Photos courtesy Katherine McCool. You'll find more of Katherine's work on Instagram at kmccoolio and nikonye.
Follow Fun in Fairfax VA on Facebook, Twitter, Pinterest, and Instagram for more places to visit and things to do in Northern Virginia and surrounding areas.