Cold and rainy weather makes us crave Thai food, especially spicy soups and warm curries. Oddly enough, warm weather has the same effect, so we pretty much love Thai food all year round. Fortunately, there are many delicious This food restaurants in Northern VA, with new options springing up often.
Favorite Thai Food Restaurants in Northern Virginia
Panang curry and Duck with Spicy Thai Basil are two of our favorite dishes. Our kids prefer Pad Thai and other rice and noodle dishes. Whether you love the heat, or choose a cooler option, you'll find plenty of chooses at local Thai food restaurants.
Here, in alphabetical order, are favorite places to eat Thai food in Northern Virginia. Please share your tips on the best Thai restaurants in Northern VA in the comments below.
Busara, Tysons Corner
Busara was another of the first Thai food restaurants we frequented when we moved to the area. We made many trips to get take-out Goong Sapporos and Panang Gai here when our children were young. The second location in Reston Town Center closed, but you can still enjoy a meal at the Tysons Corner location.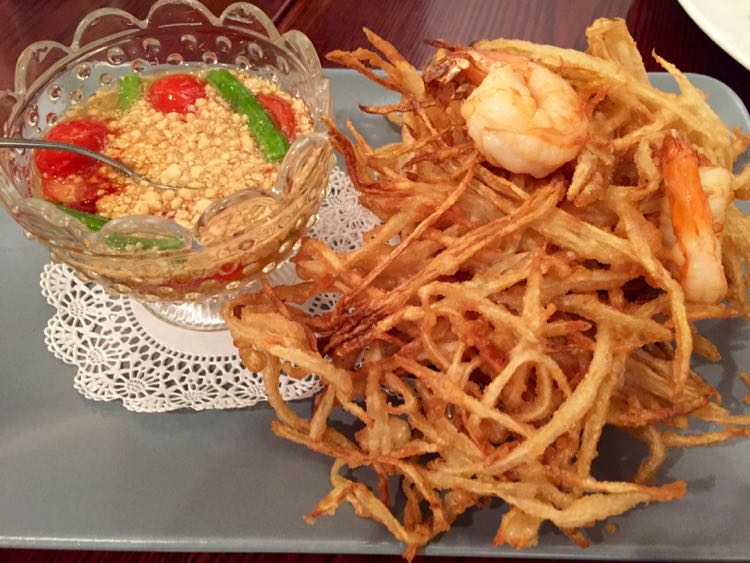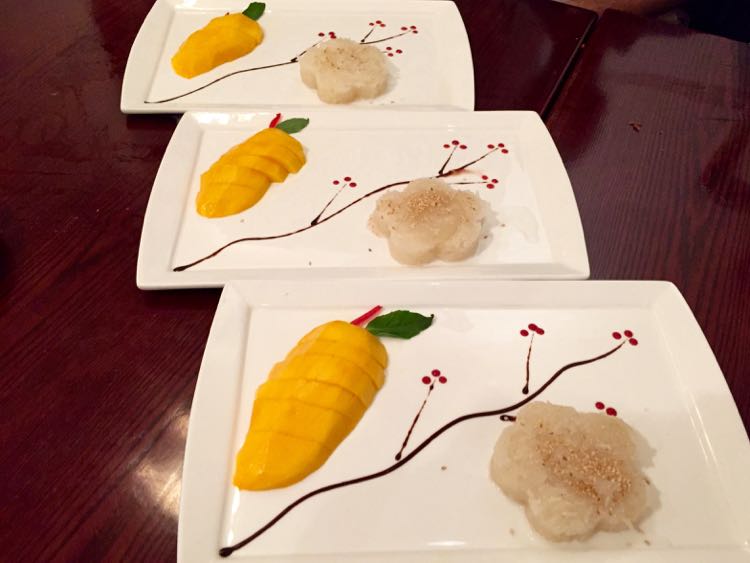 Ignore the basic decor and prepare for some delicious and authentic Thai food when you dine at Elephant Jumps. The friendly, expert staff is happy to help newbies and adventurous palates explore the menu. We highly recommend the Fried Papaya Salad and the beautiful Mango Sticky Rice dessert.
Hibiscus Thai Cuisine, Reston
[box type="alert"]UPDATE: Hibiscus Thai Cuisine has closed permanently. A new Senor Ramon Taqueria will open in this location, adding to the fantastic array of taco restaurants in Northern VA.[/box]
Located near the Home Depot in Reston, Hibiscus serves a traditional Thai menu in a bright and modern setting. Every dish we've tried here is tasty, but it can get noisy when the restaurant fills up. The outdoor patio is a good option for a quieter meal when the weather is warm.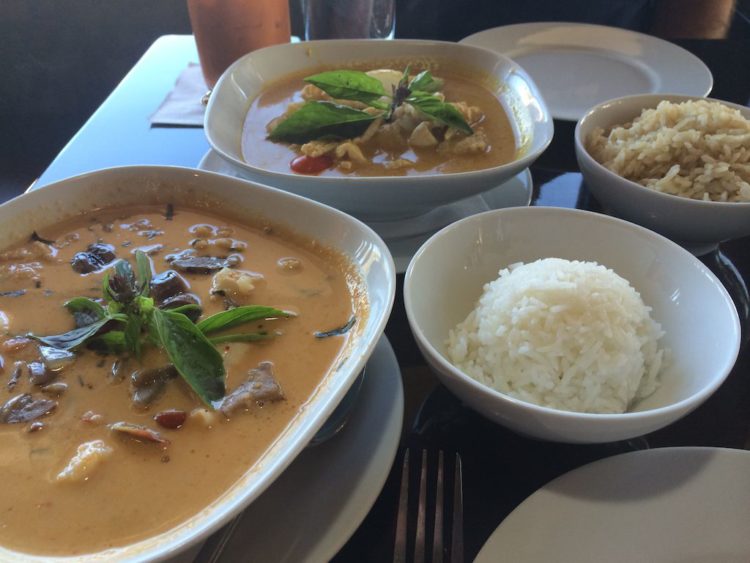 For delicious curries and a lovely ambience that is more elegant than most strip mall restaurants try Kob Kun in Oakton. Quiet and relaxed, this is a nice spot for a lunch with your Mom or BFF. Read our full review: Tasty Thai Curry at Kob Kun in Oakton VA.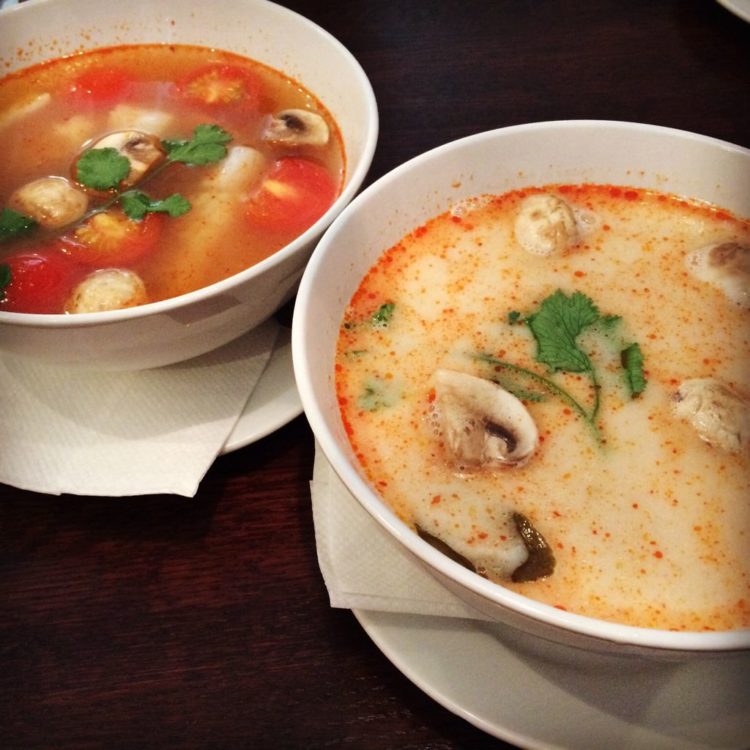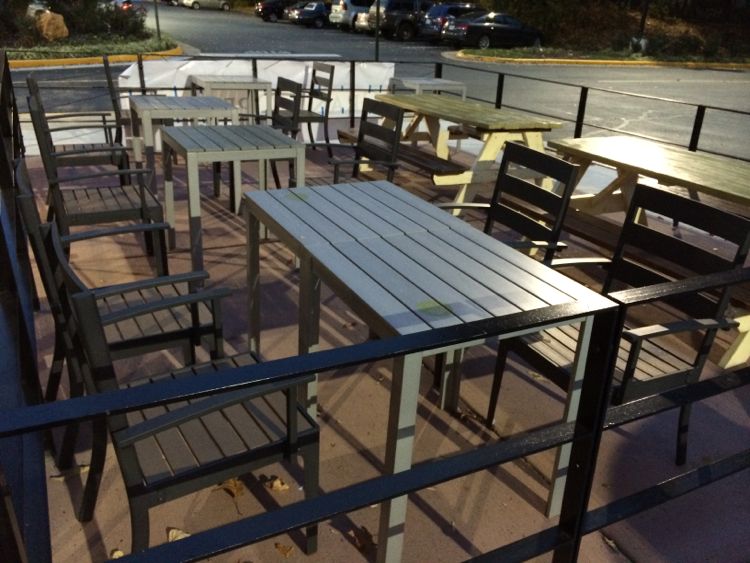 A 2014 addition to the Fox Mill Shopping Center in Herndon, La Ong Thai offers two soups—Tom Yum and Tom Kha—and they are both delicious. The curries are also worth a try and they serve one of our favorite Crispy Duck with Basil dishes.
La Ong Thai has a fairly large patio for warm weather dining, and the interior decor is sleek and inviting. Yes, the patio borders the parking lot, but at least it gets us outdoors.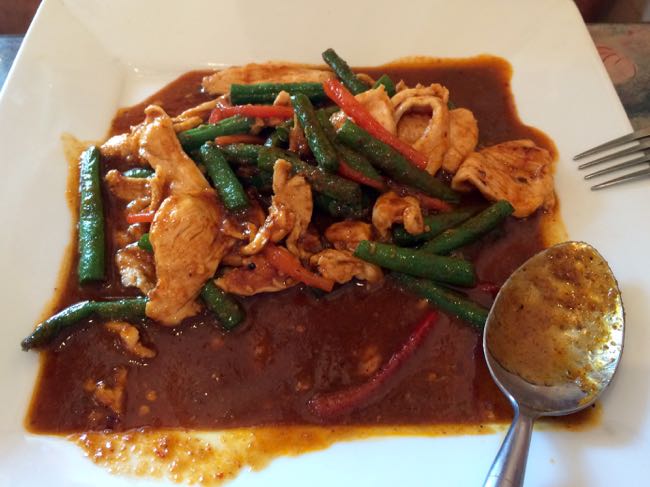 This small restaurant in a Vienna strip mall, offers tasty Thai food in a cozy setting. Service is especially friendly and welcoming, and they offer an extensive menu for such a small space. We ordered Pad Prik King and Shrimp with Chili and Basil, but were tempted by the many vegetarian options. Both of our dishes had a nice level of heat and lots of flavor. Seating is limited at this popular spot, so be prepared for a wait if you come at prime time.
Singh Thai, Lake Anne, Reston
[box type="alert"]UPDATE: Singh Thai has closed permanently as the owners have decided to return to Thailand.[/box]
Singh Thai has been operating at Lake Anne for several years, but in 2016 they moved into a new space on the plaza that's a nice spot for a relaxing, outdoor meal. The restaurant now sits behind the fountain, in the former Jasmine Cafe location, with a view across the plaza to Lake Anne. Singh Thai creates reliably good dishes, with plenty of curries and noodle options plus some interesting Chef Specialties.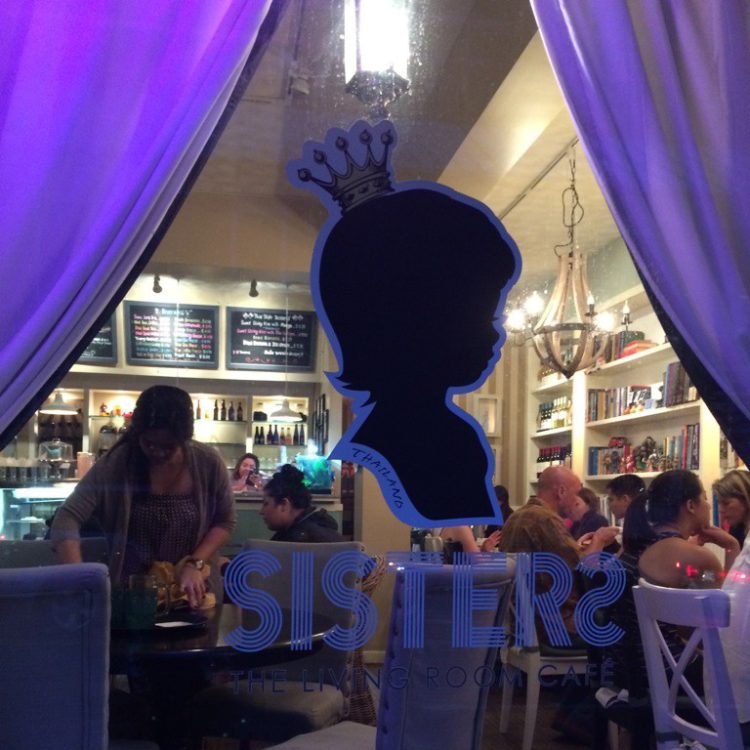 Sisters Thai is the place we'd take out of town guests. The cozy ambience and the tasty street food menu are unique and comforting. There are 5 main soup options, plus others on the street food menu. To fight the cold, or enjoy the heat, we'd go with the Poh Tak Soup and it's spicy seafood. Sisters Thai opened a second location in the Mosaic District, which is on our list to visit. Read our full review: Sisters Thai Living Room in Fairfax VA.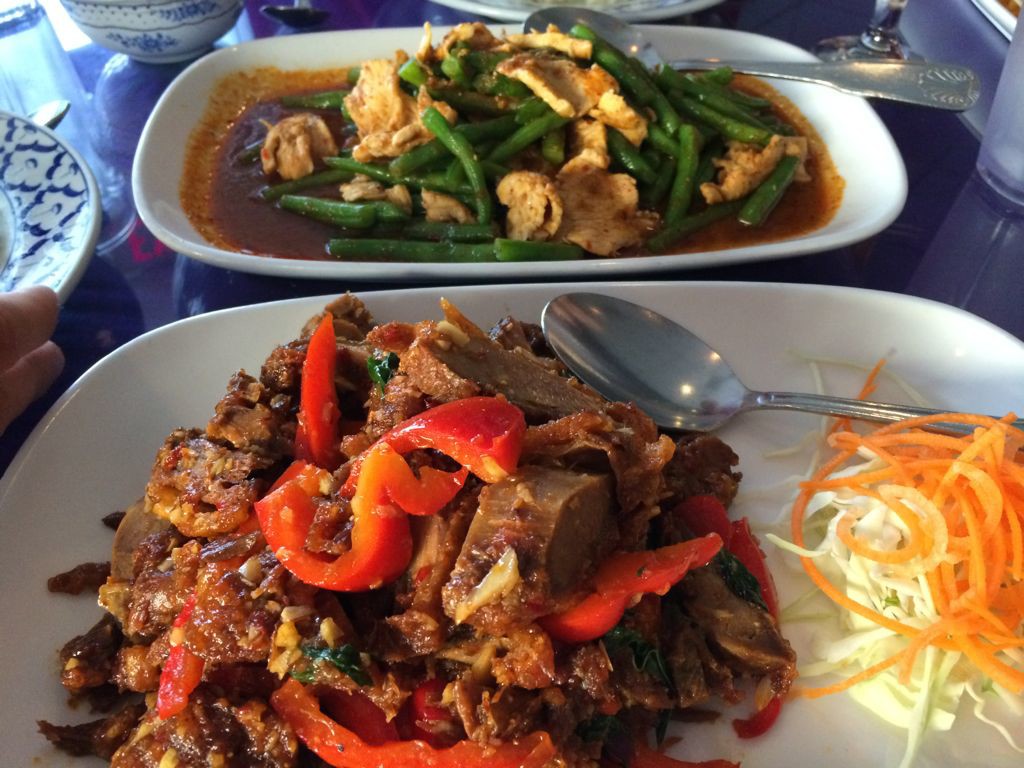 Thai Luang has been our go-to for Thai Crispy Duck with Sweet Basil for almost 20 years. If soup is what you crave, the Duck Noodle Soup is a rich and satisfying bowl of warmth. We also like the Panang Jumbo Shrimp and the Pad Prik King, ordered Thai spicy. Thai Luang is in a somewhat hidden location—at the end of an office building on Elden Street, across from Outback Steakhouse—and they do not have outdoor seating.
There are many, many more Thai food options in the Northern Virginia area, and we'd love to hear your recommendations in the comments below.
[hr]
Follow Fun in Fairfax VA on Facebook, Twitter, Pinterest, and Instagram for more things to do, places to eat and drink, and special events in Northern Virginia and beyond.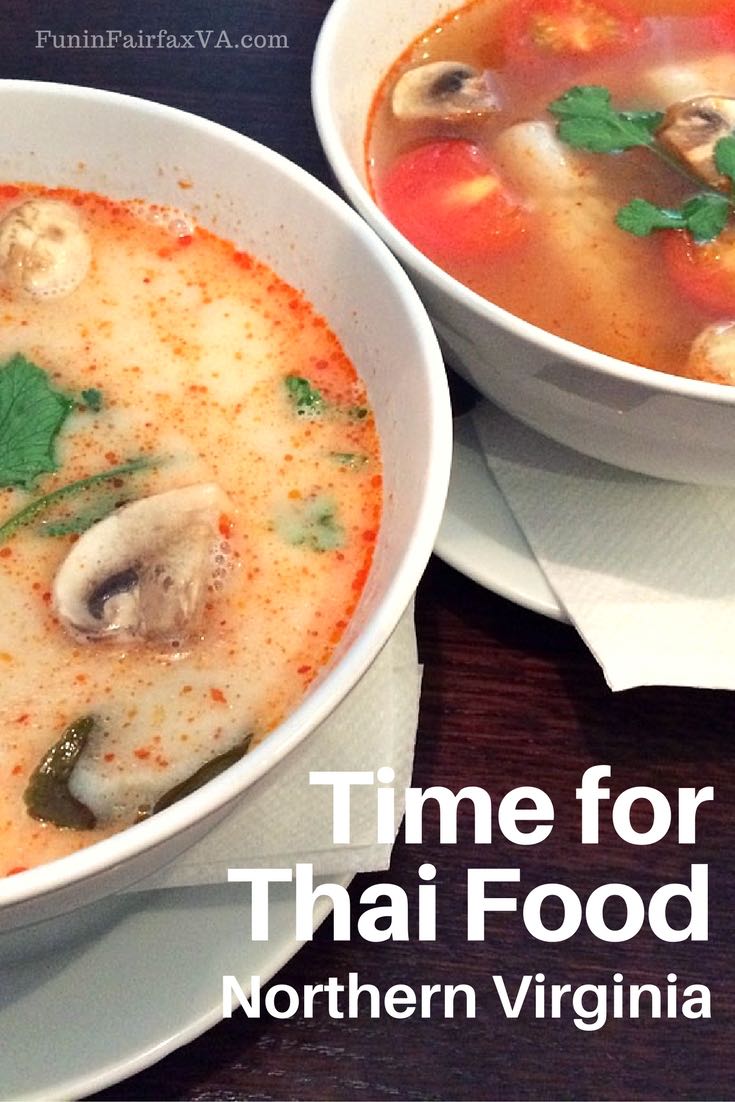 This article was published in 2015 and updated in 2019.