We spend a lot of time exploring Northern Virginia, and we like to include new restaurants in our local outings. We look for inexpensive spots that are not part of a chain, and we generally check Yelp reviews for suggestions on what to try.
Here (in alphabetical order) is a look at some of the local, casual dining spots where we've scored delicious food in Northern VA over the last few months.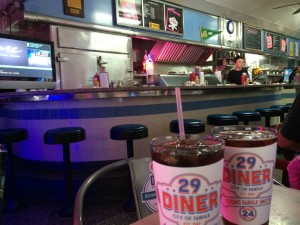 Disclosure: This article may contain affiliate links. We will make a small commission from these links if you order something, at no additional cost to you.
The historic 29 Diner in Fairfax went through a major restoration before reopening last September. The menu prices are a little on the high side, but 29 Diner still serves casual comfort food in an authentic diner atmosphere.
We had a good BLT, with perfectly crisp bacon and fresh, crunchy lettuce, and a juicy but smallish burger.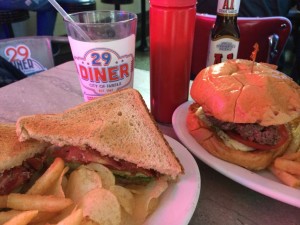 We'd love a little more meat in the sandwiches for the $6.29 price tag, but the food was tasty, the fries were good, and the atmosphere was fun. We plan to stop in for pie and a shake when warmer days return.
Reston is heavy on chain restaurants, so the bright, one-of-a-kind Cafesano in the South Lakes Center is a real gem. You order at the counter, where you can get a look at some of the Mediterranean dishes that dominate the menu, then your food is delivered to you.
The casual, bright interior can get noisy when the place gets packed, but the service is always welcoming and prompt. The red pepper hummus is excellent as are the pizzas—Bianca Insalata, Arribiata and Del Mar are our favorites—and the chicken pesto panini is really good. We eat at Sano and get their takeout often and have never had a bad meal.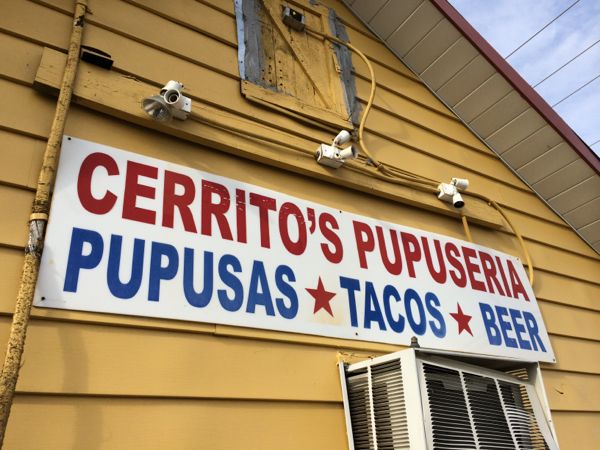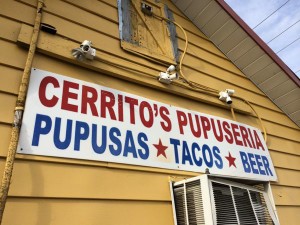 This local pupuseria feeds a lunch-time crowd of laborers in a very casual setting. The food is great and the portions are huge, so if the tables are all taken, pick up some takeout to enjoy at home. We ordered a pork and cheese pupusa, a beef taco, and two lunch specials and it was a ridiculous amount of food that we enjoyed over the next few days. You can easily feed two on a single lunch plate or a couple of the $2 tacos and pupusas.
El Cactus, Manassas
Update: El Cactus has closed permanently
We stopped for lunch at El Cactus on a chilly Saturday in January and ordered from the brunch and taco menus. One of us tried the Migas plate, which came with nice portions of eggs and chorizo, black beans, home fries, and warm tacos. We also ordered two tacos which were small but really tasty and reasonably sized for the price. The mango salsa on the fish taco was very good and the shrimp taco was packed with nice, fresh shrimp. El Cactus doesn't offer any draft beer, but they have a good selection of bottled beers and a full bar. The outdoor patio looks like a nice option when the weather warms up.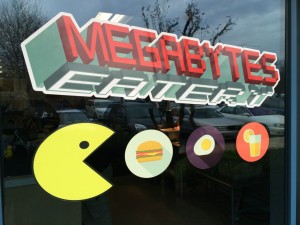 It's hard to avoid chain restaurants in the strip mall mecca near the intersection of routes 50 and 28. We often stop at Picante for Mexican food, but we wanted a change, and Yelp led us to the highly rated Megabytes Eatery.
Megabytes serves a diverse deli and Asian menu from 7:00 to 3:00 on weekdays. We ordered the Mega Hot Bahn Mi—spicy pork, cabbage, carrots, cucumbers and cilantro all stuffed into a French roll—and the daily special, fish tacos. The portions were generous and both meals were delicious. The atmosphere is pretty bare bones, but we appreciated the kitschy tech decor and the friendly, helpful service.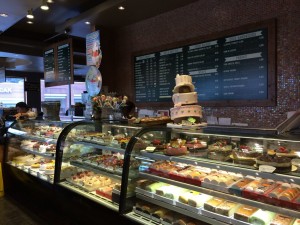 We had lunch at the Shilla Bakery in Annandale after a trip to Green Springs Garden. Shilla makes several tasty paninis and we enjoyed the ham and cheese with roasted red peppers.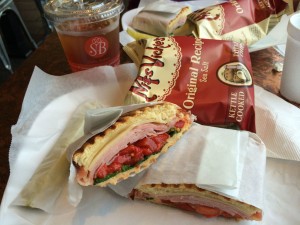 But the real highlight of a visit is the chance to sample and buy the Asian and European baked goods. It took us a long time to narrow in on a reasonable number of purchases to take home. Shilla also has Northern Virginia locations in Centreville and Fairfax.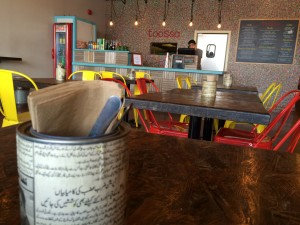 For delicious, homemade food in a casual setting we love TooSso Pakistani Kitchen in Sterling. The compact menu of rolls, bowls, sides and sweets expands on the weekend to include two coveted dishes—Halwa Puri, a traditional Pakistani breakfast, and Nihari 12, beef shank in gravy.
We had the chicken tikka special and the biryani, and we'll be back in warmer weather to try the indulgent Kulfi Falooda dessert.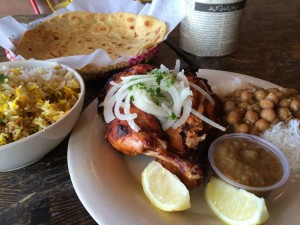 If these tasty, casual dining finds didn't pique your interest, we recommend these taco restaurants and Thai food spots, which range from very casual to more refined.
What's your best casual dining find in Northern Virginia?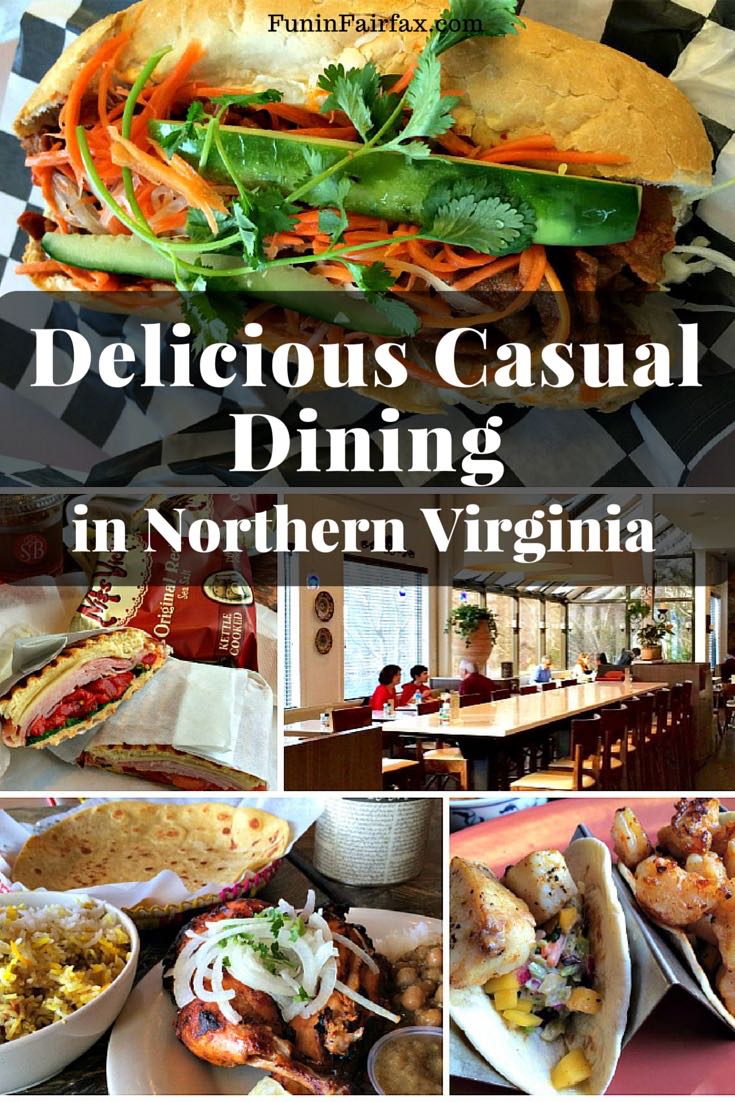 Follow us on Facebook, Twitter, Pinterest, and Instagram for more great places to eat, and things to do, in Northern Virginia and surrounding areas.