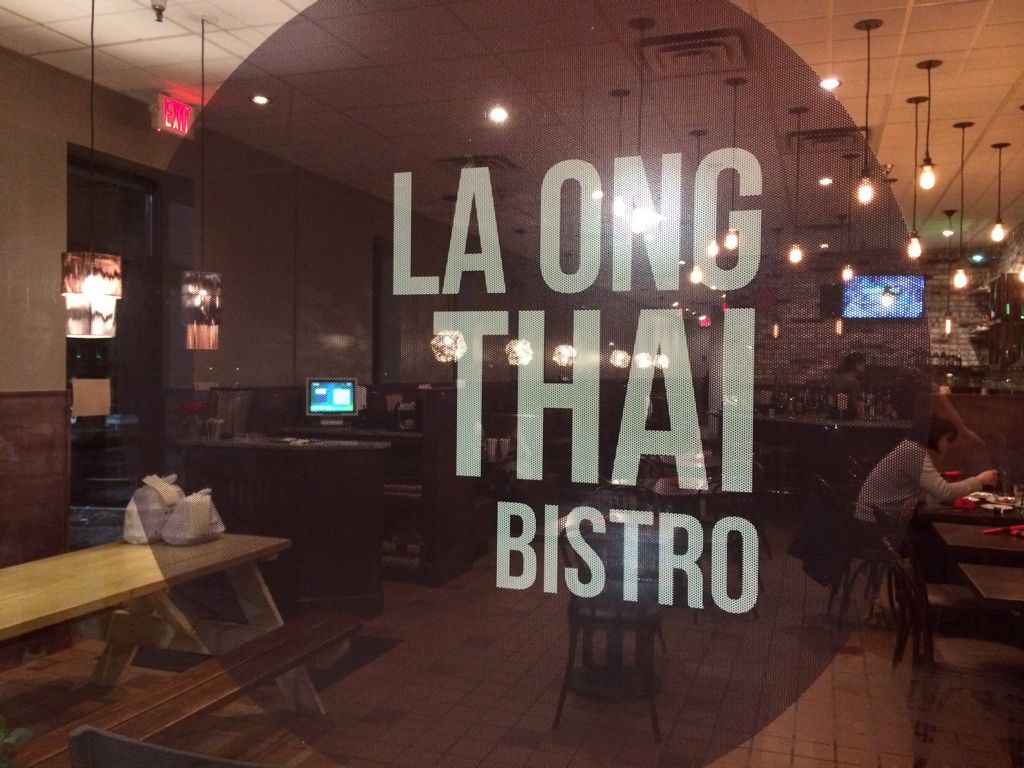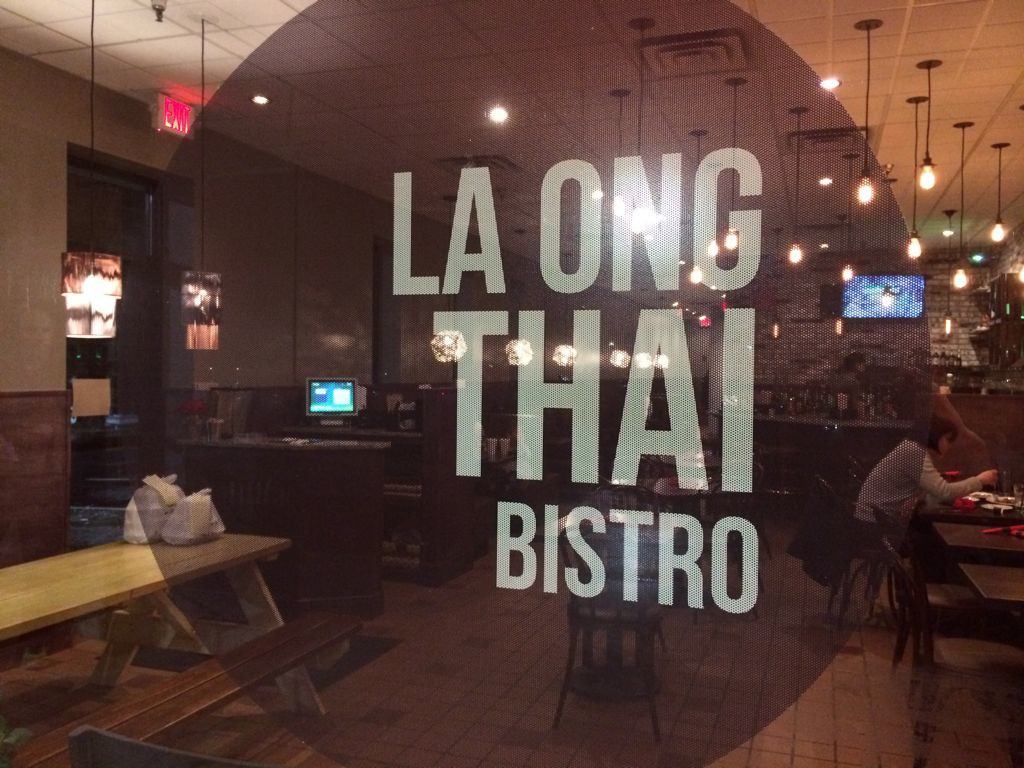 It seems like there's a new Thai restaurant popping up every month, and we couldn't be happier. We love Thai food, and nothing warms us up during a cold winter like a rich, spicy curry dish. The colorful vegetables and sauces that are fundamental to many Thai dishes offer a wonderful contrast to the barren trees and grey days of winter.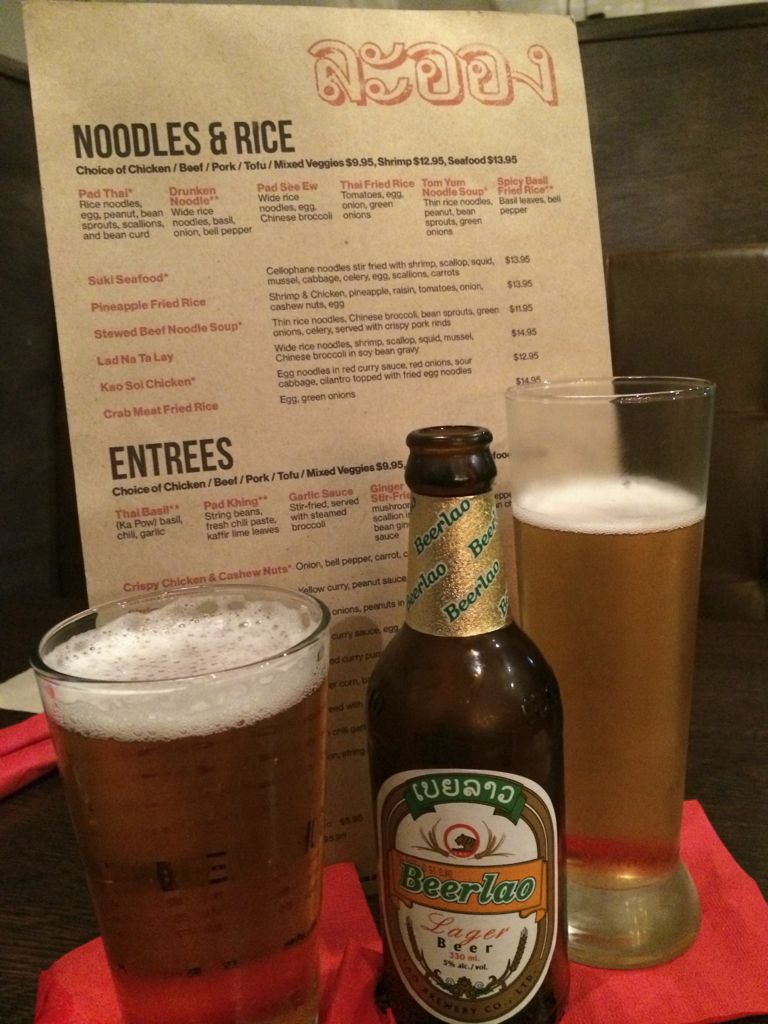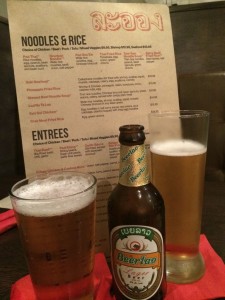 Disclosure: This article may contain affiliate links. We will make a small commission from these links if you order something, at no additional cost to you.
One of the newest Thai restaurants in northern Fairfax County is La Ong Thai, which recently opened in the corner of the Fox Mill Shopping Center in Herndon, Virginia, a spot previously occupied by Five Guys. The owners have done a nice job of making the space comfortable with tables up front, booths along the wall, a small bar, and an outdoor patio that will be popular when warm weather returns.
The decor is a notch above the usual strip mall setting, with images of postage stamps and a travelogue-style map suggesting a virtual trip to Bangkok.
The menu continues the relaxed vibe with a straightforward selection of curries, entrees, and noodle and rice dishes. Two soups—Tom Yum and Tom Kha—would make a delicious and warming lunch. We've enjoyed the Thai Basil, Panang and Pad Khing curries with shrimp, chicken, or vegetables. The Pad Khing is particularly good if you're a fan of spicy green beans.
We also appreciate the Asian beer selections and the friendly service. A delay and mix-up during one of our visits was corrected, then further made up with a complementary dessert of black beans and sticky rice in warm coconut milk. What a delicious and comforting end to the meal; we'll likely be ordering that dessert on all of our future visits.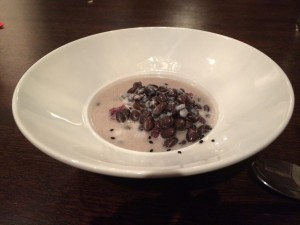 La Ong Thai offers weekday reduced-priced lunch specials and gluten free variations for several popular dishes. During our visits, they appeared to be doing a brisk take-out business.
We're very happy to have another tasty Thai option available nearby, and we look forward to the warm months when we can enjoy our Thai at an outdoor table.
2521 John Milton Drive
Herndon, VA 20171
703-429-4056
Map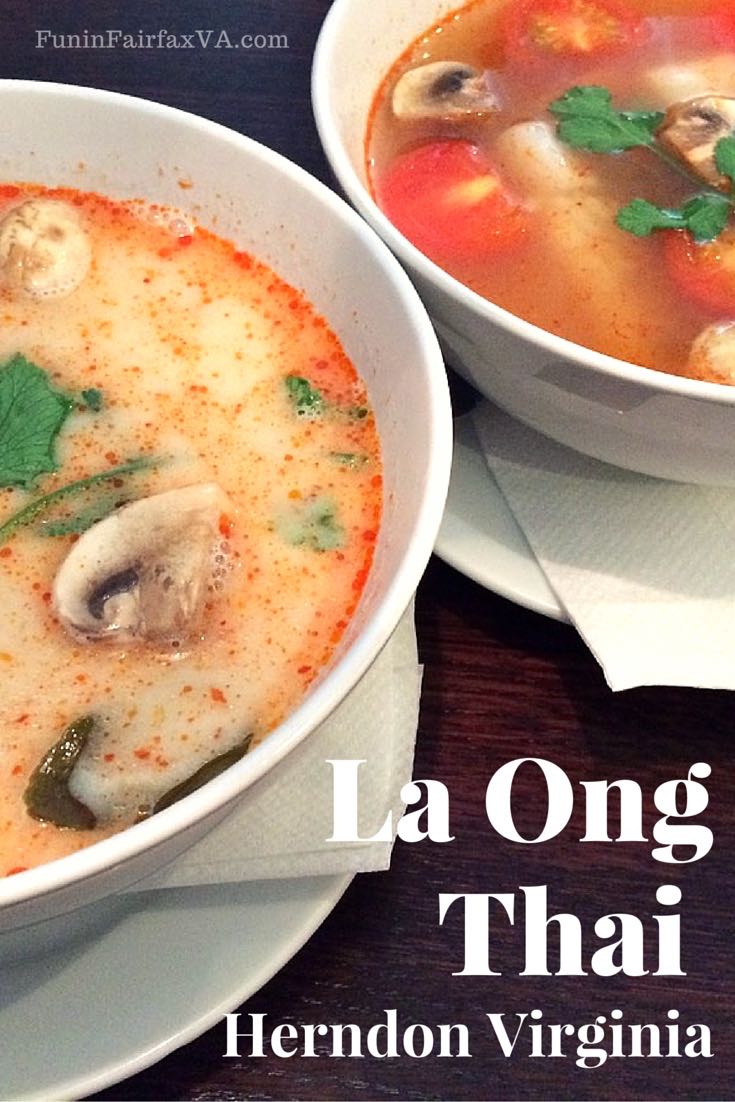 Follow us on Facebook, Twitter, Pinterest, and Instagram for more great places to eat, and things to do, in Northern Virginia and surrounding areas.