Planning a family trip to the Roanoke area? Here are fun things to do with kids in Roanoke VA and Virginia's Blue Ridge that will keep everyone happy and busy with indoor and outdoor adventures for every age.
Roanoke is a vibrant small city surrounded by the beautiful Blue Ridge Mountains. The city of Roanoke and surrounding areas are home to interactive museums, excellent parks, and unique play spaces that will entertain tots to teens.
Fun Things to Do with Kids in Roanoke VA
Read on to discover favorite things to do with kids and family activities in Roanoke. We also suggest family-friendly restaurants, places to stay in Roanoke, and transportation tips for the perfect getaway.
Disclosure: This article may contain affiliate links. We will make a small commission from these links if you order something, at no additional cost to you.
Visit Virginia's Blue Ridge sponsored this article and hosted some of our Roanoke area experiences. As always, all opinions, photos, and text are ours unless otherwise noted.
Virginia Museum of Transportation
Visiting the Virginia Museum of Transportation is one of our favorite things to do with kids in Roanoke VA. Indoor displays include a wonderful miniature train display and memorabilia, but the real stars are in the Rail Yard. The collection of towering, vintage train engines is sure to impress.
Other collections display classic cars, trucks, and airplanes. For example, the Auto Gallery has 30 cars on display, from vintage convertibles to modern electric vehicles.
Roanoke Star
The iconic Roanoke Star is the largest, free-standing, man-made, illuminated star in the world. The star towers 88 feet high near a platform with an incredible view of the Roanoke Valley. At night, the star is illuminated until 11:00 pm.
The Roanoke Star is a must-visit (and free!) attraction for any trip to Roanoke. The top of Mill Mountain offers the perfect spot for a family photo or Instragrammable selfie.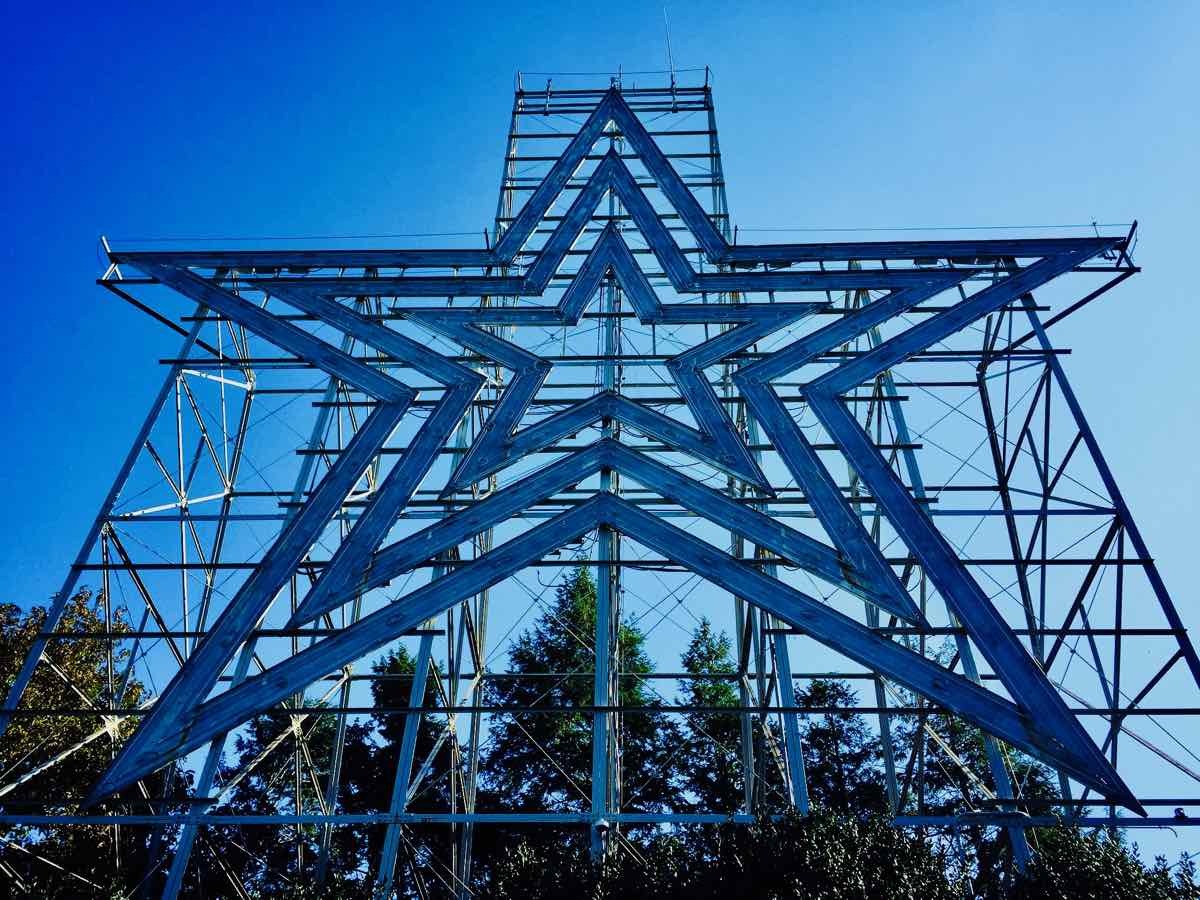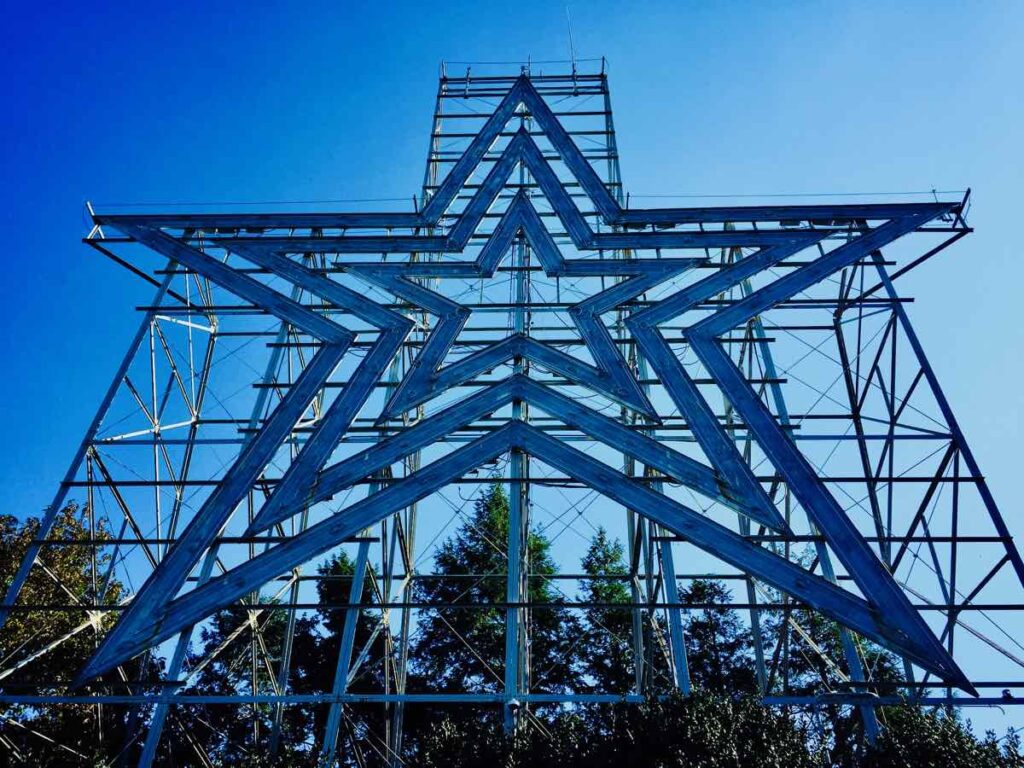 A platform in front of the star offers an incredible view of Roanoke and the surrounding mountains. For older kids and teens, a network of trails leads down the mountain and is popular for mountain biking and hiking. There is also a nearby wildflower garden and Discovery Center.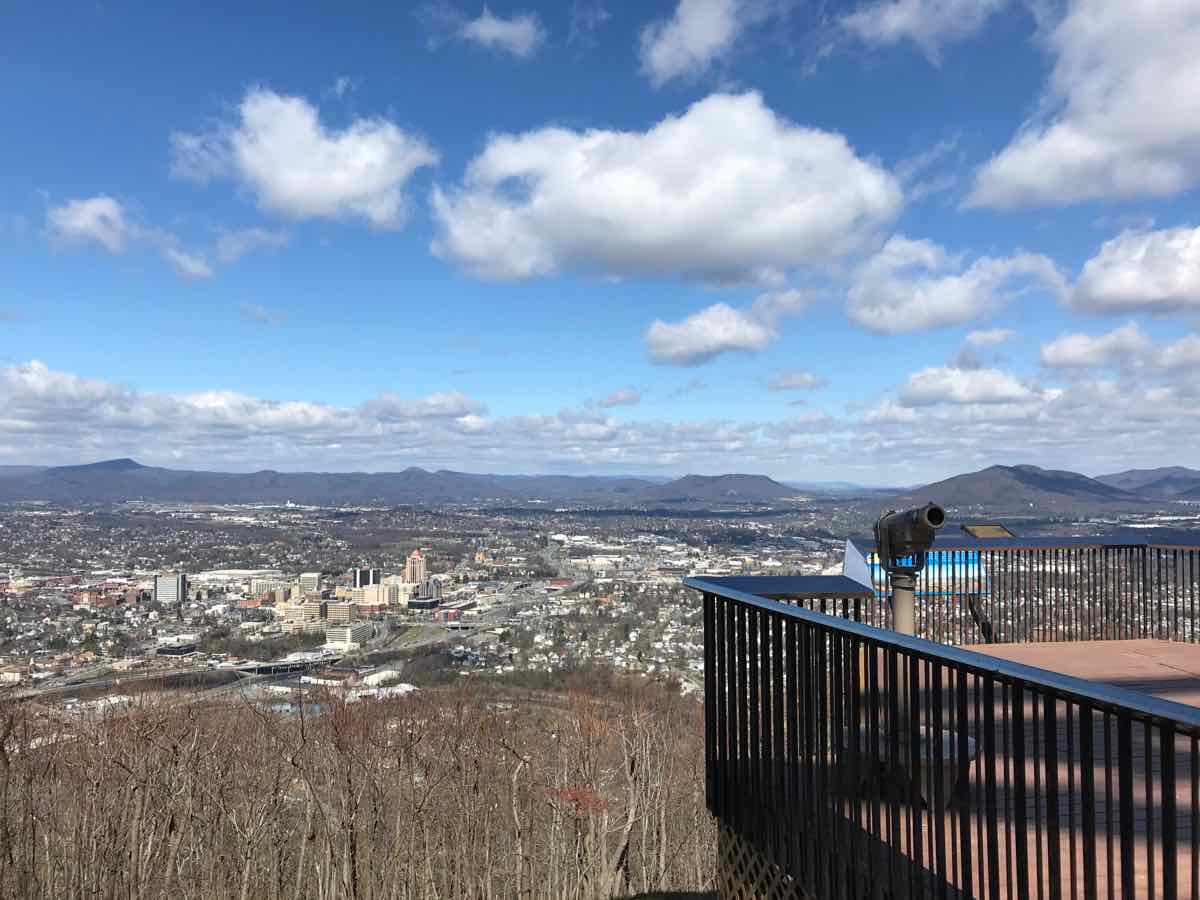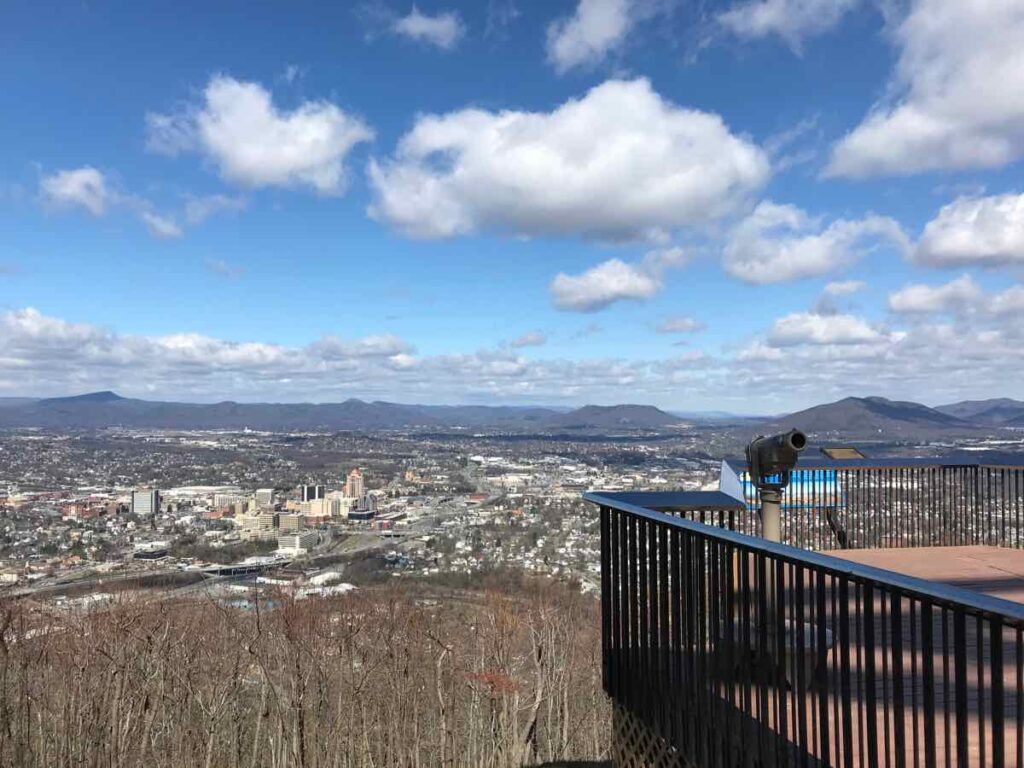 Mill Mountain Zoo
Below the Roanoke Star in Mill Mountain Park is the Mill Mountain Zoo. The zoo is home to over 170 animals representing over 90 species. The Roanoke zoo is a great place for kids to learn about conservation while getting up close to exotic and endangered animals like red pandas and snow leopards.
Admission is $10 for children 3 to 11 and $12 for ages 12 and up, and the zoo is open daily. From spring to fall visitors can ride the Zoo Choo, a miniature model train.
Science Museum of Western Virginia
The Science Museum of Western Virginia educates and entertains school-age kids with two floors of interactive exhibits. For example, the Parakeet Garden is home to more than 250 colorful birds kids can feed.
Exhibits at this downtown museum let kids build and invent in the Maker Gallery, create mountains and tornadoes in the Healthy Earth Gallery, and more.
Admission is $14.00 for youth 6 to 17 and Seniors, $15.50 for adults, and $8.00 for children 3 to 5. The museum is open daily except Mondays and major holidays. Located at Center in the Square, One Market Square.
Roanoke Pinball Museum
The Roanoke Pinball Museum showcases over 50 pinball machines from vintage to current. This is a perfect spot for teens to chill while the littles are at Kid's Square. For only $13.50 kids 12 and older get a whole day of play on any of the machines in the museum.
The Pinball Museum is open daily except Monday and is located at Center in the Square, One Market Square.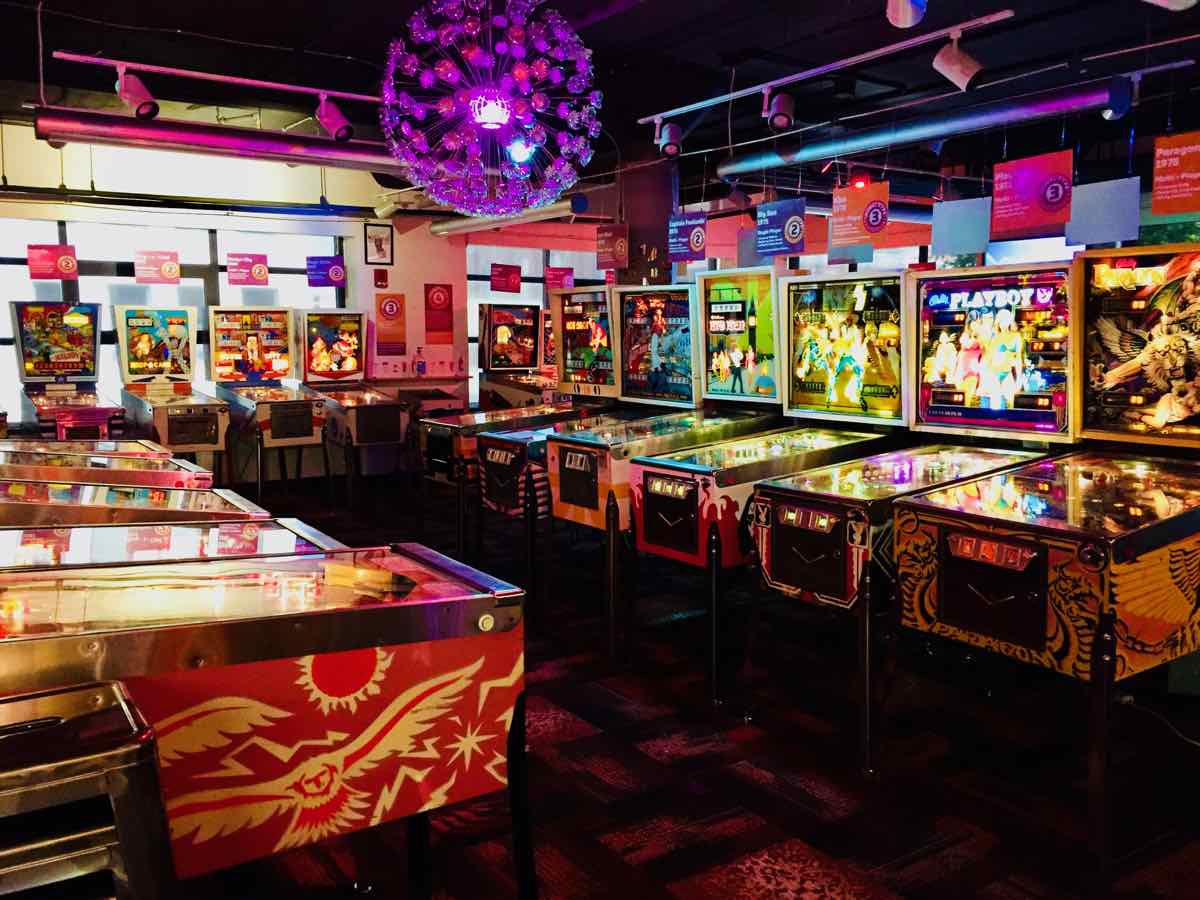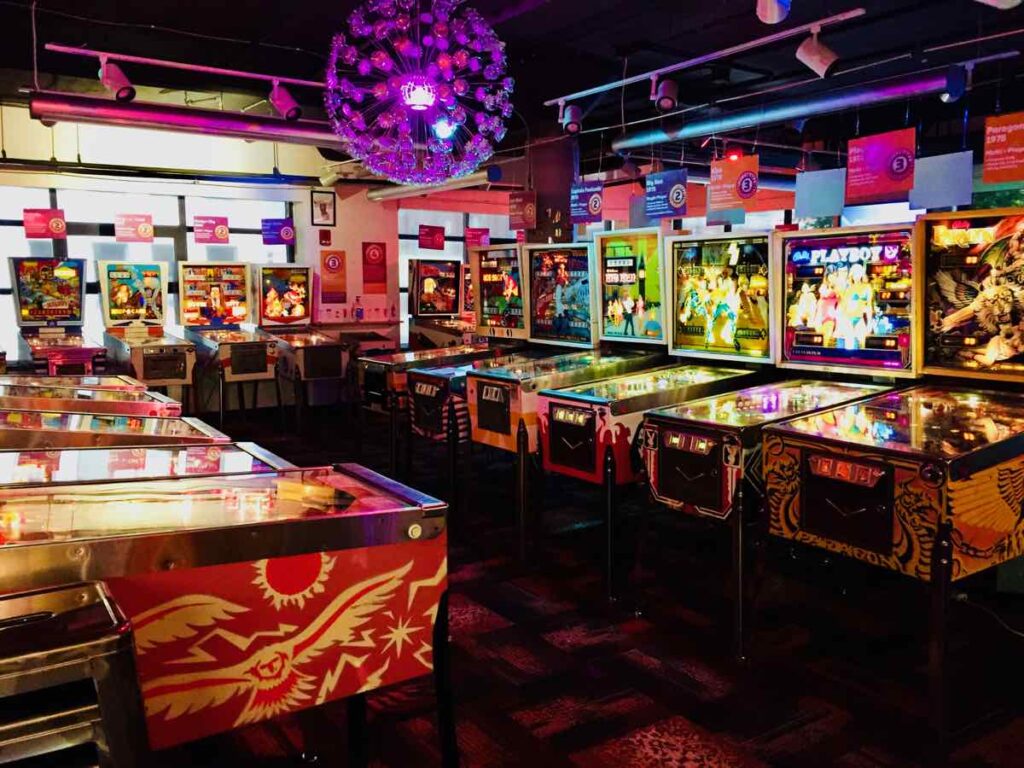 Kids Square Roanoke Children's Museum
Kid's Square is a Roanoke Children's Museum geared to children 10 and younger. Eight play spaces mimic businesses and outdoor spaces in a real town. Wonderful sets and props let kids can try on a range of jobs including TV anchor, veterinarian, banker, cashier, actor, and much more.
All of the spaces at Kids Square are filled with fun activities that encourage active play. Admission is $9 per person (all ages) and the museum is open daily except Monday. Located at Center in the Square, One Market Square.
Black Dog Salvage
Fans of the DIY Network show Salvage Dawgs, or any kid who loves a good treasure hunt will enjoy exploring the wares at Black Dog Salvage. Two floors of vintage finds mix with refurbished housewares in this sprawling shop on 13th Street SW. Open daily.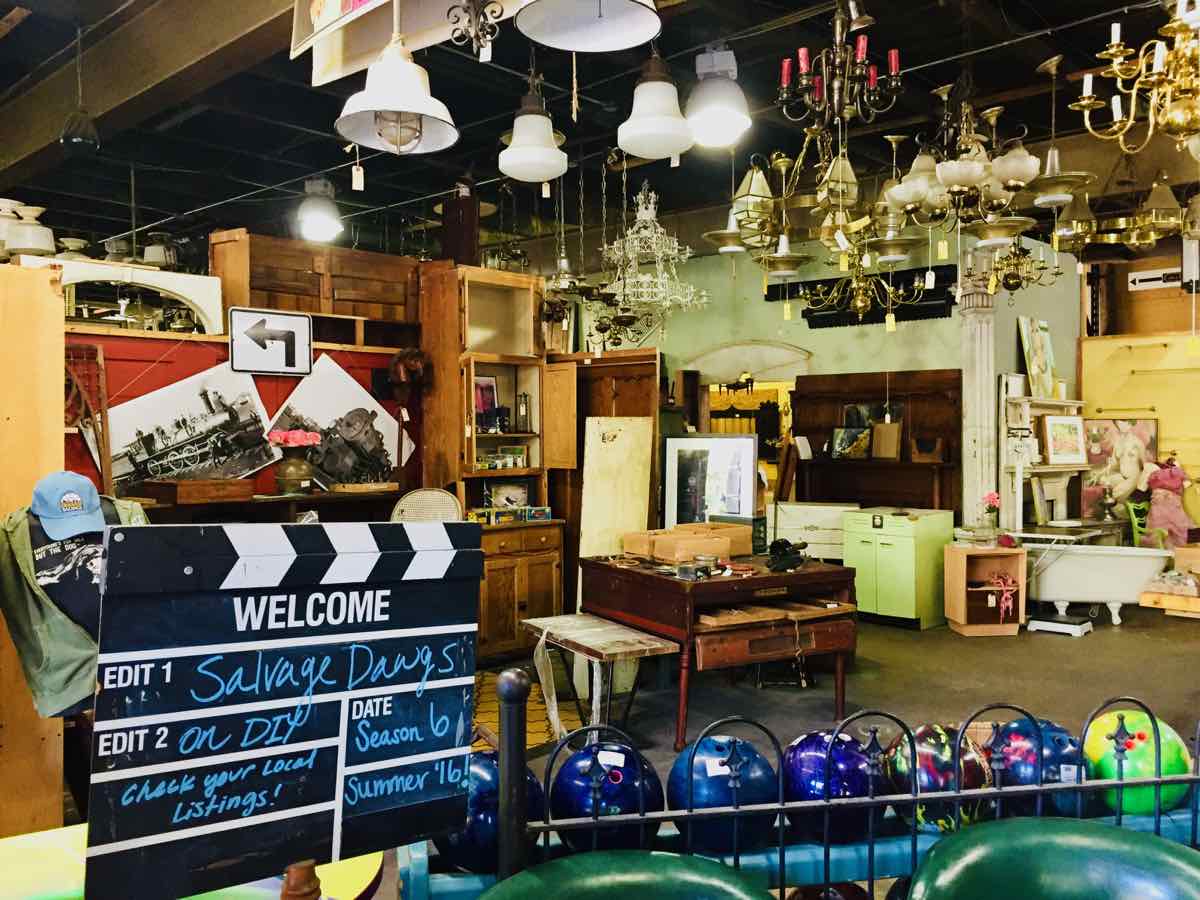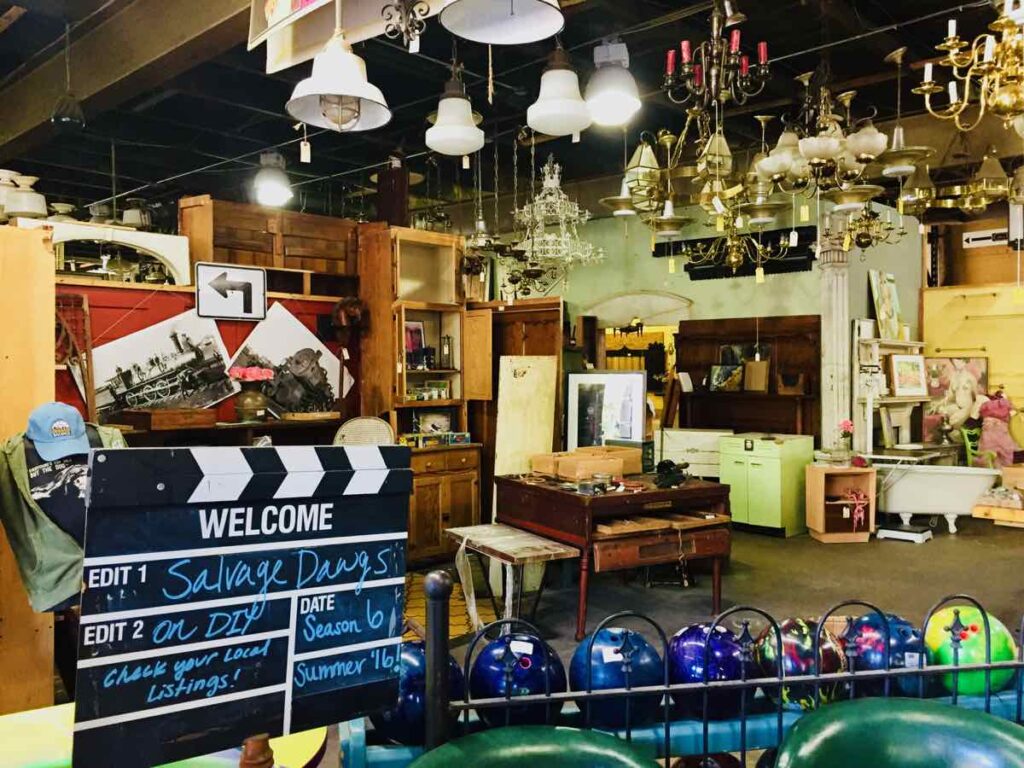 River Rock Climbing
As their web site says, "kids are natural climbers," and River Rock Climbing is a family-friendly destination for climbers new and old. The facility offers over 8500 square feet of roped climbing and bouldering.
Read the guidelines before you visit and note that youths 3 to 13 must be supervised by an adult. (Children under 3 may not climb and must be supervised in a separate No Fall zone.) A day pass is $13.00 for youth 3 to 17 and they are open daily
More Outdoor Family Activities in Roanoke VA
There are miles of hiking and biking trails in the Roanoke area, including 400 miles of paved and natural trails managed by Roanoke Valley Greenways:
Enjoy a pleasant family bike ride along the mostly level, paved Roanoke River Greenway.
Head to Carvins Cove and Mill Mountain Park for challenging mountain biking and hiking.
Explore Park is packed with fun activities for kids who are up for a little adventure. The park includes miles of hiking and biking trails plus Treetop Quest, where kids 4 and up can tackle obstacles, ziplines, trampolines, and more.
The Blue Ridge Parkway and one of the most popular sections of the Appalachian Trail are just a short drive from downtown Roanoke VA. Hike to iconic AT spots like McAfee Knob and Dragon's Tooth.
Our complete guide to outdoor activities in Roanoke and the surrounding Blue Ridge region highlights excellent hiking, biking, and paddling opportunities in the Roanoke area.
Seasonal Roanoke Events for Family Fun
Spring and Summer: Enjoy Class A minor league baseball with the Salem Red Sox, an affiliate of the Boston Red Sox. The team plays at Haley Toyota Field at Salem Memorial Ballpark, one of the larger ballparks in the Carolina League. Fans get a gorgeous view of the Blue Ridge Mountains in the distance over the right field wall.
Summer: Splash Valley Water Park is the place for outdoor summer fun. Enjoy two 34-foot high water slides, a current river, and a children's play area with spray features.
Fall: Head to Jeter Farm in October for fall hayrides, apple and pumpkin picking, and more kid-friendly activities. Get lost in the corn maze, visit the farm animals, try the slides, and play in the barnyard.
Winter: New in 2022, visitors to Illuminights at Explore Park walk a half-mile trail through more than 650,000 sparkling light displays. Or step back in time at a Dickens of a Christmas, a free, family-friendly event that fills downtown Roanoke with carriage rides, street performers, and more. Find more Roanoke holiday celebrations here.
Family Restaurants in Roanoke VA
There are many great dining options downtown and in surrounding neighborhoods. Below are some of the best places to eat with kids in Roanoke VA.
In downtown Roanoke, the Roanoke City Market Building has a range of casual dining options. Enjoy a tasty Mexican meal (and excellent margaritas for the adults) at Alejandro's Mexican Grill on Campbell Ave.
You may be able to feed the whole family with a giant slice or two from Benny Marconi's, also on Campbell Street. Or step into the way back machine for a basic $1.50 burger at Texas Tavern on Church Ave.
Head to Pop's Ice Cream & Soda Bar for tasty ice cream sundaes and classic diner food in an old school soda bar setting. Pop's is located in the historic Grandin Village neighborhood, which is a fun area to explore, eat, and shop.
We also hear that Blue Cow Ice Cream (which also has shops in Richmond and Fredericksburg). Vegans will appreciate the plant-based scoops at Créme Fresh in the Wasena neighborhood.
Where to Stay: Hotels in Roanoke VA
The Roanoke Hyatt Place makes a great home base for families exploring the Roanoke region. Nicely decorated, spacious rooms include a comfortable living room area with a pull-out couch.
If you'd prefer elegance and an excellent downtown location, the historic Hotel Roanoke and Conference Center is one of the best hotels in Roanoke VA.
Other family-friendly downtown Roanoke hotel options include the Hampton Inn & Suites Downtown and the Springhill Suites by Marriot (near Mill Mountain).
Getting to Roanoke VA from the DC Area
Roanoke is about a 4-hour drive from Washington DC if you stick to the highway. Head west on Route 66, then south on Route 81 to the Roanoke exits.
If you want to go car-free, Amtrak offers train service right into downtown Roanoke twice a day. This is a fun and relaxing way to travel from Washington DC, Baltimore, and New York City.
Learn more at Visit Virginia's Blue Ridge: web | Facebook | Twitter | Instagram | Pinterest
Follow Fun in Fairfax VA on Facebook, Twitter, Pinterest, and Instagram for more places to visit and things to do in and Northern Virginia and the Washington DC area.