At Pazzo Pomodoro in downtown Vienna Virginia, you can satisfy your homemade pasta craving, celebrate a special occasion, and support a local business. Located in a nondescript strip mall, at the corner of Maple Ave and Branch Road, you'll smile when you step inside. The casual trattoria atmosphere is warm and welcoming.
On a chilly day, we crave pasta like the deliciousness that Pazzo Pomodoro serves up in Vienna. A large mural of the Amalfi Coast and a basket of warm bread with oil is a comforting start to the meal.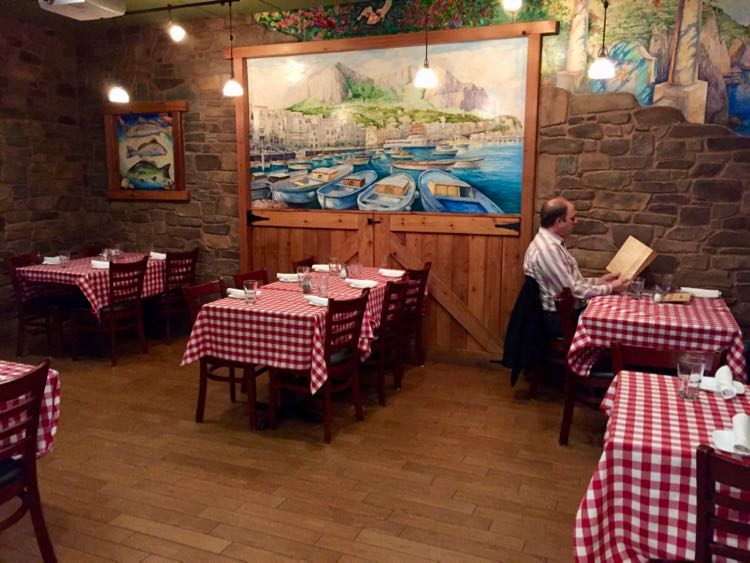 Pizza is authentically prepared in a beautiful pizza oven brought over from Italy. The classic meat and fish dishes on the menu are tempting, but we favor the delicious house-made pasta.
Disclosure: This article may contain affiliate links. We will make a small commission from these links if you order something, at no additional cost to you.
Agnolotti Carmela—creamy pillows stuffed with spinach in a ricotta mascarpone sauce—are rich and comforting. A mound of fettuccine combined with fresh crabmeat and spinach in a white wine garlic sauce makes the Fettucine con Grancho feel both satisfying and light.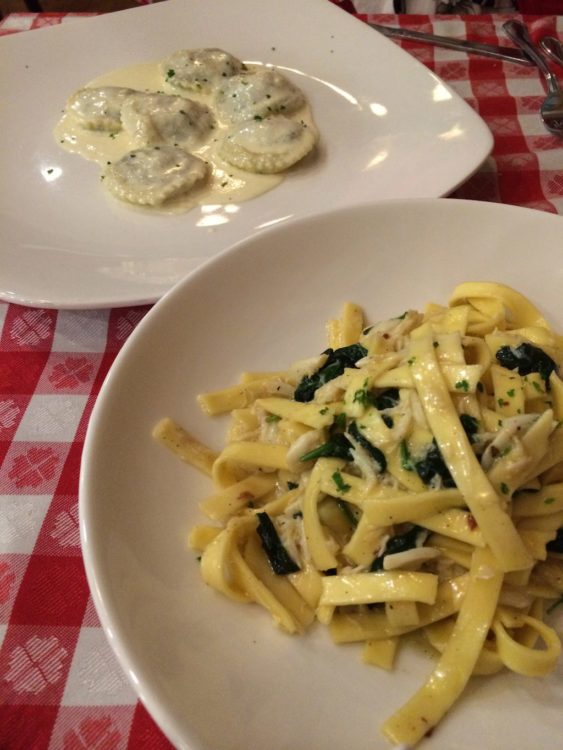 Pasts dishes at Pazzo Pomodoro achieve a nice balance of quality and quantity, and we often have extra to take home. Naturally, we want to leave room for dessert.
Ah, the dessert. As chocolate lovers, we order the Baci de Sophia Loren every time. These adorable little chocolate cups filled with zabaione and topped with fresh raspberries are simply delicious.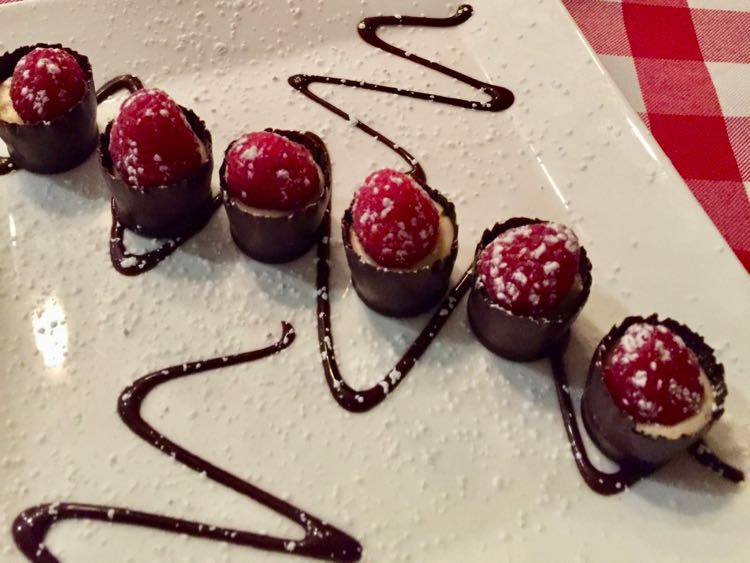 Find more favorite chocolates: Chocolate Shops in Northern Virginia and More Sweet Treats.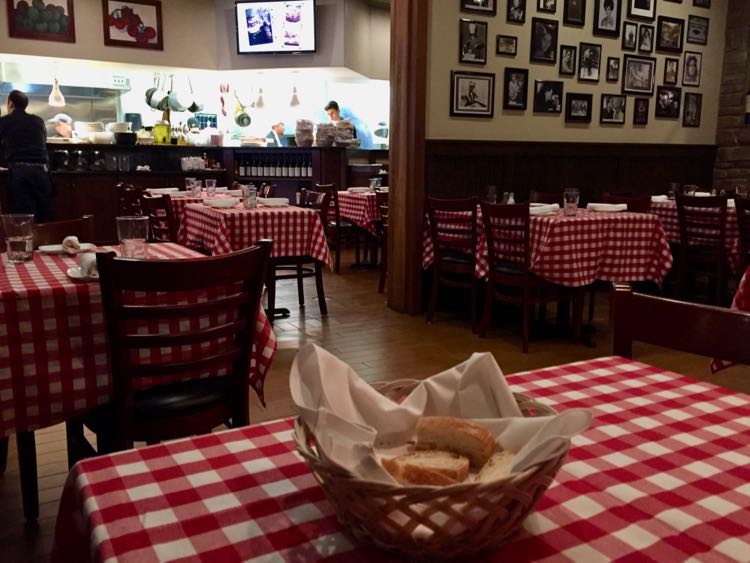 The atmosphere at Pazzo Pomodoro is cozy but not stuffy, making it one of our favorite restaurants for a romantic night out. One Valentine's Day we celebrated with an indulgent seafood platter of lobster, shrimp, and clams.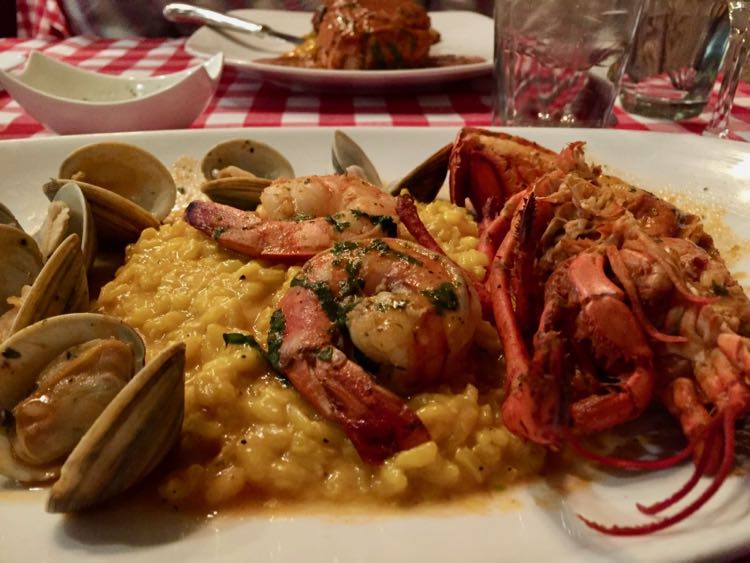 There is no outdoor seating, but you can relax at the small bar and have a drink if there is a wait for your table. Diners generally include a mix of large and small groups, romantic couples, or family gatherings, and often, a little Italian being spoken. Don't wait for the rain, pasta is the right choice every day.
Pazzo Pomodoro is at 118 Branch Rd SE, Vienna, VA 22180. They have a second location at 19825 Belmont Chase Drive in Ashburn. Visit their website for the latest menus and hours and to order online.
Follow us on Facebook, Twitter, Pinterest, and Instagram for more fun travel in and from Northern Virginia.