Updated on May 13, 2023 by Julie McCool
Historic homes of Virginia share the lives of American Presidents, leading Virginia families, and history makers, encouraging visitors to understand the people and times that shaped America. Whether you're a history buff, an architecture lover, or just a fan of unique places, you'll find a lot to love when you tour these historic homes of Virginia.
Historic Homes with Presidential History
Eight future presidents were born in Virginia, and many of their homes are open to visitors today. Several of America's most important founding fathers—Washington, Jefferson, Madison, and Monroe—are enshrined in homes that are an easy day trip from Washington DC.
Disclosure: This article may contain affiliate links. We will make a small commission from these links if you order something, at no additional cost to you.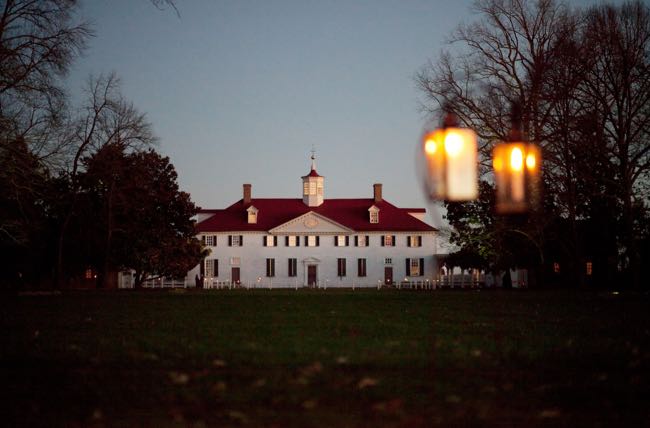 The mansion at George Washington's Mount Vernon is a beautiful testament to Washington's thoughtful approach to creating a home that offered comfort for his family and a source of pride for a new nation. Washington personally supervised renovations of the mansion over a 45-year period.
George Washington spent his life before and after his time as a Revolutionary War General and two-term President at Mount Vernon. The Mount Vernon Estate preserves the mansion, furnishings, gardens, and outbuildings that were so beloved by Washington. Inside the mansion you'll see the bed shared by George and Martha, where he died in 1799, his private study, and the public rooms where he entertained other founding fathers, foreign leaders, and countless friends and admirers.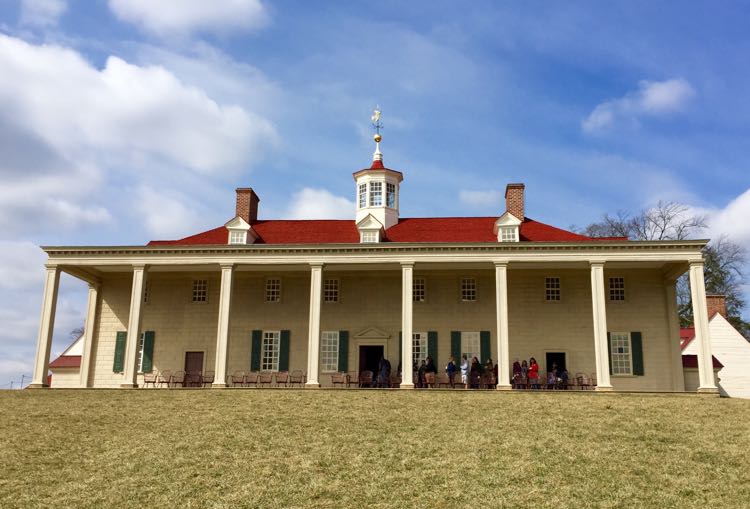 From the hill overlooking the Potomac you can admire the mansion's 2-story, columned piazza, which the Washington's used as an outdoor parlor, and where George paced the stones when snow prevented walks across the grounds. Special tours and events are offered throughout the year, including popular wine and music evenings on Mount Vernon's east front lawn, sometimes accompanied by fireworks over the Potomac.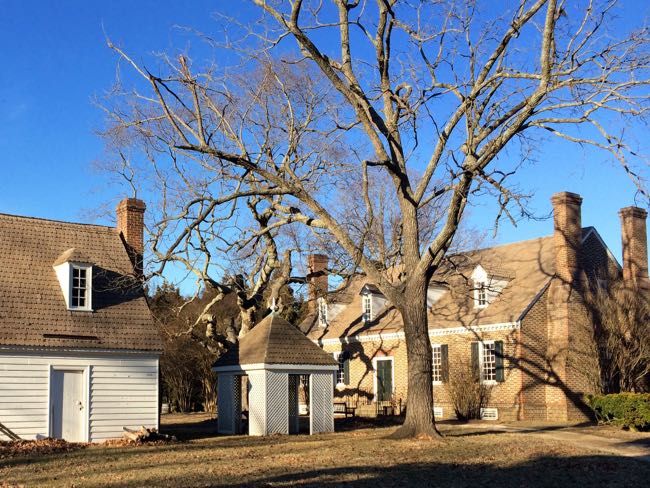 A lesser known destination, in Virginia's Northern Neck, is the birthplace and first home of George Washington, now operated as a National Monument. Washington only lived at the farm on Pope's Creek for 3 years and the original buildings were destroyed by fire, but the park service has done an excellent job recreating the life of a Virginia gentleman farmer.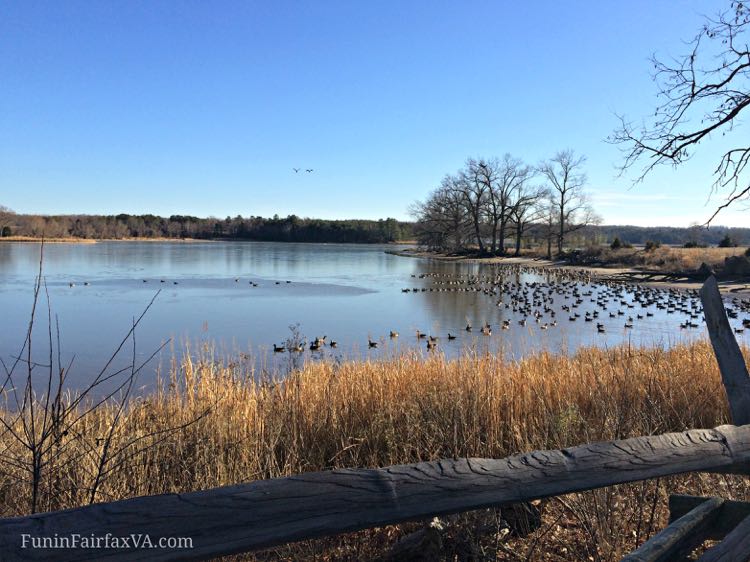 You'll learn about Washington's father, who died when he was 11, and the values that shaped George into the leader he would become. The park includes interpretive displays, buildings to tour, a working farm, a scale replica of the Washington Monument, hiking trails, and beautiful views of this tidewater property.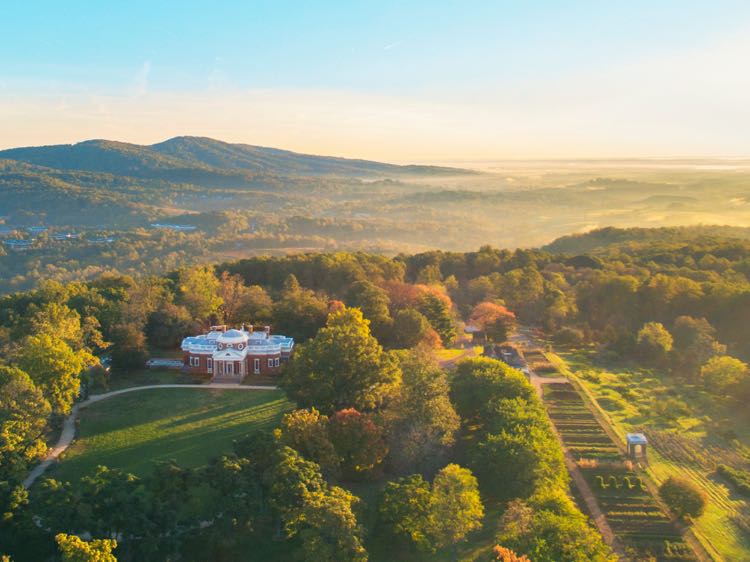 Monticello was Thomas Jefferson's home and plantation for much of his life, both before and after he served as America's third President. The mountain top home was designed and modified by Jefferson throughout his life, with influences from his time serving in France.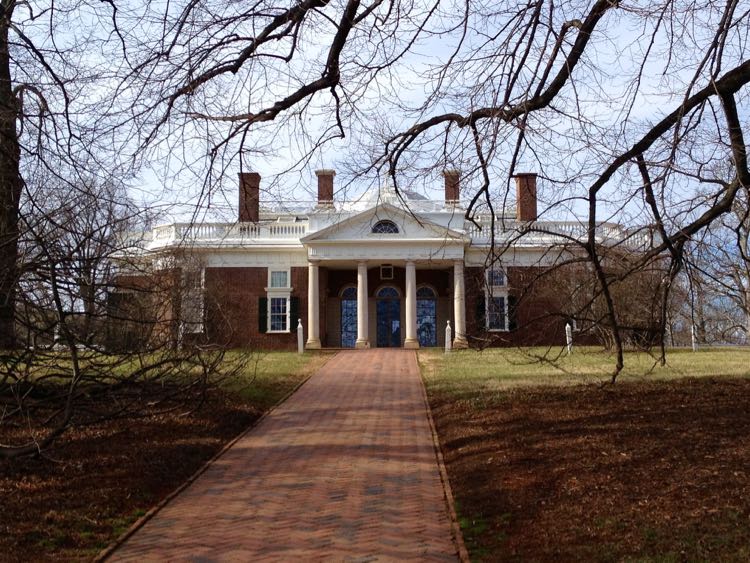 Tours of Monticello highlight Jefferson's life as scholar, inventor, and founding father. Docents also discuss the conflicting reality of his devotion to American freedom, and his role as a slaveholder. The slave quarters on Mulberry Row highlight the difficult life of the enslaved people, including many families who lived and toiled for generations at Monticello. Visitors can also explore the grounds and gardens; and dine, shop, and learn at the large Visitor Center.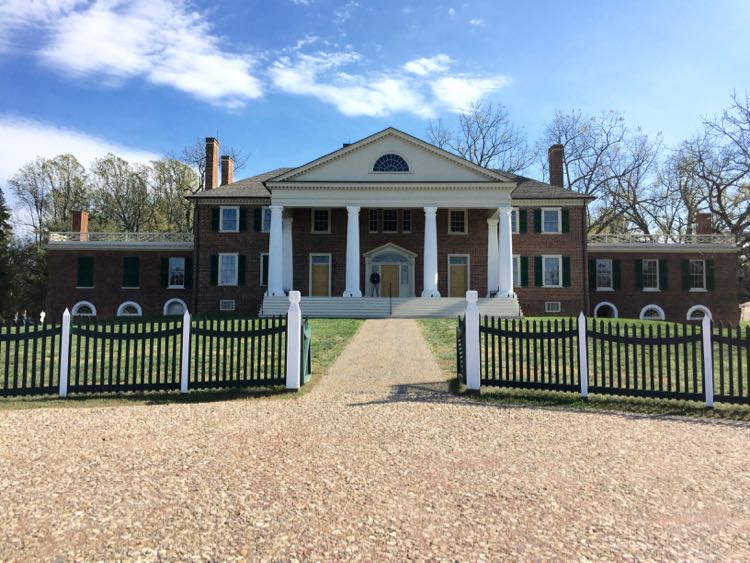 James Madison, America's fourth President, spent much of his life at Montpelier, as a boy, a family man, and a founding father. Often referred to as the Father of the Constitution, Madison prepared at Montpelier for the coming role in the Constitutional Convention, where he advocated for the form of democracy we know today. Madison co-authored the Federalist Papers, helped frame the Bill of Rights, and helped to define the role of a limited Federal government with a system of checks and balances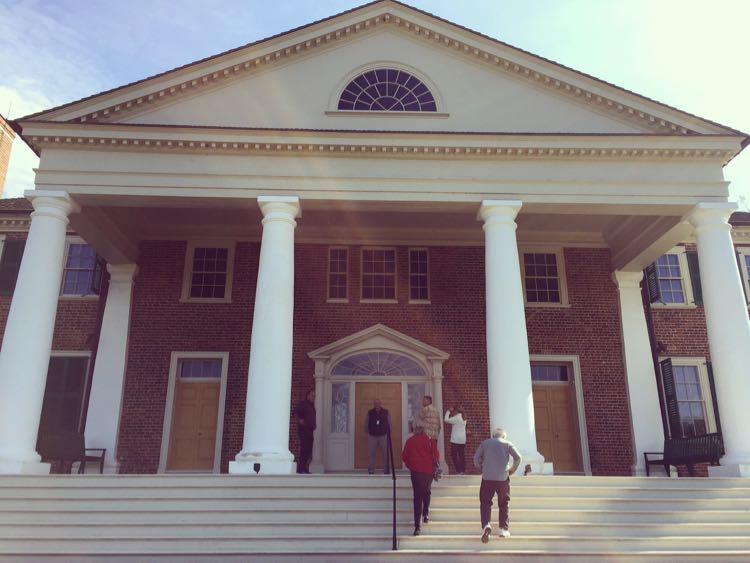 Tours of the mansion at Montpelier interpret the life of James and Dolley—the first American power couple—after he was elected President. The building underwent extensive restoration to bing it back to the time when James entertained the nation's founders, and Dolley defined the role of First Lady. Visitors can also explore the extensive grounds and hiking trails, archeological digs and the recreation of the slave quarters, interesting galleries and shops, and the Exchange Cafe, serving excellent sandwiches.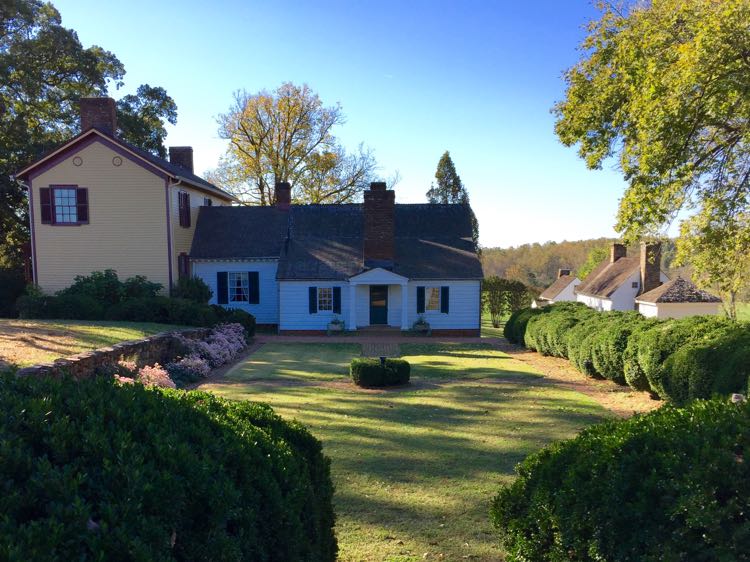 Nearby Highland is close to Monticello for good reason—Monroe selected the site so that he would be near his mentor, Thomas Jefferson. James Monroe was America's fifth President, and the last from the Founding Fathers. He served with George Washington at Valley Forge, studied law under Jefferson, and served 50 years in public office as Senator, Ambassador, Secretary of State, and President. Author of what came to be known as the Monroe Doctrine, he established America's policy of opposition to colonization in the Americas, and non-intervention in European countries and colonies.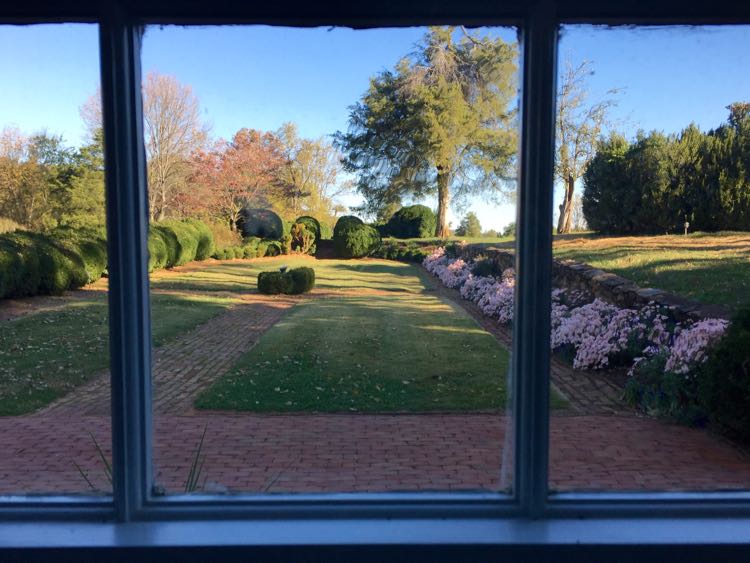 Visitors to Highland learn about Monroe's life in public service as they tour a building once thought to be his home. In 2016, experts discovered a foundation of Monroe's original home, changing their understanding of the existing buildings and opening a new archeological effort.
We have yet to visit the Woodrow Wilson Presidential Library in Staunton, Wilson's birthplace; or Berkley Plantation in Charles City, birthplace of William Henry Harrison; but hope to add them in the future.
Historic Homes Capturing Life in Virginia
Founding fathers, Civil War heroes, leading Virginia families, successful farmers, and a middle class family are all represented in these historic homes that capture different periods of life in Virginia.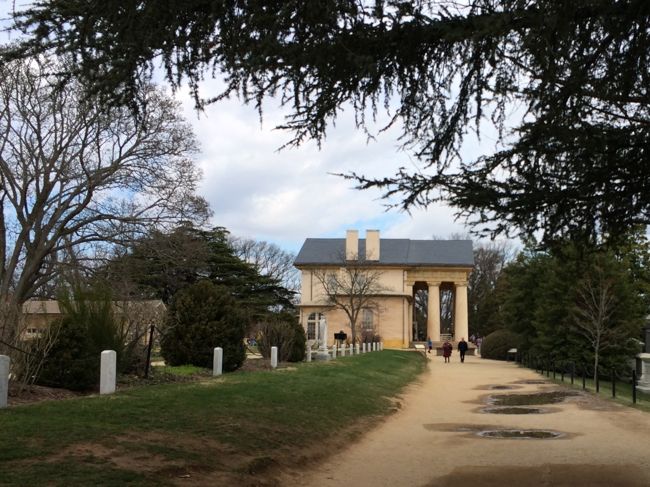 The mansion known as Arlington House was built as a memorial to George Washington, by his adopted grandson, George Washington Parke Custis. In 1831, George Custis's daughter, Mary, married her distant cousin, Robert E. Lee, and Arlington House became the home of the Lee family for the next thirty years. The mansion sits at the top of the hill in Arlington National Cemetery, with a beautiful view of Washington DC.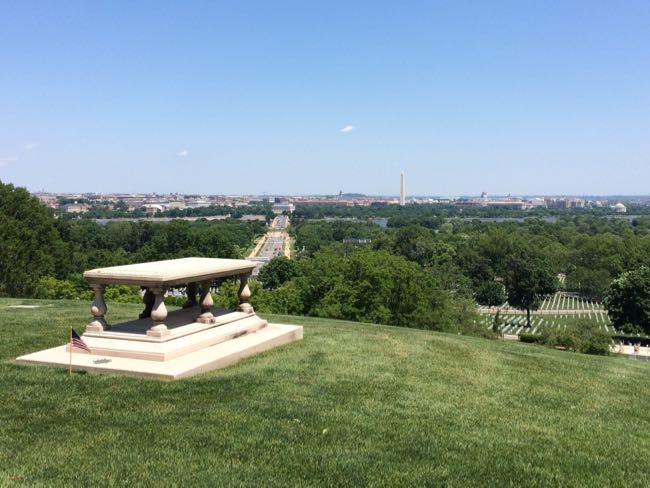 General Lee and his family lived in the house before the Civil War, and he wrote his resignation letter from the US Army in his bedchamber on the second floor. In 1864, the property was appropriated for use as a military cemetery, ensuring that the house would be unusable to Lee should he ever decide to return (he never did). A vault was constructed in the rose garden which holds the remains of 1,800 casualties of the Battle of Bull Run, and many other Civil War dead were buried around the house.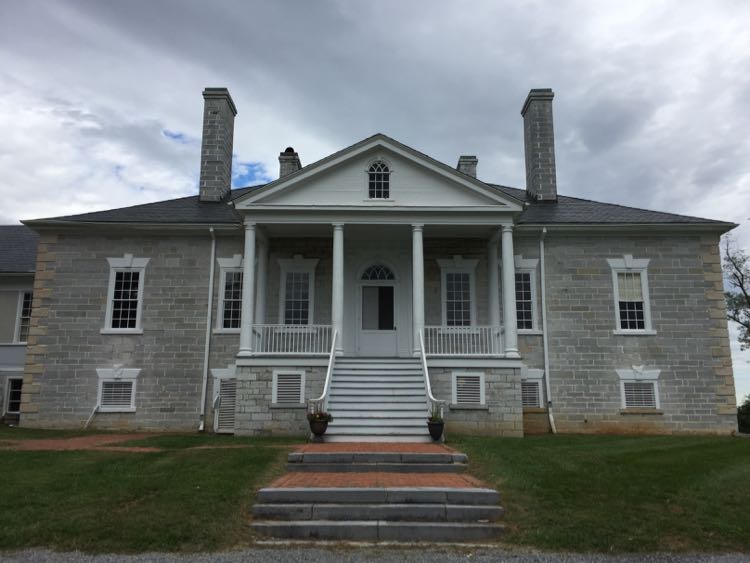 The mansion at Belle Grove Plantation is the centerpiece of an antebellum farm once owned by Isaac and Nelly Hite. Nelly was the sister of future president James Madison. Tours share details of life on the plantation during the early 1800s, and the period architecture and furnishings of the manor house. Outside, visitors can stroll the gardens and grounds in the pastoral country setting in Middletown. Enjoy a visit to Belle Grove on a getaway road trip through Virginia's Northern Shenandoah Valley.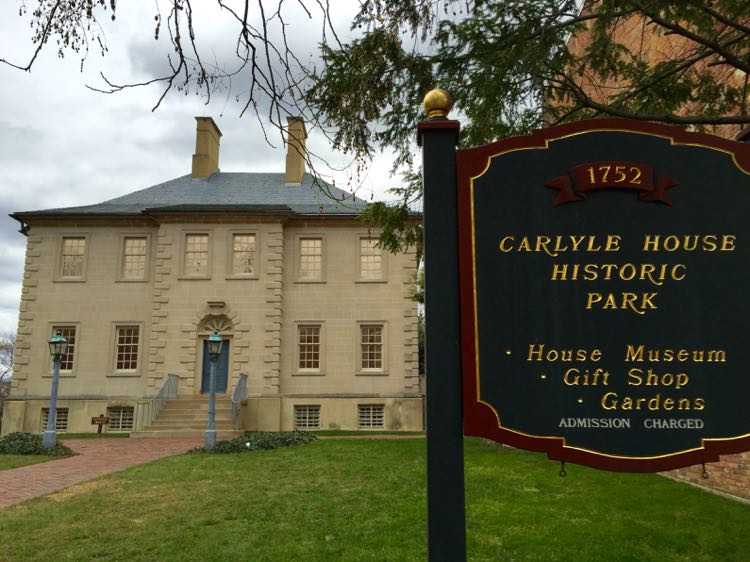 Alexandria's Carlyle House preserves an interesting portrait of American history, from the beginnings of our nation through the American Civil War. The historic mansion was home to wealthy Virginia merchant John Carlyle, and is a beautiful example of Georgian residential architecture.
The first floor of Carlyle House depicts 18th century life when Carlyle, a successful and wealthy merchant and one of the founders of Alexandria, lived there. Upstairs, displays explain the role of the mansion during the Civil War, with a focus on the stories of nurses, doctors, and the wounded depicted in the PBS Civil War series Mercy Street. If time allows, step back in time at the nearby Stabler-Leadbeater Apothecary Museum, the home of Unicorn Root and Dragon's Blood in Alexandria.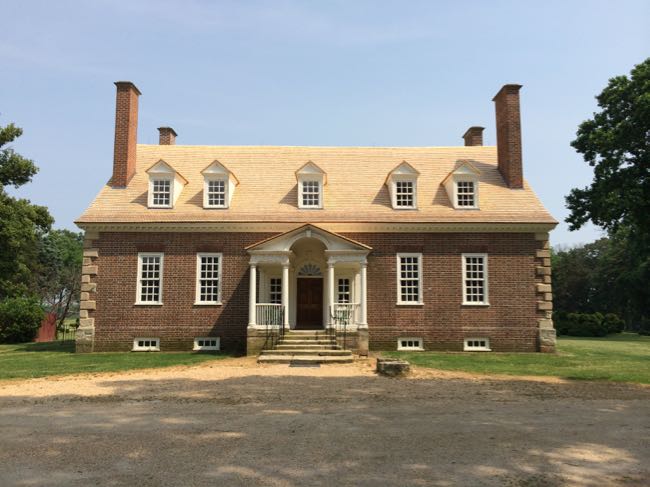 At Gunston Hall, the family home of George Mason IV, you can enjoy a guided tour of the mansion and reconstructed outbuildings, and explore 550 acres of grounds and hiking trails. As you explore the history and beauty of Gunston Hall, you'll learn about George Mason's lasting impact on Virginia and the very beginnings of our American democracy.
George Mason is a prominent historical figure in Northern Virginia, not as well known as George Washington and Robert E. Lee, but very important to America's birth. Mason was a fourth generation Virginian who became a senior statesman and author of the Virginia Declaration of Rights. He was among the first to call for such fundamental American liberties as religious tolerance and freedom of the press, ideals that became the foundation of the United States Bill of Rights.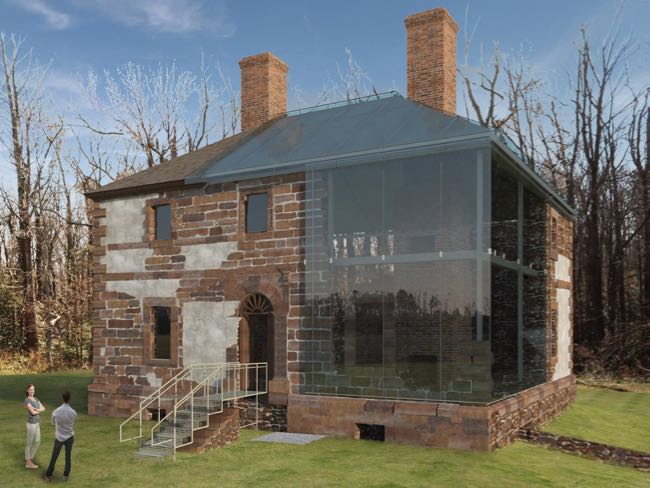 Once the home of Declaration of Independence signer Francis Lightfood Lee, Menokin fell into disrepair and then was further collapsed by a fallen tree. Today, The Menokin Foundation is undertaking the Glass House Project, a unique partial restoration of the mansion that will expose the buildings architecture to visitors under a protective glass layer.
Stop at the Visitor Center to view a short video and displays about Menokin and the restoration work, then visit the mansion to see the work in progress. In 2015, the property opened a new trail, offering a short hike down to Cat Point Creek, where you can enjoy a view much like that encountered by explorer Captain John Smith in the early 1600s. Make Menokin part of a Northern Neck road trip to discover more Virginia history and natural beauty.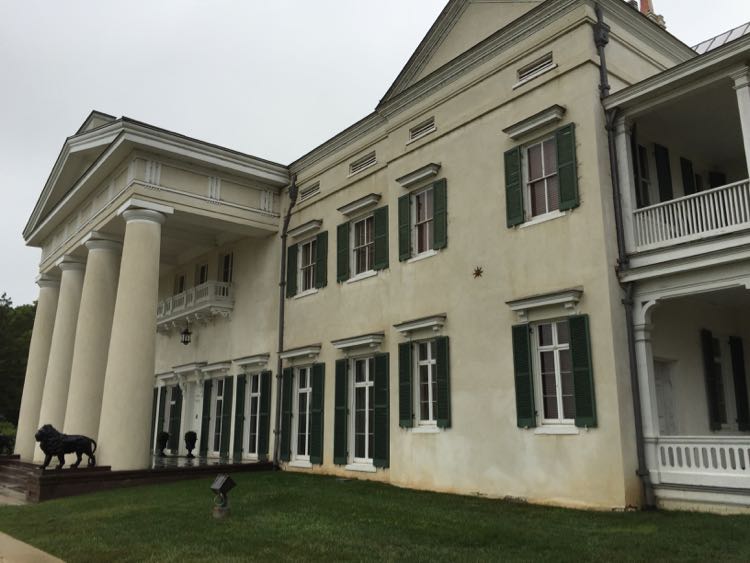 With 1000 acres of lawns, trails, equestrian and athletic fields, two museums, and an historic manor house, there is a lot to see on a visit to Morven Park. Tour the manor house to learn about Virginia Governor Westmoreland Davis, who, with his wife Marguerite, purchased Morven Park in 1903 and built it into a productive farm following his ideals of sustainable agriculture and civic leadership.
Tours of the mansion and two museums—the Museum of Hounds & Hunting of North America, and the Winmill Carriage Museum—are available throughout the year except January. Allow time to explore the grounds or catch an equestrian event.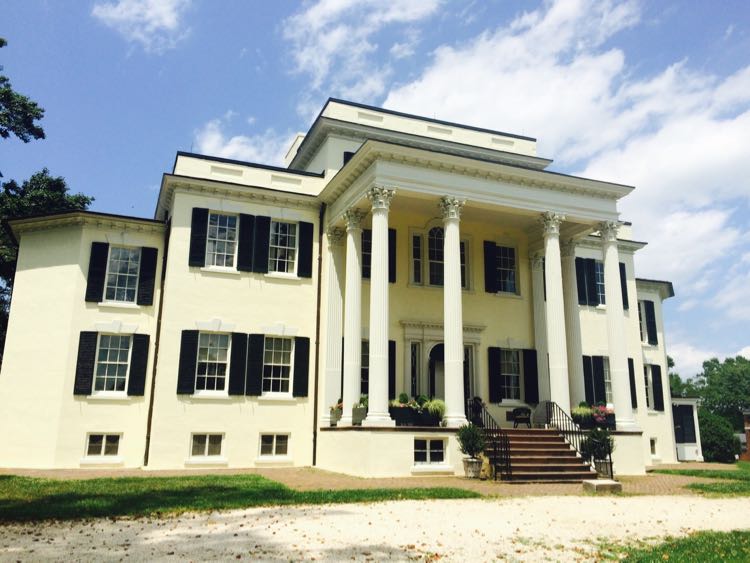 Oatlands was a successful Virginia plantation owned by George Carter, a descendant of one of Virginia's first families. While construction of the mansion began in 1804, building was interrupted by the War of 1812, and the house was not completed until the 1820s. The Greek Revival design reflect Carter's changing architectural preferences. The plantation was dependent on a slave economy, and by 1860, there were 133 enslaved men, women, and children at Oatlands.
Guided tours of the mansion, and self-guided walking tour of the grounds are available from April through December. The grounds feature impressive trees; a formally terraced garden with boxwood alleys, reflecting pool, herb garden, and other plantings; and the second oldest greenhouse in the country. Tours of the Oatlands mansion are available hourly in season, and special events and tours are offered throughout the year.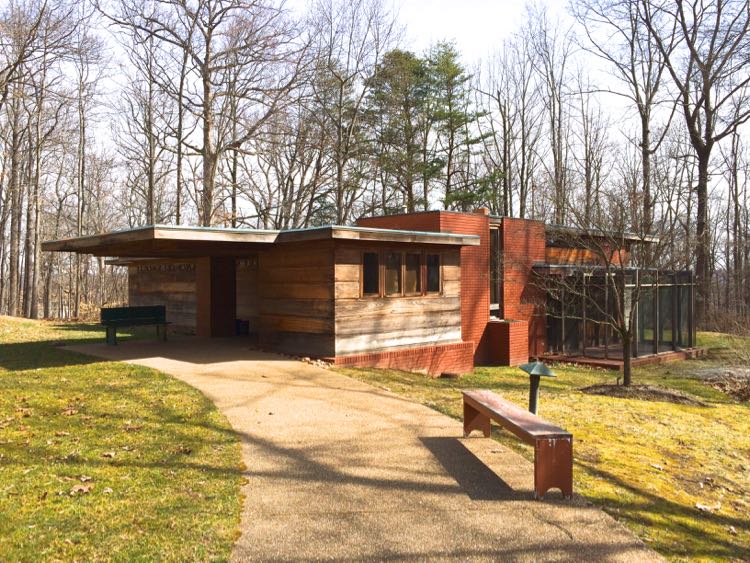 Not all historic homes reflect the distant past. A more modern home in Fairfax County, the Pope-Leighey House is a wonderful example of the work of Frank Lloyd Wright. Wright was recognized by the American Institute of Architects as "the greatest American architect of all time." His principles of organic architecture encouraged living in connection to and harmony with nature.
The Pope-Leighey House was designed for middle-class family living, and it reflects Wright's belief that garages, attics, and basements were unneeded structures that encourage excessive consumption and cluttered living. Excellent docent-led tours explain how Wright created popular design concepts, like the open floor plan, that we enjoy today.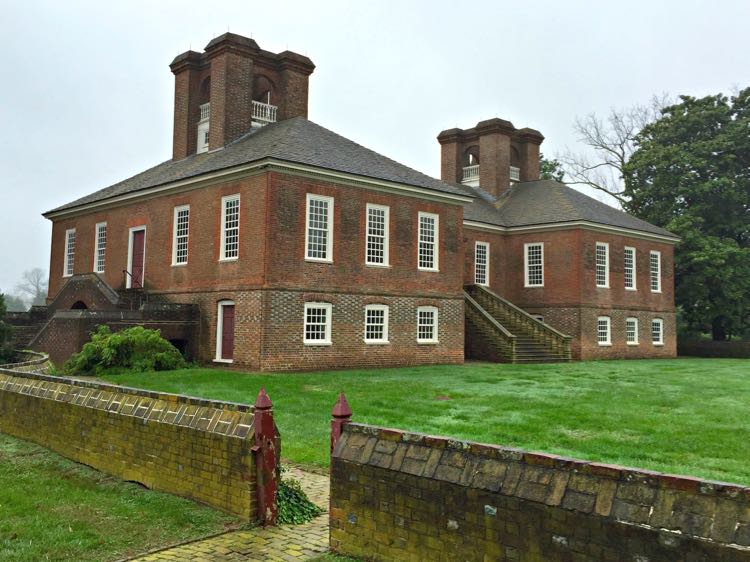 The Robert E Lee birthplace, Stratford Hall, is situated along the Potomac River on Virginia's Northern Neck. Though Lee only spent the first four years of his life at Stratford Hall, the Great House and surrounding plantation housed four generations of the Lee family including a Revolutionary War hero and two signers of the Declaration of Independence.
Visitors to Stratford Hall can tour the mansion and outbuildings; learn about the Lees, Virginia history, and site restoration in the Visitor Center; hike the nature trails; and visit the mill and beach along the Potomac River.
Stonewall Jackson House, Lexington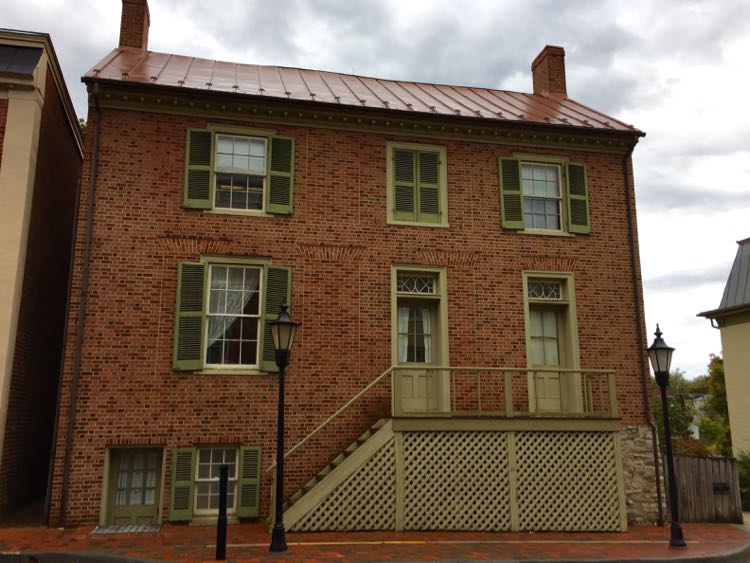 Confederate General Thomas "Stonewall" Jackson is well known for his commanding role in the US Civil War. At the Stonewall Jackson House, visitors learn a different side of Jackson, who lived two critical years of his private life in the Lexington home. Original and period furnishings help docents tell the story of Jackson's dedication and industry, and of the lives of his family and the enslaved people who worked in his house.
Jackson was a professor at the Virginia Military Institute, a deacon in his church, and a devoted family man when he purchased the home in 1858, the culmination of his dream to raise a family in a town he loved. But only two years later, he left for a war that would give him fame on the battlefield but take his life. Mortally wounded at the Battle of Chancellorsville, Jackson was never able to return to the life he had built in Lexington.
Historic homes bring us in touch with the people and times who built our country, and we always come away with new insights about American life. Happily, we have many more Virginia homes left to explore.
What have you learned by touring historic homes, here in Virginia, or around the world? If a visitor has limited time, which would you recommend they visit? We'd love to hear your feedback and suggestions in the comments below.
Follow Fun in Fairfax VA on Facebook, Twitter, Pinterest, and Instagram for more fun places to visit and things to do in Northern Virginia and surrounding areas.
Some of our historic home tours were hosted by Virginia tourism agencies.