See the newest Cirque du Soleil Tysons show, Echo, making its US Premier in September and October 2023.
Cirque du Soleil LUZIA in Tysons Virginia invites the audience into a fantastical version of Mexico, caught between dreams and reality. Acrobats, contortionists, jugglers, and more occupy a surreal stage, sometimes performing in rain. Watching the acts take place in the driving rain is powerful and impressive. The water even falls with shapes and patterns in it.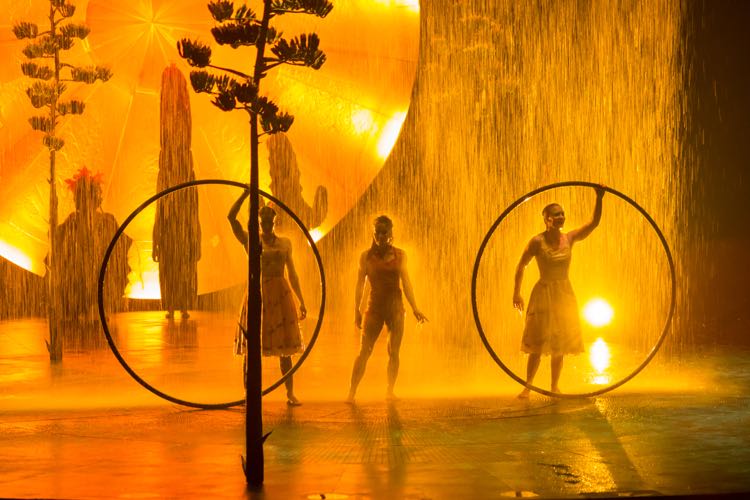 "In a series of grand visual surprises and breathtaking acrobatic performances, LUZIA takes audiences on a surrealistic journey through a vibrant world filled with wonders, playfulness and striking artistry. Smoothly passing from an old movie set to the ocean to a smoky dance hall or an arid desert, LUZIA cleverly brings to the stage multiple places, faces and sounds of Mexico taken from both tradition and modernity. Rich in awe-inspiring moments, LUZIA enchants by incorporating rain into acrobatic and artistic scenes – a first for a Cirque du Soleil touring production." — Cirque du Soleil
Disclosure: This article may contain affiliate links. We will make a small commission from these links if you order something, at no additional cost to you.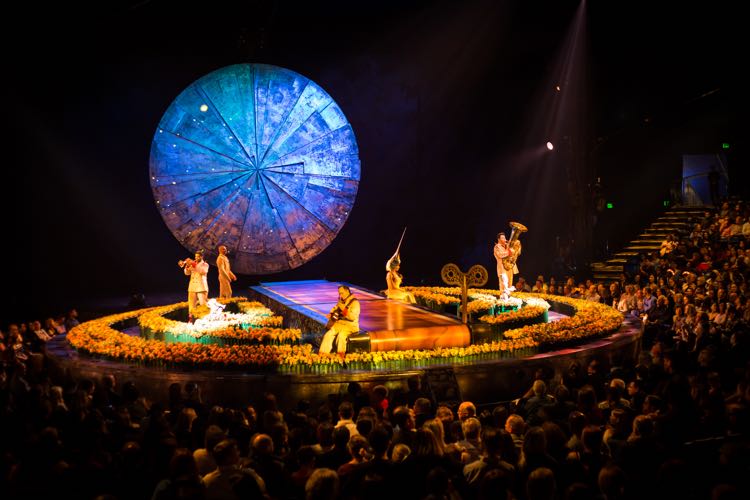 Cirque du Soleil shows generally include a comedic character who appears between acts and helps tell the story. In LUZIA, he makes a dramatic arrival by free falling from a "plane" down to the stage.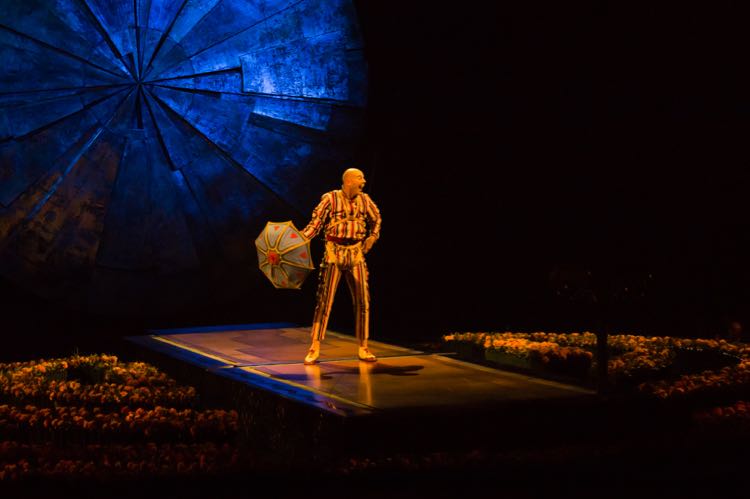 Surreal creatures interact with performers on stage. For example, the "horse" in the photo below chases a butterfly-winged girl on a treadmill.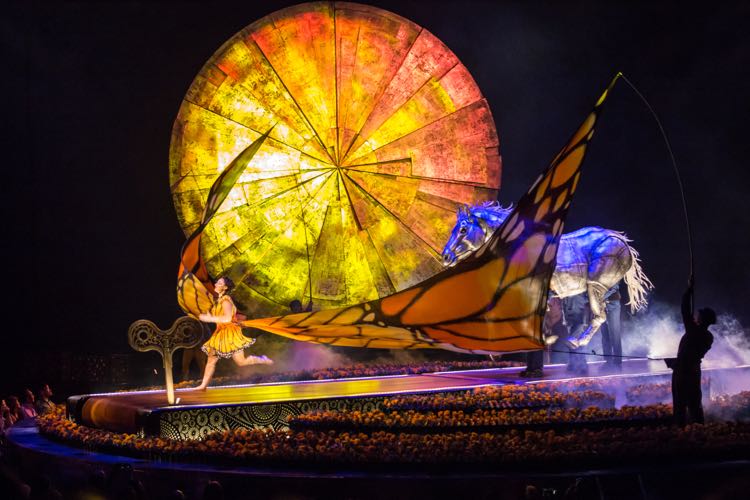 Crowd interaction is part of the fun of a Cirque du Soleil show. A juggler comes into the crowd, masked wrestlers walk around before the show, a beach ball is sent into the crowd. Get a seat close to the stage if possible and you may become part of the show.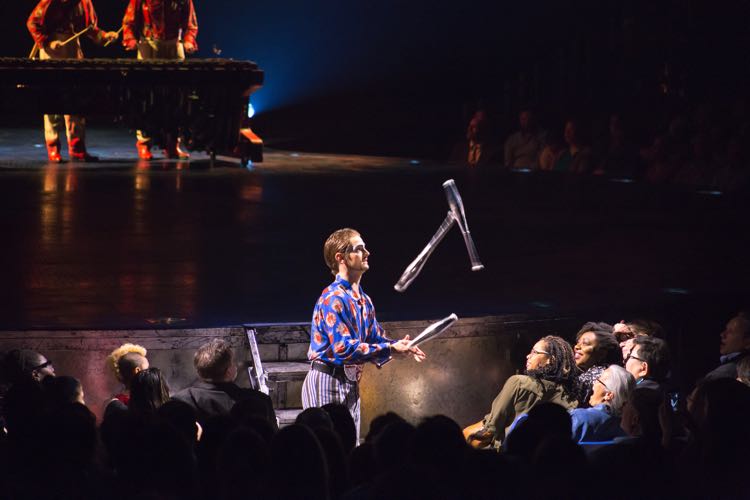 LUZIA is a family friendly show, that should hold the attention of every age. Contortionists and aerialists defy normal laws of human motion. Dramatic performances go a step further as water becomes part of the show.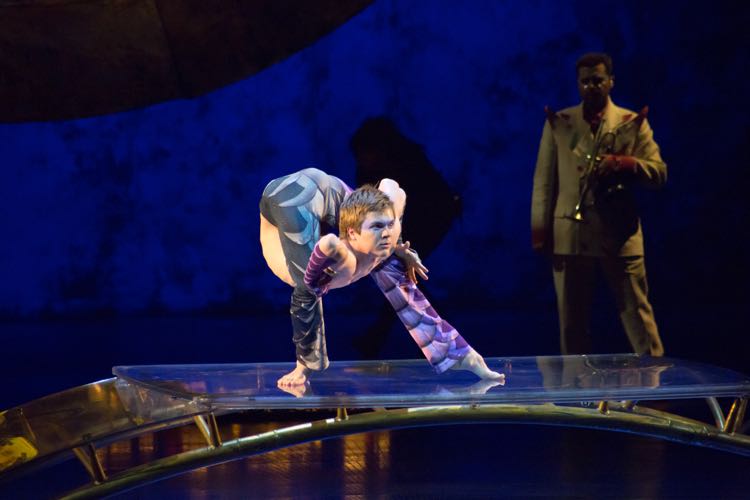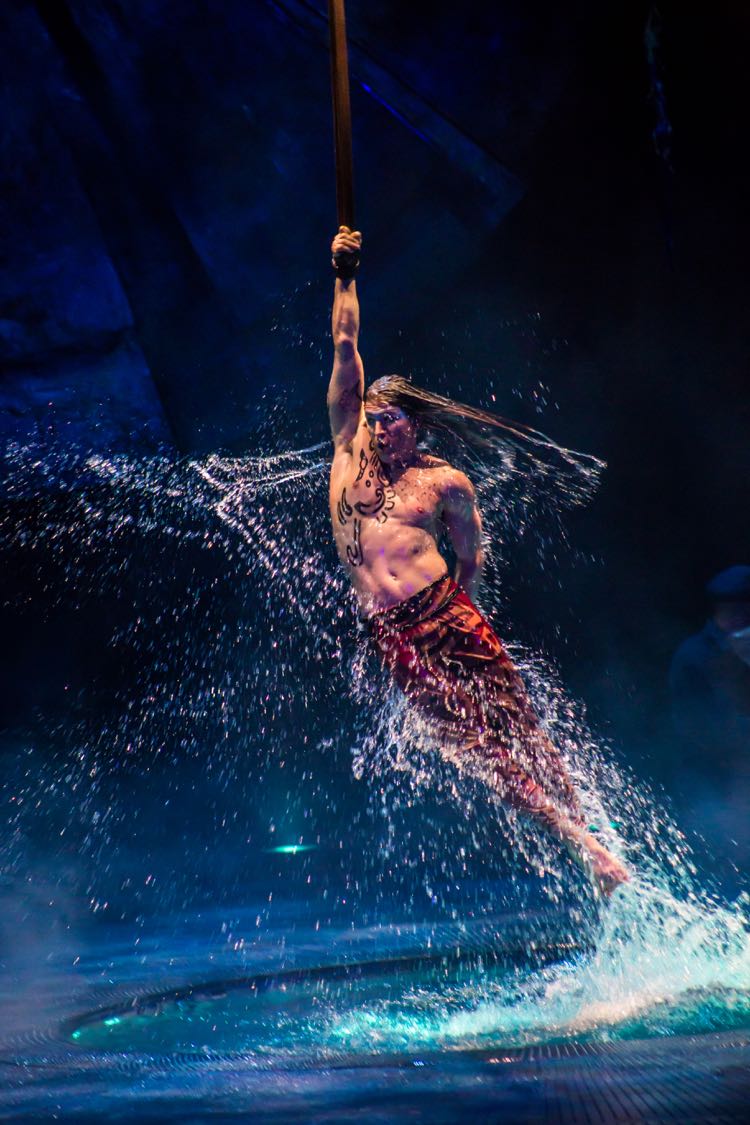 Watch LUZIA in Tysons Lerner Square from April 13 to June 17. Tickets are on sale now, with prices beginning at $39. There are no bad seats in the small, round tent but seats close to the stage will offer the best views of the elaborately detailed costumes and makeup.
LUZIA is the second Cirque du Soleil show in Tysons, after Kurios in 2017, and we hope it will be an annual event. The venue is very easy to reach on the Silver Line; just hop out at the Tyson's Plaza stop. It's also a very short walk from Tysons Corner and Tysons Galleria malls. There is official (expensive) event parking a little closer, but we suggest having dinner at the mall before walking over to see the show. Better yet, extend your evening out into an overnight getaway at the Hyatt Tysons or Ritz-Carlton Tysons.
Will you be joining the walking dream at LUZIA in Tysons Virginia?
Fun in Fairfax VA was invited to a media preview of Cirque du Soleil LUZIA. All opinions and text are our own. All photographs are by Chris Militzer, used with permission. Chris is a Virginia photographer specializing in fine art photography of landscapes and nature, featured on Visit Virginia, and USA Today. Browse and purchase Chris's photographs on SmugMug, and follow him on Instagram.
Follow Fun in Fairfax VA on Facebook, Twitter, Pinterest, and Instagram for more places to visit and things to do in Northern Virginia and surrounding areas.