Mookie's BBQ in Great Falls offers delicious bbq standards then pushes beyond the norm with less common smoked meat specials. The spacious interior and full bar offer comfortable spots for casual meals, large groups, and game time.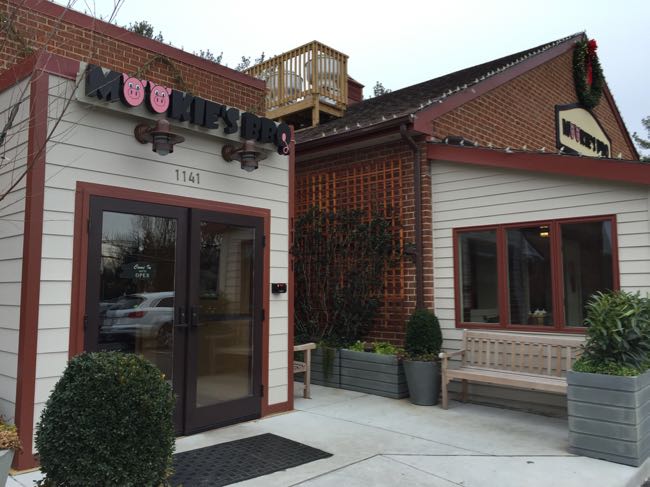 Mookie's BBQ began as a competition barbecue and catering business, based out of Falls Church, and the Competition page on their website highlights wins all the way back to 2010. They still offer an extensive catering menu, including the ultimate Big Mook's Experience Package with on-site smoker, a popular option for corporate events.
Disclosure: This article may contain affiliate links. We will make a small commission from these links if you order something, at no additional cost to you.
Fortunately, regular diners can now enjoy the same delicious bbq in a comfortable restaurant with plenty of indoor seating. Mookie's opened in October 2015, in the space formerly occupied by Serbian Crown, and they've done a nice job making the large space welcoming and bright.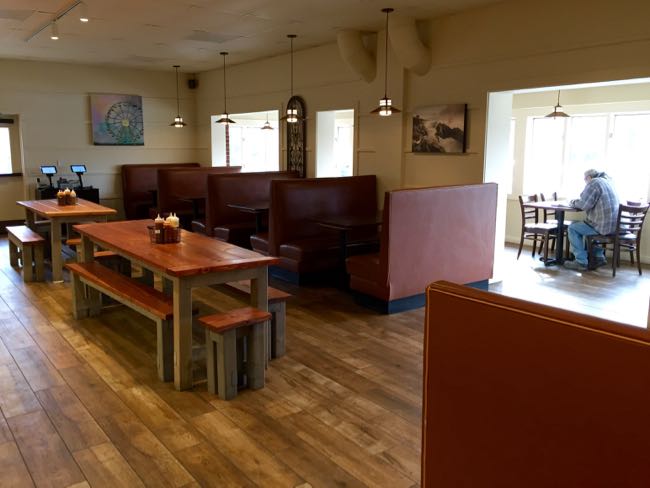 The decor is simple and spare, with large booths and tables, and a view of the kitchen, in the main dining area, plus a row of tables in the sunny, enclosed porch. There's nothing fancy, but then we don't want fancy with our barbecue.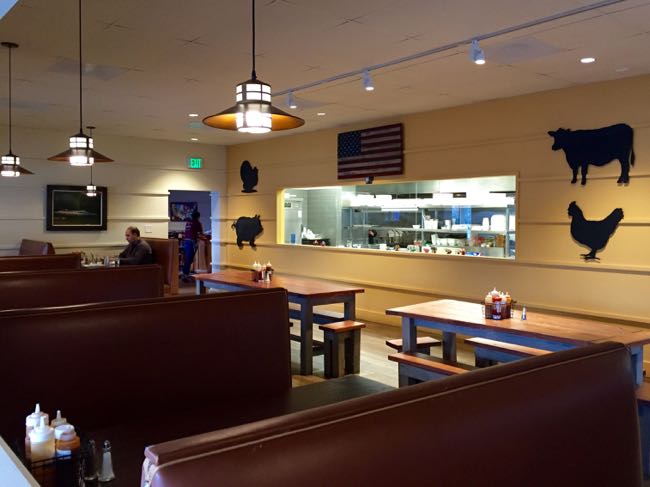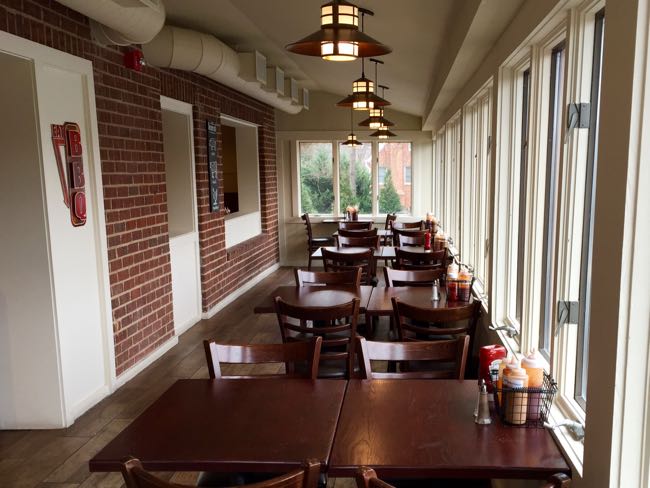 The bar area is another nice space, especially during a game. Lucky groups score a corner table with it's own TV, while others watch from the comfortable bar seats. Mookie's has a full bar, offering a nice selection of Virginia craft beers, plus bourbons, scotches, and other bar standards.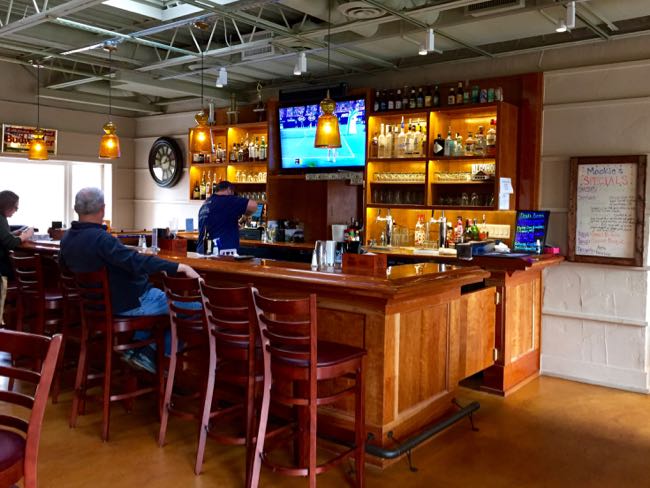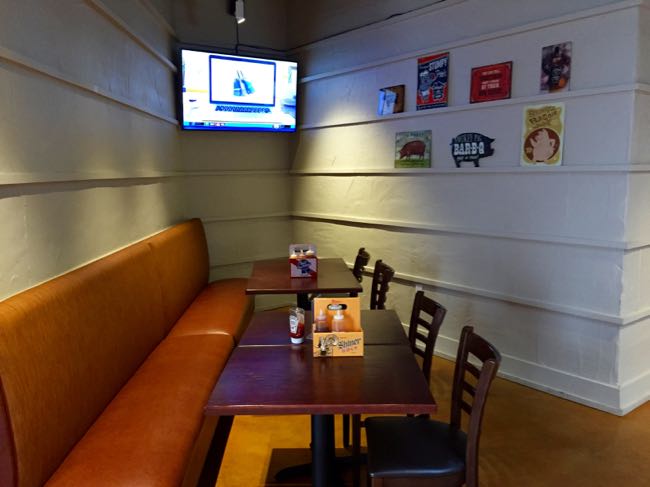 Once you dig into the bbq you'll understand why they've been winning competitions all these years. We enjoyed excellent pulled pork and brisket on our first visit, further improved with the selection of bbq sauces on every table.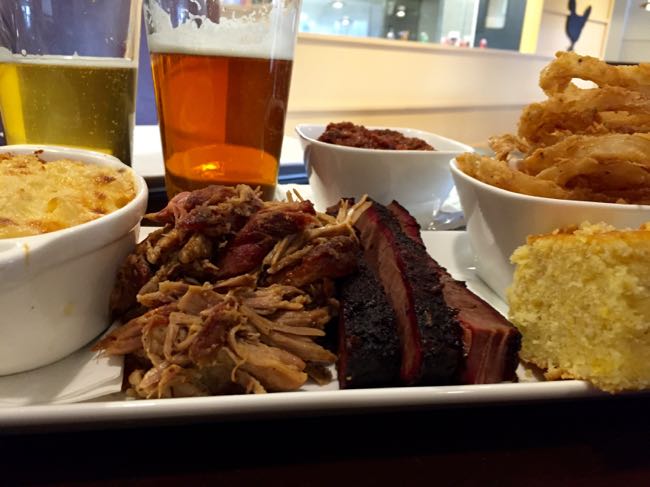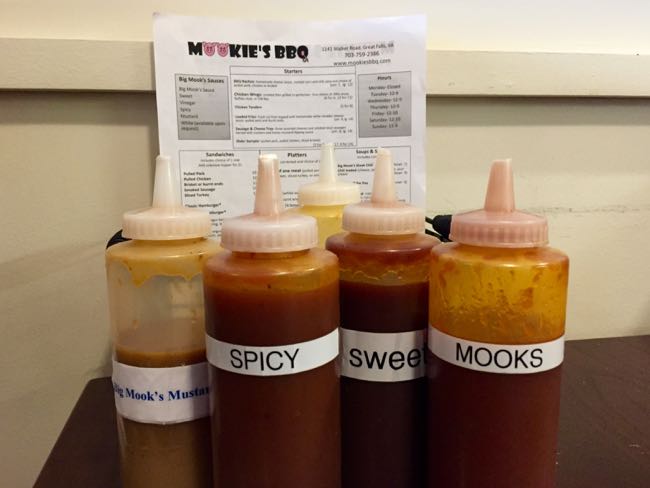 The baked mac and cheese was really delicious; served in a small casserole dish with a nice crust and a light, homemade flavor. We would definitely choose it again. We also tried the onion rings—nicely crisp and not greasy—and a cup of the chili. The cornbread included with every platter was yummy, but we wish the serving was a little larger.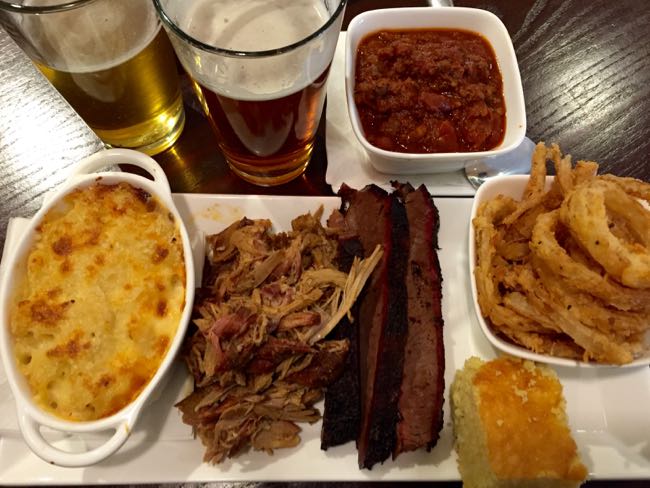 We're looking forward to trying the ribs, burnt ends and sausage that Yelp reviewers rave about on a future visit. Mookie's also likes to push the envelope a bit with smoked specials you won't find at most barbecue joints. Smoked lamb was a special during out visit, and Big Mook (as owner Brian Varani is known) sometimes offers smoked duck, beef ribs, and prime rib. Follow Mookie's Facebook page for updates on specials.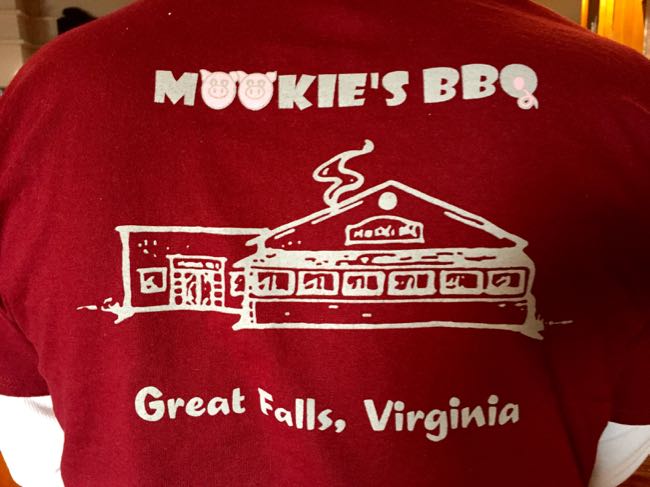 Burgers, salads, sandwiches and desserts round out the menu. We had our eye on the Warm Chocolate Cookie a la mode, but our server was delayed just long enough to let our brain register how full we were. Next time we'll save space for dessert. And there will definitely be a next time.
Mookie's BBQ
1141 Walker Road
Great Falls, VA 22086
703-759-2386
Map
If you're a fan of barbecue, you might want to check out these other yummy bbq spots:
What's your favorite local barbecue spot?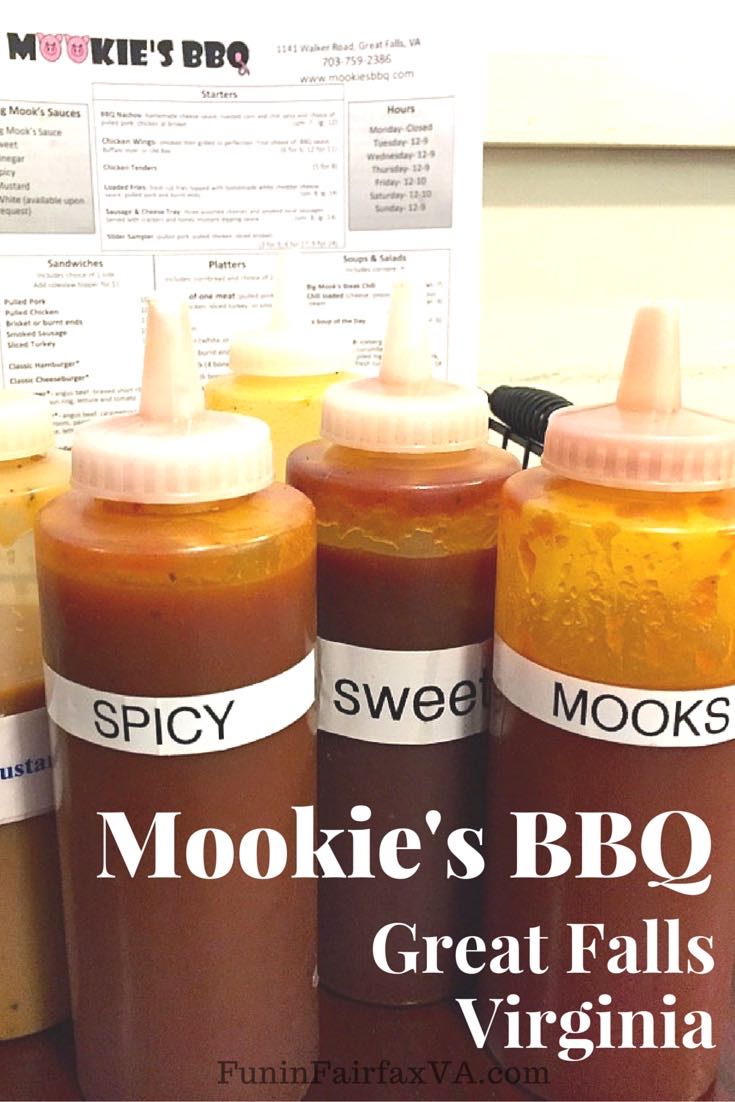 [hr]
Follow us on Facebook, Twitter, Pinterest, and Instagram for more great places to eat, drink, explore, and play in Northern Virginia and surrounding areas.