Lynchburg Virginia is a riverside city steeped in history but with a modern vibe, bustling with education, the arts, and unique local businesses. Focus on American history and you'll learn stories about Thomas Jefferson and  the Civil War. Lynchburg Virginia was even the capitol of the south for a few short days in 1865. Modern day stops make the "hill city" a great place for family and adult getaways.
From activities for kids, to outings for mom and dad, our local expert has rounded up fun things to do in Lynchburg Virginia that will put a smile on everyone's face.
This article is a guest post by Lynchburg resident Jennifer Prince.
Disclosure: This article may contain affiliate links. We will make a small commission from these links if you order something, at no additional cost to you.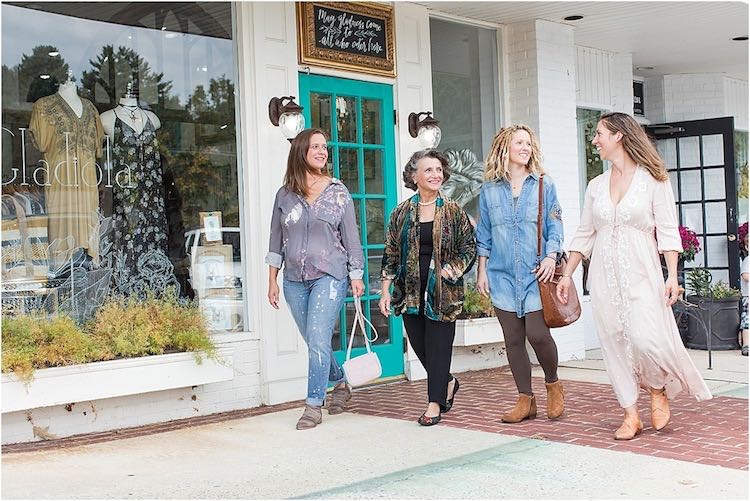 If you're passing up and down the east coast on Route 29, chances are you've seen exits labeled with the city's name. Or perhaps you've stopped for a bit of a respite when you're on your way to another place. Well, I'm here to encourage you to make Lynchburg your destination. Here are my top suggestions for fun and interesting things to do in Lynchburg Virginia.
Family Activities in Lynchburg Virginia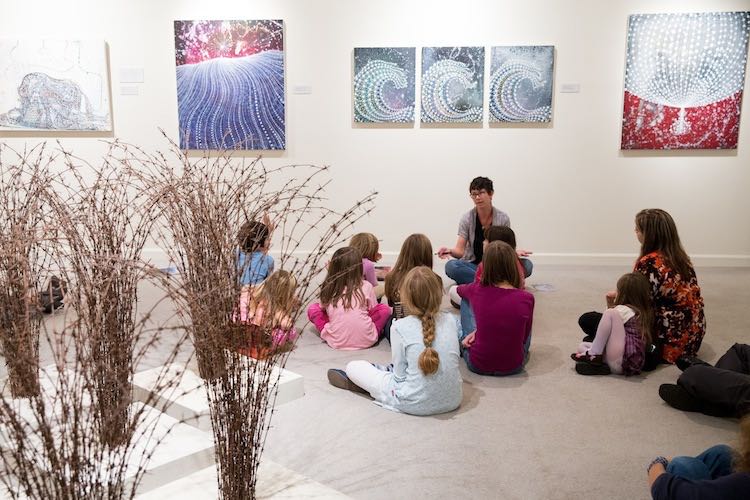 Amazement Square: An interactive children's museum located downtown, this educational hub offers rotating exhibits along with staples for children of all ages.
Maier Museum of Art: Nestled on a side street off of illustrious Rivermont Avenue, this well curated museum was commissioned to protect the national art collection during the war.
Academy Center of the Arts: Offering theatre, music, art and the occasional class here and there, this location serves as a creative hub for the community. If you happen to visit on a weekend and love the arts, be sure to check the schedule for "The Academy" as it's affectionately known.
Shop Local in Lynchburg Virginia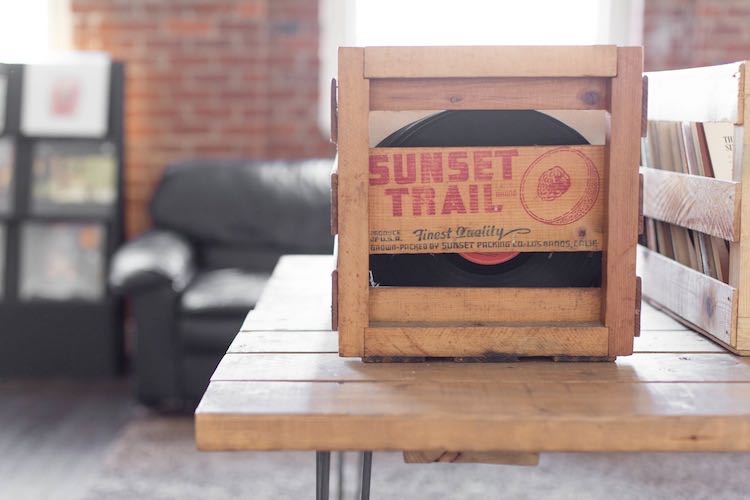 Gladiola Girls: Whether you're searching for lovely clothing and accessories or a fun, upscale souvenir to take home (I always adore making an earring purchase!), a stop at this locally owned boutique is a visual haven.
R Coffee Ltd: In the same shopping center as Gladiola Girls, this upscale, men's clothing and accessories store has a lot to offer the guy who wants to stay in style.
Southern Provisions: From home décor to gifting items, while a bit of time away in this beautifully curated store owned by an enterprising interior decorator.
Bowen Jewelry Company: This store, in it's third generation of ownership, is a Lynchburg staple. My favorite is to peruse the vast estate jewelry collection, full of unique and one-of-a-kind pieces.
Speakertree Records: A block away from Amazement Square, this record store is housed in a brightly lit, urban space. Offering all sorts of records for any level of collector, the owners are knowledgeable and helpful.
Where to Eat in Lynchburg Virginia
The Dahlia: Because we can walk to this restaurant, I'm a bit partial, but I adore this restaurant. Nestled on a side street close to downtown, they have a carefully curated menu of "pub-grub and seafood," and the dishes come out consistent every time.
El Jefe: Billed as a tequila bar, this quaint restaurant offers both indoor and outdoor seating and has the best genuine tacos around.
Isabella's Italian Trattoria, Tucked away in a shopping center, this unassuming restaurant will wow you both with its service and its menu. Isabella's offers traditional, upscale Italian dishes and is the place to go for a special night out.
Explore Lynchburg and American History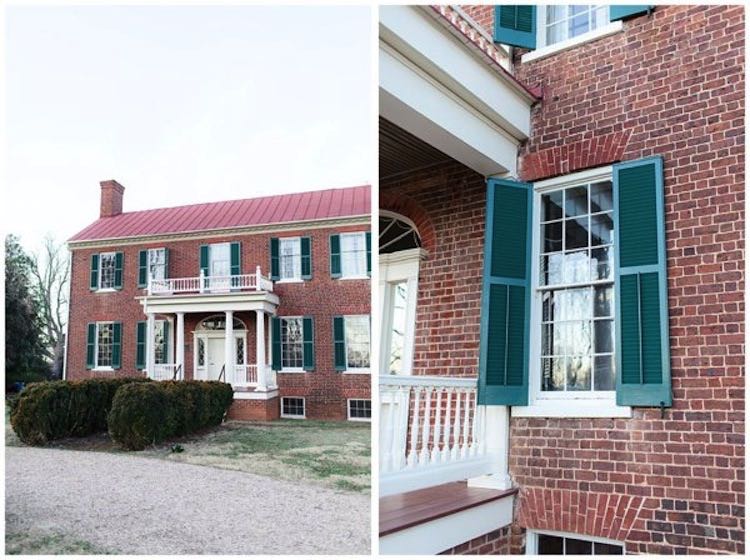 Thomas Jefferson's Poplar Forest: Located about 20 minutes outside of the city is Thomas Jefferson's former summer home. As an active restoration site, excavations are still taking place on the grounds near this beautifully crafted home. Poplar Forest was recently voted a top Virginia attraction on USA Today's 10 Best list.
Point of Honor: This historic home is part of the Lynchburg Museum System covering the city's founding to the present day. They offers tours and showcase three floors of exhibits about the city's rich history.
Historic Sandusky: Civil War buffs will enjoy touring this home, which was the Union Headquarters during the Battle of Lynchburg in 1864.
Get Outdoors in Lynchburg Virginia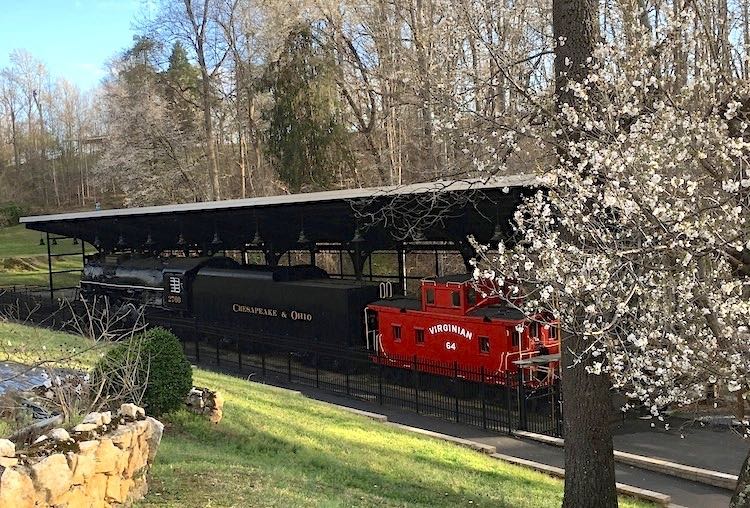 Blackwater Creek Trail – With several entrances, this path is a wonderful example of turning "rails to trails" in a lovely way. Visitors can walk, run, or bike the paths.
Riverside Park: This multi-use park offers picnic tables, playground, a spray ground, and both paved and unpaved trails. Because of its proximity to my home, this is one of my favorite places to enjoy the outdoors in Lynchburg
Anne Spencer House: A poet and her husband lovingly curated this quaint house and gardens. Although it is off the beaten path, it is definitely worth a stop.
Old City Cemetery: This may not sound like a place to go to enjoy nature, but it is. The historical cemetery has lovely grounds, a pond, and even an old fashioned swing hanging from a sturdy, old tree.
Lynchburg Virginia is a 3-hour drive from Fairfax. Consider combining your visit with a stay at other favorite Virginia getaway destinations.
Whether you goal is family fun, American history, or a chance to shop and eat local, you'll find fun things to do in Lynchburg Virginia. Learn more at the Lynchburg tourism web site.
>> Plan your stay in Lynchburg Virginia now!
No matter what brings you to – or through – Lynchburg, I encourage you to make it a stopping point. I love making this city my home, and I've only touched the surface of what it has to offer.
This article is a guest post by Jennifer Prince. Jennifer lives in the Lynchburg historic district with her husband, children and ever growing collection of cats. She blogs at Hill City Bride and Travel Like a Prince. Thank you for sharing your town with us, Jennifer!