Updated on May 9, 2023 by Julie McCool
A Wilmington Delaware getaway offers a wonderful mix of nature, history, and foodie fun just a two-hour drive from Washington DC and Northern Virginia. There are excellent lodging and dining options in every price range, so your can make your Wilmington getaway luxurious and romantic, or casual and family-friendly.
Garden lovers can easily build a weekend getaway to Wilmington around the famous DuPont family estates Nemours, Winterthur, and Longwood. History lovers can explore the colonial town of New Castle, site of Delaware's first National Historic Park. Families will find lots of kid-friendly fun at the Wilmington Riverfront.
Disclosure: This article may contain affiliate links. We will make a small commission from these links if you order something, at no additional cost to you.
Here are favorite things to do on a Wilmington Delaware Getaway, plus tips on where to eat and stay during your trip.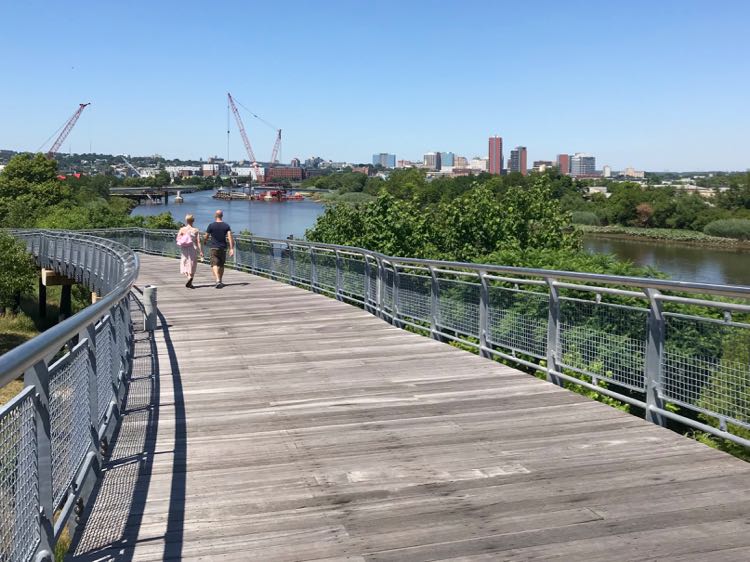 HOTEL DU PONT hosted our stay in Wilmington, and some meals and activities were hosted by the Greater Wilmington Convention and Visitors Bureau. As always, all text, photos, and opinions are our own.
Things to Do on a Wilmington Delaware Getaway
Nemours Estate
Nemours Estate was inspired by Alfred I. DuPont's love for his sweetheart, and it provides a romantic and beautiful setting today. The Nemours Mansion is filled with an incredible collection of art, antiques and tapestries. Outside, the mansion is surrounded by one of the finest French-style formal gardens in North America. You can explore the mansion and gardens on your own, and set your own pace. If time allows, join a basement tour to see the equipment rooms, and check out the classic cars in the Chauffeur's Garage. The $18 day pass covers access to the entire property.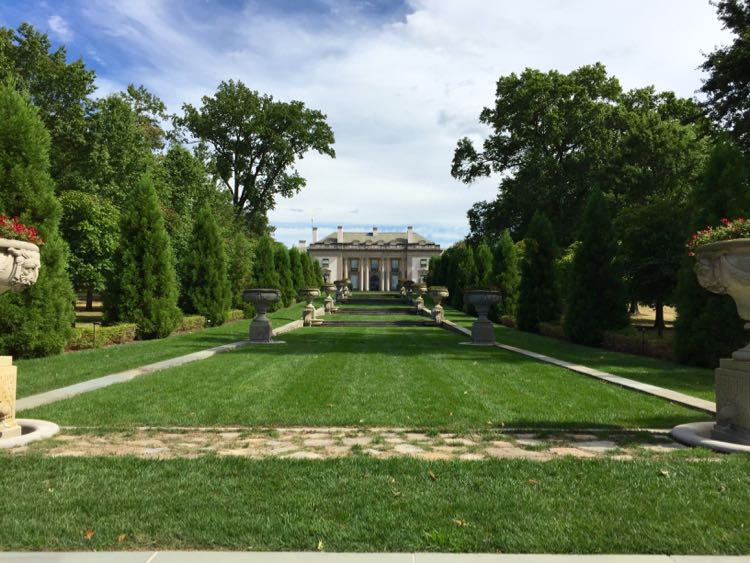 Winterthur
Winterthur combines beautiful natural gardens and an impressive museum collection. Henry Frances du Pont was born on the estate, and the natural garden is his masterpiece. He also had a passion for American decorative arts, and amassed a huge collection that is on display at Winterthur. Take the tram from the Visitor Center to the Museum for a narrated introduction to the property and gardens. Then, tour the mansion, visit the museum, and walk through at least some of the grounds and gardens. If there are children in your group, don't miss the Enchanted Forest and it's fanciful, interactive buildings. The $20 admission covers two days of access to the gardens, museum, a tram tour, and a house tour.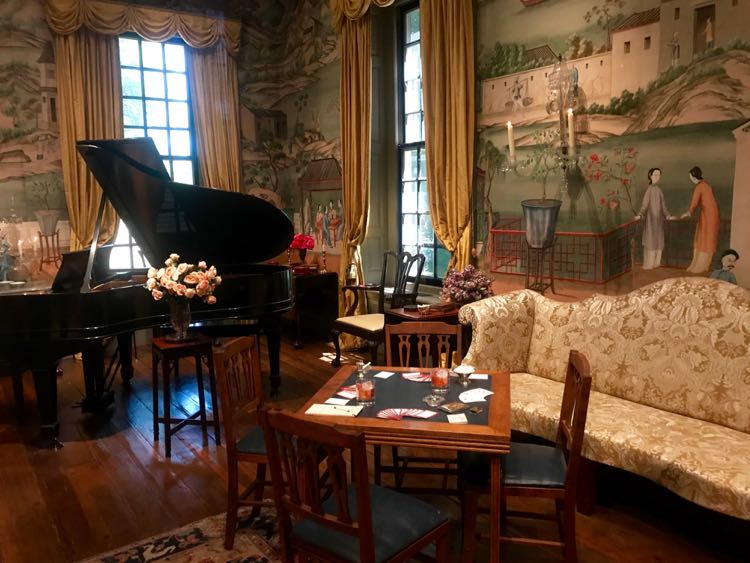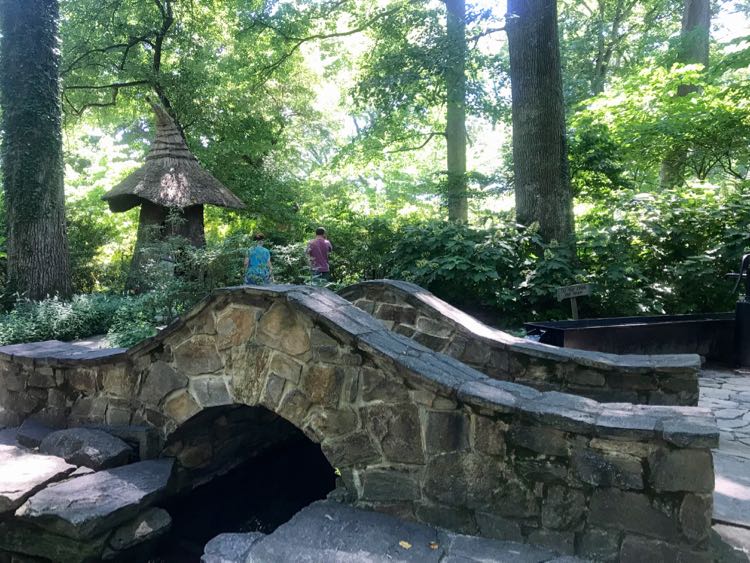 Longwood Gardens
Just a few miles from Winterthur are the elaborate fountains and formal plantings at Longwood Gardens. Pierre S. du Pont purchased the property and began to create his gardens in 1906. He later added a large conservatory and a Main Fountain Garden that has been extensively renovated. Today, visitors can tour the extensive gardens, and see daily fountain performances set to music. Timed tickets are $23 and include self-guided access to all of the gardens and the daily fountain performance.
Wilmington Riverfront
Get some exercise, dine out, listen to music, and more at the Wilmington Riverfront. This two-mile stretch along the Christina River draws families, couples, and locals out for a day or night of fun. There's a minor league baseball park, children's museum, mini-golf course, beer garden, and walkable pathways to reach them all. The Riverfront area has ample free parking and lots of restaurants and activities to choose from.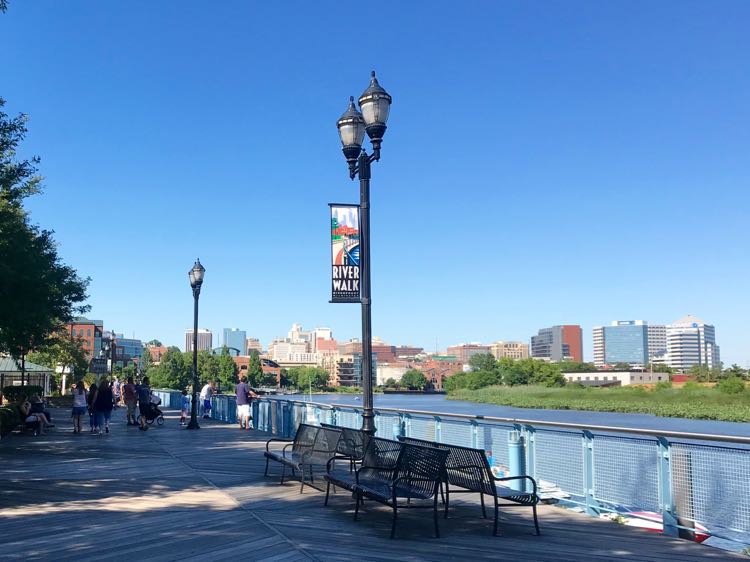 River Taxi
Take the River Taxi for Captain Lionel Hynson's fun guided tours of the Christina River. His stories of Wilmington's history are fascinating and will surprise even locals with new insights. We learned how Harriet Tubman, hero of the Underground Railroad, ferried slaves over a river bridge with the help of a local business man. We learned that Wilmington supplied more iron ships during the Civil War than the rest of the country combined. And that the Port of Wilmington today handles more bananas than anywhere in the US. A scenic tour on the River Taxi with Captain Hynson's expert narration is only $7.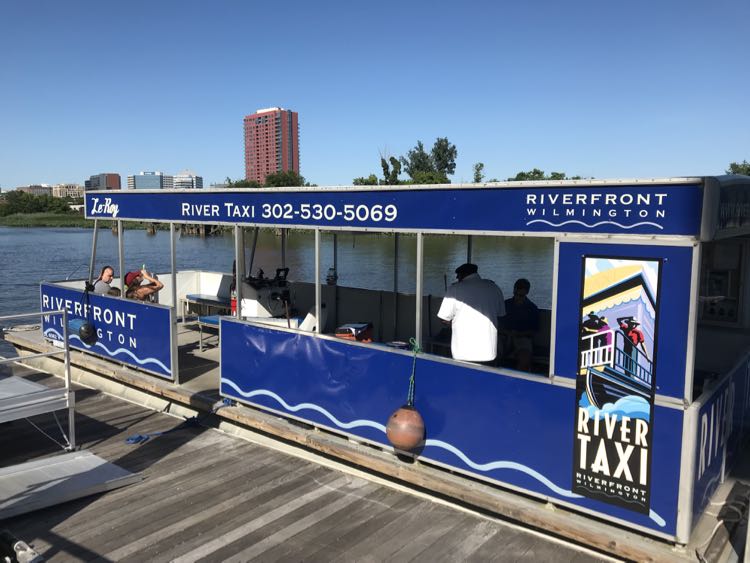 Russell Peterson Wildlife Refuge
Nature lovers should make time for a stroll on the boardwalk at the Russell W. Peterson Urban Wildlife Refuge. There's a wonderful quarter-mile loop trail over the tidal marsh where you can see birds and wildlife. This is also a trail head for the 7-mile Markell bike/hike trail between Wilmington to New Castle (still under construction when we visited in July 2018). You'll have nice views of the Wilmington skyline from a bridge that leads to the DuPont Environmental Education Center (DEEC), where you can learn about the marsh habitat and check out the views. The marsh loop trail is handicap-accessible, and admission is free. The DEEC building is closed Mondays, but you can still reach the trails.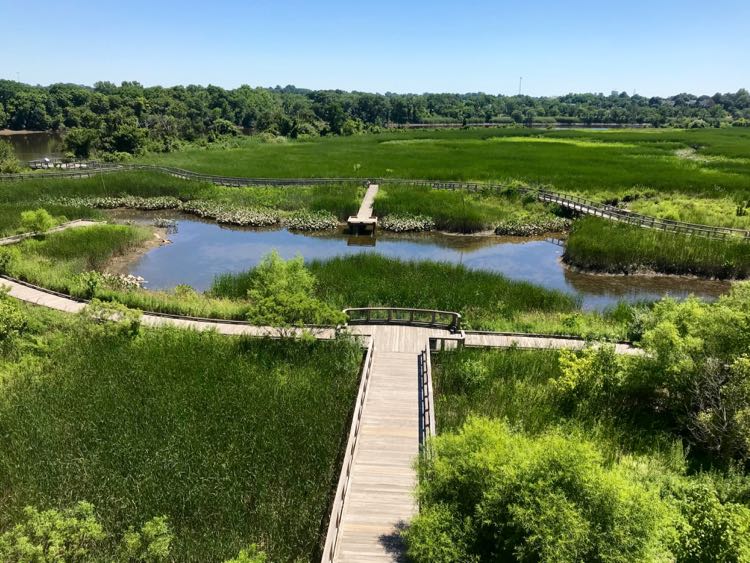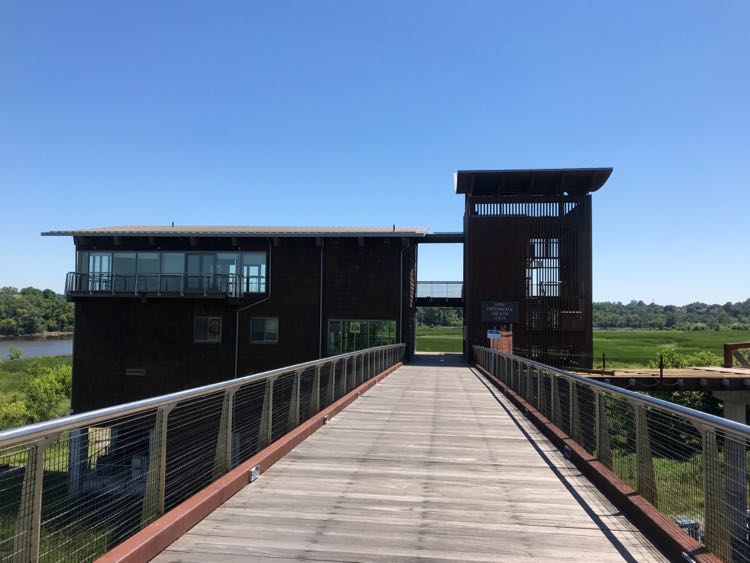 Downtown Market Street
Walk south along Market Street from HOTEL DU PONT and you'll enjoy historic architecture, shops, restaurants, galleries, a brewery, and more. The LOMA area (Lower Market) has been undergoing a revitalization for several years. The hip area is a fun mix of local businesses and creative spots like DCAD, the Delaware College of Art and Design.
Brandywine Park
Another nice outdoor space for a walk or bike ride is the Brandywine Park, where the annual Brandywine Festival of the Arts has been held for 50 years. The park is also home to the Brandywine Zoo.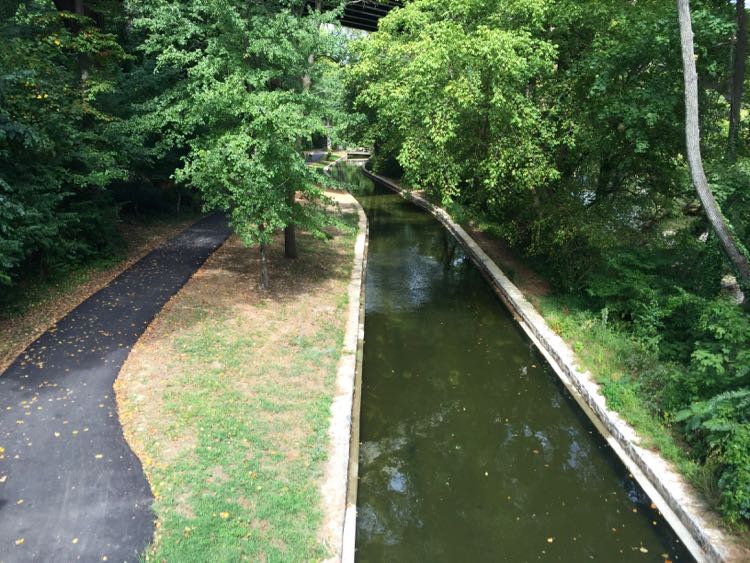 Historic New Castle
The colonial town of New Castle is just a 15-minute drive from Wilmington. This is the site where William Penn first set foot on American soil. Today, you can wander New Castle's cobblestoned streets and alleys, visit historic buildings, shop, and dine. Start your visit at the New Castle Historical Society to pick up maps and tips on what to see. From there you can walk to the lovely Presbyterian Meeting House, First State National Historic Park, and other historic buildings. Walk toward the Delaware River, and you'll find Packet Alley, where many famous Americans transferred from stage coach to riverboat. The riverfront New Castle Battery Park is a nice spot to relax or take a stroll along the water.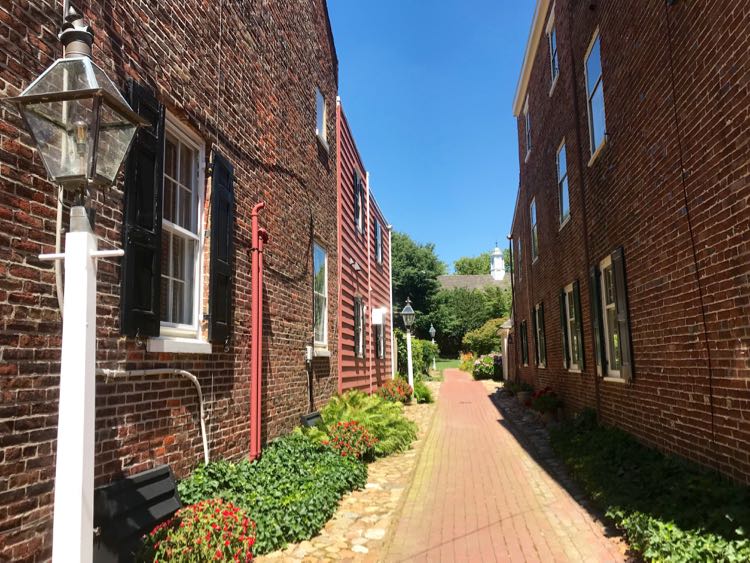 Find more fun things to do in Delaware here: What to Do When You Only Have 48 Hours in Delaware.
Where to Eat in Wilmington Delaware
If luxury is your goal, it's hard to beat the opulence of The Green Room in the historic HOTEL DU PONT. Start with a classic cocktail then indulge in premium steaks and seafood. This is the perfect setting for a romantic meal during your Wilmington Delaware getaway. The Green Room is also open for breakfast and lunch, and they make a wonderful omelet.
Tip: The Green Room serves a limited pri-fize menu for Sunday dinner, so visit on another night if you want a broader selection.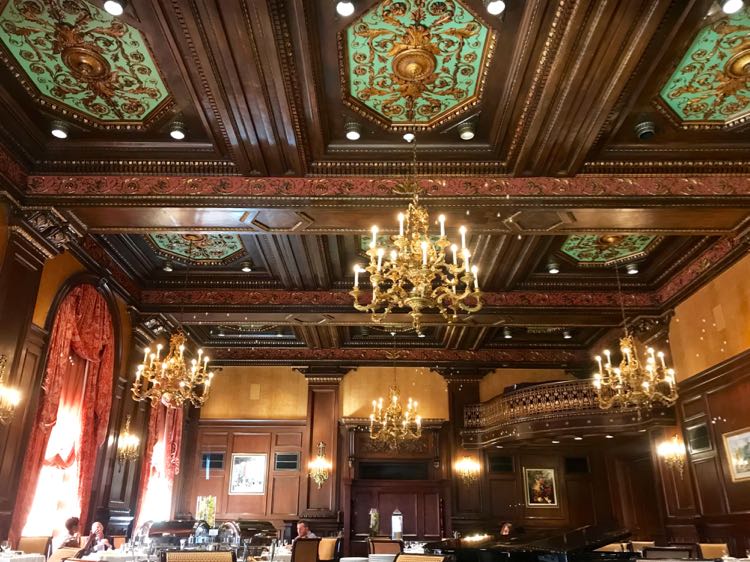 You'll find upscale dining with a humorous twist at Krazy Kat's, at the Inn at the Montachanin Inn. Portraits of well-dressed cats and dogs grace the walls and add a little whimsy to your meal. The Filet Mignon and rich crab bisque were absolutely delicious.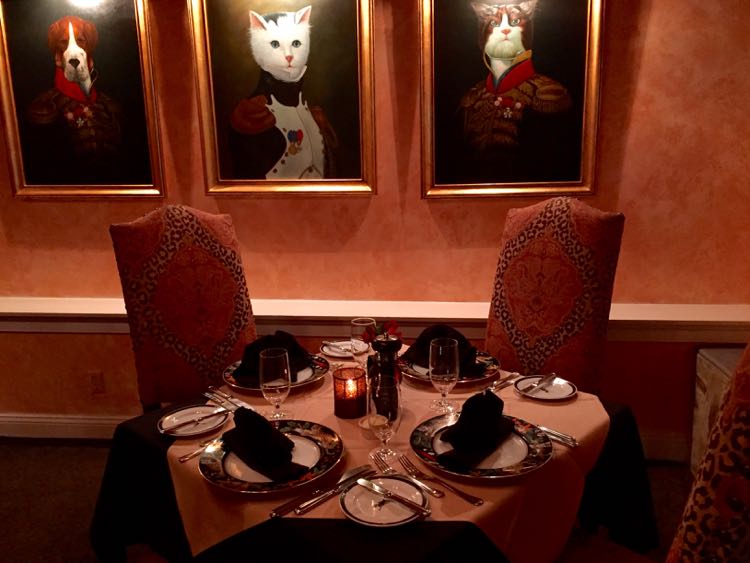 Eclipse Bistro is located in Wilmington's Little Italy neighborhood. Excellent fresh pasta, and broiled scallops will bring us back for a return visit.
Iron Hill Brewery has occupied it's Riverfront space since 2007. The location brews a great selection of craft beer, with 15 or more on tap at any time. We're big fans of the Pig Iron Porter and the Vienna Red, and seasonal flavors like Watermelon Wit are perfect on a steamy summer day. The brewery has a nice mix of indoor and outdoor seating areas and a full menu of pub favorites.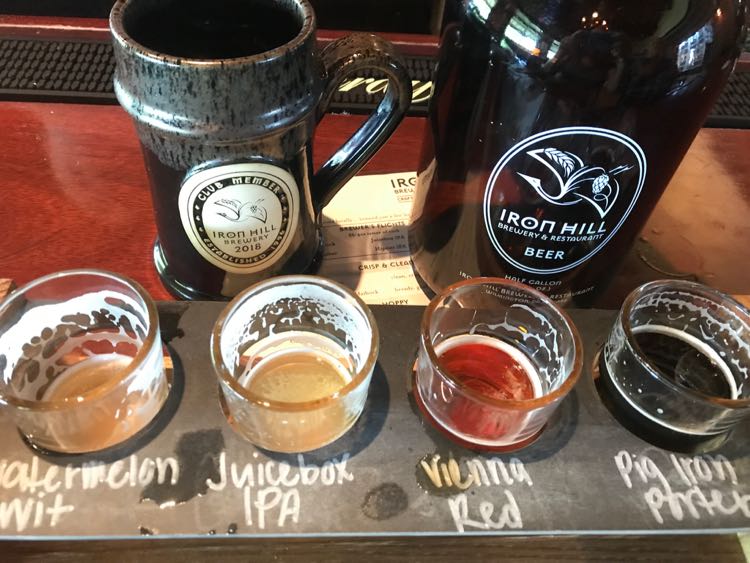 Jessop's Tavern, in historic New Castle, will take you back to Colonial times. Waitresses in period dress serve inn classics like tasty crab pot pie. Jessop's Tavern also offers an excellent beer list, including some rare Belgian brews.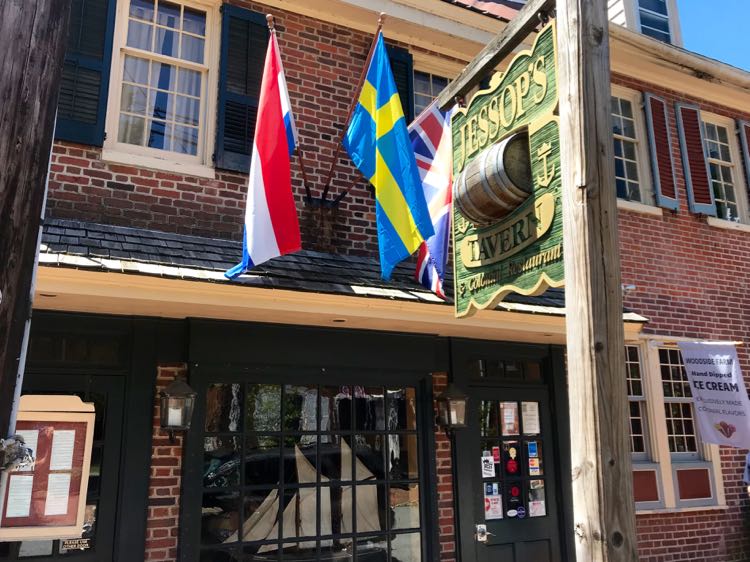 Find more tips on Delaware dining here: Sensational Places to Eat in Delaware.
Where to Stay on a Wilmington Delaware Getaway
HOTEL DU PONT
Stay at the HOTEL DU PONT and you will be surrounded by luxury and history. HOTEL DU PONT is the perfect base for a romantic Wilmington Delaware getaway. The common spaces are sumptuous, with towering coffered ceilings, sparkling chandeliers, and plush furniture. Our corner suite featured a separate living room, huge marble bathroom with jetted tub, and large king bedroom.
HOTEL DU PONT is also a wonderful place to stay if you're focus is the gardens and estates of the Du Pont family. Tour the estates and mansions by day, then relax in this Gilded Age treasure by night.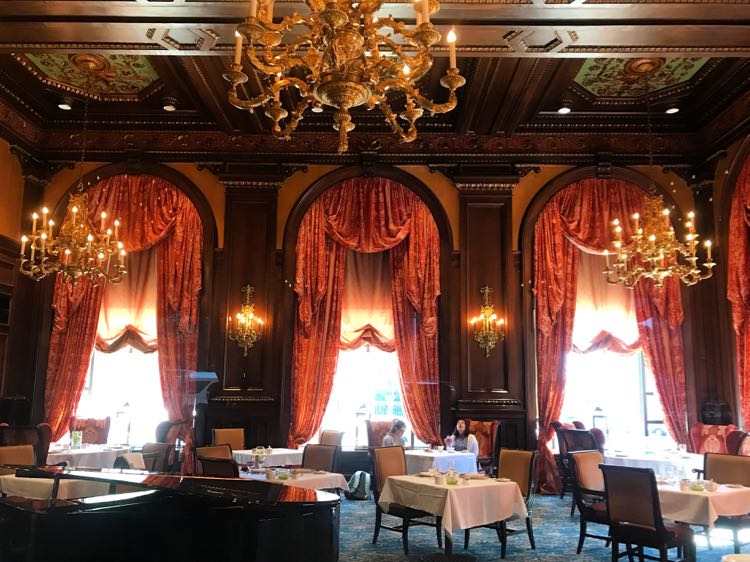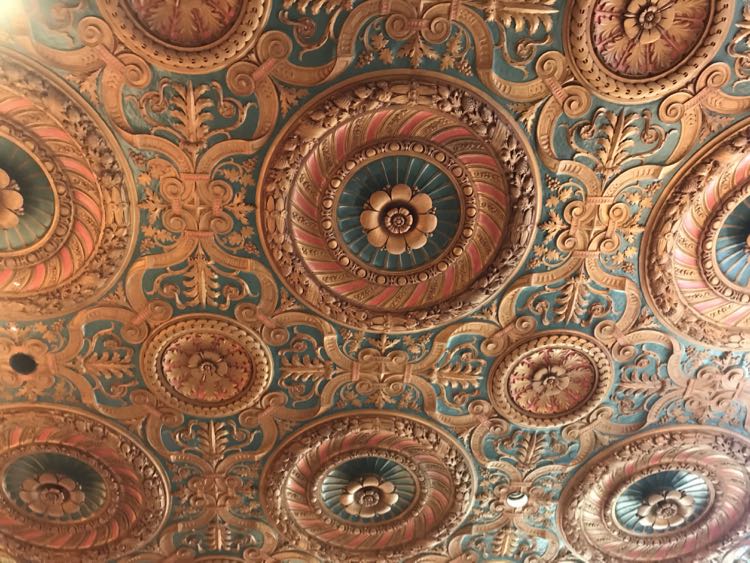 The 1913 grand hotel occupies a central location on Rodney Square, in downtown Wilmington. Historic Market Street is just outside your door, and the Riverfront and gardens are just a short drive away. Built by the DuPont company, the hotel recently underwent extensive renovations and all of the rooms have been refreshed.  HOTEL DU PONT is a member of Historic Hotels of America, a collection dedicated to preserving historic authenticity, and is also a member of the Preferred Hotels collection.
Weekend specials are a great way to save on your stay. Check HOTEL DU PONT. rates and availability now.
Sheraton Suites Wilmington Delaware
The Sheraton Suites Wilmington Downtown is a good option for families on a Wilmington Delaware getaway. The rooms are very comfortable and there is an indoor heated pool for the kids.
Check TripAdvisor reviews for Wilmington hotels now.
Getting to Your Wilmington Delaware Getaway
Wilmington is about 2 hours north of Washington DC and Northern Virginia, on route 95. (Click here for Wilmington to DC directions.) This is an easy route as long as you avoid rush hour. You can also reach Wilmington by train on Amtrak's Northeast Regional and Acela lines.
Why not make Wilmington part of a longer trip to explore Delaware? Drive to Wilmington on route 95, then return along the eastern shore, with stops at Dover and the Delaware beaches.
A Wilmington Delaware getaway offers unique and fun things to do and it's just a short drive from the DC region. Visit the gardens and estates of the DuPont family. Enjoy family fun and nature by the river. Or plan a romantic escape to the opulent HOTEL DU PONT.
Have you visited Wilmington Delaware and the Brandywine Valley? Please share your tips and feedback in the comments below.
Follow Fun in Fairfax VA on Facebook, Twitter, Pinterest, and Instagram for more places to visit and things to do in Northern Virginia and surrounding areas.