Fords Fish Shack serves authentic New England flavors, and hard to find seafood, in a comfortable, friendly setting in Ashburn and South Riding, Virginia. Fords is one of our favorite destinations to enjoy the flavors of home and celebrate special occasions with a nice, but not too fancy, meal.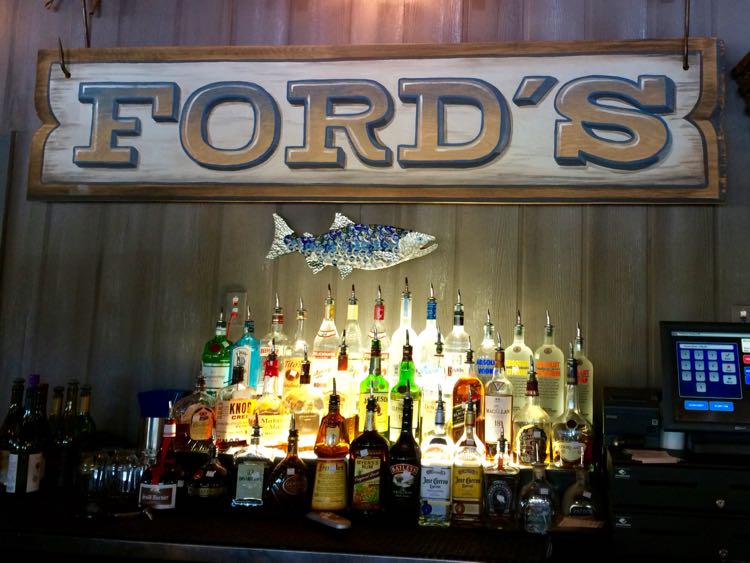 Though we've spent 20 years in Virginia, one of us was raised a New Englander, and still craves the seafood she grew up eating. Some of those New England cravings are relatively easy to satisfy. Lobster is offered at quite a few Virginia restaurants, and can even be ordered steamed for pick-up from our local grocery store. There are some good lobster rolls around, but it's hard to get the right value from a Virginia lobster roll. New England clam chowder is a little trickier—on the menu at many places, but often over-thickened and over-seasoned.
Perhaps the hardest to find of our seafood favorites are New England long neck, whole-belly clams, steamed or fried. New England steamers and their fried counterpart, are not like other clams and they are pretty hard to locate south of Connecticut. Perhaps that's why we head to Fords Fish Shack whenever we crave that sweet fried clam taste of our youth.
Disclosure: This article may contain affiliate links. We will make a small commission from these links if you order something, at no additional cost to you.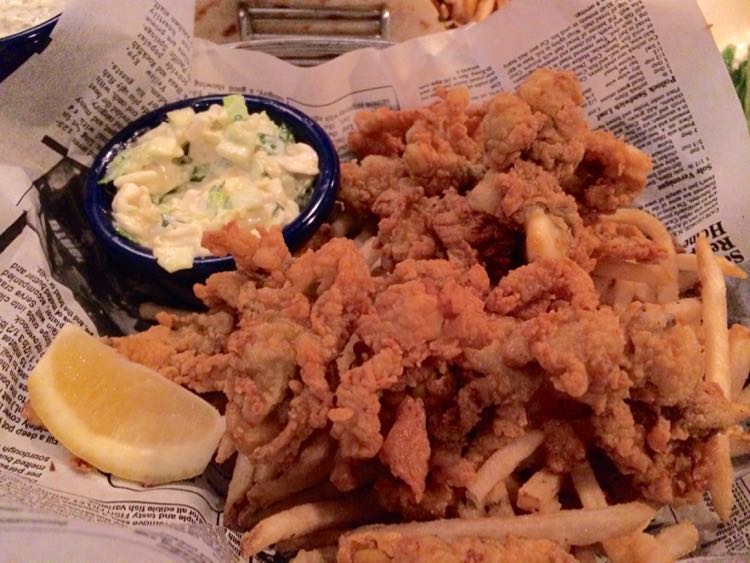 All of the offerings in Fords Maine Fried Seafood Baskets are good, but we like the Ipswich clams, scallops, and cod best. We also like to mix it up with a combo of fried clams and broiled scallops. All are served with thin fries, tasty cole slaw, and tarter sauce. Yum!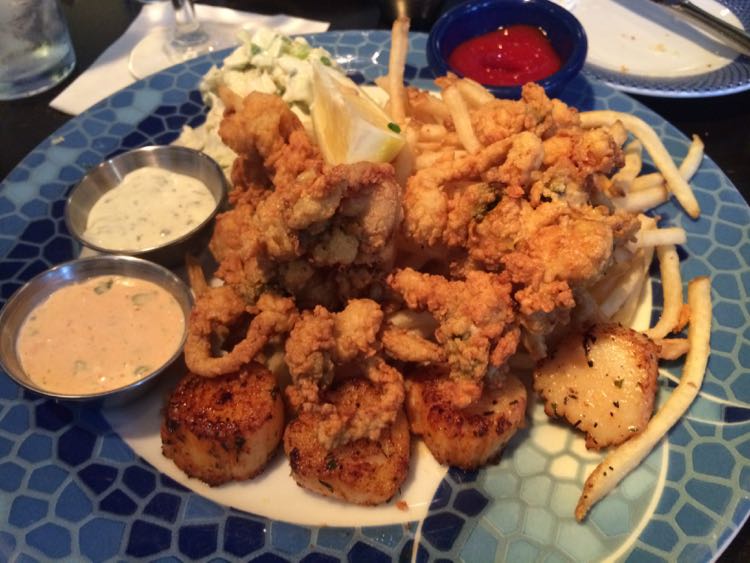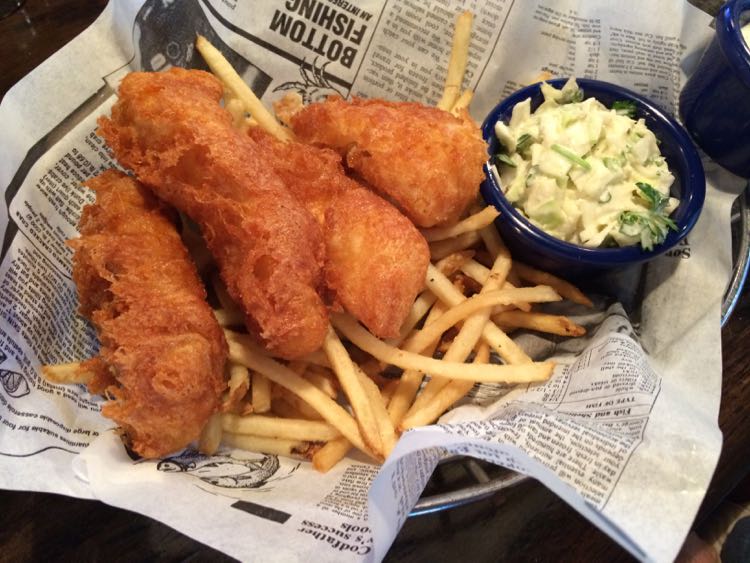 Fords is also one of our go to spots for generous fish tacos, and tasty Pecan Crusted Trout. We've also enjoyed the Angry Mussels, various seafood specials, and the deviled eggs appetizer.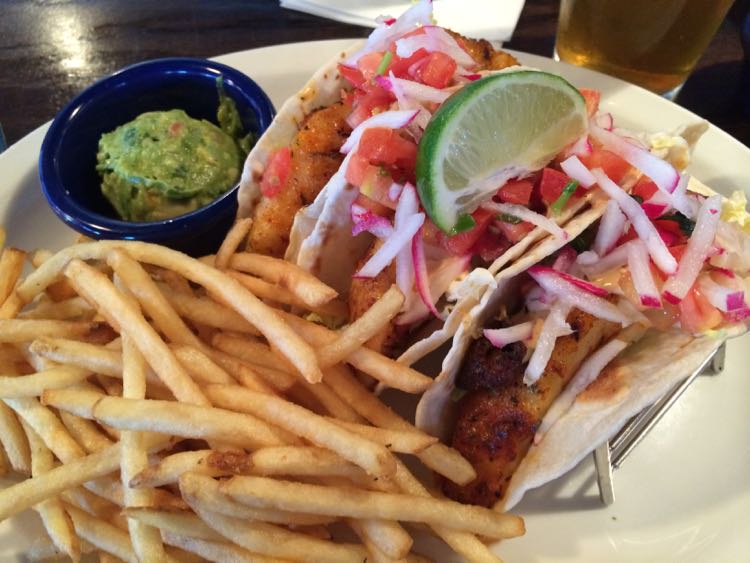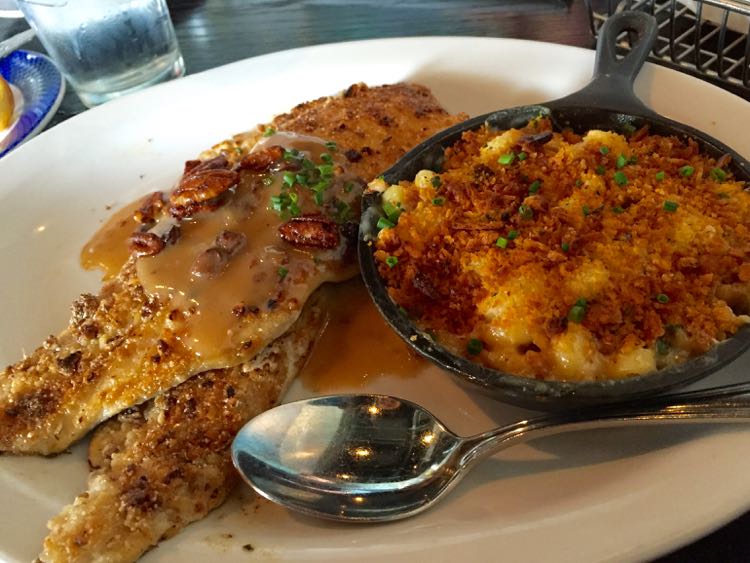 Extend that New England feeling to your drinks with a Blueberry Martini or a bottle of Sea Dog blueberry beer from Maine. Fords also makes an excellent Dark and Stormy with Goslings dark rum and Maine Root ginger beer.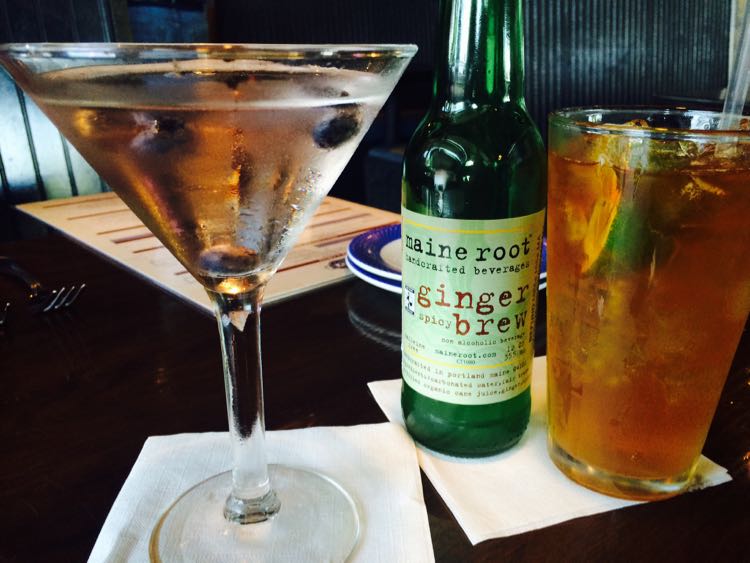 The interior of Fords in Ashburn offers a nice mix of booths and tables, and a small but comfortable bar. We love the fish shack decor, with lobster traps and buoys hanging from the walls, photos of Maine by the tables, and a large seaside mural at one end of the room.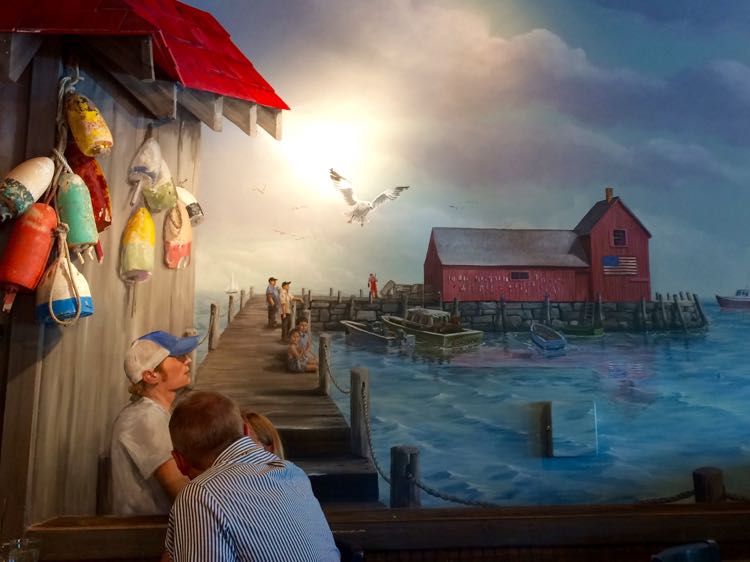 The mural is a perfect background for our fried clams and Sea Dog. The red lobster boat looks just like the ones we watched check traps in Maine, and that sure looks like Maine's Pemaquid Point Lighthouse on one side, but the small red shack is definitely Motif Number 1 from Rockport, Massachusetts. We like that the mural is a bit of a New England mash-up, just like the food that keeps bringing us back to Fords.
When the weather is warm, the patio offers a nice option for outdoor dining. Fords Fish Shack serves lunch and dinner daily, plus brunch on weekends. We frequent the Fords in Ashburn, Virginia, but there is also a second location in South Riding.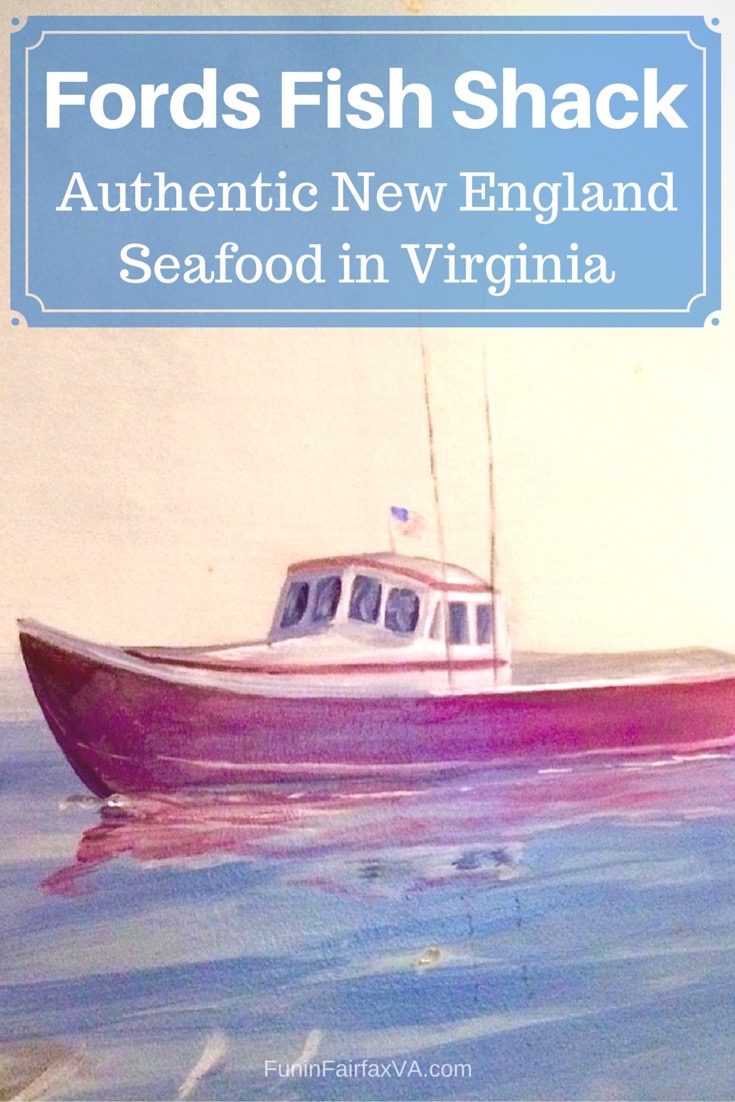 Fords Fish Shack
44260 Ice Rink Plaza, #101
Ashburn, Virginia 20147
703-918-4092
Map
If you have other suggestions for finding fried Ipswich clams in Virginia, please let us know in the comments.
Follow us on Facebook, Twitter, Pinterest, and Instagram for more great places to eat, and things to do, in Northern Virginia and surrounding areas.