UPDATE: Austin Grill has closed permanently.
Offering solid Tex-Mex tacos and a spicy Jalapeño Basil Margarita, the bar at Austin Grill in Springfield could be a good spot to watch your favorite World Cup match-up. We generally avoid chain restaurants, but Austin Grill has local roots and we've been happy with our visits to their only Fairfax County location on Old Keene Mill Road.
We've made a few trips to Austin Grill for brunch with kids in tow. The interior decor is kitschy but fun, and we've always received prompt and friendly service. Like all good Tex-Mex, the meal starts with chips and salsa, which holds the hungry ones over until the main meal arrives. Our brunch favorites include the Migas Plate and the Chorizo Burrito.
Disclosure: This article may contain affiliate links. We will make a small commission from these links if you order something, at no additional cost to you.
Recently, we had lunch at Austin Grill on a Saturday afternoon after canoeing at Burke Lake. The Springfield location offers outdoor tables at this time of year, but they border the parking lot so don't offer much in the way of atmosphere. We chose to sit inside at one of the front booths where we dug into fish, carnitas, and chicken tacos, and one of our group attempted the barbecue for one.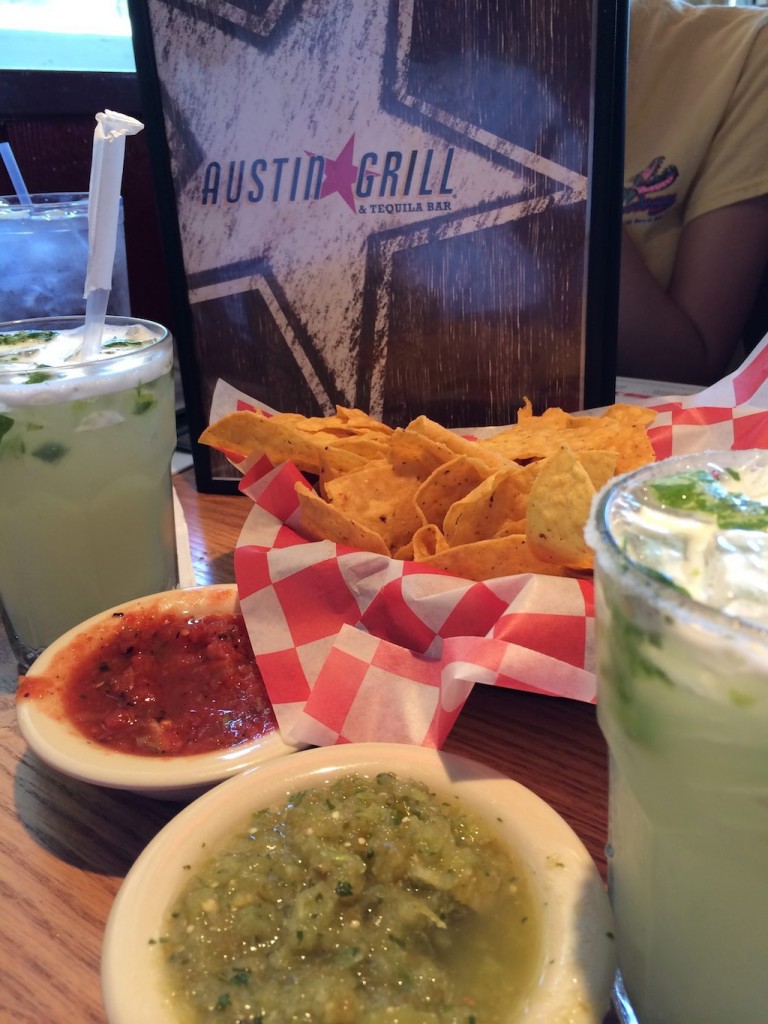 If you leave the kids at home, you could choose a seat at the bar and watch a World Cup match. Wherever you sit, we recommend you add a little liquid spice to your meal with the tasty, not too sweet, Jalapeño Basil Margaritas.