In honor of the 45th anniversary of the Chesapeake and Ohio Canal National Historical Park, our Saturday Postcard features a busy day on the towpath, near the canal stop gate, in Maryland. On this lovely Autumn day, the towpath was busy with hikers returning from the Billy Goat Trail, one of the best challenging hikes close to Washington DC.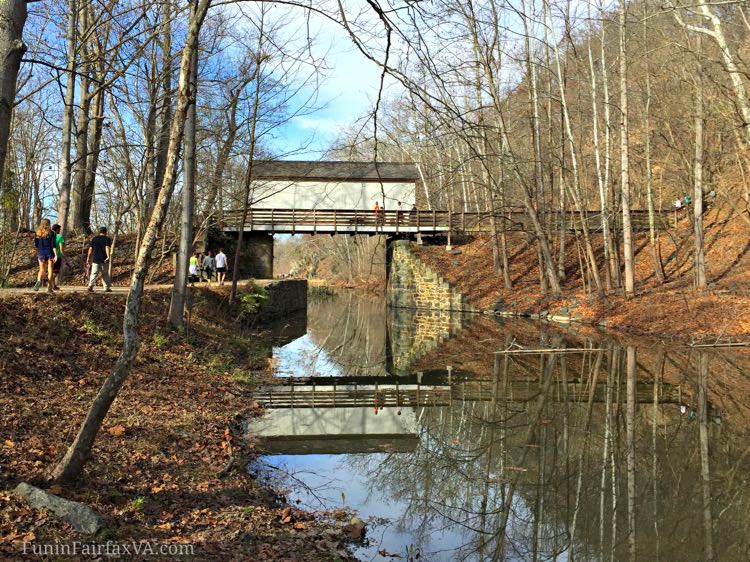 What looks like a covered bridge over the water is actually a canal stop gate, used to protect downstream areas from flood waters. When water overruns the banks above Great Falls, a wall of water pushes its way down the canal, threatening the downstream banks, locks, and communities. The stop gate lowers a series of boards into the canal, creating a barrier that diverts water back into the river below the falls.
This canal stop gate was originally built in 1852 and rebuilt in 2009, and it is still lowered today before big flood events. We'e never seen the stop gate in the lowered position, but you can see pictures of it here. The white building that looks like a covered bridge houses the boards and the gate mechanism. It's one of the many interesting pieces of working history you'll encounter when you visit the Maryland side of Great Falls.
The Chesapeake and Ohio Canal's preservation as a park was not always guaranteed. The CCC restored portions of the canal and towpath during the Depression, but the work was badly damaged by flooding in 1942. In 1950, a bill was submitted to Congress proposing that the canal be turned into "a 24-foot wide parkway with eight-foot shoulders on each side from Great Falls to Cumberland." Fortunately, opponents to the parkway organized, and after several attempts over the years, the C&O Canal National Historical Park was officially established on January 8, 1971.
It's a wonderful, interesting, year-round destination close to Northern Virginia and Washington DC. Have you hiked the Billy Goat Trail and wondered about that covered bridge that's not a bridge?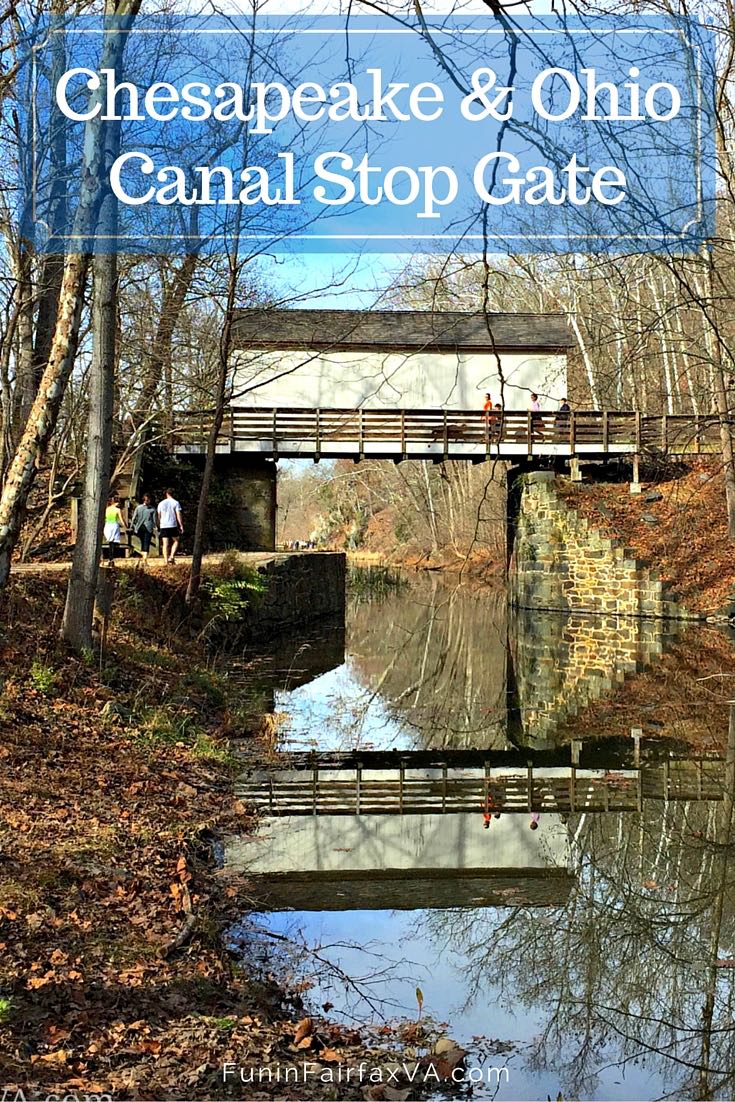 [hr]
Follow us on Facebook, Twitter, Pinterest, and Instagram for more hiking, history, and fun places to visit.