An entryway of woven branches in our Saturday Postcard welcomes hikers, birders, and equestrians to the beautiful woodland trails of Seneca Regional Park in Northern Virginia, providing access to an historic section of the Potomac River.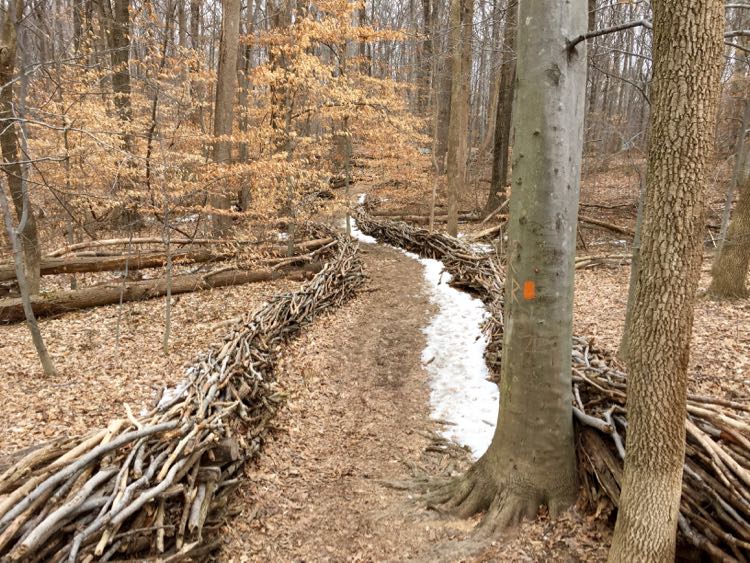 Located eight miles upstream from the Great Falls of the Potomac, the park is named for the Seneca Breaks, a set of rapids created by a 10 foot drop in the Potomac over a mile of erosion resistant bedrock. (The park was previously referred to as Seneca Tract, and you'll still find that name on park maps.)
This difficult to navigate section of the Potomac River still retains remnants of a channel of George Washington's Patowmack Canal. The canal was built as part of the effort to make the Potomac navigable for trade, and this segment allowed boats to bypass the Seneca rapids.
A network of trails offers several options for hiking through the woods to the river—from an easy walk on a gently sloping dirt and gravel road, to more challenging descents from bluffs overlooking the river.
Once you reach the river, you'll join a nice 1.5 mile segment of the Potomac Heritage Trail, which parallels sections of the river and the canal. The designated National Scenic Trail is actually a network of trails explored by George Washington, extending 800 miles through four states from the Ohio river basin to the Chesapeake.
In addition to George Washington history, the park is also the site of one of the most impressive achievements of the Confederate cavalry during the Civil War. Informational signs tell the story of J.E.B. Stuart's successful crossing of the Potomac at Rowser's Ford, under darkness of night and at great risk.
Unless river levels are very high, hikers can follow the Potomac Heritage Trail from Algonkian Park in neighboring Loudoun County, through the Seneca Tract and Riverbend Park to Great Falls Park, where it connects with the Fairfax Cross County Trail. Designated equestrian trails and bypasses make Seneca horse-friendly, and the mature woodlands and river provide an ideal environment for birders.
Our previous article includes more photos and information about Seneca Tract and the Potomac Heritage Trail, including pictures of the park trail map. Explore more of the Potomac Heritage Trail in Virginia at parks and stops on this scenic drive on Georgetown Pike and George Washington Parkway.
Seneca Regional Park
101 Seneca Road
Great Falls, Virginia 22066
703-450-4655
Map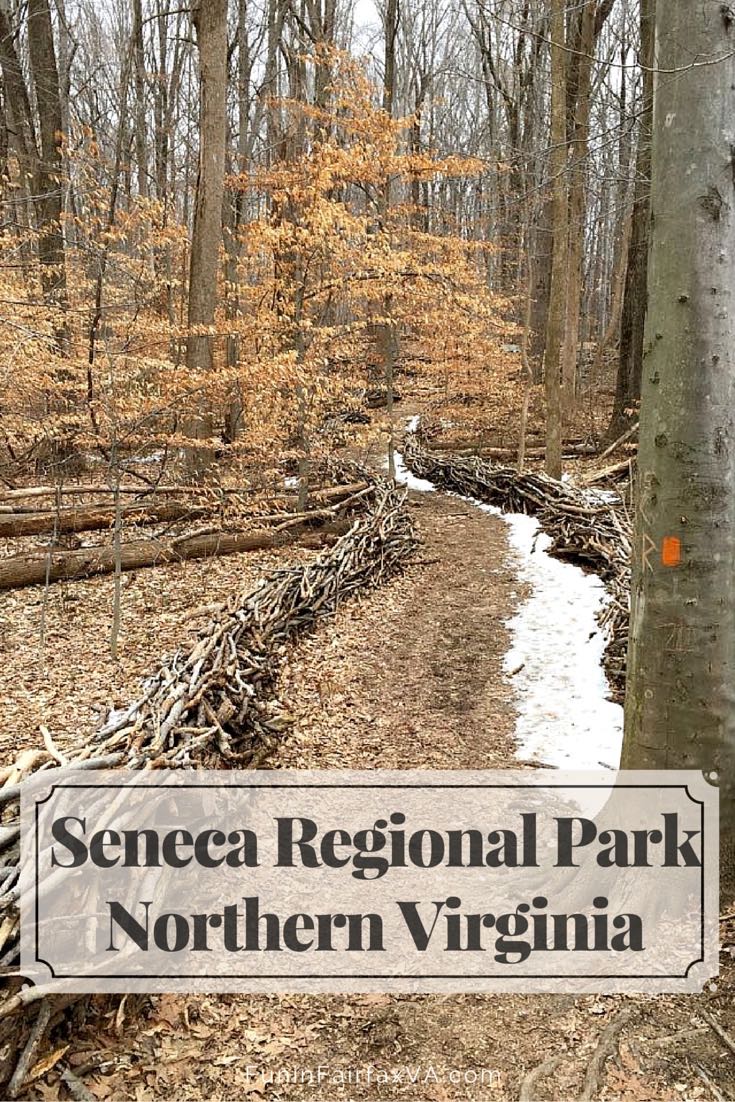 Follow Fun in Fairfax VA on Facebook, Twitter, Pinterest, and Instagram for more places to visit and things to do in Northern Virginia and surrounding areas.