May 2017 Events in Northern Virginia
May 2017 events offer something for every age, with celebrations of history, art, strawberries, Mom, nature, and more. Close out the month at Memorial Day gatherings that honor America's fallen heroes. Whatever May 2017 events you choose, we wish you a very happy month!
Big Truck Days, Public Works Complex, Herndon, May 4 – 5
Herndon's annual Big Truck Days is an opportunity for children and their parents to see the town's big trucks and heavy equipment on display. Light refreshments will be served and souvenirs will be provided to children. The event is free, but attendees are encouraged to bring non-perishable food donations for the needy. Thursday 9:00 – 3:00, Friday 9:00 – 7:00.
George Washington's Mount Vernon estate will host "A Call to Arms," one of the largest Revolutionary War encampments of the year.  See Continentals, Redcoats, and cannons in action on the estate, plus other Revolutionary War themed activities throughout the weekend. This family-friendly event features a youth muster on the bowling green, military medicine and artillery demos, and even greeting "Lady Washington." Activities included with regular admission; 9:00 – 5:00 daily.
Pirate Fest, Lake Fairfax Park, May 6 – 7
Arr, you'll be talkin' like a pirate at Lake Fairfax's Pirate Fest, celebrating Virginia's seafaring past. Sing traditional sea chanteys, tavern tunes and pirate ditties, and experience the life of a sailor first hand at fun activity stations. Learn about global trade in the 18th century, and discover the luxury goods from international ports that compelled pirates to sail the seven seas. Arrive in pirate attire to participate in the costume contest. New this year, top off the day with a Pirate Feast under the Pavilion (5:00 – 7:00). Follow the link to purchase tickets; separate tickets for the Pirate Tour Boat Ride sell out quickly. $10; 11:00 – 4:00.
Strawberry Jubilee, Great Country Farms, May 6 – 7, 13 – 14
Head to Great Country Farms and join the longest running strawberry festival in Loudoun County. The Jubilee is packed with live music, farm contests (including the daily Diaper Derby), and infamously yummy Donut Strawberry Shortcake. $10/child & $12/adult. 9:00 – 6:00
Enjoy the 92nd  running of the world famous Virginia Gold Cup steeplechase race at Great Meadow in The Plains.  Race day activities include terrier races, shopping, hat contests, tailgate contests, and some of the best steeplechase racing you'll find anywhere. Tickets are $100 and up; follow the link for details. Gates open at 10:00 and close at 7:15; the last race is scheduled for 5:15.
A day of family fun for aviation lovers. Skydivers, helicopters, jets, and aerobatic aircraft perform in the air while aircraft displays provide fun on the ground. Free (donations accepted to support charities); 10:00 – 4:00
The 32nd annual Open House and May Day Festival is full of fun activities and exhibits for all ages. Enjoy live music performances, entertainment, community exhibits, games, and more. Free; noon – 5:00.
Spring Festival, Walker Nature Center, Reston, May 6
Enjoy an afternoon of family fun at Walker Nature Center with live entertainment, animals, fishing activities, and craft-making for kids, plus a native plant sale, environmental displays, and canoe and kayak rentals on Lake Audubon ($5). Free admission, 1:00 – 5:00.
Enjoy hands-on activities and crafts and a chance to meet live raptors and wetlands critters at this unique and beautiful hidden gem, one of our favorite Fairfax County Parks. Activities are free and suitable for all ages. During the event, park staff will be awarded the Governor's Environmental Excellence Award Gold Medal for the successful wetlands restoration project. Free; 12:00 – 4:00.
Join Martha Washington, "the Mother of our County," at historic Mount Vernon and stroll through spectacular gardens in bloom. Lady Washington will be handing out lavender sachets to all mothers while supplies last. Events included with regular admission. 9:00 – 5:00.
May 14 is Mother's Day, but our list of local parks, gardens, and other locations make great destinations for outings with Mom all year long. Each category includes an active option, and one that is ideal for folks with limited mobility or families with strollers. These outings are not date-specific, so bookmark the page for future fun.
Enjoy a day of family fun at the farm with hands-on farm activities like cow and goat milking, crafts, games, and puppet shows. You can also meet the baby farm animals up close and watch sheep shearing and antique farm equipment demonstrations. Walk-ins are welcome; admission is $8 at the door, $7 in advance, kids under 2 free. 10:00 – 3:00.
LoCo Brewfest returns with 18 Loudoun craft breweries from the LoCo Ale Trail each releasing a new beer at the festival. LoCo Brewfest will also feature new brewery debuts, live music, outdoor games and special food offerings from local restaurants.. Admission$25/30 advance/at the gate; 1:00 – 6:00.
Occoquan celebrates with a day of fun and free events on the Occoquan River, including complimentary boat rides all day long on the Miss River Shore. Kids activities include a children's midway ($5), stream science, nature hikes and explorations, live animals, and a kids fishing event. Conservation and recreation exhibitors will be on hand with demonstrations and information. 10:00 – 4:00.
Commuter Connections and the Washington Area Bicyclist Association invite you to celebrate bicycling as a clean, fun, and healthy way to get to work. Be one of the first 16,000 to register and attend a pit stop in D.C., MD, and VA to receive a free T-shirt, refreshments, and be entered into a raffle for a new bicycle. Follow the link to register.
Get your tickets early for this sell-out event. Celebrate the history of wine in Virginia with exclusive evening tours of the Mansion and cellar, appearances by "George and Martha Washington", and live jazz on the east lawn overlooking the Potomac. Bring a blanket and relax on the lawn, sample wines from 16 Virginia wineries, and learn about Washington's attempts at creating a vineyard as you tour the mansion. Ticket prices start at $36; 6:00 – 9:00
The 26th annual Northern Virginia Fine Arts Festival returns to Reston Town Center for a weekend of quirky, unique, and beautiful art. Streets are closed to traffic and lined with booths staffed by the artists, who are happy to answer questions and discuss their work. Artwork ranges in size from towering sculptures to tiny earrings, and there is always something to buy, from paintings and prints to sculptures, furniture, jewelry, clothing, and more. Kids will get a kick out of wacky and kinetic art, and they can try family-friendly activities in the Art Park. There is also live entertainment and food, so it makes a great day trip. Suggested entry donation is $5 (18 and under free) and the festival is open Saturday 10:00 – 6:00, Sunday 10:00 – 5:00.
Head out on a self-guided tour of farms in the beautiful countryside of Loudoun County for an up-close experience with the county's agricultural community. Meet local farmers, learn about their products and what they do, enjoy a local foods meal. Special activities include the Purcellville Music and Arts Festival featuring multiple outdoor stages with local entertainment, food, wines, beers, and local farm products. Check out McCool Travel's article on Unpaved Roads of Loudoun County to add more fun to your drive. 10:00 to 4:00 daily.
Celebrate spring at the first Colonial Market Fair of the season. Shop for the latest 18th century fashions in clothing, jewelry, potions and lotions. Play games, watch a children's puppet theatre, or make your own Corn Husk Doll. Enjoy a hearty lunch with wine or ale from the Tavern, or sample lemonade and sugar cakes from the Sweets stand. Adult/Seniors/Children 3-12 $8/$4; under three free. 11:00 – 4:30.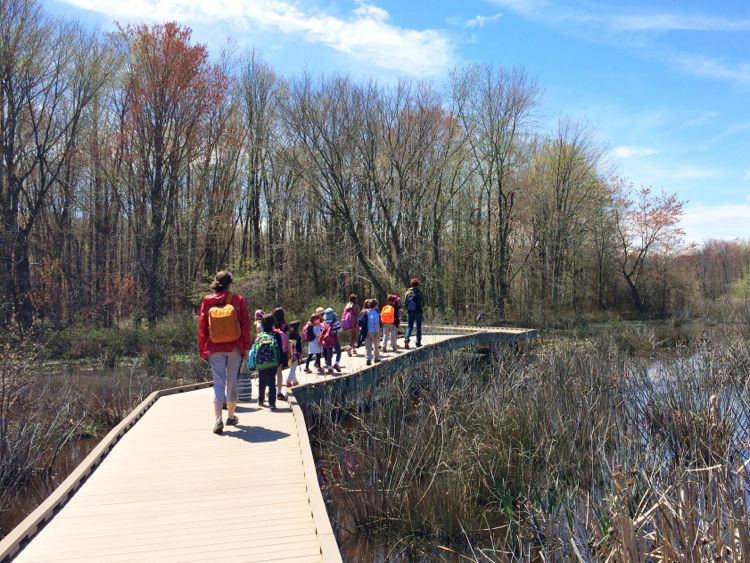 Parks across the nation will celebrate National Kids to Parks Day with special activities. Follow the link for our list of special Kids to Parks fun in Northern Virginia including the Mason Neck Eagle Fest and a day of events at Shenandoah National Park.
Celebrate eagles at a day of fun along the Potomac River at Mason Neck State Park. Enjoy wildlife exhibits, guided hikes, games, programs, archery, food vendors and, of course, eagles. The Eagle Festival is a family-friendly event, with many vendors and live shows, that recognizes the work of citizens who helped save Mason Neck for the American Bald Eagle during the 1960's. Parking and admission are free; 10:00 – 4:00.
Join Colonel Mason as he helps prepare the Virginia Militia for battle. Discover what it took to feed and clothe an army, chat with living history interpreters about living conditions and explore George Mason's house under threat of war. $10/$5 adults/kids 6-18; 10:00 – 4:00.
McLean Day, Lewinsville Park, McLean May 20
Enjoy the free live entertainment, exhibitors, sponsors, food trucks, large and small carnival rides, amusements, games, balloon animals, tennis clinic and more. Free, 11:00 – 5:00.
The 2nd annual Brew Fest features over 25 local breweries from Northern Virginia, Maryland, and West Virginia, providing attendees with great beer from breweries within an hours drive of Brambleton. Food trucks, live music and beer related activities add to the fun. $30; noon – 6:00.
The annual Taste of Arlington returns with over 50 restaurants showcasing Arlington's food scene. Free live music on two different concert stages keeps the crowd jumping. New this year, Taste of Arlington has expanded by a city block to accommodate an even larger Beer & Wine Garden with plenty of space to dance, including an epic bar from Deschutes Brewery. Admission is free; tasting ticket prices vary. Noon – 6:00
Oatlands Strawberry Festival returns with family-friendly activities including children's games, music, dancing, and a hay ride that takes riders on a tour through the historic grounds. Food vendors and beer and wine will be available for purchase. and special strawberry-related items will be available throughout the festival. $10/20 individual/family; 10:00 – 4:00
Follow the link for a full round-up of Memorial Day Weekend events in Northern Virginia. A few highlights are listed below.
"Flags In", Arlington National Cemetery, May 25
For more than 60 years, the 3rd U.S. Infantry Regiment (The Old Guard) has honored America's fallen heroes by placing American flags at gravesites for service members buried at both Arlington National Cemetery and the U.S. Soldiers' and Airmen's Home National Cemetery just prior to the Memorial Day weekend. Within four hours, the soldiers place flags in front of more than 228,000 headstones and at the bottom of about 7,000 niche rows in the cemetery's Columbarium Courts and the Niche Wall. It's an incredibly moving sight, and a popular time to visit. Learn more about ways to explore Arlington National Cemetery during the Memorial Day Weekend and year-round.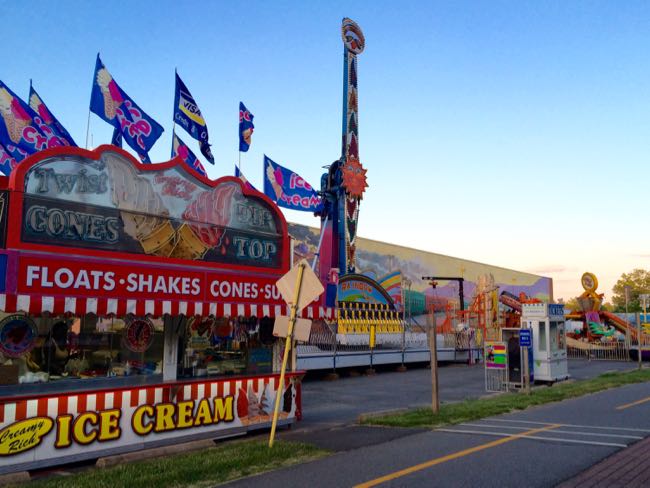 ViVa! Vienna! is a family and community oriented celebration of Memorial Day and the greater Vienna Community spirit with rides, food, crafts, vendors and entertainment. Vendors include handcraft artisans, retail vendors, and community and non-profit organizations. 100% of proceeds go to charitable, community and humanitarian organizations. Sat and Sun 10:00 – 10:00, Mon 10:00 – 6:00.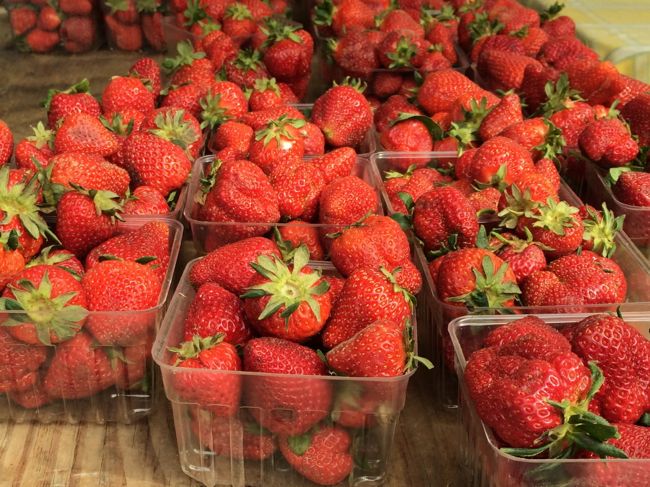 The annual family-friendly Delaplane Strawberry Festival returns to Sky Meadows in May. Enjoy hayrides, old fashioned field games, dancing, music, magic, storytelling, crafts, a petting farm, an antique car show, a bake sale, hiking, face painting, cake-walking, a corn hole tournament, a monkey and more. Pack your own picnic or purchase pizza, wraps, hot dogs, funnel cakes, and, of course, strawberry shortcake and sundaes. Enjoy the day then take home a flat of delicious fresh strawberries. $20 per vehicle in advance, $25 at the gate. 10:00 – 5:00.
"The President's Own" United States Marine Band launches Wolf Trap's summer season with a program of concert band favorites, followed by a fireworks display. The event is free but arrive early to guarantee a spot; the park will close at capacity. Gates open at 6:30 pm for Lawn seating. Fireworks viewing area opens following the performance, at approximately 9:30 pm. Fireworks begin at approximately 9:45 pm.
The 36th Annual Memorial Day Parade and Festival offers a day of family fun. A 3K Fun Run and the Memorial Day Ceremony and Parade highlight the event, plus enjoy amusement rides, arts and crafts, food, pony rides, and live entertainment . 9:00 – 5:00
The 40th Annual Memorial Day Jazz Festival will feature a variety of musicians and diverse styles of jazz throughout the day. Festival attendees are invited to bring lawn chairs and blankets. Food will be available for purchase or pack a picnic Free, 1:00 – 6:00
Ongoing May 2017 Fun
When warm weather returns we know that area farmers markets will be back with delicious fresh produce, meats, plants, and specialty items. Our expanded round-up of Northern Virginia farmers markets 2017 covers over 50 local markets, many of which kickoff in May.
May is usually an excellent time for a hike or bike outing, before summer heat and bugs set in. We've rounded up 8 epic Virginia trails that offer gorgeous scenery, interesting history, and a variety of hike and bike options, all within 2 hours of Washington DC. While the trails range in length—from the 18-mile Mount Vernon trail to the 548 miles of Appalachian Trail in the state—we've suggested several short to moderate segments perfect for a quick outing, a family hike, or a full day-trip.
Local parks really come alive in May with marinas, carousels, mini-golf and special events for the whole family. Why not pick a new park every weekend and explore all the interesting nature, history, and activities Northern Virginia has to offer?
Happy May 2017!
Follow Fun in Fairfax VA on Facebook, Twitter, Pinterest, and Instagram for more great hikes, places to visit, and things to do in Northern Virginia and surrounding areas.