March 2017 Events In Northern Virginia
March 2017 events celebrate nature, annual festivals, family fun, and many opportunities to enjoy beautiful Northern Virginia as spring returns and the days grow longer. Here, in order of start date, are March 2017 events that offer fun for every age.
With record warm temperatures throughout February, predicted to continue into March, the cherry blossoms are emerging weeks early. Follow the link for our suggestions on where to find the blooms and how to time your visit. Early blossoms may mean fewer tourists make it to DC, so 2017 could be a great year for locals to visit the Tidal Basin during peak bloom.
The March Needlework Exhibition at historic Woodlawn is an annual celebration of the needle arts, featuring hundreds of examples of contemporary needlework from around the country. The 54th Annual Needlework Exhibition opens March 1st, and we highly recommend you combine your visit with a tour of Frank Lloyd Wright's Pope-Leighy house.
The Ballyshaners Annual St. Patrick's Day Parade is a family fun celebration that includes a classic car show, a dog show and a Saint Patrick's Day Parade. The Parade will feature over a dozen marching bands, and other groups celebrating their rich Irish heritage. The fun begins at 9:00 and the parade kicks off at 12:30.
Apollo on the Move, Stephen F. Udvar-Hazy Center, Mar 4
For the first time ever, the spacecraft that carried the Apollo 11 astronauts to the Moon and back, can be seen at the Steven F. Udvar-Hazy Center in Chantilly, Virginia. Join in a rare opportunity to go behind-the-scenes to learn about the work in progress and talk to experts preserving this historic spacecraft for future generations. Free admission, $15 parking; 10:00 – 3:00.
Hands on Days, Fairfax Station Railroad Museum, March 5, 12, 19, 26
Take part in modeling activities to learn about the history of the railroads in the Fairfax Station area. Other hands-on activities will include artifact restoration basics and demonstrations of the type of office equipment used at the Station a century ago. $4/$2/free adult/5-15/under 5; 1:00 – 4:00.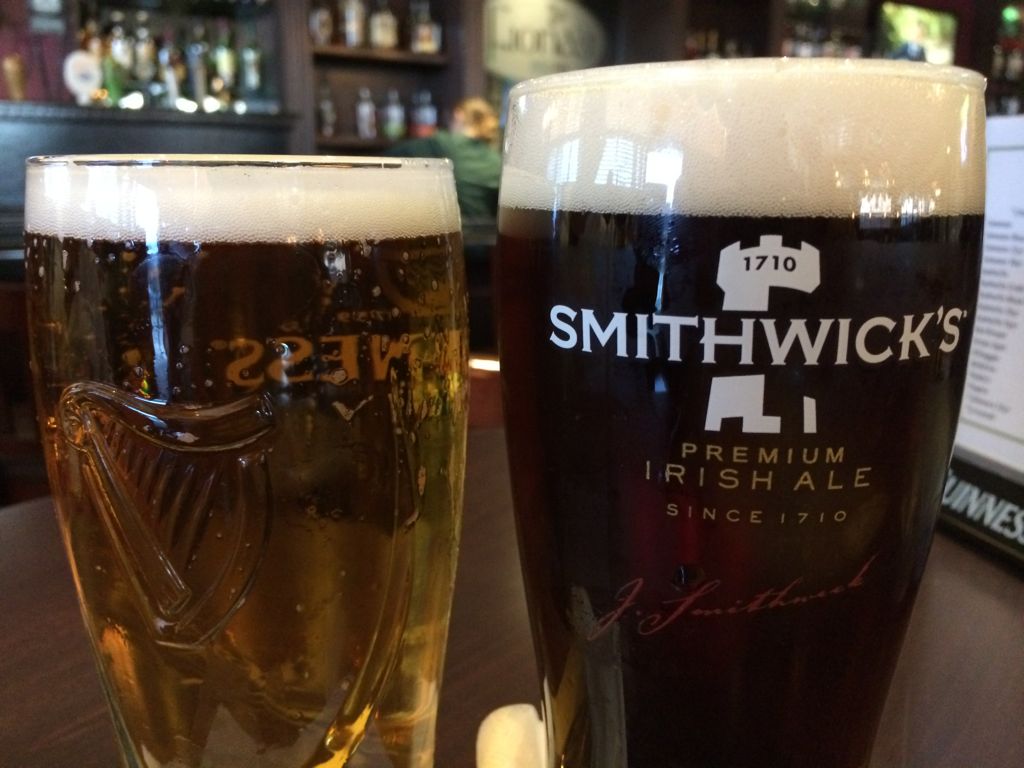 St. Patrick's Day celebrations run all week at several local Irish-loving restaurants, so plan ahead with our round-up of Paddy's Day fun. With the 17th falling on a Friday in 2017, we think a long weekend might be in order.
Looking for a fun alternative to the crowds and traffic at DC's St. Patrick's Day parade? Head to Manassas for a community parade featuring Irish dance groups, the Northern Virginia Firefighters Emerald Society Pipe and Drum, Washington Scottish Pipe and Drum, Fairfax County Sheriff's Coalition Pipe and Drum, the Marine Corps Color Guard and other area groups and organizations. Free; parade begins at 11:00.
Start a weekend of fun at Four Courts in Arlington with a Four Miler run on Wilson Boulevard and 110. The second half of the race is uphill, so pace yourself. Post-race, reward your efforts in a heated tent with Irish dancers, live music, and adult beverages. $40 fee benfits
This annual outdoor festival celebrates the Persian New Year with more than six hours of live performances, including music, dance, live characters, local artists, as well as a Nowruz Bazaar with dozens of booths selling a variety of Haft-Sin items and sprouts, Persian traditional sweets and pastries, crafts, and fresh and hot food. Free; 10:00 – 6:00.
Though not as spectacular as Pi Day 2015, when the date and time aligned to match the first 10 digits of Pi (Greek letter "π"), every year offers an opportunity for celebration and fun with math. We've collected playful and tasty ways to celebrate Pi Day in Northern Virginia, and rounded up some great websites with pi facts and fun for all.
Head to the Udvar-Hazy Air and Space Museum for a family day that celebrates the accomplishments of women in aviation and space exploration. During this event, you'll have the opportunity to meet female role models, participate in hands on activities, and learn about the contributions of women from the earliest pilots to today's space program. The event is free; parking is $15. 10:00 – 3:00.
Explore the sights and sounds of the forest and its vernal pools under a moonlit sky. For ages 10 and older; headlamps provided, water bottles and hiking shoes/boots required. $10, 7:30 – 9:30.
The NoVa Maker Faire is a family-friendly showcase of invention, creativity and resourcefulness, and a celebration of the Maker Movement. The event is a gathering of Northern Virginia tech enthusiasts, engineers, woodworkers, artists, and craftspeople who will show and tell what they're making and share what they're learning. Attendees of every age will enjoy lots of opportunities to learn and make things too. Tickets are $5/$15 for child/adult with advance purchase, family, and sponsor options available. The NoVa Maker Faire is held at the South Lakes High and Hughes Middle campus from 11:00 to 5:00.
Northern Virginia Restaurant Week returns with special dining deals and experiences throughout our area. This week-long dining experience is taking place at a variety of local establishments – from fine dining to fast casual. Food lovers will enjoy value pricing for lunch, dinner and specialty foods as participating restaurants offer selections from their menu below their regular prices. Find a participating restaurant and make a reservation on OpenTable.
Celebrate the Spring Equinox on a Hike, March 20
Daylight Saving Time returns on March 12th, and 8 days we celebrate the first day of Spring on March 20th. If our weather cooperates, that will mean more opportunities to enjoy hiking on area trails. We've rounded up 8 Great Spring Hikes in Northern Virginia that hold up well to spring rains, and you can explore our archive of Northern Virginia hikes for more great options for an early spring outing. We've also gathered photos and descriptions of Spring Wildflowers in Northern Virginia to look for as you explore our beautiful trails.
Celebrate Maryland's birthday with a weekend long celebration of its art, heritage and culture at 20 locations in Annapolis Maryland and Anne Arundel County. Maryland's birthday is officially on March 25th, a state holiday that commemorates the formal founding of the colony of Maryland, when settlers from England celebrated a Mass of Thanksgiving on St. Clement's Island in what is now St. Mary's County, Maryland. Follow the link for a full list of Maryland Day events.
Spring Festival, Ticonderoga Farms, Mar 25 – Apr 23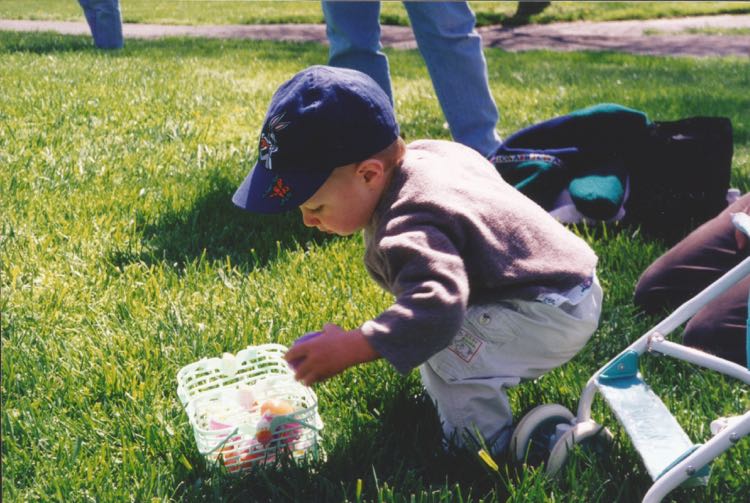 Ticonderoga Farm's annual Spring Festival kicks off March 25th, with egg hunts and visits from the Easter Bunny on weekends. Kids and adults can visit the giant slides, bounce pillows, pedal karts, playgrounds, take a hayride, visit farm animals, a bamboo maze, and much more. Arrive at least 30 minutes prior to Egg Hunts and remember to bring your own basket or bag for collecting eggs. Follow the link for event details and directions; admission is $10.95/$14.95 weekdays/weekends. 10:00 – 5:00.
Children ages 2-15 and their families will learn about fishing and experience a relaxing and successful day catching fish at Sugarland Run. Trout Unlimited will help clean and store your catch and volunteers will be on hand to teach you how to bait, cast, hook, and cook your freshly caught dinner. All kids MUST be accompanied by an adult; limited fishing poles and bait are available for use. Teens and adults ages 16 & up must have a valid Virginia State Fishing License to fish. Adults are not permitted to fish during kids fishing time. $8/$12 advance/day of event registration; 8:00 – noon. NOTE: date change due to cold weather.
The National Capitol Open TaeKwonDo Championship is considered to be one of the largest and most prestigious TaeKwonDo Tournaments on the East Coast. Proceeds from spectator admissions will benefit the South Lakes High School Athletic Booster Club. $10, noon – 6:00.
LUNAFEST, Mosaic District, Mar 30
LUNAFEST is a traveling short film festival dedicated to promoting awareness about women's issues, highlighting women filmmakers, and bringing women together in their communities. LUNAFEST is being hosted locally by Girls on the Run of NOVA at Angelika Film Center in the Mosaic District. This year's screening will showcase nine short films, preceded by a VIP Reception and silent auction. 7:00 pm, $35.
Whatever March 2017 events you choose to enjoy, we wish you a happy end to winter and a beautiful start to spring.
Follow @FuninFairfax on Facebook, Twitter, Pinterest, and Instagram for more great things to do and places to visit in Northern Virginia and surrounding areas.